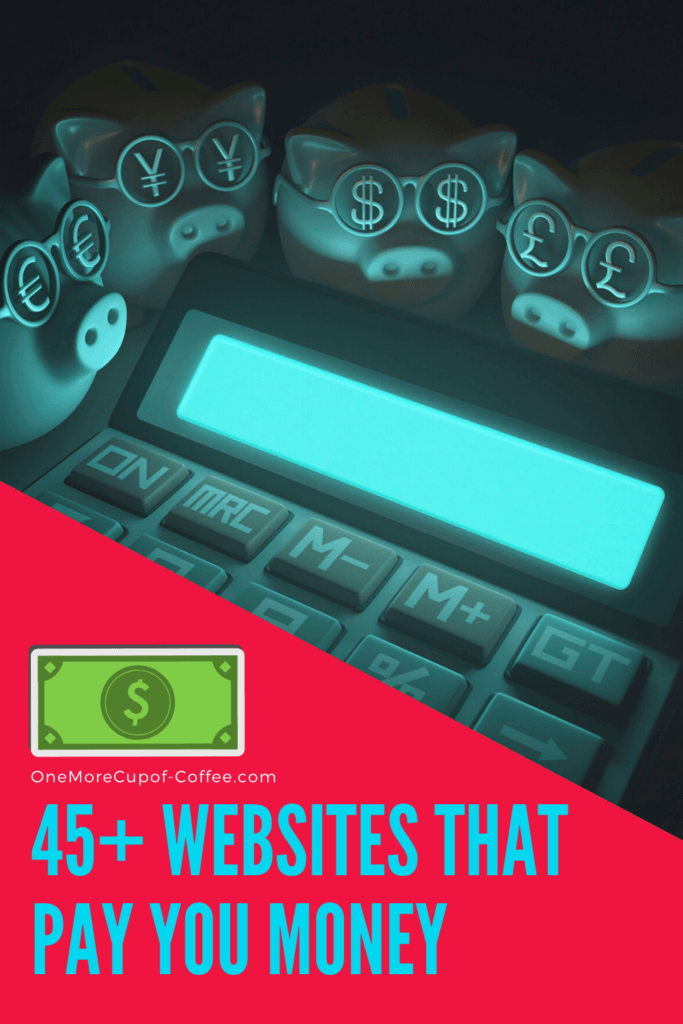 Countless websites claim to have the solution to your financial woes. They often make bold promises about how much you can earn, yet many of them are nothing but scams. So, how do you find the real websites that pay you money amongst all the ones that don't?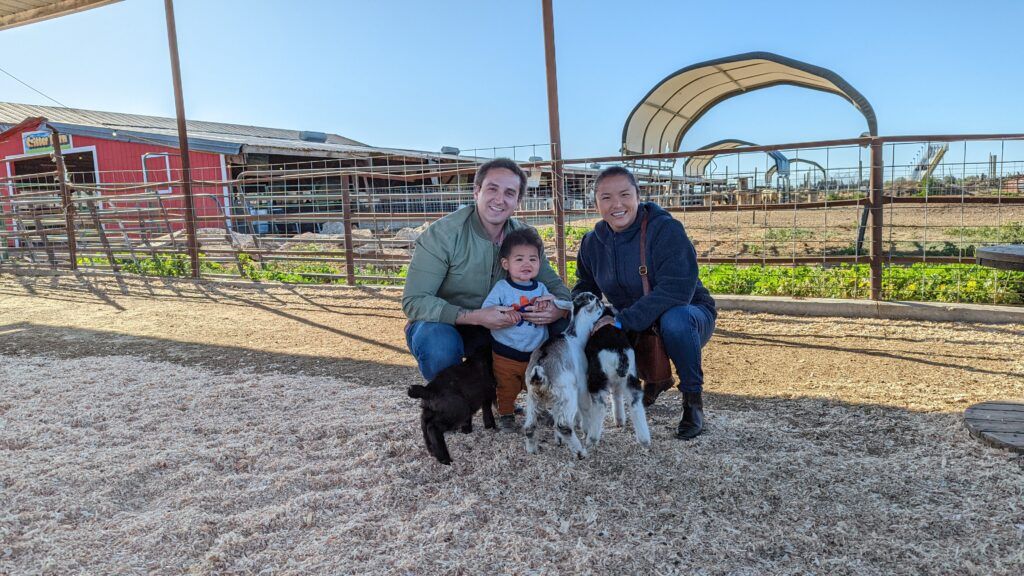 Are You Ready To Work Your Ass Off to Earn Your Lifestyle?
Are you tired of the daily grind? With a laptop and an internet connection I built a small website to generate income, and my life completely changed. Let me show you exactly how I've been doing it for more than 13 years.
The process isn't easy, as some sites look convincing, even on close inspection. Most people don't have the time (or the energy) to manually review every site anyway.
We're passionate about side hustles and the idea of earning independently. Whether you want a full-time source of income or something a little bit extra, there are plenty of approaches that you can take. The trick is to find ideas that play to your strengths and compensate you well for your time.
With this list, we're focusing on websites that pay you directly in some way. This means that we're skipping options like Etsy and Uber, where you are selling a product/service to customers via the company (those approaches have many advantages, but we've discussed them elsewhere).
We're also skipping sites that have been featured in another list, such as the sites that form part of the sharing economy and sites/apps that pay you to deliver food or packages.
The number of sites that claim to pay you is almost endless, so we're focusing on sites that live up to their promises, along with those that are unusual in some way.
When looking at these sites, it's important to remember that they won't remain static. Some of them may add features and get better over time. Others may get worse or disappear altogether.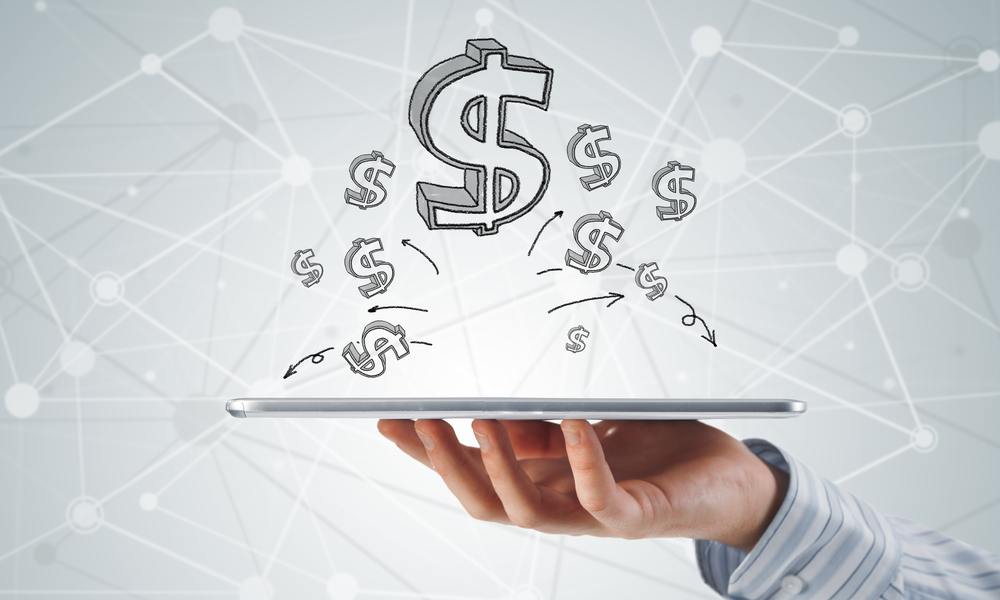 Websites That Pay You Money By Category
Websites For Selling Stuff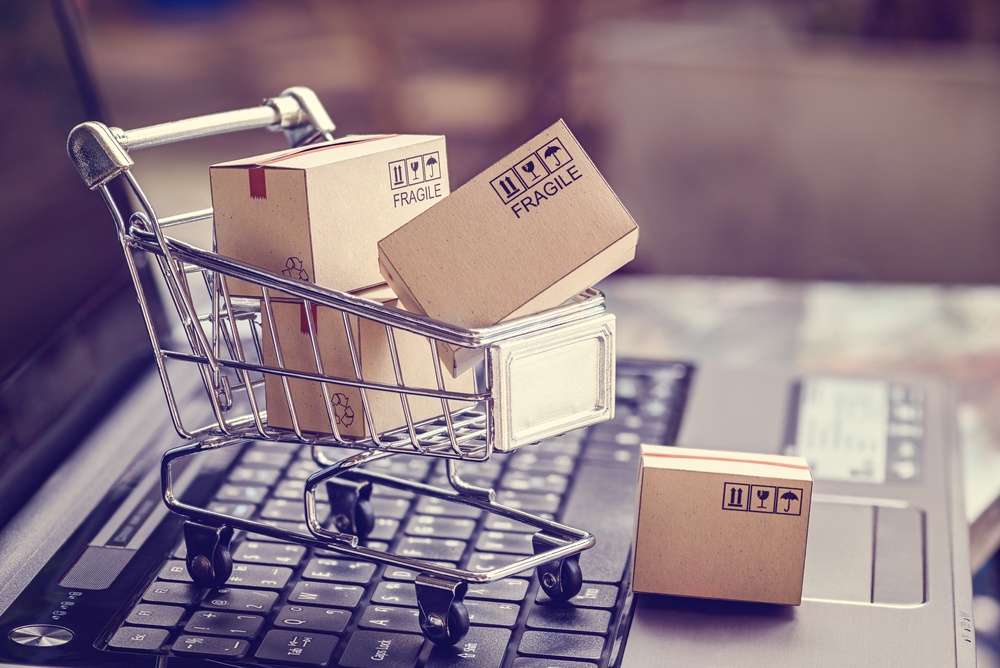 1. BuyBackWorld
The idea of BuyBackWorld is simple. The site will buy used electronics and electronic accessories from you.
But, let's get one thing clear – this site isn't going to give you a great price. You'll get much less through BuyBackWorld than you would if you sold the item yourself.
The main reason for choosing BuyBackWorld is convenience. The site makes the process of selling incredibly simple. You even get to see exactly what you will earn from your item on the site – before you send anything in.
Shipping your item to the company is free too and you should get paid without any hassles.
While selling items like this isn't an ongoing way to make money, it is a good use of electronic items that you're no longer using. It's also nice to be able to get paid by the site, rather than needing to make sales to customers.
2. Raise
Raise offers the chance to sell gift cards that you don't want. It sounds like the perfect solution for anyone who gets useless gift cards as holiday presents.
You would be selling any gift card at less than face value, so you don't make money per se by selling your cards. But, you're still getting more from the card than if you just left it unused.
You can also buy gift cards at a discount through Raise. This could be a way to save money. For example, if you were going to buy Dominos anyway, why not buy a gift card at a discount first? The trick only works if you're going to use the full gift card and would spend the money anyway.
You're not going to get rich buying or selling gift cards. Still, the idea could put a little extra cash in your pocket.
3. Gift Card Granny
Here's another site that offers the chance to buy and sell gift cards. Gift Card Granny also promotes the idea of rewarding employees with gift cards, but that idea isn't relevant to our current discussion.
Just as with Raise, there are two ways to get extra money with Gift Card Granny. You could sell your own gift cards (for less than the face value) or buy gift cards for things you were going to purchase anyway.
It might be worth looking at both sites whenever you want to buy or sell, as there are likely to be slight differences in what you pay or receive for a particular gift card.
Just be wary if you plan to buy gift cards. The process is only profitable if you're spending money that you would anyway. If buying a gift card means that you spend more at Dominos, for example, then you're not getting financial benefits from the process.
4. ThredUp
ThredUp is one of the largest sites that will buy used clothing directly from you. They have two different payment models – consignment or up-front payment.
Items that are likely to sell fast tend to be purchased through an up-front payment. This means that you get the money quickly with little hassle.
Items that may take longer to sell, such as designer pieces, may be sold on consignment instead. The consignment model means that you only get paid if the piece sells – but you do get to set the price.
Regardless of the payment model, ThredUp does most of the work for you, including listing the item, photographing it and dealing with customer service. As a result, the site ends up being a very easy way to earn by selling clothing.
However, your pieces need to be suitable for the site. ThredUp only accepts clothing for women and children. They don't take every brand either. You'll need to check details on the website to find out whether the pieces you want to sell would be suitable.

Teaching Other People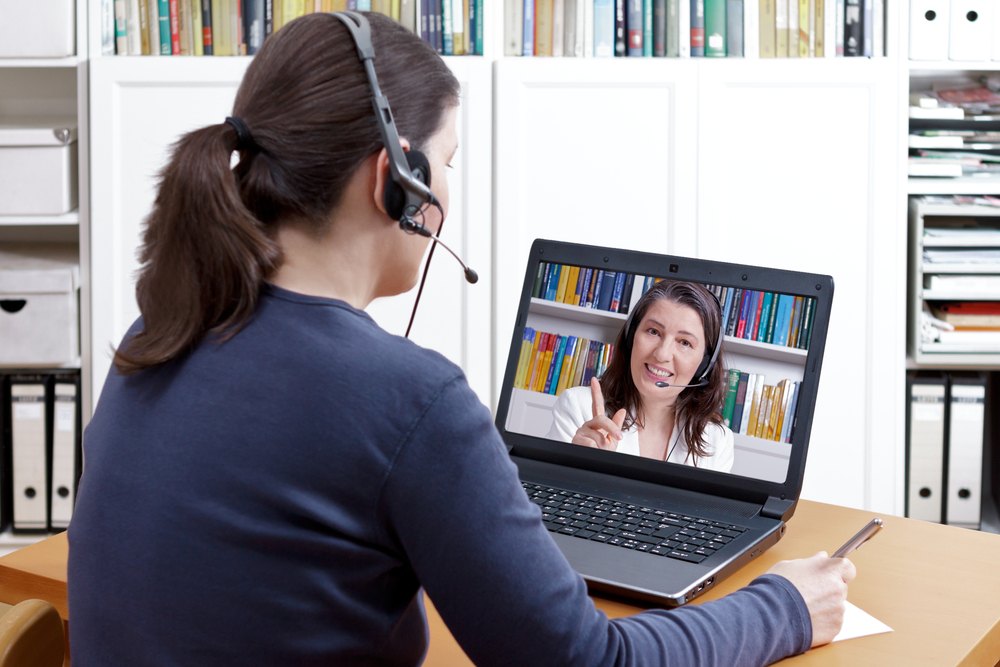 5. VIPKid
The idea of VIPKid is that you're teaching English to Chinese students. The process is entirely online and you don't need to speak Chinese yourself. Instead, you are following the curriculum that the site sets out.
Your income potential with the site is surprisingly good. Classes take around half an hour and you can earn from $7 to $11 per class. This gives an hourly rate of $14 to $22. Not too bad for online work.
You have a decent amount of flexibility. You can choose the classes that you book (although you do need to keep your word and show up). The site recommends focusing on peak times in Beijing. Peak times should get you the most work and it seems like there is decent demand for classes.
That being said, vipkid.com is more involved than many other sites. You need to provide your resume, step through an interview, sign a contract and submit to a background check. There are minimum requirements for the amount you work. You even need to tell them when you go on holiday.
Oh – and you need a bachelor's degree. Your degree doesn't need to be related to teaching at all, but having one is essential.
6. Tutor.com
Tutor.com is one of the largest online tutoring sites (and has recently been acquired by The Princeton Review). It aims to provide a high-quality service, with the claim that their teachers are "teachers, professors, adjuncts, PhD students and industry professionals".
This claim means that Tutor.com is likely to be pretty strict in who they allow to teach through their site. In fact, getting involved requires completing an application, a subject exam and a mock session – before your application is even processed.
If you have what it takes, then Tutor.com could be a good source of money. The site is responsible for sourcing customers and for dealing with issues, your role is simply to teach.
7. Chegg
Chegg is another company that focuses on students. They offer various different services, including textbooks that students can buy and rent, along with academic support and tutoring.
Chegg has a fairly modern approach to tutoring. Tutors can interact with students using text or video, while using a virtual whiteboard as a collaboration tool.
Requirements to be a tutor are relatively high again. You generally need to have a four-year degree (or be working towards one). Some tutoring experience is important too.
However, the advantages are easy to see. You can simply log in and tutor whenever it suits you. You don't need to be tutoring from home either, especially if you're focusing on text chat.
The amount you earn will vary, but Chegg claims that you can start at $20 an hour. Some tutors even earn $1,000 per month through the site (although most will earn far less than that).
8. Cambly
There are many different tutoring sites and apps out there. Some of them focus on teaching English specifically, while others provide tutoring in many other subjects.
We're not going to go through all of the options as part of this list, but it's worth talking a little bit about Cambly before we switch topics.
Cambly is a little different than the previous examples. For one thing, pay through the site tends to be lower. Your earnings tend to average just $10.20 per hour (Cambly pays by the minute, at a rate of $0.17 per minute).
But, the pay is low because experience isn't required. You don't need a degree or to go through multiple significant processes to join Cambly. Instead, you can get started with no tutoring background at all.
The style makes Cambly great for people who want to earn a little bit of money here and there.
9. Skillshare
Skillshare is one of multiple sites that allows you to create an online course and make some money from it. Most such sites act as a platform where users pay to go through your course. The website typically gets a small percentage of the price as a commission (perhaps 5%), while you get the rest.
Skillshare works a little bit differently. Users of this service don't pay for individual courses. Instead, they pay a membership fee to access everything that the site has to offer. As such, the way that you earn is different too.
With Skillshare, you get paid for each person that uses your course. This is similar to YouTube, except that you'll generally be earning more per visitor, as the income isn't based on ads.
There are some high-quality courses on the site, so you'd need to create something appealing to stand out. This would take considerable time and energy – and there is no guarantee that you would get a return on your investment.

Website And App Testing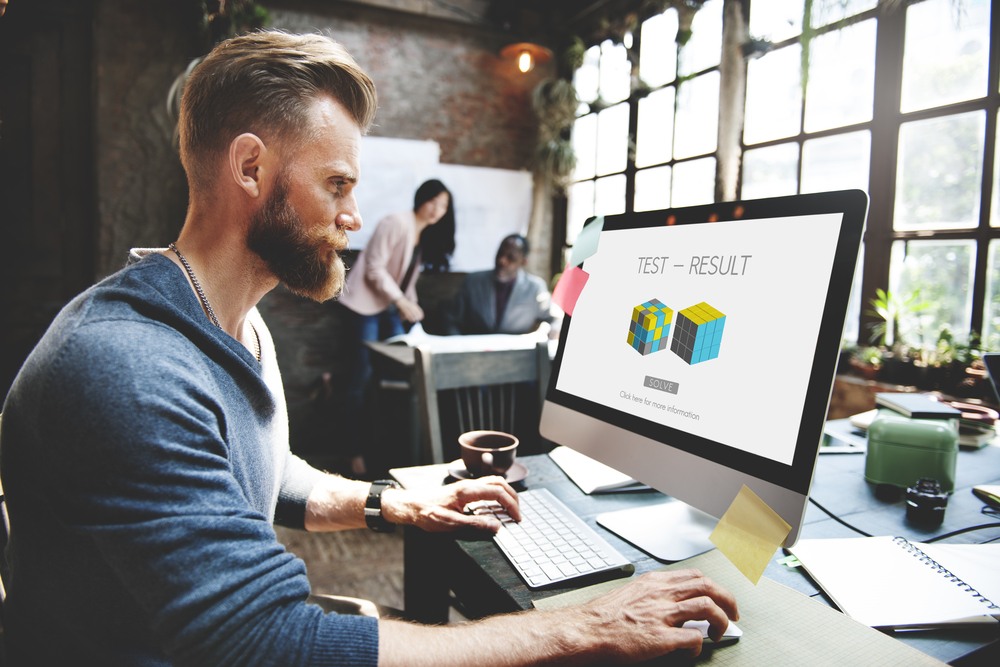 10. TryMyUI
TryMyUI is well-presented and looks professional right from the beginning. The website is mostly targeted at website owners who want to pay for testing, but there is a section for people who want to earn as a website tester.
While website testing might sound like a scam, there is a genuine demand for this type of work. Site owners need to be certain that their site gives the best possible experience.
To do so, they need input from people on the outside, ones who aren't biased into giving a particular response. TryMyUI is one of a number of sites that helps to bring clients and workers together.
As a website tester, you would be earning $10 per test. Each test takes around 20 minutes, so the income isn't too bad for the time.
You'll need to have a microphone and a reasonably modern computer, as part of the process includes recording narrated videos of your perspectives. That's it as far as requirements go.
While the company appears to pay out, there are some limitations. One is that you're not going to get testing requests often, perhaps a few times a week or even less than that.
Some users also mention that their tests get turned down by TryMyUI, which means that they earn no money. Taking your time with tests and focusing on quality should help to reduce this issue. Even so, you might still have rejected work from time-to-time.
11. UserTesting
With UserTesting, you're earning $10 per test, with most tests taking around 20 minutes. The general idea is that you're making a video where you complete various tasks and answer questions.
UserTesting provides you with the software that you need and the whole process seems simple.
Reviews for the site suggests that it does pay out reliably. The biggest complaint is simply that you're not getting tests very often. As such, the site is best occasionally earning, rather than as a consistent source of income.
Honesty though, this isn't surprising. Similar patterns apply for other website testing sites (you'll even see the same for many sites where you earn money). The best income potential comes from cases where you are the one in control.
12. Userlytics
Userlytics is another site that looks good at face value. The company provides plenty of information for clients and testers, although they are hedgy about how much money you can make.
Some reviews suggest that the site pays $10 per test. When I signed up myself, I found that they generally pay between $5 and $20 per test. It's not clear whether the variation is based on differences in the tests or on how well you do.
The tests tend to take between 20 and 40 minutes from start-to-finish, averaging around 30 minutes. This is longer than most other services, while the amount you're earning tends to be lower.
Userlytics does occasionally have more powerful tests, where you can earn as much as $90 for a single test. This is pretty impressive, but you're not likely to come across this type of test very often.
13. WhatUsersDo
WhatUsersDo follows a similar approach to the previous websites. One difference is that WhatUsersDo uses more technical language on their site. To me, this indicates professionalism, which is always a good thing.
To test websites, users need to complete a video and a questionnaire. WhatUsersDo estimates that the video takes 8 minutes and the questionnaire takes 5. So, you're probably looking at around 15 minutes all told (allowing a couple of minutes for setup processes).
WhatUsersDo just pays $5 per test, making this one of the lowest paying website review sites out there. Still, $5 for 15 minutes' worth of work isn't too bad.
The site estimates that you'll receive around 3 to 5 tests each month. This is similar to other sites. Signing up for multiple sites could be a good way around the issue of test frequency.
14. StartUpLift
StartUpLift seems to be targeted more towards individual website owners, rather than large companies. This focus has resulted in a simpler feel overall. Reviewers don't need to do as much to earn either.
In fact, StartUpLift is one of the few website review sites that doesn't require you to make a video. You're basically writing a review instead, which is much simpler.
The approach means that reviews for StartUpLift tend to be faster to make. But, you are just limited to $5 per review. While the low pay is a disadvantage, this wouldn't be too bad if the reviews are as easy as the site suggests.
Once again, consistent work is hard to find. Reviews are available on a first-come-first-serve basis. You'll need to keep an eye out for new reviews. Even then, you may get fewer than you would like.
15. MyCrowd
Here's a different angle to the website testing idea. MyCrowd uses crowdsourcing principles and aims to help companies find any bugs in their websites and apps.
This time you're not just leaving reviews for websites (or apps). Instead, the goal is to test the UI and find glitches and bugs. You make money by being the first tester to find a particular problem.
MyCrowd doesn't provide much information about how much you can earn, but user reports suggest that you're making between $1 and $20 for a bug. The amount probably depends on what you find.
The style could work well if you're good at finding problems with websites and apps. For example, you might have a good sense of the places where bugs are likely to turn up.
It is also possible to get paid for validating a test script. I'm not entirely sure what that means, but it is another way to earn.
Earning is entirely based on being the first person to do something. Some people might do well with this style, especially if they're good at the bug finding process. Others might find that they spend a long time on the site and don't earn much at all.
Still, the style is interesting. It's also simply nice to see a different way to earn with website testing.

Microtasking Websites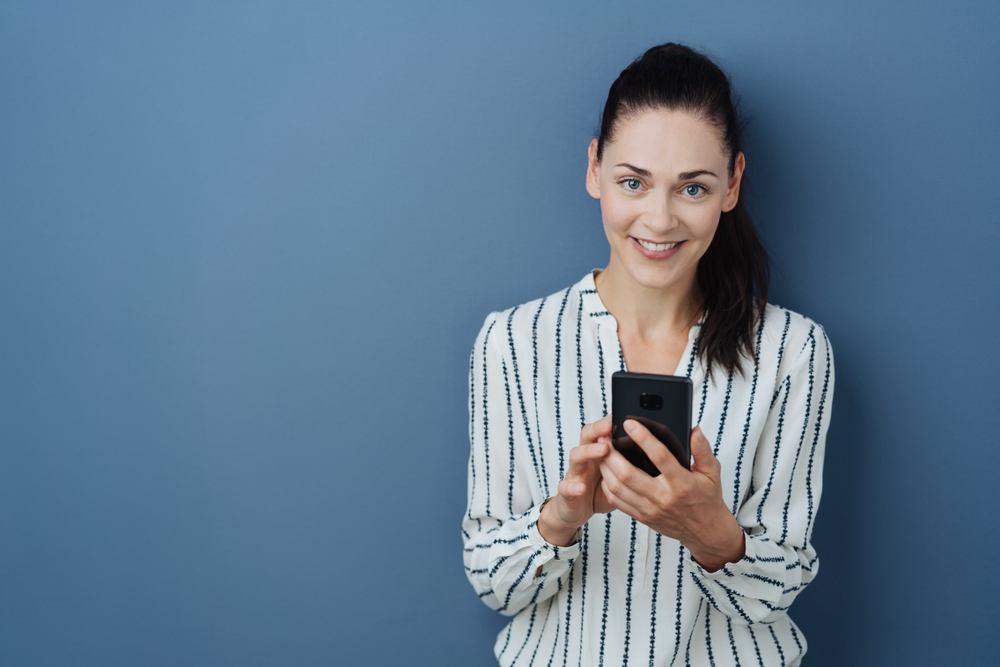 16. Humanatic
Humanatic.com provides phone call quality assurance for various companies. The process helps to ensure that customers are treated well by operators, while also providing important analytic information.
While some companies do their own quality assurance, others outsource to companies like humanatic.com, which creates the chance to earn some money by listening to phone calls.
Some aspects of Humantic are very appealing. For one thing, the work is very flexible. You can pick up small pieces of work whenever you feel like it – as the phone calls you're listening to aren't live.
You're also getting paid out via PayPal and can cash out after hitting $10.
The catch? You're earning between $1 and $4.50 per hour, based on skill, accuracy and category. $1 an hour is a horrible rate and that's where you'd be starting. Even $4.50 isn't especially good.
I suspect that few people earn the top rate consistently anyway. If you started with the company, you'd probably end up somewhere between the maximum and the minimum.
17. Fancy Hands
Fancy Hands focuses on the idea of virtual assistants, but members aren't acting as an assistant for a single client.
Instead, they are completing various individual tasks, including approaches like scheduling an appointment, making phone calls, sending emails and researching solutions to problems.
Payments are made on a per-task basis. The base rate ranges from $3 to $7 per task, although higher rates are possible in some situations.
How well Fancy Hands works as a source of income depends on a variety of factors, including how fast you complete tasks and whether clients accept your work without a problem.
Reviews for the service are mixed. Some users love the flexibility, especially as they can pick up work whenever they want to. Others find the pay frustrating and mention that clients sometimes change their minds at the last minute.
18. Zirtual
Zirtual is a second virtual assistant site, but this one has a very different focus. The company essentially hires people to work remotely as assistants.
Zirtual has stringent requirements, including wanting all applicants to be college-educated. Only a fraction of people who apply for the site will get accepted.
Interestingly, Zirtual is much less casual than most sites on this list. Remote assistants are expected to put in regular hours and the style ends up being close to a full-time job. You're earning an average of $13 to $18 for the work, so the balance isn't too bad.
How well Zirtual works really depends on your needs. The full-time nature of the site means that it wouldn't be great as a side hustle. But, some people would love the ability to work from home. The style also gives you more reliability than most side hustles.
Just be aware that you would be a 1099 contractor and not an employee. As such, you don't get all the benefits that come with a regular job.
19. The Chat Shop
The Chat Shop basically offers the chance to earn by chatting online. While the idea might sound like a scam, The Chat Shop is a legitimate way to earn.
We're not talking about sexual chatting either. You're providing professional customer service.
The company is interesting, as they are focused on high-quality chatters, rather than just having anyone do the work. They also have people apply for remote jobs and estimate that only 1% of applicants are ever accepted.
Like Zirtual, The Chat Shop is more similar to a conventional job than a side hustle. For example, people need to commit 20 to 40 hours per week, which can doing some weekend work.
The pay rate isn't horrible, but it isn't amazing either. For example, one listing offers a non-negotiable pay rate of $10 per hour.
20. Ask Wonder
Ask Wonder focuses on research, providing customers with in-depth research for a monthly fee. This research needs to be done by someone, which is where the side hustle comes into play.
People who want to earn apply to be Wonder researchers. The process involves submitting a short application and stepping through a trial research project.
While the trial project might seem like a hassle, it is actually a good sign. The approach means that Ask Wonder is taking the quality of their workers seriously, which normally suggests a higher quality service.
Researchers are paid per task and the details for each task are available before you get started. The company recommends that researchers complete at least one task a week to stay active and ensure that they get regular work.
This recommendation suggests that there is a decent amount of work available. That's always a good thing.
Reviews from users suggest that the pay rate isn't too bad either. Researchers tend to earn between $15 and $25 an hour once they have become efficient at the tasks. This is a much better rate than you'll see on many other websites.
21. Get Paid
Get Paid is largely an offers site, where you can complete surveys and offers to earn points, which you then cash out. Offers sites are a dime a dozen, but Get Paid makes the process interesting by making everything look good and keeping things engaging.
The site also has a 'Tasks' category, which isn't so common on an offers site. The tasks tend to be small things like transcribing audio and the like. None of the tasks pay very much, but this isn't surprising, as microtasks typically don't.
Still, the income could add up, especially when if you are completing offers, watching videos, doing surveys and the like as well.
Get Paid mentions that it is partnered with various sites, including Crowd Flower (which is now known as Figure Eight). That company specializes in microtasks, so members are probably getting tasks directly from there.
22. Figure Eight
While we're on the topic, let's talk about Figure Eight itself. The company focuses on 'making AI work in the real world'. This basically means that they are using people to train AI and make it work better.
In practice, this means that tasks tend to be fairly mundane, such as tagging images, transcribing short pieces of audio, filling out CAPTCHAs and the like.
Computers can't interpret images, audio and writing in the same way that humans can. These types of tasks provide data that can help train AI to be better at doing so.
Like other microtasking sites, Figure Eight doesn't pay well. You're normally getting between $0.01 and $0.02 per task. The tasks are fast and there may be hundreds of them in a single job – but still, the time would add up faster than the income.
Reviews from members suggest that you need to be accurate and consistent to have regular access to tasks. It can also help to not be picky with tasks when you first start, as completing similar tasks helps to increase your level on the site and accuracy.
23. Mechanical Turk
Amazon's Mechanical Turk (or MTurk) is one of the most famous microtasking sites out there. It uses crowd sourcing approaches to get human insight on many mundane tasks. The idea is that users are helping to train AI.
In practice, this means that you are doing tasks such as transcribing audio, removing duplicate data and identifying objects in images. Many companies need this type of task completed, so there is often a lot of work to go around.
As with Figure Eight, the work isn't exactly interesting. You would often be doing the same repetitive task over and over again. The pay is often very low too.
24. Share Magnet
With Share Magnet, you're basically earning by sharing on social media. The site is currently relaunching, but it looks like it will operate in much the same way once the relaunch is complete.
The whole idea is pretty simple. You share various items from their site on your social media profile and then get paid based on the number of clicks.
Users report an average of $0.02 to $0.08 per click. That's not a great rate, but your income could add up, especially if you have a large audience on social media.
Just be are that approaches like this often aren't as good as they sound. People use social media to enjoy themselves. They don't want to be spammed with random low quality links.
Sharing too many links like this could annoy anyone who follows you on social media anyway, many of whom will be friends and family. Is this something that you want to do just to make a little bit of money?
25. Scribie
Scribie is a transcription-focused site. Members can earn from $5 to $25 USD per audio hour of work. There is also a $5 monthly bonus for every three hours of work that were completed.
The audio files are small, just ten minutes long each. This style makes the transcription a very flexible way to earn. Transcribers can quickly pick up pieces of work, without needing to block out hours at a time.
Scribie also provides automatically generated transcripts. These won't be accurate, of course, but the approach does help to save transcribers time.
The pay could be decent if you were able to transcribe quickly and were on the higher rates from the company. However, the initial rates with the company aren't that great.
In particular, you're just starting at $5 per audio hour of content. Transcription work takes time, so an hour of audio would take more than an hour to transcribe.
In some cases, it could take you two hours to transcribe a single hour of audio. This makes the starting rate of $5 per audio hour look very low indeed.

Creative Sites For Earning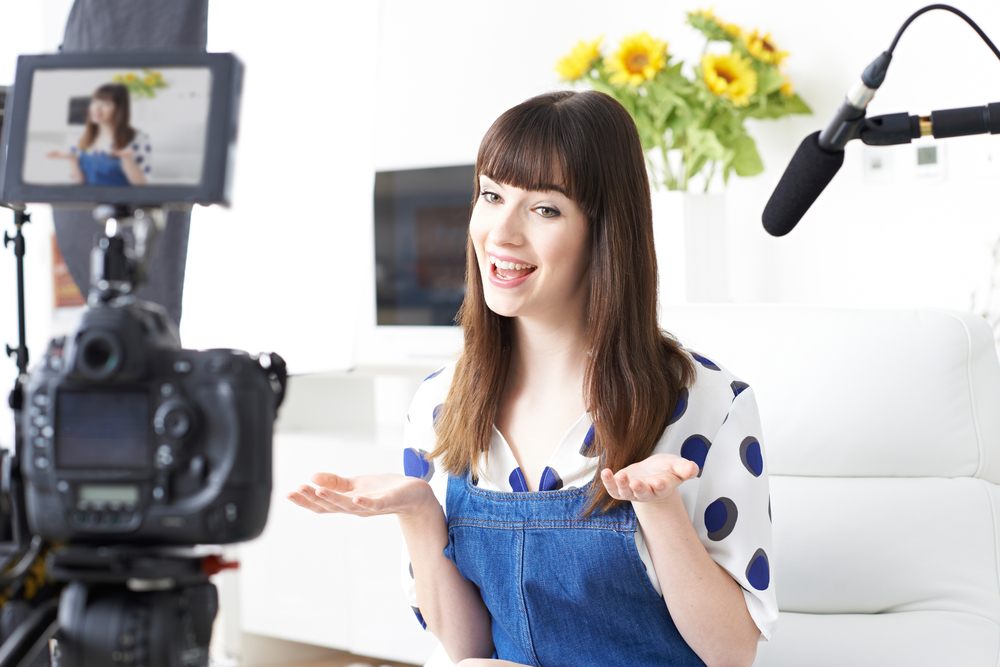 26. YouTube
While YouTube remains an incredibly popular way to make money, only some of the people who try their hand on the site will ever find success. After all, you need to get noticed on YouTube and develop a regular audience. With so much competition out there, doing so can be tough.
Still, YouTube success isn't impossible. New YouTube stars do regularly pop up, often through a combination of skill, dedication and luck. Such YouTubers create content that people want to see, content that is at least a little different than everything else out there.
The most common way to earn is through YouTube itself. The YouTube Partner Program allows you to earn some money from the ads that are shown before your videos. You're typically not making much per view, but the income can add up if you have a large viewing audience.
For that matter, you need a decent-sized audience before you can join the Partner Program. It will take time and dedication to get to this point but, in the end, many people make decent money through YouTube.
27. Twitch
Twitch has some similarities to YouTube. The key difference is that Twitch focuses on live streaming video games. Despite the narrower focus, many people watch Twitch streams regularly.
People streaming on Twitch face many of the same challenges as with YouTube. They need to find a way to stand out from the competition and get a large enough audience to make money.
There are additional difficulties with Twitch too. One is that the streams are live, so creators don't get the chance to edit and choose their best bits. Instead, they need to be engaging consistently.
The style also means that creators are often streaming for many hours at a time. This isn't easy to do, especially at the beginning when audiences are small.
Twitch offers an affiliate program a partner program, both of which provide the chance to make money. The partner program is the more powerful of the approaches, but fewer people meet the criteria for being a partner.
28. Spotify
Users pay for ad-free access to the music on Spotify. The service has even become one of the most popular ways to access new music.
So, it stands to reason that you can make money using it too.
The first thing to mention is that you can't just upload music to Spotify directly. You need to go through a distributor. There are plenty of these to choose from and many focus on making the process easy.
Spotify doesn't pay very much per stream. The structure could easily mean that you get less than $0.01 when someone streams your song. Still, the platform is easy to use.
If you could build a large audience, then making money through Spotify isn't an impossible goal. You might also combine the approach with other ways of earning, such as with gigs and selling band merch.
29. Shutterstock
Shutterstock is one of many stock photo websites. Users are able to purchase the right to use photos for commercial and non-commercial uses. Demand for stock photos is high. After all, images help websites to stand out and many website creators don't want to focus on photography as well as writing.
Aspiring photographers can submit high-quality images (and videos!) to Shutterstock and then earn each time somebody downloads the image. Shutterstock estimates that they have paid more than $1 billion to contributors in the 15 years that they've been operating.
You don't earn a large amount per download, but the income could easily add up if some of your images were popular.
The tricky thing is getting your images noticed. Shutterstock has a large number of photos already and many different contributors. You'll stand the best chance if your images are unusual in some way, so pay attention to areas where there is demand and not many photos to go around.
Shutterstock actually helps in this area a little, by highlighting key types of images that people search for. Their list currently includes diversity, localization, authenticity and reactions as key themes.
30. Adobe Stock
There are many other stock photo sites, but we're just going to focus on one more, Adobe Stock. Abode claims to have the world's largest creative community, giving photographers access to a large audience.
The claim isn't unrealistic either, given that Adobe sells so many creative tools and services. Their stock photo service is designed to easily integrate with their other offerings. It's easy to see how useful this could be.
Adobe Stock claims to offer the 'best-in-class royalties', along with the ability to track your sales in real time. Adobe even provides details about how much you can earn. Contributors can receive 33% commission on images and 35% on video.
The minimum cash out amount is $25 and Adobe relies on PayPal and Skrill to pay its contributors.

Sites Offering 'Passive' Income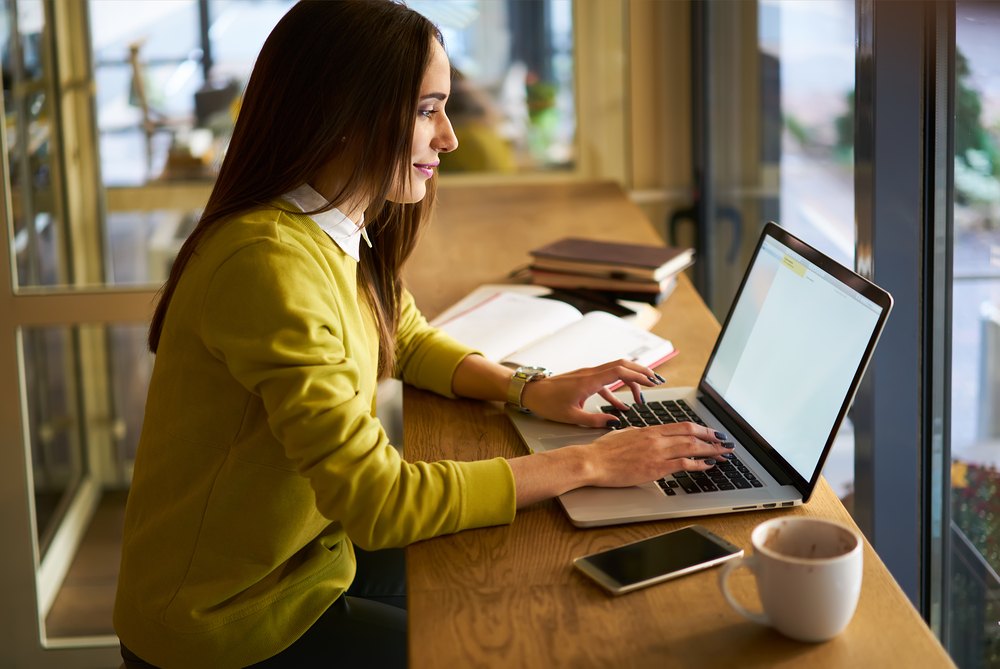 31. SavvyConnect
Unusually, SavvyConnect offers the chance to earn passive income. You can make $5 per device per month, up to a maximum of $180 per year. That's not a large amount of money, of course, but small pieces of income do add up.
You're basically getting paid for data on your searching, browsing and app use.
All you need to do is install the app from SavvyConnect and then keep using your device as normal. The app isn't limited to phones either. There are PC and Mac versions too.
The biggest problem is that the app can slow down web browsing and even device speed in some cases. This is a frustrating outcome, especially as you're not earning all that much from SavvyConnect anyway.
Whether SavvyConnect is worth the effort would depend on your priorities and how well your device performs when using the app.
32. Bing
I'm sure you already know about Bing. You know, Microsoft's search engine? You can actually earn money just by searching with Bing.
The idea is similar to what SavvyConnect does, so you're making a little money for something you would do anyway. One difference is that you don't need to install a specialized app or program. You just need to search using Bing (rather than Google or another search engine).
This should mean that there are no issues with device slowdown.
Payments from Bing aren't as straightforward as they are from SavvyConnect. With Bing, you're earning points, which can be used towards various gift cards, including a $5 gift card.
You only earn around 5 points per search and your number of points per day are capped. It would take you months to earn a single $5 gift card. But, you can earn points in other ways too, such as by spending in Microsoft's store and completing offers.
In the end, earning with Bing is a little like using an offers site with a twist. You're not going to earn amazing amounts of income. Still, if you don't mind searching with Bing, your points would add up over time.
33. Permission Research
Permission Research is another site that focuses on earning money in a fairly passive manner. You simply install software on your computer, which then monitors your online activity.
The site states that it makes sure to protect your identity. It seems that most of the data that they collect is anonymized and aggregated before it is sent anywhere else.
Permission Research also mentions the presence of sweepstakes and bonuses that may increase what you earn. However, the company tends to be vague about what you can expect. This is frustrating and takes away from the site as a whole.

Review-Focused Websites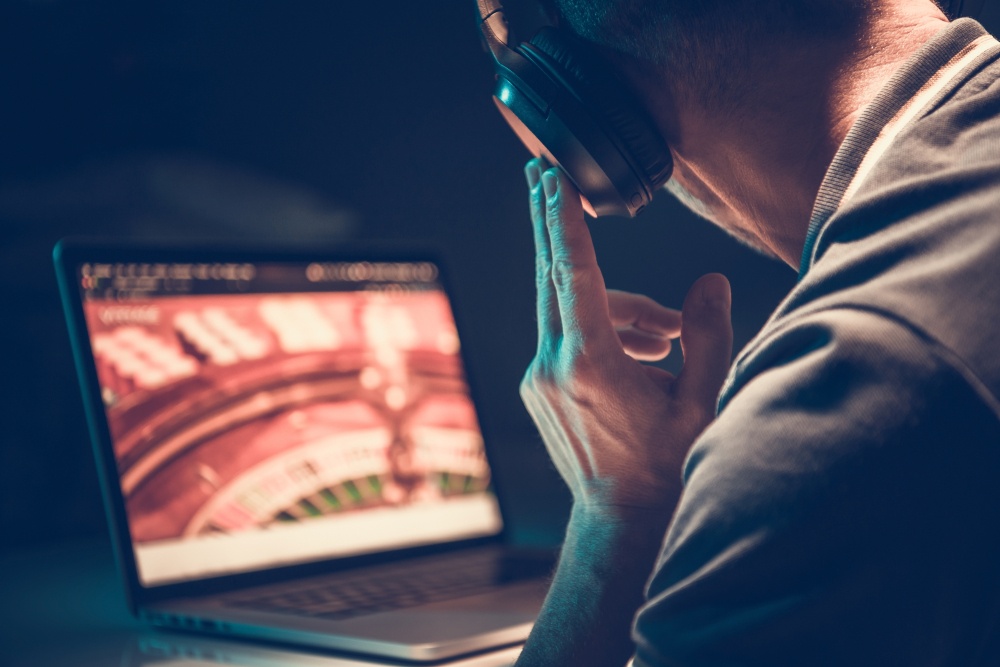 34. Mindswarms
Here's an interesting site. Mindswarms allows members to earn by completing video reviews. These basically involve providing answers to a small set of questions. The videos take around 10 minutes and you can earn $50 for them, which is impressive.
This time, survey participation isn't mainly based on demographics or on first-come-first-served. Instead, Mindswarms chooses the participants for a survey based on the sample videos that people make as part of their profile.
The style means that you need to put effort into making a great video before you make money from the company. Even then, there's no guarantee that you'll ever get a survey.
This issue is often highlighted in reviews by members, who say that it feels like the site is simply padding their membership numbers. Still, the payment per survey is pretty amazing. The site could be a very good way to earn for people that do manage to get chosen – and reviews suggest that some do.
35. Music Xray
Music Xray has an unusual idea – you can make money listening to music. Well, kind of.
The actual idea is that you're reviewing music on the site. You're earning up to $1 per song, which doesn't sound too bad at first.
The idea has some other advantages too. You're getting to listen to songs that you wouldn't hear otherwise (often from indie artists). Writing a small review every now and then isn't a bad way to earn either.
One problem is that $1 is the most that you can earn per review. You'll probably make much less than this, especially at the beginning.
You also need to listen to around 90 seconds of the song before you can leave a review. That is a logical requirement, but it still slows the process down.
The availability of reviews will vary too. There often won't be songs to review. When they do appear, they'll be on a first-come-first-serve basis. As such, the site will never earn you a large amount of money.
36. Slice The Pie
Here's another site for music reviewers. Slice the Pie works in a similar way to Music Xray. You need to listen to a track for 90 seconds, give it a star rating and then write a 60+ word review.
The amount you earn seems to be linked to the quality of your review and your rating on the site as a whole. When I tried it out I received $0.04 for one review and $0.05 for another. Earning at this rate, the maximum income would be less than $2 per hour.
Once again, you don't have unlimited pieces of music to review. You might only get a few per day, if that.
The income potential does increase as you progress with the company. You can also refer people and earn 10% from their earnings (which is only useful if they're regularly reviewing music themselves).

Unusual Sites For Making Money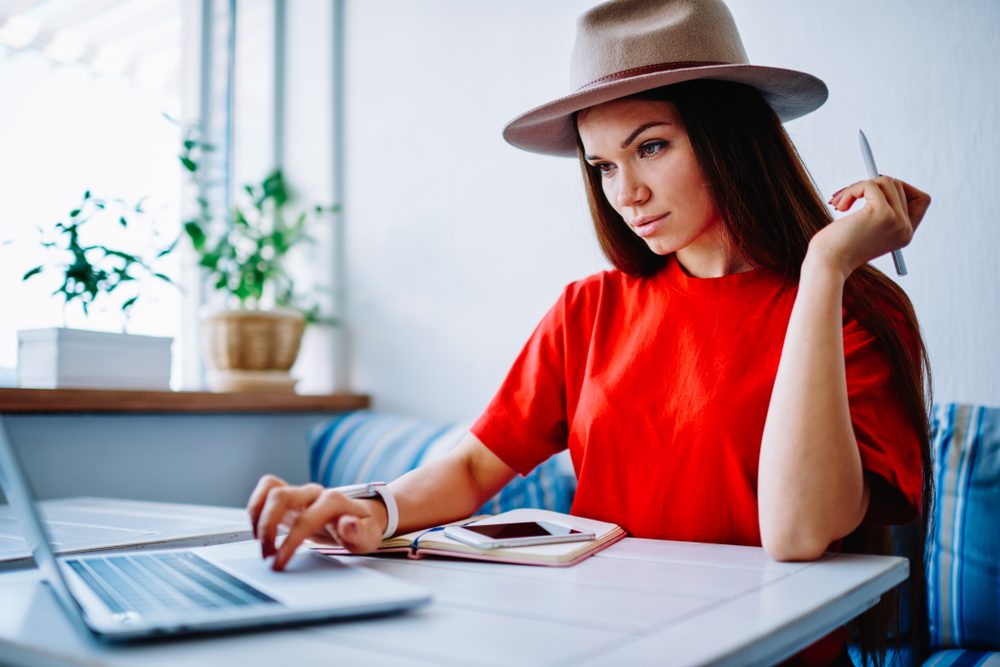 37. Small Business Research Center
I initially thought that Small Business Research Center was a survey site, but this isn't the case at all. Instead, the site pays you for sending your junk mail to them (physical and electronic).
For physical junk mail, you send the mail once a week using an envelope from the company. Electronic junk mail can easily be forwarded on. You might even be able to set up a filter to make the process simpler still.
The website sounds like a scam, but members report that they are getting paid. The amount isn't high, probably around $20 every six to ten weeks. Still, it's a little extra money for not doing much work.
The main thing to consider is the information that you're sending. Your junk mail isn't likely to have any highly personal details on it, but the company will still be able to build up a picture about you based on the mail that you receive (and don't receive).
38. Online Verdict
If you're after an interesting way to make a little money, Online Verdict could be a good answer. The site gives the chance to be part of an online jury, where you need to examine cases and provide responses.
While there are multiple such sites out there, Online Verdict is the most well-presented (by far!). It also offers you the most income. You can earn between $20 and $60 per case, based on the complexity of the case.
It should take you around 20 minutes to 60 minutes to complete a case, making this a fantastic pay rate.
The catch is that you won't get cases often. When they do appear, cases are on a first-come-first-serve basis, so you'll need to get in quickly.
How many cases you get will depend on your location, but some reviewers of such site suggest that they only received one or two cases in a year.
39. EJury
EJury is another online jury site. The site doesn't look as good as Online Verdict, but it is often recommended.
This time it takes roughly 35 minutes to complete a case. Online jurors are paid with PayPal, but you're only going to get $5 or $10 per case, which is frustrating.
Still, if nothing else, completing a case like this is going to be more interesting than filling out boring surveys. You could also sign up for multiple online jury sites to increase the chances that you'll get a case.
40. Darwin's Data
Darwin's Data seems to be somewhere between an online jury site and a survey site. The surveys involve providing your opinion on legal disputes.
You basically need to watch a legal dispute video and then answer a survey based on what you saw. The process is simple enough. Plus, you earn $25 per survey (paid via Tango cards). That's $25 for each survey, not up to $25.
Once again, you're not likely to get many surveys. The amount will depend on various factors, including the surveys the site has to offer at any time, as well as how well you fit the demographic requirements for the survey.
The site mentions that each member is only allowed two surveys per year. That should give you some indication about what you can expect. Some users have mentioned that they received surveys even less often than that.
41. WealthSimple
It's difficult to know whether WealthSimple can be called a money making website or not. The service focuses on making investing easy for beginners, to the point that the site will do most of the work for you.
This means that you can make money, but only by putting money in to begin with. Investing comes with risk too. Plus, WealthSimple charges small fees, which would cut into any income.
WealthSimple uses an approach called Modern Portfolio Theory, which simply focuses on diversifying investments. Diversification is a common enough approach, but WealthSimple does make it sound like they know what they're talking about.
The service isn't one that will provide you with control over your stock. You can't really make many decisions at all.
Even with the limitations, WealthSimple is a pretty cool idea for beginners. It is a good way to get started with stocks, rather than jumping straight in the deep end.
42. Influenster
First of all, earning money isn't the focus of Influenster. The site mostly offers the chance to get free products by reviewing and socially sharing.
The site itself is pretty cool. It has a huge focus on community and social engagement, and it seems like the people who use the site along with social media get the most from it. Some even get boxes of free products each month.
There are a lot of different areas to Influenster and the site can be pretty fun to use. Just be aware that most rewards are in the form of free products.
Making progress with the site does unlock other options, including campaigns. These campaigns sometimes reward you with gift cards, which is where the chance to make money comes from. Still, there are fewer income opportunities than most of the other sites on this list.
43. Respondent.io
Respondent.io is a research study site. Research studies can be interesting ways to earn, as they typically pay more than surveys or microtasks.
The catch is that many such studies are in-person and some are complex. You also need to qualify for studies to being with, which isn't always easy.
The processes should be easier with Respondent.io, as the company works with multiple groups who conduct studies. Payment is decent too, with an average hourly payout of $100 to $140 an hour (minus a 5% fee).
Many of the studies are very specific, so getting involved can be difficult. Still, there's little to lose by seeing if you can get in.
44. Wrapify
Wrapify offers an unusual way to earn with your car. You're basically turning it into a driving billboard, where you are advertising on your car.
You get a surprising amount of control too, including the ability to choose the advertiser that you want to work with, as well as whether you want panel, partial or full covering. Wrapify uses an app to log driving miles and you earn based on your driving.
The idea could be powerful if you drive regularly and live in an area where campaigns are offered. You could also combine this with gig economy approaches, like being a driver for Uber or delivering food.
However, Wrapify works better in some areas than in others. Some parts of the country offer very few campaigns. The issue is especially true if you live in a small city.
The service seems to be a little hit and miss too. Some users find it to be fantastic, while others say that the company isn't as professional as it could be and that the app doesn't always work well.
45. DraftKings
DraftKings is a famous fantasy sports contest site. It is most popular in the United States, but it can be played in other parts of the world as well.
The idea is that you're building a fantasy football team based on player stats and various other pieces of information – trying to create a team that is going to win. DraftKings isn't just limited to NFL. There are other sports to choose from as well.
You're then able to enter your team in various contests. Contests have budgets. You need to create a team within the budget and do better than the other players.
There is certainly skill involved in the process. Having a limited budget means that you need to balance your team well. Being creative may help too, as you're competing against other people.
Serious users may rely on software to help them figure out the best teams. Even then, your own skill and decision-making will play a role in your success – along with a fair amount of chance.
It is possible to win big with DraftKings. But, the approach is a little bit like playing cards, as there is a combination of skill and luck involved. You can't just get good at DraftKings and always win the contests you enter.
One more thing. Contests cost. The entry fees tend to be between $0.25 and $350. Sometimes they're higher. The contents with the largest payouts will generally be the most expensive ones.
So, while you can make money with DraftKings, there's also a very real chance that you will come out behind instead.

Websites That Pay For Content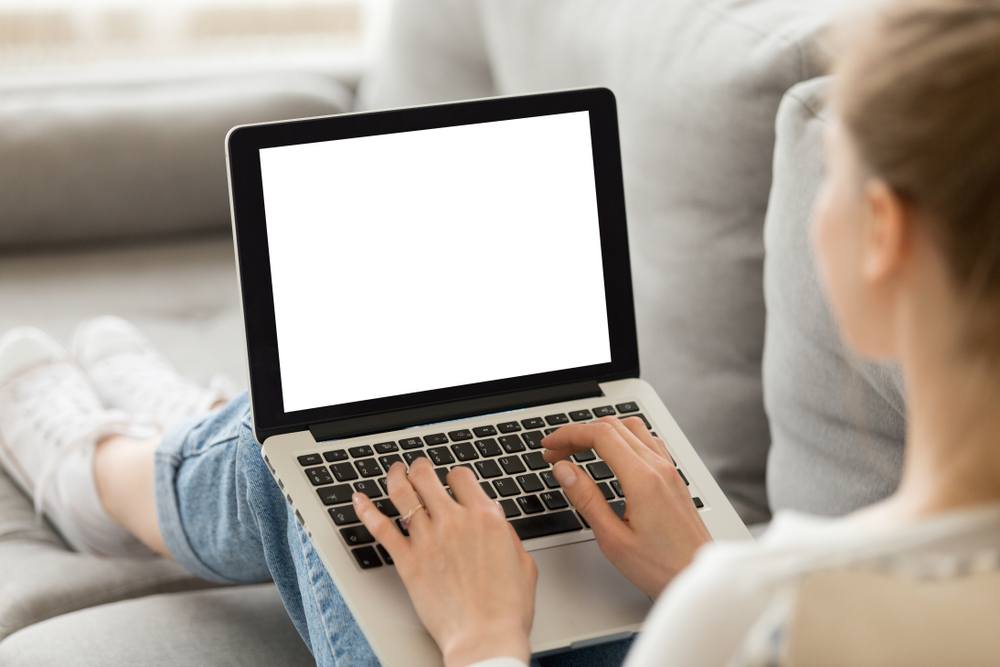 Many websites will pay for new content, as long as it matches what they're looking for. The amount that you can earn varies dramatically.
Some sites might offer you $50 or more for a short piece of content, while others might provide little more than exposure for a comprehensive piece.
Most of the time, you'll need to pitch content to the website in question. You're trying to convince them that
We've reviewed many individual online writing jobs on this site, so we're not going into the topic too heavily here. However, we will highlight some of the most interesting sites that we've found along the way:
Survey And Offer Websites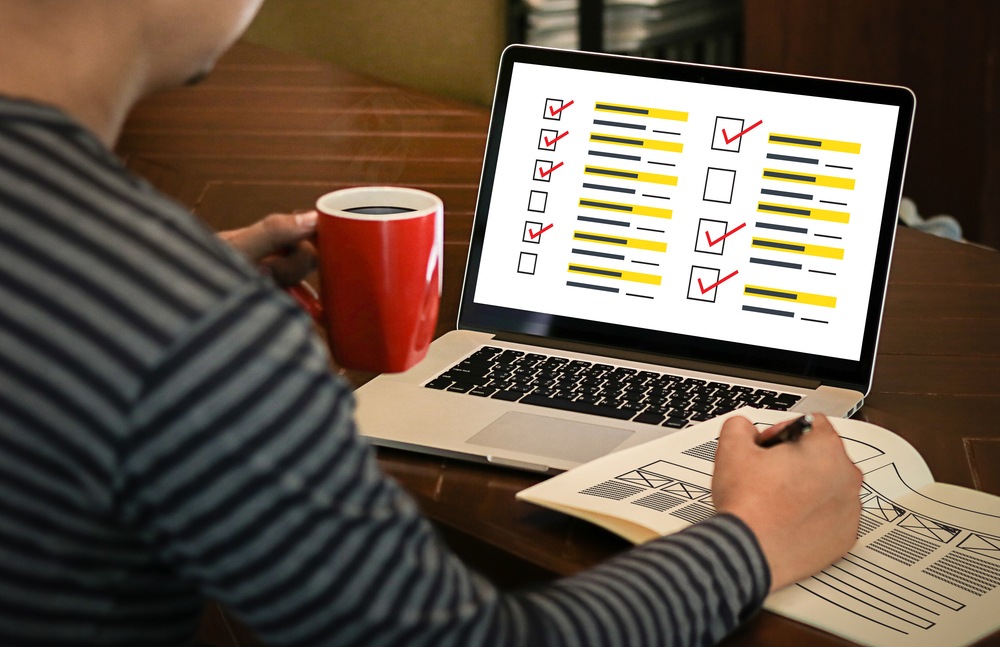 An offer website tends to give you the chance to earn money through a variety of approaches. You typically earn points by completing tasks like watching videos, playing games, taking surveys and similar approaches.
Those points can then be redeemed for money. Sometimes you'll be able to withdraw through PayPal, but most of the time you'll be given gift cards.
It's also worth mentioning that offer sites don't tend to pay well. You're often earning few points for the tasks that you complete. The time versus money ratio means that you end up learning far less than the minimum wage.
Offer sites are still popular, partly because they are a very flexible way to earn. You're able to complete tasks whenever you like. This can be perfect when you have little bits of time to spare.
There is an extensive collection of such sites out there. We're not going to cover them all there. The list below includes some of the more interesting ones that we've reviewed on this site.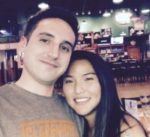 Nathaniell
What's up ladies and dudes! Great to finally meet you, and I hope you enjoyed this post. My name is Nathaniell and I'm the owner of One More Cup of Coffee. I started my first online business in 2010 promoting computer software and now I help newbies start their own businesses. Sign up for my #1 recommended training course and learn how to start your business for FREE!