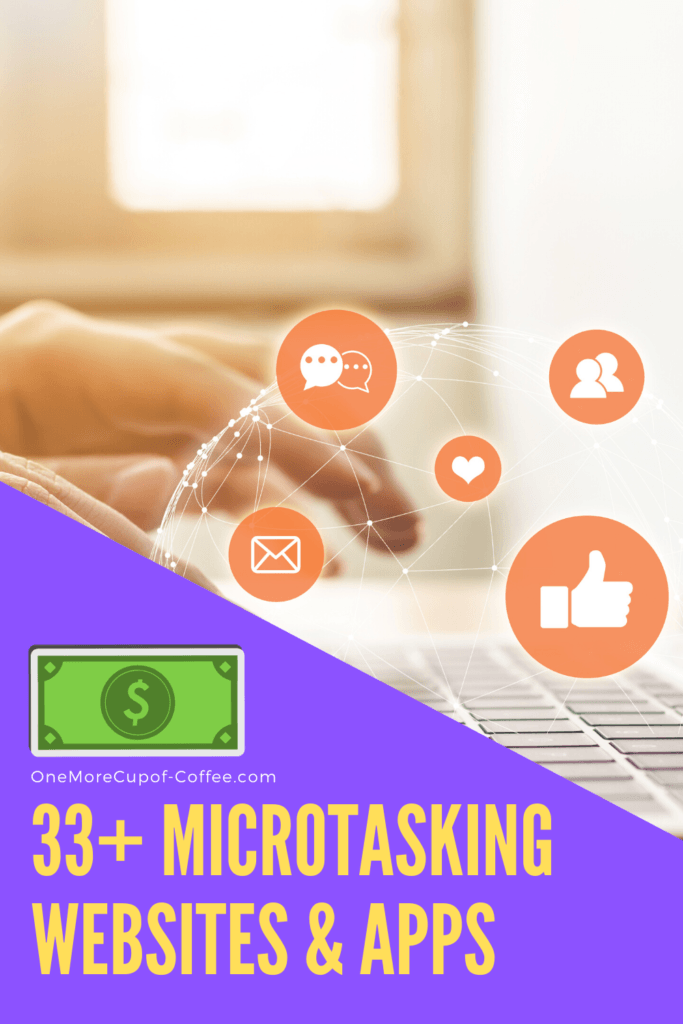 Side hustles are a great way to make extra money in the evenings and on weekends. Many people are turning to apps like Taskrabbit to pick up side work to supplement their income and afford some luxuries, or even just to make ends meet. Side hustles can be both online or offline, so if you don't want your side hustle to be too physically demanding, microtasking websites that offer purely online work are an option.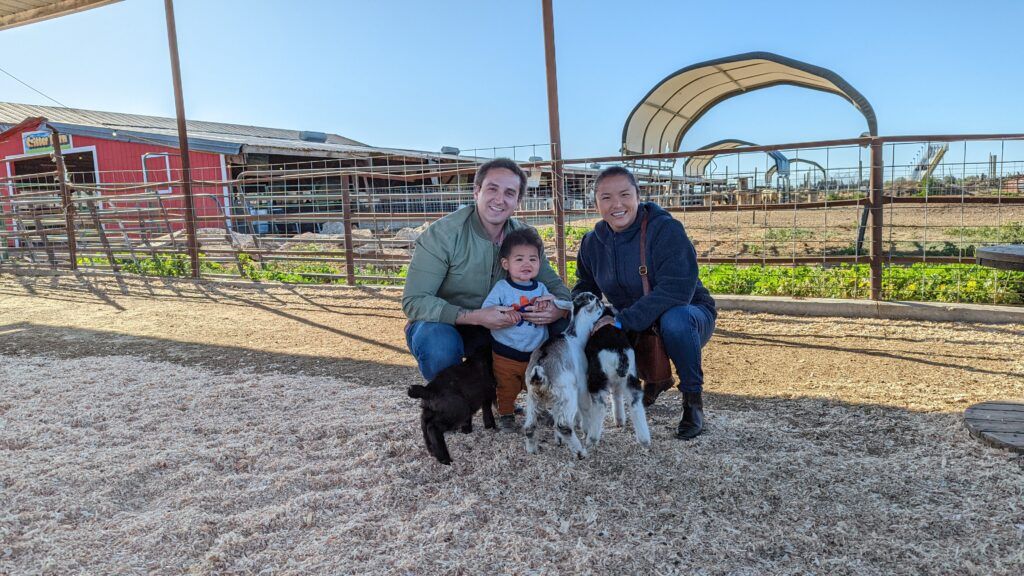 Are You Ready To Work Your Ass Off to Earn Your Lifestyle?
Are you tired of the daily grind? With a laptop and an internet connection I built a small website to generate income, and my life completely changed. Let me show you exactly how I've been doing it for more than 13 years.
Physical microtasks ask you small jobs locally, such as checking into a physical location, taking photographs of store shelves or checking the displays at a particular store. Online tasks may ask you to help AI recognize parts of images, fill in image descriptions, test apps, test websites, transcription, or translate words (among many, many other options). Physical microtasks are a great way to get out, learn about your local area, and actually do something, but can take up lots of time and gas getting around. Online microtasks are done from the comfort of your own home, but are much more competitive and repetitive, so can get a bit boring and offer quite low pay.
Regardless, either style of side hustle creates a very flexible way to earn, regardless of whether you live in a large metropolitan area or a more rural spot. Apps contain many different tasks, though you may have to cycle through different apps, since many will have a "niche" they cater to.
Much of the time, microtasks will involve doing a variety of different types of tasks, and are usually short term work. This makes the microtask side hustle an interesting, yet unpredictable way to earn. Some people test out this type of side hustle and quickly realize it's not for them. Other people really get into it and are able to juggle multiple gigs at the same time, and end up earning a decent side hustle income!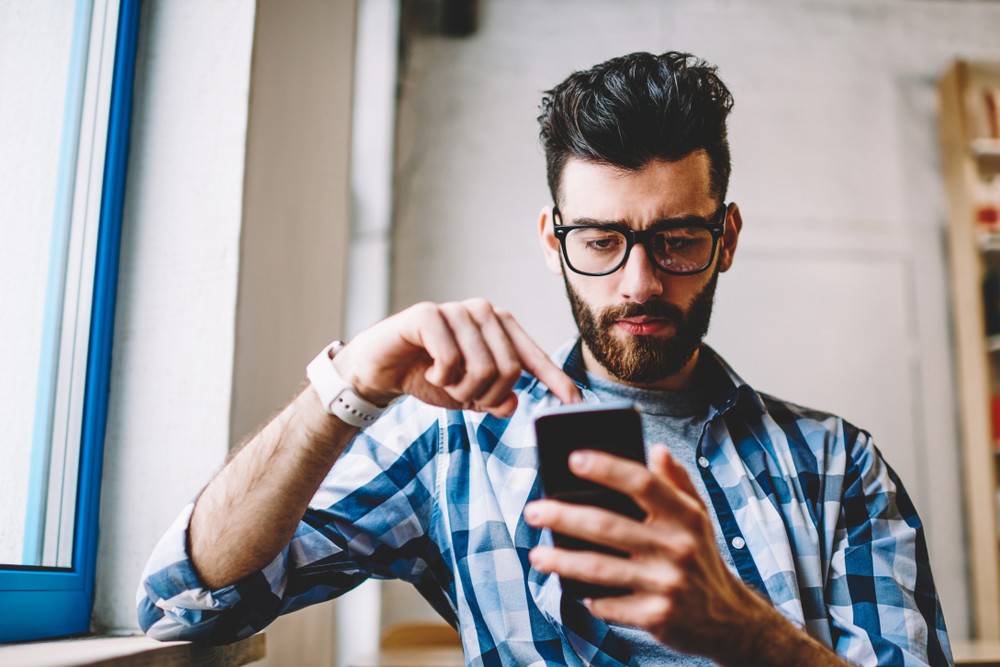 Regardless of the app or website style, don't expect microtasking sites to ever be a stunning way of making money. Like surveys and online jurors Most of them pay very little per task and some tasks will have you running around all over the place.
The trick is to be wise when you're microtasking. Try to choose tasks that fit into what you're going to be doing anyway. That way you're not wasting time, energy or gas while you're trying to make a little money.
Before you do that though, keep in mind that "apps" will never really make as much money as an actual job. The good news is that you can find some awesome online work with Flexjobs, an online marketplace for finding online work that actually pays out.
Flexjobs is great because you don't have to commit to a full time job, but can find flexible online work to add to your current income whenever you need a bit of a boost.
Best Microtasking Websites And Apps By Category
Online Microtasking Sites And Apps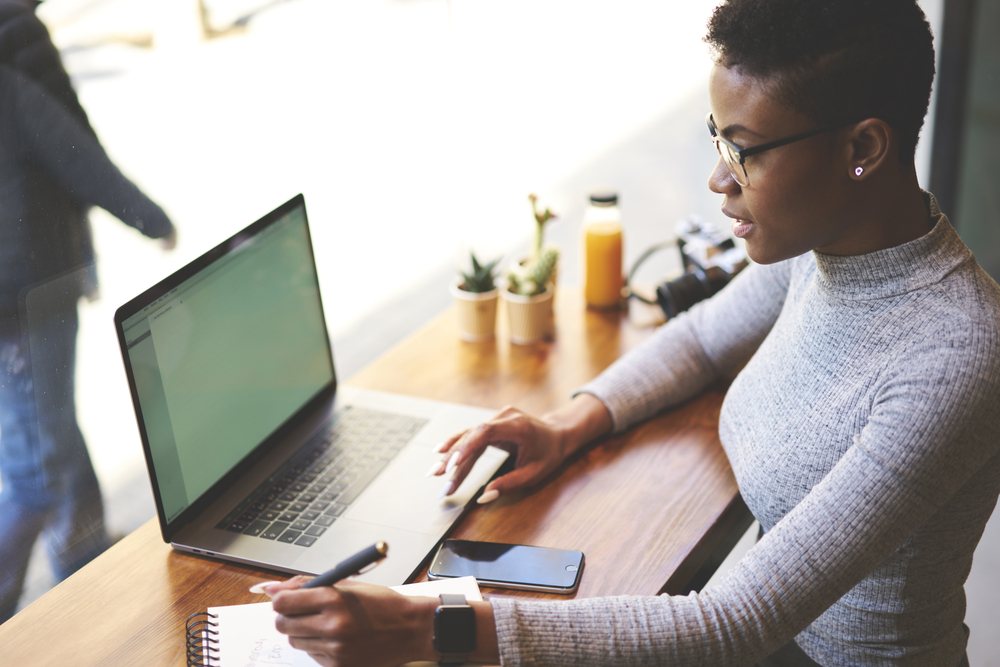 1. Mechanical Turk
Amazon's Mechanical Turk (or MTurk) is one of the most well-known microtasking sites. Amazon uses a crowdsourcing approach to provide their customers with solutions to problems.
This approach creates many small tasks for people who want to earn money. These are often in areas that computers cannot easily do, such as tagging objects in an image, removing duplicate content, verifying details on websites and transcribing audio content.
There are many different types of tasks, so there should be something for every skill set.
One challenge is that the work can get monotonous – fast. You might find yourself getting stuck with something mundane that you need to do over and over again. Identifying items in images is one example.
Then there's the competition. You're likely to find that the most interesting and best paying tasks get snapped up quickly by other workers.
Amazon doesn't provide details about how much you can earn, but some online reviews do. It's clear that you're not going to make much for your time – probably quite a bit under the minimum wage. Still, this isn't surprising. You won't find many microtasking sites that pay well.
On the plus side, Mechanical Turk does appear to be very flexible. You can pick up work at any time of the day, as long as there are tasks available.
2. Spare5
Spare5 gets its name from the way that many of the tasks can be done within a spare five minutes or so. The tasks are often used to train algorithms and programs, making them better able to do things like recognize images.
This style does mean that the tasks can get a little tedious at times. Examples include annotating the different elements of an image, providing keywords for a photo or assessing the language of a conversation.
Still, the flexibility of Spare5 is hard to beat. The ability to pick up tasks whenever you have the time is powerful.
3. Figure Eight
Figure Eight (formally known as CrowdFlower) is another site where users are helping with machine learning. Tasks tend to be small and include things like categorizing social media posts, transcribing audio and moderating content.
The most frustrating thing about the site is that they tell you barely anything about how much you earn. I needed to sign up for myself to start to figure that out, which is just a waste of time.
When I did so, I found that tasks tended to pay between $0.01 and $0.02 each. Granted, some jobs had more than 100 tasks in them (one had more than 1,000!), but more tasks means more time too.
For example, a job for drawing boxes on products paid $0.02 per task and had 210 tasks. That entire job would pay a little over $4, but how long would it take to draw boxes for more than 200 images? I would guess more than an hour. The process sounds pretty boring too.
I would estimate that you could earn perhaps $100 per month with the site, although you would need to be dedicated and have a high tolerance for boredom.
That estimate assumes that tasks are available on a regular basis. This may not be the case. You may find that there are some dry periods where there isn't much work available at all.
4. Appen
Appen provides tasks in a handful of different areas, including transcription, translation, microtasks and rating. The definition of microtasks seems to be a little different here, as Appen mentions that the tasks take no more than an hour.
In contrast, microtasks on other sites often take just a few minutes per task.
Getting work with Appen isn't guaranteed. You need to apply on the site and your application is then screened. Appen talks about looking for people who have experience in social media and a variety of other areas – suggesting that not everyone will get in.
Agents for Appen choose to accept or reject individual projects. Details of the project are provided ahead of time, including the amount that you are going to get paid.
Some members mention that they've earned more than minimum wage through the company. But, once again rates vary considerably. You'll probably find that the lower paying jobs tend to be more common.
From looking at the site, it doesn't seem like jobs are available very often. Many will be on a first-come-first-served basis, so you would need to check back with the site regularly.
5. Influenster
You may have heard about Influenster before. It is one of the most well-known sites that provides members with free products in exchange for reviews.
Influenster is pretty interesting, as there are various tasks involved, such as snap surveys and social sharing. The site focuses on members being active. You're able to unlock different levels, which can give you access to campaigns.
The campaigns are particularly interesting, as some of them do actually pay, rather than just providing you with free products. Actually getting campaigns that make you money would be a hit and miss process, so the main focus of the site is still getting free products.
Still, if you're interested in free items, Influenster isn't a bad way to go. You might even make some money in the process.
6. Smiley360
Smiley360 follows a similar style to Influenster. Once again, you're mostly earning free products and completing reviews. Smiley360 also has a missions aspect. Missions typically involve completing reviews, but some may involve other processes too.
Unlike Influenster, Smiely360 doesn't appear to offer any way to make money. You'll only ever be rewarded with free products. This is frustrating from the side hustle perspective, but the site may still be enjoyable in some situations.

Specialized Microtasking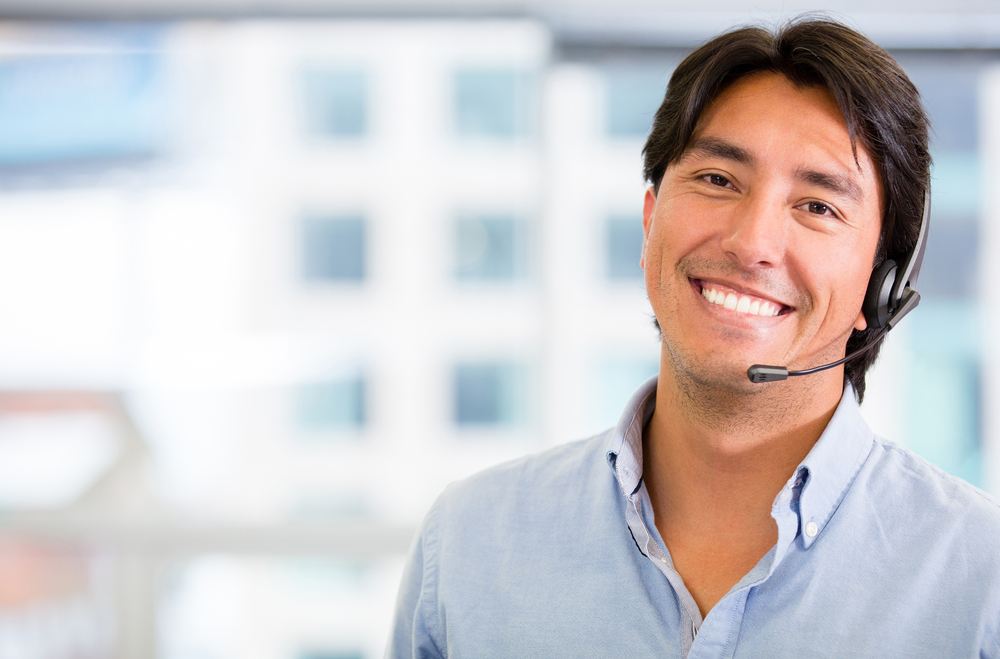 7. TryMyUI
TryMyUI focuses entirely on website testing. The site is a pretty impressive one, with a decent amount of information for those who want to earn and those who want their sites tested. Sites that provide this much information tend to be more reliable.
As a website tester, you can earn a flat rate of $10 per test. Each test takes around 20 minutes, so the rate isn't bad at all. You can theoretically complete an unlimited number of tests. But, in practice, you'll only get given a few each week (if that).
You do need to put effort in and do a good job with each test you complete, as your work needs to be accepted by the company. If it's not, you don't get any money.
Some users have complained about that aspect, saying that they were unsure why a particular test didn't get accepted. This could be a frustrating issue, making you waste time.
The testing process itself involves recording video through a specialized program. You don't need to show your face on the video, but you do need to narrate audibly. As such, you'll need a mic to make money with TryMyUI.
8. WhatUsersDo
WhatUsersDo is one of the fastest web testing sites – if the company's estimates are to be believed. Testers need to complete a video and a questionnaire for each site that they test.
The video is meant to take around eight minutes, while the questionnaire should take roughly five, giving a total of around 13 minutes. As always, there will be other little bits of time involved, such as uploading the videos or getting everything set up.
The relatively fast nature of WhatUsersDo is a clear advantage over other services. Even so, the site does pay less as well. You're looking at just $5 per test.
9. Userlytics
Userlytics is a more variable website testing site. Tests tend to take between 20 to 40 minutes each, with an average of around 30 minutes. The payout ranges too, with most tests offering between $5 and $20 each.
These payments are lower than many other services, while the time for a test is longer.
That being said, there are some rarer tests that can pay more. Userlytics claims that you can earn up to $90 for such tests. These ones are likely to require a video camera as well as a microphone (while the simpler tests seem to just require a microphone).
10. StartUpLift
StartUpLift follows the website testing angle, but it seems like you're just writing reviews, rather than making any videos. This makes the process much faster.
The catch is that you're earning less per review too. StartUpLift offers just $5 per review.
The amount of reviews is limited too. Some estimates suggest that there are only 10 to 15 new sites each week – and reviews are available on a first-come-first-serve basis.
While the number of sites might increase with time, you'll probably never be able to earn a decent amount per week.
11. MyCrowd
Here's another option to try. MyCrowd takes an entirely different approach to website and app testing. This time you don't need to worry about leaving reviews or making videos.
Instead, there are two approaches for making money. One is to validate test scripts and the other is to find bugs in websites or apps.
The style is actually pretty cool, especially if you have a problem-solving mindset. Exactly how much you make will vary depending on the type of test and the bug(s) that you find. Your reputation on the site could play a role too.
One challenge is that you're generally earning by being the first person to report a bug or validate a test script. Being the second person doesn't do you any good at all, which is frustrating.
How well the style works really depends on you. Some people might thrive in this environment, especially if they are good at strategizing and working out where bugs are likely to be. Others might find the whole process just too unpredictable.
12. Humanatic
Humanatic focuses on just one type of microtask – listening to phone calls. Members are basically playing a quality assurance role. All of the calls are pre-recorded, making this a flexible way to earn money.
The site is easy to use and pays out in PayPal. There is also the chance to increase your income as you go along, by unlocking categories that involve more skill.
However, the income is never amazing. The rate is somewhere from $1 to $4.50 per hour. Even at the top tier, you're not making a large amount of money.
13. Fancy Hands
Fancy Hands allows members to act as virtual assistants. You are responsible for completing a variety of tasks, such as scheduling appointments, making phone calls, entering data and finding deals online.
The amount you earn is based on the task itself, how fast you completed it, how complicated it is and the time of day. Fancy Hands estimates that tasks tend to be worth between $3 and $7 each, although some can be higher. The service pays every two weeks via Dwolla.
The idea is interesting and the work is certainly more interesting than with Figure Eight or Mechanical Turk.
Still, reviews for the service aren't always positive. Some people mention that the service isn't always fair, as the client needs to accept the work that you complete. This can be a problem if a client is unreasonable.
14. Ask Wonder
The goal of Ask Wonder is to deliver high-quality research to their customers in a short time-frame (24 hours or less). Ask Wonder charges members $75 per month to ask unlimited questions, and seems to be doing a roaring trade.
There are many good things to be said about the site, including the fact that it is well-designed and thought out.
Earning involves applying as a Wonder researcher, stepping through some questions and then a trial research assignment. The process is more involved than with many other sites, but the extra effort makes sense. For that matter, good income approaches do tend to involve more up-front work than poor ones.
Wonder researchers are initially involved in writing or sourcing jobs. Other types of work can open up with more experience, which can also increase the income potential.
Reviews from members suggest that income can average out at somewhere from $15 to $25 an hour. That's not too bad at all.
15. Snapwire
Snapwire is just one example of an app that lets you earn from your photos. However, the style is a little different than most.
With this app, you're not simply uploading your photos and hoping that someone buys them (in which case, you would earn a commission). Instead, Snapwire focuses on challenges.
These challenges look for specific types of images, such as a Short Story challenge on rescue breathing. Challenges are basically competitions. You earn if your image is chosen and not if it isn't.
This approach has its limitations, as you're not guaranteed to make anything at all. Still, the challenges give you the chance to be creative. If you have an eye for composition and storytelling, you might find that you do well on some of the challenges.
16. 500px
500px is another photography app (and website). You can upload your images and earn 60% royalties. 500px claims to have a fantastic algorithm that helps less well-known artists get noticed too.
It's difficult to know how well 500px's algorithm works in practice. After all, stock photo sites often have an extreme number of images and contributors for you to compete with.
500px also has a quests component, which is similar to the challenges from Snapwire. 500px provides a topic, brief instructions and images for inspiration. There is plenty of room for creativity, which is always good.
500px has a decent number of quests on the go at any time and the prizes are surprisingly good too, often ranging from $250 to $450.
Winning is far from guaranteed, especially as competition would be fierce much of the time. Even so, the quests could be a great way to expand your creativity and photography skills, while potentially making some money as well.

In Your Local Area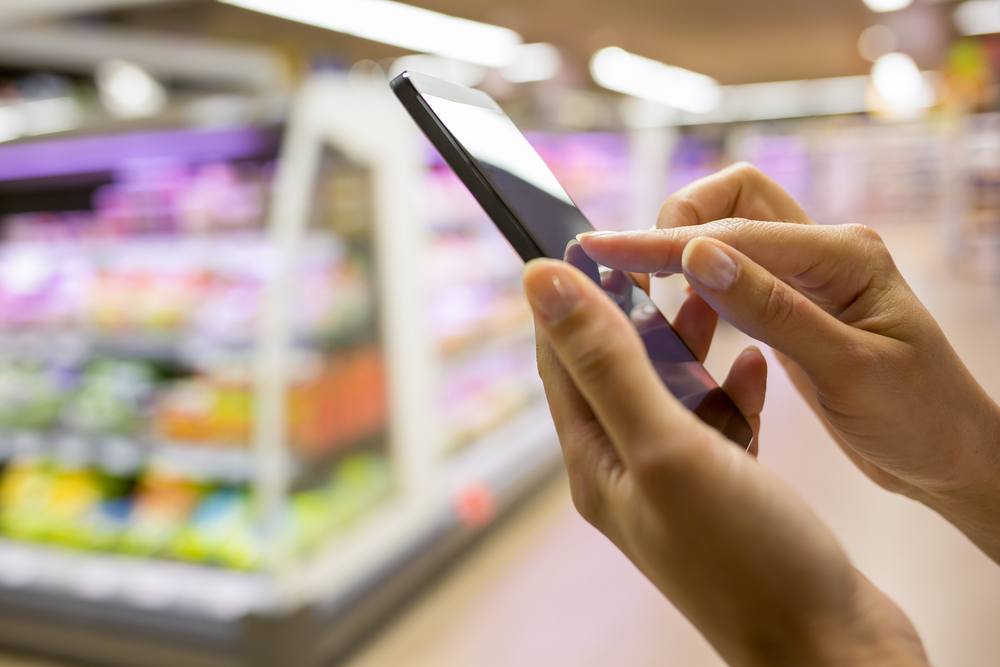 17. Field Agent
Field Agent focuses on in-person microtasks. The idea is that you're completing tasks like taking photographs of displays or answering questions about a specific store.
The tasks are easy enough and some of them pay quite well, including some that are $12 or so. This could make the app an easy way to earn, especially if you are close to some of the tasks anyway.
A big challenge comes from what people think of Field Agent. Many rate the app at five-stars, while a concerning number of people give it one-star instead.
One complaint is that the app often glitches, so when good tasks do appear, users often find that they are unable to accept them. It's easy to see why that would be frustrating.
Task quality varies too. Some tasks are much better than others and the good ones seem to get snagged up quickly.
Finally, the usefulness of the app will depend on where you live. I had very little luck when I reviewed Field Agent. The app didn't show up any tasks for me. That's not so surprising, as I live in a small town, but other people are likely to experience similar problems.
18. iPoll
iPoll has two main areas, surveys and missions. The surveys aren't too bad, although they have the annoying habit of taking longer than iPoll suggests.
They don't pay all that well either. For example, I earned $0.50 from a 10-minute survey (which actually took 14 minutes to complete). But, the missions help to make the site more worthwhile.
When testing the app, I received a short mission at Dollar General, which involved taking a photo of an in-store display and completing a short survey. I'll admit the process felt a little weird. Still, I earned $10 from the mission, which felt more than fair for the amount of work.
Some members report being able to earn well with the app, partly because missions can pay between $5 and $15 for not all that much work.
Of course, such missions tend to be rare, so most of the tasks through iPoll will earn you less. Even then, the balance of time to money seems to be fairly decent for this type of app.
19. EasyShift
EasyShift gets mixed reviews, but the app can still be a good choice, as the company does pay its users. You may also get more money from this service than from most of the other options on this list.
The biggest catch is that EasyShift asks quite a bit more of you.
For example, when I used the app, I found a local shift at Sam's Club. The shift focused on pest control displays. To complete it, I needed to take 15 photos and answer 27 questions.
That's a lot of work. I've never seen another app ask this much.
Admittedly, answering questions and taking photos aren't incredibly difficult processes. But, the time does add up, especially when you're not getting all that much per task.
Some reviewers also mention that shifts get rejected too often. While this problem happens with most similar apps, it's particularly concerning when the workload per shift is this high.
20. Job Spotter
Job Spotter takes a different approach than most other in-person microtasking apps. This time you're not looking for jobs and completing them.
The goal is much simpler – to take photos of job hiring signs in your neighborhood. It's a cool idea really. Your work could help other people to find a job. You get to make money at the same time too.
You can upload as many signs as you like. But, approval is needed for each upload before you get any credit.
The amount you get ranges from 5 points to 150 points, based on the job and how unusual it is. This means that very common opportunities (like working at McDonald's) will earn fewer points than a job at an unusual Mom and Pop store.
Job Spotter gets a decent average rating on Google Play, suggesting that the company does pay out as it claims to. It is also one of the few apps that could actually work better in a small town, as there may be more unusual job wanting signs in your area.
21. Observa
Observa is similar to many other apps in this field. As always, the number of jobs will vary depending on your local area. People in larger cities will probably have more luck with the app, especially if they live near stores like CVS and Walmart.
What makes Observa stand out is the amount that you earn. I noticed that some paid more than $9 for the job, which was only estimated to take ten minutes (completing all of the processes probably takes longer than ten minutes but, even so, the balance of income to time is better than I was expecting).
Observa also has campaigns from time-to-time. These may increase the amount that you can earn.
There are many positive reviews, suggesting that the app is well-worth trying out. Even so, there is a risk that your work will get rejected despite following the instructions.
Such rejections seem to be fairly rare. They may occur because the company that wants the feedback creates the questions, rather than Observa itself.
22. Shopalong
The process with Shopalong is similar to the previous examples. You're basically completing tasks in local stores, such as taking photographs, providing information about your shopping trips or similar approaches.
Shopalong claims that you can earn between $5 and $50 per successful assignment completion. This is a large range, but some reviewers suggest that the app truly does pay well.
The biggest challenge is a common one with this type of site – assignments seem to be few and far between. You might end up waiting a month or more for an assignment.
Honestly though, this is just the nature of apps like this. You're not likely to get work often, especially if the site or app pays well.
Another issue is that assignments often involve you completing multiple tasks, which end with a final survey. You only get paid if you complete the final survey.
Some members report that they never received that last survey, so they weren't able to earn anything at all. While this type of complaint is a problem, Shopalong does seem to have a good customer service team that attempts to resolve issues.
It also seems likely that issues are sometimes due to user error. For example, customer service responses suggest that sometimes people miss some of the earlier tasks, which means that they're not eligible for the final survey.
In the end, there is more risk with Shopalong than with some of the other apps on this list. But, the fact that income can be higher as well may make the app worth the risk.
23. Product Tube
Product Tube isn't an amazing app in terms of the amount that you can make, but it is better than many others.
For example, some reviewers mention that they earned between $5 and $30 per product. In contrast, some other microtasking apps are providing just a few dollars per task.
The most interesting thing about Product Tube is the way that you're making money. Instead of taking photographs or filling out surveys, Product Tube involves completing video reviews.
It's a fun type of microtask, as making a video is often faster and easier than stepping through multiple questions and image uploads.
As with most of these apps, your opportunities will be influenced by your local area. If you live in a fairly small town, you might not find many opportunities at all.
24. Gigwalk
Tasks for Gigwalk tend to be on the simple side, such as taking photographs of displays and answering questions about them. Payment is made through PayPal and is sent as soon as a gig is completed and accepted by the company.
Gigs tend to pay somewhere from $3 to $5. This is more than you'll get for surveys, but it's not amazing. Some users aren't happy about the ratio of time to money, making the app best for people who have time to spare.
Another limitation is that you need to apply for tasks. You can't start them until you are accepted. This mightn't be a problem if you live near the task, but your ability to pick up tasks on the fly is limited.
That being said, users mention that you have up to 24 hours to complete a task – giving you the chance to plan.
Despite the potential issues, Gigwalk does pay out. The app also has a customer service team that seems relatively responsive, especially to reviews.

Other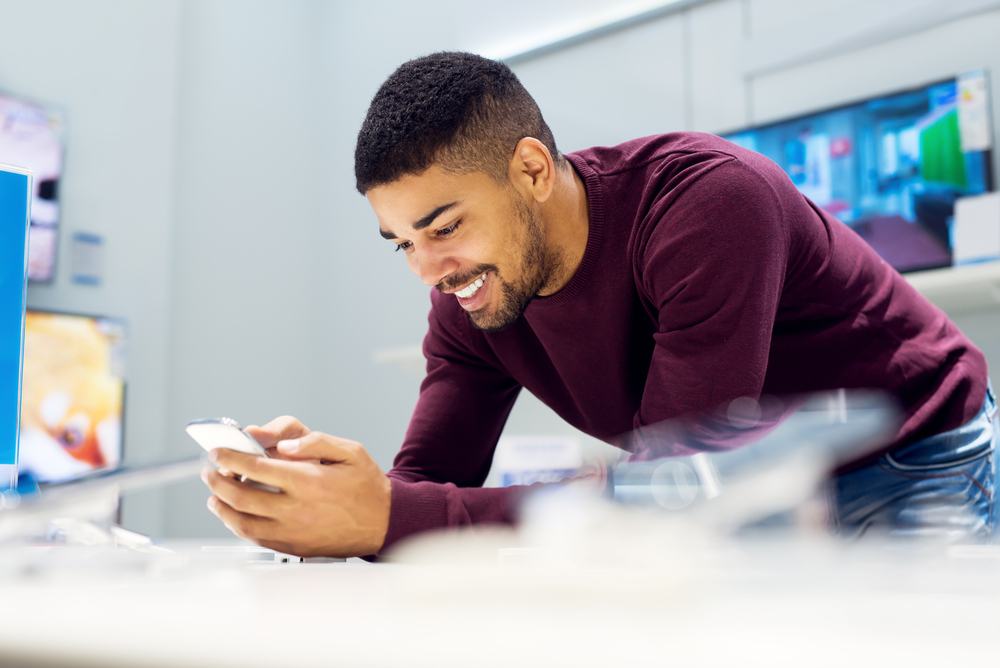 25. Clickworker
Clickworker is an app-based approach, giving you the chance to do small tasks for money, regardless of where you happen to be. Tasks can including correcting texts, searching, categorizing data and similar processes.
Clickworker is unusual, as the app mostly emphasizes online approaches, but there are also mystery visit tasks, which focus on visiting stores in-person and taking photos of products.
The service pays out every week or every month through PayPal and SEPA.
How much you can earn depends on many factors, including the specific tasks that you are doing. Some users suggest that they earned as much as $30 per hour on Clickworker, but not on a regular basis.
Most of the time you'll be earning much less than that, perhaps just a dollar or two an hour. Clickworker also goes through periods where there aren't many tasks available.
26. Shopkick
Shopkick is mostly a cash back app, but it does also have some microtasking aspects. The basic idea is that you can earn kicks in a variety of ways. Kicks are currency for the app and 500 kicks will earn you $2.
The best income is from purchasing relevant items and scanning the receipt. However, you can also earn points by walking into a store and by scanning items (even if you don't buy them). There will be some cases where both approaches can be completed at the same store.
There are also bonus tasks on the app itself, although these only award you with around 5 kicks each. Still, the various ways to earn add up, especially if you scan receipts every now and again as well.
27. CheckPoints
The CheckPoints app is a little difficult to define. It is a little like an offers app, as there are various different ways that you can earn points, such as watching videos. I noticed this when I first started the app, as there were various simple ways to earn points, like choosing the type of gift card that I wanted.
But, you also get points for checking into stores and for scanning products. These are the main ways to earn points, especially as you may be scanning multiple items in a single store.
Combining the in-store and out-of-store approaches would be the best way to gain points quickly. You can cash out for as little as 335 points, which provides a $1 digital Amazon gift card.
The process is much easier and more flexible than apps like Field Agent or EasyShift, although you're not making as much money either.
It might be worth having both Shopkick and CheckPoints apps on your phone, as their functions are so similar. You might even find that the two apps want you to go to the same store on occasion, which makes everything easier.
28. Rewardable
Rewardable provides members with multiple ways to earn, including store feedback, product feedback and offers. The offers are online approaches, similar to what you might find with an offers app.
This type of task might involve starting a free trial, downloading an app or something similar. Offers are never amazing money makers, but this style does give you the chance to earn online, rather than just relying on local stores.
Local tasks tend to be relatively simple, such as checking price, reviewing your customer service experience or providing information about specific products. You can earn anywhere from $1 to $20 for tasks.
The end result is a better balance of time and money than you'll see with most similar apps.
There are some negative reviews for the app, including some people who find that jobs are few and far between. Even so, Rewardable manages an impressive 4.4 star average rating on Google Play, making it one of the most positively reviewed apps in the field.
29. Merchandiser
While Merchandiser is basically another local area app, it is a little different than most of the other examples. The most immediately noticeable difference is that you're earning more per task. I've seen a $25 task myself and the company's screenshots show plenty of $7 tasks.
What you'll need to do for the tasks varies considerably. Some processes are similar to other types of app, like taking photographs of current displays.
But, other tasks are more complex. For example, you might be physically stocking shelves, acting as a Brand Ambassador, changing the tags on a shelf or putting stickers on items.
The type of task means that you'll often need to turn up to the location at a specific time (or within a time window). As such, there is less flexibility than you might want.
Despite these potential issues, reviews for Merchandiser are generally good. Many reviewers feel that the balance of time to money works well. It's certainly nice to earn a decent amount for your time, rather than following a 'nickel and dime' approach.
30. Achievement
Achievement takes a different approach to the idea of microtasking, as you're not completing tasks that a company sets for you. Instead, the goal is simply to improve your health habits.
To do this, you sync other apps to Achievement, such as FitBit, DEXCOM and A&D Connect. The list of potential connections is pretty impressive.
The idea is to focus on apps that you already use or that you plan to use regularly. Once these are all set up, there's not much else you have to do – just use the associated apps as you would normally.
You then earn points based on healthy behaviors. While Achievement isn't specific about how many points you earn by doing what, this doesn't really matter, as you're just setting it up and forgetting about it.
Users mention that they just access the Achievement app periodically to check their progress and to see if there are any new surveys for extra points. A surprising number of people mention that they have earned money through the app.
This isn't going to be fast income, of course, but why not get paid a little bit for healthy activities? (well, technically speaking, you're getting paid for providing the company with data).
31. Swagbucks
Swagbucks is basically an offers site, so it has the typical selection of surveys that you can do and offers to complete. What makes Swagbucks unusual is the sheer number of ways that you can earn.
Approaches on Swagbucks include playing games, watching videos, visiting websites, cash back, surveys and more. In fact, Swagbucks is one of the few offers sites where you're unlikely to run out of tasks to do.
At one point, Swagbucks did even have a separate microtasking page. This doesn't seem to be the case now, although microtasking may still be an option for some users (perhaps depending on your physical location).
Regardless, I would still consider Swagbucks a type of microtasking site. One reason is that they have a daily to-do list with tasks for you to complete.
These relate to activities on the site, such as watching a video and completing surveys. Finishing the daily tasks gives you extra SB on the site, increasing your income overall.
32. Markedshot
Markedshot is one of multiple apps that allows you to earn from your photographs. Many apps and sites work in this way, but Markedshot is a little different than most – as you're not just uploading photos and hoping that people buy them.
Instead, Markedshot focuses on photo challenges. These challenges focus on specific types of photos, such as 'A Couple (of) Selfies' or 'Framing Frames'.
App users are able to submit photos to challenges, which each have their own rewards. This style means that you have some guidance about the type of photo to take. You have the chance to get creative with how you approach the challenges.
The biggest issue is competition. You need to win a challenge to get paid. That idea mightn't sound so bad, but the challenges often have hundreds of entries and only offer around $50 in rewards.
So, why are we including this in a list of 'best' microtasking apps?
The reason is that this is a pretty cool way to earn with photos. Besides, winning challenges doesn't just come down to chance. Good photographers with a creative bent will have a much better chance at earning money.
33. iSecretShop
iSecretShop suggests that you can earn money by shopping (through a mystery shopping approach, basically). While the style probably sounds familiar by now, iSecretShop has some unusual aspects too.
For one thing, various tasks can be completed online or through the phone. Some of them are for surprising locations too, like a request to complete an admissions phone call with UNC Wilmington (for $5).
Microtasking sites and apps don't normally focus on tasks like this. Being able to complete tasks with email or phone calls also increases the flexibility of iSecretShop. With this style, you're not limited to tasks that apply to your local area.
There do seem to be local tasks that you can complete too, giving you plenty of flexibility.
The main limitation is registration. Multiple reviewers have mentioned that the sign up process doesn't always work, although I didn't have any such issues when using the app myself.
There are a lot of ways to make money online. Some are good, some not, but ALL of them are still just trading hours for dollars.
Starting your own affiliate website really is the best way to build passive income and "make money while you sleep". Affiliate websites earn income in every timezone, and can be instantly accessed by billions of smartphones across the globe!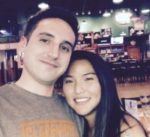 Nathaniell
What's up ladies and dudes! Great to finally meet you, and I hope you enjoyed this post. My name is Nathaniell and I'm the owner of One More Cup of Coffee. I started my first online business in 2010 promoting computer software and now I help newbies start their own businesses. Sign up for my #1 recommended training course and learn how to start your business for FREE!