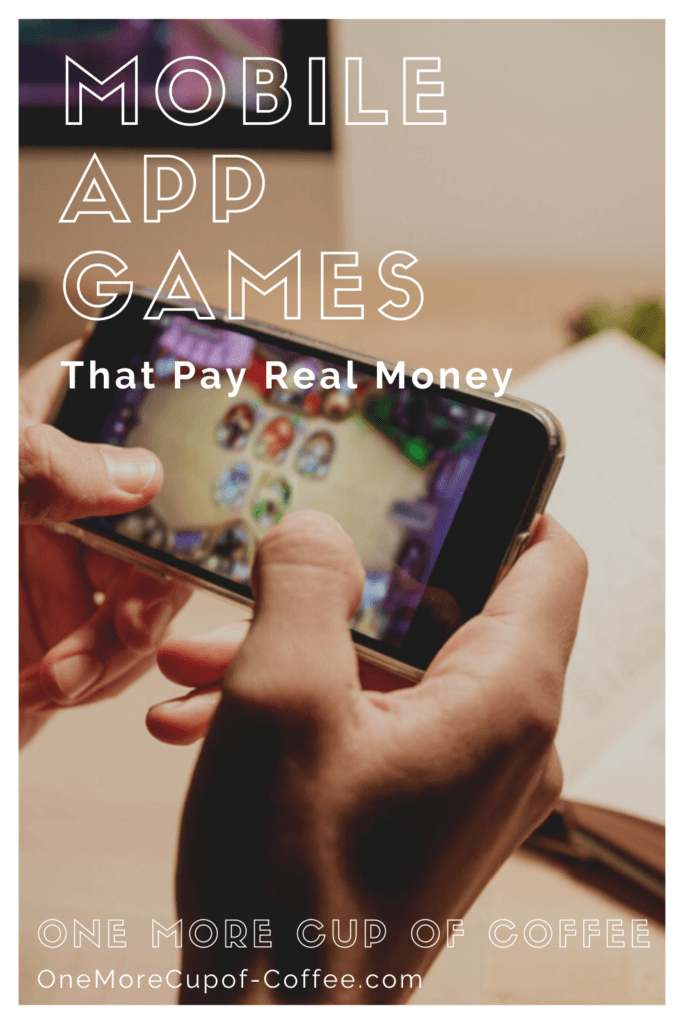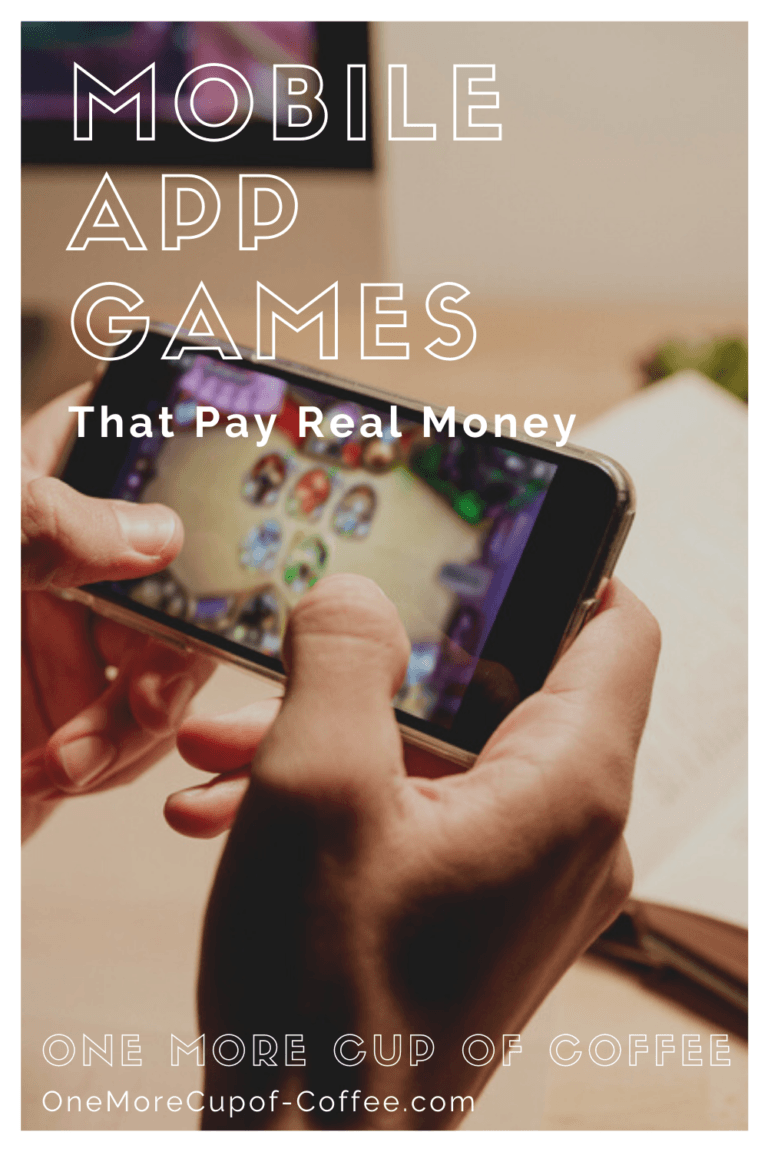 The idea of earning money by playing games might sound too good to be true, but there truly are various mobile game apps that pay real money. I'm not talking about in-game credit or entries into a sweepstakes contest either.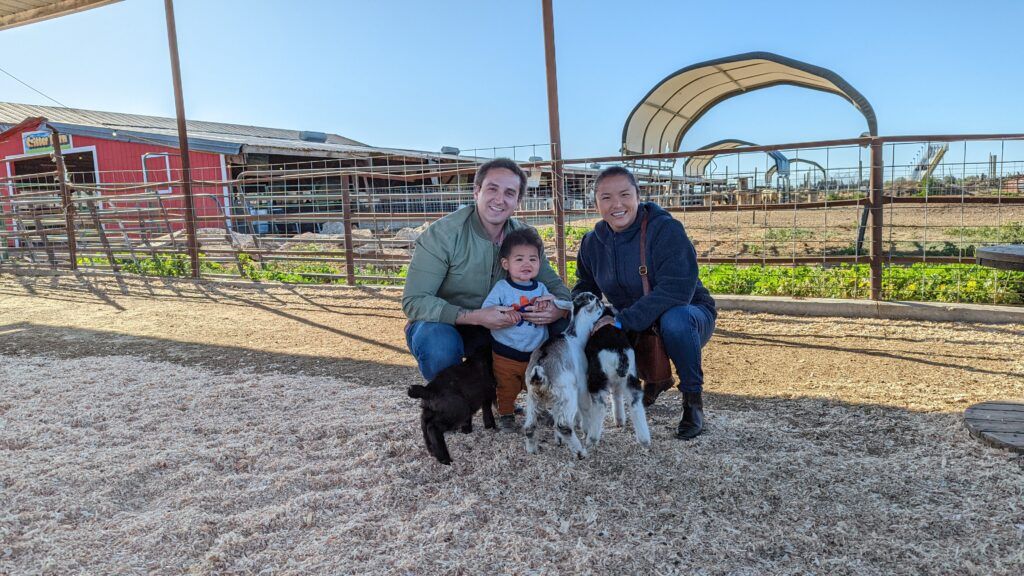 Are You Ready To Work Your Ass Off to Earn Your Lifestyle?
Are you tired of the daily grind? With a laptop and an internet connection I built a small website to generate income, and my life completely changed. Let me show you exactly how I've been doing it for more than 13 years.
Instead, most of the apps on this list offer the chance to accumulate points, which you can then withdraw through gift cards, PayPal, or sometimes a check.
The biggest limitation is that these apps won't ever be great money earners. Just like survey apps or offer apps, you're always going to be making far under the minimum wage. It might even take you a month or more to earn enough to withdraw even once. If you want to make more money, then you should consider something more lucrative.
Keep in mind that "apps" will never really make as much money as an actual job. The good news is that you can find some awesome online work with Flexjobs, an online marketplace for finding online work that actually pays out.
Flexjobs is great because you don't have to commit to a full time job, but can find flexible online work to add to your current income whenever you need a bit of a boost.
Another potential way to earn money with apps, for example, is to make money on TikTok. You can have fun by lip syncing, dancing, or making funny videos. Though it's not a "game" per se, it's still fun. You can earn directly on the app, or leverage TikTok to send users to your YouTube channel then collect Adsense checks from Google 😉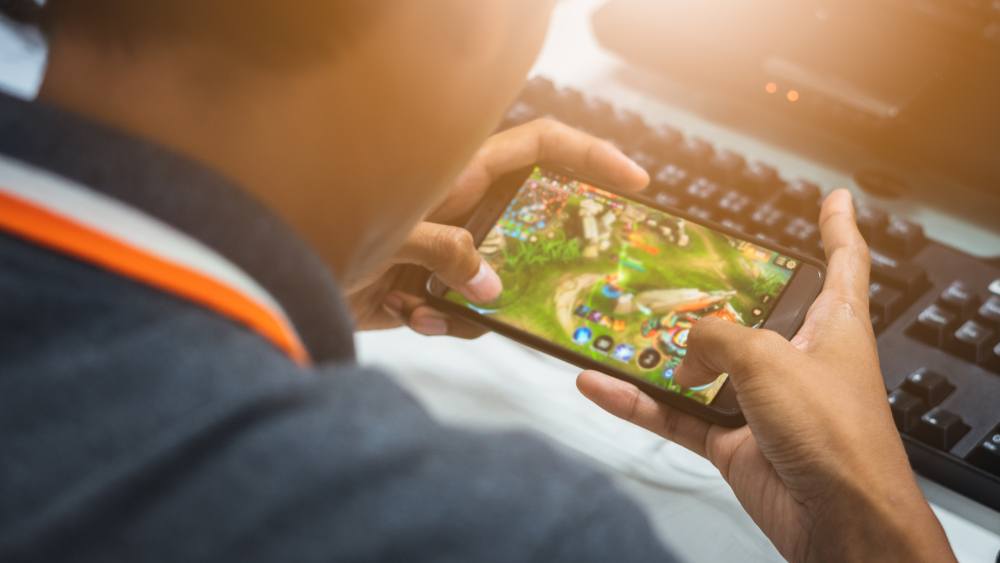 Still, playing games is pretty fun, and if you can play games on your phone and still earn money, even better. Apps work off your phone, so you can take them pretty much anywhere. This gives you the chance to make some money while you're waiting in line or as a passenger on a long commute.
Some people even find mobile game apps relaxing, especially if they're watching videos on Netflix or something similar at the same time. If you fall into that category, one of these apps could be perfect.
So let's take a look at the various apps and how they work. We've tried most of these out ourselves, so we can give you the low down about which apps are worth your time and which ones truly aren't. Before you do that though, I've found an awesome new app called Fold where you can earn free BITCOIN just for spinning a prize wheel once a day.
You can also earn by purchasing gift cards, but the prize wheel is free to spin. That's basically their business model. Get you interested with free "Sats" (fractions of Bitcoins), then hope you buy a gift card to Starbucks or Amazon. The reason I like this app is because it's not USD you're earning. Bitcoin has a good chance of increasing in value over the next decade, so $10 now could turn into $100 later, and $100 could turn into $1000 as the price of Bitcoin rises.
On a side note, many of these apps allow you to earn by playing the same games (like Lords Mobile or Game of War). Most of the time you only earn from the first time that you've ever played a given game, which means that you can't earn from the same game even with multiple apps.
Types Of Mobile Game Apps That Pay Real Money
Earn By Downloading (And Playing) Games
Make Money – Free Cash App

The name Make Money – Free Cash App makes this app sound like a serious scam but actually, it isn't too bad. The app currently gets an average of 4.7 stars on Google Play. Some of those positive reviews could well be fake but, even so, poor apps normally end up with a lower average.
The app follows an offers approach, where there are various types of offers to choose from such as signing up for free trials. There is also an emphasis on downloading and playing games. That's the part we're talking about today.
The Make Money app lumps most of its offers together. For example, my offers wall showed a task to sign up to STARZ (for 2,919 points), one to join My Survey (for 897 points) and one to reach Stronghold Level 15 in Game of War (for 17,208 points).
This style might mean that there are fewer games to download than with other apps. Even so, there are some impressive numbers with the app, such as the 17,000-odd points for Game of War (although, getting to level 15 in Game of War would take quite some time).
On a side note, those Game of War points are for new players only. You'll often see that pattern with game download apps. This means that people who already play apps regularly may have fewer opportunities to make money.
Overall, the app itself performs well. It is a little cheesy in places, but everything is easy to use and intuitive. You can withdraw through PayPal too, which is a clear advantage.
AppKarma

While AppKarma focuses on downloading and playing apps, the service does have various ways to earn extra points, such as by watching tutorials, completing quizzes and checking into the app every day.
There are multiple ways to earn from apps too. The main approach is to download the app and complete whatever the task is.
For example, I could earn 1,872 Karma Points by downloading the game Coin Master and getting up to the 4th village. It was also possible to get 60 points each play for 12 plays. Similar patterns can be found with other games that the app offers.
Finally, App Karma has a Playtime Rewards feature (in some countries) where you can earn some money by progressing through games.
Some of the apps pay out really well, like 18,722 Karma Points for the game Matchington Mansion. But, there are some limitations, as you can only get the reward if you haven't downloaded the game before and you must hit the goal within 30 days.
An even more concerning aspect is that some of the goals cost money. For example, to get the 18,722 Karma Points for Matchington Mansion, you need to spend $90 USD.
As for cashing out, you need 13,500 Karma Points to get $10 through PayPal. You could hit that goal fast if you were spending money (although doing so really defeats the point of using the app). It would take much longer to build up your points if you decided not to spend money on any of the games.
Money App

Money App is a typical example of apps in this field. It has a variety of ways to earn, including games.
The game rewards are higher than you'll find with many other apps, which has positive and negative implications. The challenging part is that you generally need to hit high levels or spend money in the game to earn anything. For most games, simply downloading and running them won't be enough.
These targets can take a long time to hit. If the game involves a decent amount of skill or luck, you might not even be able to do so at all.
Some reviewers also mention that they didn't get the points for a given target, even though they did everything right. This type of issue can be the result of user error or a random glitch in the app. Regardless, you don't want to be spending weeks trying to hit a goal just to find that you don't earn anything from the process.
Mistplay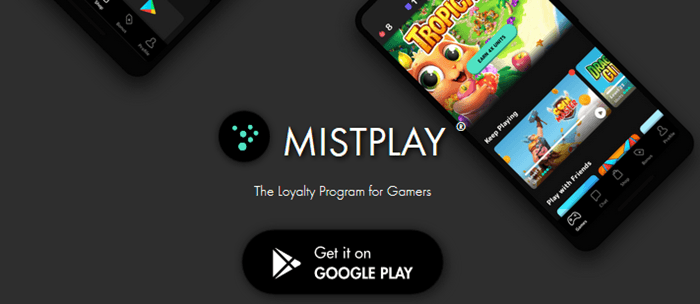 Unlike many of the apps on this list, everything about Mistplay feels professional and looks appealing. The entire app seems to have been designed with gamers in mind, to the extent that you earn experience points (called GXP) for playing games and this GXP allows you to level up.
Honestly, the app performs well. I didn't have any issues using it, aside from the odd bit of slowdown when first downloading and connecting to a game. There are various ways to earn units within the app, including hitting daily play targets, moving from one level to the next and completing various tasks (such as 'reach game level 15' or 'play 1 hour after 12 am').
The amount you earn is also dependent on the game that you're playing and your level within Mistplay. Playing more means that you reach higher levels, which then influences the amount that you earn.
The games that you can earn from vary depending on your selection at the beginning, your demographics and some of your history with downloading games. This aspect can be a bit frustrating, but there are still plenty of games to choose from.
Mistplay's system for monitoring your playing seems to work well, although it does produce some annoying popups. The app gets an average of 4.3 on the Google play store, with many people enjoying it. The biggest complaint, as always, is that it takes quite some time to get enough to cash out.
It's also important to pay attention to any restrictions within the app or the game. For example, sometimes you won't earn if you play a game more than two hours in a day or once you get above a certain level.
PlaySpot

The PlaySpot app looks nice and performs well, even though their Google Play listing has some odd grammar at times. The general idea is that you're downloading games and earning money for the time that you spend playing them. So, this time, there aren't many in-app targets to hit. You're mostly focusing on play time instead.
As some users mention, the amount you earn does tend to decrease with the time spent on one game. This means that you can't simply find a game that you like and dedicate all of your time to it. You'll need to switch around instead (actually, this is true for most of the apps on this list).
Even if you do so, it can take quite a while to get to the point of cashing out. Some users report that it took them months to cash out even once. While there are offers that provide more points, many of these will cost, which makes the idea a little counter productive.
The app does seem to be legitimate, as some users have successfully cashed out. But, there has also been a decent number of complaints about errors with cashing out, which means that you need to be wary.
AppStation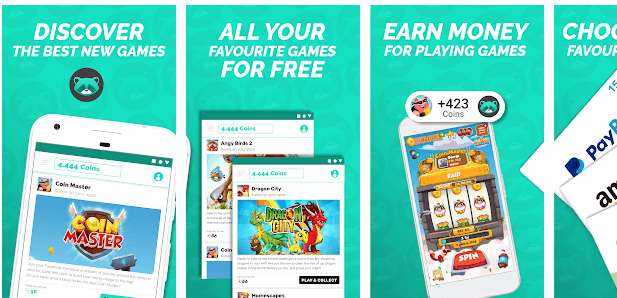 AppStation is another example that focuses on app downloads, rather than offering a variety of ways to earn. Like Mistplay, the app highlights how you can make money by playing games.
This time, the main way to earn from games is simply by spending time playing them. This means that you don't need to focus on hitting a certain level or reaching other specific targets in the game.
Your earnings vary from game to game, so some games will give you more income for your time than others. The payout tends to decrease as you spend more time in a game. As such, the best way to earn is to regularly install and play new games from your list, rather than spending all of your time playing your favorites.
The biggest complaint is that the games you can earn from aren't always appealing. But honestly, this is a standard issue with any apps that pay you to play games. Your selection of apps is generally based on demographics, along with the apps that you have already played.
Coin Pop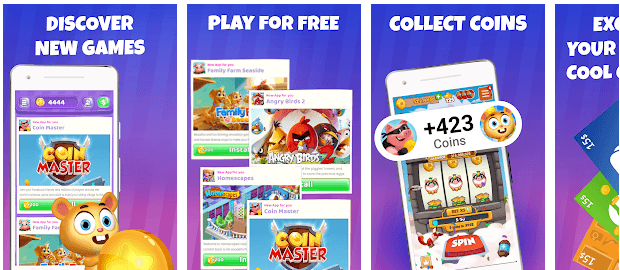 Coin Pop is a time-based approach to earning from apps (similar to AppStation). You can choose your favorite game from their list, install it and then earn money for the time that you spend playing it.
This can be the most appealing style, as you don't need to constantly download apps or hit specific targets within the game.
One limitation is that the game list might not include everything that you want to play. You may find that some games disappear over time too.
The pattern is typical for apps like this. After all, the company behind the app needs to make money too, so the games that they can pay you for will change based on their relationships with game creators.
The app averages 4.0 stars on Google Play, which isn't too bad. Some users mention that the ratio of coins to time gets worse the longer they play a given game. This is another common pattern – and is a flaw of the playing games for money model, rather than a problem with Coin Pop itself.

Earn By Downloading Only
CashKarma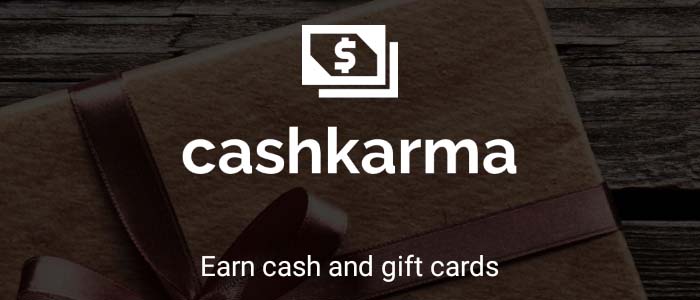 CashKarma is one of the few apps that seems to be able to maintain a good rating over time. I'm not entirely surprised either. The app looks good and performs as it should. There are even some unusual offers from time-to-time to help keep things interesting.
The app is what I would call an offers app, so you are provided with various different ways to earn money.
Unfortunately, this does mean that there are fewer game downloads than is ideal. In fact, game downloads are mixed in with the other offers. You might not even have very many at some times.
On a side note, CashKarma does have a bit of a game-like feel to it, as you are able to level up as a member. Higher levels give you bonuses on the points that you earn. This seems like a nice little way to keep users engaged.
Some of the offers and tasks do seem to pay better than similar offers from other apps. This could mean that you earn more money from your time, but the amount that you earn will heavily depend on the exact offers that you get.
AppMan

While some apps look encouraging at first glance others, like AppMan, simply don't. The app had an average rating of 2.9 stars when I first reviewed it and it isn't doing a whole lot better now.
I didn't have a lot of luck using the app myself either, as the game that I did download never credited me with points. Some other reviewers experienced similar problems, so there might be an incompatibility issue with some phones (or perhaps a wrong setting somewhere). Other reviewers had no problems getting points, so AppMan clearly works for some people.
Another interesting thing is that most of the apps just require you to download and play them. There were are requirements to hit certain goals. The same is true for apps that aren't games, like the Walgreens app.
You can also earn by referring others to the app. You don't just get a single points payment for doing so either. Instead, your earnings are based on how much the people you refer make. This could help you to boost income, but only if the people you refer don't have any problems with the app.
Cash for Apps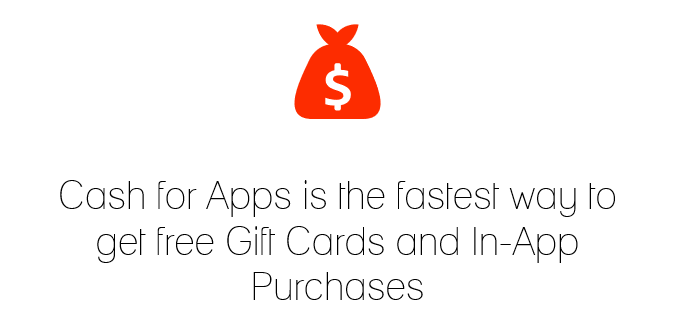 Cash for Apps takes a simplistic approach, where you just earn points by downloading various apps. Many of these are games, but there are other types of app included in the mix too, like Spotify, Lyft and Expedia.
The company aims to add new apps every day, but you might still find that you run out of apps to download. This is especially true if you live outside of the US or the UK, as there are fewer offers for other parts of the world.
It is also possible to install the app on another device and earn points that way. You might even get points for downloading the same apps sometimes. Doing so is something that Cash for Apps itself recommends, so you're not going against their terms and conditions.
AppRedeem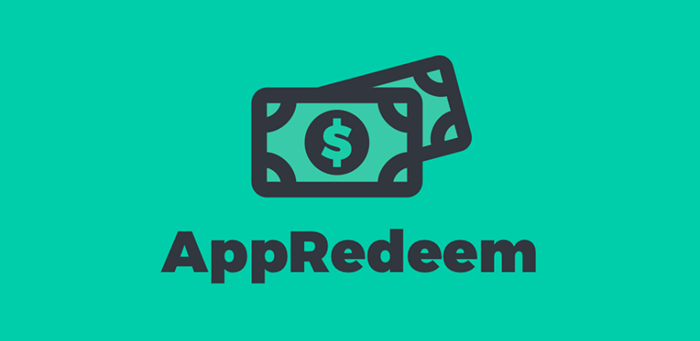 AppRedeem comes from the same company as AppTrailers – and they both reward Perk Points for completing actions. AppRedeem is basically an offers app, so there are various ways for you to make money.
Rather than focusing on games specifically, AppRedeem has a section for installing apps. You can earn up to 500 points for installing and opening an app. Some of these will be games, but there are likely to be other types of app in the mix too.
500 points isn't too bad as an amount, especially as you can generally get rid of the app once you have received your points (although this is the maximum amount, you will probably get less from some apps). You can earn more with offers and surveys too, just pay close attention to the requirements, as some offers may cost.
Of course, the downside is that you might run out of apps to install, especially if you regularly play games on your phone.

Play Games In The App
Lucktastic

Lucktastic takes a different approach to this field. You're completing scratch cards within the app, ones that could potentially pay out with real money. I saw some scratch cards that could reward $50, $500 or even $1,500.
Scratch cards could still be considered a type of game, although the process relies entirely on luck (rather than skill).
The main way to earn from Lucktastic is to win one of the scratch cards. You do also accumulate tokens over time, which can be cashed out for gift cards. Just be warned – you need a lot of tokens to get a gift card, much more than with most other apps.
Lucktastic earns its money from ads, so you need to watch video ads regularly to be able to complete the scratch cards. The style isn't as frustrating as it could be and the scratch cards are somewhat entertaining, so it isn't all bad.
Lucky Day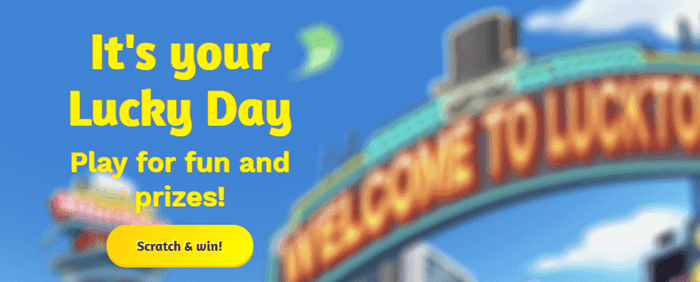 Lucky Day is a sweepstakes app. It includes daily scratch cards and lotto games that you can play, along with raffles, contests and similar approaches. This type of app is often referred to as simulated gambling, as many of the processes are similar to gambling, but there is no need to spend any money.
Just like with Lucktastic, Lucky Day users mostly get points for their efforts, rather than cash prizes. The points are enough to keep users engaged and coming back for more, even though it will take a long time for you to earn enough to cash out even once.
One reviewer mentioned that you're generally earning 1,000 points most of the time, which ends up being around 1/1000th of a dollar. Whether the app is worth your time entirely depends on whether you enjoy the process.
Swagbucks Live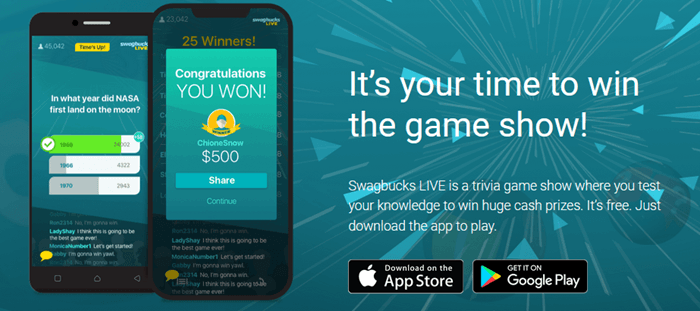 Swagbucks Live is a live trivia app that was once called Swag IQ. The app is part of Swagbucks, so you earn SB points rather than cash.
Games often have prizes of around $1,000, which is divided amongst the winners. When the game is easy and lots of people win, then you might only get 25 SB or so from the process. When there are fewer winners, your prize will be higher.
The biggest problem seems to be a buffering issue with the app. This may sometimes prevent you from taking part in a given round. Even so, the app seems to perform well and is fun (if you enjoy trivia quizzes, that is).
Swagbucks itself is also one of the more reliable survey and offer companies out there, so there should be few issues in cashing out any money that you earn.
Givling

Givling is another trivia app, but it has a few unusual features. For one thing, you need to get the app from the Givling site itself rather than through the Google Play store.
The trivia game itself can be played twice a day. You do so as part of a three-person team. The highest scoring team for each competition period splits the cash reward for that competition.
There is also a queue feature to Givling. The idea is that you work your way up a queue to get your student loan paid off from crowdfunded money.
It's almost impossible to know how well this idea works in practice, especially as there are no app store reviews to look at. Some users have made headlines in local news publications for winning and getting their loan paid off, but such success stories may not happen very often.
Lucky Money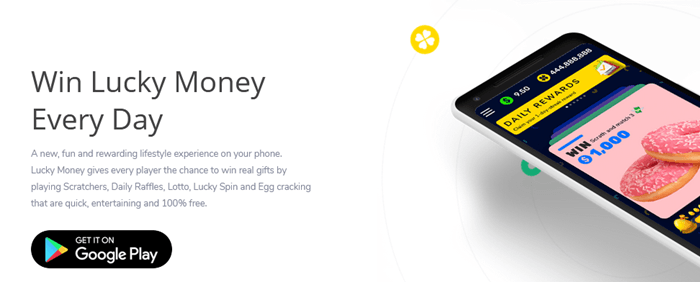 Not surprisingly, Lucky Money is another luck based app. Features include a spinner, a lucky egg, lotto and virtual scratch cards.
Once again, there is the chance to earn actual money from the various games, but the odds are low. You'll mostly be earning points instead. Even when you do make money, you need to accumulate enough to be able to cash out.
There have also been some problems with the cash out aspect of this app. Some users mention that gift cards often aren't restocked. This limits your options for getting money.
Personally, I recommend avoiding any app that is heavily luck-based. The cash prizes are mostly a way to get users hooked. It's easy to spend much more time on the app than you mean to, while making little money. At least with other types of apps, you have some idea about what you'll be earning from each task.
Brain Battle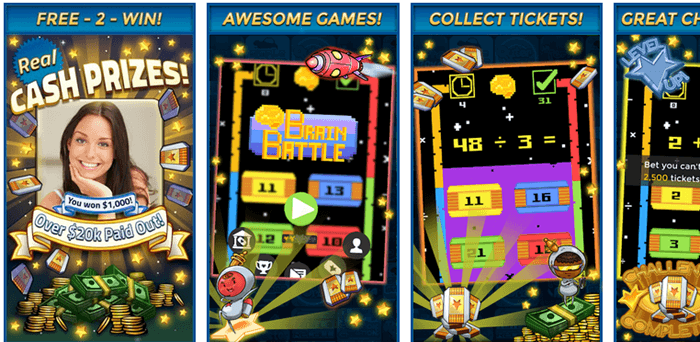 Brain Battle has a retro feel to it and the games are often simplistic. In fact, the initial screenshots from the company show a case where you are just answering basic math problems like 2 + 1. Even with the potential to earn, such games could get boring fast.
Thankfully, Brain Battle doesn't seem to be competition based. Instead, playing the games gives you entries to a draw. If you win the draw, then you get a prize. Prizes tend to be in the form of points, so you might need to win more than once to be able to cash out.
Brain Battle is using a portion of its advertising revenue to provide prizes, so you can expect a decent number of ads as you play the games.
Math Cash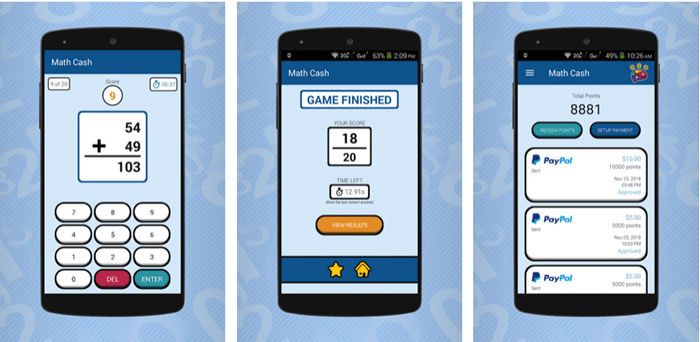 Here's an unusual entry in the field. Math Cash literally allows you to earn money by completing math problems (so it won't appeal to everyone!). The app is heavily ad supported, so you can expect to be wading through ads as you try to play the games.
The main way to earn points is to win matches. This means that you're competing against other players. Competing to win can be frustrating, as you may be faced off against opponents who are much more skilled than you are.
You might be able to get some points if you don't win, but even so, you're faced with the typical problem of needing to collect points over time before you can cash out.
Big Time Cash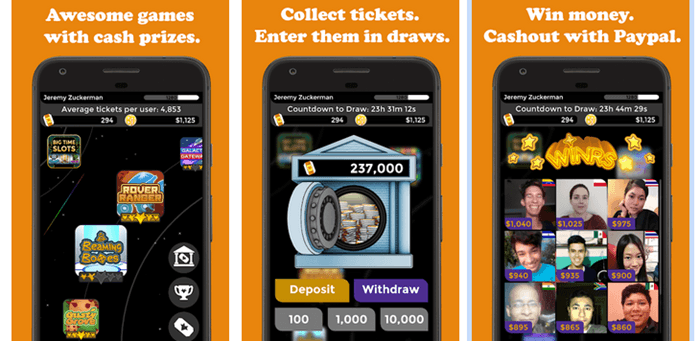 The name Big Time Cash is incredibly corny, but the app itself does seem to be legitimate. It is another one where you are earning entries in draws by playing games.
The games come from Big Time Cash itself, so their quality varies significantly. Users mention that some are simple and fun, while others are incredibly difficult. Still, at least you're not playing the same series of games that do the rounds in most other apps.
Some users mention problems when trying to cash out. Sometimes they're told that they have no internet connection, then the process doesn't work properly. Such issues are sometimes due to user error, but the number of similar complaints suggests that there is an underlying problem.

Combined Approaches
Showbox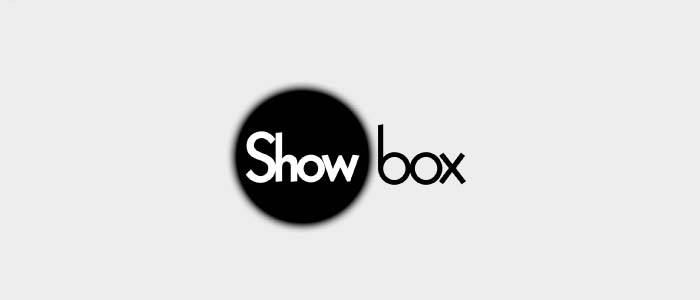 The Showbox app involves two different approaches to game playing. The first is that you can play games within the app and earn points for doing so (Showbox calls these CASH-POINTS, which sounds a bit absurd).
The in-app games follow a contest style. This means that you only make money if you out-perform other players. Doing so is often difficult, even if you're a decent player yourself.
There is also an app download aspect where you can earn points by downloading and running apps. Most of the time you just need to 'play for a few minutes', rather than completing any specific goals.
While the idea sounds appealing, Showbox really doesn't get good reviews. It had an average of 4.2 stars when I initially downloaded and tried out the app. Its current rating is a paltry 2.8 stars, with many complaints about how the app says 'network not stable'.
The app hasn't been updated since 2017, which may be the source of many of the current issues.
CashPirate

The most notable thing about CashPirate is that the app looks very simplistic. I initially wondered whether there was something wrong with my phone, but it seems that the app is just meant to look like that.
CashPirate is basically an offers app, so it has many different ways for you to earn.
Some of these relate to downloading and playing games. For example, I could earn 106 points by downloading and starting Castle Clash: Age of Legends or 431 points by downloading Poker Heat and reaching level 5 in the game.
I also noticed some trivia games, which is an unusual style. You're able to get points by completing quizzes – if you get 100%.
The quiz I tried sent me to a website to complete it. The quiz was split into multiple pages, each of which was packed full with ads. It was a little tricky to navigate the quiz without tapping on an ad by accident. Some pages didn't even have quiz questions on them, just more ads.
The end result wasn't enjoyable at all. It was also far too time-consuming for the low number of points that the quiz offered.
It's nice that CashPirate offers a variety of different ways to earn, but this may mean that there are fewer games to choose from at any point in time. If you're mostly hoping to earn by playing games, an app like Mistplay may give you more opportunities.
Regardless of how you earn, the hourly rate with CashPirate is never going to be high. You might earn a couple of dollars per week, depending on how much you play the games. This ratio is similar to other apps.
FeaturePoints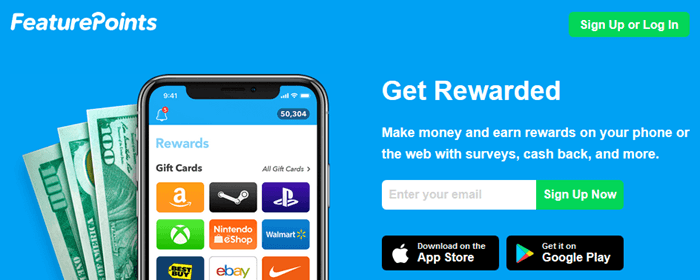 The FeaturePoints app is another one that provides a variety of different ways to earn. Thankfully, these are presented in individual sections, making it easy to find game-based approaches.
The app is well-designed, visually appealing and still manages to get good ratings on Google Play (an average of 4.3, currently). There are also regular updates, which is always a good sign. In fact, the app has even managed to improve on one part that I found frustrating between my original review and now.
The app downloading aspect mostly relies on just downloading the apps. While you might need to open the app up once, you should be able to get your points without doing much on it at all
There are also scratch cards and sweepstakes on the app. You might consider these to be another type of game and there is the chance to win money. Most of the time you'll just be getting points, but these would add up.
Gift Wallet

Gift Wallet is another app that follows the offers style. However, Gift Wallet does look much better than many competing apps and there has been a clear focus on getting the design right.
Downloading games is one of the main ways to earn with Gift Wallet. Sometimes you're simply downloading and running the game, while other times you may need to hit certain goals as well.
As with CashPirate, the offers style of Gift Wallet seemed to limit the number of games that you could earn from. The fact that you're often just downloading games could be a limitation too, as this means fewer potential coins per game.
Gift Wallet also has a spinning wheel game. You can play this in-app for the chance to win coins. I found this to be a better way to earn than downloading apps, but your experiences will depend on the offers available to you.
Regardless, this part of the app does pop up ads fairly often. While the ads are easy to close and aren't too annoying, it would be easy to click through on an ad by accident.
Rewarded Play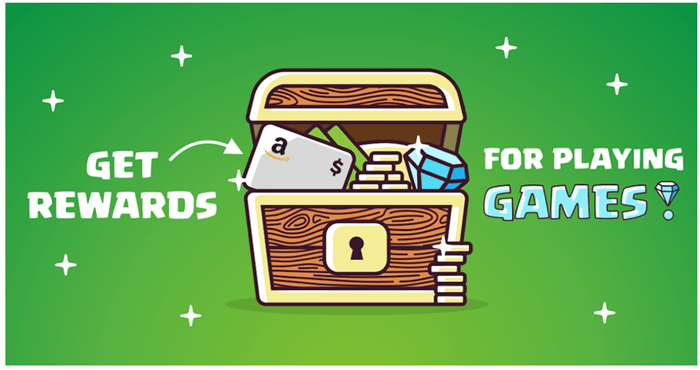 Rewarded Play has a Google Play average of 4.3 stars across around 7,600 reviews, making it a less popular app than many of the others on this list. Even so, it does offer the chance to earn some money by playing casual games.
The description for the app talks about how you can earn with popular games, such as Words with Friends and Yahtzee. There are also plenty of bonus ways to earn, such as daily actions and playing games regularly.
While some of the games give you the chance to earn simply by playing, Rewarded Play also has a strong sweepstakes aspect. A sweepstakes approach means that you could be playing a game for hours and never earn anything at all (you might get lucky but let's be honest, most people don't find success with luck-based games).
Reviews suggest that some users are earning and cashing out successfully. Building up enough points does take time, but this pattern is true for all of the apps on this list.
On a side note, the company seems to respond quickly to customers who leave reviews, often providing them with ways to follow up and resolve issues. This is a nice touch, as many other companies ignore their users almost entirely.
AppNana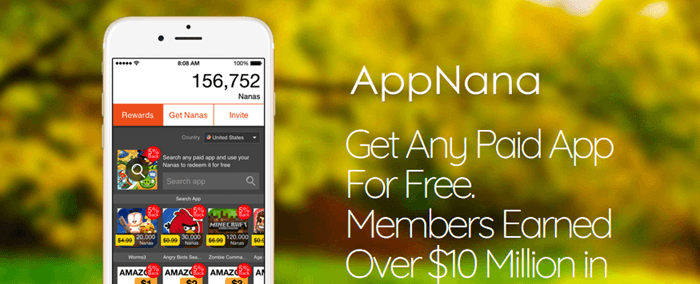 AppNana claims to be the most popular mobile reward app for Android. The claim feels excessive, but there's no denying that the app is popular. It has been downloaded more than 10 million times and now has more than 500,000 reviews to its name.
Despite AppNana's reputation, the app does look pretty simplistic when you first log in. Thankfully, this doesn't stop the app from working well.
The main way to earn is with app downloads. For example, when I tried out the app, I could get 967 Nanas for downloading and running Gardenscapes – New Acres and 2,705 for downloading and watching something on the ABC App.
The goal is mostly just downloading and opening apps, so you don't need to worry about in-game targets.
For people who actually want to play games, there is also the AppNana Game Center. This includes games like Jewelish, Multisquare and Spect (which are mostly off-brand versions of common game styles). These games seem to provide random Nanas for playing.
There are also some other areas to earn in the app, including a daily reward, watching videos and general offers. You're likely to need some of these to earn well with AppNana, as the selection of apps to download isn't that large. Even if the list gets refreshed over time, you're likely to find that you regularly run out of apps to download.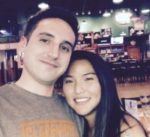 Nathaniell
What's up ladies and dudes! Great to finally meet you, and I hope you enjoyed this post. My name is Nathaniell and I'm the owner of One More Cup of Coffee. I started my first online business in 2010 promoting computer software and now I help newbies start their own businesses. Sign up for my #1 recommended training course and learn how to start your business for FREE!