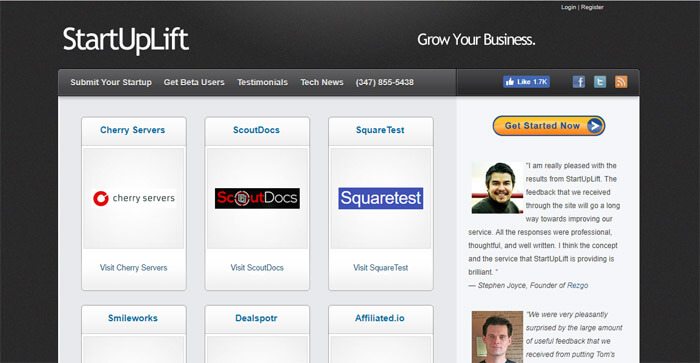 This website is said to be a website that you can use to write reviews of other websites to earn cash. But can you really make money with StartUpLift?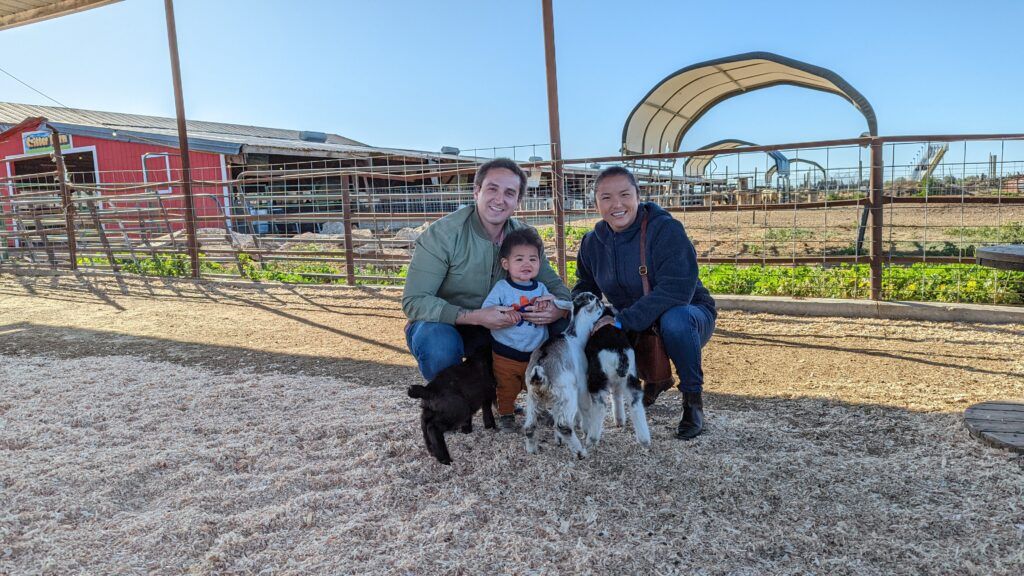 Are You Ready To Work Your Ass Off to Earn Your Lifestyle?
Are you tired of the daily grind? With a laptop and an internet connection I built a small website to generate income, and my life completely changed. Let me show you exactly how I've been doing it for more than 13 years.
I first heard of StartUpLift.com through a review website that I recently check out. On this site, they gave the service a 'Legitimate' rating, and gave it 9 out of 10 stars as a site that you can potentially make some money with.
I was pretty intrigued, so I decided to read through the rest of the review before moving on to the site itself and trying it out. Here is what I learned.
Making Money With StartUpLift
In the process of trying to learn more about this site, I decided to look through some of my favorite review sites to see if they said anything about it—and I was not disappointed. Here is what I learned to start with.
First I found out that you can pick websites offered that interest you, and provide specific feedback to the website owner. If your feedback is accepted, you will get paid $5 for the work—which seems pretty decent.
I also found out that you are supposed to be able to do up to 5 reviews per day, which is actually quite awesome! $25 a day for reviews that probably won't take you long is not a bad side-hustle, if I do say so myself.
Obviously, there is probably a limit to how many sites you can actually review, because there is likely some kind of limit for how many sites are available at any given time—but I would find this out later.
What I really wanted to hear were the pros and cons, as reported by other survey sites; and I wasn't disappointed by the information I found.
First, let's review the pros.
People said that they liked that you get paid through PayPal each week on StartUpLift, so that is a good thing. They also said that they liked how easy it was to use. Apparently, it is not so different from taking surveys—though the review sites that I looked at seemed to like this site better than most 'normal' review sites, mostly because of the higher payout.
The negatives were as follows.
First of all, the site doesn't seem to have gained a ton of traffic since it was started (according to the review site that I was reading), which means that it doesn't seem like it has a ton of 'street cred' as of yet.
Second, there are a limited number of sites to review. So my fears from above were a bit confirmed by this. Apparently, there are 10 to 15 new sites to review each week—but that is about it. And while that is better than nothing, it is still a bit of a downside that there are not more jobs offered.
At this point, I felt that I had learned enough about StartUpLift to consider it a quality use of my time to at least look into—so that is what I did next.
Here is what happened when I actually tried the site for myself.
Taking A Personal Look At StartUpLift.com
My first impression of the home page was pretty good. It was well-laid-out and simple. There were listings for websites right on the front of the page, which I assumed were the websites currently looking for feedback.
There were also reviews posted on the side of the page. From the look of it, the home page was designed to appeal more to website owners who might need some feedback for their website—so I was curious about where I would find information about the 'giving feedback' portion of the process.
I scrolled down, and at the very bottom of the footer, I found a link that said 'Get Paid To Provide Feedback.' This was most definitely what I had been looking for, so I clicked on it.
Here is what I found.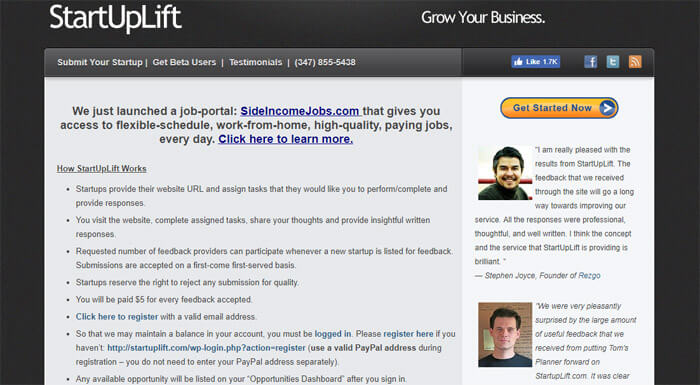 As you can see, there are some pretty detailed instructions outlined here for people who were interested in getting paid to provide feedback.
Here are the highlights that I derived from of this information.
You get $5 per review
You must provide an insightful written review and follow the instructions for your review to count
Participation is on a first-come, first-serve basis. So you should check back in with the site as often as possible
You must register with a valid email address to really get started
You must be logged in to create and view a balance in your account
You can find opportunities for work on the 'Opportunities Dashboard' after signing in
I also found out that you could look through the FAQ section, which was located further down on the same page, to brush up on some additional information. Here are the highlights of what I learned from the FAQ page.
It costs you nothing to join the site
You can actually choose how many jobs you wish to do each day, but they recommend that you stick to 5 or less, just to ensure that the quality of your feedback remains as high as possible
They say that feedback providers can get started right away, but not to be surprised if you do not see any opportunities as soon as you create an account. They say that they have more feedback providers at the moment than websites that need feedback—so you may have to wait for a little while before an opportunity becomes available.
All that you need to participate is the internet and a web browser. There are times when there may be specific requirements that you should know about (for example, some people want you to use a specific web browser to test the site, etc.), but you will be notified ahead of time if there are any specific requirements so that you can prepare for them.
This actually answered a lot of my questions about the site, and I must say that I was quite impressed with this entire page. Between the instructions and the FAQ, I felt like I was able to learn a LOT about the site and what it had to offer here—so kudos to StartUpLift for making this all so easy to figure out.
I get tired of visiting sites that are not 'clear' about what they want or what they do—but this was certainly not a problem with StartUpLift.
My Purpose In Trying This Site
Before I give my personal opinion about StartUpLift, it is important for my readers to understand what I am looking for. I am not necessarily just looking to make a few extra, easy dollars.
I am looking for a legitimate side hustle that can help me to make some actual, serious side-cash. For me, a side-hustle needs three vital components. It needs to be…
Flexible
Consistent
and Profitable
So before I will plan on investing any serious amount of time into any website, I need to know that it is going to deliver these three things.
Basically, I need to know that anything I am going to be spending my time on is going to make me enough of a profit that I will be able to call it a 'quality, profitable side hustle.' And that is the criteria that I was using to measure this site.
Here is what I came to decide about it.
My Personal Feelings About StartUpLift
I do feel like StartUpLift has more potential than a lot of sites like it that I have reviewed. In fact, I feel like this one might be worth a try if you are interested at all in giving feedback about different websites, and feel like earning $5 a pop for reviews is worth your time.
I honestly wish the reviews paid a little bit more, but I also feel like I could get behind the $5 thing if the reviews didn't take too long to put together—and I don't think that they would.
The biggest downside I see is in a lack of consistent work. The job opportunities are first-come, first-serve, so you almost have to compete for work by getting to it first.
But even beyond that, there are a limited number of websites to review anyway—so I feel like, after a certain point, there is only so much money that you could make. Then again—on the flipside—I feel like the site could still be one of the better ways I have found to make some extra pocket cash.
So even if it does not necessarily qualify as a complete side-hustle by my exact definition, I feel like it could very easily be used to make a bit of extra cash now and then when you have the time or feel like reviewing websites. You could also combine the approach with other similar sites, like TryMyUI and WhatUsersDo.
So all in all, it is really not a bad gig at all, as long as you understand that it will not make you rich.
Our Final Thoughts About The StartUpLift Website
Should you sign up and use it to make some extra money?
There are a lot of ways to make money online. Some are good, some not, but ALL of them are still just trading hours for dollars.
Starting your own affiliate website really is the best way to build passive income and "make money while you sleep". Affiliate websites earn income in every timezone, and can be instantly accessed by billions of smartphones across the globe!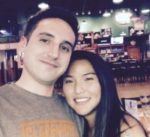 Nathaniell
What's up ladies and dudes! Great to finally meet you, and I hope you enjoyed this post. My name is Nathaniell and I'm the owner of One More Cup of Coffee. I started my first online business in 2010 promoting computer software and now I help newbies start their own businesses. Sign up for my #1 recommended training course and learn how to start your business for FREE!