Yes, you can! And in this article, we are going to tell you how to do it. Have you ever heard that recording at the beginning of calls that says "this call may be recorded for quality assurance?"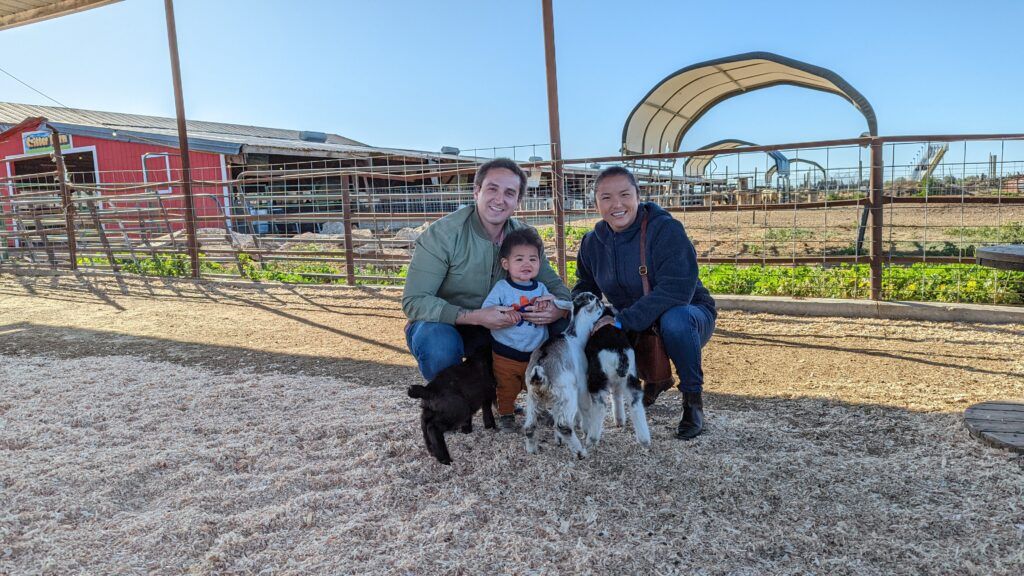 Are You Ready To Work Your Ass Off to Earn Your Lifestyle?
Are you tired of the daily grind? With a laptop and an internet connection I built a small website to generate income, and my life completely changed. Let me show you exactly how I've been doing it for more than 13 years.
Well, guess who listens to those calls? Often, it is not the actual company, but a third party who checks phone call and service quality. But can you really make money listening to phone calls?
Why Make Money Listening To Phone Calls?
This is a side hustle that could earn you some pretty good money pretty quickly.
The only downside is that, in most cases, it may not pay quite as much as you may think.
Let's talk about it.
First, What Is The Point?
Why would a company pay you to listen to phone calls?
That's actually an easy question to answer!
Most companies care about how their customers are treated… because if they treat their customers badly, they probably won't come back, right?
Yes, even corporate giants, at the core of their policy, still desire to treat customers well and improve customer experiences.
But larger companies often also want to save money, so they hire third-party services to listen to their recorded phone calls for them. And one of the most popular third-party companies who do this is called Humanatic.com.
Humanatic reviews client calls, provides analytical reports, and supplies the company who hired them with valuable data that helps to improve customer service and sales. They do this for a number of different companies, and boast a huge team of call reviewers who work off-site to make it all possible.
It is actually a pretty simple idea. The recorded calls go to Humanatic, who hires people like you to listen to them. You press a single button after the call, and then go on to the next one.
It cannot get much simpler than that. Plus, they let you cash out after making only $10, which is pretty awesome.
So let's talk about the website for a moment.
More Information About Humanatic.com
Humanatic.com hires people from all walks of life to review calls for their clients. They give their call listeners the opportunity to set their own hours, and give them the opportunity to listen to as many calls as they want at pretty much any time. Then, they pay out in PayPal… and that's the gig.
Like I said earlier, it is super simple.
Humanatic.com doesn't require you to listen to any live phone calls, and does not require you to call anyone or receive any calls. They also do not require you to transcribe conversations or anything like that.
When you first start, you gain access to two different categories of calls. These are said to be the 'easiest' categories. But as you advance and get better at the job, you will also gain access to new categories, which will give you the opportunity to earn more and advance.
Applying for the website is easy. All you need is a valid and verified PayPal account. It doesn't cost anything to use the website, and the site usually has plenty of calls to review.
They will let you log on and review calls at pretty much any time of day, but they also say that more calls are usually available between the hours of 7 am and 7 pm.
You will need to have simple English skills to use the site, though. You also need to provide an employment history, as they cannot afford to have any 'conflicts of interest' taking place while reviewing phone calls.
How Much Can You Earn With Humanatic.com?
Humanatic.com will pay you differently based on what categories you happen to be working in. Here is a screen shot of the earnings information page in their FAQ, just to give you a better idea of what they are offering.

Their payouts range from $1 an hour to $4.50 an hour, based on what category you are working in, your skill, and your accuracy.
Now, the first thing to notice is that this does not seem like a lot of money… and if you thought that when you first read this, you should know that you are not the only one who feels this way. Personally, I felt like this was a pretty low number as well. You could make far more than this delivering pizza or working at the local grocery store.
But… there is also something to be said for freedom and the ability to make your own schedule here. Humanatic's main selling point is that they will let you make your own schedule and, basically, work at any point in time, for as long as you want (as long as you have calls available to review, which is not necessarily a given all-the-time).
Since Humanatic.com doesn't require you to listen-in real-time on live calls, you have the option to review back-logged calls whenever they are available, and you can earn as much as you want that way.
Obviously, this is a bit limited, seeing as how you can only make so much an hour… but the flexibility could be worth it to some people.
I am not sure how easy or difficult this job is, as I have not technically tried it. I am not sure if you could also do other things while reviewing calls.
If you could review calls while cleaning your house, watching a show, or cooking in the kitchen, I could see this as a much more viable side hustle. It is not necessarily advertised like this, but that also doesn't mean that it isn't possible.
It may all depend on your ability to pay attention.
Plus, I am sure that there is a certain 'entertainment' aspect to this hustle as well. As someone who has spent some time in a call-center, I can personally vouch for the fact that phone calls are sometimes humorous.
Then again, the majority of them are likely quite boring and mundane… and some of them can be quite long.
So in the end, this all bears asking a final question. Is it worth the money? Is using Humanatic really worth the $1 to $4.50 per hour rate that they pay?
There are a lot of very popular apps that pay out less… but should we all be striving to earn more money and getting more compensation for our time?
It kind of depends on your individual situation and point of view… though it should also be noted that there are worse ways to spend your time. A lot of people use sketchy apps to try to earn money by answering survey questions, and this honestly seems like it would probably be more legitimate than that.
But are there better ways to earn extra money than through Humanatic? I believe there are. You could almost just go work nights at a call center and make it a lot more worth it. I am not even sure the flexible hours would be worth it in the end. $1 an hour is not very much money.
My Personal Feelings About Making Money Listening To Phone Calls
There are worse things to do for money… but not many.
I personally would not invest time into this side hustle. Sure, there are worse ways to earn less than $5 an hour. And of course, for some people, this may not be a bad way to earn a bit of extra cash. But at the same time, it almost just begs the question…
Why not get a second (or even third) job if you need money? At least at those gigs, you will make minimum wage.
If you feel the same, then you might want to check out these non-phone work from home jobs.
I hate to be a downer, but this website just didn't impress me very much. The site itself looked good, and I do appreciate how open they were about how much money you could make. But I also personally know of a lot of side hustle ideas that could probably generate better cash.
I like side hustles. And in a way, I feel like some of the best side hustle ideas are those that are offered online. The internet has given us some truly inventive ways to earn extra cash, and I feel like there are a lot of good options out there.
But it is also important to be careful that you don't waste your time. At the end of the day, the goal is to get ahead with your money… and for many people, the first resource that they have to offer in exchange for money is their time.
And websites like this, that offer barely more than $1 an hour for work (even if the work is flexible), just don't bring a lot to the table.
So, try it out if you want. For some people, in the perfect situation, this could actually be really cool. I just didn't feel like it was for me, and I have a feeling that most people could probably find better ways to supplement their income and get ahead.
Our Final Opinion Of Humanatic.com
Should you try listening to phone calls to make some extra money?
There are a lot of ways to make money online. Some are good, some not, but ALL of them are still just trading hours for dollars.
Starting your own affiliate website really is the best way to build passive income and "make money while you sleep". Affiliate websites earn income in every timezone, and can be instantly accessed by billions of smartphones across the globe!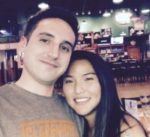 Nathaniell
What's up ladies and dudes! Great to finally meet you, and I hope you enjoyed this post. My name is Nathaniell and I'm the owner of One More Cup of Coffee. I started my first online business in 2010 promoting computer software and now I help newbies start their own businesses. Sign up for my #1 recommended training course and learn how to start your business for FREE!