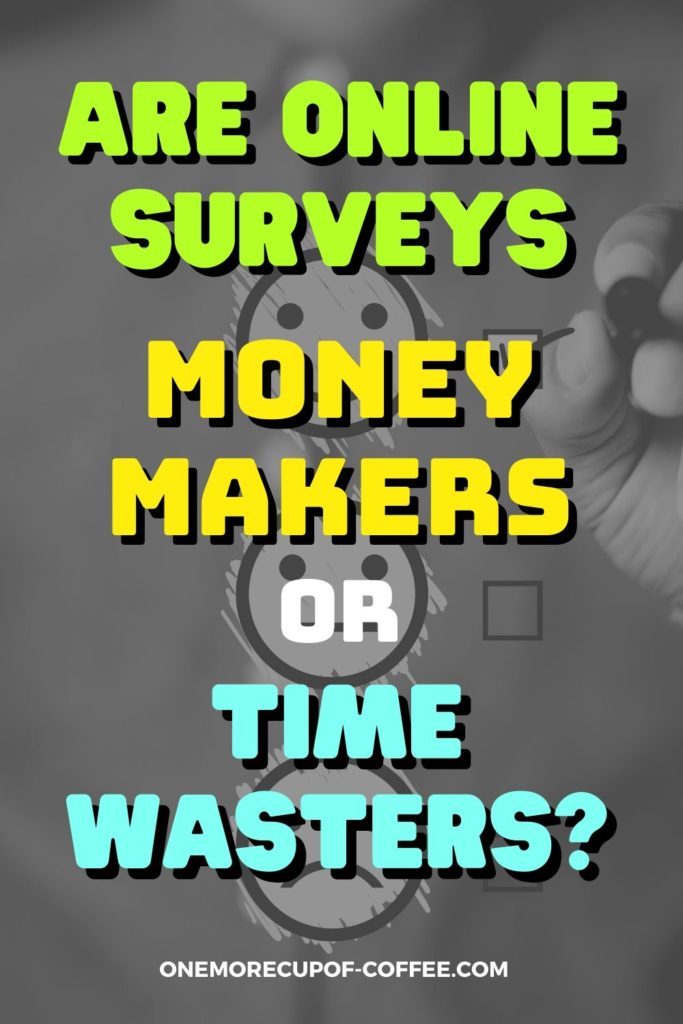 Who doesn't love the idea of making money taking surveys? In fact, there are thousands of websites dedicated exclusively to reviewing survey websites because there are so many of them, and so many people looking to do them.
Honestly, doing surveys sounds boring as shit to me. Some of the more modern survey apps do payout, but you still have to look at what you're doing for work, and if you would enjoy it.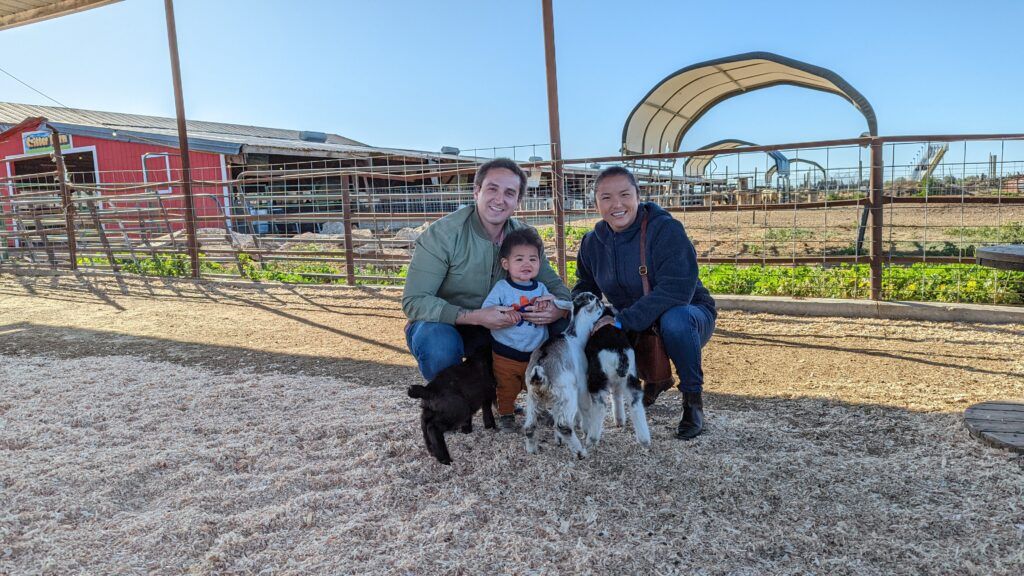 Are You Ready To Work Your Ass Off to Earn Your Lifestyle?
Are you tired of the daily grind? With a laptop and an internet connection I built a small website to generate income, and my life completely changed. Let me show you exactly how I've been doing it for more than 13 years.
So you're telling me, you're in a tough situation and need some extra cash, so you think of the most boring way to earn money in your spare time? Filling out forms? That sounds like a nightmare.
Regardless of my opinion, this is one of the most popular methods of trying to make money online. I've covered quite a few different specific companies, and the results are pretty much all the same. Spoiler alert: most of these survey sites don't work, and the ones that do, don't pay much at all.
If you aren't getting scammed into handing over tons of private information, then the best-case scenario is that earn about a few dollars per hour. Maybe if you dedicate a couple of hours a day you can get a few hundred dollars a month. Optimists will say, "Hey, that's money in your pocket!". But at what cost?
You could be spending that same amount of time getting better at your job or training for a new one. Making money with online surveys is not scalable. The skills you learn are not transferable. In the end, you're going to get burned out. I've never heard of anyone doing surveys for more than a year, so what's the point?
My goal with making money online is always to create a better future for myself. The money you make and the time you spend with online surveys is ultimately wasted is the money isn't good enough to do anything significant with it, and the time you spend doesn't lead you to any new opportunities.
What Do You Actually Do In A Survey Site?
There are a large number of different online "survey sites" out there. It honestly feels like many of these sites have been developed just to take advantage of a large amount of interest in taking surveys because many of the tasks you have to do are not actually surveys. Sometimes you watch clips, sometimes you get paid just to click ads.
Actual Surveys
What a novel idea. you actually take surveys on a survey site. This sounds super easy, hence the appeal, but they are not as easy as you think Most people think of it as taking a test.
"Do you like Apples?" Y/N
"What do you think of the new Android phone?"
Sometimes, the questions are as simple as ticking a bubble. Most of the time, not.

Answering surveys can be fun at first, but it gets tedious fast. There isn't really any way to speed through the process, and if you try, the site may well flag your account, which can mean that you get nothing. It's pretty obvious that the majority of people don't care about answering accurately, so the programs that actually pay have systems in place to weed out the folks gaming the system.
Plus, the number of paying surveys is limited. They'll entice you with headlines like, "Make Up To $15 Per Survey". What they don't tell you is that you only get one of those per month.
The second major issue is eligibility. You have to be eligible for a survey to be able to do it, and the criteria vary depending on the survey. Often you have to do a mini-survey just to find out whether you are eligible for a given survey, which can be time-consuming.
If you don't qualify, that's time wasted. This approach further cuts down just how much you can earn doing surveys. Doubling the frustration is the fact that the best paying surveys are often highly specific, so few people qualify.
Watching Videos (This isn't as fun as it sounds)
Some survey sites (like SwagBucks) let you watch videos for money. Sometimes the videos are interesting, often they aren't. The amount you earn per video is also ridiculously low, so you would have to watch hundreds if not thousands to get anywhere. On top of that, it's not like there are just a thousand videos you can stream on your computer while you click away on a different tab or watch Friends on your iPad.
It's usually one or two videos, then you're done.
Shopping (A great way to spend more money that you earn)
Most survey sites will provide you with a significant amount of points (or money) for shopping at particular sites. For example, if you were going to sign up for a Netflix membership, you might choose to go through the link on a survey site to get bonus points – which can be worth the effort.

However, getting points from shopping are only a good thing if you were going to buy that thing anyway. If you weren't, you end up spending money to make money – and you will almost always be spending much more than you make.
This makes it an incredibly ineffective approach for earning money. One of the worst things is that it is so easy to get sucked into this and end up spending much more money than you ever intended to. Sometimes this is pitched as a free trial type of thing, but it's real easy to lose track of how many free trials you have going on, then suddenly you have a $15 hunting knife coming to your door because you forgot to close out that free trial that paid you $0.50.
Minigames (Again, not that fun)
There are a number of other ways that survey sites let you earn money, but the last one I'm going to touch on is minigames (see comments from Jozef on that page). Earning money by playing seems like a good idea but again, you aren't earning much money, and these opportunities are not available on a regular basis. You might get a couple of games a month that play less than a dollar.
With minigames, it is especially important to read the terms and conditions to work out how you are actually earning points and what you have to do. For example, some sites will pay based on score, while others will look at the time you spend playing or how many games you play. Each of these would require a different approach to getting your points and dollars.
Personally, I think that the minigames are a waste of time unless you find a game that you actually enjoy playing for its own sake. Even then you probably won't earn much money in the process.
Coins, Points, Bucks and More
Most survey sites have some form of currency system and sometimes they will have more than one. Examples of this are Fusion Cash, Cash Crate, Treasure Trooper, and Neobux. You earn money in whatever currency that site uses then convert that to money or use the points directly to buy things. This is actually a really clever approach because users tend to forget how much the points are worth.
In the example below, I can get 48 Swagbucks for just one 20-minute survey! Wow. That's almost fifty dollars! Nope. It costs $450 SB for a $5 amazon gift card.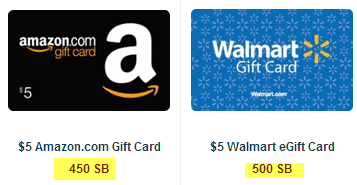 So, you would have to do roughly 10 surveys, each 20 minutes long to earn a $5 gift card. That's more than three hours to earn $5, which is a seriously bad rate of return. That's about $1.50 per hour.
Watch Out For Scammers!
There are a lot of scammers out there and they will try to mislead you. There are two types of scammers.
The first type is the actual people running the survey site. They will often charge you money for lists of surveys or survey sites. You may have to pay $19 or more for a curated list of surveys that supposedly pay better money. The idea is that you don't have to sift through all the junk, and you only get the good ones.
I've tried a couple of these products, and they never work. Total scam.
This same type of product will actually promote scams within their website. Panda Research is one such company, advertising a scam called "Easy Cash on Demand". You'll see these ads within the content and on the sidebar.
Another type of scammer to watch out for is survey review sites promoting surveys so they can make money. Survey sites pay good money for fresh meat. If you can get clicks and email addresses to the surveys, you can earn $1 or more per person, even if they don't pay money. This type of ad is called a CPA offer (Cost Per Action). The website owner gets paid when you submit an email address to the survey company.
Obviously the incentive here is that the website owner promotes the survey company even though it doesn't pay out. The site owner gets paid. The survey site gets your information. You get screwed.
There are definitely some ethical folks that only promote "quality" (in their opinion), survey sites. You'll have to make the decision whether to trust the reviewer or not.
, all of which make it almost impossible to actually earn anything.
Final Thoughts
At the end of the day, survey sites take a lot of time and they will never earn anything substantial in the way of money. If you're trying to actually earn REAL money, you need to focus on something that is more sustainable in the long-term. How about starting an online business?
You can learn how to do what I do here, for free. Build a website. Promote legit products. Make actual money online.
To be completely honest, doing online surveys will never earn more than minimum wage. In fact, most people rarely earn more than $1-$3 per hour, if they are lucky enough to get a payout.
If you want to legit make money online you need to invest time into building a website. Earn passive income through affiliate links & advertising revenue. Rather than spend an hour trying to answer boring questions, build a real web property that you can earn monthly income from.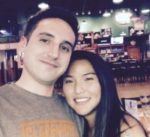 Nathaniell
What's up ladies and dudes! Great to finally meet you, and I hope you enjoyed this post. My name is Nathaniell and I'm the owner of One More Cup of Coffee. I started my first online business in 2010 promoting computer software and now I help newbies start their own businesses. Sign up for my #1 recommended training course and learn how to start your business for FREE!