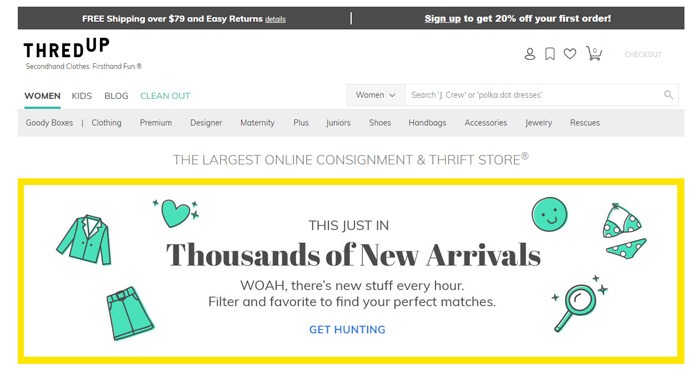 This is a website that claims to pay you for select styles and types of clothing (though they only accept children's and women's clothing at the moment). But can you really make money on ThredUp.com?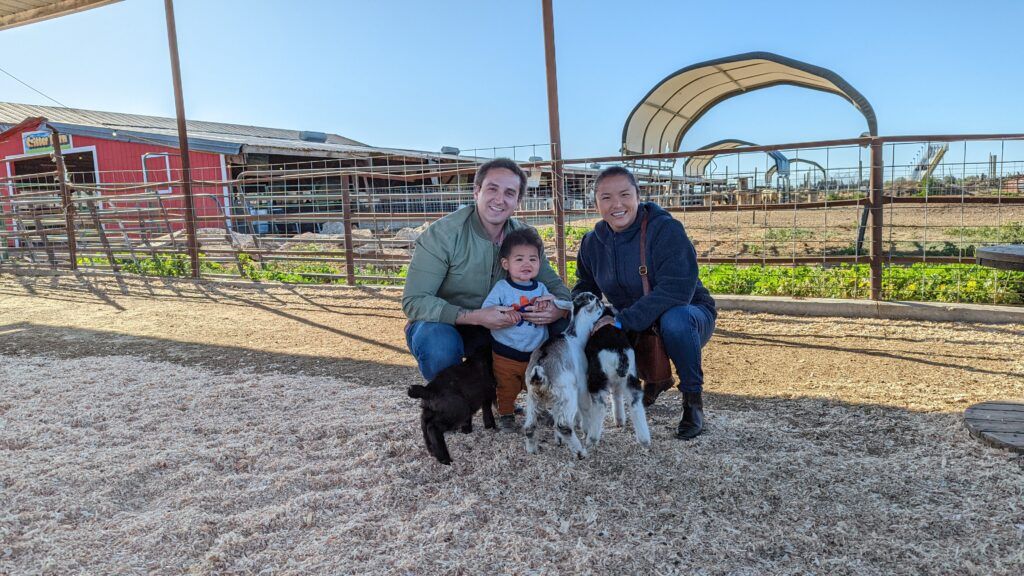 Are You Ready To Work Your Ass Off to Earn Your Lifestyle?
Are you tired of the daily grind? With a laptop and an internet connection I built a small website to generate income, and my life completely changed. Let me show you exactly how I've been doing it for more than 13 years.
There are a lot of people who say yes, but I wasn't quite sure—so I decided to take a closer look at it. This is actually a pretty well-known make-money-from-home type of website, and a lot of people have good things to say about it.
So let's see what it's all about.
Making Money on ThredUp.com
So, what is ThredUp.com? The site is basically an online thrift store where you can buy used (but stylish and high-quality) clothing for women and children… and to be honest, I was rather blown away by how fancy the site made buying second-hand clothing look!
Take a look at these pictures on the home page.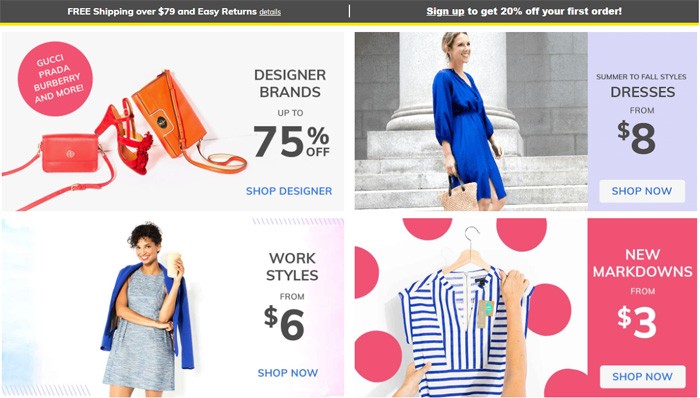 In fact, ThredUp.com says that they are 'the world's largest online secondhand shopping destination with thousands of like-new styles from your favorite brands at up to 90% off estimated retail value.'
I was very impressed with how 'fancy' they made all of this look. It seems that they also offer some really great deals on used clothing. But not long after reaching the site, I was greeted with a popup ad that wanted me to sign up for their mailing list, either with my social media or my email address.
Now, I tried really hard to just close this window and continue shopping—but it actually seemed like they were not going to let me get away with that.
This, in my opinion, was a gutsy move. They literally make it to where you have to either choose not to shop, or sign up for their mailing list.
So I signed up for it. I definitely wanted to see what this was all about… though I will be honest, I was going to hold them to a higher standard now that they practically made me sign up to continue shopping! (I am kind of joking about this. It is a gutsy move to force customers to make this choice—but it's not really that big of a deal to just give them an email.)
Anyway, let's take a closer look.
Taking A Closer Look At ThredUp.com
I clicked on one of the advertisements to go to their 'Designer' section, which is supposed to offer designer clothing at up to 75% off. I started shopping, and was instantly greeted with another popup offering to filter options by size, so that the person shopping could rule out options that don't come in their size.
Due to the nature of this site, they usually only have one of everything—so finding the right size could be quite a chore. You almost do need to filter everything by size to even see what they have that could fit you.
That is a big difference between a thrift-type-store and a regular store. A regular store will have the same article of clothing in most different sizes… while a thrift store will usually not have two of the same item.
But… this also allows them to have some pretty awesome prices, which is a huge plus!
All things considered, the website was really cool. It looked good, behaved well, and was designed with a very simple/modern feel. I almost got the feeling that I was browsing a department store website instead of on a thrift website.
The pictures of the clothing were even really well-done, featuring nice mannequins and everything. So yeah… two thumbs up for this!
As for prices, everything was pretty cheap. Plus, they offer a lot of different sales. They even have a section called "New Markdowns From $3." It doesn't really get any more affordable than that.
But at this point, I was starting to wonder exactly what to expect from the 'selling clothes to the site' point of view… so that's what I looked into next.
Can You Really Make Money Selling Clothes To ThredUp.com?
I found plenty of information related to this in the FAQ section of the site, which you can find by scrolling to the footer on the landing page. Here are some of the details that might be important to know before trying to send anything in…
They accept over 35,000 brands and labels
You can view a list of all of the brands they accept on the site
They also maintain a list of accepted styles, though keep in mind that, as of right now, they only accept women's and children's clothing
They do not accept items like toys, books, sports gear, or kid's clothing without a brand
They really only accept high-quality items that meet their strict quality standards
They have a payout estimator that you can use to try to estimate how much you could get paid for the clothing you send in
They have pretty extensive guidelines for what types of clothing to send in, and for how to know that it is in good enough shape that it could earn you some cash
They also maintain a pretty sizable list detailing what NOT to send. For example, clothing with missing or broken parts, clothing with missing sizing information, brands they do not accept, fake brand-name clothing, etc.
Since this company has very stringent quality standards, they usually accept less than 40% of what people send-in to them. So it would be very advisable to take a close look at their standards before you send in any clothing, just to avoid the trouble of not having it accepted.
As far as the actual process of sending in clothing, here is how it goes.
You can sign up on the website, and they will send you a bag
You fill the bag with high quality items that meet their criteria
You leave the bag for the mail or drop it off at a FedEx office or USPS location
Once the bag is processed, you will earn cash or credit for the things they accept
They say to ask yourself the following questions about any item you send in before sending it in.
Would you give this to a best friend?
Is it clean and freshly washed?
Is it from a name brand?
Is it on trend and less than 5 years old?
Is it free of tears, rips, and/or stains?
Is it in excellent condition?
If it meets these requirements, there is a good chance that they will pay you for it.
What About Payouts?
ThredUp.com gives a lot of details about payouts on their website. Here are some of them.
When they accept an item, they will either pay for it up-front or agree to sell it on consignment
Items that tend to sell quickly are paid for up-front. Items that may take longer to sell, and luxury designer brand items, may be sold on consignment
You can actually price your consignment items at whatever rate you would like
When you get paid, you have a few different options for payouts. You can get: ThredUp Shopping Credit, a Visa Prepaid Card, or Cash through PayPal.
I also found out that this company literally employs 500 people, who process bags of clothing 6 days a week—which is crazy! That is a lot of people! They also claim to literally add clothing to their store every hour, which is pretty amazing.
At this current moment in time, they were actually not sending out kits/bags to sell clothes with, because of the sheer overwhelming number that they are already trying to process.
You can still donate clothing to them… but if you want to order a kit, you are going to have to wait until their lines clear up a little bit.
But yeah… all things considered, this was a pretty cool site.
My Personal Feelings About Making Money On ThredUp.com
There are a lot of website out there that will give you the opportunity to sell your old stuff online, but this site actually does a few things differently.
For one, they help you to at least kind of try to calculate how much you may get before sending your stuff in, and they also pay you pretty much right away for what they accept—unless what you send it ends up needing to be sold on consignment.
This site isn't necessarily going to make you rich. And they don't accept a lot of things—so what ends up being left is probably going to have to be sold a different way.
But for what it is, I really feel like the right people could make some pretty decent money with this site.
If you have the right types of clothes laying around and you feel like you may want to send them off to see what you can get for them, then yes… I would absolutely recommend giving this site a try.
Our Final Opinion About ThredUp.com
Should you send in your old clothes and try to make some extra money with them?
There are a lot of ways to make money online. Some are good, some not, but ALL of them are still just trading hours for dollars.
Starting your own affiliate website really is the best way to build passive income and "make money while you sleep". Affiliate websites earn income in every timezone, and can be instantly accessed by billions of smartphones across the globe!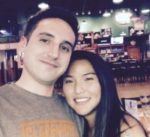 Nathaniell
What's up ladies and dudes! Great to finally meet you, and I hope you enjoyed this post. My name is Nathaniell and I'm the owner of One More Cup of Coffee. I started my first online business in 2010 promoting computer software and now I help newbies start their own businesses. Sign up for my #1 recommended training course and learn how to start your business for FREE!