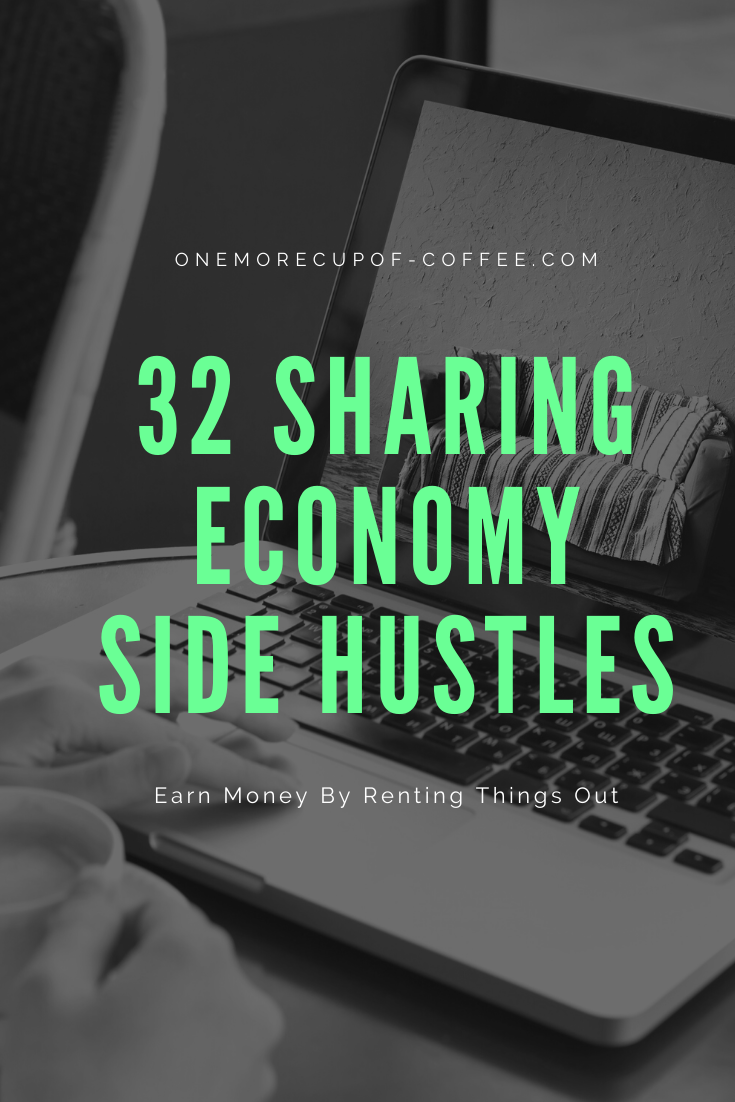 These days, earning money doesn't need to be in the confines of a regular job. There are countless other ways to make money – including what has become known as the gig economy. This term refers to a variety of ways to earn where you are not an employee.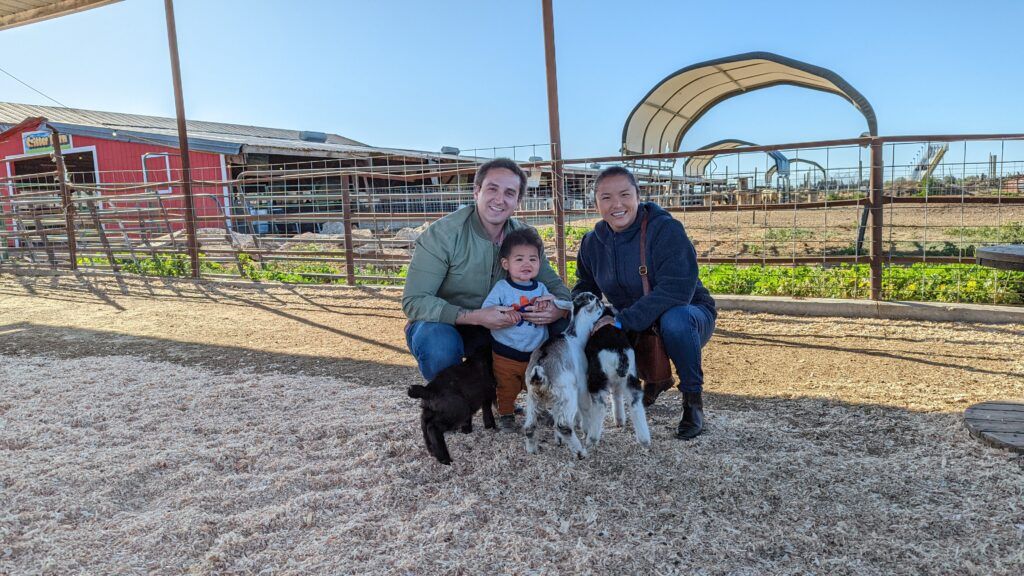 Are You Ready To Work Your Ass Off to Earn Your Lifestyle?
Are you tired of the daily grind? With a laptop and an internet connection I built a small website to generate income, and my life completely changed. Let me show you exactly how I've been doing it for more than 13 years.
Uber is one example, but there are countless other options out there too. Many gig economy jobs are also incredibly flexible. This gives you the chance to fit them around the rest of your life. It's even possible to turn some side hustles into a full-time source of income with the right planning and direction.
We previously published a comprehensive list of gig economy jobs, which included a variety of styles and ways to earn. With this list, we're taking a more focused approach and just considering sharing economy side hustles.
The sharing economy is one specific type of side hustle. The idea is simple. You're renting out items that you own for the chance to make money.
This can be a great way to earn, as you're leveraging assets that you already have. Plus, you're just renting them, so this is an inherently renewable way to make money. You'll be surprised at just how many different things you can rent out.
With this list, we're specifically focusing on sites and apps that allow you to rent things (or spaces) out for cash. You could also rent just about anything by advertising locally, but services give you access to a wide audience and plenty of support.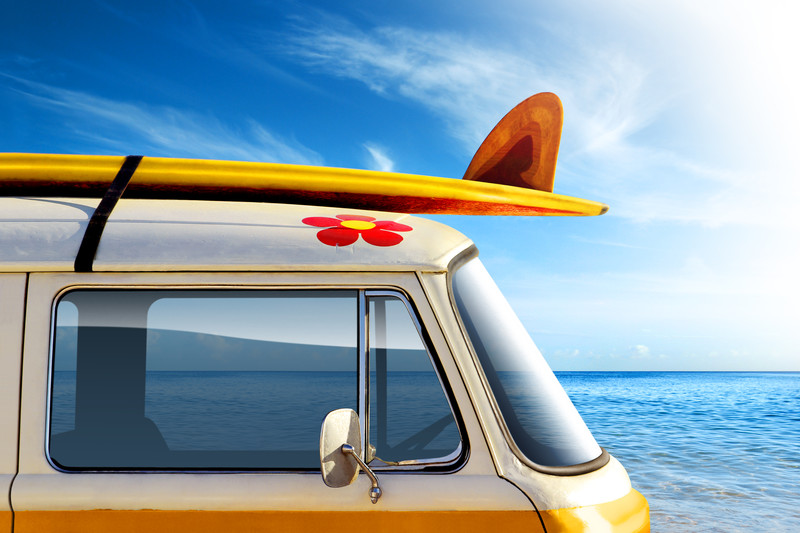 Sharing Economy Side Hustles by Category
Clothing
You can also sell your clothes with apps
1. Style Lend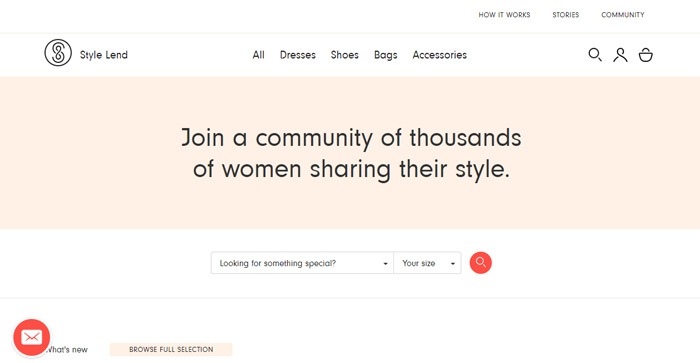 Style Lend allows people to rent out dresses, shoes, bags and accessories. The emphasis is on high-end products, so it's not unusual to see a dress rent out for more than $50. Some of the brands focused on include Prada, Chanel and Zimmermann, which should give you an idea of what to expect.
This approach leads to more income potential from renting out your clothing than similar services. Of course, there's more risk too – and the service will only be useful if you have designer items that Style Lend wants.
As a renter, you earn 80% of the amount that the site receives and you can be paid through PayPal or Venmo. You're in control of the pricing, but Style Lend recommends around 10% of the sale value for the item, unless it is new.
Lenders are responsible for dry cleaning the clothing and making sure they're all ready to be rented again, but Style Lend pays the lender a $6.50 dry cleaning fee to help with this.
They take care of their lenders pretty well really. The main limitation is the selection of items to rent. The service just focuses on women's items and there aren't any jackets, shirts or pants to be seen.
2. TheVolte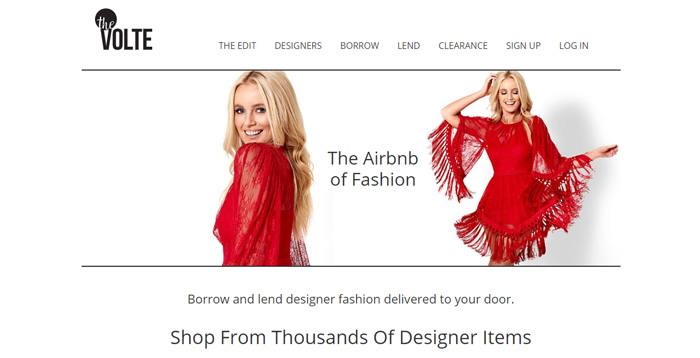 TheVolte is an Australia-based alternative to Style Lend. It is promoted as a 'designer dress hire' service, but the company actually rents out many types of clothing, including shirts, jackets, playsuits and much more.
The service focuses on designer items only. There is a drop down menu of accepted designers as part of the rental process, although lenders can also contact TheVolte directly if the designer that they're looking for isn't on the list.
Lenders get charged a fee that's 16.5% of the hire price. All listed pieces need to have a recommended retail price of at least $100, be in excellent condition and not be considered casual wear.
The service strongly supports the lender. As long as your listing is accurate and you take appropriate care of the item, customers cannot seek refunds for issues like the dress not fitting correctly.
3. Rent My Wardrobe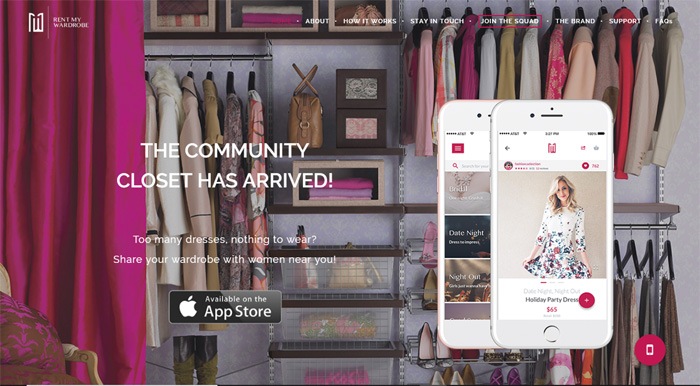 Rent My Wardrobe focuses on an app (iOS only), rather than providing a website.
The app also has a much stronger local focus than other clothing rental services. It recommends that users meet to exchange the clothing, rather than relying on postage. This is possible because Rent My Wardrobe only services Dallas, Texas.
Rent My Wardrobe includes apparel insurance as part of their service. They also add on a fee for dry cleaning, so that cost doesn't come out of your pocket.
While lenders can set their own rental prices, Rent My Wardrobe offers a guideline of 30% of the retail value of the item. Rent My Wardrobe's cut is 18% of whatever rental price you set.

Homes and Rooms
4. Airbnb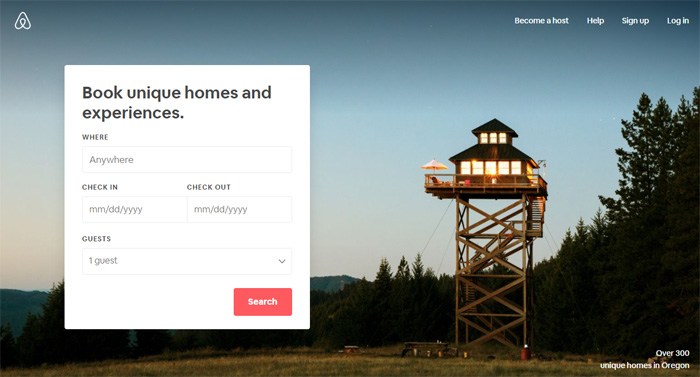 Airbnb.com remains the most popular way to rent out your home or just a room. Many people will already know what the service is, even if they have never heard of other share economy approaches.
In case you haven't heard about Airbnb, the basic idea is that you're listing places to stay on the Airbnb website. People pay much less than they would when staying at a hotel, while they also have a more interesting experience. You make some money from the process, so it's a win-win.
The site doesn't cost anything to use if you plan to rent out your space. You simply pay a percentage when you get a successful booking. There is some flexibility in the side hustle too, as you're able to take rooms off the site when you want them for your own uses.
The earning potential heavily depends on the type of rental that you're offering. Averages on the site suggest that you're looking at between $55 and $75 a night for a basic extra room.
Airbnb does provide insurance, so the risk is surprisingly low.
However, you are responsible for making sure the room is prepped for each new visitor. While this process is easy enough, some Airbnb users report that the workload gets high when there is only a small gap between one visitor and the next.
5. VRBO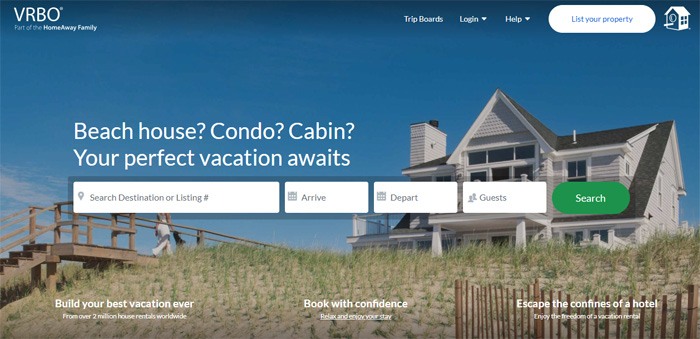 VRBO.com is probably the largest competitor to Airbnb. It works in roughly the same way, except that VRBO seems to only allow you to rent out your entire home, rather than a single room. VRBO also has a stronger focus on the idea of luxury vacations.
Once again, you pay if someone books your rental and not just for listing. VRBO does also offer a subscription for $499 a year. This provides a lower rate on fees.
The subscription could be worth it if you planned to rent your property for most of the year. Still, you'd want to be certain that there was enough demand for your rental first. Otherwise, the subscription could end up costing you more money.
All-in-all, VRBO seems best suited for people with unused properties that they are interested in earning money from. If nothing else, the site is an interesting alternative to having tenants regularly.
6. HomeAway

HomeAway is part of the same family of sites as VRBO. To be honest, it would be easy to assume that the sites were identical from a single glance. They even use the same images and site design.
The biggest difference seems to be that HomeAway focuses more on locations outside of the United States, while VRBO focuses on American sites. Of course, you can probably advertise your property on both and I'm sure that many people do.
7. OneFineStay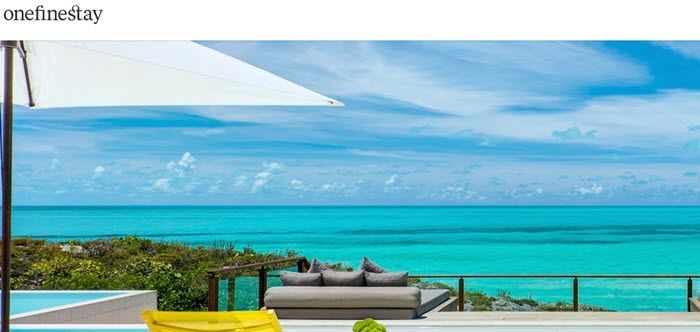 While OneFineStay follows a similar theme to the previous services, it does have a much heavier focus on service and luxury. It is one of the few home rental options where staff members inspect properties and play a role in the marketing processes.
This makes it more difficult to list a property with OneFineStay than with any of the other companies. OneFineStay is also available in fewer locations and may take a larger percentage of the amount that the customer pays.
Still, the company has distinct advantages too. Staff members are actively involved in customer care, which means much less effort for you.
The focus on luxury should also mean that the rental fees a higher. As a result, you're likely to earn more per rental, even if OneFineStay does take a significant cut.
8. Trip Advisor

Trip Advisor has expanded its reach to focus on vacation rentals. The service is connected to multiple individual sites, including Flipkey, HouseTrip, Niumba and HolidayLettings.
This combination of sites means that Trip Advisor is able to access a wide range of potential guests. Plus, the brand itself is already well-known.
It's free to set up a listing and Trip Advisor takes a 3% cut of the amount that guests pay. You're not limited to renting out a full house either. Trip Advisor mentions that you can rent private rooms and even houseboats, if you are so inclined.
9. Booking.com

Booking.com is another large site that now allows you to list your property. Like most other sharing websites, you don't need to register exclusively with them. Booking.com has even designed its calendar so that using multiple services is easy.
Bookings are automatically confirmed with this service. The approach means that you don't need to manually verify each guest, but you don't seem to have the power to refuse guests either.
The service has fewer protections than other property rental options. For example, while you can request a deposit from guests, Booking.com has no automatic processes for bookings.
Booking.com does take a commission on the bookings made through their site, but they're tight-lipped about what this is. You don't find out the rate until you start the signup process. The commission rate may vary depending on your country.
While the service does have limitations, Booking.com is appealing simply because it has such a wide reach. This means that your property gets exposed to many potential renters, which may increase your chance to earn.
10. Homestay

Homestay focuses entirely on renting out rooms, rather than whole properties. In fact, the interaction between the host and renter can often be a key part of the experience (as is the case with the traditional homestay model).
As a renter, you get to decide the level of service that you provide, including whether you cook for guests and whether they eat with you. Homestay recommends that you offer a 'complimentary light breakfast', although you don't need to serve it to your guests.
You are able to specify many aspects of the arrangement, such as guest rules and the facilities that you have available. This gives you plenty of control.
The marketing from Homestay suggests that you're likely to get different types of visitors than with other services. You may find that you receive more students and traveling professionals, rather than holiday makers. Some people may also be interested in staying for weeks or even months.
If you take the standard option for payment, then Homestay charges guests a 15% booking fee (up to a maximum of $199), which is their cut. The guest then pays you directly via whatever means you decide upon.
There is also an option to charge a deposit of 25% through Homestay. You receive the payment roughly two days after the date of your guest's arrival.
11. Bedycasa

Bedycasa is a French company that follows a similar idea to Homestay. As such, guests can expect some interaction with their host, while guests are renting rooms rather than entire houses.
The company offers accommodation in many places across the world. The United States is included in their list, which should give American hosts the chance to advertise rooms as well.
Bedycasa also offers a Bed & Learn program that offers special prices to students. The lower prices probably come from the hosts charging lower fees, but Bedycasa doesn't provide many details about how this side of the service works.
With Bedycasa, you get the chance to set your own fees and Bedycasa charges 7% commission, which isn't too bad at all. They even have a feature during the listing process that tells you what your cut will end up being.

Other Spaces
12. Gamping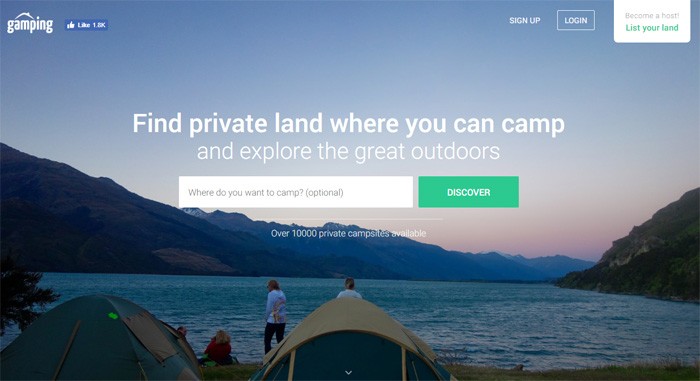 Gamping gets its name from the words garden and camping, which sums up the service pretty well. Basically, you can rent out land for campers to use. It's a fantastic idea, especially for people with large properties or anyone living in a desirable location.
There aren't many limits to the type of area that you can rent out. It simply needs to be something that you legally own that campers are likely to be interested in. Motorhomes are an option too.
As someone listing their land, you only pay if someone rents your location (don't worry, you get the choice whether to accept or reject each individual). Gamping takes a 7% fee from you and a 15% fee from your guest.
13. CampSpace

Like Gamping, CampSpace allows you to rent out spots for camping. The service was originally developed in Leiden, The Netherlands, but is now used in many places globally.
CampSpace offers the chance to have your camping space photographed and reviewed by Scouts. This unusual service is useful, although it does mean that you need to allow the Scouts to stay for free.
There is also a combination approach called the CampSpace Host Plan. This plan allows you to rent a tent (with or without bedding). You're then able to offer the tent to renters and charge more for your rental.
CampSpace is unusual as it does not charge fees for a successful listing. You only pay fees if you are renting tents. If your listing doesn't involve renting anything from CampSpace, then only the renter pays any fees.
14. Splacer

Splacer focuses on interesting and unique spaces, for whatever purpose people need. Their site includes examples like dinner parties, networking events, film shoots and birthday parties.
It is even possible for users to search venues based on the activity that they're interested in. The whole idea is pretty exciting.
The way that you market your space would play a key role in how successful you were at getting renters. Good photography and well-written descriptions would both be very important.
Listing a space on Splacer is free. You only pay if a rental is successful. When that happens, Splacer takes 15% of the amount that you earn.
15. Peerspace

Peerspace also allows you to rent out spaces for activities. Examples include dinners, weddings, baby showers and photoshoots. The company operates through a website and an associated app, making the whole process very easy for users.
Peerspace makes it easy to message with guests and make any arrangements that you need to. You can set the price for your rental. There are no fees to make a listing on Peerspace. If someone rents your space, then Peerspace takes a 15% commission and the rest is deposited into your account.
You're protected by insurance. This includes liability coverage that goes up to $1 million. All rentals are insured automatically, as long as you meet the relevant terms and conditions.
16. Liquid Space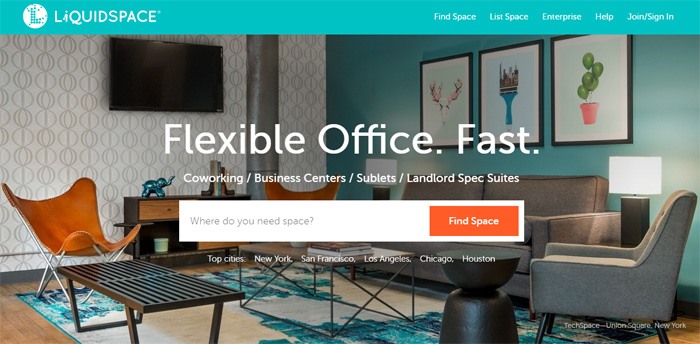 Liquid Space follows a different concept than Splacer, as you are renting out areas specifically as office spaces. The listings on Liquid Space follow the traditional ideas of office space closely, so you can't just list a garage and claim that it acts as office space.
Once again, you don't pay anything to initially list your space. The fee for rentals depends on the rental duration.
For monthly bookings, Liquid Space takes 10% commission. For daily or hourly rentals, Liquid Space charges 50% for the first time a person books with you. If that same person re-books, the fee is dropped to 25% the next time and then 10% after that.
Finally, Liquid Space has a set fee of 10% for new people that you bring onto the platform yourself. This would override the 50% or 25% fee for daily/hourly rentals.
17. Appear Here

This service focuses on retail spaces, rather than ones for personal use. Many of the listings are for storefronts, both small and large, but there are other types of spaces available too. Appear Here lists market pitches, catwalks and gardens as examples
Rentals through this platform tend to be by the week, the month or the season. You won't typically see hourly or daily rentals here. Interestingly, Appear Here itself does the photography for your space, to ensure that it is seen in the best possible light.
The commercial focus and the hands-on nature of Appear Here suggests that the company may be selective about what gets listed on their platform. If you do get your space listed, then Appear Here takes 15% of the rental total as a commission. The remainder is deposited into your bank account on a weekly basis.
18. Thisopenspace

Thisopenspace supports many types of spaces and just as many different types of uses. The service focuses on the United States and Canada, offering thousands of different spaces for people to use.
Bookings can be made on an hourly, daily or weekly basis. Thisopenspace also offers up to $2 million in liability insurance for every booking and has a support team to help everything run smoothly.
Renters pay the entire fee when they make a booking and you can even ask for a security deposit to protect your space further. Thisopenspace takes a fee of 10% to 15% when you earn through their service, but charges nothing else.

Vehicles
Related: Can you make money with ride sharing?
19. Getaround

Getaround is a car rental app that supports most types of cars. The service is a little unusual in that it uses app-based technology to lock and unlock cars.
This means that there is no need to meet up to exchange keys. Pretty cool, right?
Car rentals are fairly cheap through Getaround and the company will take some of that fee as a commission. Even so, you have the chance to earn from a vehicle that would have literally been doing nothing otherwise.
The amount will vary depending on the type of car too, so some people will earn more than others.
Getaround includes insurance as part of their service, so your vehicle is protected in the case of accidents. Just make sure that you check the fine print before you sign up. Your car will experience wear and tear regardless, so don't be surprised if you need to do maintenance from time-to-time.
20. Maven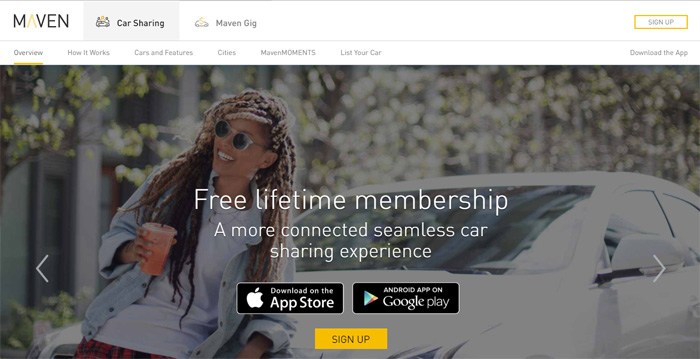 Maven is a more specialized approach to car rental. For one thing, Maven only caters for GM vehicles. It also offers hour-by-hour rentals, which is a nice idea and helps to fill a gap in the market.
Maven strongly relies on technology, providing the option of keyless unlocking via the app. Along with this are various perks, such as free wi-fi, insurance and OnStar.
As a car owner, you would be making 60% of the earnings from each trip. There's even the possibility of a $150 bonus after three months. The only cost to you is a $200 fee if you want the keyless access feature.
21. Turo

Here's another site that allows you to rent out your car. Turo is present throughout the United States (except New York) and they allow you to earn 65% to 90% of the price per trip.
The percentage is based on the type of vehicle protection. You earn less per trip to have your car better protected. This flexibility is nice, as it gives you the chance to decide whether to focus entirely on income or to hedge your bets a little.
While Turo doesn't have a remote unlock feature, there are various options for car delivery. These include bringing the car to different parts of town or to airports. Alternatively, the renter can pick up the vehicle themselves.
22. HyreCar

HyreCar is an interesting variation on the car rental theme. You're still renting your car out, but this time you're renting it to drivers for Uber and Lyft. Part of the signup process involves providing appropriate inspection documents for Uber and/or Lyft.
You need to meet with renters in person to hand over the keys, at which time you would also check the renter's license, along with the mileage and fuel levels of the car. HyreCar handles all of the payment processes.
HyreCar provides insurance too. This is generated 24 hours before each rental and you need to make sure everything is correct before handing the vehicle over.
There are some advantages to the way that HyreCar focuses on Uber and Lyft. This emphasis should mean that there should be a more consistent demand for vehicles. You may also end up with loyal renters.
Still, ridesharing can be rough on your vehicle, more so than other types of car renting. It's important to consider this before signing up for the service.
23. GetMyBoat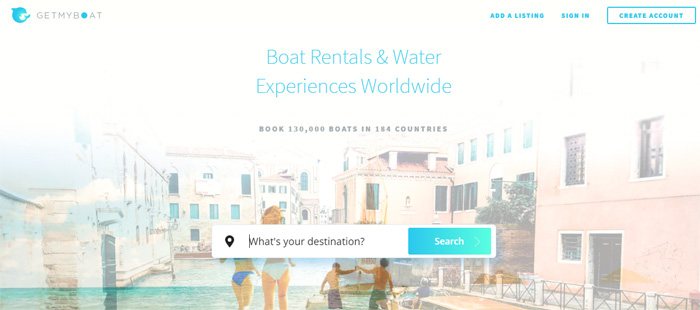 GetMyBoat claims to have the largest marketplace for boat rentals and yacht charters. With more than 130,000 listings, it's easy to see how they can make the claim. This is also an international service, which claims to be present in 184 countries.
The size of GetMyBoat isn't the only impressive thing. The service also happens to cater for every type of watercraft, rather than just boats. There are even listings for boat-based experiences, rather than just pure rentals.
The GetMyBoat site is professional, works well and is clearly popular.
It is free to use and fees come from successful rentals. Unusually, GetMyBoat charges users the entire rental fee upfront, rather than just a deposit. This increases your security as a boat owner.
The income potential with GetMyBoat is higher than with most other services on this list, as you're renting out a high-ticket item. It's not unusual to see listings of more than $1,000 on the site.
24. Sailo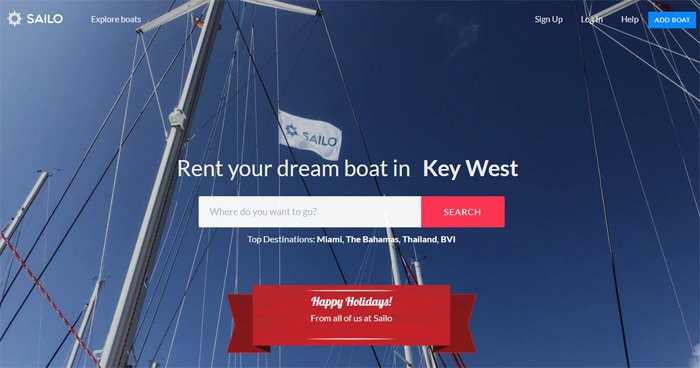 If you happen to have a boat, Sailo is a second site to consider. This one is not as popular as GetMyBoat and offers just 30,000 listings. Still, a lower number of boats doesn't stop this from being a viable side hustle.
Another key difference between the services is that Sailo focuses on larger boats. This makes it suitable for fewer people, but allows the site to specialize more. In fact, Sailo provides a USCG licensed captain to ensure that your boat is cared for throughout the process.
Sailo charges a 14% commission fee to boat owners. This fee is on the high side, but Sailo is going to lengths to protect boat owners, so the fee makes sense.
25. OpenAirplane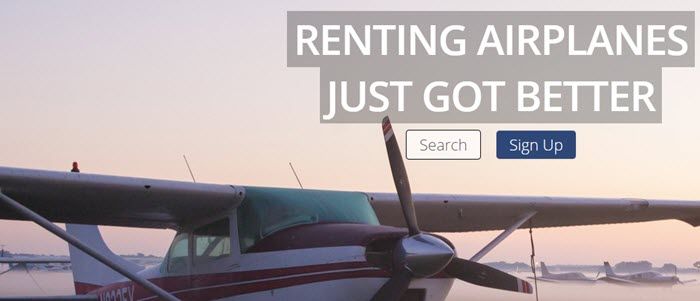 No surprises here – OpenAirplane is a share economy site for airplanes. It aims to make the whole process easy. OpenAirplane currently has 459 aircraft as part of its network, which isn't too bad when you consider how expensive airplanes are.
The service gives you full control over who flies your plane. You are able to see the credentials of any pilot who wants to rent before you approve them.
OpenAirplane has also worked to get around some of the common problems of airplane rental. This includes the use of reliable insurance that isn't too expensive and a standardized checkout process.
Listing your plane is free and OpenAirplane takes a 10% cut of whatever fee you charge. This means that you get 90% of the fee for your plane, which is pretty good.
26. Outdoorsy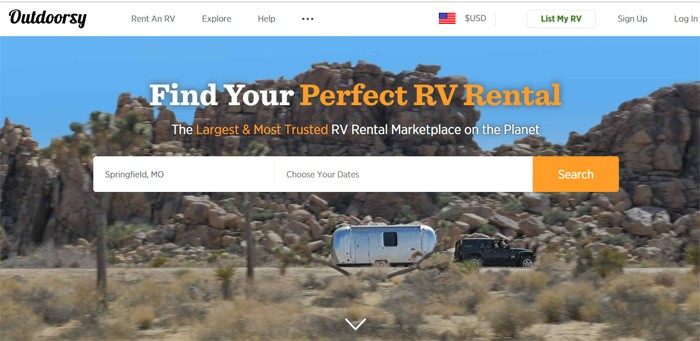 Outdoorsy focuses on RV rentals, along with related vehicles, like travel trailers, popup trailers and campervans. They offer $1 million insurance for vehicle owners, so you can be confident that your property will be well protected.
This is a particularly interesting share economy site, as the demand for recreational vehicles is high and many vehicle owners take advantage of the service. The competition isn't as bad as it might seem either, as the vehicles on offer are very different from each other.
Outdoorsy aims to make the experience positive for everyone. All renters are vetted through background checks and you have the ability to turn down any renters that you do not want. You set your rates as well.
Vehicle owners earn between 75% and 80% of the total fee for their vehicle. There can be add-on charges in some situations, but you should still earn most of the fee for your rental.
27. Camplify

Camplify also offers rentals of caravans, campervans, motorhomes and similar vehicles. The biggest difference is that Camplify is available in Australia and the UK only. It isn't active in America or elsewhere in the world.
The company estimates that you can earn from £280 to £2,100 per week, depending on what you're renting out and how successful you are. Camplify offers insurance too.
One interesting feature is the setup service. This allows the owner to drop off caravans or trailer tents and set them up for users. It's an appealing approach if you don't like the idea of someone else towing your item.
28. Spinlister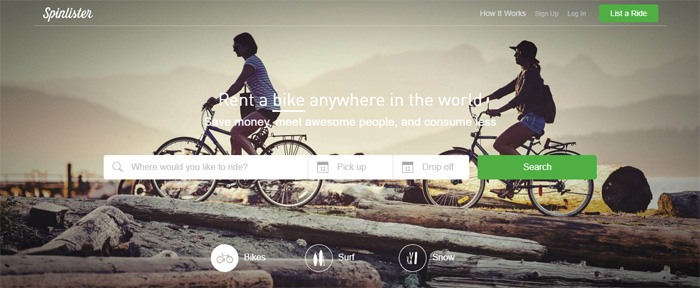 Spinlister is promoted as a sharing economy site for bikes, but it also includes snowboards, skis, stand-up paddleboards (SUP) and surfboards. The service provides up to $5,000 of damage and theft protection for bikes (in some countries), along with up to $2,000 for SUPs and surfboards and up to $1,000 for skis and snowboards.
You do not need to pay anything to list an item, but Spinlister will take 17.5% of the fee that you get for the rental. You get the chance to choose the price of your rental. You can even negotiate with customers if you want to.

Other Things To Rent
29. Fat Llama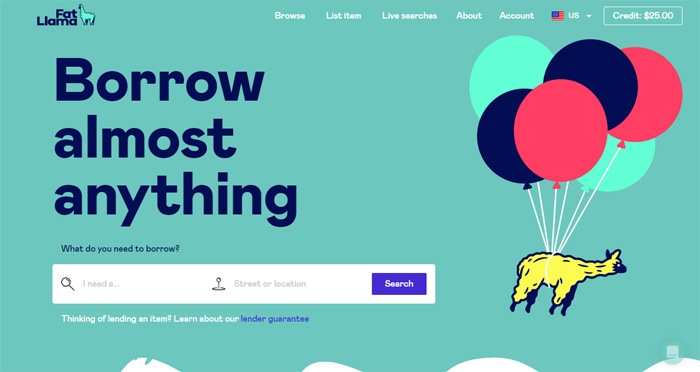 Fat Llama allows people to rent out almost anything. Their broad selection includes options like cameras, electronics, musical instruments and many other categories.
The service mostly focuses on in-person rentals, making this a location-specific way to rent out items. As such, your potential to earn from it will be influenced by the number of people in your local area and what they're likely to be looking for.
In particular, you might struggle to get many hits if you live in a small city, while people in metropolitan areas might have much better luck. It's even possible to have the rental items delivered in some of the larger cities.
Fat Llama charges lenders a 15% fee and another 15% to the people renting the items. The company guarantees items up to $30,000, so you don't need to stress about your things getting damaged.
30. Rentah

Rentah is another service that allows you to rent whatever you like. There is also an emphasis on location. Rentah even has interactive maps that help people find rentals that are close to them.
Once you accept a renter, you then set up a safe meeting place to exchange the item. Rentah allows for deposits, but they don't seem to have the same payment support that other services offer.
In fact, Rentah appears low-quality and underused compared to most other services on this list. Some of the items currently on there aren't even rentals at all.
31. SpotHero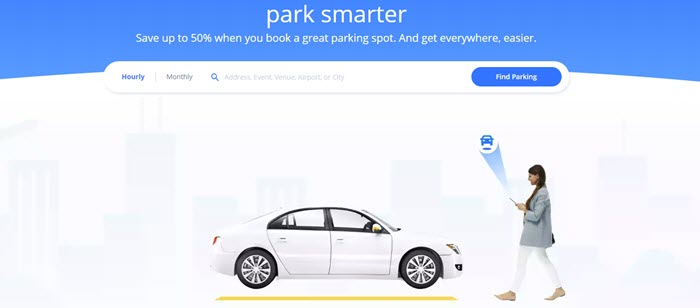 SpotHero is a service that helps people to find parking spots and rent parking spots. The idea is powerful, especially as SpotHero uses an app to make the whole process easy.
To provide this service, they allow you to earn by renting out a parking spot. Getting started just involves filling out a form and your spot is advertised through the SpotHero network. You get paid on a monthly basis, rather than per rental.
Various types of parking space can be advertised with the app, including garages, driveways and alleys. However, you do need to have rights to that parking spot.
The app did get poor reviews at one point, which could limit the number of renters. They seem to be doing better recently and some people do clearly use the app regularly. Of course, your potential for earning will be influenced by your location and how desirable the parking spot is.
32. JustPark

Here's a second service that allows you to rent out parking spaces. You get to choose the pricing for your space. JustPark recommends checking out similar listings in your local area to get an idea of a good price.
People can rent spaces on an hourly, daily or monthly basis. JustPark claims to have more than 3.5 million drivers who use the service. That should mean plenty of demand.
JustPark tends to get very good reviews and is a well-used service. The one limitation is that JustPark is only available in the UK.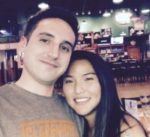 Nathaniell
What's up ladies and dudes! Great to finally meet you, and I hope you enjoyed this post. My name is Nathaniell and I'm the owner of One More Cup of Coffee. I started my first online business in 2010 promoting computer software and now I help newbies start their own businesses. Sign up for my #1 recommended training course and learn how to start your business for FREE!