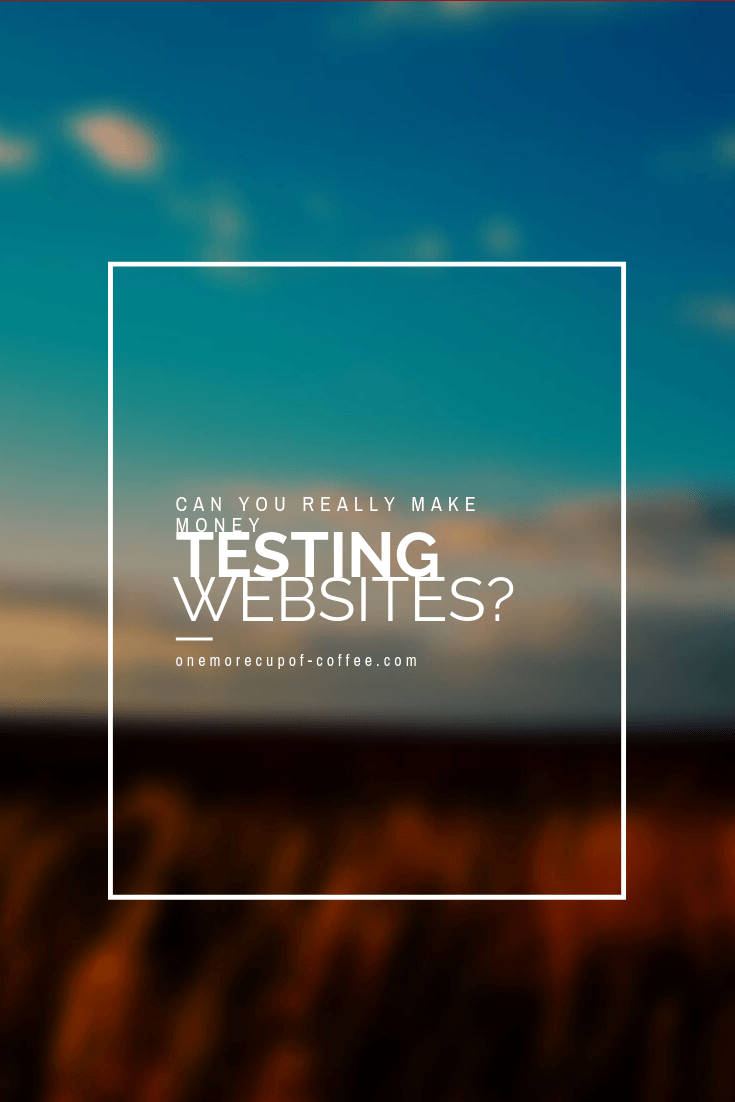 Building successful online businesses has become an incredibly popular trend, one that everyone wants to get involved with. But, it's hardly the only way to make money online. You can even take advantage of that popularity and make money testing websites instead.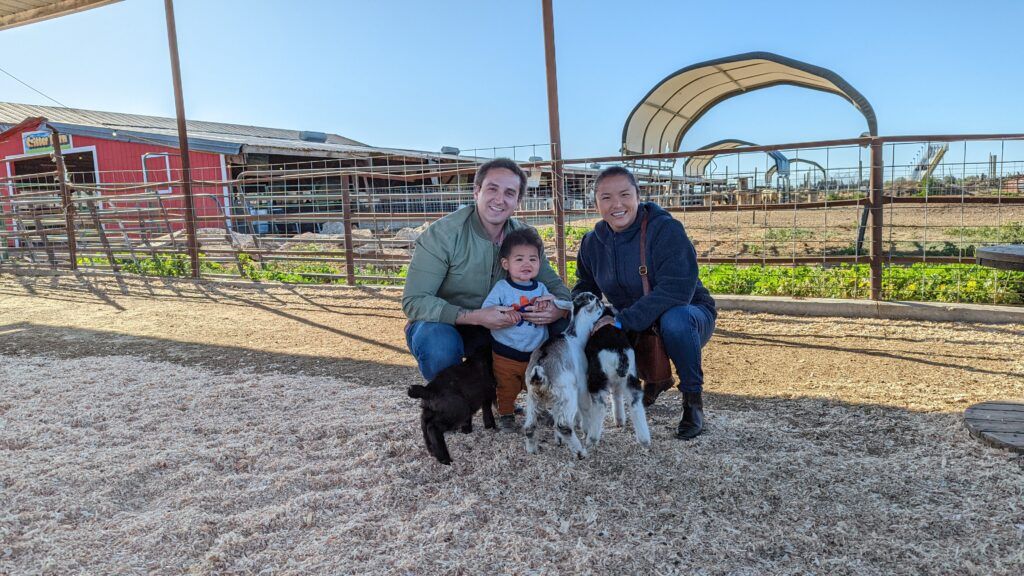 Are You Ready To Work Your Ass Off to Earn Your Lifestyle?
Are you tired of the daily grind? With a laptop and an internet connection I built a small website to generate income, and my life completely changed. Let me show you exactly how I've been doing it for more than 13 years.
After all, anyone with an online business wants to be sure that they're doing it right. And, what better way than to get feedback? This post takes a look at some of the options out there and precisely what they offer.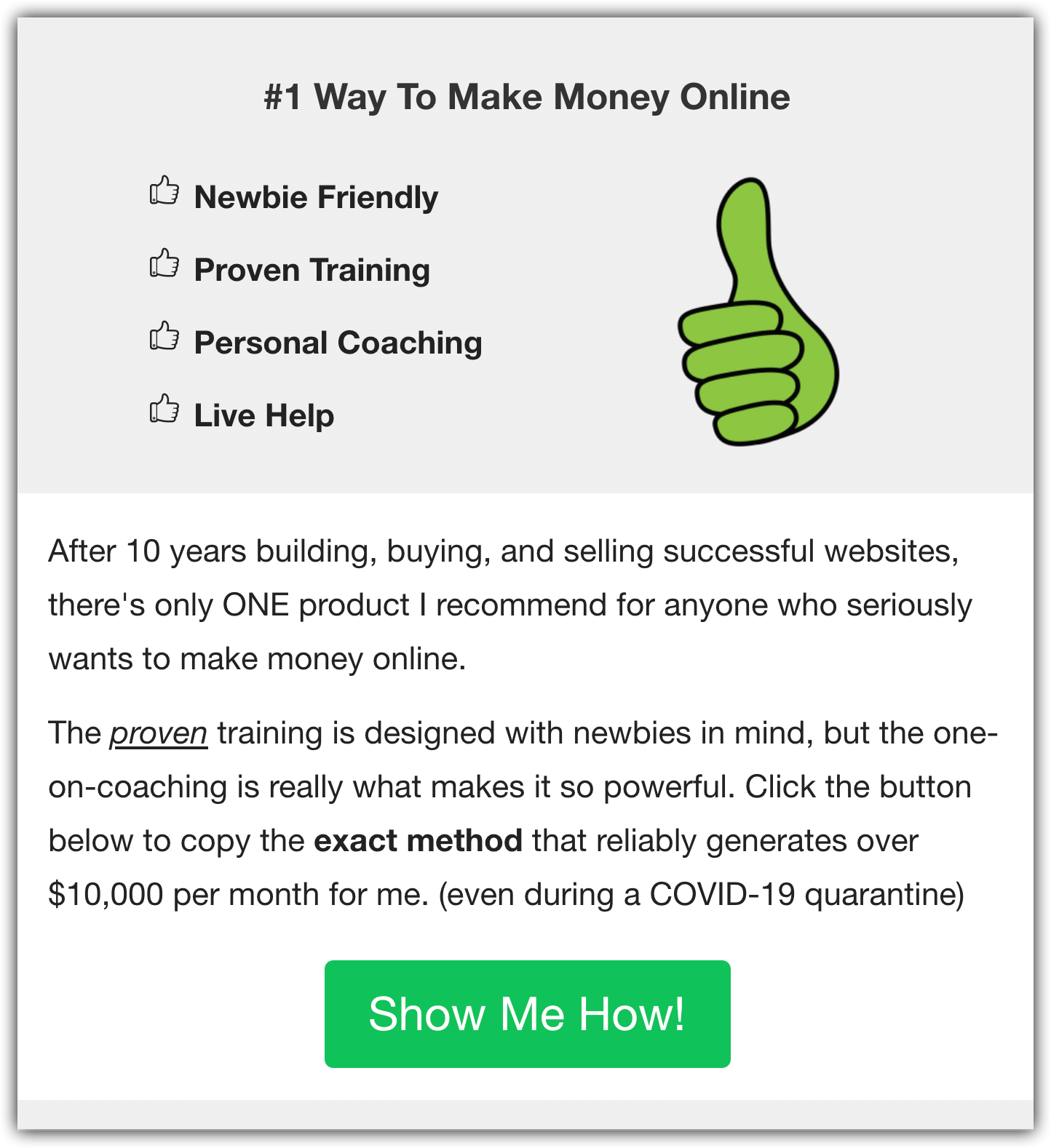 Related
How To Make Money Testing Websites
In general, website testers are sent to various websites and asked for their opinion. This could include information about how the site looks visually, whether there were any issues, that type of thing.
In some cases, you may also need to install the software. This may be used to record what you're doing or to test how well the site performs on your computer. Likewise, you may need to install a specific browser (like Chrome or Firefox) if you don't use the right one already.
You don't need many skills or tools to test websites. Instead, you just need a relatively up-to-date computer and decent internet. You may also need to use a webcam in some cases but there are many cheap options.
Website Testing Companies
The companies in this field change over time. But, the sites below are all viable options that you can try. Many of them can also be used regardless of where you are in the world.
User Testing
User Testing is one of the most popular sites and is available globally. All you need is an active PayPal account, which is easy to set up, along with a webcam and a mic. The site pays around $10 per review. These take around 20 minutes to complete.
User Testing offers customers videos of people speaking their opinions about websites. The process is somewhat time-consuming but it can be interesting and even enjoyable.
While the site sounds good, reviews are mixed. One reason is that your income is tied to the ratings you are given. Some users end up getting 1-star ratings for things that aren't their fault. This dramatically decreases the amount you can earn.
There are also various mini-surveys along the way that ask for your information but don't actually reward you. This adds to the time involved.
Finally, if there are any errors during the 20-minute test, you normally can't start again. This means that you lose time and potential income. That's frustrating all around.
Enroll
Enroll is a faster service, where tests typically take a few minutes. These can include labeling how you think a website is going to behave or answering specific questions.
The type of assignments can vary considerably, as does the amount you're paid. For example, a 1-minute task might pay $0.10, while a more comprehensive task could offer more income.
Userlytics
With Userlytics, members are providing comprehensive reviews of websites. To do so, you need to have a webcam and a microphone, as well as a fairly recent operating system (at least Windows 7 or MacOS 10.7.3).
Here you can earn around $10 per assignment, although they may take half an hour or more. You also need to wait for an invitation to each assignment.
TestingTime
TestingTime offers more potential income for your time, offering up to €50 (roughly $60 USD) per study. The studies can take anywhere from 30 to 90 minutes. So, even the long ones pay relatively well for your time.
Of course, the actual tests you're provided with do vary. So, some will pay better than others and the requirements will be different as well. For example, some require you to be on a computer using Skype, while others are phone-based only.
Many of the tests have a limited number of participants (such as 5 individuals) and most require you to go through screening. This means you won't get accepted for all the tests you want to do.
For the tests you do complete, the pay seems to be good – and reviews suggest that members do get what they earn. So, that's great. Still, you couldn't rely on this for full-time income.
WhatUsersDo
With WhatUsersDo, you're providing feedback on various sites. In this case, the company uses screen recording software so they can watch what you're doing throughout the test. You also need to complete a practice test before you accepted.
The site pays around $12.50 USD per test and they take around 20 minutes or so – although there is variation. Payment is made once every month, through PayPal.
The company estimates that you'll only be getting around 3 to 5 tests each month. You can also increase the amount by doing well on those tests – but the number is still likely to be low.
StartUpLift
StartUpLift is a smaller site and less comprehensive. Here, you're providing feedback on new sites. In theory, you earn $5 for every piece of feedback that you give, which is paid via PayPal. You can submit up to 5 pieces of feedback each day.
Of course, the process isn't as simple as that. With the site, some pieces of feedback will receive cash rewards, others won't. To get the reward, your feedback has to be selected as one of the most useful by the company in question. This means you could easily submit dozens of pieces of feedback and not earn money from any of them.
You could maximize your chances of making money by providing high-quality feedback each time and choosing assignments that ask interesting questions. But, even so, you're never going to completely know what the company is looking for. This makes the process harder to predict and to use optimally.
All-in-all, you could earn money. Just be aware that you won't get paid for everything you do.
Userfeel
Userfeel focuses on usability testing. Members are given specific tasks that they need to do while being recorded. The idea is to speak your thoughts about the process as you go and to state what you are doing and why every step of the way. Written feedback also needs to be provided at the end of the test.
Payment is around $10 per test and you need to complete a sample test first.
As with many of these sites, your test can get rejected for various reasons. If this happens, you might not earn anything for the time you put in.
Intellizoom (formerly UserZoom)
Intellizoom offers a mixture of work, with a general focus on your experiences and opinions. As a result, some of the assignments are surveys, which pay around $5. Others require you to record your responses using a microphone. The recording-based ones pay an average of $10.
The company will provide you with invitations based on factors like your demographics and previous performance. It isn't clear how much work you would get and the amount probably varies from person-to-person.
TryMyUI
With TryMyUI, you're earning around $10 per test and these take around 15 to 20 minutes each. You need to be using a video and a microphone for this site. There is also a short written survey to do after the recorded test.
The site estimates that you might get a few tests to do each week and payments are made weekly through PayPal. Your work does need to be approved for payment first, so there will be a delay before you get paid.
Amazon Mechanical Turk
Amazon Mechanical Turk is a well-known micro-job site. On it, you can find many different types of work, including website testing sites.
Mechanical Turk has been reviewed countless times before and the reviews are mixed. Basically, you can earn money but the amount is often low for the work you're doing. Many of the tasks are fairly mindless, resulting in boring work.
For website testing alone, Mechanical Turk isn't a great choice. Your pay per review is likely to be much lower. Plus, the site doesn't specialize in this area. This may result in less work overall.
Is The Process Worth It?
Testing websites seems like an easy and fun job, one that you can actually make money at. And, if you like messing around on the computer, it could be an interesting choice.
Nevertheless, the idea is similar to making money with apps or surveys. While you can earn some income, you're never going to be getting very much for the time that you put in. In most cases, you end up earning far under the minimum wage.
There are other complexities too. For example, each site will have its own terms and conditions. These might restrict your potential to get paid or could mean that you lose your account with little to no warning. Most of them approach you with opportunities, so you can't just choose assignments from a list. This may mean you get fewer tasks than you would like, which limits the money you can make.
None of these areas are particularly appealing. Plus, there isn't much growth potential. Your income is never really going to increase and the site you work for could shut down at any point.
To me, the idea is fine if you want a little cash on the side or if you're easily bored. But, if you want more than that, you need to look for a different solution.
Make Money Testing Websites
There are thousands of different side hustles you could do to earn some extra money on the side, and which one "clicks" for you depends on your personality and goals. However, there's one side hustle that makes an insane amount of money and works for anyone.
Starting an affiliate website is an incredible way to earn extra money because you can do it from your home on a laptop, and work on your business in the evenings and on weekends. The income potential is huge, and it's easy to scale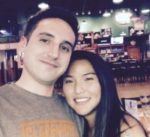 Nathaniell
What's up ladies and dudes! Great to finally meet you, and I hope you enjoyed this post. My name is Nathaniell and I'm the owner of One More Cup of Coffee. I started my first online business in 2010 promoting computer software and now I help newbies start their own businesses. Sign up for my #1 recommended training course and learn how to start your business for FREE!