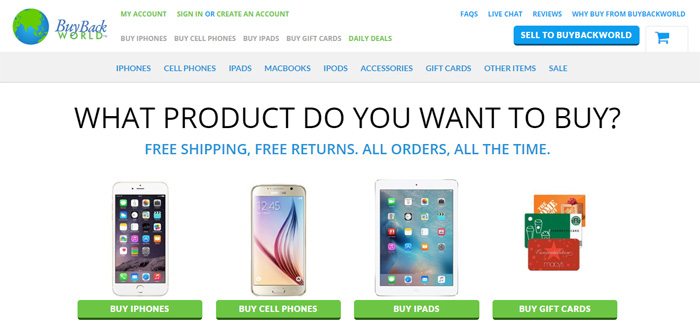 BuyBackWorld.com is a cool website where you can sell electronic items you don't need anymore, and buy items at discounted prices. Obviously, this presents an interesting opportunity for a side-hustle.
Making Money With BuyBackWorld.com
But can you really make money with BuyBackWorld.com? Or is the money you make on the site pretty negligible when compared to selling on Facebook Marketplace, eBay, Craigslist, and other similar sites?
This is what I wanted to find out, so I did some research and came to a verdict.
Here is what you need to know about BuyBackWorld, and whether or not it is actually useful as a side hustle.
What Exactly Is BuyBackWorld.com?
This site is pretty easy to understand. A visit will quickly reveal that this site is built to do two things.
It is designed to…
Buy used electronics and electronic accessories from you
Sell you used electronics at discounted prices
That's it. That's pretty much what the site does.
This makes it interesting as a side hustle opportunity because it gives you the ability to quickly and easily sell new-ish electronics for quick cash. In many ways, it reminds me of an online pawn-shop… except that it is more discreet, and arguably more convenient since it is totally based online.
Here is how the process works.
How To Use BuyBackWorld
There is an entire page on the site dedicated to explaining how the site works… which is pretty cool. Here are the steps.
Get an instant quote
Ship for free
Get paid cash
30 day guarantee
So basically, you scroll down to select what type of item you are trying to sell. You then select the make and model… which is easy, because you literally just scroll down the page looking at all of the model options.
I browsed the 'cell phone' section, selected a Straight Talk phone, and picked one of the models that looked familiar to me. I then clicked through to find out exactly how much they would pay me for such a phone if I were to try to sell one.
The exact phone I chose was a Straight Talk LG Stylo 2 LTE Straight Talk L82VL. Unfortunately, when I clicked through and got to the part where you see what you would earn, I found out that I could only sell this phone for $5!
I decided to do a bit of research to find out exactly how much this exact model sells for in other places. Here is what I discovered.
How Does BuyBackWorld Compare To Other Sites?
So, can you make more selling your phone on BuyBackWorld, or will you make more selling it somewhere else?
Here is what I found out.
BuyBackWorld will pay you $5.00 for this phone. But look what I found when I searched for a price-comparison for this very-same phone on Google.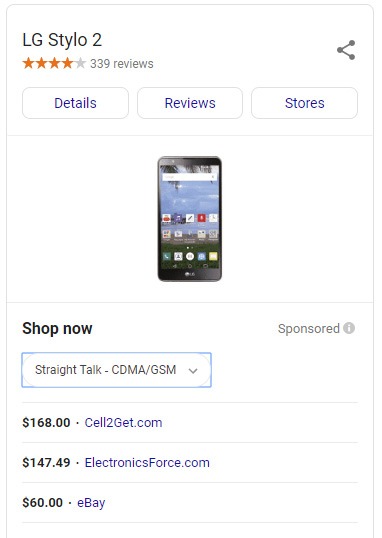 It would seem that, for the most part, there is a pretty big difference between the prices offered online and the prices being offered by BuyBackWorld.
But… with that being said, there are also a few things to keep in mind here.
For one, BuyBackWorld.com needs to buy and re-sell the item. That is how they conduct their business.
Two, they make it easy. You don't have to design a listing, post the item for sale on multiple sites, deal with customers, etc. Shipping is free, and you just get a quote on your item and send it in.
It is super easy. It is virtually instant.
And third… yes, BuyBackWorld probably pays you less than you would make if you listed the item on eBay, Facebook Marketplace, and/or Craigslist.
But you also need to ask yourself what matters more. If you need the money fast, there is really no faster way to get it than with this site.
Once you decide to sell your item, they ship you a 'shipping kit.' You pack the item and print out free shipping labels. Once they get it, you get paid within 2 days of it being received… as soon as it passes inspection.
That is honestly pretty fast and hassle free!
How Much Can You Earn With BuyBackWorld?
As you saw in our example, you can earn $5.00, more, or less, depending on what type of item you are selling. It is also really easy to figure out what types of items they will sell on this site, because if the item isn't listed in the list you are shown when you are selecting your item, they literally won't buy it.
That makes it very easy to find out exactly what items are being sold, and for how much.
This was actually a really cool aspect of the site. I liked how they give you an instant quote, instead of not telling you and waiting until later, after inspection, to let you know what your item is worth to them.
This actually makes the site a lot more valuable, in my opinion.
But I can also see how some people may just prefer to try to sell their items on their own. If you listed this phone on a local Facebook Marketplace page, you could easily probably get $10 out of it instead of $5, if not more!
Plus, you could just deliver it or meet up somewhere to make the exchange instead of being required to deal with shipping.
But then, you also have to deal with the fact that you may not sell it. Or you may have no-shows who never show up to buy it. Or you may have to message back and forth with potential buyers, only to realize that they were never going to buy it to begin with, etc.
So there are two sides to this, for sure. And which direction you choose to move in is completely up to you and what you prefer.
If you prefer to make a bit more money, you may want to try to sell your items yourself first.
If you prefer for things to be simple, easy, and fast, then you may want to consider just going ahead and selling any electronics you want to part with to BuyBackWorld.
How Useful Is This Site To The Average Person?
This site is awesome for selling electronic gear like phones, cameras, headphones, mobile tablets, etc.
But it is also pretty easy to see that it wouldn't necessarily make the best side-hustle for everyone, because you would need a steady stream of electronic devices to sell to continue to make money with it.
This means that the site would probably work pretty well to clear-out unwanted electronics that you have now, but that you probably can't count on it to make you a sustainable, regular income in the long run.
Why? Because the average person doesn't just have a bunch of super-cheap or free electronics falling into their lap all the time!
Now, if you happen to be in a line of work that brings you cheap or free electronics to sell (people who own storage units, for example, sometimes get a lot of free stuff when people never claim their belongings), then you may actually be able to use this site to make quite a bit of extra money.
But the fact that you need stuff to sell to it really makes it less of a side-hustle, and more of a handy way to get rid of unwanted stuff you have laying around in exchange for a little bit of cash.
It is easy, convenient, hassle-free, and doesn't cost you anything.
But if you really wanted to, you could probably make more selling your stuff on your own.
My Personal Feelings About BuyBackWorld.com
Personally, I don't feel that this site really offers the opportunity to start a side-hustle. But that doesn't mean that it doesn't have any value, either.
There are times in life when you end up needing to downsize. And when those times arise, it can be really, really time-consuming to list and post your electronics all over the internet for someone to buy.
It can also be a pain to package them and deal with getting paid!
BuyBackWorld may not pay an incredible amount for electronics… but they do pay something. Plus, they make the entire process unbelievably easy.
There is probably no easier way to get paid quickly for electronics, short of taking them to a pawn shop. And even then… BuyBackWorld.com actually probably still pays more for these items than a pawn shop would!
So if you are interested, log on and see what your items are worth. That alone can be a big help, and give you some information that you can then use to make the best decision about how to move forward selling your stuff!
Our Final Opinion Of BuyBackWorld.com
Should you log onto BuyBackWorld.com and try to make some extra money with it?
There are a lot of ways to make money online. Some are good, some not, but ALL of them are still just trading hours for dollars.
Starting your own affiliate website really is the best way to build passive income and "make money while you sleep". Affiliate websites earn income in every timezone, and can be instantly accessed by billions of smartphones across the globe!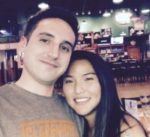 Nathaniell
What's up ladies and dudes! Great to finally meet you, and I hope you enjoyed this post. My name is Nathaniell and I'm the owner of One More Cup of Coffee. I started my first online business in 2010 promoting computer software and now I help newbies start their own businesses. Sign up for my #1 recommended training course and learn how to start your business for FREE!