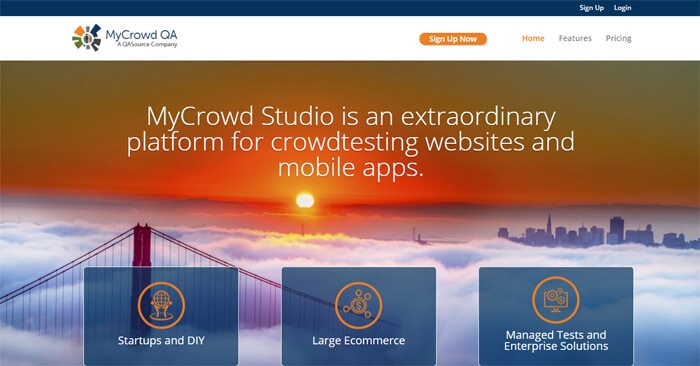 This website offers a rather unique take on the 'app testing' idea. Usually, these types of websites pay you to test apps and other websites, but this site uses 'crowdsourcing' to make the process even simpler and more efficient. But can you really make money with the MyCrowd website?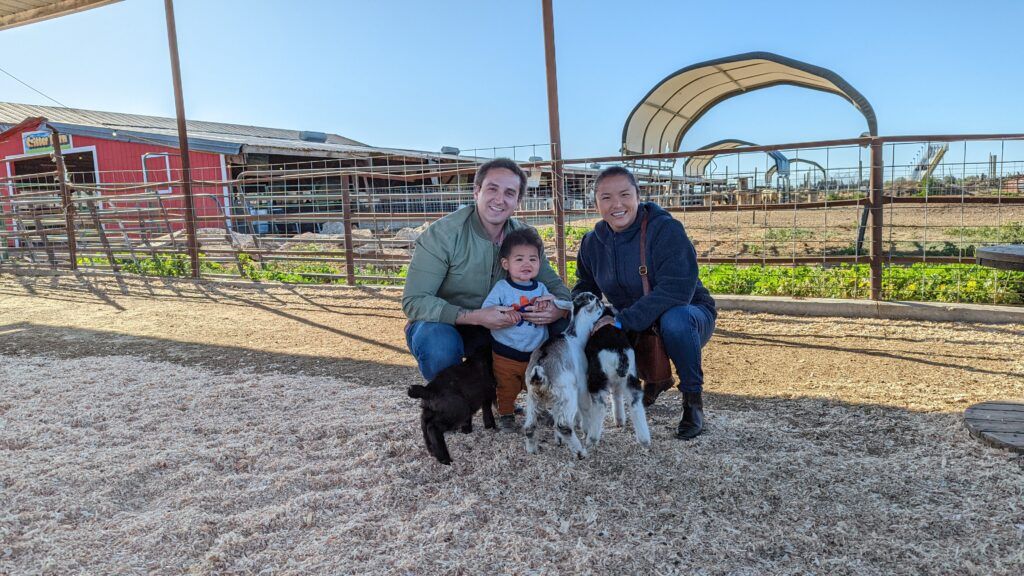 Are You Ready To Work Your Ass Off to Earn Your Lifestyle?
Are you tired of the daily grind? With a laptop and an internet connection I built a small website to generate income, and my life completely changed. Let me show you exactly how I've been doing it for more than 13 years.
This was my number-one question, as this is the number-one reason that I even look into sites like this to begin with. My goal is to find one or more online side-hustles that I can use to make some serious cash, and I looked into this one because I heard that they will pay you to find bugs and glitches in apps that they have been paid to test.
This sounds like a fairly lucrative possibility, so I decided to look into it.
Here is what I found out.
Making Money With The MyCrowd Website
When I'm looking for income opportunities, I always like to start by examining the company's site in detail. It's amazing what you can find by just digging around a little.
My First Impression Of MyCrowd.com
My first impression of the site was actually pretty positive. I really liked the landing page, and I found that there is a kind of 'scrolling' heading located across the top. Here are the different headlines that scroll across the screen here.
Harness the next generation workforce and gain access to high quality testers from around the globe.
The crowd is talented. The crowd is fast. The crowd is yours.
MyCrowd Studio is an extraordinary platform for crowdtesting websites and mobile apps.
All in all, this sounded good to me. I love the idea of using the 'crowd' to pursue objectives, and truly do believe that this idea could work. But I also found myself wondering if it could really be lucrative.
I took a look at the features page, and found some really cool information about how the site operates and what it offers clients. To date, it sounds like over 450 different websites have put their trust in MyCrowd, and that certainly says something to me about the quality of the service.
Here is a screen shot from the features page that may help to provide a bit more insight into how it all works.

So, according to this, there are a few different things that we can learn about the site. Here is a brief summary of the basic and most important facts that I discovered while looking over it.
They test the UI of clients and find bugs
They help to preserve their client's brand by doing this
Their crowd of testers can deliver days worth of testing in just hours
This service is 75% cheaper than traditional QA
The crowd of testers working for this site has access to many different types of devices
Since visitors are 38% more likely to abandon a website if they encounter a bug, this site can really help to keep traffic on a site by testing and finding bugs in advance
The site employs more than 30,000 testers and can have results for clients within hours
So, from the client side of the site, MyCrowd actually has a lot to offer. They basically help you to locate bugs in your website or app using their huge crowd of testers, which number in the thousands.
But how does it work from the tester side? This is what I wanted to find out next, so that's what I looked into.
How Does MyCrowd Work For Testers?
Scrolling down to the bottom of the landing page, we found the footer—which has a link on it labeled 'Become A Tester.' So I clicked on it, and was sent to this page.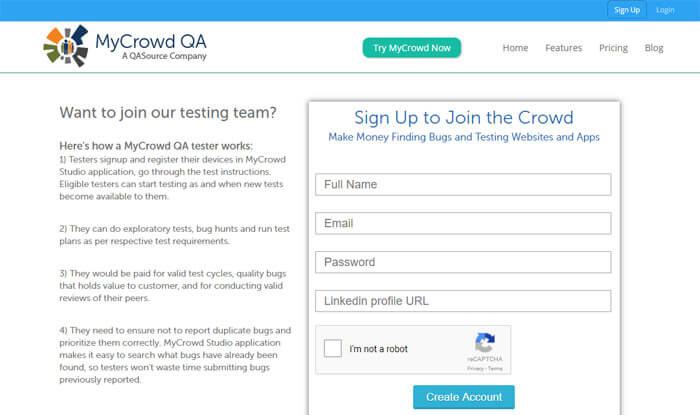 This actually did a lot to tell me what the 'testing' process on MyCrowd looked like from the inside. Here are some of the key details that I learned.
Testers need to sign up and register their different devices to get started
Testers who have registered and signed up can start testing immediately after their registration is complete and new tests become available
There are different types of tests available. There are exploratory tests, bug hunts, and test plans with specific testing requirements.
People who take tests can be paid for valid test taken, for finding bugs, and for conducting valid reviews of their peers.
You do need to be a bit careful about how you report. You don't, for example, want to report duplicate bugs. You also need to prioritize your reports correctly.
The studio application makes it easy to search for which bugs have already been found. This can make it easier to avoid posting duplicate bug reports.
All in all, this sounds pretty down-to-earn. But, I was now interested in exactly how much you could actually earn with MyCrowd, so that was the part that I decided to look into next.
I searched the website for some kind of FAQ that would answer this question for me, and found that MyCrowd maintains a pretty good FAQ page that is focused on both testers and clients.
The question 'How do I make money?' was one option, and I learned quite a few things in the answer. I learned that…
There are two different ways to get paid.
By reporting a result and being the first person to find a bug, or…
By being the first to validate a test script
The amount of money that you make depends on the type of bug and the type of test
You are allowed to withdraw any cash you make as soon as possible
Testers also have a reputation in the community, which helps the community to know who the most respected testers are
The better your reputation, the more features you get access to and the more money-making opportunities you will get
Unfortunately, this didn't answer my core question… how much money can I expect to make on MyCrowd?
So I turned to some review sites that I like to read to try to figure out if they knew what you could earn on this site, and found some pretty good answers.
Here is what I found.
What Did Other Review Sites Say About MyCrowd.com?
I read a lot of different things about this site online, and found reports of people earning anywhere from $1 to $20 per bug found.
I also found a pretty good Reddit thread on this particular site, and learned that it is certainly legitimate. There are reports of people actually completing tasks and earning cash doing so, though it also seems like the site has a downside… it can take quite a while to find bugs in some cases, and you don't really earn any cash unless you actually find bugs.
In a way, I like this idea because it helps to make the process of finding bugs and paying testers more efficient—because people are only getting paid when actual progress is made. But at the same time, I could see how some testers might not like this, because they could, in theory, end up not really making any money for their time—and that could be a bit of a pain.
I also learned what the requirements are to become a tester for MyCrowd. Here is what the company says in their FAQ section, in response to the question 'Can I Become A QA Tester?'
"That Depends. Are you ridiculously detail-oriented, tech-savvy and based in the US? If so, then yes!"
They also go on to say this…
"Our testers set their own hours and make money for every bug they find."
Anyway, at this point, I felt that I had learned enough about the site to give my official opinion of it. Here is a collection of my thoughts about MyCrowd and how it works and functions.
My Personal Feelings About The MyCrowd Website
If you are a tech-savvy person who wants to work through apps looking for bugs to earn cash in your spare time, and realize that this website is not necessarily going to make you rich or wealthy, then MyCrowd is probably a website that you should check out.
But… if you are the type of person who wants to earn some serious cash with a real online side hustle, then I am afraid that this one might not be for you.
I think that MyCrowd.com is very well done. In fact, it might be my favorite user-testing site that I have looked into thus-far.
I just have a bit of trouble feeling like it would pay enough in the long run to make it worth the time.
This partly depends on how well you perform the tests, of course. If you are good at finding bugs, you might make pretty good extra cash with it.
But in most cases, I really just see it being good for a bit of extra pocket-cash, at best. I don't feel like this site qualifies as a real, legitimate side-hustle.
But that doesn't mean that I don't like it. I think they did a good job on it. It is just not specifically what I am looking for.
Our Final Thoughts About The MyCrowd Website
Should you sign up and use it to make some extra money?
There are a lot of ways to make money online. Some are good, some not, but ALL of them are still just trading hours for dollars.
Starting your own affiliate website really is the best way to build passive income and "make money while you sleep". Affiliate websites earn income in every timezone, and can be instantly accessed by billions of smartphones across the globe!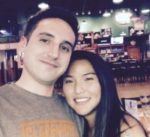 Nathaniell
What's up ladies and dudes! Great to finally meet you, and I hope you enjoyed this post. My name is Nathaniell and I'm the owner of One More Cup of Coffee. I started my first online business in 2010 promoting computer software and now I help newbies start their own businesses. Sign up for my #1 recommended training course and learn how to start your business for FREE!