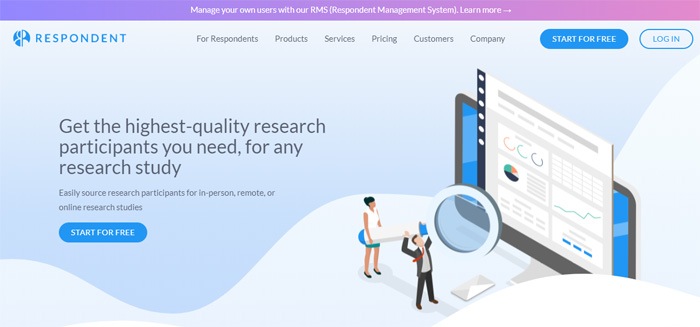 I found this website while researching new ways to make side-hustle money in 2019. I found it quite unexpectedly, and was surprised that I had never heard of it before! Can you really make money with Respondent.io?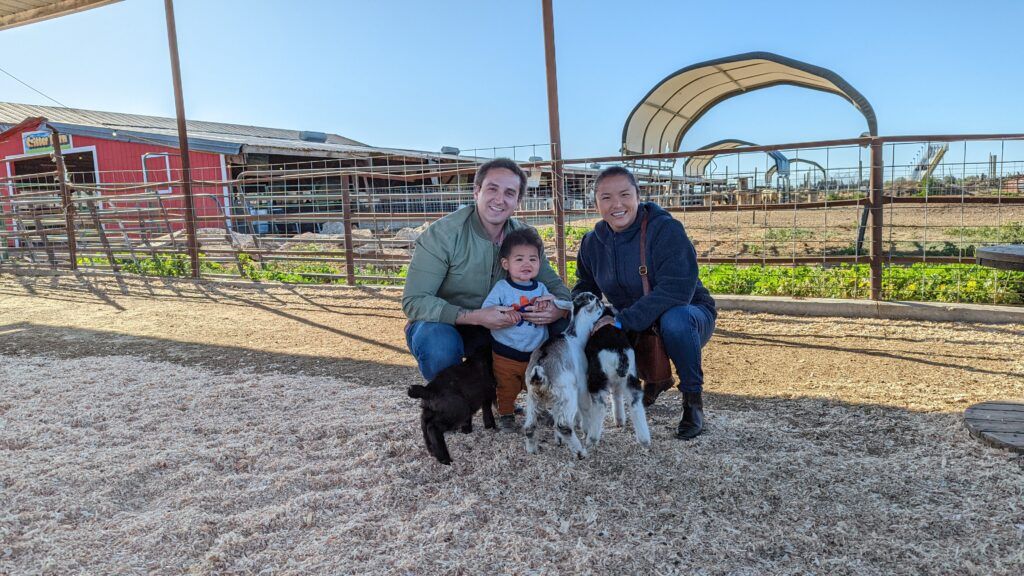 Are You Ready To Work Your Ass Off to Earn Your Lifestyle?
Are you tired of the daily grind? With a laptop and an internet connection I built a small website to generate income, and my life completely changed. Let me show you exactly how I've been doing it for more than 13 years.
Let's take a closer look!
Making Money With Respondent.io
The sheer number of sites and income approaches out there can make life pretty confusing. So, to start off with, let's take a look at what Respondent.io actually is.
What Is Respondent.io?
Respondent.io says that they are 'the simplest way to recruit high-quality Respondents for any market research study.'
They also say that they go to 'extra lengths to verify Respondents occupational and demographic data.'
Their main headline on their landing page says this…
"Get the highest-quality research participants you need, for any research study."
At this point, the website seems geared to sign-up companies that want to test products with research participants. But of course, research participants are required for all of this to work… plus, they get paid for taking part in research studies.
And that is what makes Respondent.io a viable side-hustle!
We've written quite a bit about market research in the past. But this is something a little bit different. This seems to be taking things to a somewhat higher level… and to be honest, I was pretty interested in seeing exactly how much a person could earn working for Respondent.io.
So let's get in and answer a few of the most pressing questions.
How Do You Earn Money With Respondent?
At first, I actually had a difficult time figuring out how to sign up to be a respondent with the website. Everything on the site seemed geared toward getting companies to utilize their services… so this led me to wonder if you could actually sign up through the site itself?
But then, I realized that the answer was literally staring me right in the face! The very first menu option at the top of the screen said 'For Respondents.' This is where you click to begin the process of reviewing products for cash.
Here, you find a page that says 'Get paid for participating in research studies. Respondent is the fastest way to find high-paying research opportunities.'
There is also a cool little info-graphic located there that shows some basic information about respondent studies. Take a look at this…

And if you scroll further down, they give you even more information about how to become a respondent on their site.
Here are the basic steps you need to follow to get started.
Verify your profile. This involves connecting your LinkedIn or Facebook profiles so that they can verify your demographic
You get matched with studies based on the information you provided in your profile. Their algorithm will send you research studies that fit your profile. You can also browse projects that you may want to participate in.
When you get invited to a study, you can select a time that fits your schedule and start
When you finish the study, you get paid via PayPal. Respondent does collect a fee, but it is only a 5% fee on the incentive paid out to Respondents… which makes it pretty awesome!
You can also earn extra money be referring friends to the service as well
How Much Do You Get Paid On Respondent.io?
This varies with the study. But according to the FAQ page, respondents can cost companies an average of about $100 an hour, up to $500 an hour for some tests! But this is not necessarily a direct representation of what you can earn on the site, either.
Here are some factors to consider. These facts come directly from the Respondent.io website, albeit from various different pages.
The average hourly payout to respondents is $140 an hour
Respondent says that they 'only collect a 5% fulfillment fee' on incentive payouts
When Respondent sources the respondents for studies, they charge the company a 35% service fee, based on the participant incentive
When a company uses Respondent, but sources their own participants, they are not required to pay this service fee
Companies are allowed to set their own incentive payouts, but there are guidelines they must adhere to
The company seems to have a reputation for high-payout studies, which is why so many people want to participate in studies through Respondent
With all of this being said, it seems as though there is a lot of truth to the following statement.
People who do studies for Respondent.io tend to make an average of $100-$140 an hour when testing products and conducting 'studies,' minus a 5% fee.
Additional Information You May Need To Know About Respondent.io Works Remotely
One thing that I was a little bit curious about was how this website worked remotely.
From how I understand it, you need to pay attention to what type of trial you are applying for to make sure that it is a 'remote' project if you plan to work remotely. Some studies, apparently, require you to actually visit an office to test specific types of products.
These are called 'In-Person Research Studies.' For these types of studies, you meet in-person with someone and conduct interviews with them to tell them about your experiences with the product after testing it.
The remote studies are simply called 'Remote Research Studies.'
You also need to be at least 18 years of age to take part in studies on Respondent.io, and must also have a PayPal account.
I've been watching some YouTube reviews created by people who have actually used Respondent, and can tell you two things.
According to reports, there are some projects that pay up to $750!
Unfortunately, a lot of the projects are super-specific about who can apply… meaning that most people will not qualify for most projects.
And this leads us to the number-one complaint that I have been hearing about Respondent.io as a whole… that some people who have signed up to be respondents have simply never gotten the chance to be in a project; either because they never qualified for one, or because they have never been accepted for one.
But, with that being said, it is free and pretty easy to sign up for the site. So if you can sign up and give it a try, you won't waste much time. And who knows? You may actually snack a study or two and end up making some awesome cash as a result!
The criteria for studies truly are specific. But you will never know how many you could qualify for unless you give it a try!
With that being said… most of the reviews I've looked at for remote work through Respondent.io were positive. That does not guarantee that you will get selected for any studies… but it is pretty much guaranteed that you will get paid if you ARE selected for a study.
And that is what counts, right?
My Personal Feelings About Respondent.io
Personally, I feel like this is one of the better study sites to sign up for.
If you are interested in personally testing and reviewing new products, then Respondent.io pays a LOT more than most other study sites pay.
The only problem is that not everyone will qualify for the studies.
But then again, this is not a new problem. There are a lot of apps that do the exact same thing as this. But the difference between most apps and this service is that you are lucky if you make a couple of dollars with most of them. Whereas, with Respondent.io, if you do qualify for a study, you will most likely be earning quite a bit of extra cash.
This is definitely not a full-time gig. At best, you could hope to take part in a couple of studies every couple of months.
But it is also free to sign up for, and attempting to get into studies doesn't cost you anything. Plus, they pay out via PayPal in 5-8 days at the completion of the study, which is pretty awesome.
If you are looking for a way to make a bit of extra money, then signing up for this site won't take but a few minutes… and the payout could be huge.
There is really no risk involved with signing up, either. At the worst, you waste a few minutes of your time and never qualify for a study.
I like the idea of taking part in studies to earn extra money. My usual problem with them is that they don't pay enough to compensate for the downsides. But Respondent.io absolutely overcomes this negative by offering better payouts for studies than I have ever seen before.
If you want to get rich quick, this is not the way to do it. This is also not the gig for you if you are interested in steady work that you can rely on.
But… if you are interested in potentially making some sweet money from home and participating in some market research studies from time to time, then this may be an excellent gig to at least sign-up for!
Our Final Opinion Of Respondent.io
Should you sign up and try to make some extra money by taking part in market research studies?
There are a lot of ways to make money online. Some are good, some not, but ALL of them are still just trading hours for dollars.
Starting your own affiliate website really is the best way to build passive income and "make money while you sleep". Affiliate websites earn income in every timezone, and can be instantly accessed by billions of smartphones across the globe!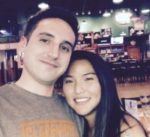 Nathaniell
What's up ladies and dudes! Great to finally meet you, and I hope you enjoyed this post. My name is Nathaniell and I'm the owner of One More Cup of Coffee. I started my first online business in 2010 promoting computer software and now I help newbies start their own businesses. Sign up for my #1 recommended training course and learn how to start your business for FREE!