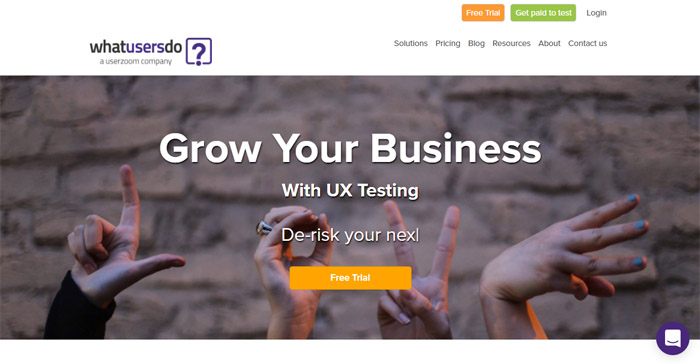 This website is a userzoom company website that does two things. First, they help companies by finding testers to evaluate their websites, and they also pay testers to perform tests.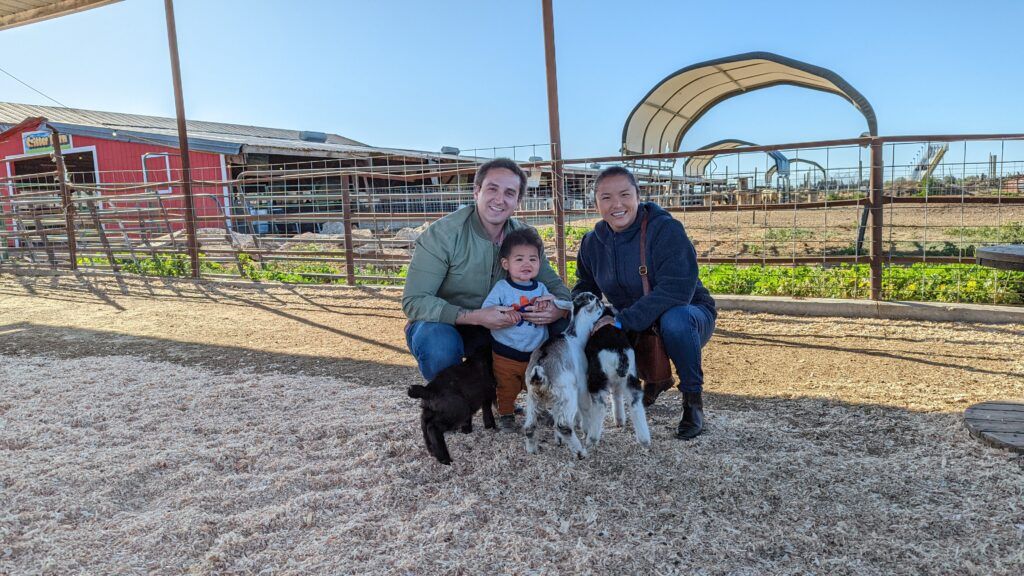 Are You Ready To Work Your Ass Off to Earn Your Lifestyle?
Are you tired of the daily grind? With a laptop and an internet connection I built a small website to generate income, and my life completely changed. Let me show you exactly how I've been doing it for more than 13 years.
But can you really make money with WhatUsersDo, or is it another site that only pays enough to make it worth scant pocket change?
I love the concept of user testing websites. Larger websites do require a substantial amount of testing, and someone has to do this testing. So WhatUsersDo.com seems to be doing is acting as the go-between.
They recruit and organize testers in an attempt to help client websites with their testing needs, which certainly helps their clients as it saves time and money that they would otherwise have to spend performing their own testing.
But, sites like this also help the testers—by giving them easy, flexible, profitable work that pays them a bit of cash.
Making Money With WhatUsersDo
I am not sure, however, if WhatUsersDo pays enough to make it worth the time—so that is what I needed to figure out next.
Some of these types of sites are really awesome. But some of them end up not quite being worth it. I was, as of yet, unsure about WhatUsersDo, so I had my work cut out for me as I set out to conduct some research.
Here is what I discovered.
My First Impression Of WhatUsersDo.com
My first impression of the site was pretty good. I liked the layout, the graphics, the lettering, and the general feel of the site. I will admit that the header was a little bit 'square' for my taste, but it really wasn't bad at all.
It just seemed a tiny bit on the 'plain' side, but I can certainly work with that!
I immediately saw a 'Get Paid To Test' button located at the top right hand side of the landing page, but I wanted to scroll down a bit first, just to see what else I could find before moving on to that part.
The next thing I discovered was a pretty awesome 'how it works' type graphic. Here is a picture of it.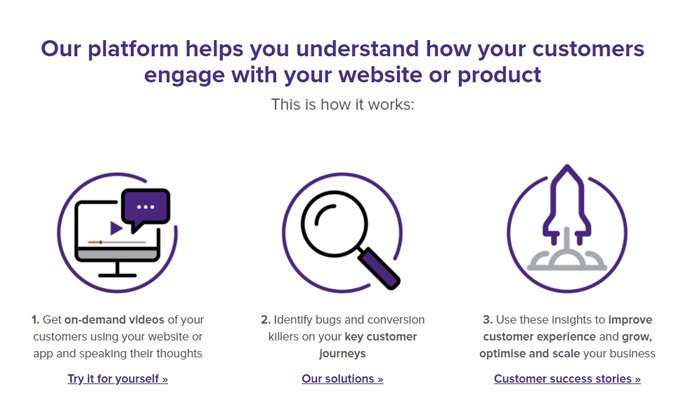 I feel like this did a pretty good job of describing what the service looks like from the client end, though this also gives us some info about what testers are expected to do. It also helps us to understand what role testers are expected to play in this process.
One thing that I did notice was that the jargon on this site was a bit more technical than the content I've seen on other sites. I guess I felt like, so far, this site was just a bit more 'techie' minded than other user testing sites that I have visited in the past.
But this was certainly not a detriment. In fact, I kind of liked it.
If nothing else, it gave me the impression of an increased level of professionalism—and that is never a bad thing.
I also found out that this site has, to date, helped over 3,000 companies—and some of them are names that you may recognize. I also found a reference to how many testers they have available for testing, and the number was 30,000.
But it also sounds like companies can use this service to get their own testers to test their sites and provide feedback, which is a unique feature that I have not really seen before in a user-testing site.
So yeah. From the client side of things, this sounded pretty awesome. But I was still curious about the user-testing experience as well. And to be super-honest, that is what I originally came here to find out about.
So let's look into that.
Getting Paid To Be A Tester On WhatUsersDo
After clicking on the little button in the corner of the screen, I was taken to this page.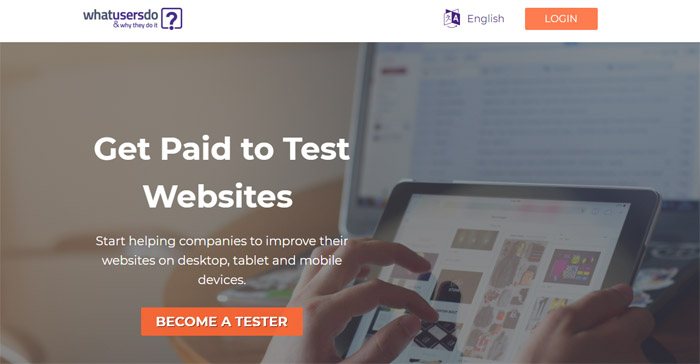 So far, this was looking very neat and clean. I scrolled down a bit, just to see what else I could find on this page… and found out that the process for becoming a tester was actually quite simple.
Here are the steps that are required. You must…
Sign up
Download the screen recorder
Take a practice test
And then you are good to start earning money
Scrolling down even a bit further brought me to a page where I was able to read a bit more about this process. Here are just a few of the more interesting details I found.
First of all, they pay out via PayPal on the 25th of each month, so payments are monthly. I also learned that they notify you via email whenever you receive an invitation or whenever a test becomes available.
This was nice to see, as it means that you won't have to constantly be checking back in with the site to see if there are any tests that you can take.
Next, I learned that user testers get paid $5 per test, and that the better you do on the test, the more tests you can expect to be offered. I will admit that $5 per test is low compared to what other sites usually offer.
But at the same time, I was not sure how long it would take to conduct these tests. I have found that the 'industry average' for work of this type is a 15-20 minute test for about $10 (such as with sites like TryMyUI and UserTesting).
As of yet, I still did not know how long they expected the tests to take you—so I dug a bit further by clicking on the 'become a tester' button located at the bottom of this screen, and learned more.
Learning More About Being A Tester On WhatUsersDo
This section actually answered a lot of my questions about the service. First of all, I learned what kind of time commitment they expect when you make a video and answer a questionnaire.
For the video, they say that it will usually take 8 minutes, give or take a little bit… and for the questionnaire, they say that it will take about 5 minutes, give or take a little bit.
I also learned about the minimum system requirements that you will need to make the special downloadable program work, and what browser requirements you will need to meet.
This is all a bit technical, but you can make it work with pretty much any modern computer or device, to be honest.
They also need you to create an account, film a practice video, and fill out a questionnaire before you start getting jobs.
Another thing that I learned through reading this content is that most testers can plan to get 3 to 5 tests per month. That is fewer than I would hope for in a quality side hustle, but it is certainly better than nothing.
At this point, I felt like I had gathered enough information to know what my opinion of the site was… so that is what we will talk about next.
My Personal Feelings About The WhatUsersDo Website
For the most part, I feel like this site is very well-done. I think that this company does an outstanding job on their content, I feel like they do an awesome job of appealing to clients, and I think that they present their services in such a way that they are not just easy to understand, but that also makes them sound very professional.
And in pretty much every sense, I think that this site is professional. I think that any client who uses this service is going to get their money's worth, and that is super important.
But what about the site from the user-testing perspective?
I am not sure that this site packs enough of a monetary 'punch' to appeal to me. I need any side hustle that I invest time into to pay me enough to make it worth the time, and I am not sure that this site does that.
They pay about $5 for 10-15 minutes of work, but that is only creating the videos and the feedback. That does not include installing the software, logging in, checking out the jobs sent to you over email, etc.
Now, I will say that this site presents a very good opportunity to earn some extra spending money. I will also say that it does a good job of making that process pretty easy and user-friendly.
And to be super-honest, if it just paid a little bit more, I would be much more inclined to love it.
As it stands, I may go ahead and do some tests when I get invited to them, just to see if maybe they don't take as long as they sound like they might. But as of right now, this seems more like an 'extra cash' kind of website than a 'side hustle' kind of website to me.
Our Final Opinion Of The WhatUsersDo Website
Should you sign up and use it to make some extra money?
There are a lot of ways to make money online. Some are good, some not, but ALL of them are still just trading hours for dollars.
Starting your own affiliate website really is the best way to build passive income and "make money while you sleep". Affiliate websites earn income in every timezone, and can be instantly accessed by billions of smartphones across the globe!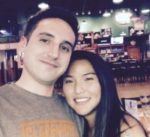 Nathaniell
What's up ladies and dudes! Great to finally meet you, and I hope you enjoyed this post. My name is Nathaniell and I'm the owner of One More Cup of Coffee. I started my first online business in 2010 promoting computer software and now I help newbies start their own businesses. Sign up for my #1 recommended training course and learn how to start your business for FREE!