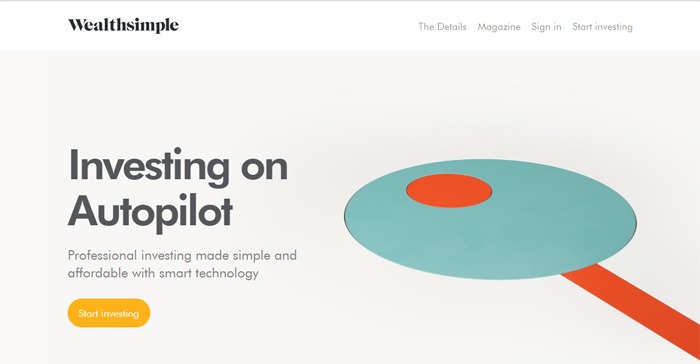 This service claims to make professional investing super simple. They also claim to use smart technology to make investing more affordable.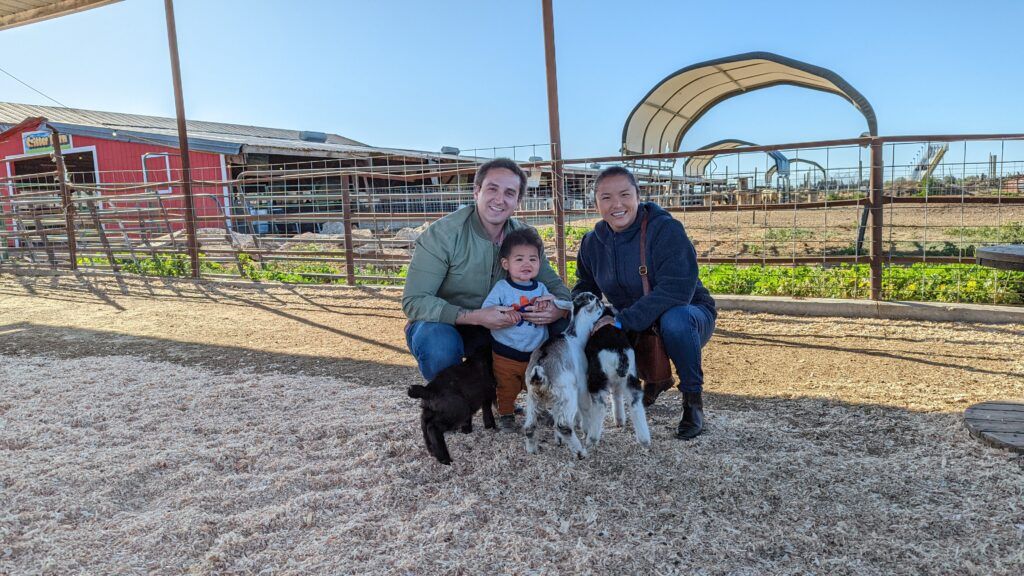 Are You Ready To Work Your Ass Off to Earn Your Lifestyle?
Are you tired of the daily grind? With a laptop and an internet connection I built a small website to generate income, and my life completely changed. Let me show you exactly how I've been doing it for more than 13 years.
The platform was also said to be 'created for millennials.' But can you really make money with Wealthsimple?
I've reviewed other investment tools in the past. Robinhood is probably an app that you have heard about from that category, if you have done any looking around in it, while Clink is another. And I will admit that I really like this idea.
I love the idea of stock trading, buying, and investing made simple. I love the idea of being able to bypass traditional stock broker fees, investment fees, banking fees, etc… and I REALLY love the idea of being in control of my own investments.
But Wealthsimple seems to go beyond this to do something else entirely. They seem to be offering a professional investor's wisdom to everyday people. I will admit that this idea did get my attention, and that I was interested in learning more about it.
Making Money With Wealthsimple
So here it goes. What exactly is Wealthsimple? What do they have to offer? What kind of service is it? And perhaps most importantly… is it worth messing with?
Here is what you need to know.
What Is Wealthsimple, Exactly?
Wealthsimple is supposed to be a service that allows you to 'Invest on Autopilot.' My first impression of the site was actually pretty good.
I felt like the style of the site had a 'retro' feel to it, but I cannot deny its professionalism either. The site is put together extremely well, and it really looks like everything is in place and working as it should.
Scrolling down a bit further from the landing page, I was easily able to find some additional information about the service. Here are a few details that seem important.
The service uses 'Nobel Prize Winning' strategies to build you a personalized, intelligent portfolio
They use low cost ETFs and tech, which will make the process cheaper for users… costing them only a fraction of what traditional fees charge
Within 5 minutes of your investment, they will have your money working for you like the world's best investors.
They also provide a handy, interactive graph that lets you set your initial investment and monthly deposit, and this graph charts what you are likely to earn with that system over a 30-year period.
I mean, I didn't necessarily see a bunch of evidence to back this up, but I have a feeling that they wouldn't get away with false advertising for very long.
So yeah, this was kind of thought-provoking and impressive to me.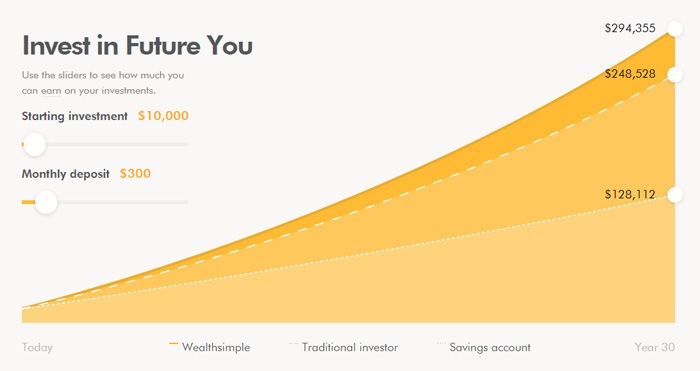 They also say that they will put your money on autopilot. And when I looked a bit closer at this, I found a few more details to share.
They automatically rebalance your investments as the market changes
They instantly put any dividends paid out back into your investments
They also offer human advisors to help you plan for your financial future
And finally, they say that they will keep your money safe. They say that 70,000 clients trust them to manage over $1.5 billion, that they have state of the art security, and that they have up to $500,000 SIPC protected. They have also won a Webby Award for having one of the world's best financial websites.
And that is that. There is a bit more information available on the landing page of the site, but this seemed to be a basic level of information that I could use to figure out exactly what was being offered. So I scrolled all the way down to the footer, and found some other links to visit.
I clicked on the Details page, and learned a few more facts that I thought were important. Here is what I discovered.
Learning More About Wealthsimple
The next thing that I discovered was that they invest your money across the entire stock market, using ETFs that track the global economy.
They try to help you take advantage of market diversification, so they do not just invest all of your stock into one company. They seem to try to balance out your stocks, which is pretty awesome.
I also found out that their investment tools are based on what they call 'Modern Portfolio Theory.'
This all sounds a bit exotic to me, but it was introduced by a Nobel Prize winning economist by the name of Harry Markowitz. It was apparently Markowitz who proved that you can minimize risk by diversifying investments.
But, isn't that what all investors have been doing for years? I have a feeling that this is not something that is only done by Wealthsimple.
But that is also not a criticism. I am just saying that I don't think this idea is something special. I think that pretty much any investment specialists will tell you to diversify. But it was still good to see that they endorse this idea.
Another really cool element to this service that I liked was the fact that they provide 'socially responsible' investing options as well. This means that you will have the ability to decide if you wish to prioritize certain types of investments, or stay away from others.
Do you hope to invest only in companies that promote low-carbon emissions? Do you only want to invest in companies that make diversity a priority?
These are pretty big social issues right now, so the fact that you can make a point to stick with your social/ethical standards while investing is pretty awesome.
I must also point out that Wealthsimple provides a LOT of information on their website. I mean, you would be very pleasantly surprised at how much actual information they give you.
I always like it when I feel like I actually understand what is going on with any site that I'm looking at, and Wealthsimple gets 5 out of 5 stars for this. They answer so many questions and provide so many details about the service that I truly feel 100% informed—and that is awesome.
I also learned that they run a 'soft' credit check on you when you sign up. But this inquiry will not hurt your credit score at all. It will not even be visible to third parties who view your credit report—so that is a good thing.
But what happens if Wealthsimple goes out of business?
Believe it or not, their FAQ covers this question—which is awesome. They say that any assets you deposit are held by Apex Clearing Corporation, which is an independent clearing services firm.
This firm is a member of the SIPC, which is a non-profit organization that 'protects customers of brokers or dealers from loss in case of financial failure of the broker or dealer.'
There are a lot more details that go into this question, but the main answer is that, in the unlikely event that Wealthsimple were to go out of business, your account would actually be pretty unaffected, as your assets would all be registered in your name and protected by this organization.
So that is another big plus for Wealthsimple. They even prepare for the unlikely demise of their own company, and protect their customers from it. What more can you ask for than that?
My Personal Feelings About The Wealthsimple Service
Personally, I was pretty impressed with Wealthsimple. This service essentially makes it easy to invest with a hands-off approach.
This doesn't necessarily seem to be the type of service where you choose your specific investments and buy stock. Instead, you just deposit money, make some simple choices about your investment activities in general, and then let them manage your money.
In exchange, they get paid some small fees. I will admit that I was not totally sure how the fee process worked—but I do know that it costs far less to use this service than it does to use traditional services.
And that is most definitely a big plus!
So yeah. I kind of liked Wealthsimple, and I might even give it a try. I have been doing some serious thinking about investing lately, and this service is, I think, a definite contender for the type of service that I think everyone should try to look at before they consider investing their money.
This site could really save you some cash in the long run, and it could really help you to make more from your investments. I especially like how informative and professional the site seems. By all accounts, I feel like this would be a pretty safe bet for investing. Obviously I am going to look into it a bit more, but so far so good!
They definitely have 5 out of 5 stars with me at this point.
There are a lot of ways to make money online. Some are good, some not, but ALL of them are still just trading hours for dollars.
Starting your own affiliate website really is the best way to build passive income and "make money while you sleep". Affiliate websites earn income in every timezone, and can be instantly accessed by billions of smartphones across the globe!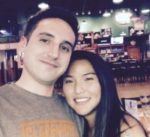 Nathaniell
What's up ladies and dudes! Great to finally meet you, and I hope you enjoyed this post. My name is Nathaniell and I'm the owner of One More Cup of Coffee. I started my first online business in 2010 promoting computer software and now I help newbies start their own businesses. Sign up for my #1 recommended training course and learn how to start your business for FREE!