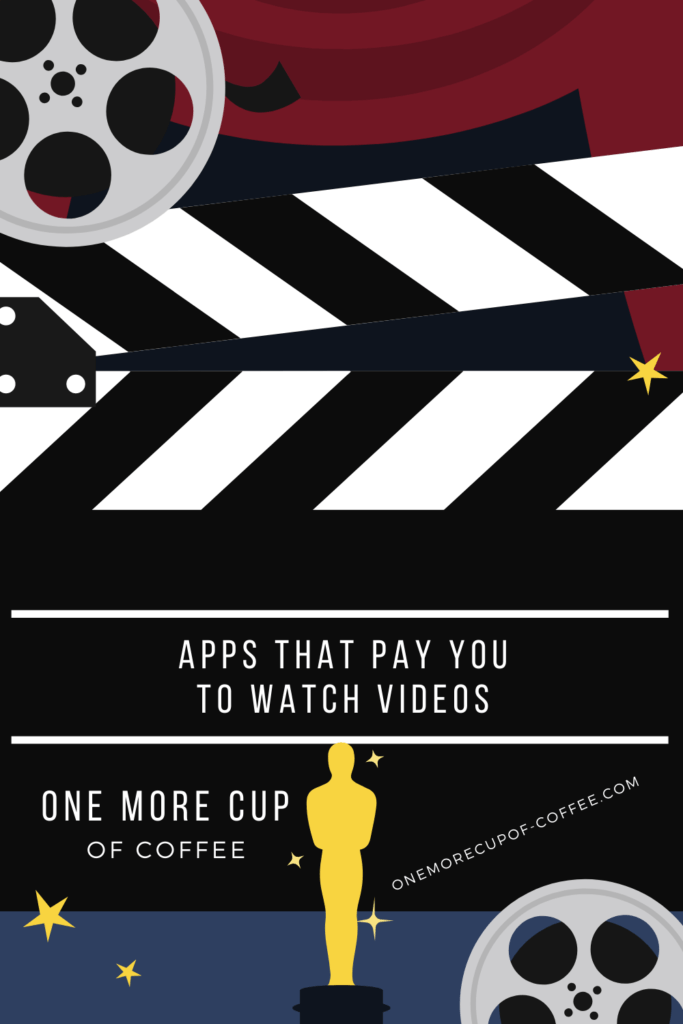 If you want to earn money without doing very much, apps that pay you to watch videos might sound like the perfect solution. What could be simpler? You don't need any special skills and you don't need to work hard.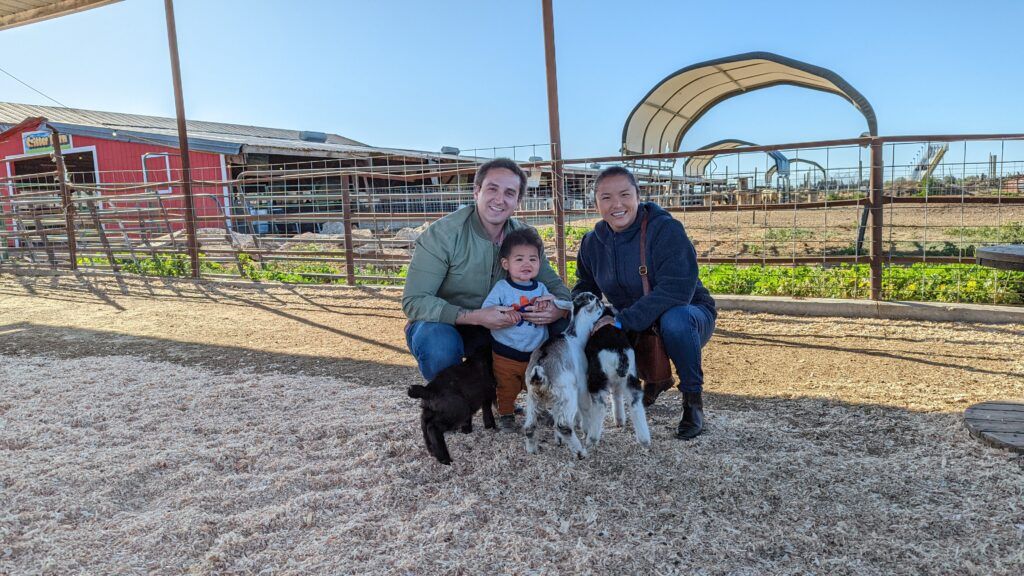 Are You Ready To Work Your Ass Off to Earn Your Lifestyle?
Are you tired of the daily grind? With a laptop and an internet connection I built a small website to generate income, and my life completely changed. Let me show you exactly how I've been doing it for more than 13 years.
It might surprise you to know that such apps do exist. Some of them focus almost entirely on watching videos, while others have other ways to earn as well, such as downloading apps or completing offers.
This list takes a close look at the different apps in the field, most of which we've tried out for ourselves. We don't just talk about the features of the apps either. We also take a close look at how the apps work in practice.
Now, as you can probably guess, none of these apps are amazing money earners. You'll generally be earning less than you would be with surveys (and those don't pay particularly well to begin with).
Still, watching videos on an app is a very passive way to earn – as you generally don't need to pay much attention. You could have the app running while you're watching Netflix on your laptop or something like that.
So, let's take a look at the apps themselves.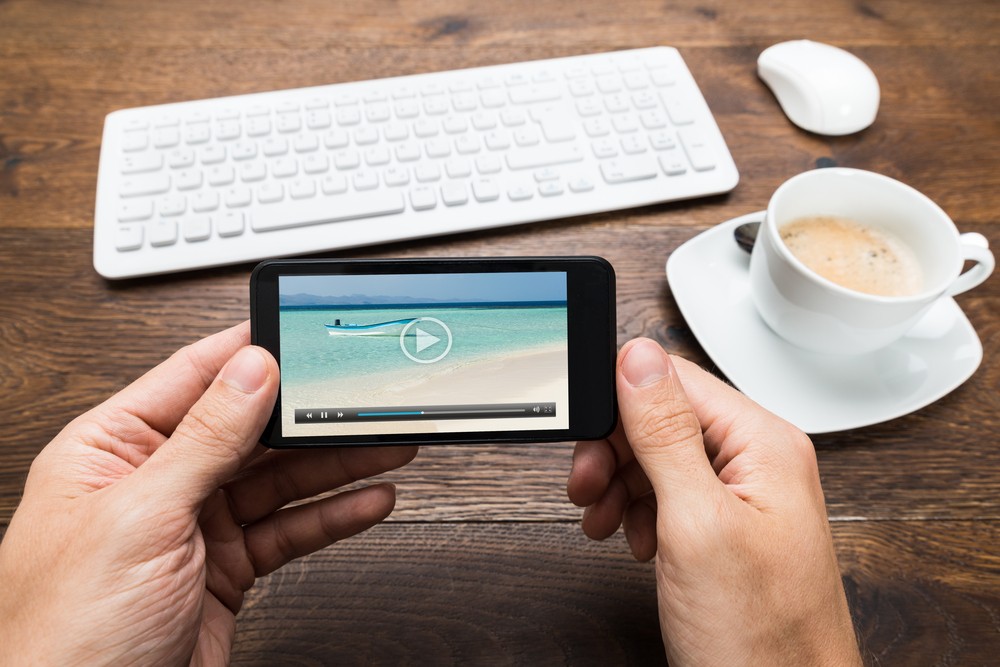 Apps That Pay You To Watch Videos
AppTrailers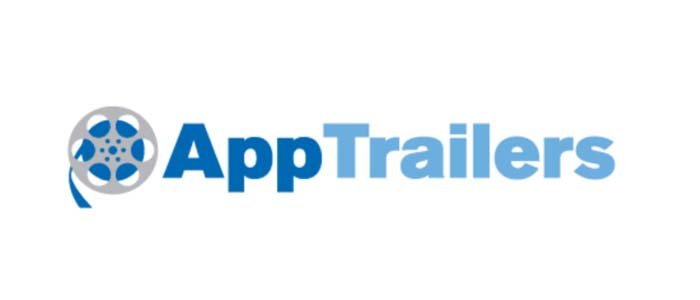 As the name AppTrailers suggests, this app allows you to earn by watching trailers for other apps. But, that's not all you'll be doing. There are other video types included in the app too, including music videos, ads and random videos that are meant to be amusing.
One frustrating aspect is that you need to watch ads so that you can watch the videos – which gets annoying fast. I had serious issues with video buffering too. Some videos wouldn't load for me, while others took a minute or two before they worked.
While the time delays weren't huge, they did make the whole process of watching videos take that much longer. This is a big problem when the earning process is slow anyway. For example, it took me around 15 minutes to earn 14 credits – and you need 1,000 points to hit the first cash out tier (of $1!).
AppTrailers has also added the chance to earn by playing trivia, but it's not clear how much money you can make this way.

AppRedeem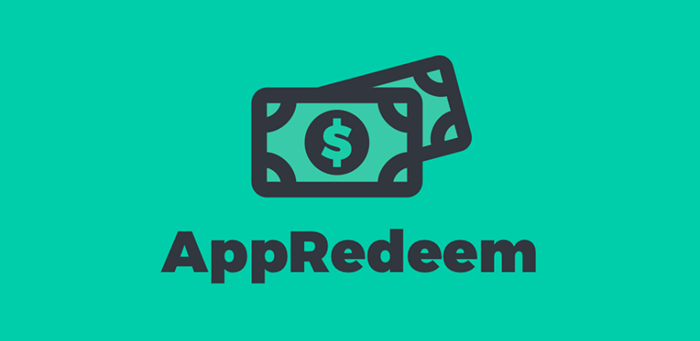 The company that produced AppTrailers also created an app called AppRedeem. AppRedeem is more complicated, as it offers many different ways to earn – with video watching being one approach.
The app pays out in Perk Points and you get up to 10 Perk Points for each video that you watch. This is pretty low, as installing an app can net you up to 500 Perk Points and you can get up to 2,000 for completing a survey.
The app averages 3.9 stars on Amazon Play. The rating isn't horrible, but it is pretty low for an offers app.
While the app appears to work well and still pays out, it is out-of-date. The last update was in 2017, which is seriously concerning. In contrast, many apps update every month or two, to make sure everything continues to work well for users.

InboxDollars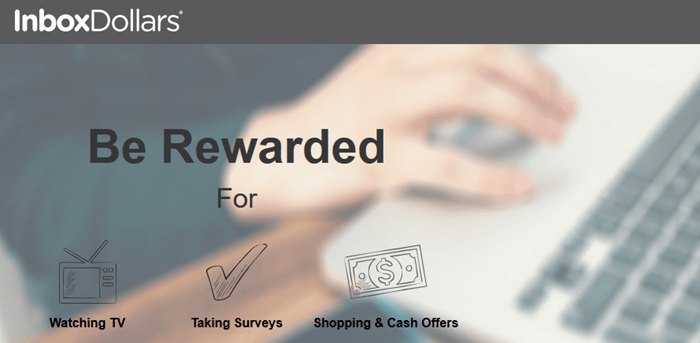 InboxDollars could be called an offers app, as it provides multiple ways for members to earn. Watching videos is one significant aspect, along with completing surveys, playing games and getting cash back for shopping.
Videos can cover a variety of topics, including news, food, entertainment and health. InboxDollars estimates that there are around 24 to 30 videos available per day in each category, which is pretty impressive.
Instead of getting paid directly for watching videos, you get a virtual scratch card instead. According to InboxDollars, these can pay $5, $10 or more, but users tend to earn between $0.05 and $0.25.
While the cards can be fun at first, the style is also quite gimmicky. You're not getting one scratch card per video either. You may need to watch quite a few to even get one scratch card.
Reviews from users confirm this issue. For example, a reviewer from February 2020 mentioned earning just two cents for watching and rating 14 videos. This means that you'd need to watch a lot of videos to get anywhere.

TV-Two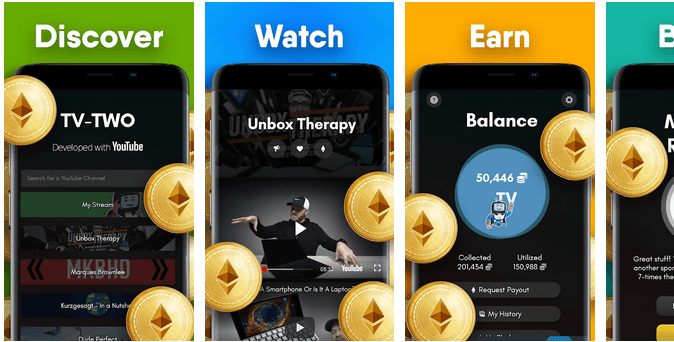 As you might guess from the name, TV-Two focuses entirely on watching videos. The app claims to have more than two million creators on their app, along with videos for every situation imaginable.
Of course, this style means that you're not actually watching TV. Instead, you'll mostly be watching random clips and app trailers. Some of them may be interesting, while others will probably be quite boring.
The most interesting thing is that TV-Two pays out in cryptocurrency. There is also a boost option, which provides various offers where you can earn as well.
While the app tends to get positive reviews, it does have its share of issues too. Some users mention poor customer support and bugs within the app itself. To be honest, this isn't too surprising, as the app is relatively obscure and the company isn't as well-known as others in the field.

Swagbucks Watch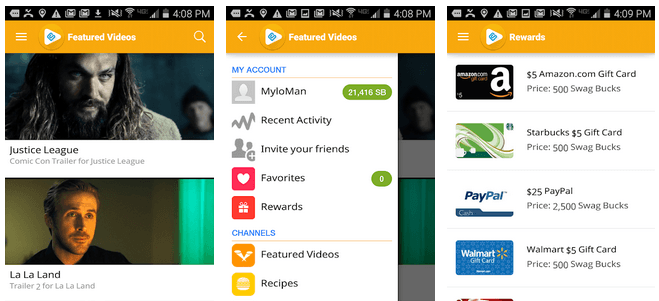 Swagbucks is probably the most feature-filled survey sites out there, so it shouldn't be surprising that they offer the chance to earn by watching videos. Computer users can do this through the Swagbucks site itself, while smartphone users can turn to the Swagbucks Watch (TV) app.
You get a small amount of Swagbucks (SB) for watching videos, along with the chance to earn up to 6 SB.
Swagbucks is upfront about the amount that you earn from watching. For example, a playlist called You Did What? Offers 2 SB for watching 40 videos (with an estimated play time of 56 minutes for the entire playlist). Another playlist provides 1 SB for watching 20 videos (this time the play time is around 25 minutes.
These figures are very low, as a $3 Amazon gift card will cost you 300 SB. Even if you manage to hit on a sale for the rewards cards, it would take a long time to cash out from videos alone.
However, Swagbucks does have many other ways to earn. It also has a good reputation and pays members. These aspects alone help the app to stand out from the competition.

Viggle

The Viggle app aims to provide income for TV fans and movie fans. The app did well on Google Play at one point (averaging 4.2 stars on Google Play). That's not the case right now, as the app has dropped down to 3.4 stars.
Part of the problem seems to be that Viggle doesn't recognize new shows on network TV. In fact, the Viggle app itself hasn't been updated since June of 2019.
Comments and complaints by users suggest that Viggle changed hands so that it is now owned by Perk. Users earn Perk Points instead and can cash out that way (this may be why the Perk TV app no longer seems to be operational).
Even when it was working well, I was never that impressed by Viggle. Most of the income potential comes from watching network TV (rather than streaming services) and the app seems to be pretty ad-heavy.
There is an offers section that offers another way to earn money, but it is just filled with the typical offers that you see on countless other apps.
Viggle might still be worth it if you happen to watch something that the service still recognizes, but that's about it.

Lucktastic

Lucktastic is promoted as a scratch cards app. You do literally get to scratch off virtual scratch cards, with the hope of earning money. When I reviewed the app, I saw scratch cards where you could win up to $50, $500 or $1,500.
Those figures are pretty impressive, but I tended to just earn tokens when I completed the scratch cards, rather than anything else. This is pretty much what I would expect too. The odds of winning money through the scratch cards will be low – as the company needs to be making money too.
That being said, winning on the scratch cards isn't the only way to make money. You tend to get some tokens for each card no matter what. These can be cashed out for gift cards. The catch is that you need a lot of tokens to do so (such as 130,000 tokens for a $50 Amazon gift card).
It would take a long time to cash out with just tokens, especially as you might only get a few tokens for some scratch cards.
While the app does focus on scratch cards, you are still basically getting paid for watching videos – as the app is heavily ad supported. There are often videos that you need to watch before you can complete a scratch card, along with ads that you need to tap past.
The style is more interesting than simply watching one video after another. And, to be fair, the scratch cards were entertaining. Still, your income is less predictable than with other video watching apps.

Vimo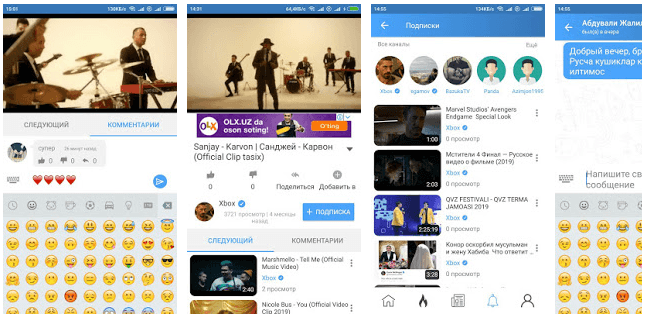 I'm including Vimo in this list mostly as a warning, as this is an app that looks appealing, but does not perform well in practice. It averages just 2.9 stars in the Google Play store, which is one of the lowest ratings that I've seen for this type of app.
The biggest complaint is that the app often says 'data not found' when people are trying to watch videos. Even when the app works, it seems like the videos take a long time to load.
The ratio of time to money is pretty bad too. Users tend to earn 5 points per video, but you may need as much as 10,000,000 points to withdraw $5. Daily rewards of 200 points help to shift the balance a little. Even so, you're not going to get a lot of money for your time.
Some of the app's issues may be resolved with a future update, but don't hold your breath – the last update was in September 2019.

Daily Scoop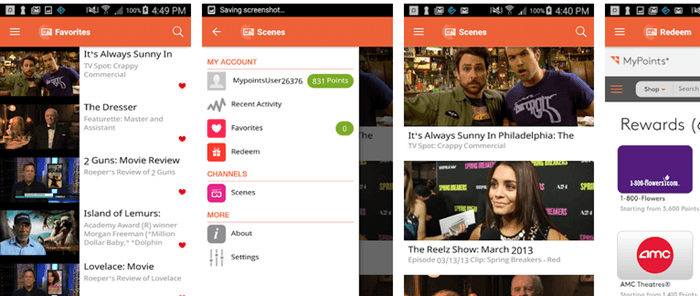 Daily Scoop is related to the survey site My Points, but this app focuses on watching videos rather than completing surveys. The videos follow a variety of styles, including clips from TV shows, commercials and movie reviews.
To be honest, the videos do seem more interesting than what other apps offer. Still, there are likely to be plenty of boring ones in the mix too. A bigger problem is that some of the videos are long. You might spend 30 minutes watching a single video – and then only get 5 points for the process.
Some users also mention that the number of videos is limited. You might run out of videos entirely.
The connection to MyPoints is somewhat helpful here, as you can earn points in other ways too. You could use the MyPoints website or try out their mobile app (although that app seems to be pretty glitchy).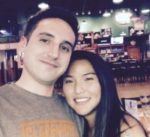 Nathaniell
What's up ladies and dudes! Great to finally meet you, and I hope you enjoyed this post. My name is Nathaniell and I'm the owner of One More Cup of Coffee. I started my first online business in 2010 promoting computer software and now I help newbies start their own businesses. Sign up for my #1 recommended training course and learn how to start your business for FREE!