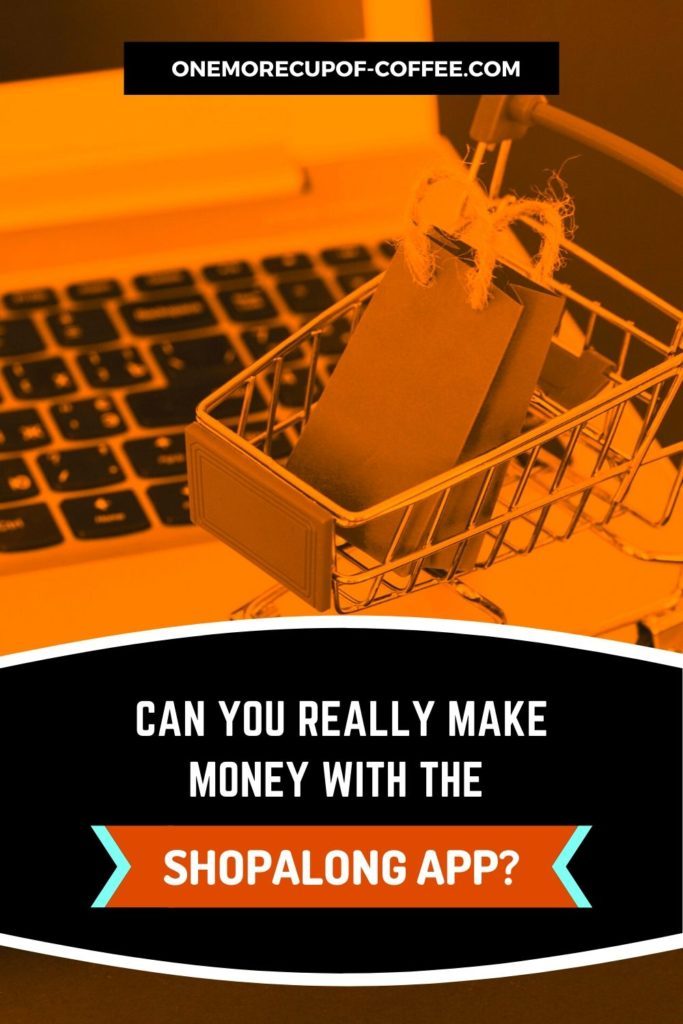 Who doesn't like 'fun and rewarding' assignments that can also earn you cash? Well, that is exactly what this app promises. But can you really make money with the Shopalong app? It has about 10,000 downloads in the Google Play store, and a 4.2 star rating.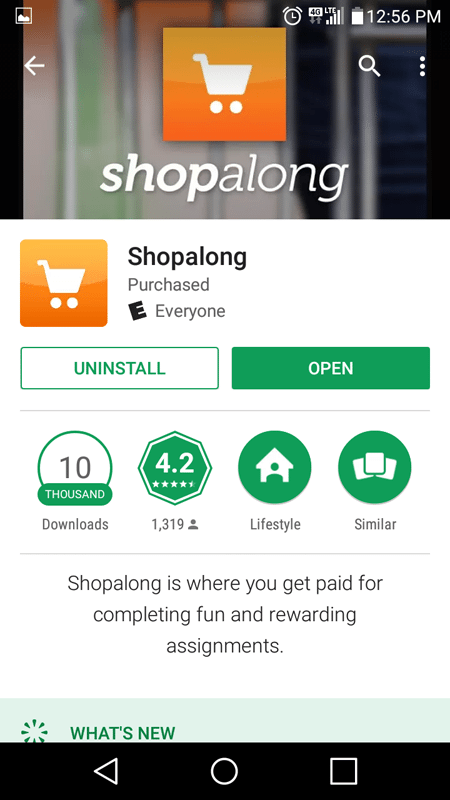 I also took a look at the Read More section, which actually did a great job of describing the finer details of how the app worked. It helped me to understand what 'assignments' were as well, which seem to be the cornerstone of how the app works.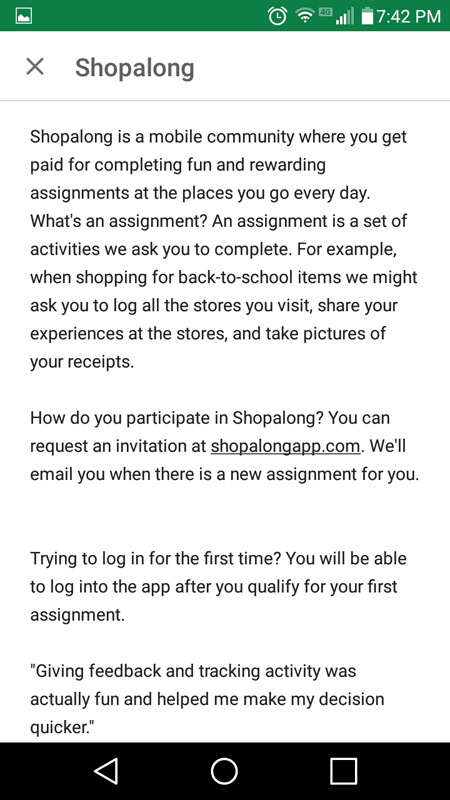 The rating was pretty good, to be honest—but I really wanted to figure out for myself what all the buzz was about. So I downloaded it with my Android phone, and decided to give it a try.
Making Money With The Shopalong App
Here's what happened.
Opening Up Shopalong For The First Time
Upon opening the app, I was taken to this screen first.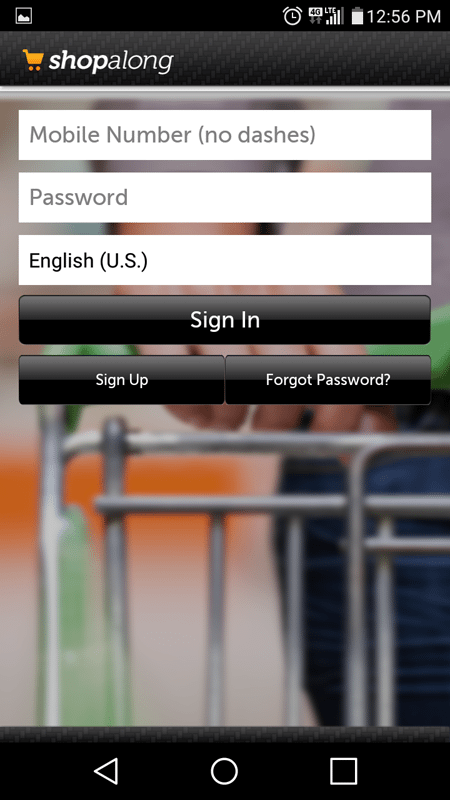 After signing up, I was taken to this screen.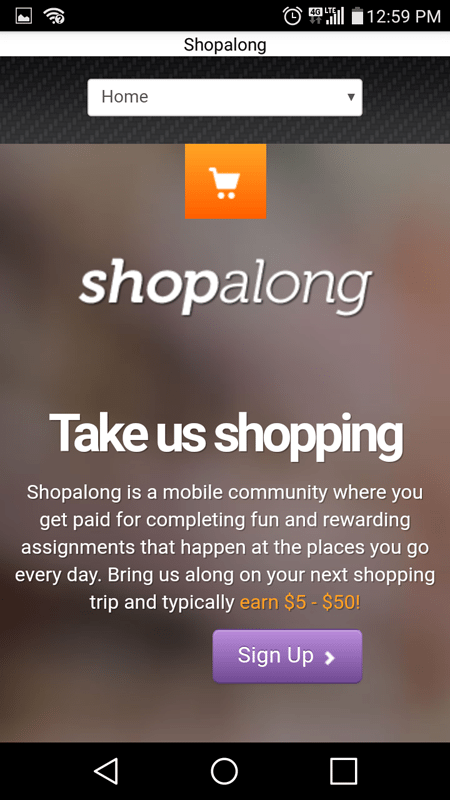 So, here I got a much better idea of what the app actually does. They did their best to make it sound fancy—but it just sounded a lot like a survey app that you use on-location. Obviously, I didn't know for sure at this point—but that was my theory.
I've had some good and bad experiences with these types of apps—mostly bad. They tend to be really time-consuming and not pay enough to make the time worth spending.
But… the description did say that you can earn $5-$50, and it seemed to allude to the fact that you can earn this on every trip. That would make this app way better than other apps in the same category—but I had yet to find out for sure.
Signing up was pretty easy. I just had to enter my name, email, and the type of phone that I use (Android). After signing up, I got an email from the company.
Here's the email that I received.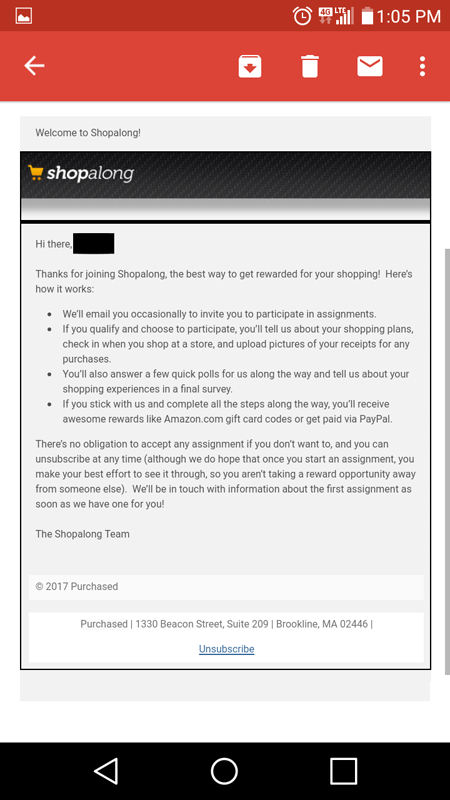 Judging by this email, it seemed that I would need to wait for a request to accept any jobs. I mean, it's a bit more complicated than just that. I would need to see if I qualified, etc.
But, for the most part, that's the gig. You join, they email you, you agree to participate or don't participate at all—and that is that.
There was really nothing else I could do in the app before I got an assignment… so I decided to take a look at the Google Play Reviews to see what other people had to say about it.
(Note: At this point, I paused my review process and waiting for about 24 hours to see if I would get any assignments. And at this point, I had still not received any… which was a bit of a downer to me.)
Taking A Look At The Google Play Reviews For Shopalong
Ok, from reading through the reviews, I quickly picked up on what the major complaint seems to be about this app.
Apparently, the app sends out assignments that take up to 9 days to complete… and these assignments consist of a series of surveys, and a 'final' survey that you get at the end of the entire project. And apparently, after receiving this final survey, you get your reward.
A lot of reviewers seemed to complain about not getting the final survey sent to them, however, and this basically resulted in a lot of work being done by these users for zero payout.
Now, with that being said, it seems that Shopalong customer service is also really on top of the review situation, because there are almost always responses from representatives that give instructions for how to correct the problem—or, in some cases, to give an explanation for why the survey may not have been sent (some people didn't qualify for it because they missed too many of the other surveys).
Here are some examples of reviews that discuss this problem.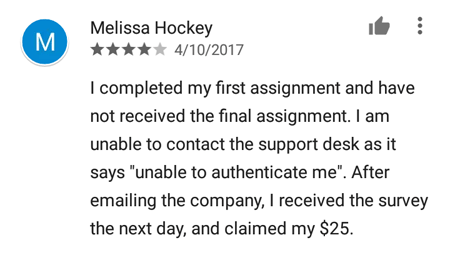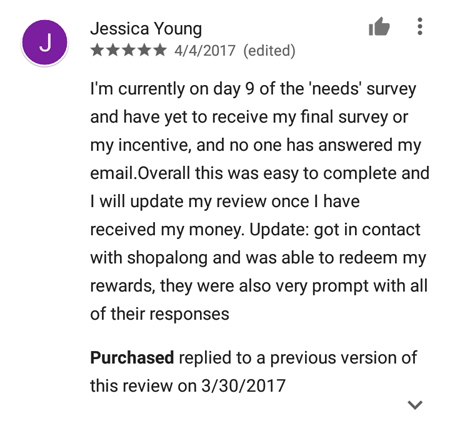 I also noticed that some customers seemed to complain that there was just never enough work to do. One customer in-particular complained that it had been 4 months since the last email from the company.
This is understandable to a point, as there is really nothing the company can do if there is just no work to be done—though I can also see how this is a pain for the app users.
But… I also learned that you don't necessarily have to keep the app on your phone to use Shopalong. The assignments come via email, and then you respond to them to see if you qualify and can just use the company website to finish the process—so that would mean that you could, in theory, just use the Shopalong website and your email to complete assignments.
So, for people who are concerned about the app taking up space on their phone—that's not really a concern, which is a surprising upside.
Now, as for the money, here is some information on about exactly how much you can hope to make with Shopalong. We saw in the first review above that one user made $25 within what seemed to be a short time frame—though no technical frame of reference for time was really given in the review.
Here is a similar review that quotes the $25 amount…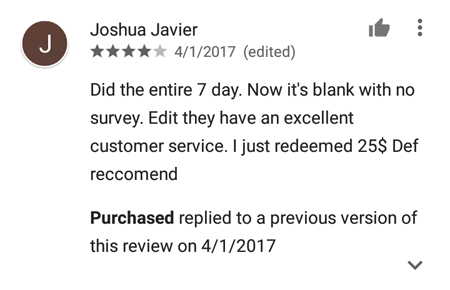 Here is another review that gives us a bit more insight into how much you can hope to make…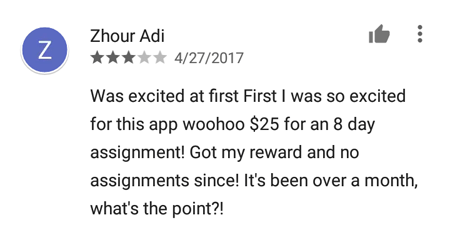 So, we see here that an 8 day assignment pays out $25… which gives us a timeline. That's actually quite a bit of money… but it still doesn't tell us how long it takes to finish an assignment.
I began to look into this detail, and found out that most people described the assignments as 'quick and easy,' taking 'less than 5 minutes in most cases.' I also found this review, which seemed quite helpful…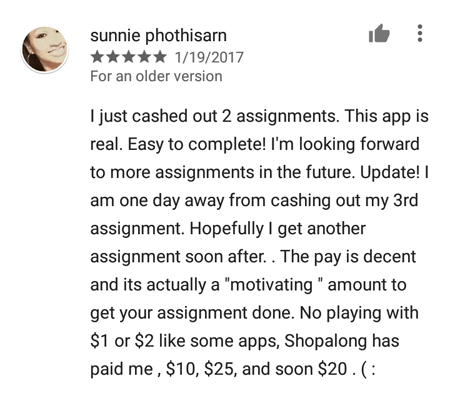 Is Shopalong Worth The Money You Get For Your Time?
There are some positives and some negatives about this app—and I'm going to cover them both here.
First of all, let's start with the negatives. The app doesn't send out assignments very often. In fact, some people in the review reported months between receiving invitations to assignments—which is a pretty long wait.
There also seemed to be some issues with the final surveys and payouts. A lot of people complained that they either never got their final survey, that they didn't get paid, or that they were not allowed to log back in—for some reason.
Now, with that being said, I feel that it is also worth mentioning that, in the reviews, I read that customer service was actually very good with this company—and a lot of these issues seemed to get resolved without much of a problem.
Another upside to the app is that it works well. But even more than that, you don't really need the app itself to do the assignments… because those come in via email, and you can just log into the website to get everything taken care of anyway.
So the app, it would seem, is really only necessary to get started. You can even get started on the website without the app, to be honest… so the app might be more of a marketing platform than anything.
Another good thing about this app is that the payouts are really good. A lot of people report getting $25 a week for assignments (when assignments actually come in). I'm not sure I've ever seen such consistently high payouts for surveys before. This is certainly a top-level survey app if you're looking to earn extra cash.
But another upside to the app is that, despite paying you good money for surveys, the surveys are also pretty easy. Most reviewers comment on how easy the assignments are—which is also kind of rare for an app like this.
Plus, the ability to just 'sign-up and then forget it' presents another interesting advantage. Since you don't really have to even keep the app on your phone once you register, you can just use the app when assignments come in, and then use other apps in the meantime.
Yes, it would be nice if Shopalong offered more consistent work—but at the same time, it is really easy to just make use of it when it becomes available, and then move onto other apps when a dry-spell hits.
For this reason, I feel like it's worth it. You might not see much work, but when you do, this app can quickly put quite a bit of cash into your pocket—and the great customer service can help to keep you from facing frustrating problems on your own.
Two thumbs up for this one. Surprisingly, I liked this survey app. I liked it a lot.
Our Final Thoughts About The Shopalong App
Should you download it and use it on your phone?
The Shopalong App Revies
Honestly, there are tons of various apps that claim to help you "make money", but really there are two facts to consider. 1) Most of them don't actually work. 2) If you can make money, it's not going be very much. If I'm going to spend any amount of time working online, I want to be working for myself by building my own profitable website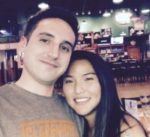 Nathaniell
What's up ladies and dudes! Great to finally meet you, and I hope you enjoyed this post. My name is Nathaniell and I'm the owner of One More Cup of Coffee. I started my first online business in 2010 promoting computer software and now I help newbies start their own businesses. Sign up for my #1 recommended training course and learn how to start your business for FREE!