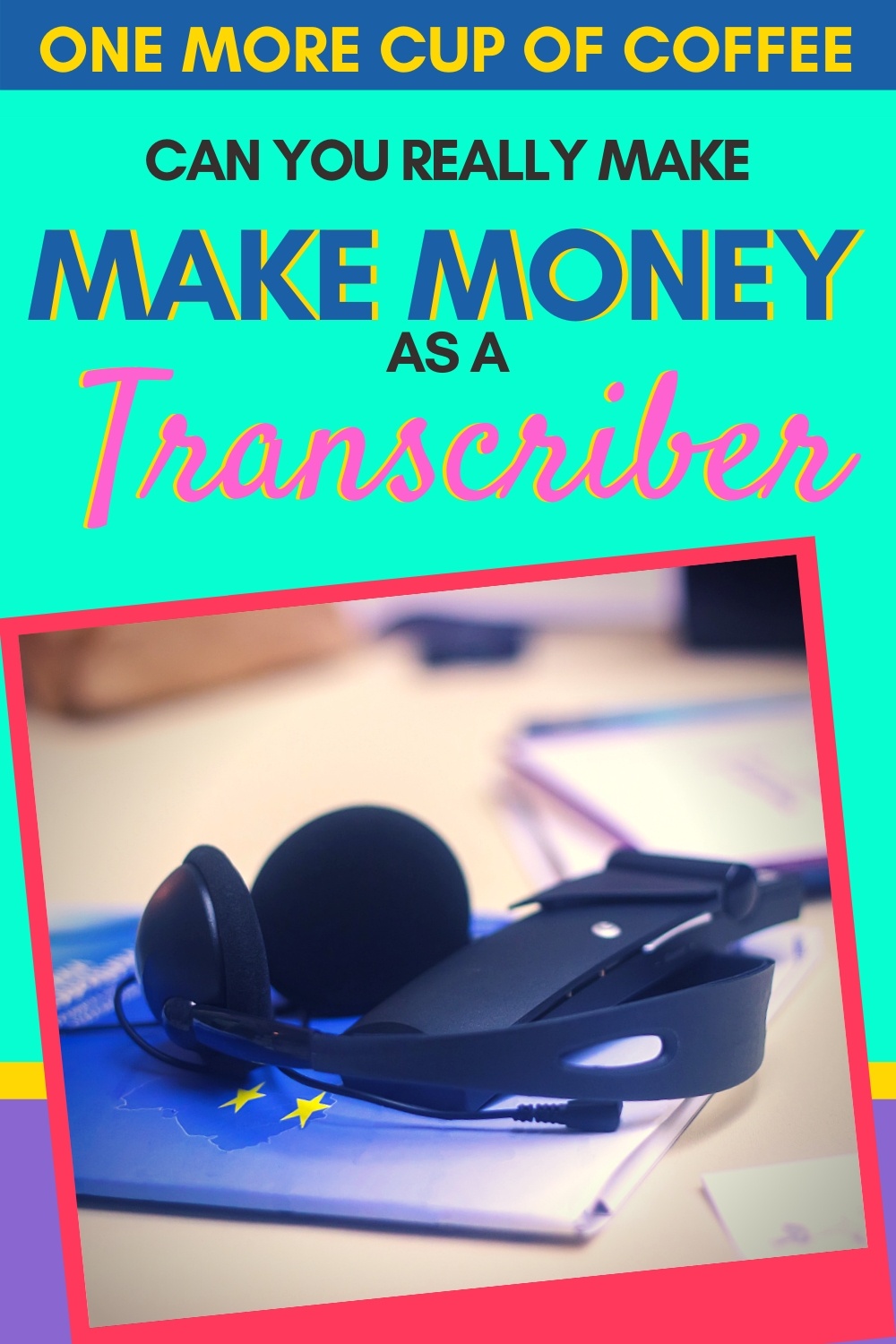 How would you like to work at a job that is flexible and can basically be worked from home? Working as a transcriber would enable you to do just that! Now, I know some of you may be asking, "Can I really make money as a transcriber?" I'm here to give you a resounding "Yes!"
What does transcribing involve?
Essentially, as a transcriber, you would listen to an audio file and type the words into your computer. The job may involve transcribing audio files from conversations, lectures, court proceedings, interviews, business meetings, or something else. This type of transcribing is called general transcription.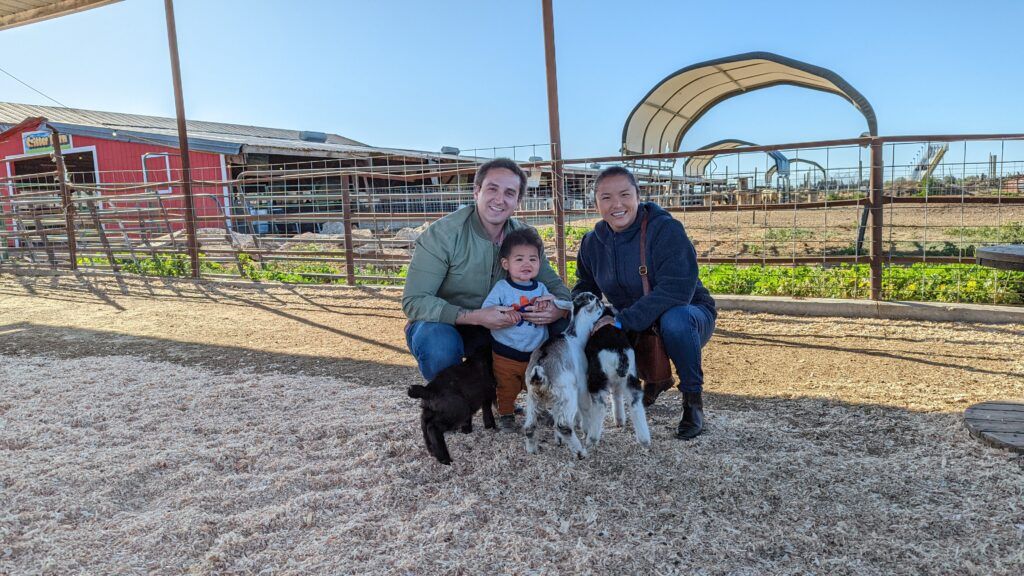 Are You Ready To Work Your Ass Off to Earn Your Lifestyle?
Are you tired of the daily grind? With a laptop and an internet connection I built a small website to generate income, and my life completely changed. Let me show you exactly how I've been doing it for more than 13 years.
Nearly anyone can do general transcription, provided they have a few essential qualities and equipment. Transcriptionists need:
To be good listeners: I've had transcription jobs in which I had to transcribe voices of many dialects. Some people talk too fast, some talk too slow, and some don't' talk very audibly at all. You first need to have good hearing and be a good listener to use your judgment from time to time, but overall these jobs require you to type things verbatim.
Skilled computer skills: You need to have decent enough computer skills that don't make you feel flustered when you have to do things such as research, downloading and typing files, and documents. You also have to be an accurate and fast typist. You'll also need to have excellent English skills and know good grammar and punctuation.
Lots of patience: This is a must-have. In my previous transcription work, I've had to go over the same areas in an audio file multiple times when the speech was difficult to discern. If you don't have patience, maybe this isn't the job for you.
Those are the basic things needed to be a good transcriptionist. While most transcription jobs won't require special equipment, if you opt for medical or legal transcription jobs or you decide to get quite serious about general transcription, there are some things that you'll need to be a master at the job.
For medical transcription, you'll benefit from:
A reputable medical dictionary – Stedman's is recommended
A drug reference book – Quick Look Drug Book is recommended
An AHDI Book of Style – Helps to understand formatting requirements for medical records
Those are all available at on Amazon or through Barnes and Noble. The great thing is it's an investment in your future and tax deductible if you work as a freelancer or contract worker.
In addition, for most transcription work, headphones are highly beneficial. I couldn't have gotten by without mine. Listening to recordings and understanding them is not as easy as it sounds.
The tiniest bit of noise outside the audio recording really makes it harder to understand what's being said. Headphones help with this problem.
Also, some transcription jobs can take hours and you may have to listen to some passages over and over again. If you work from home, it can be annoying to other people in the house.
Finally, in the old days, foot pedals were the norm, but with programs like Express Scribe, everything is at your fingertips. The software allows you to do the whole transcription seamlessly.
You upload the audio file and play it and type away. You can even program some of the keys to act as pause buttons and rewind and speed up buttons.
Trust me. If you've never done transcription before, do yourself a favor and get a program like this or at the very least, foot pedals to help you do the work. Many places don't require it, but it'll make your job a lot easier.
Where can I find transcription work?
There are a few resources at your disposal when searching for transcription work. First, if you have a medical background or a transcription certificate, the obvious thing to do there would be to check with local medical offices that you are familiar with.
MTStars is an online resource to find medical transcription work as well.
For general transcription, you can check with lawyers offices, courts, universities, and large corporations near you to see if any of them have openings for a transcriptionist.
An easier route can be to narrow your search down to online opportunities. This is where much of the transcription jobs today can be found. There are many companies that hire transcribers and we'll talk more about that in a little bit.
It's actually quite easy for transcribing newbies to find work online as they are quite accommodating in hiring beginners.
One of the more popular transcribing companies online is TranscribeMe. They require you to pass a short transcription test, then you're placed on a waiting list for a project once you do so. Their files are short and you can work when you want with no deadlines.
TranscribeMe pays $20 per audio hour and no special equipment is needed, other than your high-speed internet and a computer. The company says their average transcriptionists earn $250 a month with part time work and their higher-level workers average $2,200 a month.
Quicktate is another online transcription service that hires freelancers. Once again, your skills are tested and they'll put you through as one of their transcriptionists when you pass the test.
Their jobs mostly entail transcribing messages and other easy tasks. Quicktate is definitely for beginner transcriptionists as they only pay a penny for every four words described. It's a way to get your feet wet and some training in.
Quicktate's sister company, iDictate, will utilize more experienced workers from Quicktate and pay double Quicktate's rate.
The amount of work you'll do for either company is up to you. They'll let you do as much as you want.
Other things worth noting
Great transcription work is more than just listening to the audio and typing the words into text. There are a few things that will set you apart from others in the transcription market. For instance, time coding is important when transcribing.
Time coding is a way to stamp the file to show when a particular part of the conversation was spoken. Many transcription jobs require time stamps on their completed files.
Others have various ways they want their transcript formatted. Knowing when to use an ellipsis will also set you apart from those who don't know how to use it.
You will also want to know how to reference sections that have a poor audio quality that makes it difficult or impossible to translate so that the person receiving the file knows there's room for error there.
What does transcription work pay?
In the end, your how much transcription jobs pay is determined by how much you want to work, your experience level, and the type of transcription work you do.
Beginners won't bring home a salary to write home about. But, everyone has to start somewhere, and even a modest venture in transcription work can bring in a nice, supplemental income that can help pay the bills or have some of the extras you want each month.
The great thing is that the work is flexible and you can determine how many hours you want to work.
All that being said, the average rate for general transcribers is $10 to $20 an hour and sometimes more, but starting out, you are really looking at minimum wage until you're mastering the work and have gained enough experience for clients to take notice.
Once again, it bears repeating that legal and medical transcription work tend to pay more.
Some companies also pay by the audio hour rather than the traditionally hourly wage. What this means is that if a company advertises that their pay is $50 per audio hour, they mean that the audio file you have to translate might be an hour long. But, it can take you four or even six hours to translate that file.
No matter how long it takes you, the $50 promised is all you will get. This is where we see how having the best tools, skills, and experience can impact your bottom line.
In my beginning work as a transcriber, I was often transcribing files verbatim that took five times the amount of audio minutes on the tape. No one said transcribing is easy, but with experience, it does get more efficient.
In the end, though, if you stick with it, it's a great opportunity to earn money with a flexible job that you can build around your own life. You'll also get better with time, and find that jobs that once took you much longer can be done in a fraction of the time.
As a writer, you have an in-demand talent that can be used to earn you TONS of money online. You can earn money freelance writing, for sure, but it's still just trading dollars for hours. Personally, I recommend starting your own website! Information is the currency of the internet, so why not leverage your talents to build yourself a serious online income! Learn how to create your own blog-style website and make money through advertising.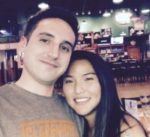 Nathaniell
What's up ladies and dudes! Great to finally meet you, and I hope you enjoyed this post. My name is Nathaniell and I'm the owner of One More Cup of Coffee. I started my first online business in 2010 promoting computer software and now I help newbies start their own businesses. Sign up for my #1 recommended training course and learn how to start your business for FREE!