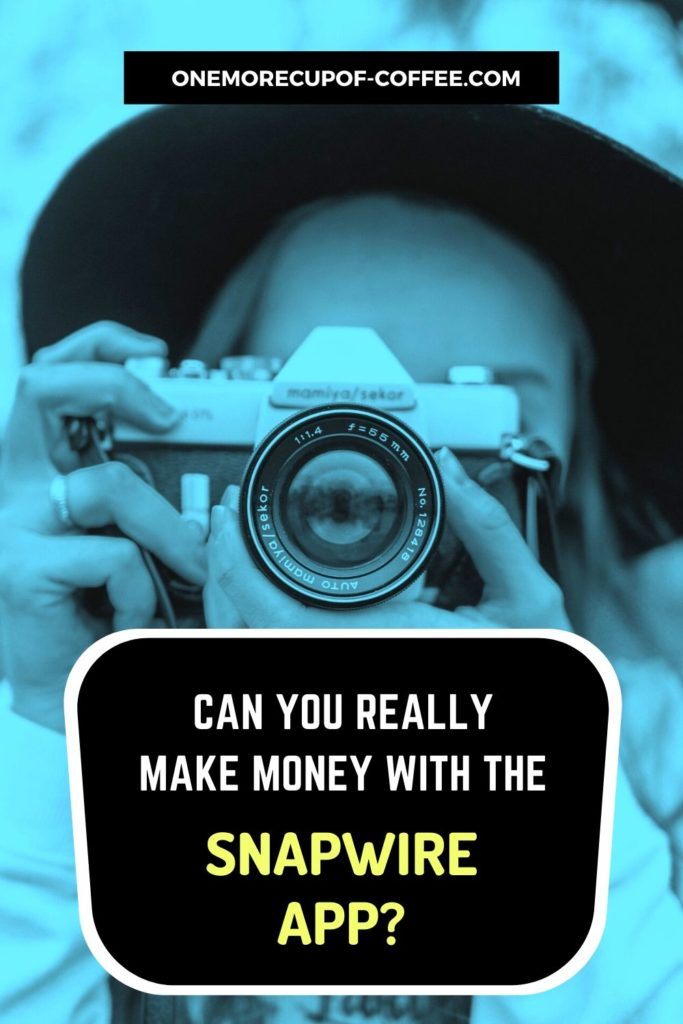 Snapwire is another app that allows you to sell your pictures for cash. We've reviewed apps like this in the past… but can you really make money with the Snapwire app?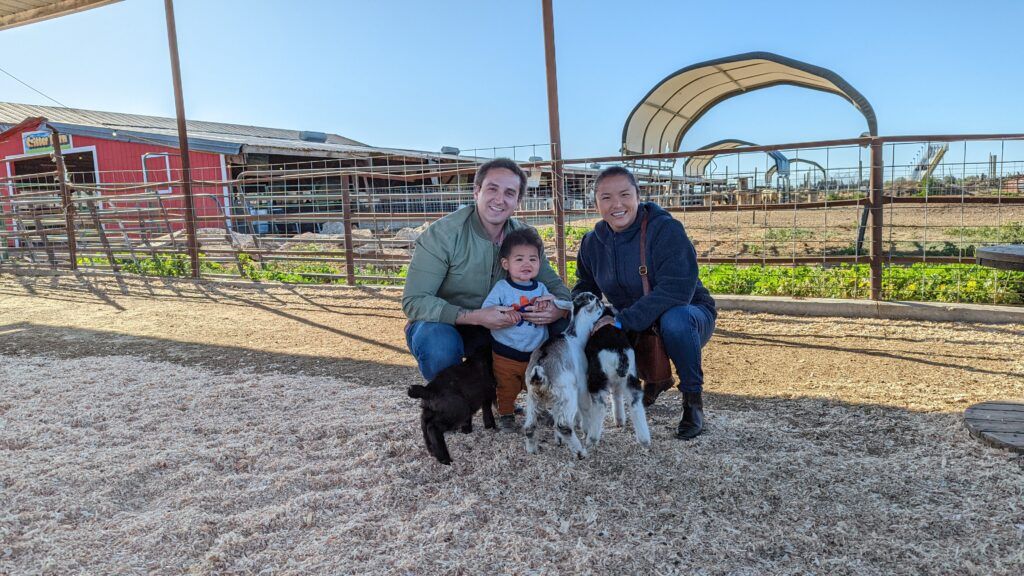 Are You Ready To Work Your Ass Off to Earn Your Lifestyle?
Are you tired of the daily grind? With a laptop and an internet connection I built a small website to generate income, and my life completely changed. Let me show you exactly how I've been doing it for more than 13 years.
This was obviously the most important question, so we downloaded it and give it a try.
Here's what we found out.
Making Money With The Snapwire App: What Is It?
Snapwire seems to operate under the following mantra…
Get paid for your beautiful, authentic photos
It has 3.9 stars on the Google Play Store, which is actually better than a lot of the apps that we've looked at more recently.
It's been downloaded more than 100,000 times, and has been reviewed by over 1,000 users—and most of those reviews are 5-star reviews, which is pretty awesome.
Getting Started With Snapwire
The first step to getting started with Snapwire was to log in.
I chose to log in with Facebook, as this is generally just easier. The app notified me that Snapwire would receive my public profile and email, but this is pretty normal, so I pressed on.
After I clicked to continue, I was taken to a screen where I chose a username and a password. Then, I was asked to write down my location, why I loved photography, my Instagram username, and my website URL.
I don't actually have an Instagram (yeah I know… please don't crucify me). And I didn't really have a website URL that I wanted to list—so I just went with the first two items and then went to the next step.
Next, I was given the opportunity to choose my 'style.'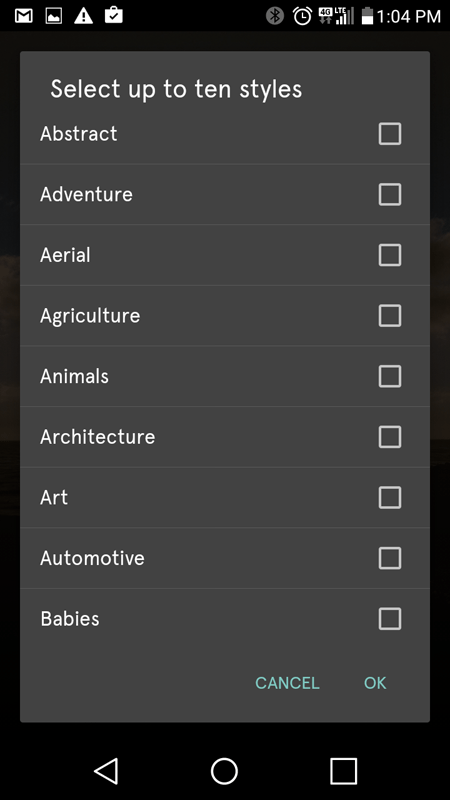 There were all kinds of styles available, and you could choose up to 10, which was actually pretty cool. I just chose 'Abstract' and called it good.
Then I clicked 'done' to complete my registration.
I had no sooner clicked 'done' than I was taken to a page where this popped up.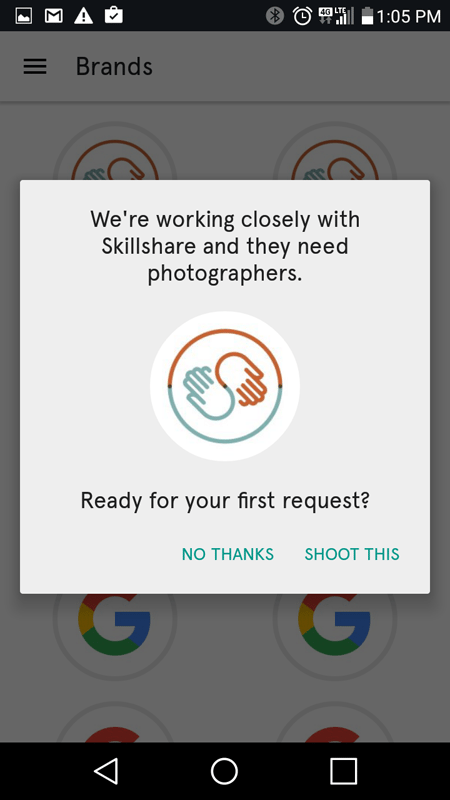 I had no idea what was going on, so I clicked 'No Thanks.'
This left me at a screen that looked like this.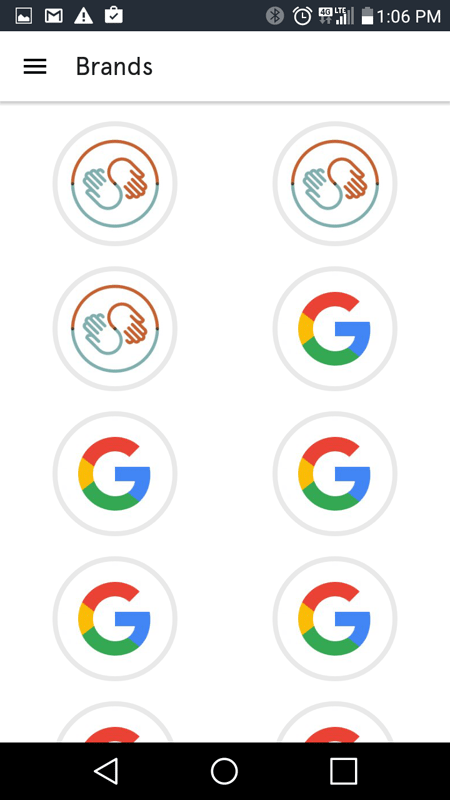 Admittedly, there wasn't much to go on here (I don't even know what this was… it might have been a glitch). So I started to dig around by clicking on the Brands drop-down menu in the top right corner of the screen.
What I Found Inside Of Snapwire
Once I got inside and started to take a look around, I realized what was really going on. Snapwire is a site where photographers can sell photography—but it is accomplished much differently than it is on most photography sites.
For the most part, it works like this. Companies or individuals will set up a Request, which is basically an open project that any photographers can join in on. You tell the photographers what you want, set a turnaround time, and set the price.
Then, as submissions begin to come in, you can nominate photos to show photographers what direction you want the artwork to follow, and you can award them points.
And at the end of the request, you purchase the best photography from the winning photographer (or photographers), pay them, and keep the images.
That's pretty much how it works. There is also a marketplace where your photos can be displayed for sale, but they have to meet certain criteria to make it there. Beyond that, you can also sell from your own portfolio.
What Is Snapwire Like From The Photographer's Point Of View?
Make no mistake—this app is certainly geared toward photographers. When you go into the Request section of the app, you can actually browse what projects are currently going on, and jump into them to see what the companies are looking for.
Here's an example of what this Request browsing page looks like…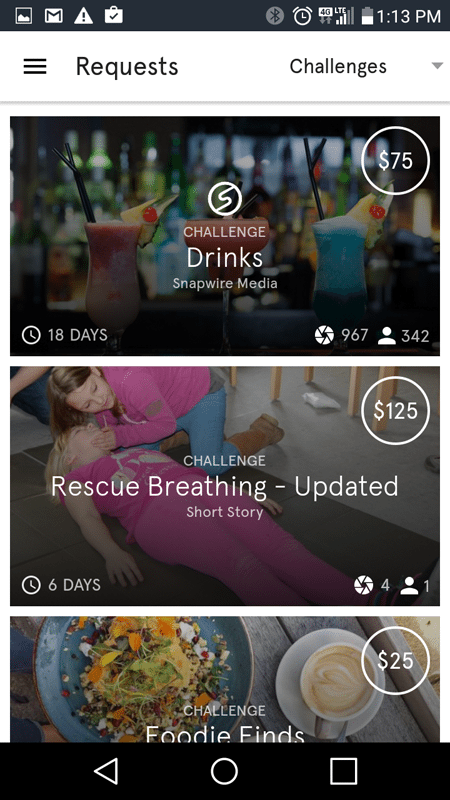 When you go into a Request, a small brief will pop up that will tell you about the project.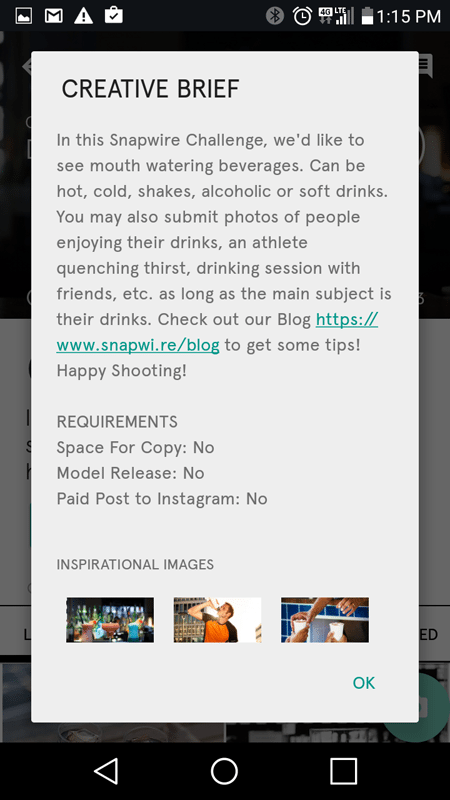 You can then view the pictures that have already been submitted, the images that have been nominated, and the selections (if any) that have thus-far been purchased.
You can even see which photos are 'leading,' so that you can see how your images are comparing to those that have thus-far been favored by the company or business that issued the Request.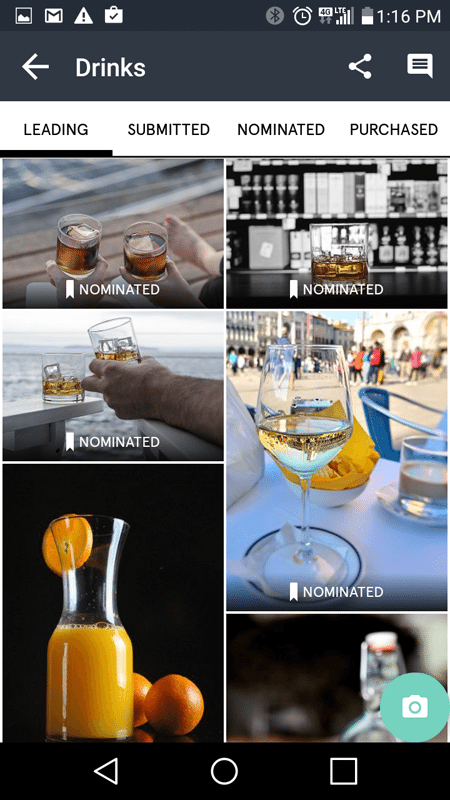 We really liked how Snapwire had this laid out, to be honest. The atmosphere was quite competitive but in a transparent way. The way the Requests are set up seems to spark inspiration and interest.
It's not just a dull mess of directions and suggestions. There is almost a social-media type 'buzz' to each request, and the ability to follow the progress of the Request in real-time is pretty awesome.
So far, we were pretty impressed with how it worked—but we still hadn't gotten to the big question.
Can You Earn Any Money On Snapwire? And If So, Then How Much?
Photographers basically have two different avenues to earn money on Snapwire.
Firstly, they can take part in one (or many) of the various Challenges/Requests that are posted. These pay out different amounts, but seem to average about $50 per each image that is actually chosen.
But photographers can also just sell their stock photography from their portfolio or on the marketplace—and the prices for this tend to range quite a bit. Here is one random image that we took a look at, along with a price for what it would cost to get a large-quality version of it…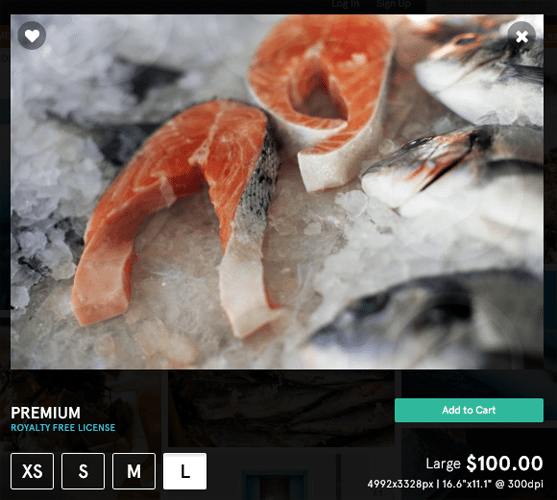 The payouts on this site seem especially good. We've reviewed other photography apps in the past, but none of them (that we have looked at thus-far, anyway) have paid out quite as well as Snapwire does on a per-image basis.
Obviously, not all of the profits are going right to the photographer, either. On Requests and Challenges, the photographer gets to keep 70% of the profits, which is pretty good. But this drops to just 50% when people buy directly from your portfolio or on the marketplace—which is likely why so many people seem to favor the Requests and Challenges.
These seem to be what this app is known for—and for good reason.
Snapwire also has a leveling system that rewards photographers for successful projects and images. The higher the photographer's level, the better the perks. They get better visibility, can be invited to Requests, and can eventually get paid commissioned shoots!
There are seven levels within Snapwire, and each level earns you a unique perk that helps to increase your odds of selling images and gaining clients. You basically level up by earning points, which you get for taking part in 'major activities' on the app. Uploading images, selling images, joining Requests, getting nominations, and other things of that nature earn you points.
I did some reading in the Google Play reviews to see what other people's experiences were with the app. Here's a good example of a positive review that I found.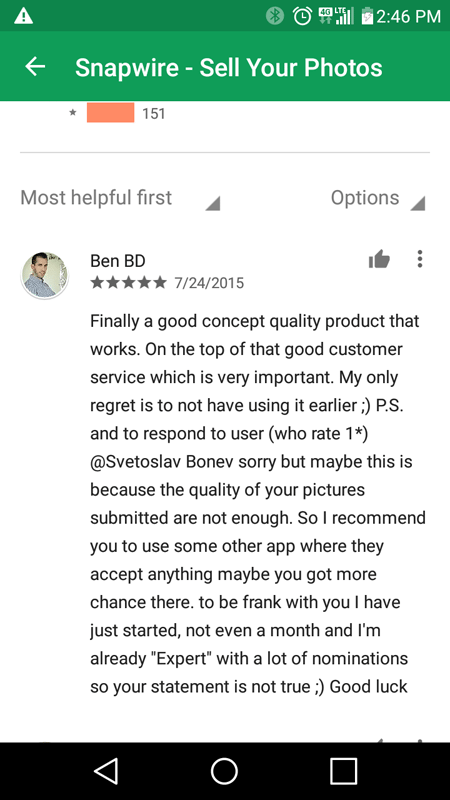 Thoughts About Snapwire For Earning Real Money
Snapwire gets high marks from us. This is a pretty professional app and website that gives professional and up-and-coming photographers a place to present their talent, compete for contracts, and work hard to sell their images.
This is probably not an app for the casual photographer. This app will challenge you to continue to increase the quality of your photos, and really isn't meant to be a medium where you can just sell your phone-camera photos. If you want to make money on Snapwire, you'll need to work hard, produce quality work, and continue to expand your skill base.
If you're looking for an app that you can use to earn a few quick dollars here and there, Snapwire isn't for you. However, there are other apps that may be easier to get a handle on, like MarkedShot or Foap.
If you're a photographer, have decent equipment, and are willing to work hard to earn an income using your talent online, then this is an excellent place to either get started or to fill in the gaps.
This app would actually be perfect for a photographer who doesn't have a lot of exclusive bookings yet—because it could provide some interim income while you build your business. You can really work on your own time through Snapwire, which is quite awesome.
One thing that I will say about it is that the amount of money that you can make will absolutely depend on the quality of your work. It will also depend on your ability to adapt to different conditions and situations, and on how hard you are willing to try.
I could easily see a decent photographer earning $50 a month without much of a problem. This might not seem like much, but selling just 1 or 2 images could easily net such an amount. Obviously, you could earn a lot more than this if you were to stick with it and keep bettering your skills and portfolio.
If you just want to snap a photo or two for fun, this app isn't for you.
But if you're serious about selling your photographs and you don't mind taking a lot of photos and educating yourself to become better, then this app could actually be an awesome place to hone your skills and earn some real cash at the same time.
Our Final Thoughts About Snapwire
Should you download it onto your phone?
The Snapwire App Review
Honestly, there are tons of various apps that claim to help you "make money", but really there are two facts to consider. 1) Most of them don't actually work. 2) If you can make money, it's not going be very much. If I'm going to spend any amount of time working online, I want to be working for myself by building my own profitable website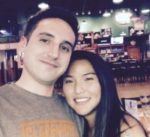 Nathaniell
What's up ladies and dudes! Great to finally meet you, and I hope you enjoyed this post. My name is Nathaniell and I'm the owner of One More Cup of Coffee. I started my first online business in 2010 promoting computer software and now I help newbies start their own businesses. Sign up for my #1 recommended training course and learn how to start your business for FREE!