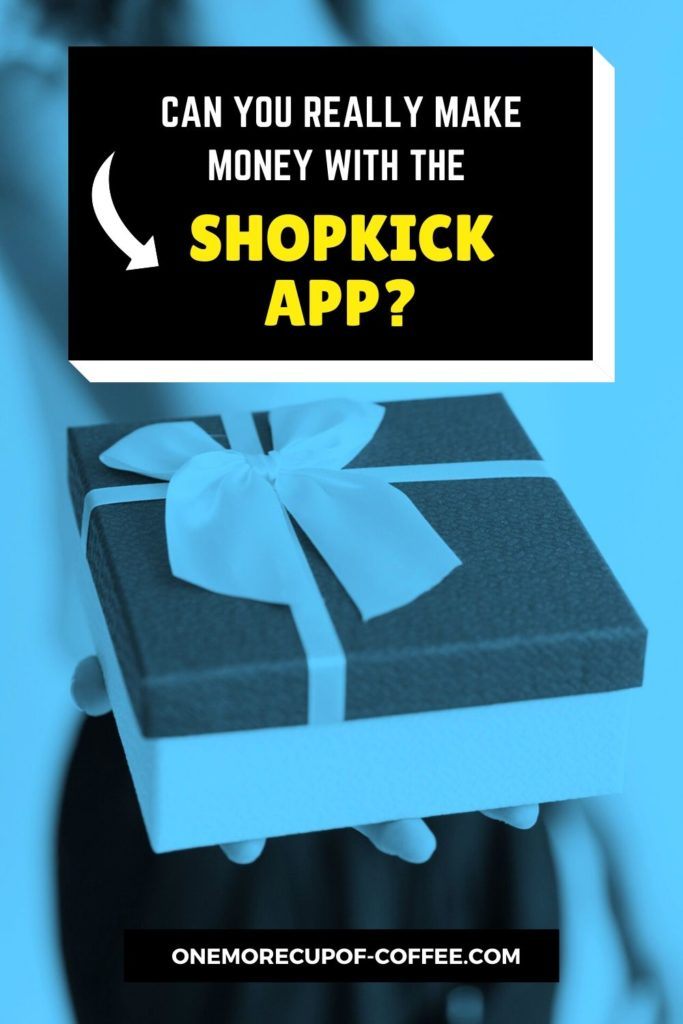 This is an app that promises to give you rewards and deals as a shopping companion. But can you really make money with the Shopkick app? I've used quite a few of these types of apps, and some of them have turned out to be surprisingly good.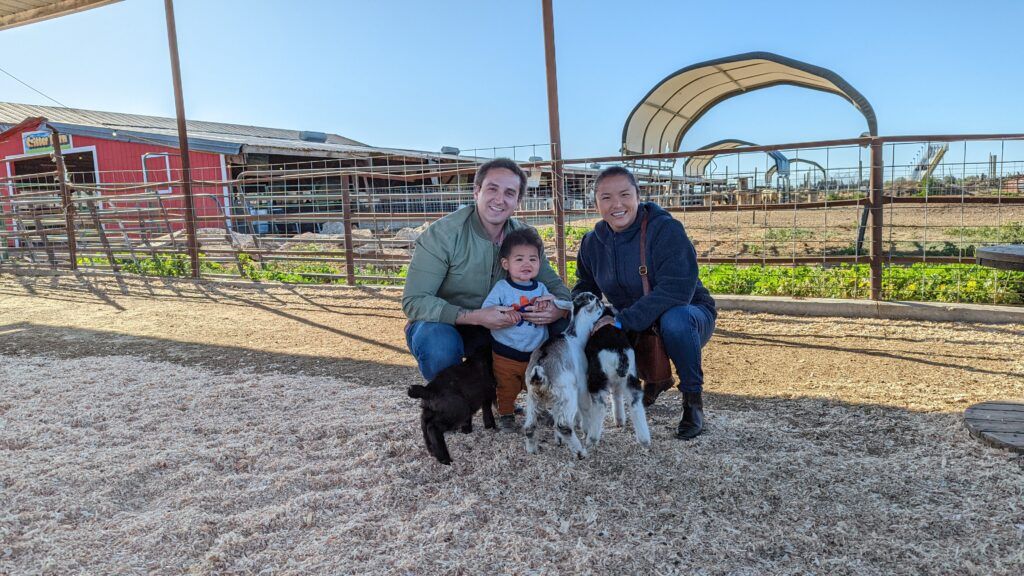 Are You Ready To Work Your Ass Off to Earn Your Lifestyle?
Are you tired of the daily grind? With a laptop and an internet connection I built a small website to generate income, and my life completely changed. Let me show you exactly how I've been doing it for more than 13 years.
But will Shopkick make the cut? Does it stand up to other good apps that I've reviewed in the past, or will it be more of a disappointment?
It has a 4.2 star rating on Google Play, and over 10 million downloads.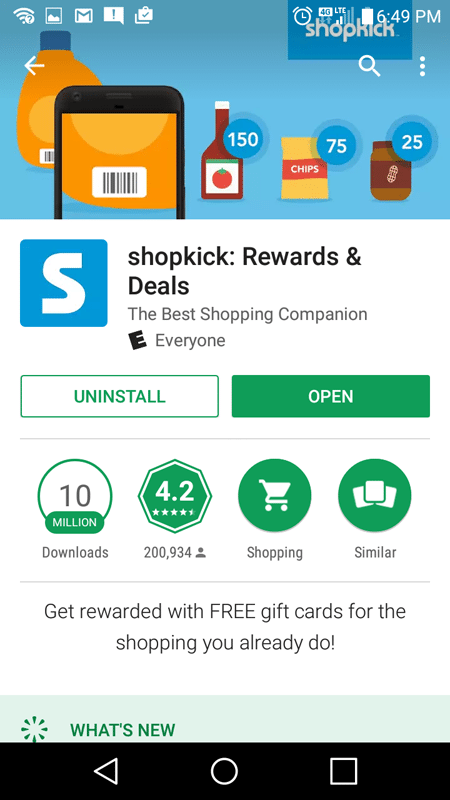 But I wasn't satisfied to leave it at this (I never am… hence the reviews and the fact that I keep writing them!).
As you know, I'm on an everlasting quest to find the best ways to earn extra cash online, and apps offer some of my favorite easiest opportunities to do so.
But finding the right one is the trick!
Making Money With The Shopkick App
So I downloaded the Shopkick app and decided to try it for myself. Here's what I found out.
Getting Started: What Exactly Is Shopkick?
After downloading the app, I opened it up to this page.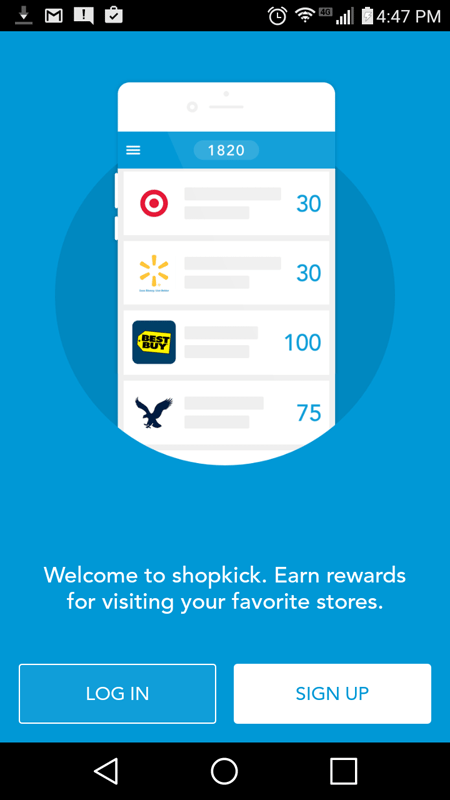 I also came across this page.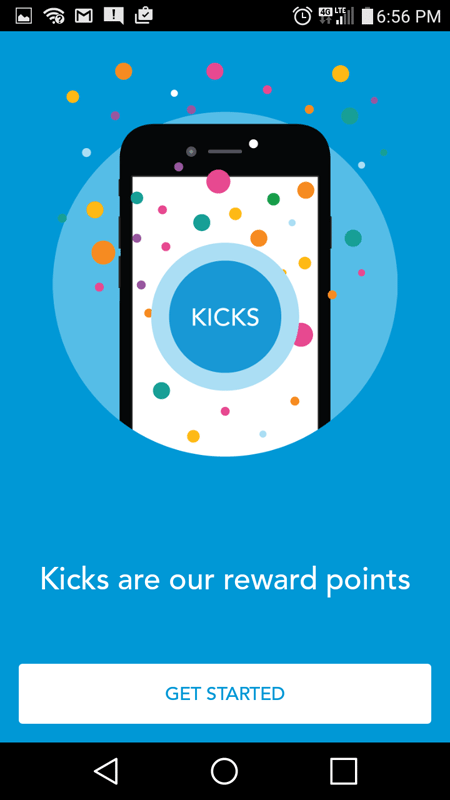 Apparently, 'kicks' are reward points that you earn on Shopkick (hence, where the name comes from). Having proprietary credits instead of actual money is quite common, just like the "bucks" found here.
I found a few other pages that I had to scroll through before I could really get started. All of them gave me a little bit of information. Here were the highlights of the pages that I flipped through.
1… Earn Kicks for shopping at your favorite stores
2… Redeem kicks for a gift card of your choice
Then I reached a page where I needed to literally pick out what type of gift card I wanted. I was a bit surprised that I was being asked to choose this so quickly… but I steeled myself and made the jump.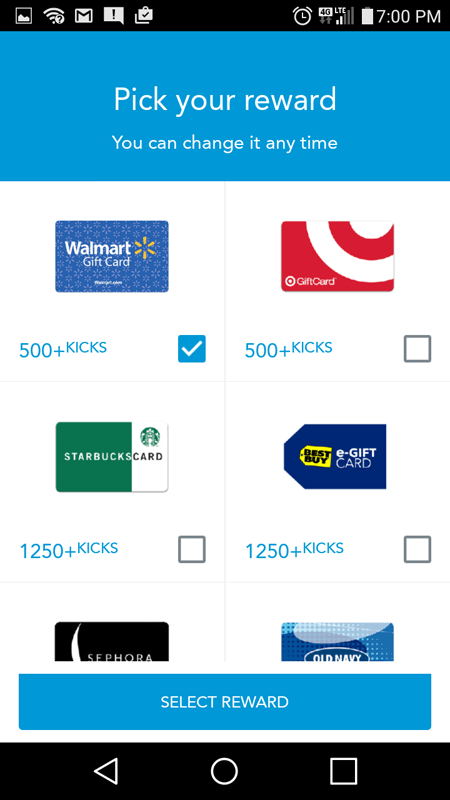 As you can see, the page does say that you can change your shopping card option at any time—which was nice. I chose Walmart for mine, as that's really the only store on the list anywhere close to where I live.
I'm 2 minutes from my local Walmart: and pretty much an hour from every other store in the options. Oh, and Walmart also has a great money saving app that's very popular online.
I created an account using Facebook, which was pretty painless, really. I came to a page where the app offered to pay me points for inviting my friends. For each friend who joined, I would get 500 kick points… or so it seemed.
After that screen, I gained access to what seemed to be the 'hub' of the app. Here's a screenshot of what it looked like.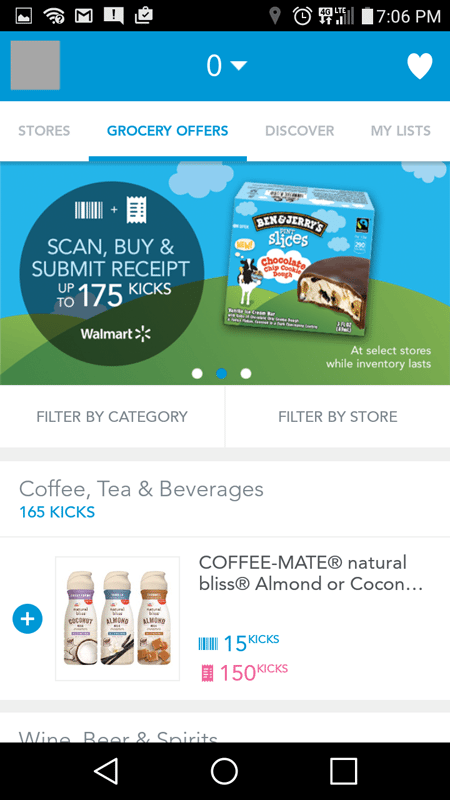 At this point, I was well-poised to figure out exactly how the app worked. That's what I'll talk about next.
My Experiences Using Shopkick
To get started, I went to the 'Stores' tab, and selected the only qualifying store near enough to me to show up… Walmart (My life is not glamorous, people…).
Here is the page that showed up when I selected a store.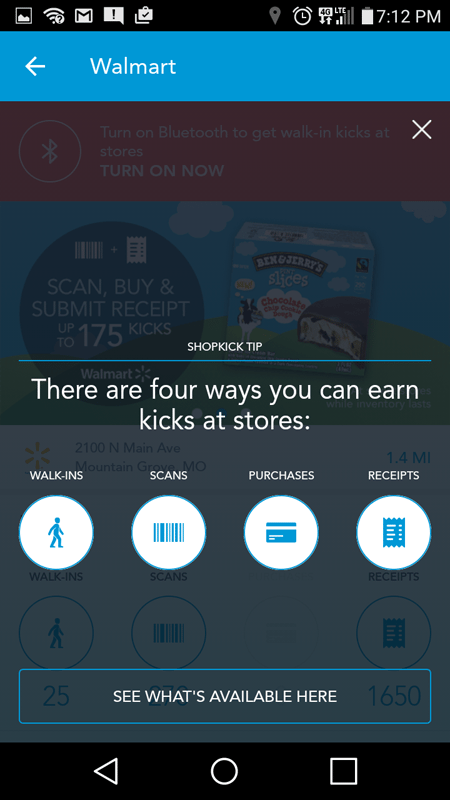 Apparently, you can earn points in a number of different ways…which seemed cool to me. I have done this before with a company called Swagbucks and earned a good amount of spending money. But I wanted to get started—so I moved on to the next page.
It would seem that you need to turn on Bluetooth to get walk-in Kicks at stores, but I didn't turn this on because I didn't yet have to go to Walmart for anything—so instead, I scrolled down to see what else I could find.
I clicked on the 'Reciept' section, and was taken to a list of deals that I could apparently earn Kicks for by selecting them, and then scanning my receipt to show that I had actually purchased the item.
The list wasn't very long, to be honest—it contained only a couple dozen items, but some of the items on the list were products that I could see myself purchasing.
I selected a product at random, and then clicked 'submit receipt.' For this product special, I could earn 100 Kicks, which was pretty cool really.
Next, a small note popped up that told me that I could redeem multiple offers with one receipt—I just had to select everything that applied. This was nice to know! I was also taken to a screen that did a pretty good job of telling me how to successfully scan a receipt into my phone.
Here's what the receipt scanner on the app looked like.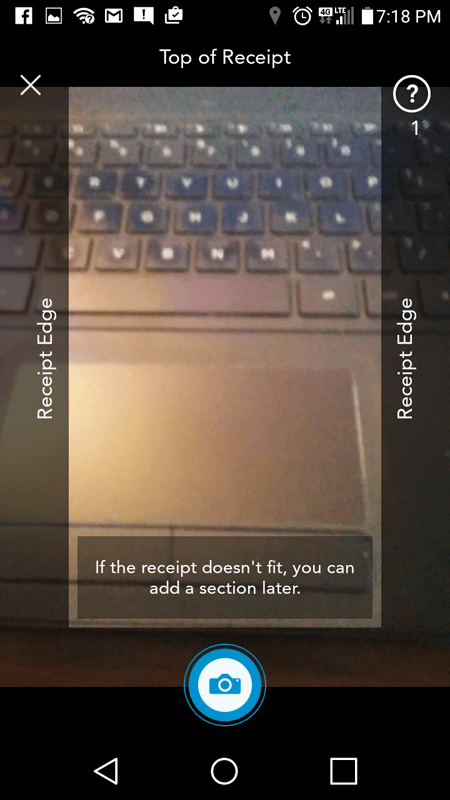 At this point, if I would have had a receipt with the selected product on it, I would have earned 100 Kick points… which sounded pretty good, really. The camera seemed to work well, which was pretty cool.
But I was still interested in exactly how Kick points translated into real-world dollars… so that was what I decided to look into next.
How Many Kick Points Does It Take To Earn Real Money?
To do this, I clicked on the Kick counter at the top of the app, which opened up a new menu that showed me a circle, indicating how many kicks I had earned (which were zero at this point). But after clicking on the picture of the gift card, I was taken to this page.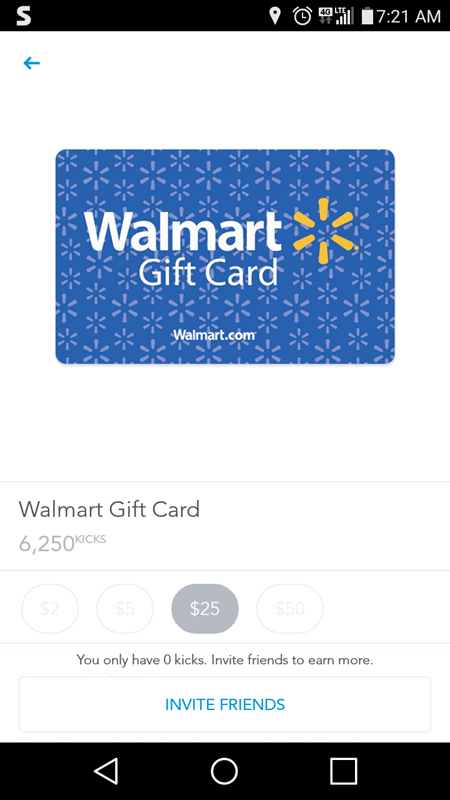 Here, I could select a dollar amount for my future gift-card payout, and figure out exactly how many points I needed to equal that much. As you can see from my screenshot, it would take 6,250 Kicks to equal $25… which gives us our real-world conversion rate.
At this point, I was able to pretty accurately determine how much I could make with this app—and this helped me to reach a pretty accurate conclusion about whether or not it would work in the long-term for me.
Is Shopkick A Good Long-Term Shopping App?
Here is what I think about Shopkick, after having a chance to look it over.
First of all, the app works really, really well. The entire Kick system works, the methods that you can use to earn Kick points work, and the camera on the app works really well.
Choosing stores and rewards is easy, and it's easy to cash in your Kick points to get a gift card so that you can spend them as cash.
Kick really can give you cash rewards for making purchases, and it pays pretty well (not as good as some other apps I've seen, but not the worst either). You can also get points for just visiting stores, and for other things as well.
But—there are a few issues that I see with it. First of all, I noticed that I only have one qualifying store in my area to shop from—which isn't that big of a deal, as I live in a small town with one major retail store to its name.
But this does give me a pretty limited number of products that I can actually earn Kick points on. This limits the effectiveness of the app for me by quite a bit.
In any given week, there might only be 1 or 2 products on the list of deals that I really need. Otherwise, I would be going out of my way to buy stuff that I don't usually buy—and that kind of defeats the whole purpose of the app.
Now, with that being said, the app would likely serve me much better if I lived in a larger city, because that would give me access to many, many more stores to choose from. That would greatly increase the odds of me being able to find products that I would actually want to buy, which would also increase the number of Kick points that I could earn.
So, do I see this app as a useful tool for earning extra cash? Here is what I would say.
This app might be right for you if…
You live in a large city
You regularly shop a lot
You don't mind scanning receipts
You shop at a lot of name-brand stores or larger stores that are included as qualifying stores in the app
You like to use apps while you shop
This app might not be right for you if….
You live in a rural or low-population area
You regularly shop at small mom-and-pop stores or other more 'local' establishments
You don't like scanning receipts
You don't like using an app while you shop
If it's not for you, try this instead.
Personally, I probably won't be leaving this app installed on my phone, just because I don't really have as many shopping spots that qualify in my area. But—I would certainly use it if I lived in a larger city.
I would also use it in conjunction with other shopping apps, as using multiple shopping apps at once can really help to increase the return for your time. Interesting examples include Ibotta, CoinOut, GetUpside, Dosh and Drop.
It's time-consuming to keep up with more than one at once, but it's also sometimes worth the extra cash to do so.
Our Final Thoughts About The Shopkick App
Should you download and use the Shopkick app on your phone?
The Shopkick App Review
Honestly, there are tons of various apps that claim to help you "make money", but really there are two facts to consider. 1) Most of them don't actually work. 2) If you can make money, it's not going be very much. If I'm going to spend any amount of time working online, I want to be working for myself by building my own profitable website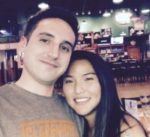 Nathaniell
What's up ladies and dudes! Great to finally meet you, and I hope you enjoyed this post. My name is Nathaniell and I'm the owner of One More Cup of Coffee. I started my first online business in 2010 promoting computer software and now I help newbies start their own businesses. Sign up for my #1 recommended training course and learn how to start your business for FREE!