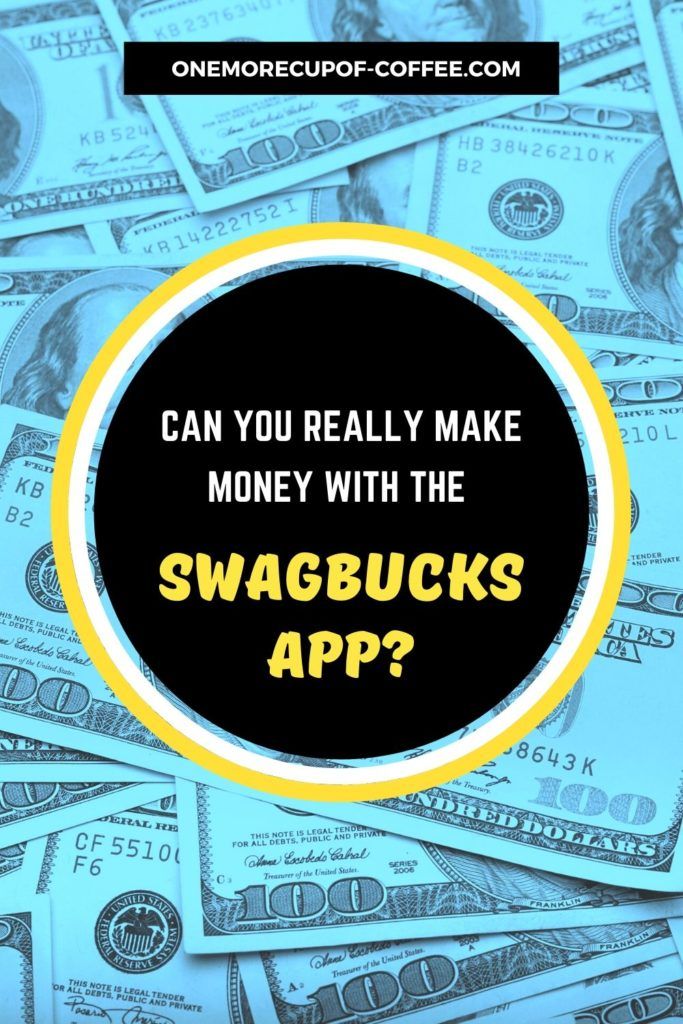 This app claims to be 'the best app that pays.' But can you really make money with the Swagbucks App?
I've been hearing a lot about this one lately. As I search for (and try out) new apps that could possibly work to help me earn extra cash, this one keeps coming up—so I figured that it was time to finally give it a try.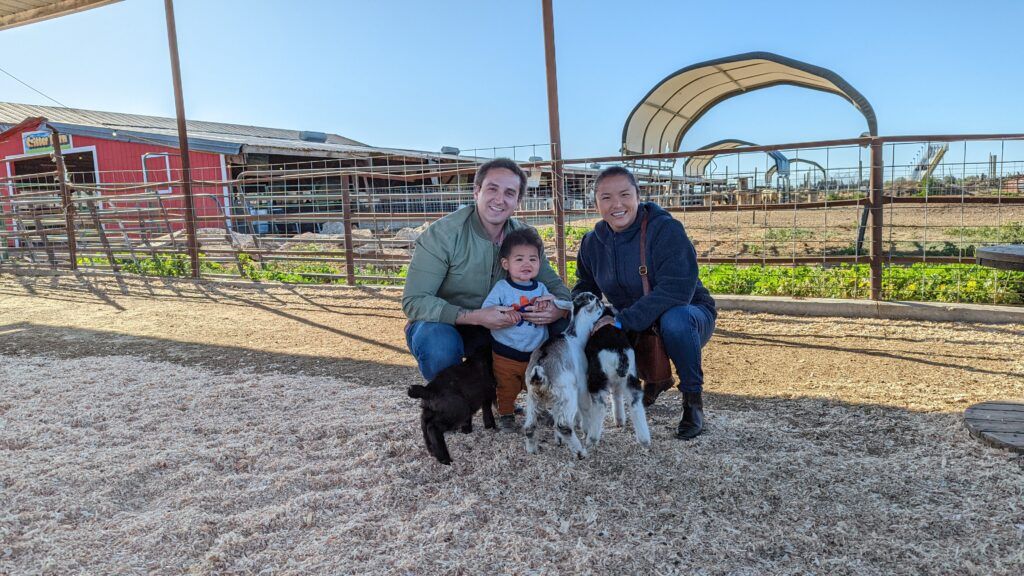 Are You Ready To Work Your Ass Off to Earn Your Lifestyle?
Are you tired of the daily grind? With a laptop and an internet connection I built a small website to generate income, and my life completely changed. Let me show you exactly how I've been doing it for more than 13 years.
I like the idea of earning extra cash with apps because they're both mobile and flexible. Generally, you can use them regardless of where you are, which is a pretty major advantage.
But would Swagbucks show enough promise to make the cut?
Before you do that though, I've found an awesome new app called Fold where you can earn free BITCOIN just for spinning a prize wheel once a day.
You can also earn by purchasing gift cards, but the prize wheel is free to spin. That's basically their business model. Get you interested with free "Sats" (fractions of Bitcoins), then hope you buy a gift card to Starbucks or Amazon. The reason I like this app is because it's not USD you're earning. Bitcoin has a good chance of increasing in value over the next decade, so $10 now could turn into $100 later, and $100 could turn into $1000 as the price of Bitcoin rises.
Making Money With The Swagbucks App
As a survey app (mostly), Swagbucks is never going to be an amazing source of income. Still, the style can work well in some situations.
To work out what you can earn, we're going to take a look at each aspect of the app.
Don't forget, Swagbucks has a full website that you can use as well, often with better results & earnings. ==> Sign Up Here
To start with, I was rather impressed with the stats.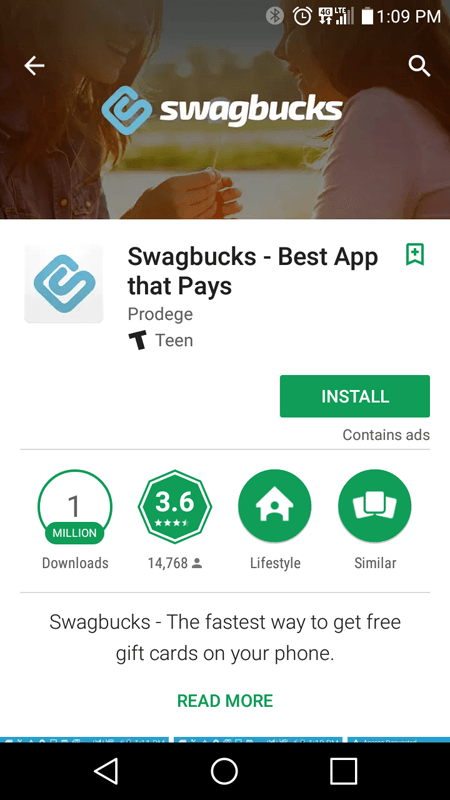 It has over 1 million downloads and a Google Play rating of 3.6 stars. I generally tend to look for apps that exceed 3.5 stars in Google reviews, because I find that apps with this rating (or above) are more likely to work out for me… though there are some exceptions to this rule, of course.
At any rate, Swagbucks definitely passed this simple test.
The tagline for the app in the Google Play description says this…
"Swagbucks – The fastest way to get free gift cards on your phone."
I definitely liked the sound of this. I mean, gift cards don't technically mean the same thing as extra cash—but I put them into the same category, as long as I can get gift cards that I will actually use. Amazon gift cards are usually my favorite type, but I also really like PayPal payouts and prepaid Visa gift cards.
With that being said, it was time to put the app to work. Here's what I found on the inside.
Opening Up The Swagbucks App For The First Time
Opening up the app for the first time led me to this page to get started…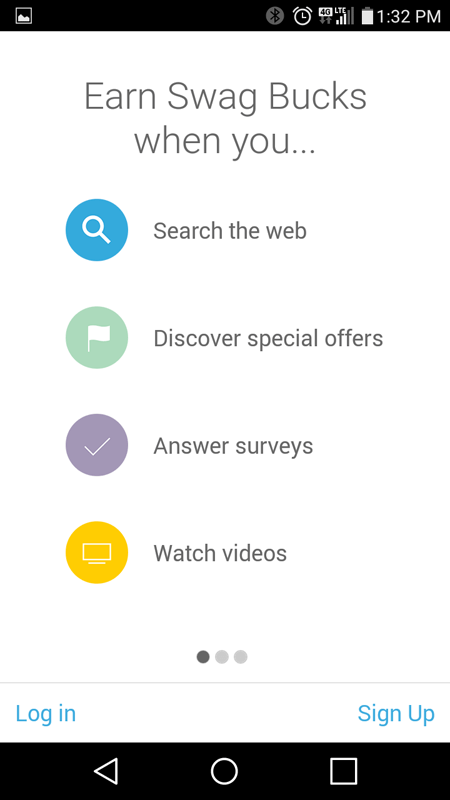 This was the first in a series of three different screens that I could scroll through to learn more about the app, which ended up being pretty informative. Here is what I learned…
Earn Swag Bucks when you search the web, discover special offers, answer surveys, or watch videos
Redeem your Swag Bucks for free gift cards
Get gift cards for stores like Amazon, Starbucks, Walmart, etc.
So, this pretty much summed up how the app works, for the most part. On the third screen, I found the sign-up page, which looked like this.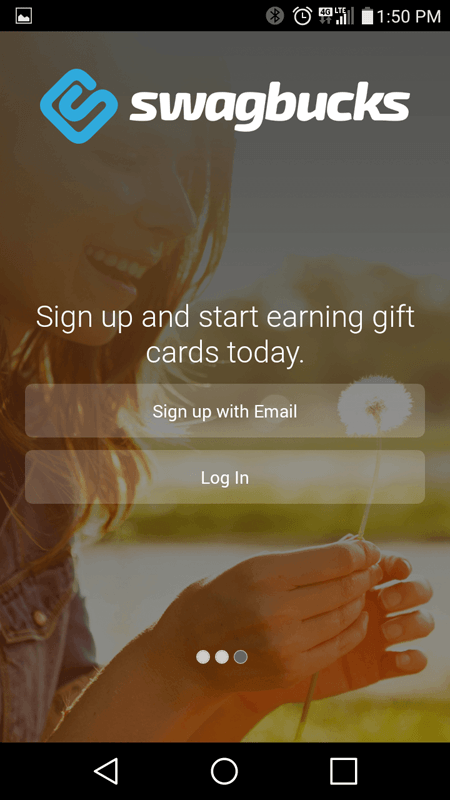 I chose the 'sign up with email' option (though I think that is the only option you really have), and entered my email. I also had to choose a password, which was all quite simple and easy. It still wasn't quite as easy as signing in with Facebook, which is possible on a lot of different apps nowadays—but this still wasn't too bad.
After doing this, I made it to what seemed to be the 'main hub' of the app. It looked like this.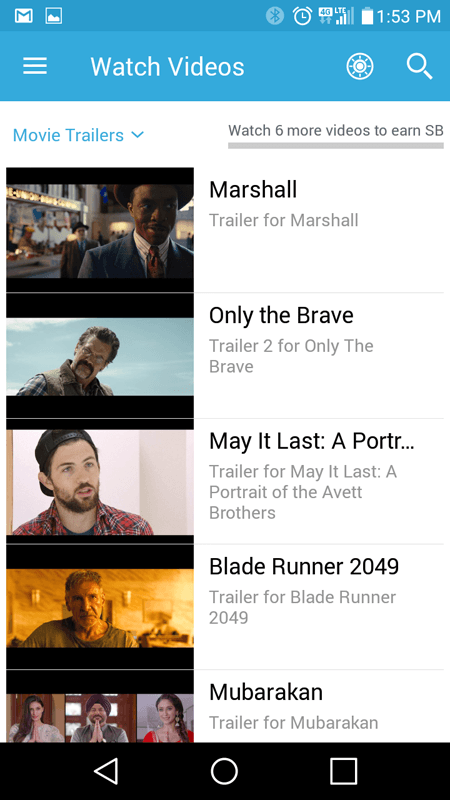 At this point, I decided to take some time to explore the app, so that's what I did next.
Taking A Look Around Inside Of Swagbucks
So, the first thing that I noticed about the Swagbucks main hub was that there were a bunch of videos on it to watch. So I decided to watch one, just to see what would happen.
The video I chose looked like a movie trailer. But before I could actually watch the video, a small window popped up that told me to turn on my cellular data within the app.
It instructed me to go to the settings menu to do this, which I did. I'm not entirely sure what this was supposed to accomplish, but I think that you have to have this switched on if you want to get paid.
Next, the video player loaded, and an advertisement played before it—which is understandable, though I also feel like this was a small waste of 15 seconds of my life.
Then, the video itself played—and it worked rather well, to be honest. After the video, this screen popped up.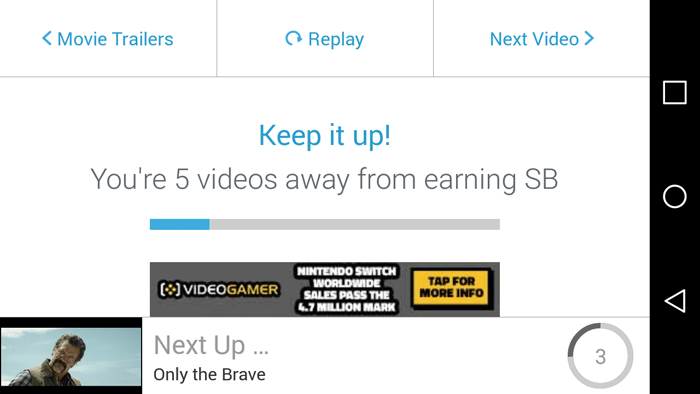 I was a bit disgruntled to see this, to be fair. I felt like I deserved some Swag Bucks after watching just one… but I decided to go ahead and watch the others as well… just to see what I would end up earning.
So I did.
This took quite a while, actually. There were several ads for each video, and some of them were difficult to exit out of. There were times where I needed to rotate my phone in order to see an ad, so I couldn't progress unless I did this, etc.
Each video was pretty much a movie trailer, and each one was about two minutes long. But the ads took at least this much time to get through… so, all said and done, watching 5 videos was at least a 20-minute process, if not more.
And when it was over, I had earned 2 Swag Bucks.
Now, to be completely fair, watching videos is not the only way to earn Swag Bucks on this app. You can also browse the internet through the app to earn them. You can also take part in offers.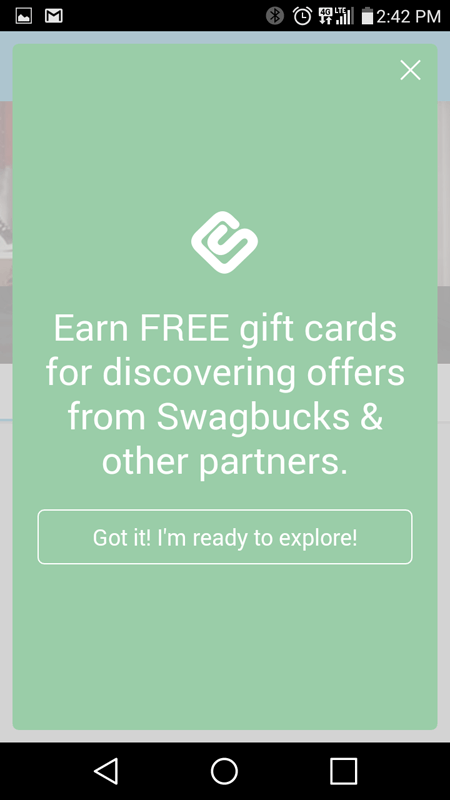 I also earned some SB for verifying my email, which was cool.
After verifying my email and watching 5 videos, I had a total of 8 Swag Bucks, which didn't sound too terrible to me. But now, I was curious about how much these 'SBs' were actually worth… so I decided to take a look at how many of them it would take to earn a gift card.
Here is what I found out.
Trading In My Swag Bucks For Gift Cards
Figuring out the conversion rate was pretty easy. I just went to the drop-down menu at the top-left part of the app screen and clicked on the 'Redeem SB' option. Here is what I found.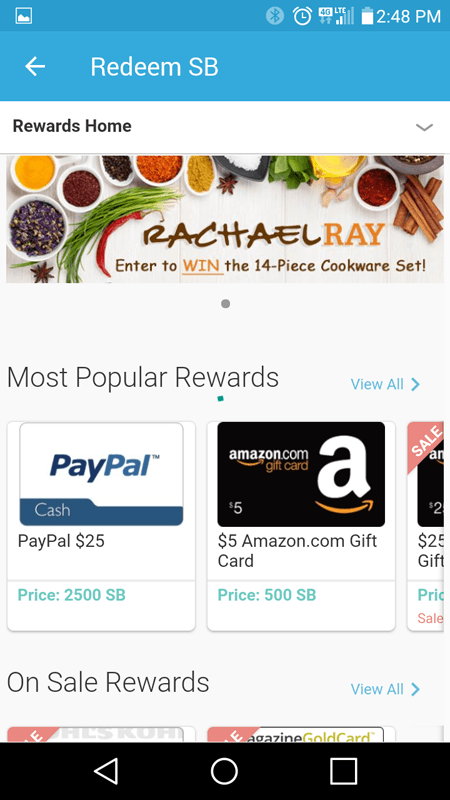 As you can see here, I could trade in 500 SB to get a $5 Amazon gift card. This was… ok. Not awesome. But ok, especially since I could pretty much leave my phone on autopilot to get through the videos. This means that each Swag Buck is worth about a penny, in most cases.
I mean, it took me a while to earn the SBs that I already had—but also, to be fair, there are other ways to earn them as well.
I feel like, at this rate, I could earn enough to get a $5 Amazon card in like two to three weeks… if I spent just 15 to 20 minutes every day on the app. Obviously, this wasn't an exact estimate… but it seemed to be about right from my perspective.
This isn't the best money for your time, but there are a few reasons why I feel like it may be worth it to some people. First of all, you can really use Swagbucks from wherever you are. The app doesn't require you to be anywhere specific, and it doesn't really put any time restrictions on its usage—which is a big advantage.
This means that you could use Swagbucks while commuting on a train, waiting in line, while sitting through TV commercials, etc.
Flexibility is really important to me when it comes to earning extra cash, especially with apps. Apps are, by their very nature, supposed to be flexible and mobile—so for Swagbucks to be so flexible was a definite upside.
Will I Be Leaving Swagbucks On My Personal Phone?
Personally, I will probably not be leaving Swagbucks on my phone… and here is why.
The app absolutely does offer you the opportunity to make some extra cash, and if you are willing to put in the time, you can earn an extra $10 a month or so without much of a problem.
But, the amount of money that you could feasibly earn with this app for the time that you would need to put into it is just not worth it to me.
Now, with that being said, I could certainly see this app being good for some people. It is a technically sound app, and it performs rather well. It can certainly provide you with a cool way to earn some free gift cards… you just have to be willing to put in the time required to earn them.
The payout system does seem to work well, though, and though the payout-per-hour ratio may not be worth it to me, that doesn't mean that it wouldn't work well for someone else.
But for me, while the consistency and the flexibility are there, I just feel that there are better ways to earn extra money for my time.
What I should add is that the full Swagbucks website yields better results, so you may want to check that out instead. Many people have reported earning income from the full desktop website, and even earning reliable pocket money for several years.
Our Final Thoughts About The Swagbucks App
Should you download it and use it on your phone?
The Swagbucks App Review
Honestly, there are tons of various apps that claim to help you "make money", but really there are two facts to consider. 1) Most of them don't actually work. 2) If you can make money, it's not going be very much. If I'm going to spend any amount of time working online, I want to be working for myself by building my own profitable website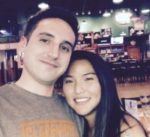 Nathaniell
What's up ladies and dudes! Great to finally meet you, and I hope you enjoyed this post. My name is Nathaniell and I'm the owner of One More Cup of Coffee. I started my first online business in 2010 promoting computer software and now I help newbies start their own businesses. Sign up for my #1 recommended training course and learn how to start your business for FREE!