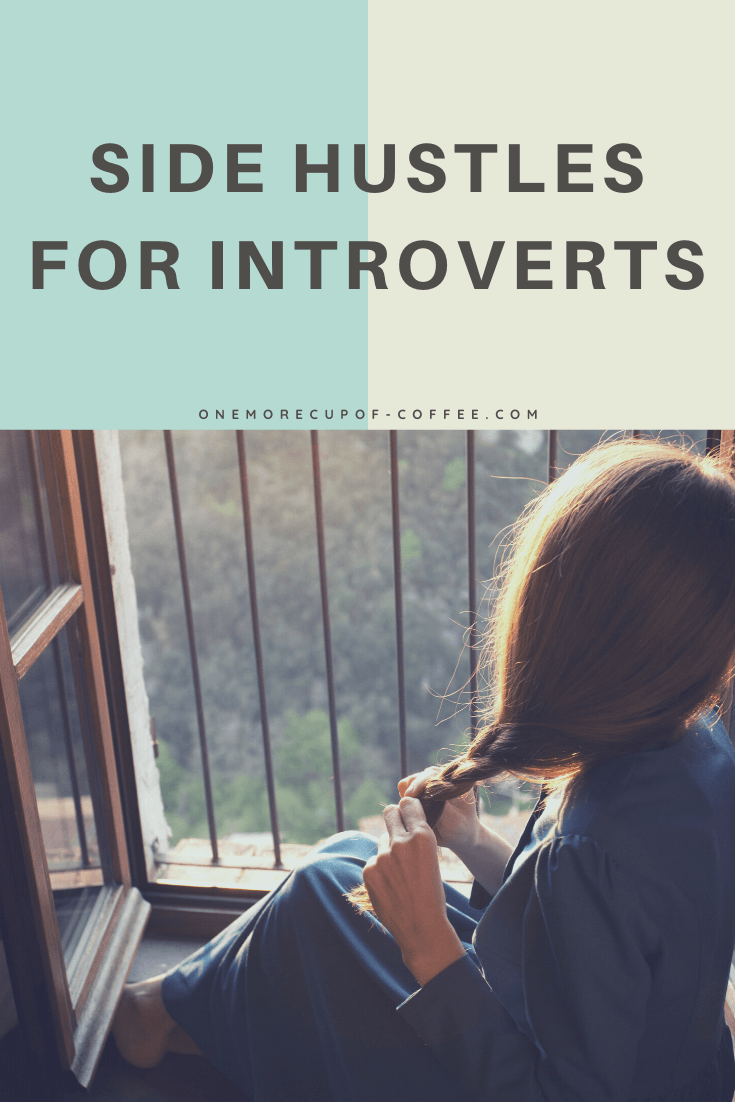 These days, a regular job often just isn't enough to make ends meet. Even if it is, you'll often find that you need a little extra income. This is where side hustles come in, particularly side hustles for introverts.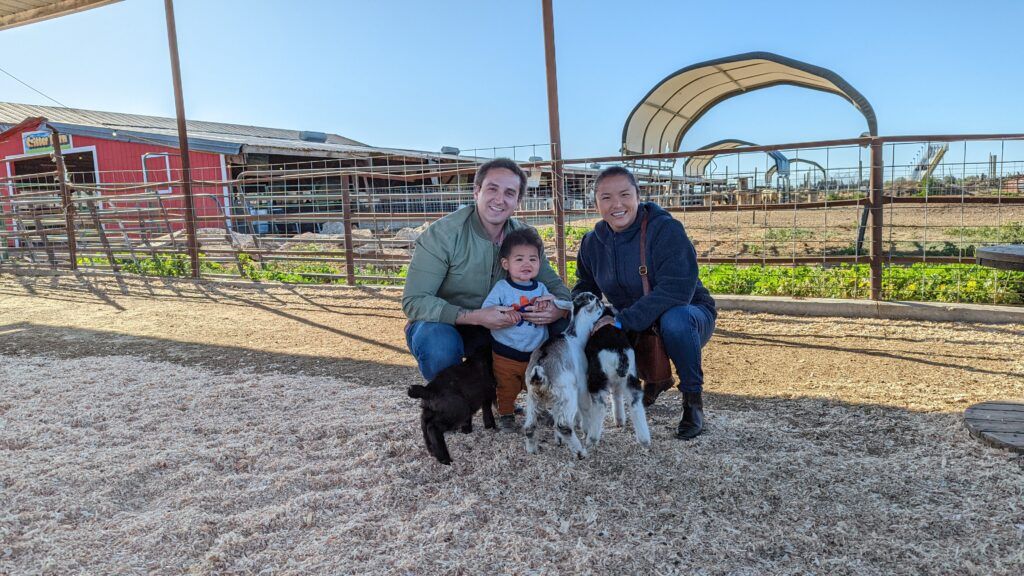 Are You Ready To Work Your Ass Off to Earn Your Lifestyle?
Are you tired of the daily grind? With a laptop and an internet connection I built a small website to generate income, and my life completely changed. Let me show you exactly how I've been doing it for more than 13 years.
A side hustle is simply a way to earn extra money. They come in many different shapes and sizes. Some require creative talent or a specific skill set, while others don't involve any special skills or experience at all.
Many side hustles involve getting out there in the real world and drumming up a customer base. This style works well for some people, but it isn't much fun for introverts.
Thankfully, other side hustles don't involve much personal interaction at all, including approaches that are entirely online. Check out this list to see some of the options and how they compare to one another. The options below are more "job" like, but if you're looking for something to tinker around with in your spare time, try these mobile app surveys to make a couple extra dollars in your spare time.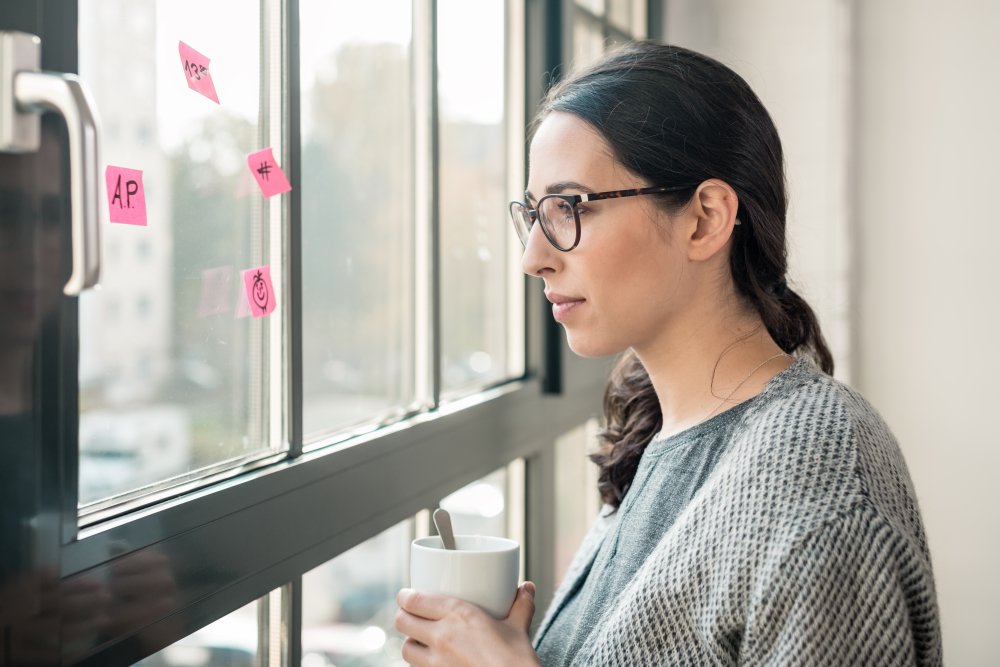 Side Hustles For Introverts By Category
Online Side Hustles
1. Creating An Online Course
Online courses are a great way to teach people skills, without needing to interact with them directly. The services Thinkific, Skillshare and Teachable all act as platforms to help you create and market this type of course.
Sometimes you'll be able to charge for access to your course, while other times you may get paid from the company based on each person that views.
It is possible to make courses on YouTube as well, but with YouTube you're making money based on the YouTube Partner Program. This essentially means that you're earning from ads, which isn't always very profitable.
To be successful, you'll need to put time and effort into making a good course. The courses that do well tend to be high-quality and provide users with plenty of information for the money that they pay. Having good video gear is an important part of the process.
Making a course won't be the perfect choice for all introverts, as you'll generally need to show your face on camera. Still, it could be the perfect choice for some people, as you can put time into getting everything just right before anyone views your content.
Putting yourself on video isn't essential either. Some courses do well without any video content, while others simply involve the video creator narrating over a PowerPoint presentation.
2. Reviewing Books
I know many people who would view book reviewing as a perfect side hustle. You're basically getting paid to read books and write about them. What could be better?
The ideal is to get paid per book review. This isn't something that happens often, as paid reviews are generally considered biased. Paid reviews are against the terms and conditions for Amazon too.
There are still some companies that try to go under the radar, offering paid book reviews for self-published authors. A friend wrote reviews for one such company for a while. She was literally getting paid to review books, but said that the process was barely worth it.
She estimated that she just earned a few dollars per book. This mightn't be so bad if we were talking about interesting books, but she found that many of the books were badly written or edited. While she did find a few gems in the mix, she eventually stopped writing book reviews out of frustration.
Another approach is to write reviews on your own site. This process requires more setup work on your part and you're not getting paid per review. Instead, you'd be earning through your site, using processes like affiliate marketing or ads.
Even with those limitations, you can earn more from a book reviewing site than you ever could by getting paid for individual reviews. Besides, a site means that you can review the books that you want to read.
3. Playing Video Games
Video games are a classic introvert's hobby, so how about making money through them too? The most popular ways to do so are better for extroverts, such as being a streamer or competing in eSports.
However, there are some interesting approaches for introverts too. One of these is selling game items, currency and accounts. This practice is against the terms and conditions of many online games (but not all of them). Even so, it's a viable side hustle and some people do make decent money this way.
Rare skins in League of Legends is one example of this pattern. The games DOTA 2 and Team Fortress 2 even have mechanisms in place to allow players to sell items to one another for income.
In-game currency can sometimes be sold for real money too. A few MMORPGs have marketplaces that allow players to do this. With other games, you'll need to rely on a third-party gold selling site.
Just make sure that you consider the risks of this side hustle. You'll often be violating the terms and conditions of the game that you're working with. Getting caught would probably mean that you lose your account. This could be a problem if you had valuable items on it – and you might have to start your side hustle from scratch.
Finally, accounts that have high-level characters, rare items, plenty of currency or other desirable features can sometimes be sold for a decent amount of money. You'll need to advertise carefully or find a third-party vendor to facilitate the process.
4. Creating Information Products
The term information products basically refers to digital products that provide some type of information, like eBooks, newsletters and videos. Such products often focus on the idea of making money online, but this is just one angle.
You can create information products for just about any field that you can imagine.
The financial potential is significant as well. In many cases, there simply aren't decent products out there, giving you the chance to corner the market. Even if there are competing products, you can easily ensure that yours are better or different in some way.
The simplest approach is to create an eBook or a short PDF that provides details on a topic. For example, you could teach people how to train a dog or how to navigate the complexities of Medicare.
Focusing on an area that you know about and are passionate about can help to make the process easier. If you're not interested in your topic, you might find the process frustrating long before you've finished creating the product.
Information products are powerful because you can sell the same item many times.
There are various sales approaches to consider. Some people sell through their own sites. This can work well, although having an interested audience first helps. You can also sell through a third-party service, such as publishing an eBook on Kindle.
5. Investing
Investing is largely a way to increase the money that you have, so you need some spare cash to get started. The approach isn't going to make you an amazing income overnight either.
Instead, this is a slow and steady approach. Your money is being more productive than if you simply left it in a savings account, but there is still some risk involved.
These days, you don't need to be an expert to get involved with investing. A number of apps and services have sprung up that make the process much simpler. Some of these make it easier for you to invest, while others do the investing for you.
One interesting example is the Stash app, which provides you with control over your investments. The app's interface, descriptions and language all make the process easy to understand, even for a beginner. Other options include Robinhood, Clink and Wealthsimple.
Just like with any other investment, you should make sure that the money you invest is money that you can live without. Investing does you little good if you are putting your family's safety or security at risk.

Side Hustles For A Little Money
6. Listening To Phone Calls
Did you know that you can earn by listening to phone calls? It's true! You're basically helping with quality assurance processes, so there is demand for the work.
All of the calls are pre-recorded and you're just listening to them. There is no need for any human interaction at all.
Various third-party sites facilitate this role. One of the most popular is Humanatic.com.
The site allows you to earn between $1 to $4.50 an hour – so this certainly isn't an amazing way to earn. The main advantage is that the work is incredibly flexible. You're able to earn on your own timetable, which could be critical for some situations.
7. Surveys And Cellphone Apps
Many different surveys and apps offer you the chance to earn little bits of money here and there – without the need to ever interact with other people.
Survey sites and apps are one example. Some of these just provide surveys, while others might have extra tasks too, like downloading apps or watching videos.
Micro task apps pay you relatively little as well. The difference is that these involve completing tasks in the real world, like taking photographs of a display in a store.
While there are plenty of different types of apps out there, along with countless survey sites, they all tend to follow the same themes. You're always completing fairly mundane tasks and you're not earning a large amount of money for your effort.
In fact, you're normally just making a dollar or two an hour. You'll certainly never get close to minimum wage. The apps are only really useful if you want to earn a little bit and have time that needs filling.
8. Transcribing Audio
Transcription is sometimes floated around as a way to earn from home. The style works well for introverts, as there is often little to no human interaction involved. However, the amount that you can earn depends on who you are transcribing for and your skill level.
One option is to turn to websites that outsource transcription work, like Scribie. This work tends to be flexible and there is often plenty of it to go around.
The biggest limitation is that you're not earning much. For example, Scribe offers $5 to $25 per audio hour. New members probably start at $5 and the amount may increase with experience.
But, this pay is for audio hours – not for how long it takes you to transcribe. It could easily take you an hour to transcribe half an hour of audio. The time can be longer too, especially if you're a beginner or the audio is difficult to understand at times.
It is also possible to freelance as a transcriptionist or to find a paid position. While these approaches could earn you more per hour, earning well as a transcriptionist is still challenging.
To do so, you need to be very efficient and/or be transcribing in a specialized field. For example, a person transcribing medical notes would earn more, as extra knowledge is required.
9. Website Testing
While the process sometimes sounds like a scam, website testing can be a legitimate way to make money. The demand is certainly there, as site owners need to be certain that their website is going to perform well.
There are various companies to choose from, each with their own approaches. But, as a general rule, you're providing video-based feedback about a site. This often involves answering questions and/or documenting your reactions.
Sites often pay somewhere from $5 to $10 for a review, which generally takes around 20 minutes. That ratio of time to money isn't great for a side hustle, but it isn't too bad for a little income now and then.
The catch is that you won't get sites to review very often. Even if you're signed up for multiple services, you may not get more than a handful of opportunities per week, perhaps less.
10. Listening To Music
Surprisingly, listening to music is a legitimate way to earn – although it won't make you much. There are two main sites in this field: Music Xray and Slice the Pie.
In both cases, you're actually earning by writing reviews on the music that you listen to. This isn't so bad, except that you're not making very much per review.
You're also obliged to listen to around 90 seconds of music before you can write a review. The end result is that you wouldn't make more than a couple of dollars per hour if you kept going with the process.
But, you can't simply sit there and write music reviews all day long either. Opportunities for reviewing turn up sporadically, so you'll have to keep an eye on your emails.
Despite those limitations, the income from listening to music would add up. The process wouldn't be a horrible way to fill in spare time and make a little money.
11. Being On An Online Jury
Online juries give lawyers the chance to understand more about how a trial is likely to go. They are also an interesting way to earn money, as you're doing something that involves more thought than simply filling out surveys.
There are various online jury sites, including some that are fairly good choices. Two that stand out are EJury and Online Verdict.
EJury offers just $5 to $10 per case, with the cases taking a little over half an hour. Online Verdict pays better. You can make between $20 and $60 per case and cases tend to take between 20 minutes and 60 minutes.
The biggest problem is that cases don't turn up all that often. You might only get one every few months. They're also on a first-come-first-served basis, so they can fill up quickly.
12. By Being Healthy
A few apps and websites will actually pay you for being healthy. Some, like Pact and DietBet, focus on the idea of social and financial pressure. For example, Pact charges users a decent fee if they miss any of their regular health goals (like going to the gym), while rewarding them a small amount for keeping them.
This approach only works as a side hustle if you are actually able to keep to your plans. If not, you could easily lose money.
A more effective choice is the Achievement app. This doesn't use a peer-to-peer model at all. Instead, you're earning points which can then be cashed out as gift certificates.
You can get extra points by completing surveys or offers, but the main approach is to connect related apps (like FitBit) and engage in healthy behaviors. Users report that the app does actually pay out.
Even more interestingly, Achievement ends up being a fairly passive way to earn. If you're already being healthy and using apps like FitBit, then you're basically earning money from things that you would do anyway.

Creative Side Hustles
13. Freelance Writing
With freelance writing, you're basically providing writing as a service. This can be a powerful way to make money, as there are so many different writing opportunities online.
Honestly, the options are endless. Plenty of websites have sections where you can write for them. You can also turn to freelancing sites like UpWork, where you have the chance to bid on projects and build up your reputation online.
These sites can be frustrating at first, but you'll start to build traction over time. You'll often find that satisfied clients come back to you time and time again. You can network outside of these sites too, using tools like social media and even Craigslist.
The field is perfect for introverts, as all of the communication can be through written messages. If you just work online, you don't ever need to meet your clients.
14. Write And Sell A Book
Writing often works well for introverts. You get to develop your creative work on your own terms, You might even avoid telling people about it until your project is well underway.
Making money from a book isn't the easiest process in the world, but it has become much simpler these days – as you don't need to be picked up by a publisher. One option is to publish in eBook form.
This way you don't need to worry about physical books at all. Doing so can cut down your overheads dramatically. Amazon has become a powerhouse for this process, making it easy to publish and to sell eBooks.
There are other services that you can use too. These may not be as well-recognized, but could make it easier to stand out due to less competition. You can even sell the book directly through your own site. Doing this can be especially good if you already have an audience.
Physically printing your book is an option too. Print-on-demand sites, like TheBookPatch.com, give you the chance to do so without too much risk.
Don't forget – you're not limited to fiction books. You could write something non-fiction too, perhaps a book that teaches people how to do something.
15. Selling Crafts On Etsy
Etsy remains the most popular website for buying and selling crafts. This makes it a perfect place for anyone with a creative bent. Some Etsy creators do manage to carve out a niche and a name for themselves, especially if they're making unusual products.
Etsy works well for introverts, as you don't have any face-to-face interactions to worry about. You do still need to manage listing and shipping items, but this is still less stressful than trying to sell at local markets.
The platform does have limitations though, including high levels of competition. You might even need to market your Etsy store through external means, like social media or a separate website.
Etsy does maintain ultimate control over your store too. This could be a problem for long-term success, so make sure you read their terms and conditions carefully.
16. Selling Stock Photos
Developing a photography business takes time, energy and plenty of social interaction. But, it is still possible to earn from your photos without taking that route.
Stock photo sites are always looking for new images to expand their collection and keep them ahead of the game. There are also various apps that allow you to earn from photos, such as Clashot and Foap.
These approaches aren't going to earn you a lot of money.
The amount you earn is often based on how popular your images are. This creates a problem, as stock photo sites often have millions of images. Being successful may involve some skill and planning, along with a fair bit of luck.
Think about the types of images that aren't well-represented on such sites. For example, finding photos of keto meals is still surprisingly difficult on stock photo sites. Some amazing images could easily be popular.
17. Selling Photos As Art
You can also sell photos in other ways. For example, the site Displate allows you to upload images that can be sold as artwork on the site. In this case, you earn a commission on the sale.
This can be a fairly passive way to earn, as you just need to set up your store and let it run on its own. Doing so could work well if you have some amazing photos that other people might love.
Just make sure to check the fine print first. Displate doesn't provide you with much commission (such as $2 for a piece that the site sells for $42) and some users have had problems where they got banned without warning.
Printable wall art is a variation on this theme to consider. Etsy is one site that offers this service. The idea largely focuses on graphic design and artwork, but you could easily sell photos this way too.

Side Hustles For Nature Lovers
18. Homesteading
Homesteading is an amazing approach for introverts. When else do you get to be consistently outside of civilization with so much freedom?
As a homesteader, you can get involved with many different side hustles. Some of these can involve animals, like selling fresh eggs, raw milk or raising animals for meat. Selling fruit, vegetables or even flowers can work too.
Then there are plenty of options that take advantage of your extra time, like making crafts or creating homemade jam.
Of course, most people don't choose to homestead because it will make them money. Homesteading is generally a lifestyle choice. Still, it's good to know that you don't have to sacrifice your income to live the type of lifestyle.
19. Keeping Bees
Beekeeping is a good way to earn for introverts who also care about animals. After all, roles like dog walking or pet sitting can be fun, but they involve regular client interaction.
You do still need to interact with customers some of the time with beekeeping, but the dynamic is very different. Most of your time would be spent with the bees and their honey.
While beekeeping has been around for a long time, it is still a viable income stream. It even has some advantages these days, as you're producing a purely natural product.
You're not limited to selling honey either. Beeswax is popular too. You can even sell bee pollen and propolis to the right customers – not to mention crafts that rely on beeswax.
Just be aware that this is an income stream that will take time. The initial setup can be expensive too and you may need some guidance to make sure you're setting up your hives correctly.

Other Approaches
20. Buy Items And Sell Them Online
Buying products at a low price and reselling them for a profit is one of the most common business approaches out there. It can also be a good approach for introverts, if you are making those sales through sites like Amazon or eBay.
The main areas to consider are the items that you're going to sell and how you are going to get good prices.
One angle is to look for products that are worth more than people might expect. For example, board games and old books are both fields that contain many rare gems.
If you know what you're looking for, you can scour second-hand stores, markets and similar locations to find books, then resell them online. The process can be quite profitable. But, finding good deals involves a bit of chance and legwork.
Another approach is buying products at very low prices. Some people who use Amazon FBA choose to buy in bulk through places like Costco and then attempt to sell at a discount. Others may turn to services like Wish or Flipkart, or perhaps use overseas wholesalers.
The biggest challenge with this model is making sure you do turn a profit. This is especially true if you're buying in bulk. After all, you can't be certain which items will sell well and which ones will not.
My biggest piece of advice is to take things slowly and plan well. Seriously. Don't assume that something will sell just because it is a good deal.
21. Collecting Coins
Coin collection is a variation on the previous theme. One difference is that collecting coins tends to be a more long-term process. You may grow your collection over time and sell it at once, rather than selling individual coins soon after you find them.
For that matter, coins tend to increase in value over time. This is especially true when their value comes from the metal they contain, not from the coin's historical significance (the most valuable coins are often historically significant and contain valuable metal).
The trick is to make sure that you're collecting the right type of coins. Some coins have value and others don't. You'll need to research the field carefully and keep an eye out for good deals.
There is income potential with other types of collecting too, like stamp collecting. Regardless of what you're collecting, it's important to learn your market.
While collection-type side hustles can be profitable, they're probably not going to earn you a lot of money very quickly. Be prepared to invest time in the process. There's an element of luck too, as the best profit will come from items that you obtained for less than they were worth.
22. Scrap Metal
Scrapping is a surprising side hustle. Not only is this a popular approach, but it is also quite lucrative. You will need a few things to get started, including a magnet, a screwdriver, some safety gloves and a vehicle or trailer that can be used to haul the scrap.
You can generally make between $40 and $100 per trailer load of scrap – depending on the amount of valuable metal that it contains. If you're dedicated, you could easily fill up more than one trailer in a day.
23. Rent Out Your Car
The sharing economy allows you to earn money by renting out many different types of items, including clothing, your spare room, boats, campervans and even airplanes. However, renting your car is an especially interesting option for introverts, as you can avoid dealing with people almost entirely.
This is possible because some of the services for renting out cars use remote unlocking systems. Getaround is one example that works in this way. The process means that you don't need to meet up with the person renting your car.
24. Delivering Packages
Package delivery is part of the gig economy and offers an interesting way to make money on the side. There are various services that you can work with. You might even sign up for multiple options at the same time.
One interesting example is Roadie. This is sometimes called an 'on-the-way delivery service'. It's not going to be a huge source of income, but it allows you to earn a little on trips that you would be making anyway.
Some deliveries will even pay you hundreds of dollars. Those tend to require large distances, but the style can work well if you were going to take the trip anyway.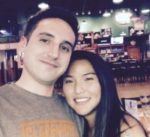 Nathaniell
What's up ladies and dudes! Great to finally meet you, and I hope you enjoyed this post. My name is Nathaniell and I'm the owner of One More Cup of Coffee. I started my first online business in 2010 promoting computer software and now I help newbies start their own businesses. Sign up for my #1 recommended training course and learn how to start your business for FREE!