The gig economy is a new term for an old practice. Companies have relied on temporary labor for centuries, but gig economy jobs are back with a fervor like never before thanks to modern technology.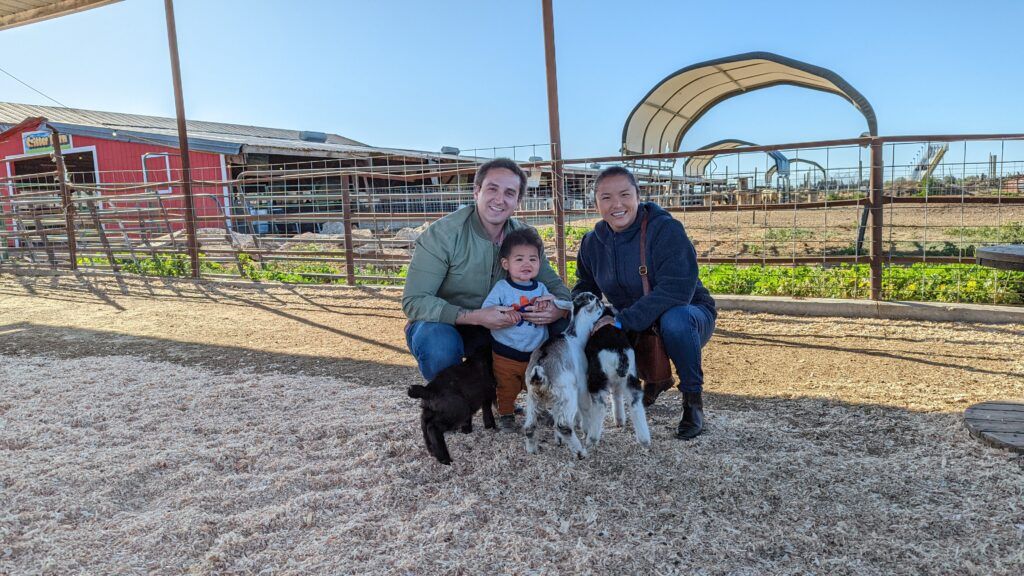 Are You Ready To Work Your Ass Off to Earn Your Lifestyle?
Are you tired of the daily grind? With a laptop and an internet connection I built a small website to generate income, and my life completely changed. Let me show you exactly how I've been doing it for more than 13 years.
The tech revival of the side hustle added many new elements to this type of work, streamlining the process for both makers and takers, making it relatively easy for individuals to step out on their own, beyond the confines of a conventional job.
Working as an independent contractor has some disadvantages sure, but the idea is also powerful, especially in the current state of the economy.
The gig economy provides people with much more flexibility for holding down a part time job, and even the tools to turn a part time venture into a full-blown independent business owner. Individuals can often choose when, where and how they earn, providing much more control over their work-life balance.
To take full advantage of the idea, you really need to know what's out there. Yeah, we've all heard of Uber and AirBnB, but I've found a total of 74 gig economy jobs and compiled them into this comprehensive list.
To make your search easier, this list highlights 74 and organized them into categories. Some are better than others, so we've highlighted key advantages and disadvantages. Most of the jobs use apps to make connections easier, while some just use websites.
The jobs aren't in order of preference. Instead, they've been split into sections and then ordered alphabetically. This way it's easier to find the ones that are most relevant to you. Plus, if these gigs aren't what you're looking for, you can try these apps for selling stuff locally to make some extra money quickly.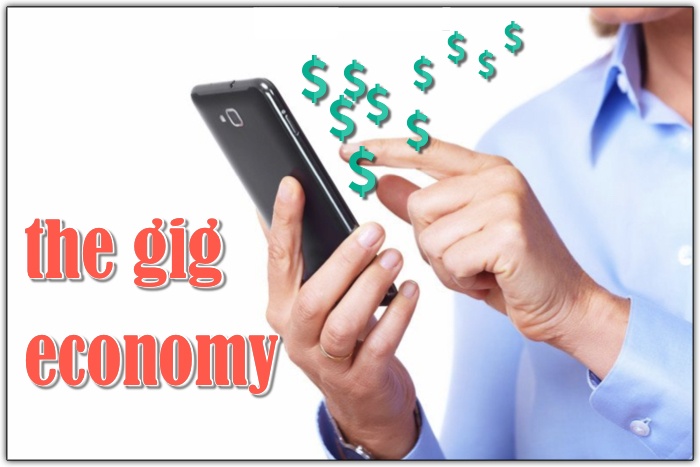 Gig Economy Jobs By Category
Earn By Delivering
1. Amazon Flex

Amazon Flex gives you the chance to earn by delivering packages for Amazon. The site boasts that you can set your own schedule, be your own boss and earn between $18 and $25 an hour. It all sounds fantastic and seems like a perfect addition to the gig economy.
Not surprisingly, Amazon has developed a comprehensive process, along with an app for people to use. There is plenty of information about what users can expect and tons of reviews out there.
Key Advantages:
Amazon is a well-established company with a decent reputation
Sales through Amazon are incredibly high, so there should always be work available
Many people use Amazon Flex regularly and do get paid
It is highly flexible
You don't even need to make deliveries to remain eligible. This is perfect if you need to take a break sometimes
Limitations
You'll only be able to earn if Amazon Flex is in your area, if not you would need to join a waitlist and hope that they expand in the future
Even if you're in the right city, there aren't always delivery opportunities available. You might need to keep an eye on the site for available spots
There is a background check process, so Amazon Flex won't work for everyone
Amazon Flex doesn't cover expenses and pays by delivery block. This can sometimes mean that people earn less than the advertised $18-$25
2. Caviar

Caviar focuses on delivering food from restaurants. While various services take this approach, Caviar distinguishes itself by focusing on top-of-the-line restaurants and high-quality food. However, you will need to check availability, as Caviar is only available in some cities.
The focus on quality isn't a little thing. Some drivers mention that it results in a nicer work environment and that restaurant staff are friendly. This can make the whole process more enjoyable. You also get to learn about restaurants that you wouldn't have tried yourself.
It's also worth noting that there is no payment card. With some other services, you need to use a special company card to pay for orders. This means extra time for processing the card, which can be a hassle when restaurants are busy. There is also the risk that the card won't work some of the time. Orders with Caviar are prepaid, so you don't have to worry about any of that.
Key Advantages:
The company is less well-known that some other delivery options, which may mean decreased competition
Income can increase significantly during high demand hours
You can deliver for Caviar and still work for other services at the same time
Can view time slots in advance, including details about which ones offer the highest pay rates
Limitations
Caviar doesn't serve as many cities as other food delivery services
While Caviar claims that drivers can earn up to $25 per hour, this level of earnings would be rare
You need to purchase the official delivery bags. These are normally between $10 and $20
Tips are made electronically prior to delivery and are capped at $3 for Android devices and $5 for iOS
3. DoorDash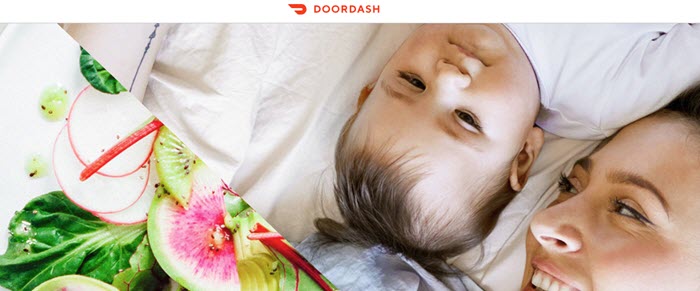 DoorDash delivers food from local establishments to customers. It provides people with a way to order food from restaurants that don't normally deliver. Customers won't always order from home either, which keeps things interesting.
Workers for DoorDash (who are called Dashers) need to be 18 years old with a smartphone. Any type of car can be used, providing that the driver has a valid license, insurance and a clean driving record. Dashes can also use a scooter, bike or even walk in some situations.
Dashers are paid per delivery and also get to keep any tips. DoorDash also provides Red Cards that are used to pay for orders when you pick them up from restaurants. Some users suggest focusing on large orders and driving during meal times to optimize your income per hour.
Key Advantages:
You don't have to worry about transporting people
DoorDash provides some insurance, although you will need your own as well
You can see orders before choosing whether to accept them
Limitations
Tips aren't guaranteed
You need to watch your acceptance rating. If you reject too many jobs, the number you're offered will decrease too
There is also a rating component. DoorDash will terminate the accounts of Dashers whose average rating falls too low
4. Favor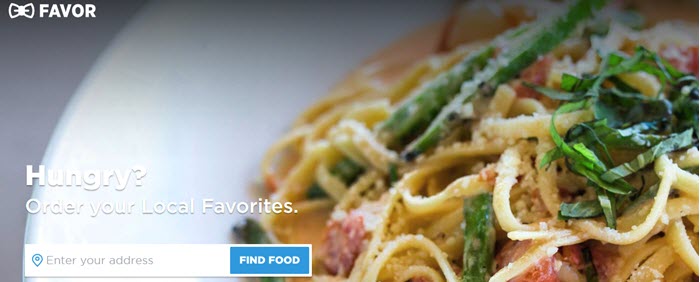 Favor takes a different approach to the delivery game. The service claims to deliver anything that customers want, whether that is dry cleaning, tacos, restaurant food or something entirely different. If you join, you become a runner. Despite the name, reliable transportation is required.
Like most of the delivery companies, you get to select your own hours and you keep any tips. Favor estimates that runners earn between $10 and $18 per hour. There are also minimum earnings guaranteed for each scheduled hour – as long as you meet the requirements Favor has set.
Key Advantages:
Favor has a minimum tip amount of $2, so you'll always get tips
Cities are broken down into areas. This helps ensure that you get jobs without an excessive amount of driving
Support is better than with many other delivery companies
Limitations:
The base pay rate only applies if you previously scheduled yourself. That requirement decreases the flexibility somewhat
It can be difficult to get on the schedule
You need to accept most orders to have access to best pay and bonuses
There is no payment for extra wait time or mileage
5. GrubHub

GrubHub is a particularly popular service that delivers food straight to people's doors. It isn't available nationwide, but GrubHub does deliver in more than 1,600 cities. That's more than most other delivery services.
Drivers have the ability to choose their own schedule, along with accepting or rejecting individual orders. To sign up, you need reliable transport, insurance, a valid driver's license, a smartphone and a bank account. You need to be at least 21 in Chicago or at least 19 in any other state.
Payment is based on a flat fee per order, which varies by state. You also earn $0.50 per mile and all of your tips. GrubHub also offers guaranteed pay in some states, which means you'll earn at least $10.50 per hour if you accept at least 85% of trips during your worked hours.
Key Advantages:
Some drivers report rates of up to $21 per hour, although this is influenced by the hours that they choose to work
GrubHub stops hiring in a city if there are too many drivers already, which helps keep the competition in check
There is considerable income potential if you plan around popular hours and pay attention to which deliveries you accept
Limitations
Mileage is calculated based on a straight line, rather than the actual route drivers need to follow
Drivers mention that hitting 85% of orders is more difficult than it seems
Even missing one delivery can impact your performance with the company and may mean you get the last pick of shifts and deliveries
6. Instacart

Instacart is an interesting way to earn by grocery shopping. You're not just responsible for delivering food – you act as a personal shopper as well. It's a different approach than most other delivery companies, but you still have the same flexible schedule and chance to earn income.
As is normally the case, you need to have reliable vehicle access and a recent smartphone. You also need to be able to lift between 30 and 40 lbs without assistance, as you're responsible for getting the groceries.
Key Advantages:
You're getting physical activity and aren't spending all of your time in a vehicle
You can work for other delivery companies at the same time
Limitations
Orders are limited, which can mean that you're sitting around and waiting for new opportunities
Drivers can be penalized for refusing orders
The payment rate doesn't consider mileage
Customer service is often poor
7. Postmates

Postmates is one of the other big delivery services in the gig economy. It promotes itself as a personal delivery service, as they can deliver food, drinks and groceries. This even includes alcohol delivery. The variety suggests that there will be a high demand for services. Indeed, Postmates is rapidly expanding.
The requirements to be a Postmates driver are similar to other delivery apps and less strict than Uber. The company uses a payment equation to determine how much you earn. This includes income for pickups and drop-offs, as well as per minute wait time at restaurants and per mile traveled.
Payment averages out to somewhere between $8 and $15, with fees increasing during the most popular hours. There are bonuses that you can earn, but some users mention that these are hard to reach. One common recommendation is to rely on Postmates as a source of extra income, not an alternative to a regular job.
Key Advantages:
You create your own schedule
You get to keep all of your tips
Multiple types of deliveries help keep things interesting
Limitations
Payment doesn't account for expenses or for any additional wait time
Ordering at the restaurant means that drivers need to wait for food to be prepared
Cannot see orders ahead of time
Wages can often be very low and many customers don't tip
Delivery availability is low in some cities
8. Shipt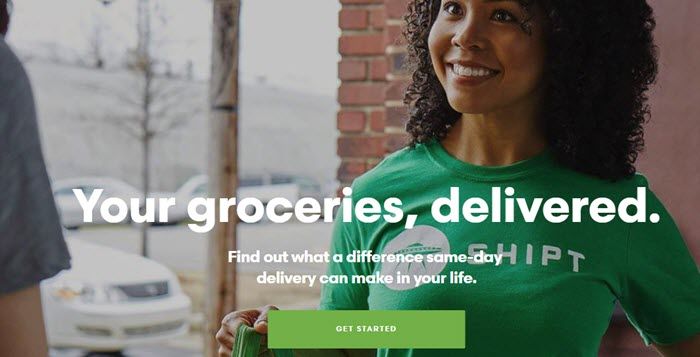 With Shipt, you're earning by doing the grocery shopping for customers and then delivering those groceries. Shipt claims that you can make an average of $22 per hour and payments are made weekly. As always, that rate is based on various assumptions that may not be true in practice.
Key Advantages:
A flexible role where you choose which orders to accept
Great chance to interact with new people
The physical activity can help to keep you fit
Limitations
Reviews suggest that Shipt strongly favors customers over shoppers
The service is ratings-based. Customers will sometimes be unrealistic in their expectations, leading to low ratings
Personal shopping can be a time-consuming and frustrating role
The delivery window provided is sometimes too short for the amount of work needed
9. UberEats

The name really says it all. UberEats allows customers to order food delivered from local companies. It's one of the few companies on this list that isn't limited to the United States. It can also be found in Europe, the Middle East, Africa, New Zealand and Australia, along with other locations.
The joining requirements for UberEats aren't as strict as for Uber itself, so you can join with an older car. Some cities allow for scooter and bicycle deliveries also. People who qualify for Uber ridesharing can sign up for both services. Drivers are paid pick-up and drop-off fees, along with a mileage-based fee.
Your earnings vary depending on the city that you're in, along with the time of day. As with Uber itself, there is surge and boost pricing, which can increase the amount you earn. Despite the variation, UberEats drivers tend to earn less per hour than ridesharing Uber drivers.
Key Advantages:
Boost and surge pricing can have a dramatic impact on income
You keep 100% of the tip. Some drivers receive both an in-app tip and a cash tip for the same order
Some deliveries are curbside, which means that you don't have to leave your vehicle
Limitations
You only have around 30 seconds to accept an order and you don't receive all the details until after you've accepted
Finding parking near restaurants can often be challenging
You're not reimbursed for any expenses, like gas or parking fees
You will sometimes need to wait for orders at restaurants. This can be frustrating, as you're not paid for the time
Earn By Renting Something Out
10. Airbnb

Airbnb has become an incredibly popular alternative to hotels and motels. It gives people the chance to rent out rooms or homes in many locations across the globe.
The program is a natural fit to the gig economy. You earn income as an Airbnb host and have considerable flexibility. Airbnb is particularly effective if you have parts of your house that you don't use or if you plan to be somewhere else for the summer.
Key Advantages:
Allows you to earn using resources that you already have
Airbnb has comprehensive resources, giving you plenty of control
You are able to set pricing, rules and availability as you see fit
Airbnb uses a reliable payment platform, making it easy to receive payment
Limitations
While Airbnb has good processes, allowing strangers to stay in your house is always a risk
Your earning potential will be influenced by factors that you can't control, like how popular your area is and the time of year
You'll need to do some management, which includes cleaning and tidying between guests
11. Getaround

With Getaround you can earn money by renting out your car. This is perfect for people who don't use their cars very often and families that have more than one vehicle. You can choose where and when people can rent your car. The company also provides insurance, so you don't need to worry about your vehicle getting damaged.
Getaround also has a strong emphasis on etiquette, which includes how renters are meant to behave and what they're not allowed to do. The company enforces these policies, charging substantial fees to users that violate them. Getaround will also support you if your car is returned late, damaged or something else. Of course, there is always some risk.
Key Advantages:
Getaround uses a digital key approach, so you don't need to meet or interact with the people renting your vehicle
Getaround takes 40% of the rental earnings, while you get the rest. Rates are often between $6 and $10 an hour. This mightn't seem like much, but the income can quickly add up
Limitations:
You have no control over the pricing, it is based on your vehicle and the market
There is a $20 monthly fee to list your car, along with a $99 installation fee for the digital key technology. You will need to be renting your car out often enough to at least cover the monthly fee
The fees for canceling vehicle availability are considerable unless you cancel with more than 24 hours' notice
12. HyreCar

HyreCar takes advantage of the ridesharing marketplace in an unusual way. Drivers are able to rent cars that can then be used for Uber and Lyft. This creates two different ways to earn money. The first is rent a car and then be a ridesharing driver. The idea is useful if you don't have a suitable car of your own. Because you're paying for the rental, you would need to earn more as a driver just to break even.
The other approach is to rent your car out. The focus is on long-term rentals – so it's best to rent out a vehicle that you're not currently using. The company does offer insurance, which should help keep your vehicle safe.
Key Advantages:
You can earn as a renter or as a driver
Plenty of vehicles to choose from
The company provides insurance that you can use
The service is designed for rideshare driving, so they make the Uber and Lyft application process easy
Limitations:
There are plenty of negative reviews. Many people mention that their cars were damaged and that they struggled to get HyreCar to pay out for the damage
Some users suggest that the provided insurance will not be enough to cover you
13. HomeAway

HomeAway isn't as well-known as Airbnb, but the general concept is the same. You're renting out your house to guests and earning income in return. HomeAway has a strong focus on vacation rentals and advertises the rentals to travelers from 190 countries. This approach should increase exposure. The emphasis also means that you need to rent out your whole house, rather than individual rooms.
Key Advantages:
You get to choose the price and availability, along with the guests that you accept
Rentals from HomeAway are advertised on many sites. This should help increase the number of bookings that you receive
Limitations:
HomeAway has bad reviews from visitors, which may dramatically decrease demand for your rental
Customer service is poor
Can take months to receive the funds from a rental
14. OpenAirplane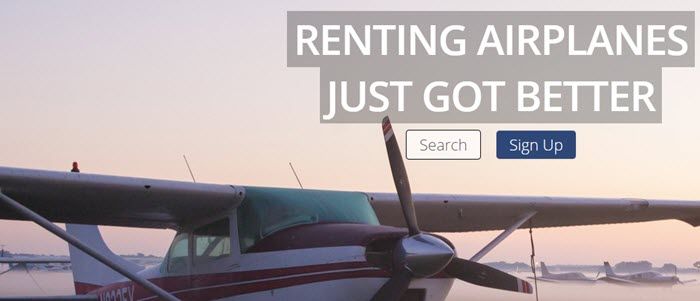 OpenAirplane aims to get pilots flying more by making plane rental easier, safer and less expensive. Plane owners get the chance to earn by renting out their plane. This can take some of the costs out of owning a plane, while still keeping your control.
The service focuses on qualified pilots and owners are able to review the pilot's credentials before they are allowed to rent. The whole process is surprisingly easy and is associated with an insurance company that provides reasonable rates for this precise purpose. In fact, OpenAirplane has a strong focus on ensuring that everyone is satisfied with the process.
Key Advantages:
Renting out your plane may give you tax advantages
Listing an aircraft is free
The company focuses on quality and on being easy to use
Plane owners keep 90% of the rental revenue
Limitations:
While the rental process is well-organized, it does take time to initially get set up
Even with the insurance, there is some risk in putting your plane in someone else's hands
15. OneFineStay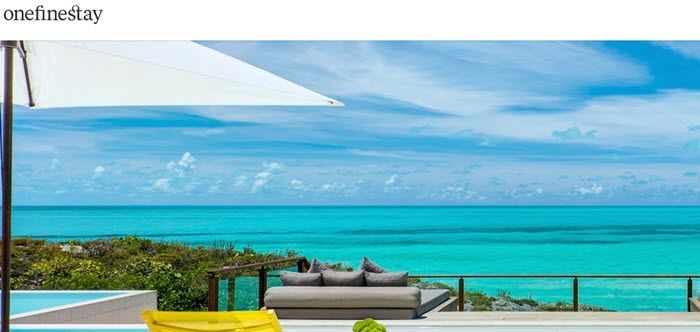 OneFineStay follows a similar idea to Airbnb and HomeAway, except that it focuses on the concept of luxury and high-quality accommodation. As part of this, OneFineStay staff inspect the properties and are also responsible for processes like marketing, management and customer care. This makes OneFineStay a much more hands-off way to earn from your property, perfect for anyone who is away for long stretches at a time.
Key Advantages:
Everything is managed for you, so there is little to worry about
The strong focus on quality helps satisfaction for homeowners and customers
OneFineStay offers flexibility, meaning that homeowners aren't forced into long rental periods
Limitations:
OneFineStay is available in fewer locations than similar services
Requirements for homes will be stricter, as the company promotes luxury vacations for guests
You may earn a smaller cut of the rental fee because of the work that OneFineStay does
16. Rentah

Rentah allows you to rent pretty much anything. You get to choose what you want to list and the price, then hope someone is interested. There is also a request feature, where users can request items that aren't currently on the site.
Key Advantages:
You have complete control over pricing, what you rent and who you accept as a renter
You can take deposits to ensure you don't get ripped off
Listing is simple and easy. If no one wants to rent your item, all you've lost is a little time
Limitations:
The site doesn't appear well used. Only around 100 listings actually have prices, some of those are for products and others are for services
Most users and products don't have rankings, which further suggests that customers don't often use the site
There is no insurance component and your items may get damaged (or simply never returned)
17. SpotHero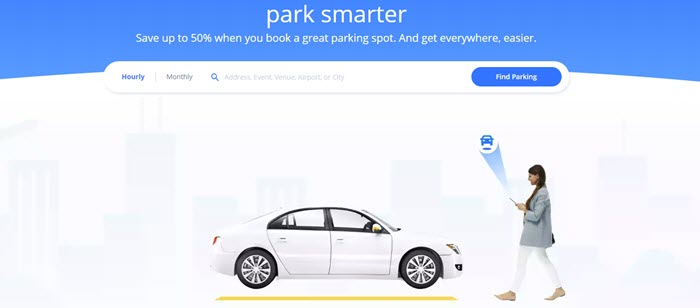 SpotHero is an unusual option. You're earning money by renting out your parking space. You choose the pricing yourself and then list the spot on their app. This includes providing details about how customers access the spot and the type. Possible types include driveway, alley, garage, lot or other.
Key Advantages:
You're earning passive income, especially if you don't use the parking spot yourself
You don't need to do any marketing, just submit your listing and wait
Limitations:
You need to have the rights to the parking space to rent it
The service often gets poor reviews from drivers, which may limit demand
18. Turo

Turo follows a similar idea to Getaround, where you able to earn money by renting out your car. The service has a strong focus on the type of car, including common vehicles, along with unusual specialty cars. The appeal is easy to see. Customers can rent cars for a much lower price than with traditional rental agencies. You also get to earn from the car that you're not using.
The process with Turo is more hands-on than Getaround. You are able to confirm or deny any bookings. You can also message the renter if you have any questions. You meet the renter at the time of exchange, which gives you the chance to check their license and any other important information. You also meet them when they return the car.
Key Advantages:
More control over the rental process, including details about who is renting your car
Turo has liability insurance to the tune of $1 million, so you're in safe hands
You can choose whether to deliver cars to the renter or have the renter come to you
While Turo automatically sets the price of your rental, you can set your own price if you want to
You can earn from 65% to 90% of the trip price, depending on how your vehicle is protected
Limitations:
The personal interaction component means that you have to be available at the beginning and end of each rental period
The insurance only applies if you enroll in Turo's protection plan
Any insurance you have yourself may make you ineligible for Turo's insurance, so check the details first
19. VRBO

VRBO is short for Vacation Rentals By Homeowner and follows a similar pattern to Airbnb and HomeAway. The service is even billed as 'part of the HomeAway Family' and offers accommodation throughout the world. It's another good way to earn with your home. Plus, you don't have to worry about the marketing.
Key Advantages:
HomeAway and VRBO rentals are widely advertised, which should mean plenty of interest
The service has been around since 1995, so the company has considerable experience in renting out accommodation
The site allows visitors to leave reviews on individual homes and for homeowners to comment on those reviews
Limitations:
You can only rent out whole homes and larger spaces
You need to pay a subscription fee to list. You can choose between a percentage or a flat fee
On-Demand Transport
20. Bird

Bird provides electric scooters (which they call Birds, just to be confusing). The scooters can be rented, used and then left at appropriate locations. This style helps to promote environmentally friendly transportation, without the need to rely on a driver. Renting one of the scooters costs $1 initially and then $0.15 per minute. With such a low price, it's easy to see why the scooters are popular.
You can earn by becoming a Bird Charger. Your role is to charge the scooters when they're not in use, earning some money in the process. This involves picking up the individual scooters, charging them at your house overnight and then releasing them the following day.
Bird Chargers need to have a car, live somewhere near where Bird operates, be at least 18 years old and be able to charge at least 3 Birds at a time. Payment is based on each scooter that you pick up, charge and release. You're often earning around $5 per scooter, although some will pay more (based on how difficult they are to find).
While the idea is appealing, you're not allocated Birds to pick up. Instead, all the Bird Chargers in your area can see the same Birds. You'll be competing against them.
Key Advantages:
The earning potential is significant, especially if you are productive and the competition in your area is low
You have complete control of how much or how little you work
Limitations:
Bird isn't that prevalent yet and the service may not be in your area
You could easily end up spending more than you earn due to gas and charging costs
The competition may be high in some areas
Some times are better than others for catching and releasing Birds, so you don't have complete flexibility with your timing
21. HopSkipDrive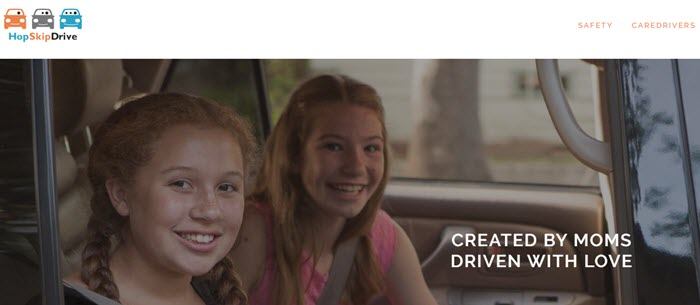 HopSkipDrive is promoted as an Uber for kids. The company focuses on providing safe drivers for kids, ones that parents can trust. To do this, HopSkipDrive uses a 15-point process for driver certification. This includes requirements like having at least 5 years' experience in childcare, having a good driving record and being at least 23 years old.
The complexity doesn't stop there. Drivers use a personalized code word so that children know who they are. The ride is also tracked in real time, to help provide transparency and ensure that parents aren't worried.
Key Advantages:
Drivers can earn up to $30 per hour
You have the ability to set your own schedule and choose which rides to accept
Insurance coverage is provided and is comprehensive
A perfect role for people who are passionate about children
Limitations:
The strict requirements mean that many people won't qualify as drivers
Many of their policies have a no tolerance component
The service is only available in Southern California, the San Francisco Bay Area and the Colorado Front Range Area
22. Juno

Juno is a ridesharing company with a strong emphasis on quality. They aim to treat their drivers better and to only hire drivers that rate well. The service also charges less commission than Uber or Lyft, which means more money in your pocket. The experience from the customer perspective remains mostly unchanged.
Juno is currently only operating in New York, so the service won't apply to everyone. There are also some concerns that Juno isn't profitable as a company, although the company's site suggests that they plan to expand. More will be known as time goes on, but at present, the future of Juno isn't known.
Key Advantages:
Better support for drivers and higher commissions
Would be possible to work for Juno and one of the other rideshare companies
The focus on just New York City means that Juno can optimize its operations
Limitations:
Juno is competing against two larger ridesharing companies, which may limit Juno's long-term potential
Juno has been subject to controversy, including a class action lawsuit claiming that Juno was deceptive and breached contracts
There is little incentive for customers to choose Juno over Uber or Lyft
23. Lyft
There has been plenty of discussion about ridesharing in recent years, with Uber leading the charge. Lyft is also extremely popular, with more than 100,000 drivers working for them. Some estimates suggest that drivers earn between $25 and $35 per hour. There are also bonuses and tips. Of course, how much you actually earn can vary. You might make more or less.
The field seems like a logical one, especially with the popularity of ridesharing. It's kind of like being a taxi driver, but you get to use your own car and everything is managed through the app. Still, there are ongoing costs, including insurance and fuel. Your income may balance these out, but you'll need to be working regularly.
Key Advantages:
Lyft's driver requirements are less stringent than Uber, making the service easier to join
There is significant demand for rides
There is plenty of flexibility
You can potentially increase income by planning well
Limitations:
You do need to have insurance and pass a background check
Income can vary dramatically and you will have expenses
There is considerable downtime between customers. This can get frustrating fast
While you can choose when you work, some days and times have much higher income potential
24. Roadie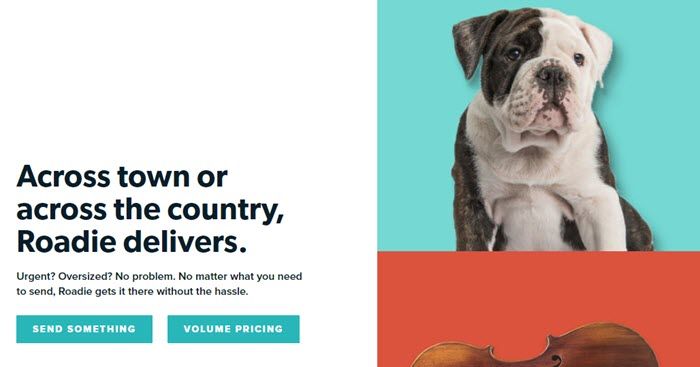 Roadie offers customers the chance to get anything delivered, by people who are already going in the right direction. So, if you're going on vacation or even just traveling across town, why not earn some extra money by transporting something at the same time?
Roadie uses software to match drivers to deliveries. For this to work effectively, drivers need to provide details about their routines, vehicles and empty spaces. Roadie drivers get 80% of the company's fee, but don't expect to get rich – the service charges customers low rates for delivery.
Key Advantages:
You can see all the details before accepting any delivery
The app tends to receive good reviews and is well used
Roadie is a good way to earn extra income for trips you would have been making anyway
You can deliver in any vehicle
Limitations:
The pay is low, so you don't want to be making trips specifically to make deliveries
25. Uber

Uber functions in the same way as Lyft, with similar advantages and disadvantages. One difference is the requirements. Uber has more strict requirements, including the need to pass an inspection at a local garage. Your vehicle also needs to fall into the company's main four categories.
Drivers earn 80% of each fare and may receive tips as well. As with Lyft, the income potential is difficult to estimate. There are too many variations, including time of day, type of vehicle, distance of trip and the city you're in. The end result is that you can earn money, just keep an eye on your expenses.
On a side note, most rideshare companies don't require exclusivity. This gives drivers the chance to work for multiple companies at the same time. Doing so can reduce the wait between fares and help ensure that you always have a passenger while you are available as a driver.
Key Advantages:
Uber is a well-known service that many people rely on
The app makes it easy to find fares and earn money
You don't need any special skills
You can earn more in some of the higher tier vehicle categories
Limitations:
There are significant costs, not to mention wear and tear on your vehicle
Even if you're working for multiple companies, there is still a risk of some downtime between fares
There is considerable competition
26. Via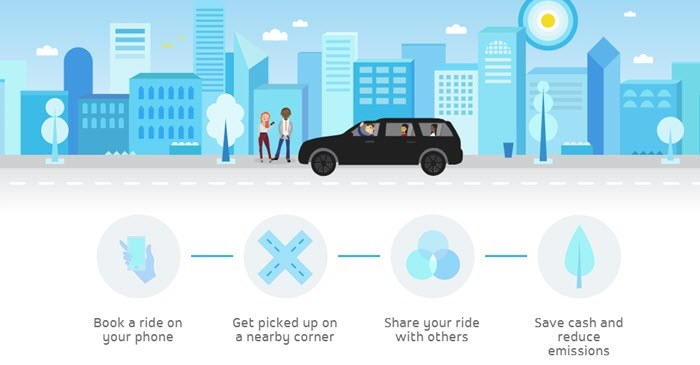 Via is yet another ridesharing app. Unlike Uber and Lyft, Via doesn't try to be the most versatile ridesharing service possible. Instead, they focus on high-density urban environments, ones where public transportation isn't the most appealing option.
There is also a strong focus on pooled rides. This angle helps to keep drivers busy by combining passengers who are traveling in the same general direction. Lyft and Uber do have similar processes, but Via gives drivers an increased bonus (around 10% to 20%) for using the pooling feature.
Key Advantages:
Via offers better support, including live support for drivers
Via takes a smaller cut, so drivers receive better pay
While Via is a relatively small company, the service gets consistently good reviews
Limitations:
Via tends to pick up on street corners, rather than addresses. While the idea is useful, it can be confusing especially as Via relies on its own map
Passengers need to walk to a pickup point. The design makes things easier for drivers but some customers may not like the idea
27. Wingz

Wingz might seem like yet another Uber service, as it offers transport. The difference is that Wingz focuses on connecting passengers with individual drivers. Wingz promotes itself as particularly suitable for airport, senior and events rides, although you're not limited to these trip types. Interestingly, the fares are also pre-scheduled and flat rate.
As a result of the service focus, Wingz does have a stricter enrollment process, which includes disability training and in-person orientation. You also need to have a 4-door vehicle in an excellent condition that is no more than 5 years old.
Key Advantages:
You can develop a loyal customer base, leading to less competition for fares
You know exactly what you're getting from each fare before you accept it
No need to stress about waiting for fares
Limitations:
The pre-scheduling component means less flexibility, as you have to commit to rides ahead of time
There are specific pick-up and drop-off procedures for various airports, which you would need to follow
Other In-Person Tasks
28. Bellhops

Bellhops is a moving service, where members earn an average of $21 an hour. That total includes bonuses and tips. The actual amount earned may be higher or lower depending on your clients.
The service follows an unusual style, where members develop and submit their own schedule each week, using the company's app. They're then matched with clients who need help with moving. The app coordinates the process, which will typically involve multiple team members.
Key Advantages:
The work would keep you physically active and could be enjoyable
There is always demand for moving services
The income is decent
Limitations:
The team component may mean that you're working with some people you don't enjoy
You need to have your own transportation
You must pass a background check and have a standard checking account
The service is only available in around 25 cities, mostly on the eastern side of the US
29. Care.com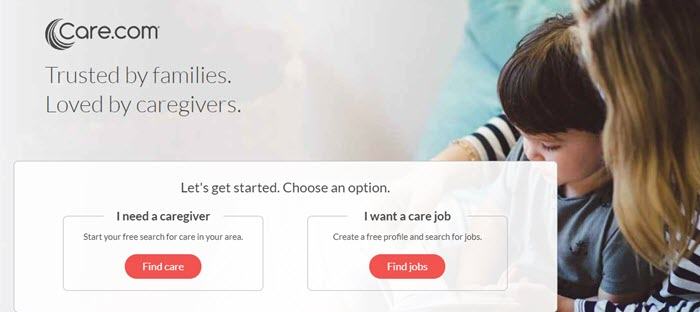 Care.com is an online marketplace that focuses on various types of care and support. This includes caregiving, childcare, pet care and household help. Clients can look for regular, occasional or one-off support depending on their needs.
Members of the service create their own profiles. These include details about their hourly rate, their experience and any other important information. The profile plays a important role in applying for positions.
Key Advantages:
You know what to expect before accepting any role
Plenty of options for the types of roles available
You can apply in multiple categories
Limitations:
There is less flexibility than with many other services, especially as some roles are full-time
com is less hands-on with facilitating than companies that focus on digital services. You'll need to be careful about which jobs you take on and be clear about expectations from the beginning
30. Dolly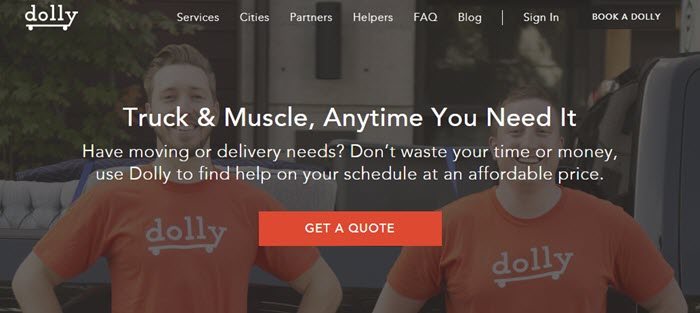 Dolly is another service where you're earning by helping people to move. The process is a little different, as Dolly works can fall into two categories. Helpers are people who own a pickup truck, box truck or cargo van that can be used for moving items. Hands are people who don't have a truck, but they do have a car and are able to assist.
Helpers and Hands (helping hands, get it?) both need to be able to lift more than 75 lbs. Dolly states that Helpers can earn $30 or more an hour, while Hands can earn $15 or more an hour.
With Dolly, clients get to choose which individuals will be involved in their move. This means a degree of competition. Some people will have an advantage, others may have a disadvantage.
Key Advantages:
Every move or delivery will be unique, with its own challenges, making this an interesting job
You get to choose which jobs you accept
Dolly is flexible and you can choose when you work, along with how much
Unlike other services, the $15/hour and $30/hour figures appear to be actual hourly wages
Limitations:
The signup process is a little involved and there are significant requirements that you need to meet
Dolly isn't currently available in a large number of cities. This may change in the future
The work is physically intensive and there is a risk of injury
31. Handy

Handy covers a variety of different services around the home, including cleaning, furniture assembly, interior painting and much more. The basic idea is that clients can hire Handy professionals to help with most practical tasks around the home or office.
Professionals are split into two general types. Cleaners earn up to $22/hour/job, while handymen earn $45/hour/job. This makes handymen a more profitable angle, if you have the skillset and background. Handy screens candidates. This includes looking at your home service experience and credentials, along with running a background check.
Key Advantages:
The work is flexible and you can choose which jobs you take on
The pay is decent if you carefully select jobs
Limitations:
Handy has poor-quality customer service for its workers. There are many complaints from professionals about being unable to interact with the company when clients are unreasonable
Many customers are difficult. Handy also tends to favor the customers when disputes arise
Clients are often unrealistic about how long a task will take, which can lead to problems for the professionals
32. HelloTech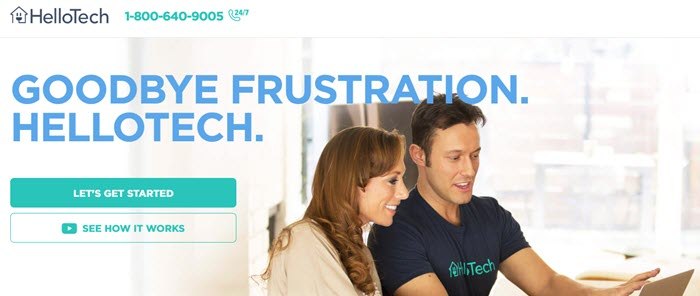 HelloTech is an on-demand tech support company. They include services for computer support, TV mounting, mobiles, tablets, smart homes and more. There are various steps to join the company, including skill assessments, a phone call and a background check.
Techs are paid on a per-service basis. Payments are typically between $30 and $90, although some jobs can pay more. Techs are paid through PayPal, with payments being made twice each week. While techs can technically earn as much as $90/hour, that figure is misleading. It doesn't take transport time or the availability of jobs into account.
The per-task aspect is hit and miss. If the problem is easy to solve, your hourly rate could be decent. However, some tasks may take much longer than anticipated.
Key Advantages:
Reviews are more encouraging than they are for similar services
You get the chance to problem solve and use your skills on a daily basis
The pay rate can be high, especially if you can solve customer problems quickly. This may give any fantastic techs an advantage
Limitations:
There aren't enough jobs to go around
HelloTech isn't always realistic. If techs are late to an appointment they are penalized, even if they were late because another appointment ran over time
If the issue cannot be fixed, clients don't have to pay. This is unfair on techs, especially as some problems are not easily resolved
33. Helpr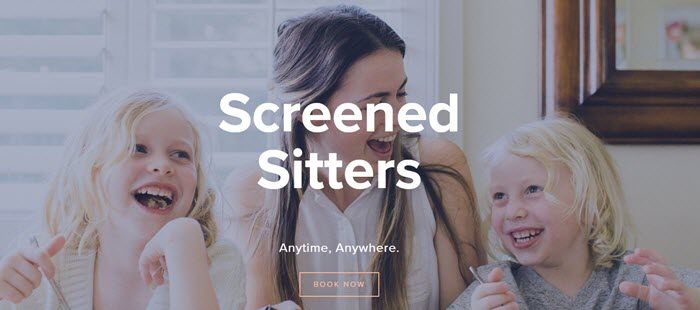 Helpr is an on-demand childcare service company that provided screened sitters to families quickly. The approach makes it easier for families to fill in childcare gaps and to take care of children when they are sick. The screening process is extensive, which is no surprise when you consider the type of work you'll be doing. This includes an in-person interview, a social media review, reference checking and a background check.
The pay rate for Helpr starts at $25 per hour. It can increase based on various factors, like the number of children be cared for and the amount of notice provided. The company is still in early stages, so it isn't available in many areas yet.
Key Advantages:
Helpr supports rebooking. If a client is satisfied, you may get ongoing work from them through the app
The service is flexible, allowing you to choose which tasks you take on
Payment rates are hourly, rather than task-based
Limitations:
The tough screening and newness of the service means that there aren't many available reviews from sitters
Helpr uses a first-come-first-served model, which can make it tough to land jobs
Families are not screened, so you don't always know what you're walking into
34. Honor

Honor focuses on caregiving for seniors and calls its workers Honor Care Pros. The field is an important one, as many people need support as they age. Honor approaches the gig economy differently than most other companies. Instead of treating their Honor Care Pros as independent contractors, Honor considers them to be employees.
This approach was chosen to ensure that the Honor Care Pros receive the support and training that they need. It also means that they are paid overtime and can receive holiday pay, along with the potential for career growth.
Senior caregiving also requires consistency. Treating Honor Care Pros as employees allows Honor to create more stability. Yet, the service retains many of the benefits that other gig companies have.
Key Advantages:
You are able to choose your hours and roles
There is more stability than other gigs, along with the potential to earn overtime and holiday pay
Honor Care Pros are trained extensively
There is potential for growth
The company takes an active role in promoting the best outcomes for clients and workers
Limitations:
The job requirements are higher than normal and include having relevant qualifications or at least 6 months of paid caregiving experience
There is less flexibility than with other gigs
Caregiving can be intense work that is draining physically and mentally
35. Instawork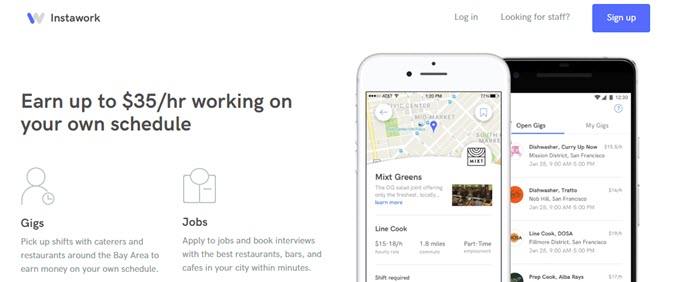 Instawork serves two different functions. One is to help people find jobs by making it easy to find details and book interviews. The other aspect is more relevant – working gigs. Instawork users can find shifts to work at local restaurants, events and catering companies.
The gig component is only available in the Bay Area, but it can pay up to $35 per hour. The potential hourly rate is partly because some of the gigs require specific skills. If you get a low-skilled gig, like washing dishes, the pay rate would be considerably lower.
Key Advantages:
Provides the chance to work interesting roles
Some gigs could turn into job opportunities if you are a good fit for the business
The potential pay rate is high
Limitations:
Some users have found gigs, while others mention that the site sends them miles away and that gigs are few and far between
There are some payment problems, where some workers don't receive pay for gigs that they worked
The service is still relatively new. This may mean that any issues are resolved over time, but it also suggests that they are still in the phase of ironing out problems
36. Keepe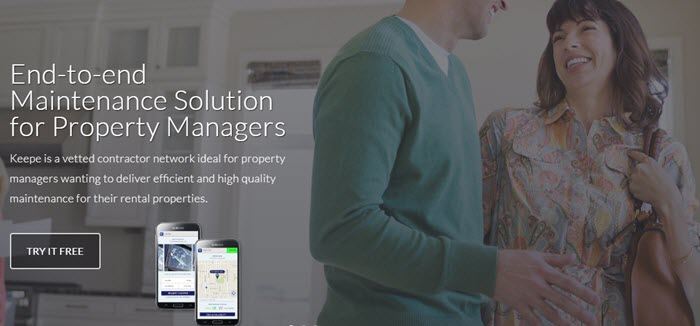 Keepe has an interesting approach. The service aims to provide qualified contractors for property managers. To do this, Keepe uses a system that manages tenant requests, property manager approval and contractor management. The idea is unique and powerful.
Key Advantages:
You're working with property managers. They're likely to be more professional and realistic than individual homeowners. After all, they will be familiar with how long different tasks should take and what to expect from a contractor
The approach is flexible, allowing you to choose which jobs you accept. You can also set availability in the app
You can see the amount you'll be paid before accepting a job
Keepe manages payment, so you don't need to worry about problem clients
There is no bidding for jobs
Limitations:
The emphasis is on qualified contractors. If you're skilled but not licensed, you may not be able to join Keepe
There are few reviews of the company, making it difficult to know how effective they are
37. MaidsApp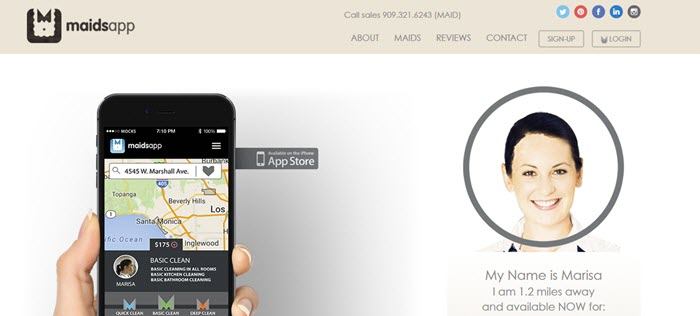 MaidsApp offers cleaning on demand – literally. Clients can potentially get a maid within 30 minutes of requesting one, which is impressive. Needless to say, you would earn money by doing cleaning work. The company's app will notify you when there is work in your local area and you can choose whether to accept that particular job.
MaidsApp estimates that you can earn as much as $30 per hour. Of course, the actual rate will vary. Reviews are mostly positive. That's a good sign, as many cleaning companies get poor reviews. Even so, individual experiences will vary. One problem is that time estimates for jobs will not always be accurate. This can lead to dissatisfied clients and overworked maids.
Key Advantages:
The income is good, especially if you can clean quickly
Maids are paid by the hour and the payment includes a tip
Because MaidsApp manages payment, you don't need to worry about clients not paying
Limitations:
There is a vetting process that you need to pass in order to join
You also need to participate in a 'test clean' to see whether you are a viable candidate
The service isn't widely available, although it may expand in the future
38. Prefer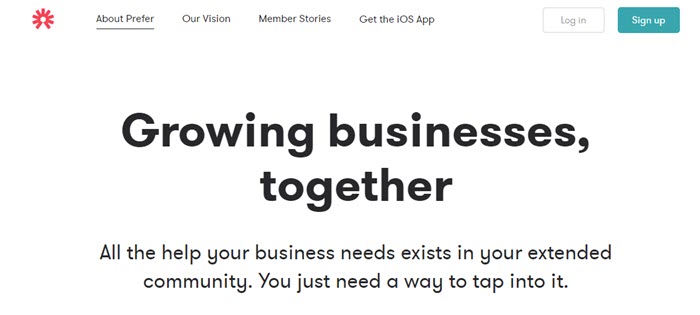 Prefer approaches the gig economy from the opposite direction. It was developed based on the concept that services are not commodities. Customers often don't want a different service person every time. Instead, they're often looking to find a single professional who is able to do a consistently good job.
Prefer helps to facilitate this, using social networking recommendations to help customers find service professionals who will match their needs. The app is very relevant to the gig economy, as it can be used as a way to promote your own services in many different areas.
This approach to earning takes longer than joining a gig company, but it has much more long-term potential. You remain in complete control of your income and can market your business however you choose. Prefer is one tool for doing so and there are plenty of others.
Key Advantages:
The app can help you develop a reputation and find clients that you couldn't otherwise
There are payment and booking features included, perfect for anyone new to the field
The stronger focus on relationship should mean that you get repeat customers through the app
Limitations:
Prefer charges a 3% to 5% fee on each transaction, plus a booking fee
Bookings are considered with recommendations. If you are inactive for an extended period of time, your visibility may decrease
There is no Android app, Prefer can only be used on the web or on iOS
39. Shiftgig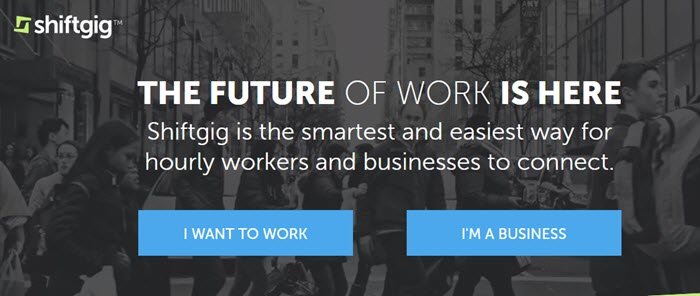 With Shiftgig, you have the chance to pick up hourly work from companies in your local area. This can include times where businesses suddenly find themselves short-staffed along with events where extra workers are needed. Shiftgig currently operates in 13 different areas across the nation, although it may expand in the future.
Key Advantages:
You get to work different types of jobs, rather than doing the same thing day after day
You can choose which shifts you work and which you don't
Good for customer service experience
Can teach you new skills
Provides the chance for industry connections, which could turn into employment opportunities
Limitations:
Management oversight is limited and it can be difficult to get support when needed
Some jobs are paid poorly and may be under a living wage
While the app provides details about a shift, you won't know much about the environment or workload until you have accepted and are working that shift
40. Snag.work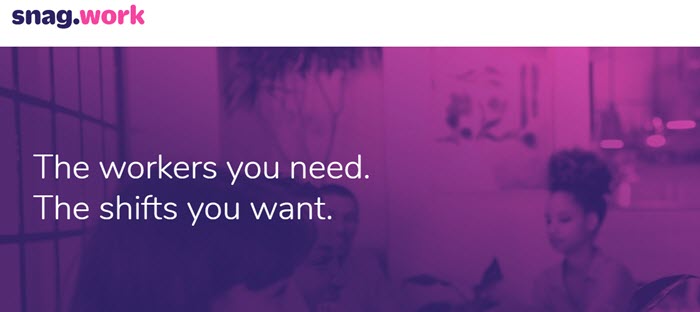 Snag.work is associated with Snag, which used to be called Snagajob. While Snag itself focuses on helping people to find employment, Snag.work operates in a similar way to Shiftgig. You are able to pick up shifts through the Snag.work app, typically in the hospitality, retail and restaurant fields. Snag offers all the training that you should need through videos, along with any required uniform components.
Payment is provided 48 hours after your work has been confirmed by you and the duty manager. The site and app provide the ability to search for work in your area. You can sign up for alerts that match your needs too.
Key Advantages:
You're not stuck in a single role or company, which helps to keep things interesting
Some work could potentially lead to a career or connections in the industry
You can choose which shifts you pick up and see what is involved as well
Limitations:
While Snagajob had a long history, this gig-based Snag.work approach is relatively new. There are few reviews from members and the company will still be ironing out kinks in its processes
Different working environments each time means that you have to constantly learn and often won't know what to expect
41. Takl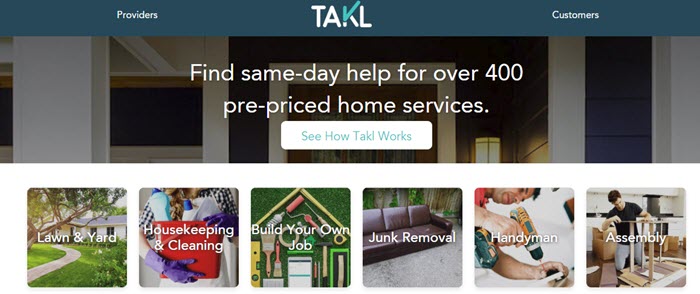 With Takl you can offer a variety of small practical jobs around the home, such as cleaning gutters, moving furniture, mowing lawns, house cleaning and much more.
Key Advantages:
The service is more extensive than many other app-based options
Could be an effective way to develop a reputation with customers, until you can market on your own
People do request work through the apps and some providers make money
Limitations:
You need to pay for your own background check ($40), along with a $2.99 monthly fee. You don't get to see available jobs until after you've passed the background check
Takl takes between 10% and 30% in commission. The 10% is for add-ons, while they take the full 30% for jobs
Takl doesn't offer much support
Pricing is often unrealistic, especially once you take transport time into account
42. TaskEasy

TaskEasy focuses on outdoor jobs, including lawncare, fall cleanup, planting and watering the garden. House cleaning and pool cleaning are also included as potential tasks. TaskEasy offers insurance that you can sign up for or you can use your own
Key Advantages:
You don't need to worry about marketing, this is all done through the app
TaskEasy doesn't offer leads, you are getting work outright
You can see the task and fee before you accept anything
There is a variety of tasks to choose from
Limitations:
Many customers have bad experiences with contractors. This is never a good sign and may mean less demand for the work
You don't get to set prices
43. TaskRabbit

Taskers for TaskRabbit do jobs in their local area. Common categories for tasks include handyman, cleaning, moving, delivery and personal assistant. There is plenty of variation within these categories too. You might see a task for mounting and installing a large TV or helping someone to assemble furniture.
With TaskRabbit, you can see the various options available in their local area and choose which ones to take on. This creates the chance to choose tasks that you're good at and skip ones that aren't interesting. If you pay close attention to the fee and requirements, you may be able to optimize your income.
However, the clients play a role in the selection process too. They can choose which Taskers they are interested in. This may make it more difficult to land jobs initially. Like many programs, TaskRabbit also uses an app to make the whole process easier. The Google Play version of the app gets a little under 4 stars, which isn't too bad.
Key Advantages:
Taskers who get a very high approval rating (98% or above) and follow all guidelines can become members of TaskRabbit Elite, which increases the odds of landing a job
Tasks vary making it easy to find ones that meet your skills
Limitations:
You do need to pass a background check, which costs $20
The app is best in the larger cities, where there is plenty of work to go around
The app doesn't get a large number of downloads
44. Rover

Rover is a perfect choice for dog lovers, as you're being paid to take care of dogs. The service includes plenty of flexibility, including the chance to choose which pet care services you offer and to set preferences about the types of dogs you want to look after. For example, some Rover members have dogs stay overnight at their house, while others may offer dog walking only.
Most of the processes are handled through the Rover app. This makes it easy to see requests and to communicate with clients.
There is a second company in this field called DogVacay. It has the same general approach. DogVacay has recently joined Rover, with DogVacay members being able to move their accounts across. While this merging does increase the competition, it also means that users have access to more potential clients.
Key Advantages:
Rover is available in many different cities and neighborhoods
The app makes it easy to care for dogs regularly
There is a strong focus on safety and security, so demand for the services should be high
You get to choose which services you offer
Reviews are more positive than for most other gig services
Limitations:
The selection process is tough, with an approval rate of less than 20%
Pets are unpredictable and items in your home may get damaged
Boarding pets may be against zoning laws in your state, so you'll need to check this out first
You may end up annoying your neighbors, which could easily lead to other problems
45. YourMechanic

As the name suggests, YourMechanic is perfect for anyone with an automotive technician skillset. The service provides mechanics that come to customers, doing a wide range of jobs. While it is an app-based service, the approach is a little different.
This time, you use the app to set your available hours and YourMechanic will book appointments within those parameters. The style means that you don't get the same control over which appointments you take on. It also means less waiting time between appointments and you have a better idea of what to expect beforehand.
Key Advantages:
An interesting way to earn
You can develop business relationships with customers, which may lead to more work later
YourMechanic estimates pay of $40 to $50 an hour. While the pay rate may not be that high in practice, you're still likely to earn above the minimum wage
The company is responsible for key aspects, including part delivery, support and insurance
YourMechanic avoids any complex jobs such as major transmission work
Limitations:
You don't have full control over the jobs you accept
Reviews from mechanics aren't encouraging and the app sometimes doesn't work correctly
Job availability is surprisingly slim in many areas
46. Wonolo

With Wonolo you can earn from doing hourly tasks from companies in your local area. The service works through an app, which sends notifications of the various jobs available. You simply need to tap on one to accept it. The roles vary, but you'll often be involved with merchandising or general labor.
Key Advantages:
Your interaction with companies could get your foot in the door for a future job
You'll often be doing something new
Wonolo can be an easy way to supplement your income
Limitations:
The style means you get limited notice about jobs, so you need to keep a careful eye on the app
While Wonolo is great for extra money, the unpredictability of tasks makes it unsuitable as a job replacement
47. Zeel

Zeel is a perfect app for any massage therapists out there. You earn roughly 75% of each appointment through the app. Zeel also automatically includes an 18% tip as part of the price, which you receive in full. Deposits are made weekly into your account and late canceling customers are even expected to pay.
Key Advantages:
Massage therapists are protected through a customer ID verification and a check in/check out system. Customers can also be reviewed, so you know what to expect
You get to set your own hours and choose which appointments to accept
Reviews from massage therapists tend to be positive. This is unusual for an app like this, many others get less favorable reviews
Limitations:
Zeel gets 25% (or more) of your fee, which is a significant cut
Because of the competition, you won't always get the amount of work that you want
Freelancing Online
48. Etsy

In essence, Etsy is a way to sell your creativity. The site is one of the most popular destinations for buying homemade products. It's also a great way to target a wider audience. After all, selling at local markets gets tiring fast. Members often do earn money, which some finding significant success.
The popularity of the platform makes it a logical choice, just be aware of the competition. Some categories host hundreds of thousands of items, making it a nightmare to get noticed. You'll also have costs to consider, including shipping and any materials that you use.
Key Advantages:
Etsy is an incredibly popular site with plenty of traffic
Customers are more likely to buy from Etsy than a random online site
You can sell many different types of products – let your imagination run wild
Limitations:
The competition is significant and is difficult to beat, even if you use paid features
Many successful stores were present for years before they started to be highly profitable
Some successful Etsy sites disappear, either because they were closed or because creators were not happy. This suggests that the platform isn't as good as it seems
Etsy retains the ability to close stores, so your entire income stream could disappear overnight
49. Fancy Hands

Fancy Hands is an interesting one. You work as a virtual assistant completing tasks for many different people. The tasks can vary dramatically, including some that are simple and others that are much more complex. Assistants get to choose which tasks they accept and when they work. This provides you with plenty of flexibility.
Fancy Hands promotes itself as the most affordable virtual assistant service. While that focus should ensure high demand, it also means that pay is low.
Some reviewers mention that the income is much less than it should be for a virtual assistant role. People who are skilled at this work may want to consider being freelancers instead. For that matter, being a virtual assistant is an important role. Freelancers often earn $30 per hour, or more, once they break into the industry.
Key Advantages:
Perfect for problem solvers and people who enjoy variation
The work is entirely online, giving you the ability to work from home
There is the potential for promotion
You get to choose what you do and when you work
The role is a good chance to learn about being a virtual assistant, before trying to break into the field on your own
Limitations:
You must complete an application with the company and they only seem to hire sporadically
The pay doesn't always take into account the complexity of the task at hand
Tasks are often general and very research-intensive
Fancy Hands focuses on satisfying the customer first. If you think you did a task well and the customer disagrees, Fancy Hands will often side with the customer, regardless of who is right
50. Fiverr

Like Etsy, Fiverr is a freelancing site, where the focus is on the freelancers themselves. This means that you set up an account and promote what you have to offer. A key difference is that Etsy focuses on physical products, while Fiverr offers a way to sell services.
There are plenty of different areas to focus on, including video, animation, digital marketing, logo creation, product photography and writing. You get to set the price, along with the services and add-ons that you provide.
Fiverr originally just offered services for $5 (hence the name). They've since expanded significantly. Members are able to use add-ons that increase the price. Some categories can even be started at a higher rate. Success comes with finding ways to stand out among the crowd. This can mean focusing on an unusual service or being creative in your marketing.
Key Advantages:
Fiverr has a robust platform that helps to protect buyers and sellers
Fiverr services are in high demand, so you have a ready audience to sell to
You have many opportunities to showcase your talent in your profile and listings
Limitations:
Fiverr is heavily reputation dependent. It only takes a few bad ratings to dramatically reduce your income potential
There is significant competition
The reputation aspect also makes competing difficult. New members are often competing against well-established people offering similar services
51. FlexJobs

The goal of FlexJobs is to help people to find jobs that have some degree of flexibility. That's a fairly vague goal, which explains why there are so many different types of jobs promoted through the site. Some of them are closer to a traditional full-time position and simply offer the ability to work from home once or twice a week. Others are freelance opportunities or something similar.
The site itself doesn't offer the chance to earn directly, but it can help you find work that you wouldn't have access to otherwise. There is also other useful information on the site, including skill tests, articles and even courses. From a personal perspective, I'm impressed with the site. Whether it works for you will depend on what you're looking for.
Key Advantages:
The site gives you an edge in finding flexible jobs
FlexJobs is well-presented and has a decent amount of information
They're upfront about exactly what is involved
Limitations:
You're not earning from FlexJobs directly
The style of jobs may not suit your needs
You still have to apply for positions
You do need to pay for membership
52. Freelancer.com

Freelancer.com is an online marketplace that aims to pair freelancers with clients. It supports a wide range of different job types, including writing, graphic design, internet marketing and website design.
The basic idea is that if you have a skill, you can find someone who will pay for it. That being said, some areas are more popular than others. For example, there are many graphic designers and freelance writers that use the site, along with plenty of people wanting those services. Areas like software development are much less popular.
Clients on the site offer jobs that you can then bid on. This typically providing evidence of your suitability, your turnaround time and the fee that you're willing to settle for. Your reputation plays a key role in your success with the bid, so it can take time to get established on the site. Paid features give you more advantages, but the costs can add up fast.
Key Advantages:
Many clients use Freelancer.com, so there are plenty of opportunities to go around
com is a stable platform and helps ensure you get paid. It tends to be less risky than working for clients directly
The site can be a starting point for significant and ongoing freelancer and client relationships
Limitations:
The competition is intense, especially for tasks that don't involve much skill
Freelancers often earn relatively little on early contracts
The process can be frustrating, especially if you're avoiding any paid features
53. Guru

Guru is a global freelancing site, offering the ability to connect freelancers and clients in many different locations. It has a strong emphasis on developer jobs. In contrast, there are relatively few jobs for designers and writers.
The platform isn't as popular as competitors Upwork and Freelancer.com, but this isn't entirely a bad thing. Less popularity means lower competition for jobs, which may increase your odds. To find work on Guru you need to submit bids for jobs, which highlight your expertise as well as why you think you can do the job well.
Key Advantages:
Clients pay for jobs in advance, with the payment held in escrow. This means you can get paid faster, with less potential for issues
Platforms like Guru connect you with clients you wouldn't have interacted with otherwise
There are many different jobs to choose from, especially if you're in the development field
Lower percentage fee than other services
Limitations:
You'll need to sift through jobs carefully. Many clients are unrealistic in what they expect and the price that they're willing to pay
Guru takes a percentage of the fee, so you'll never earn as much as working on your own
Finding jobs and bidding on them can be time-consuming and there's no guarantee that your bid will be accepted
54. Hubstaff Talent

Hubstaff Talent is another freelancer site, one that helps connect freelancers to potential clients. The site is smaller and less popular than competing options, but it is also free to use. Freelancers are able to create profiles and bid on jobs. Interestingly, some of the jobs offered are full-time positions, while others are more typical freelancer roles.
Unusually, there is no rating system for freelancers. This may be useful for beginners, as companies don't know that you haven't completed any previous work on the site. The approach is less appealing in the long-term, as it makes it more difficult to establish a good reputation and get consistent work.
Key Advantages:
Fewer jobs means less time sorting through them. Filtering tools also make it easy to find exactly what you're looking for
Companies tend to be up-front about the amount they're willing to pay
There are often details about the actual company offering the work, which is unusual in the freelancing field
The obscure nature of this board means there are fewer freelancers to compete against
Limitations:
Because there are fewer listings, the odds of finding something suitable is lower as well
Some jobs may not be legitimate – a pattern that occurs on most job and freelancing sites
55. LocalSolo

LocalSolo is a freelance marketplace with a twist. The service focuses on local freelancers, particularly ones that perform well and have good reputations. Freelancers can't simply join and apply for jobs. Instead, your profile needs to be approved by the company.
This approach is based on the idea that many freelancing sites are filled with freelancers located anywhere in the world. This includes a decent number of freelancers whose first language isn't English. At the same time, there are many non-legitimate jobs posted on the sites. The curated focus of LocalSolo should help to get around many of these issues.
Key Advantages:
Some tasks are remote, while others are on-site
The board includes some full-time jobs, as well as freelance positions. You can use a filter to only see the freelance offerings
The work may be more interesting
There is the chance to develop good connections with businesses in your area
Limitations:
The job selection isn't as wide as other sites. Many of the jobs that are available need to be done on-site
Joining as a freelancer is likely to be more difficult, especially as LocalSolo doesn't provide details about the selection criteria
56. Moonlighting

Moonlighting is another freelancing platform, one that provides more control to freelancers. As a freelancer, you create a business site on Moonlighting. This can be used to describe your experience, rates and any other important details. The profile is then used to match you with jobs and projects, along with potential employers.
You are then able to interact with them directly, submit proposals and invoice them. The work is more hands-on than many of the other companies, but the style has advantages too. It means that you aren't paying Moonlighting a cut of your fee and you have much more control.
Key Advantages:
You have more choices and higher income potential (compared to other freelancing sites)
Moonlighting has a professional feel, along with tools that make some freelancing challenges less significant
The competition should be lower than with other services
Reviews are mostly positive
Limitations:
Most of the features require you to sign up for the paid monthly membership (for $9.99/month). The free version only allows you to create a site, you aren't able to connect with the community at all
There are fewer jobs than other freelancing sites
You pay the monthly fee regardless of whether you find any work through the platform
57. PeoplePerHour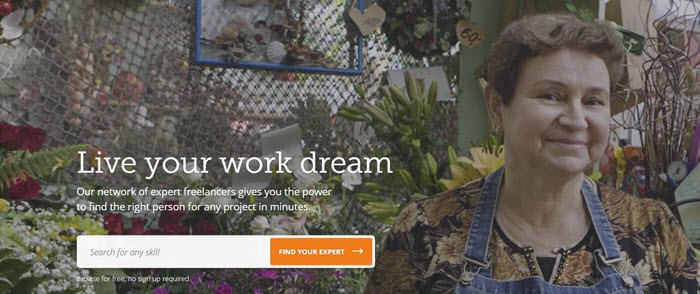 PeoplePerHour is a freelancing site with some interesting features. Like other freelancing options, it has a job board where clients can post what they're looking for and freelancers can submit proposals. Freelancers can also create fixed price listings, similar to those on sites like Fiverr.
Finally, freelancers are able to build compelling profiles that clients can browse and hire from directly. These different approaches give freelancers more chances to be hired, rather than solely relying on their job proposals being accepted.
Key Advantages:
More options than most freelancing sites
The chance to promote services that you excel at
Increased visibility and the chance to develop a good reputation
Offers an effective project management system
Limitations:
Not as well-known than other freelancing sites, which may mean less work to go around
It will still take time to develop a reputation on the site
You may need to accept low-paying work initially until you have some positive reviews
58. Toptal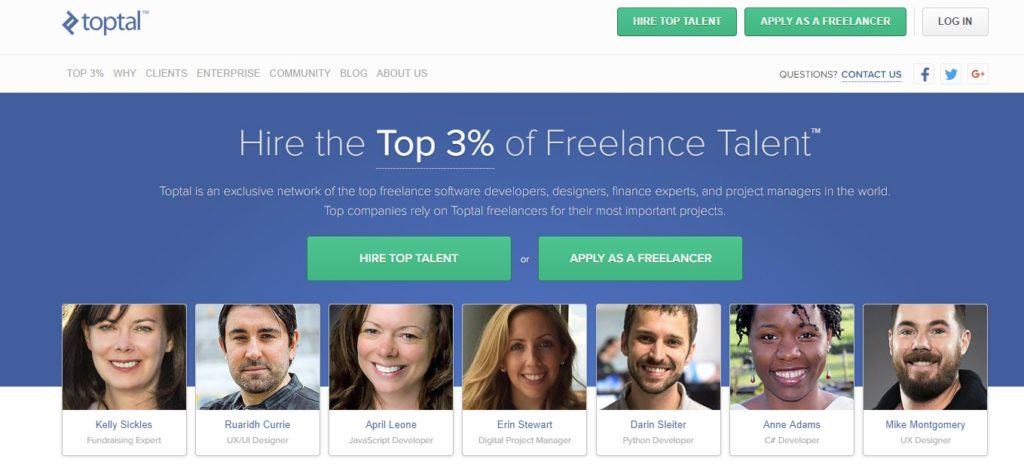 Toptal claims to offer the top 3% of freelancers, which should give you some idea about how tough the company is to get involved with. The company emphasizes finance, software and design skills.
They use a screening process that considers a variety of areas, such as language, personality and skills. Candidates also go through live screening and test projects. The entire process can sometimes take three weeks.
Key Advantages:
The selection measures should mean less competition for tasks
Higher pay potential as you will be working on more projects
Payment may be hourly, part-time or full-time depending on the project
Better opportunities to have your skills recognized
Limitations:
The application process is time-consuming and difficult
Toptal offers risk-free trials with freelancers, which can mean that you don't get paid for some work, even if the fault is on the customer's end
59. Upwork

Upwork is a competing service to Freelancer.com (and one that I personally prefer). It operates in a similar way, with the same level of competition. There is also the same focus on building up a reputation. This often means that you need to accept unappealing jobs at the beginning, ones that pay poorly.
The site can also be overwhelming, especially at first. There are many different jobs to choose from, with new ones being added all the time. The process does get easier as you go. You'll quickly get a sense of which jobs are worth your time, along with the ones you should ignore.
Key Advantages:
Plenty of features and the ability to filter jobs based on what you're looking for
You can freelance in many different areas, based on your skills and interests
The site helps to keep you safe while still providing plenty of opportunities
Limitations:
As with Freelancer.com, the competition is often significant
You will need to be patient and consistent, particularly at the beginning
There are fees and paid features. This often means you're not making as much profit as you expect
Specialized Skills
60. Avvo

Avvo is a great reminder that the gig economy applies to many different skill sets. Avvo acts as a directory for lawyers, giving them the chance to pick up clients that they wouldn't find otherwise. The site estimates that gets more than 8 million visitors each month and that 50% of them face an 'urgent legal issue'.
Key Advantages:
Avvo is a popular platform with a strong focus on transparency and reliability
The platform targets a qualification that isn't normally part of the gig economy
Limitations:
Avvo will only be relevant to a small selection of people
There is considerable competition, so it will be difficult to stand out
There are premium features (starting from $100/month), making the platform an expensive choice
61. Behance

Behance follows a similar idea to Freelancer.com and Upwork, although the focus is just on creative roles. Behance is directly associated with Adobe and Adobe tools, so it's best suited for people who are good with the tools.
The site also provides an amazing ability to showcase work. The showcasing aspect could play a large role in landing projects, although it would be very time-consuming.
Key Advantages:
A more specialized platform, which should mean less competition for roles
There is the chance to show off your skills
Limitations:
Fewer jobs available
The jobs aspect is not focused on as much as sites like Elance, which may mean less work for freelancers
62. Catalant

Catalant has some similarities to Upwork and Freelancer.com, along with some dramatic differences. As with those sites, you join and create a profile, this can then be used to apply for projects that are listed by companies.
The difference is that Catalant targets businesses as clients, providing them with the chance to rely on a combination of internal and external talent to resolve needs and challenges. The projects on Catalant reflect this, as possible projects include company variation, pricing analysis and advice, social media advisory services and business plans.
This overall emphasis means that Catalant focuses on hiring experts, ones with a significant background in the business world. All applicants are reviewed manually, so you need to meet Catalant's requirements before you can see or bid on projects.
Key Advantages:
You have full control of how much work you take on. There is no minimum quota, so you don't need to take on projects just to be considered active
The emphasis on experts and quality should mean that Catalant pays well
The service will give you access to clients that you could never have propositioned on your own
Individuals or teams can join the service, including consulting firms
Limitations:
It can take time for your application to be approved. Catalant may hold off on approval if there are no current clients that need your skillset
You need to build your profile first, which could take a considerable amount of time
Relatively few people will have the background and skills that Catalant is looking for
63. Feastly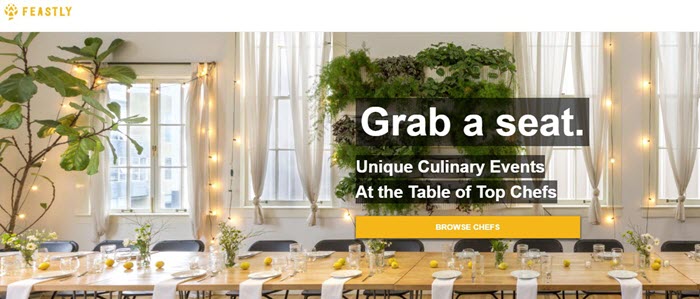 Feastly is an unusual service. Customers can pay for dining events at their home, held by a chef. If you have considerable cooking skills, you might consider making money with the service.
There is significant work involved right from the beginning. You need to create a menu, which includes having photos and descriptions of the dishes. You're also responsible for deciding the price. You then need to invite people and promote your experience. Events are also promoted on Feastly itself, like in the image below.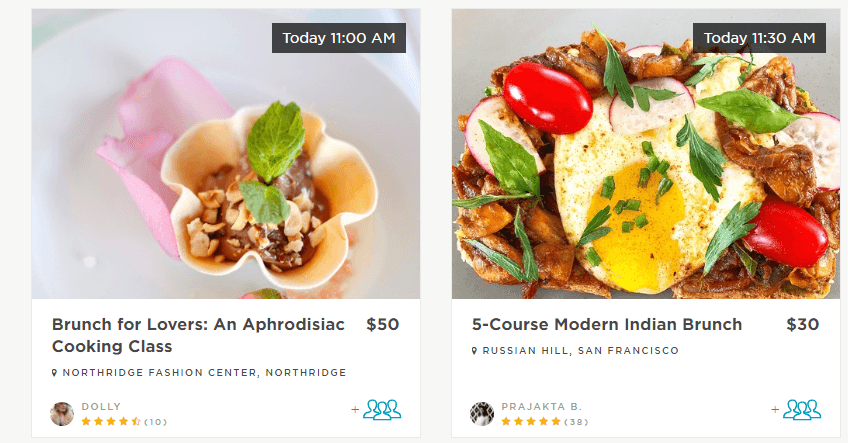 On the day of the event, you need to prepare the meal and serve it. Any additional touches can help you to get good reviews, such as stories about the food, decorations and preparing the table.
Key Advantages:
Perfect for anyone who loves cooking
It's an unusual idea, which should make it easy to attract interest
Limitations:
You need to be skilled enough to stand out
There is a considerable amount of work involved
If you get the pricing wrong, you might lose money in the process
64. Scripted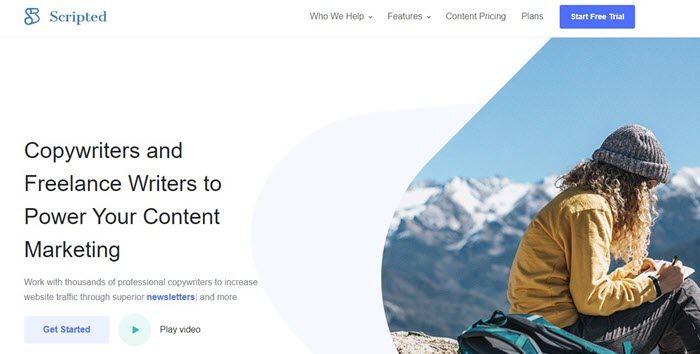 Scripted is a freelance platform just for writers. Writers are able to select the areas that they specialize in, such as medical, sales, social media or writing for SEO. The process is a little different than other sites, as clients either request a writer directly or allow Scripted's SmartMatch Technology to choose one for them. The client can also message or schedule a call with the writer to iron out the details.
Anything you write goes through an editor and the not the client. The client can request edits and can even reject articles.
Key Advantages:
You can set your own prices
Writers can pitch ideas and earn a higher rate for ideas that are accepted
Scripted has minimum pricing, which offers more security
The emphasis on client-writer relationships should help to promote long-term work
The company manages payment, so you don't need to chase up clients
Limitations:
You only get full payment if your work is accepted
Scripted maintains control over the processes, which limits your flexibility
Clients retain the right to reject work, even if you feel like you met the guidelines
65. SpareHire

SpareHire allows firms to connect with 'vetted professionals' in a range of areas, like finance, accounting, marketing and data analytics. Companies can hire members on a contract or a full-time basis.
The style means there is a strong focus on experience and quality. SpareHire professionals need at least 2 years of experience working in a leading firm in fields like marketing, corporate development or investment management. Even then, only some applicants will be accepted.
Key Advantages:
You have access to a higher class of clients and work that could potentially pay very well
You can choose which roles you accept
There is more chance of reliable pay, as contracts may be complex
Limitations:
The work will be less flexible than many other options
You need considerable skills and experience to even be eligible for SpareHire
66. TopCoder

As the name suggests, TopCoder focuses on the coding sphere. It includes a range of specialties and attempts to match community members with people who need projects completed. The nature of projects means that there will often be multiple TopCoder members working with one another.
TopCoder considers itself a crowdsourcing platform, rather than a freelancing site. As part of this, community members submit solutions to the projects that customers present. Sometimes there may be one solution selected, while there may be multiple ones in other cases. Only the winning submissions will earn money for the process.
Key Advantages:
There is earning potential, especially for people who are very skilled
TopCoder offers the chance for collaboration and experience. Even if you don't end up being paid for a solution, the process could help you as a freelancer
Limitations:
Earnings are not guaranteed
You could put in considerable time and effort, yet see no reward
67. UpCounsel

UpCounsel is a second online marketplace for lawyers. The platform helps to connect lawyers and clients to one another, allowing for a much larger client pool. UpCounsel is also responsible for billing processes. That provides more guarantees that you'll get paid. It also means you don't need to focus on administrative processes.
The service also provides various other types of related support for lawyers, including software for document collaborations and a billing platform. The platform is particularly well suited for lawyers with significant previous experience, as clients are able to view lawyer profiles.
Key Advantages:
Makes it easy to find and interact with clients
Allows you to work as much or as little as you choose
Limitations:
It isn't clear how many jobs are available at one time
Unlike many other platforms, the job board isn't accessible until after members have been accepted
You will be at a disadvantage when first beginning, as there is a reputation component
Tutoring
68. Chegg

Chegg is a textbook service that also has a tutoring element. The service is very flexible. You can simply log on when you want to and Chegg will send the students to you. Payment starts at $20 an hour, although rates vary depending on the subject.
Tutoring covers a large range of different subjects and academic levels, giving you plenty of choice. It also means that you don't need a college education to be a tutor. There is also a reputation component to Chegg, where student rate tutors. This is useful if your reputation is good, but a few bad reviews can hurt your potential to earn.
Key Advantages:
No need to find clients yourself
You can choose when you tutor
Chegg manages rates and payment
There are bonuses for subjects where demand is high
The hourly wage is decent right from the beginning
Limitations:
Competition is significant, especially for easy subjects
Availability of work varies depending on the time of year
You can only apply once. There are no re-application opportunities if you don't meet their requirements
69. Tutor.com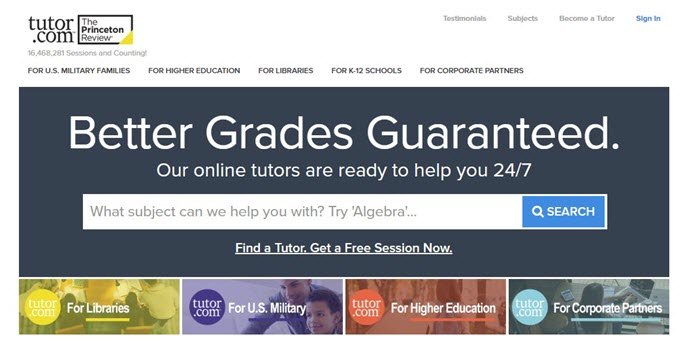 This is one of the largest sites for tutoring services, boasting more than 16 million sessions! You are able to tutor in a variety of subjects depending on your skills. There is a significant application process, which includes an application form, subject exam, mock session and background check.
The site isn't as flexible as many other gig jobs, as you need the ability to tutor for at least 5 hours each week. You also need to be an expert in a subject and have at least sophomore-level college education. Some subjects have additional requirements.
Key Advantages:
You are paid from the site, so there's no risk that a student won't pay you
You're not responsible for sourcing clients or managing their expectations
There will often be work available, as the site is very popular
Limitations:
The entry requirements are significant. Many people won't meet them
Needing to be available each week limits your flexibility
Complete details about rates aren't available until after the application process
70. Skooli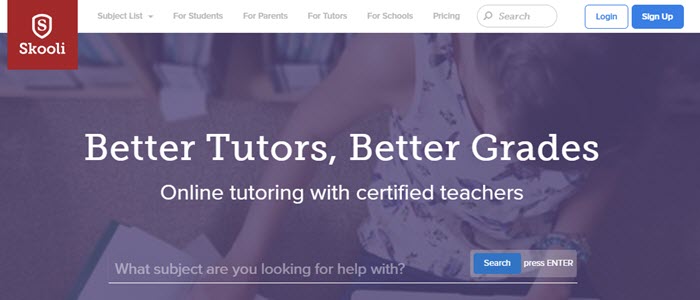 Skooli is a more specialized tutoring service than the other examples. Tutors need to be a board-certified teacher, have a master's degree or a Ph.D. There is also a strong emphasis on quality, which includes verification processes and background checking.
Skooli pays a base rate of $25 per hour. This is higher than the other services, but not dramatically so. Tutors can request payment through PayPal each time they reach $100.
Key Advantages:
Lower competition, which may mean more work
Appealing hourly pay rate
The service has a good reputation
Limitations:
Tough application process
Many people won't have the required qualifications
Skooli is expensive. This may decrease demand for their services
Micro Gigs
71. EasyShift

EasyShift claims that you can earn money by exploring, shopping and eating in your local area. In practice, you're completing a variety of small tasks, such as taking photos of a display or a beverage rack in a local store. Most 'shifts' take less than 15 minutes to complete (not counting any time to get to the location).
I've tried the app myself and noticed that the amount of work per task is unusually high. For example, I was shown a task that paid $4 to $6. It required me to take 15 photos and answer 27 questions. Similar apps tend to ask for less work. Users also complain that you're not earning enough for the time involved.
Key Advantages:
You're completing small tasks
The company seems to reliably pay
You see the pay and what is involved before you accept any shifts
Limitations:
The pay is low and there is more work required than normal
Reviews for the app aren't great
You may find that some of your work isn't accepted for various reasons, which is frustrating
Shift availability is low. Some of the time there might not be any shifts at all
72. Field Agent

Field Agent is an app-based approach, where you can earn by doing small tasks. The tasks often pay from $2 to $12, which is decent. The tasks often involve going to a local store and taking a photo, or something similar. This could be worth the money, but only if the store was close enough to you to begin with.
Finding jobs seems to be challenging. When I used the app, it didn't show any jobs at all (although I do live in a somewhat rural area). Some users suggest that they only saw jobs when they were on location in the store. That's an incredibly impractical design. Jobs are also on a first-come-first-serve basis. People who don't check their apps frequently could miss out on most jobs.
The app seems best suited for people who aren't concerned if they only earn a little money. It's certainly not viable if you want an alternative to a conventional job.
Key Advantages:
You don't need to commit to any schedules or invest any money to earn from the app
The tasks can be done while you are out and about in town
Some users do earn from the app, especially those in large cities
Limitations:
You may struggle to find any jobs at all, much less ones that are worth your time
You could easily spend more on gas than you earn from jobs
The income will never be very high
73. Gigwalk

Gigwalk follows a similar style as the other microgig apps. You are hired to do small tasks, which often pay somewhere around $3 to $5. The tasks tend to involve taking photographs of things, like a display at a local store or what a business looks like from the outside and inside. You then need to upload your images into the app and answer various questions.
However, user reviews for Gigwalk aren't great. Many users mention issues with descriptions of the tasks. There is often some guesswork involved in exactly what you need to do. If you guess wrong, you won't get paid for the gig. Other users mention that the pay isn't great for the amount of work. You might end up spending half an hour or more completing a gig that pays $5.
Key Advantages:
The work is simple and the company does pay out
People in large cities are likely to find many tasks
You don't need any specific qualifications or skills
Limitations:
You need to apply for tasks and wait to be accepted. This means you can't just pick up a task because you're in the general area
The instructions are sometimes unclear or difficult to follow
Tasks will be limited in small cities and remote areas
Tasks can take a considerable amount of time and have a low pay rate
74. Spare5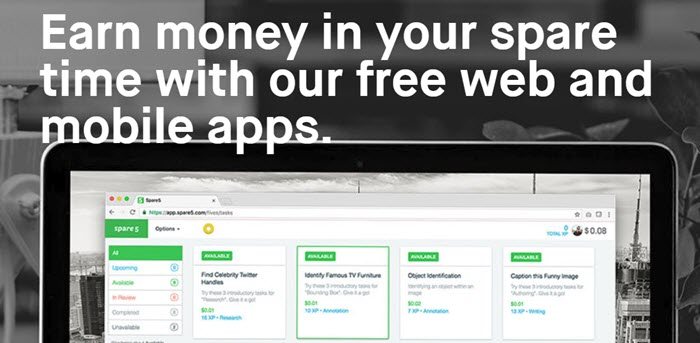 Spare5 allows you to earn income from doing small tasks online. While the tasks vary, many of them are associated with providing human perspectives on images, video or audio. This can include goals like inputting keywords for photographs and isolating individual elements. Such processes are relevant for machine learning, so there is demand for the work.
Tasks can be completed on the iOS app (there is no Android version) or on the computer. Users suggest that the computer is better, as you can be more efficient. The pay varies, but you might be earning something like $0.05 for a very short task or $0.20 for something that takes a little longer.
Key Advantages:
Reviews for the app are surprisingly good
There is enough variation in tasks to keep them interesting
Users do seem to get paid out
Could be a good way to spend spare time
Limitations:
You're never going to be earning much money
The process would still be frustrating if you tried to do it for hours each day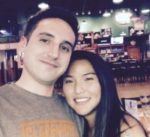 Nathaniell
What's up ladies and dudes! Great to finally meet you, and I hope you enjoyed this post. My name is Nathaniell and I'm the owner of One More Cup of Coffee. I started my first online business in 2010 promoting computer software and now I help newbies start their own businesses. Sign up for my #1 recommended training course and learn how to start your business for FREE!