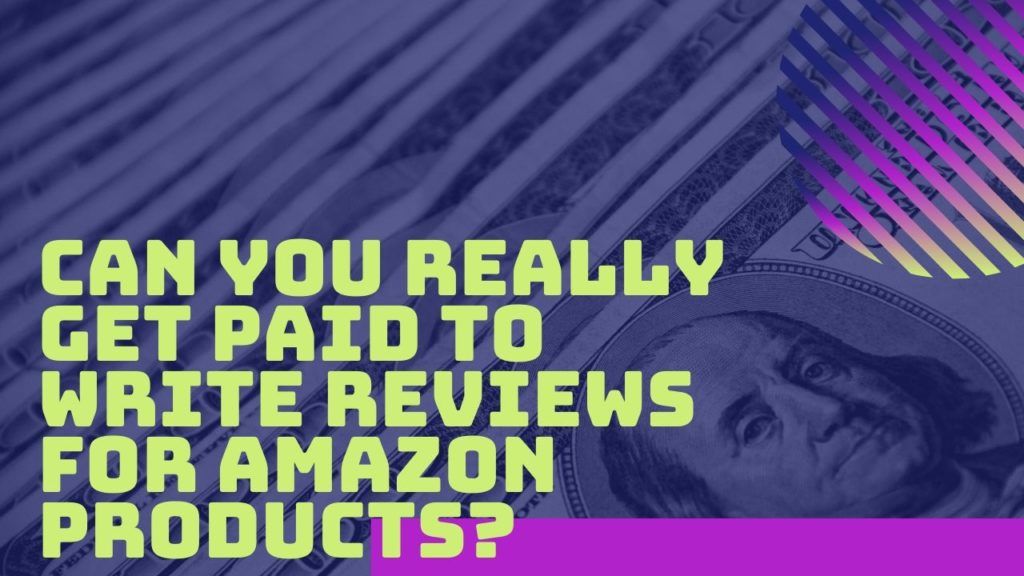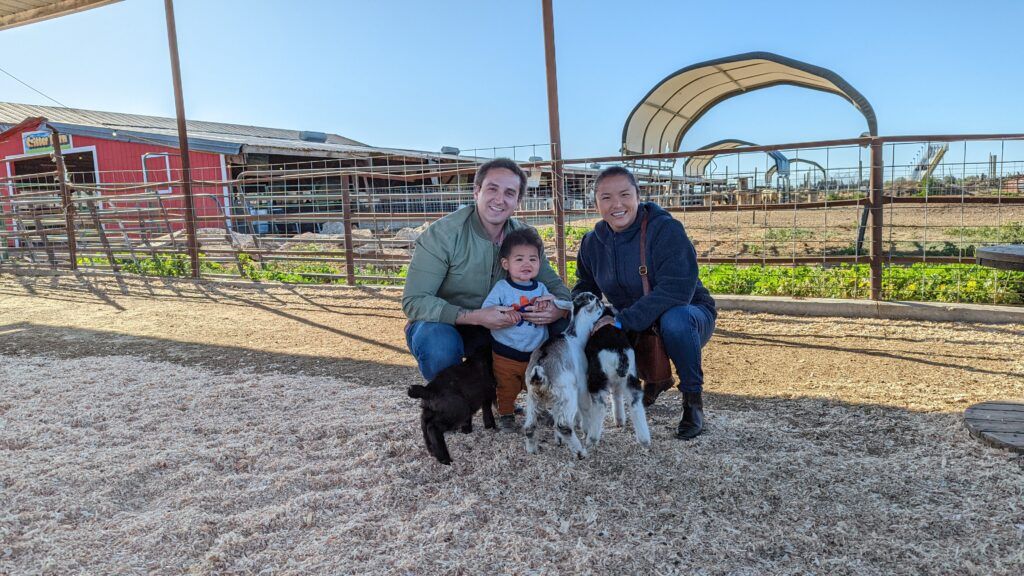 Are You Ready To Work Your Ass Off to Earn Your Lifestyle?
Are you tired of the daily grind? With a laptop and an internet connection I built a small website to generate income, and my life completely changed. Let me show you exactly how I've been doing it for more than 13 years.
Amazon is a multi-billion dollar company and millions of people are earning money leveraging their services. How does writing Amazon reviews fit into the equation?
Amazon is a huge player in the online marketplace – currently offering somewhere around 400 million different products. With so many different items, Amazon has products in almost every area that you can imagine, making it an incredibly popular choice for shoppers.
There are multiple ways leverage Amazon to earn money online, including selling products in an Amazon store, or promoting affiliate products on your social media channels like YouTube or Instagram.
With this post, we're looking at how you can actually get paid to write reviews for Amazon, and make long term income.
How To Get Paid To Write Reviews On Amazon
It's no secret that legit product reviews drive sales. When I buy stuff on Amazon.com, I always check the customer reviews before adding it to my cart.
It's no surprise then, that some companies selling stuff on Amazon would be willing to pay to get some good reviews to boost their sales. The trouble is, if you start doing that Amazon will close your account and delete your reviews.
It's not worth the hassle, it's not worth the time.
You can still get paid for writing reviews though.
Creating Product Reviews On Your Own Website
I make money writing product reviews on my own website, which includes many products from Amazon. I promote Amazon products, plus a variety of other companies not affiliated with Amazon.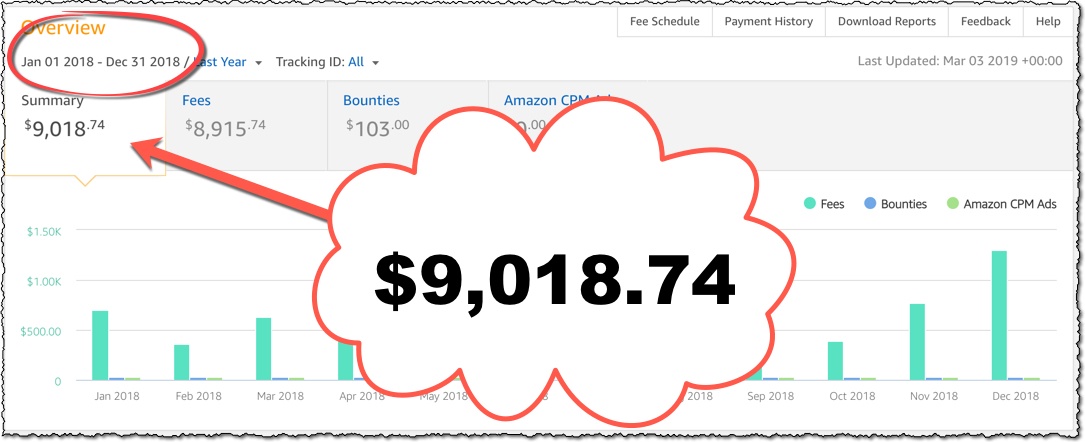 With this style of review writing, I'm not getting compensated per review, but rather per purchase. In other words, I write the review for free, and get paid for each sale generated through my links.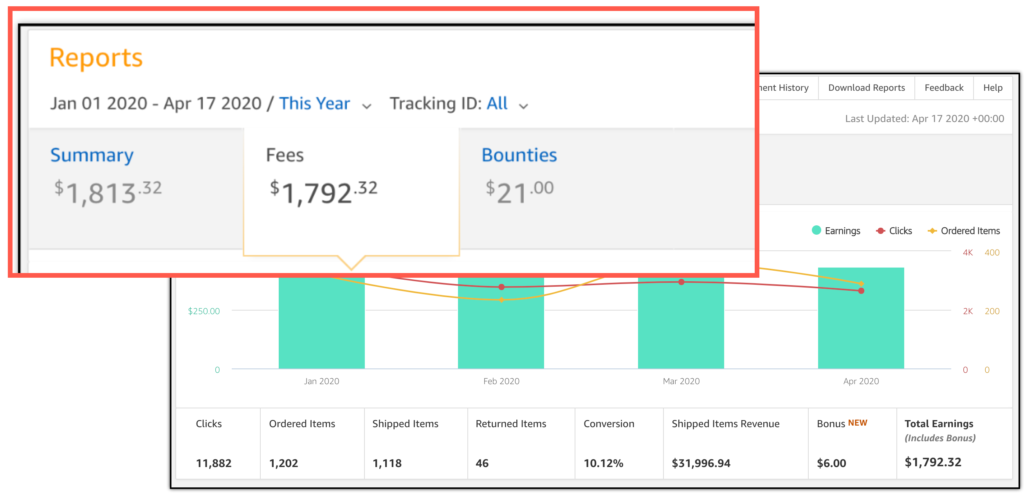 How To Get Paid For Each Amazon Review You Write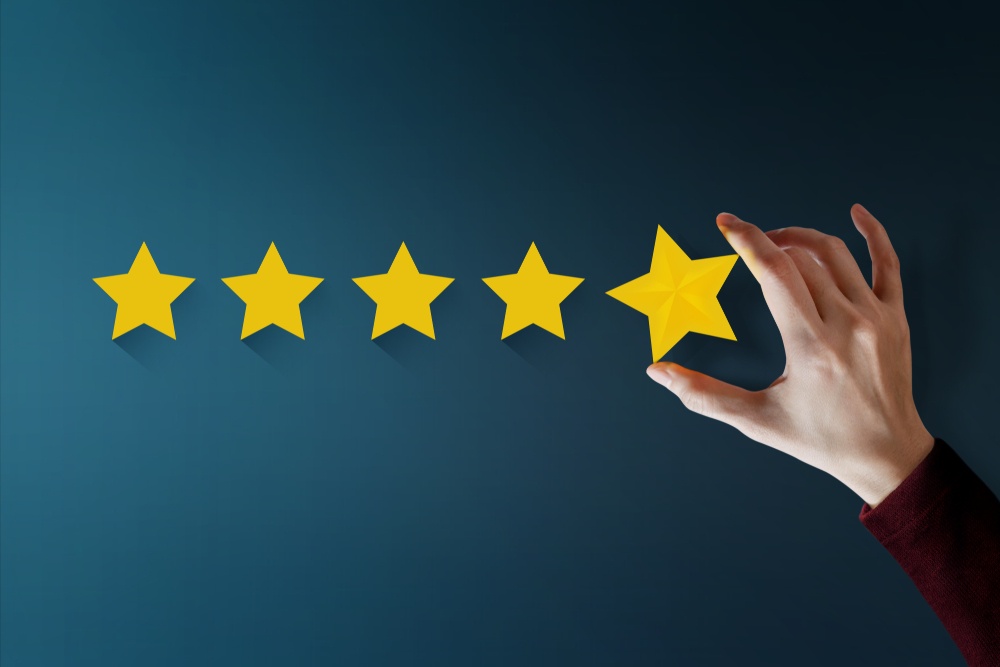 A lot of folks don't have an interest in starting their own review website. I get it. It's a risk. You aren't paid up front, so if feels like you're working for free.
What if you just want to get paid for each Amazon review you write? You can still do that.
Review Amazon Products On Other Websites
For many review websites, one of the biggest challenges for scaling profits is getting enough content out. It's really hard to write more than one review per day!
That's spells out opportunity for you.
You can actually get paid to write Amazon reviews for other people. If you land a good gig, they might even send you products to photograph, test, video, and write about.
It just depends on the job.
Most people will just have you aggregate information from around the web. For example, you read 10 reviews of a product, then consolidate and tweak it to be your own voice.
Where can you land these types of jobs? Personally, I like hiring from UpWork.com, but there are other sites like Freelancer and FreeeUp.net that are good too.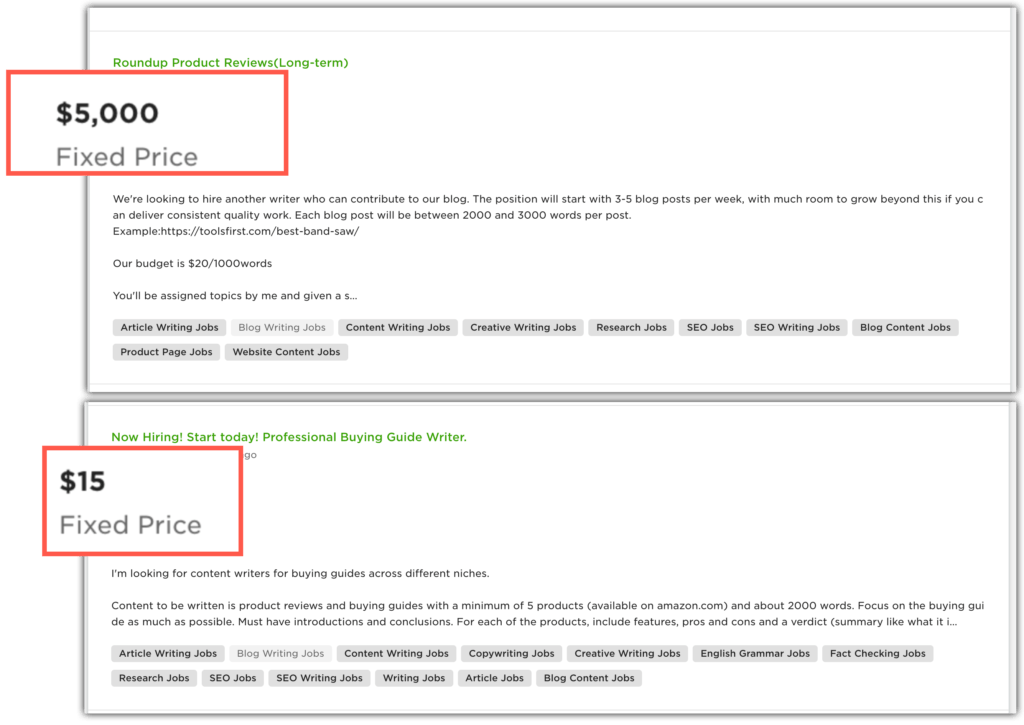 As you can see, there's a wide range of review writing jobs available. Some pay on a per-article basis, others pay per hour, there are also per-project jobs posted as well.
The trouble with these is that you have to be willing to compete for them. Most places where you can find these product review writing gigs are going to be based on job bids, so most jobs usually go to the cheapest bidder.
As you collect more experience you can be more picky about jobs as well as negotiate higher prices.
Writing Amazon Reviews For Free Stuff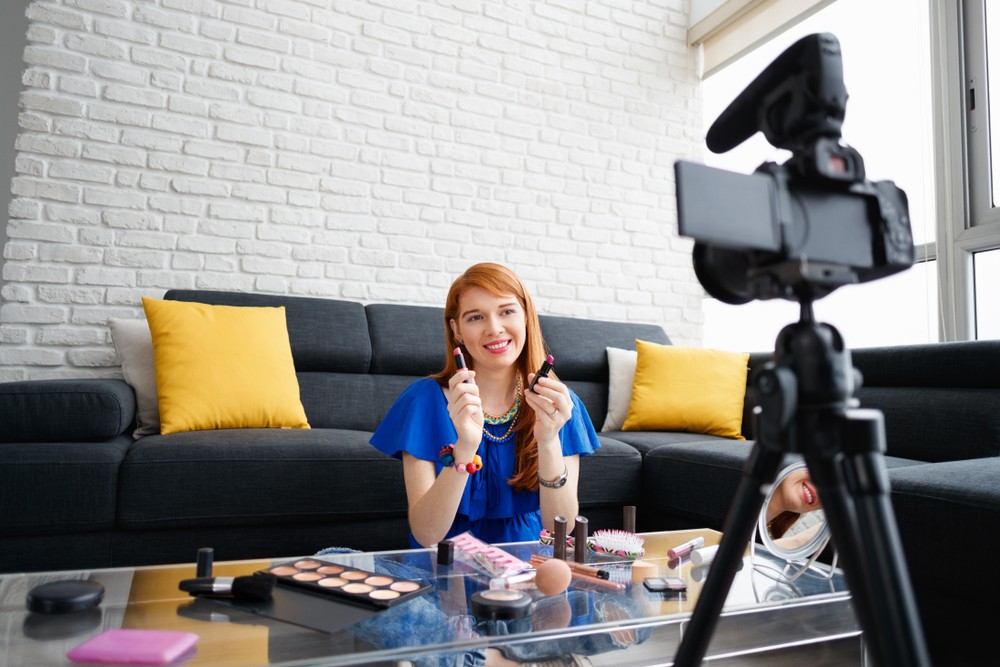 Instead of getting paid, you might be interested in just getting hooked up with free stuff. Companies are desperate for positive reviews since no/bad reviews is almost a death sentence on Amazon.
Many top reviewers regularly get requests to review products and they may receive free items for doing so.
As you might have guessed, even doing that is now against Amazon's policies, but it doesn't stop both sides of the transaction (reviewers and sellers) from trying.
You'll need to put in the ground work to be recognized as an influential reviewer. This means getting into the top 10,000 reviewers and writing stuff that's very useful. You'll probably need to actually buy the stuff you review as well, so you can get photos and include unique insight. Becoming an influencer is gonna cost you money, time, or both. Getting to this point is achievable, but it will take significant time and effort.
You can also try to advertise your services on gig websites, offering reviews for Amazon and/or for other ecommerce stores. If you do this, you can set your own fee, which potentially means more income.
There are plenty of problems with this though. For one, Amazon sued Fiverr.com over their fake-review gigs, so it's no longer possible to use them. Secondly, if you use your real name and address, you could potentially open up yourself to legal issues in the future.
On top of that, you'll still need that "influencer" status on Amazon to be able to charge anything significant to clients, and you'll still be competing against hundreds or thousands of other people trying to do the same.
Is Writing Reviews On Amazon Worth It?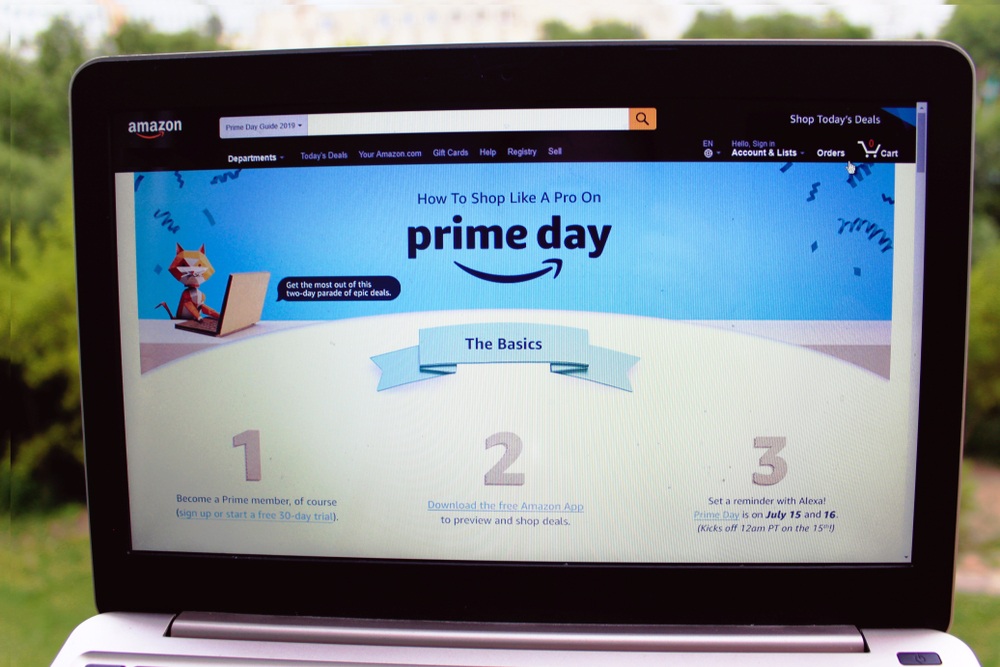 Writing reviews on Amazon.com does work for making money online. For example, I know a freelancer who writes book reviews for Amazon on the side. She earns about $2 to $3 per review, and might get 20 of those per month. If you factor in the reading time for each book, the pay is pretty abysmal, so it's just a hobby, and not really a business.
In her case, she mostly reviews to get a little extra cash and a range of free eBooks, and she's happy doing that. In many instances, she'll also write the review based on skimming the book, rather than reading it cover to cover. Nevertheless, even if she worked for dozens of different companies, her income would never be particularly high. It's still trading dollars for hours, just like any other type of work.
In my opinion, that's not worth it. Earning $3/hour for any kind of work is just not something I want to dedicate my time to. I'd rather just have a fun hobby at that point because the income isn't going to change my life in any way. Why work my ass off for a couple extra dollars?
That's why I highly recommend building your own review site. It has a much higher income potential, and you'll probably eventually be getting free stuff sent to your house all the time. I get lots of companies contacting me to do reviews of the products (related to the topics of my websites).
Of course no one is asking me to review flat screen TVs or Ferraris yet, but I'll take what I can get! Free stuff does mean that you need to commit to writing a review for a company, but you can generally review and publish in a 1/2 day if you are efficient, and a couple days if you are doing video and images.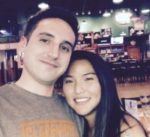 Nathaniell
What's up ladies and dudes! Great to finally meet you, and I hope you enjoyed this post. My name is Nathaniell and I'm the owner of One More Cup of Coffee. I started my first online business in 2010 promoting computer software and now I help newbies start their own businesses. Sign up for my #1 recommended training course and learn how to start your business for FREE!