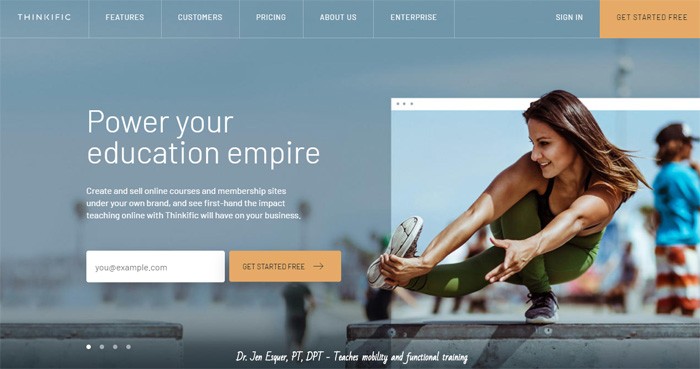 Thinkific.com is a website that will let you put together and sell online courses. We've looked at websites like this in the past, but this one is a bit unique because the platform is actually very professional. It seems designed to be used by professionals, to teach other professionals. But can you really make money with Thinkific.com?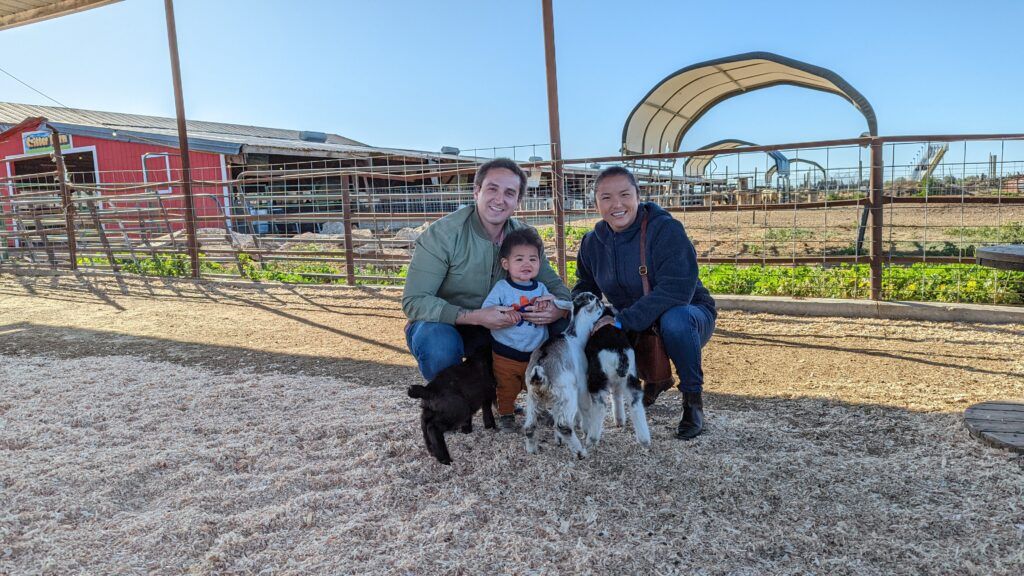 Are You Ready To Work Your Ass Off to Earn Your Lifestyle?
Are you tired of the daily grind? With a laptop and an internet connection I built a small website to generate income, and my life completely changed. Let me show you exactly how I've been doing it for more than 13 years.
This was the biggest question on my mind!
Making Money With Thinkific.com
To figure out the income potential of Thinkific.com, we first need to consider what is involved.
So, let's break down how this site actually works, and figure out whether or not it's really worth the time and trouble!
About Thinkific
Thinkific describes itself as "a software platform that enables entrepreneurs to create, market, sell, and deliver their own courses." They also say that their mission is "no less than to revolutionize the way people learn and earn online by giving them the tools they need to turn their expertise into a sustainable business that impacts both them and their audience."
So far, so good! This is exactly what I was looking for. The idea of creating courses, marketing them, and selling them to earn a profit is very tempting.
But at the same time, it can also be a little bit tricky to figure out. You can use your own website, but that involves using plugins or other tools that may not be as simple. So, you want whatever platform you use to be easy to use… but you also want it to be able to do what you want it to do.
And hopefully, it will also fit into your budget.
Speaking of budget, I decided to take a look around to find out what the pricing was. Here is what I came up with.
How Much Does Thinkific Cost?
Pricing is easy to find on the website, thanks to it having its own dedicated menu tab.
At the top of this page, you see a bold heading that says the following…
"No transaction fees. Unlimited students. All plans include the #1 support team in online education."
If you scroll down a bit further, you will find the pricing information all laid out. Here is what it looks like.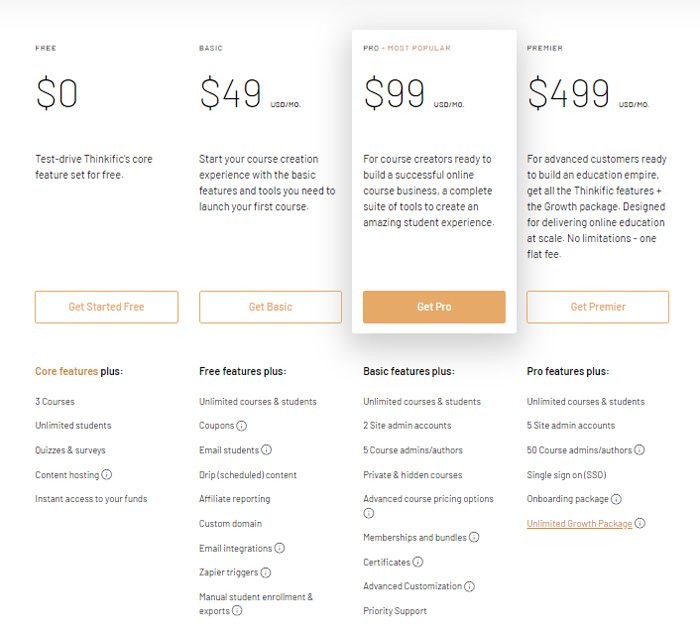 You will quickly see that there is a free version. This is like a test-drive version, that allows you to build up to 3 courses. It also gives you content hosting, and gives you instant access to your funds.
But if you plan to house more than 3 courses, you will likely very quickly be drawn to the $49 a month Basic plan. This plan gives you unlimited courses, coupons, drip content, affiliate reporting, email integrations, and all kinds of other cool things.
With every version, however, you get access to a number of core features. These include:
Instant access to funds
Full e-commerce
Easy drag-and-drop course builder
The ability to build out your entire website
Multiple instructor profiles
Built-in SSL certificates
Student notifications
Upsell offers
Discussion forums
Secure cloud hosting
The ability to choose your site language
Email and phone support
This is actually a pretty dynamic list of core features, which are even included in the free version!
So, it seems pretty obvious that the main reason to upgrade would be to offer more than 3 courses.
This seems fair to me, actually. Granted, you are limited to only 3 courses… but at the same time, they are literally giving you access to all of the core features for free. This is more than enough room to test the site and check out whether or not it may be the right choice for you.
So, kudos to Thinkific for that!
Another thing that I found out was that you don't even need to enter your credit card information up-front on the site to use the free version. You can also cancel or change your account at any time.
How Much Money Can You Earn Using Thinkific.com?
Before I answer this question, I wanted to find out more about designing the content. I had read that Thinkific had a 'drag and drop' course designer, but I didn't know exactly what all that entailed.
But after giving it a second look, I found out some very cool things about it.
First off, it is very easy to use.
Second, you can host many different types of media in your courses, including:
Video
Text
Downloads
Quizzes
Surveys
Discussions
Typeform
Google Docs
Captivate
Articulate
And thanks to how Thinkific is put together, this is all hosted for no extra charge.
You can also design courses to work in a number of different ways. You can design private courses, prerequisite lessons, lessons with multiple instructors, drip/scheduled content, evergreen and expiring content… etc.
And of course, Thinkific also gives you the ability to build and design a website to effectively sell your courses.
As far as how the courses look, you can design them in all kinds of different ways. There is truly almost no limitation here, at least that I could see. I wouldn't have even considered some of the possibilities before seeing them on Thinkific! There are a bunch of expertly designed themes that you can choose to start with, but the customization options are also virtually limitless. You can customize every element to match your brand.
But how much can you earn?
Now that we know what kinds of design options are available, let's talk about that.
Thinkific customers have sold over $200 million in courses since the site was first launched.
The pricing options on Thinkific are very flexible. You can charge based on subscription or membership, and you can boost sales with coupons and other promotional features. You can also use upsells, payment plans, and custom first-month payments to get more students signed up!
Not only do you get to set the rates for your courses, but you also get paid immediately when someone signs up. You can charge in over 100 different currencies, accept all major credit cards, and do business worry-free with 100% secure payments.
You can even set your own affiliate rates to get other people to share your courses. This incentivizes shares and provides you with direct tracking as well, so that you can keep track of everything!
As you can probably already tell, the amount of money that you can earn on this site directly correlates to a few different things.
How much effort you are putting into your courses
How many courses you offer
What the prices are
How many people you can get to sign up
How well you are marketing
This is certainly not a get-rich-quick plan. Making this website work for you would require you to build your own audience. It would also require you to crank up your marketing efforts to constantly be bringing new attention to your brand.
And while the free plan could certainly serve to get you started, you are likely going to be signing up for the Basic plan sooner than you think! Not because the free plan doesn't offer a ton of features… but because it is going to be really difficult to keep anyone signed up for your courses on a monthly basis if you don't have enough courses to keep them busy for more than a month!
So, that is the main difference between the free plan and the Basic plan. The free plan is great for trying it out and starting it up. But if you actually want to earn any money, you will need to sign up for the Basic plan, at least!
But that isn't a bad thing, either. At less than $50 a month, this plan provides a lot of value. Plus, you will only need a handful of students to cover that cost each month. And all of the rest… the dozens, hundreds, or thousands of other students you may gather as a result of your marketing efforts… that will all be purely profit, because there is no course or student limit on the Basic plan.
My Personal Feelings About Thinkific.com!
If you are really, really good at something, then there is a good chance that you can teach other people how to be better at it as well. And if you market it right, there is also a pretty good chance that you can sell courses for it and make some money at the same time!
Of course, you need to be able to put those courses together. You will need to have at least a marginal talent for writing, or enough skill with video equipment to put together some instructional videos.
Putting courses together can sometimes be hard work. But practice makes perfect at this… and the more you do it, the better your courses will likely get.
The main thing to keep in mind, though, is that this hustle would only work as well as you are willing to work! If you aren't willing to put in some pretty regular time to get it put together the right way and market it well, then you are likely not going to see a lot of business with it!
But as a platform, I feel that Thinkific.com is actually a winner!
Our Final Opinion Of Thinkific.com
Should you sign up for it and design some courses to make some extra money with?
There are a lot of ways to make money online. Some are good, some not, but ALL of them are still just trading hours for dollars.
Starting your own affiliate website really is the best way to build passive income and "make money while you sleep". Affiliate websites earn income in every timezone, and can be instantly accessed by billions of smartphones across the globe!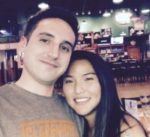 Nathaniell
What's up ladies and dudes! Great to finally meet you, and I hope you enjoyed this post. My name is Nathaniell and I'm the owner of One More Cup of Coffee. I started my first online business in 2010 promoting computer software and now I help newbies start their own businesses. Sign up for my #1 recommended training course and learn how to start your business for FREE!