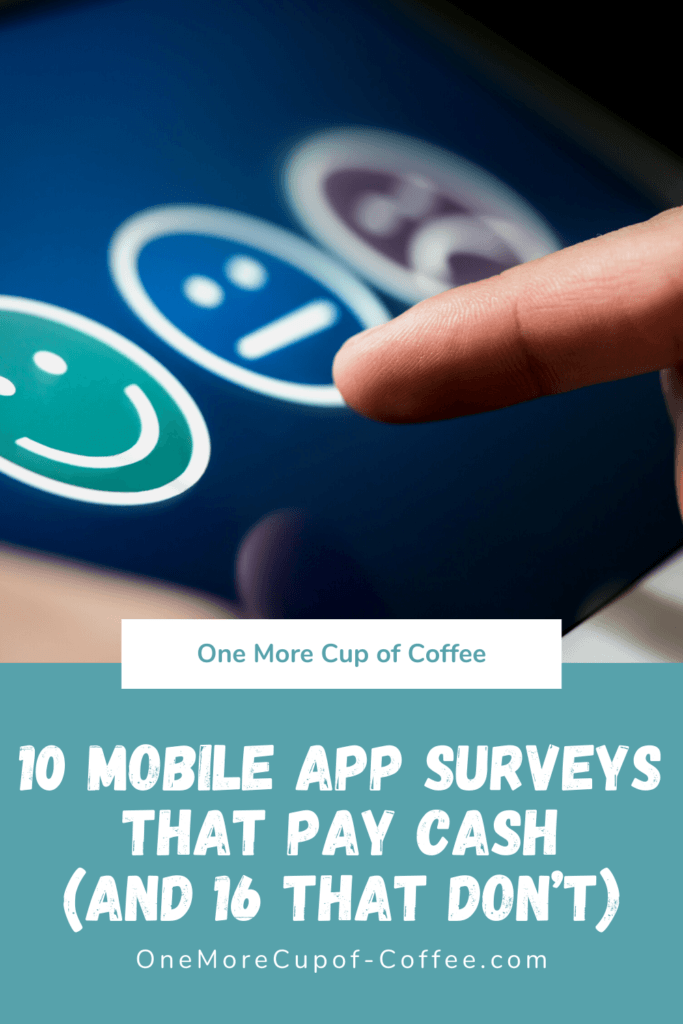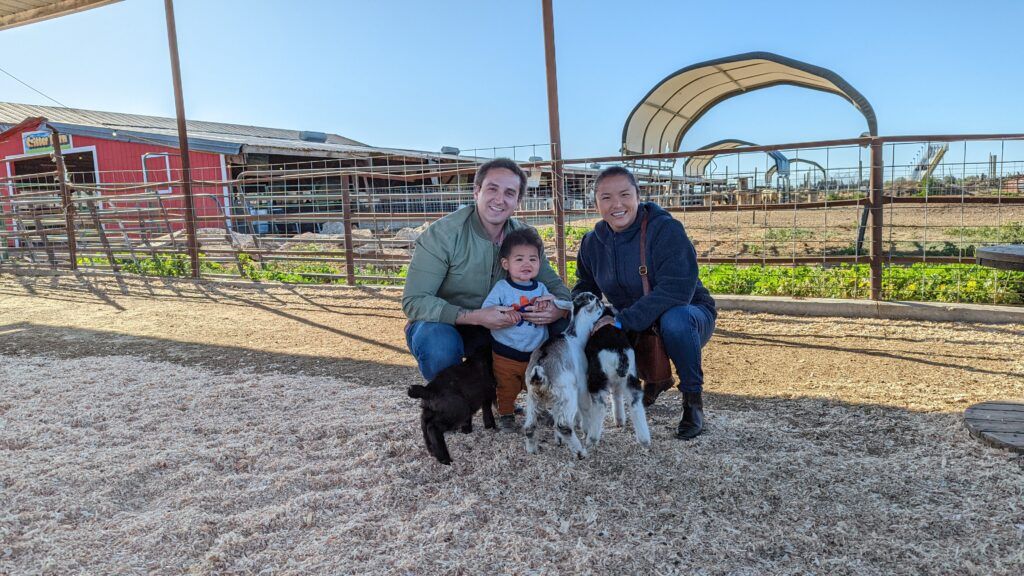 Are You Ready To Work Your Ass Off to Earn Your Lifestyle?
Are you tired of the daily grind? With a laptop and an internet connection I built a small website to generate income, and my life completely changed. Let me show you exactly how I've been doing it for more than 13 years.
Completing surveys is still one of the first approaches that people try when they're hoping to make money online. The idea can sound great, as you don't need any real skills to complete a survey and companies are still looking for customer opinions. In this list, we're taking a close look at the mobile angle, which includes mobile app surveys that pay cash and ones that don't really live up to their promises.
We're focusing on apps because they offer so much flexibility. You're able to complete surveys on the go, which is perfect when you need to wait in line or when you have a long commute on public transport.
There are two serious problems to consider.
The first is that surveys don't tend to be as good as they sound. You spend a lot of time waiting for new surveys or being screened out of the ones that are offered to you. You're generally not earning all that much per survey either. It's the same deal with online jury gigs, where you can make some okay money, but consistency is super hard to achieve.
The other problem is that many survey apps don't work well. Sometimes this is because the company itself isn't all that good. Other times the company might have a fantastic site, but doesn't put as much work into their app.
To make the process easier, this list highlights many of the different survey apps out there. We offer a brief overview of what they offer to show you which ones could be worth pursuing and which ones are simply a waste of time and energy.
Most people interested in this type of money-earning side gig are doing a couple different side hustles at once, and the pocket change can turn into decent monthly payouts if you're consistent. If you have a little time on your hands, you can also try these microtasking apps as well.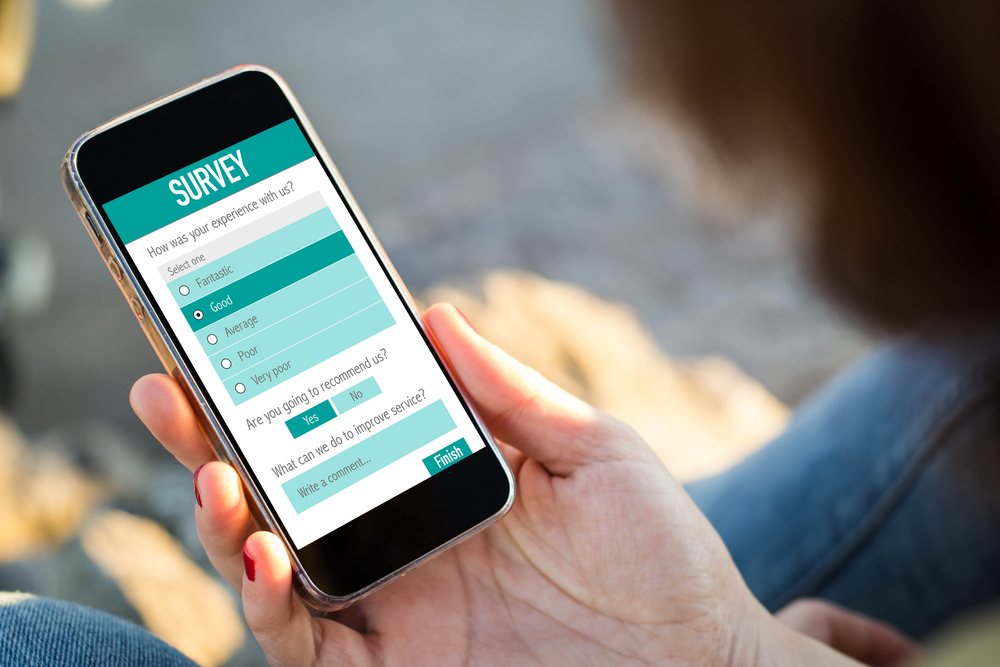 Mobile App Surveys That Pay Cash
Survey Junkie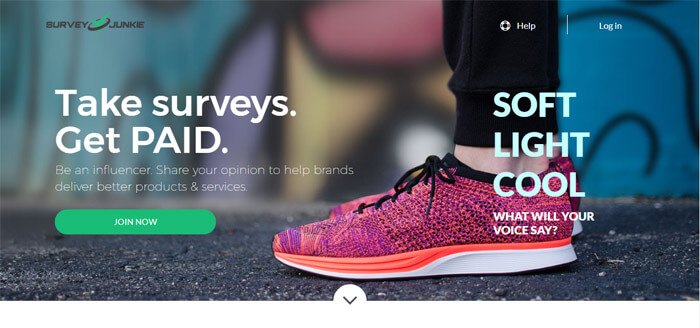 The Survey Junkie website and app both perform well. I liked how there were surveys as soon as I signed up. The estimates of how long surveys should take seemed accurate too (which isn't the case with some other companies).
The app currently averages a Google Play rating of 4.3 stars across more than 10,500 reviews. 4.3 is pretty good for a survey app, as users are often highly critical.
While there are some negative reviews, Survey Junkie also tends to quickly respond to users. They don't just focus on generic responses either. Many of the responses that they give seem to be tailored to the specific user and their experiences.

Quick Thoughts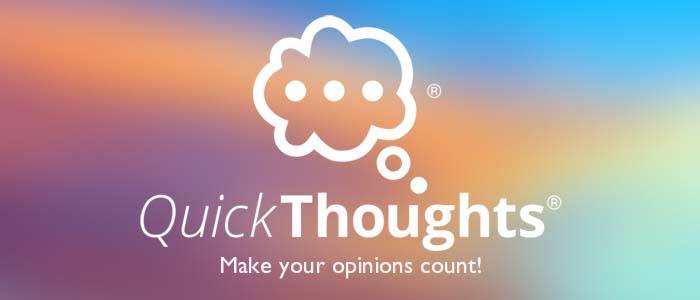 Quick Thoughts is unusual, as you can earn with surveys and by completing local mystery shopping tasks. The mystery shopping aspect tends to pay more, but you need to live in the right area to get such missions to begin with.
This time the app has an average rating of 4.1, across more than 102,000 reviews. The vast majority of reviews are positive.
Most importantly, there is a decent number of four-star reviews. Four-star reviews are highly relevant, as many companies provide users with points for leaving a five-star review. Because of this, four-star reviews often end up being more honest than five-star ones

YouGov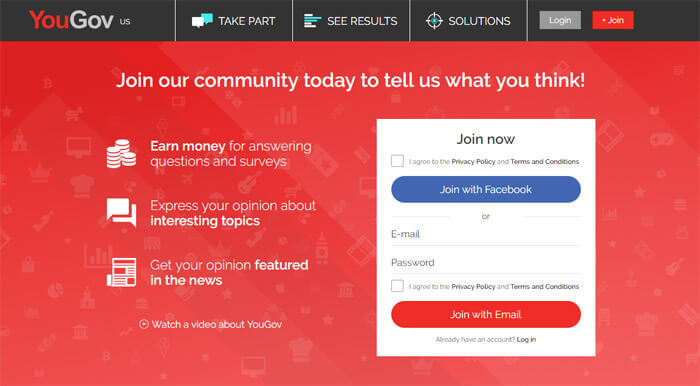 YouGov has a survey site and an app. It focuses on political surveys, while also providing daily questions. While the app does appear to be less reliable than the site, you could always use a combination of the two.
This time the app isn't nearly as popular. It averages 3.9 stars on Google Play, across just under 6,000 reviews. Even so, every indication suggests that the app works well for most people and does pay points for completing surveys.

SurveyMonkey Rewards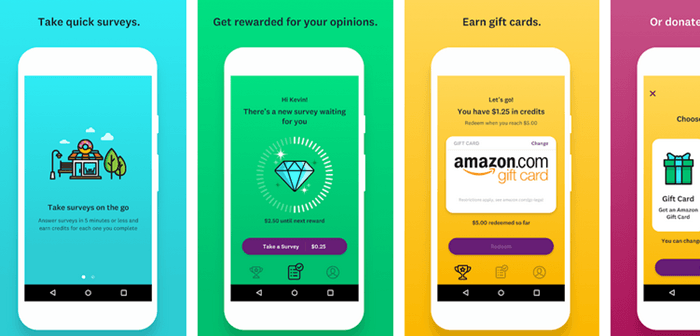 SurveyMonkey Rewards has shorter surveys than other companies and you can earn up to $0.35 per survey. The app is an interesting choice, as Survey Monkey itself is well-known for providing survey development tools.
This emphasis means that Survey Money is already an expert at creating surveys that look good and behave well (for computers and mobile phones). This is a huge advantage over what other survey companies offer.
Plus, you're dealing with a company that has an established reputation. This should help ensure that they actually live up to their claims.

CrowdTap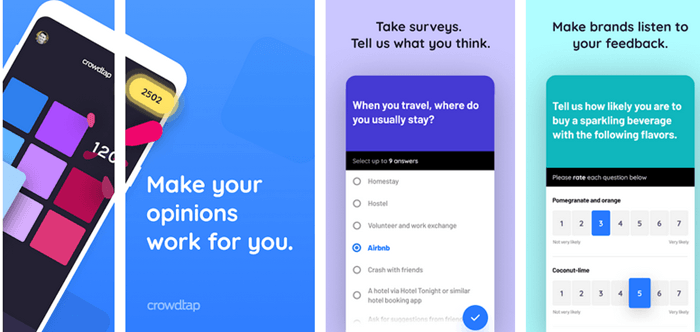 CrowdTap follows an unusual style, which can make it fun to use. Reviews are positive and people seem to be cashing out without any problems.
Just be aware that the app is newer than many of the others on this list. In particular, the app has an average of 4.6 stars on Google Play, but there have only been around 450 reviews. The low number of reviews is a particular problem, as it's never clear how many of these were biased.
Still, every indication suggests that the app is legitimate.

Surveys On The Go

I love that Surveys On The Go says how much surveys are worth in dollars, rather than points. The app appears to pay out too, although it will take time to cash out, as users often say that they don't get surveys often.
This is another app that performs well on Google Play. It gets an average of 4.6 stars from more than 74,000 reviewers. Some mention that Surveys On The Go pays more for time than other survey apps and that payments are fast.
The company is also responsive to comments from users as well, which is always a good sign.

Swagbucks

Swagbucks has a wide range of ways for you to earn, including surveys, offers, watching videos and more. While many people rely on the Swagbucks website, the company does have an app as well.
The app doesn't perform as well as the site, but it does still get 4.2 stars across more than 42,000 reviews. This makes it more appealing than some of the other apps out there. Plus, you can switch between the app and the website depending on which is more practical at the time.

Poll Pay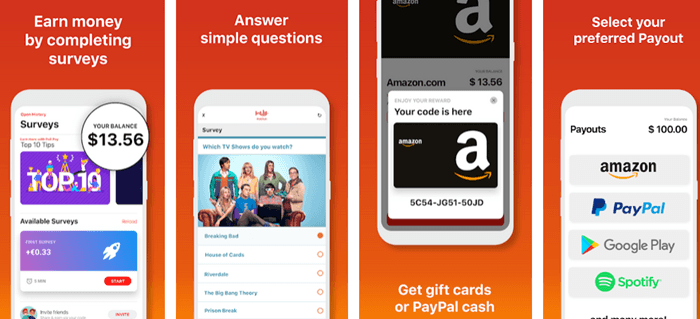 The Poll Pay app looks good and runs smoothly (aside from an odd glitch here and there). The app seems to provide surveys more consistently than other options. Rewards can be generous too, which is a bonus.
The app manages to get an average of 4.6 stars, with more than 41,000 reviews. Some of the reviewers are including their referral codes, which may mean that their reviews are biased. Still, it's likely that many of the positive reviews are authentic.

Prediqt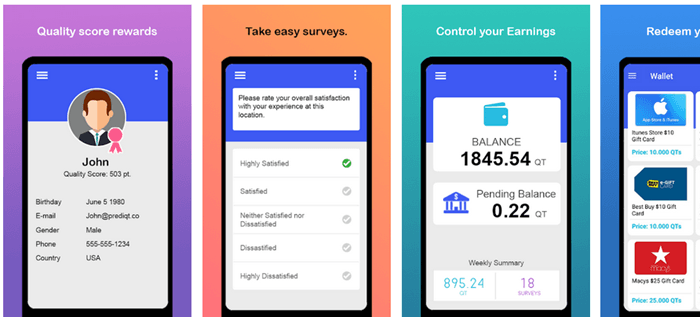 Prediqt takes the unusual approach of using Blockchain to execute payments. They also provide app testing and video watching, along with surveys.
The large number of positive reviews suggest that Prediqt pays out (at least to some users). Still, the pattern of reviews suggests that some members are earning points for their reviews, so the app mightn't be as good as it first sounds.

Votechimp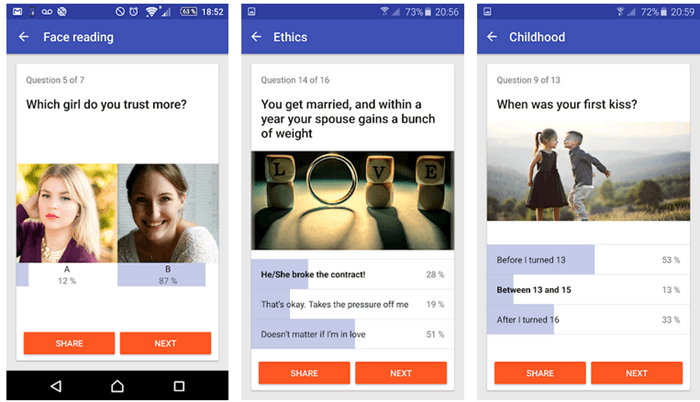 The official name of this app is actually 'make money with paid surveys', which is just odd. Still, the app is interesting, as it offers a different style of survey to most others. The surveys even seem to be fun and users are getting paid for their time with the app.
The app has better reviews than most others that I've seen, averaging 4.8 stars across more than 85,000 reviews. Once again, there's a good chance that some of the reviews aren't accurate, but I would expect many more negative reviews if the app was no good.

NiceQuest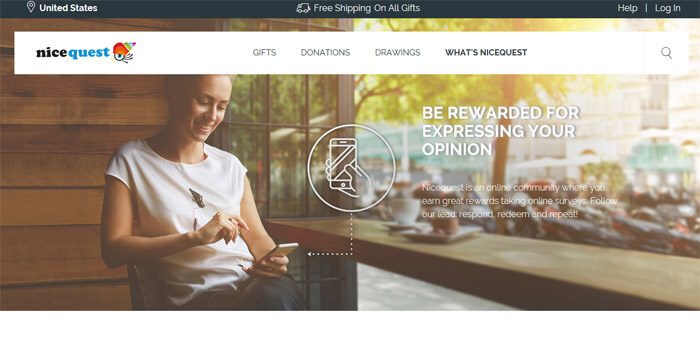 NiceQuest takes a little work to sign up for, but the survey site does seem to perform well. I had no issues with the site and the app is likely to be effective as well. There are some user complaints about not being able to redeem points, but the number of such complaints is on the low side.
Apps That Don't Live Up To Their Claims
1Q

1Q is unusual in that you can earn $0.25 for simply answering a question (the payout used to be $0.50). It's a great idea but questions tend to be few and far between. Questions are also first-come-first-served.
Many users find that the question is expired even if they answer it immediately. When this happens, the user doesn't get paid for their time.

Panel Station

While Panel Station has a decent number of positive reviews, the app really doesn't perform well. I found that the registration process kept failing, while other users have found that they rarely get surveys.
Even the positive reviews mention that survey questions are sometimes confusing and getting screened out of surveys is a common problem.

Mobrog

The Mobrog app gets poor ratings on Google Play and hasn't been updated since February 2018, which is just abysmal. When trying it myself, I found that the app was incredibly basic. I didn't get any surveys either.

MyPoints Mobile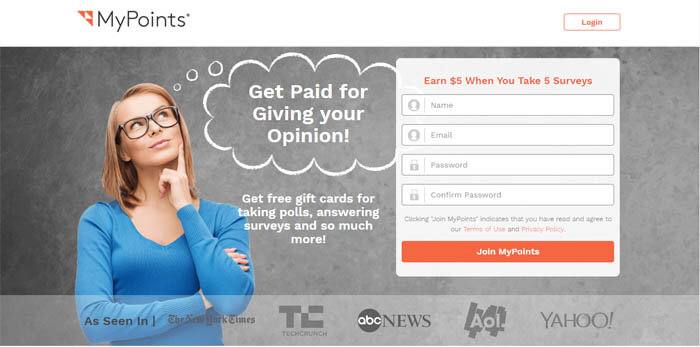 While the MyPoints survey site has some appealing features, their app gets consistently poor reviews. And honestly, the site itself isn't as good as it once was either.

Toluna

Toluna has some interesting features, including a swipe card style that I haven't seen before. However, the app doesn't fare well with reviews and many users (including myself) find the entire process frustrating.

MySurvey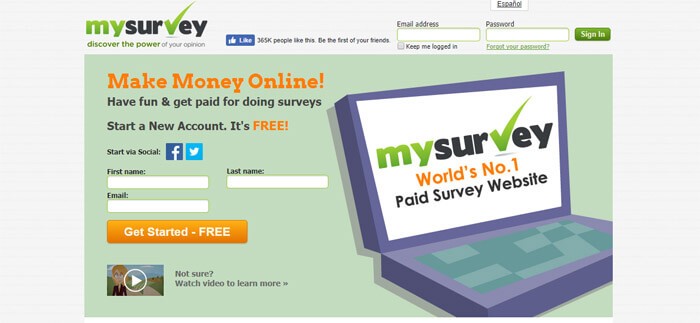 The Mysurvey site is a decent enough survey site (and has an app that you can use too). I wasn't impressed with the amount of signup work and the occasional glitch. While, I have little doubt that the service is legitimate and that users are earning points through surveys, many other survey apps seem to offer more for the time that you put in.

i-Say

While i-Say often gets good reviews, I had no end of problems trying to sign up for the app and actually complete surveys. Users who could log in successfully often mentioned that the app doesn't provide many surveys, which is another reason to walk away.

PointsPrizes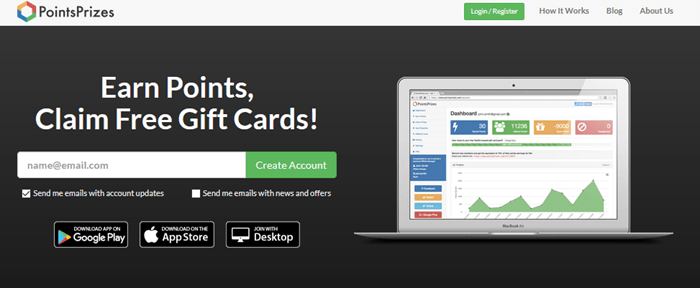 PointsPrizes is an offers site that has a survey aspect too. While the offers side of things might be okay, the surveys get consistently poor reviews, with many people getting screened out constantly.

BIGtoken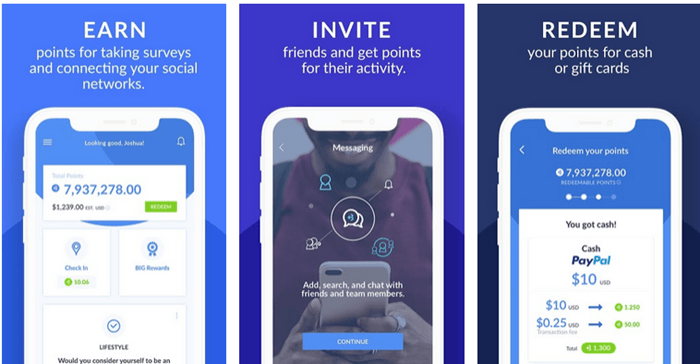 BIGtoken gets awful reviews, even though it provides multiple ways for you to earn. There seem to be consistent cashing out problems since 2020 – making this another app that hasn't kept up with the times.

PointClub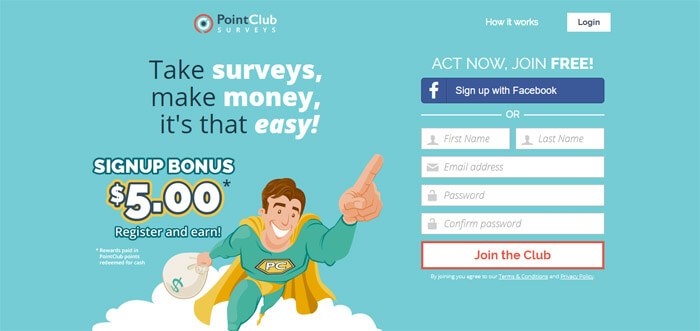 PointClub is another example where the survey website works well enough, but the app fails in almost every respect. While you could earn by just focusing on the website, that process wouldn't be nearly as portable as using an app.

Crownit
Crownit is an odd type of survey app, where you largely earn entries with the surveys that you complete, rather than getting points. Recent reviews suggest that rewards from the app have decreased since January 2020, making it less appealing again.

Univox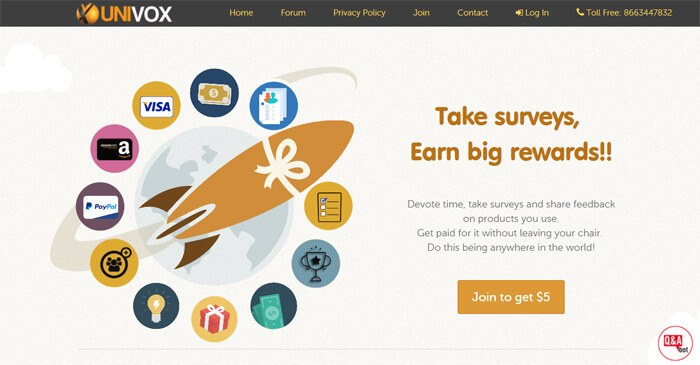 Univox has a survey site and an app, but neither seems to be particularly good. I had no shortage of technical errors when I tried to use the site. The app has an average of just 3.5 stars on Google Play, with plenty of poor reviews.

Google Opinion Rewards

Google Opinion Rewards is actually a decent app. Some members get surveys regularly and manage to cash out. The app is also interesting, as you're generally getting very short surveys. Some of these pay well indeed.
The catch is that Google Opinion Rewards doesn't pay cash. You're just getting Google Play credit, which is only helpful if you buy things on the Google Play store.

OpinionAPP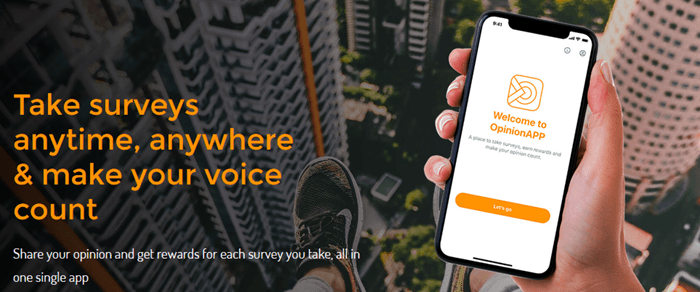 While this app looks appealing and is up-front about what you can earn, it simply does not perform well. Users often report that the app won't even open for them. When it does behave, surveys rarely turn up.

Opinion Bureau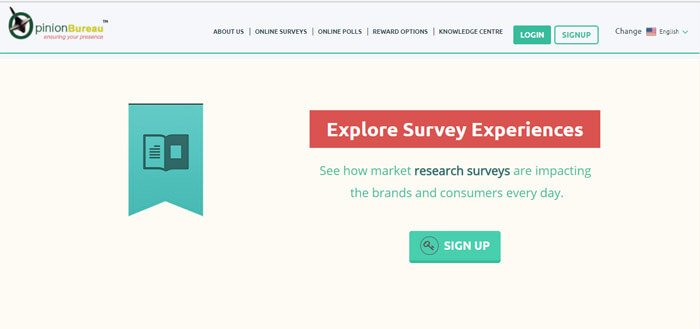 The Opinion Bureau website performed well at one point, but I had little luck when I tried to sign up for it myself. The app is even worse, with reviewers often calling it an outright scam or saying that the app does not work at all.

AttaPoll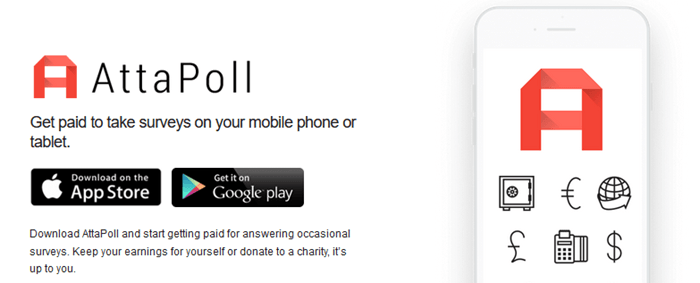 While AttaPoll performs well enough, users experience consistent problems in cashing out. Many find that the number of surveys drops off considerably as they get close to the cash out amount, while others experience errors with the cashing out process itself.
Some users do manage to get their money with no problems, but the number of complaints is seriously concerning.
To be completely honest, doing online surveys will never earn more than minimum wage. In fact, most people rarely earn more than $1-$3 per hour, if they are lucky enough to get a payout.
If you want to legit make money online you need to invest time into building a website. Earn passive income through affiliate links & advertising revenue. Rather than spend an hour trying to answer boring questions, build a real web property that you can earn monthly income from.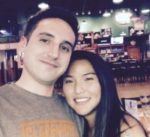 Nathaniell
What's up ladies and dudes! Great to finally meet you, and I hope you enjoyed this post. My name is Nathaniell and I'm the owner of One More Cup of Coffee. I started my first online business in 2010 promoting computer software and now I help newbies start their own businesses. Sign up for my #1 recommended training course and learn how to start your business for FREE!