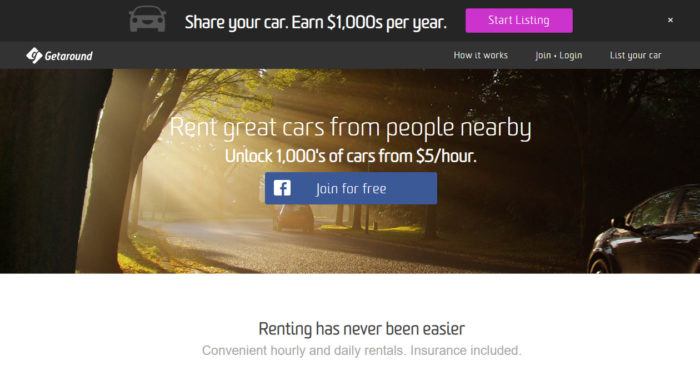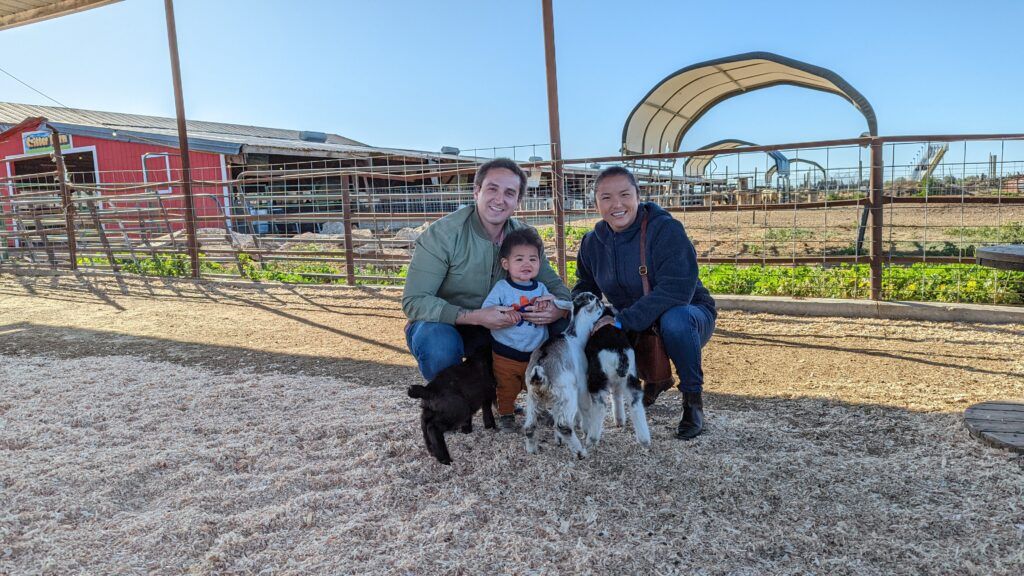 Are You Ready To Work Your Ass Off to Earn Your Lifestyle?
Are you tired of the daily grind? With a laptop and an internet connection I built a small website to generate income, and my life completely changed. Let me show you exactly how I've been doing it for more than 13 years.
This website literally says that you can share your car to earn thousands of dollars per year. They also say that you can use the site to 'rent great cars from people nearby,' and that you can 'unlock 1,000s of cars from $5/hour.' But can you really make money with Getaround.com, or is this site more of a gimmick?
Why Try To Make Money With Getaround.com?
If you have been following our posts lately, you probably know that I've been doing a lot of research on sharing economy websites and apps. I love the idea of renting out things you own to make some extra money. I love it for many reasons.
It turns a liability into an investment
It helps you to recoup the cost of whatever it is you are renting out
It pays you instead of just having the item sitting around collecting dust
It cuts down on waste and saves other people money as well
Share economy is a win/win/win in my book! But not all sites are created equal, either.
Renting a car is obviously a pretty big deal in some situations. There are awesome websites like Maven and Turo that make it easier, but what about Getaround.com? When I first heard of this site, I actually heard it described as a 'Maven for all kinds of cars' (Maven handles GM cars exclusively).
So, I decided to dive in and see what I could find.
I am no stranger to car rentals. I have had good experiences with mainstream rental companies, and bad ones. As a general rule, I prefer to rent from individuals… for many reasons. And as I started my research, I found myself hoping that Getaround.com would prove to be a winner!
First, Let's Talk About Side Hustles
Side hustles are awesome, for a number of different reasons. If you want to achieve a better financial situation for yourself, then it is absolutely a good idea to start thinking about a side hustle.
Contrary to popular belief, side hustles don't have to make you rich to be worthwhile. The biggest things to remember about side hustles are that they should be…
Profitable
Consistent
And Flexible
As long as these bases are covered, lining up a few side hustles can do wonders for your bank account… and sharing economy sites like Getaround.com can potentially make great side hustles.
Why? Because they help you to monetize stuff that would otherwise not be getting used anyway. If you have a car that just sits in the parking lot for most of the day, why not put it to good use and earn some cash with it?
The biggest thing that you want to avoid are side hustle 'gimmicks' that don't actually earn you any money. The internet is full of these types of 'fake' hustles… which is why I do what I do. I review websites like Getaround to find out if they are actually legitimate.
So let's talk about it.
What Exactly Is Getaround.com?
Getaround basically lets you rent cars, or list your own cars for rent. They say that 'renting has never been easier' than on their site, and that you can get convenient hourly and daily rentals on the site with insurance included.
Other perks of using this site include…
Hassle free sign-up with no monthly or annual fees
No big stacks of paperwork
Unlimited choices: choose from thousands of cars
Rent hourly or daily
All rentals include insurance and 24/7 roadside assistance
How Does It Work?
The website actually does a pretty good job of answering this question a bit farther down the landing page.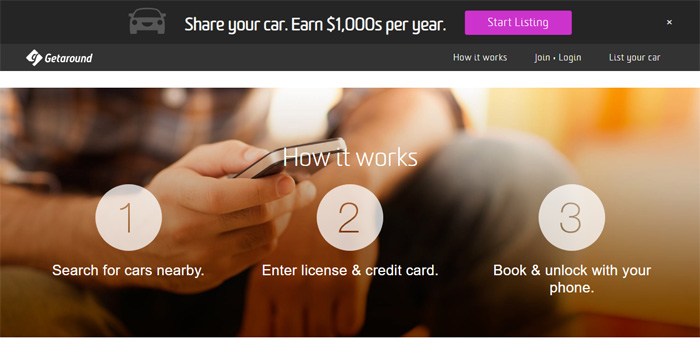 Basically, you use the app to search for cars nearby. Then, you enter your license and credit card information, for verification and payment. Then, you book the car and unlock it right from your smartphone!
There are some truly awesome cars on this site. You can rent BMWs, Mini Coopers, Teslas, and more. They also say that they have designed 'the best technology to make sharing your car safe and easy.'
You can use the app on both Apple and Android phones, which is pretty awesome… though the service is not available everywhere. Here is the list of cities where you can make use of Getaround.com.
San Francisco
Berkeley
Boston
Chicago
Denver
Los Angeles
Miami
New Jersey
Oakland
Philadelphia
Portland
San Diego
Seattle
Washington D.C.
They also offer a lot of different categories of vehicles, including options like…
Convertibles
Exotic cars
Luxury cars
Snow cars
Teslas
Trucks
Vans
Etc.
How Much Can You Earn Using Getaround.com?
According to the official website, you can literally earn thousands of dollars every year listing your car on the app and renting it out to people. There are also other perks to listing your car on the site.
You obviously get to earn money renting out your car, but in addition to this you also get: $1,000,000 primary insurance included when someone rents your car, to protect your property, automatic unlocking with the app so that you can just 'let it sit and forget about it,' and a flexible side hustle that still allows you to use your car whenever you want.
It is really a big win for everyone involved. Plus, renting on this site is actually not that expensive. One example of a car rental I saw was a 2008 Honda Civic Hybrid that rented for a base price of $6.50 per hour.
Obviously, different types of vehicles can command better rates—but the whole idea is that, if your car is going to be sitting by itself anyway, you might as well be making money with it! Right?
I heard one user, on a review on the site, talk about how he actually earned several hundred dollars a month renting out his car near a stadium. Of course, he was only using his car about 4% of the time! He literally never drove his own car, so it was available very often for rentals… so that should be taken into account.
The more cars you have up for rent, the better the location, and the better the car… the better the paycheck!
Does It Cost Anything To Use Getaround.com?
As far as I can tell, it is free to use the site unless you are actually going to rent a car. You need to pay for car rentals, obviously… but that is it. For the person listing their vehicle on the site, there are no fees or membership costs.
One thing to keep in mind is that renting out your vehicle will cause a bit of extra wear-and-tear. So you should always set a bit of cash aside to factor in tire changes, oil changes, and other basic maintenance. Of course, you are covered by the included insurance in the event of an accident—so that is a good thing!
What About Non-Monetary Costs?
The only real non-monetary cost associated with using this service would be the time it takes you to set up your profile. But honestly, that is not such a big deal. You will need a couple good photos of your car, of course… but once this is done, you can kind of just 'set it and forget it.'
Therein lies the beauty of this kind of service. If your car is equipped with the right technology, you don't even have to meet up to exchange keys! Customers can handle everything over the app—including making payments and unlocking the car.
My Personal Feelings About Getaround.com
I feel like Getaround.com is very similar to Maven, in all the good ways. The biggest downside, of course, is that it is not available everywhere. The biggest upside, to me, is the fact that it makes renting cars so affordable. I also really love that they rent cars by the hour.
This is the number-one problem that I see with other car rental share economy sites. There are just some times when you only need a car for an hour—so renting one for the entire day is just not really efficient from a financial perspective.
I love that Getaround.com gives you the option for hourly rentals.
You will probably not get rich renting out your car on Getaround. But… you may open up a viable side hustle income stream. And that, in itself, is pretty awesome.
Side hustles can be a huge help if you are trying to level up your finances. And it makes total sense to use your vehicle as an investment if it is just going to be sitting around anyway.
I would much rather be earning some cash by renting my car out than to just continue making payments on it while it sits, unused, in a parking lot!
Our Final Opinion Of Getaround.com
Should you create a profile and list your car on Getaround to make some extra money?
There are a lot of ways to make money online. Some are good, some not, but ALL of them are still just trading hours for dollars.
Starting your own affiliate website really is the best way to build passive income and "make money while you sleep". Affiliate websites earn income in every timezone, and can be instantly accessed by billions of smartphones across the globe!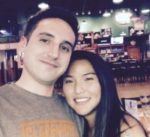 Nathaniell
What's up ladies and dudes! Great to finally meet you, and I hope you enjoyed this post. My name is Nathaniell and I'm the owner of One More Cup of Coffee. I started my first online business in 2010 promoting computer software and now I help newbies start their own businesses. Sign up for my #1 recommended training course and learn how to start your business for FREE!