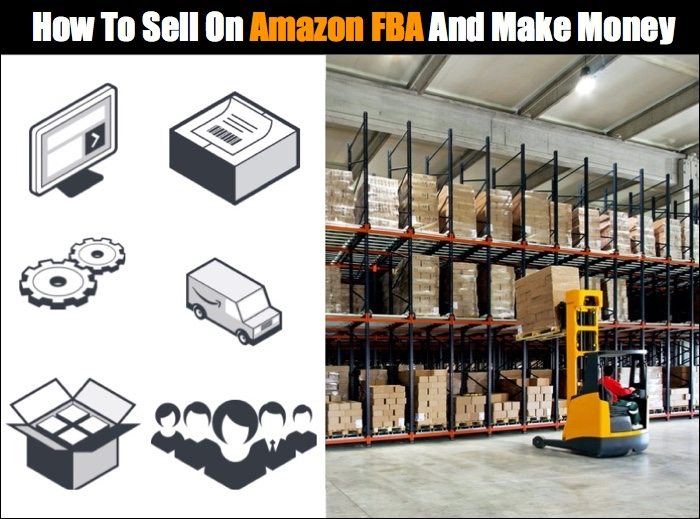 If you want to make money selling products on Amazon, then it's seriously worth getting involved in the Amazon FBA program. This program allows you to take advantage of Amazon's established systems to simplify and streamline the process of selling on Amazon. In turn, this allows people to scale up businesses and create truly profitable ventures.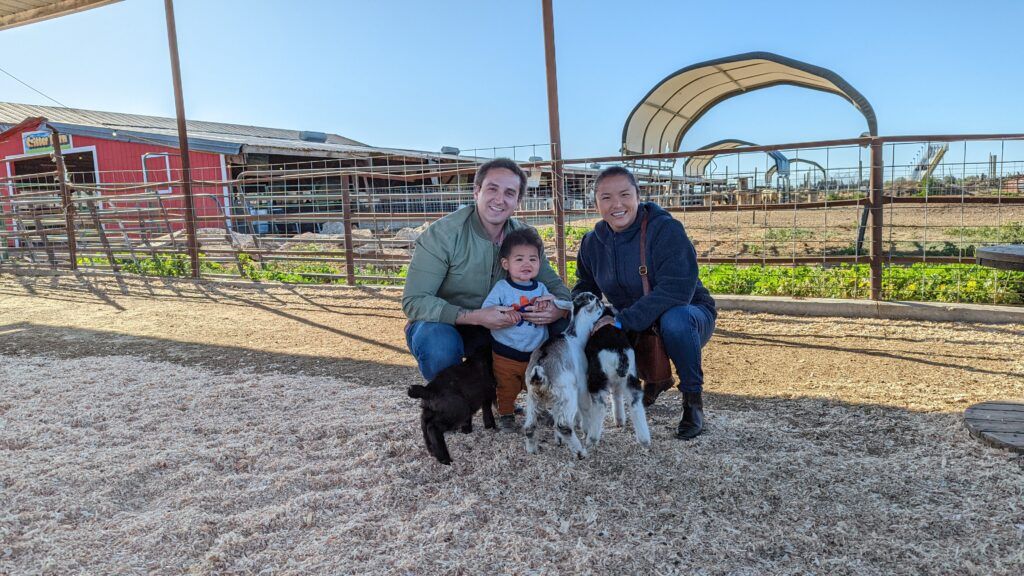 Are You Ready To Work Your Ass Off to Earn Your Lifestyle?
Are you tired of the daily grind? With a laptop and an internet connection I built a small website to generate income, and my life completely changed. Let me show you exactly how I've been doing it for more than 13 years.
One great thing about it all is that it isn't so hard to figure out how to sell on Amazon FBA. In fact, people often work out the basics for themselves by relying on the information that Amazon itself offers, along with the large range of videos on YouTube.
But, that's only half the battle. Understanding how it works and actually making a profitable business can be two different things!
Instead, you need to take the time to learn about some of the more complex areas, including how to source products, how to get good profit margins, how to compete, and how to keep your business earning over a long period of time. Figuring out those areas yourself is possible but it can get expensive quickly, as you would be learning partly through trial and error.
Later on in this post, I'm going to highlight two key courses that I recommend for Amazon FBA. Both of these offer community support and I've spent time looking at their content and what they have to offer. They are extremely good value for money and give you all the information you could possibly be aware of.
But, before that, I'm going to talk about the basics concepts of Amazon FBA a little bit more so you can get the ideas behind how to sell on Amazon FBA and make money doing it.
Things To Be Aware Of Before Starting
Amazon FBA is an incredibly effective system it can make it so much easier to sell products through Amazon and even via other sites. But, there are some challenges that come with Amazon FBA and you need to be aware of these before you get started.
The first issue is that Amazon has a pretty strict Terms of Service agreement. This includes specific requirements for the way that you list your products and the labels you use when you ship. Likewise, you cannot include any physical advertising with your product.
Violating the ToS in any can potentially mean that you lose your account with Amazon, regardless of whether the issue was intentional or not. Additionally, your options for appealing the decision are pretty limited. This is why it's important to have a trusted source of information that can break down these rules for you in newbie-language.
Many people do use Amazon successfully without ever having issues with their accounts. However, the potential is something worth considering. After all, if you're making a lot of money from Amazon FBA, losing your account could mean that you've also lost your income overnight.
Another important thing to mention about Amazon FBA is that you are giving up a lot of control, particularly when it comes to refunds and returns. Like eBay, Amazon also tends to favor buyers over sellers. As such, you can be forced to accept returns even in cases where it is clear that customers are scamming you.
For example, if customers return an item saying that it 'was not as described' or was damaged, then they can avoid paying shipping. The seller often has to just accept the loss, even if they could prove that the customer is lying. This can be extremely frustrating and if it happens too often, you risk losing your account.
Some users have also mentioned that Amazon provides relatively poor customer service to FBA members. In some ways, this isn't too surprising and the company tends to view their service as a privilege. Because of this, Amazon may not help in resolving many issues. Instead, you may find yourself turning to others for advice and direction.
Thankfully, you don't have to do it alone.
Instead, there are some great communities out there of people who make money through Amazon FBA and those just getting started in the process. So, those communities can be a good place to get advice and troubleshoot problems that Amazon can't or won't help with.
In a little bit, I'm going to introduce you to the two training courses that I recommend for Amazon FBA. Both of these are connected to communities through Facebook and in both cases the communities offer a considerable amount of advice and support for beginners and those experienced at Amazon FBA.
Relying on this type of support can help you to get around some of the issues associated with Amazon. Likewise, the information can help you figure out best practices for your own business.
Getting A Good Start With Amazon FBA
In many ways, Amazon FBA is a pretty basic system. For the most part, you're just labeling and listing products, then sending them into Amazon. Sending them to Amazon requires that you package, box, and label everything according to their requirements so they can properly process, store, find, and ship the items.
Despite all the hype, there really are no 'secrets' to making massive income with Amazon FBA. Find a good product you can sell for a higher price than you pay for it. Buy it > List It > Ship To Amazon.
But the truth is that many people fail at Amazon FBA even though they've mastered those basic concepts. Why?
One, they start with unrealistic expectations. This is not a get-rich-quick business where you can just go shopping today, pick up a few items, and resell them on Amazon. We're building a business, and that takes strategy + time.
Later on, I see a lot of people quitting before they succeed. Making money selling on FBA isn't going to be easy-street, but it will happen eventually, as long as you take action and stick around long enough to see results.
Quick Summary For Selling On Amazon & Making Money
Pick your "niche" or topic
Find items to sell
List items in your dashboard (not seen by public)
Ship them to Amazon
Make listing live
Tweak listing and products as you see what works or doesn't
Best Options For Courses
Right now, there are a lot of different Amazon FBA courses out there, ranging from the simple to the complex. In many cases, you'll find options that are fairly cheap or even free, like Selling on Amazon's FBA Program.
However, such courses also tend to be pretty limited and you'll find that they don't tell you all you need to know. Plus, many will be in the form of an eBook, rather than video-based training. I prefer videos because I can see the steps as they happen!
Instead, the best options for Amazon FBA education will rely on a combination of written and video-based training. The two best options that I've found do exactly that and they also both offer a Facebook-based community for support.
That community aspect is more powerful than you might expect. Regardless of the type of online business they're developing, people often struggle when they don't have others to ask questions or bounce ideas off. Having access to a group of people who use Amazon FBA themselves can be amazing. In fact, community support can even be the difference between success and failure.
If you have some experience with learning online or with selling on Amazon, then the course that I recommend is Jim Cockrum's Proven Amazon Course. This particular course is absolutely packed with information, including video and text-based training. In fact, there is even a section for people who are outside of the United States, something that you don't find in many other Amazon FBA courses.
To be honest, the sheer amount of information in the Proven Amazon Course makes it pretty much impossible to summarize everything you get (follow link above for full review which does include this info). There is training covering the various elements of buying, listing and shipping products, along with information on private label products, sourcing items and various advanced steps.
My only real complaint about this course is that it gets a little bit overwhelming at times.
There is a huge amount of information in the course and the structure isn't the best. In particular, there are various mini-courses but most of the information is fairly non-linear. That can make it a little tricky to follow, especially if you are a complete beginner.
With that in mind, I recommend the course Amazon Bootcamp 2.0 for anybody completely new to selling on Amazon.
This course doesn't have quite as much information as the Proven Amazon Course but there is still more than enough for you to learn everything you need to know. With this product, the modules are broken down in a more logical manner and it's much easier to figure out where to go next.
The videos with Amazon Bootcamp 2.0 are also very impressive and high quality. There are a few different styles, including videos that provide over-the-shoulder training, ones that are more of a webinar style and even some that show precisely how to box, label and ship products to Amazon.
The training also covers some of the more complex elements of an Amazon FBA business, including product selection and accounting. To be honest, those aspects are a key reason for buying the course – as they truly are critical to success.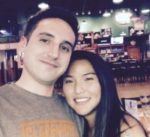 Nathaniell
What's up ladies and dudes! Great to finally meet you, and I hope you enjoyed this post. My name is Nathaniell and I'm the owner of One More Cup of Coffee. I started my first online business in 2010 promoting computer software and now I help newbies start their own businesses. Sign up for my #1 recommended training course and learn how to start your business for FREE!