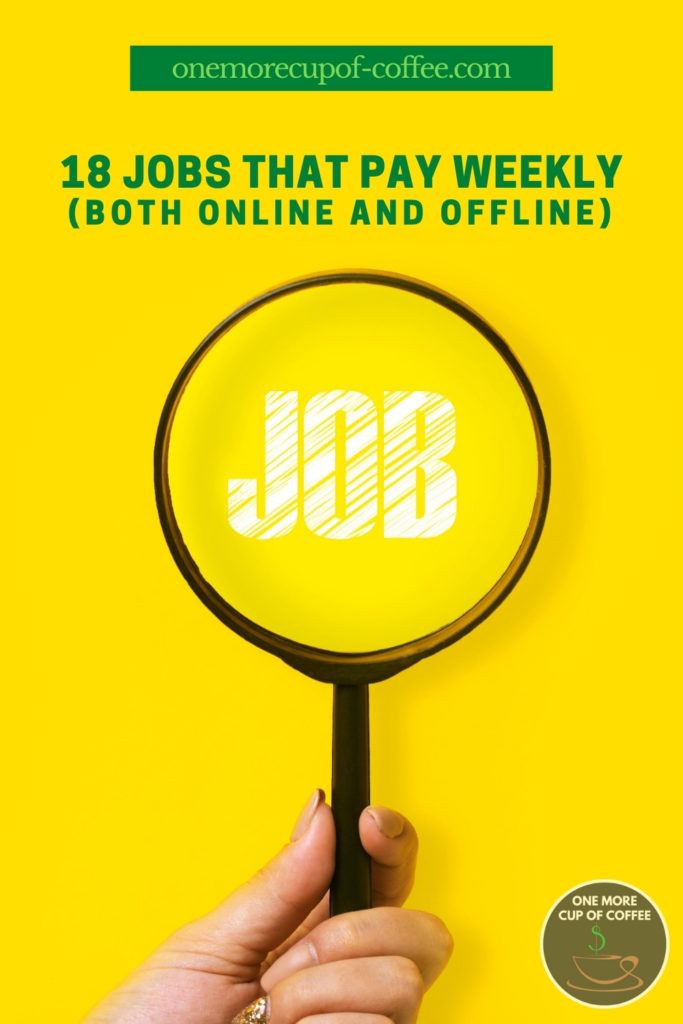 Do you ever feel like your job doesn't pay you frequently enough? Many times, employers won't send out paychecks until 15-30 days or more. That can be tough, especially when you find yourself in a rut mid-month. Sometimes you just need weekly income because automatic bills that take out money from your account on the same day every month fall at an inconvenient time. No matter what it is, a job that pays weekly can help you keep better track of your spendings and earnings each week, rather than on a long monthly basis when payments and responsibilities pile up.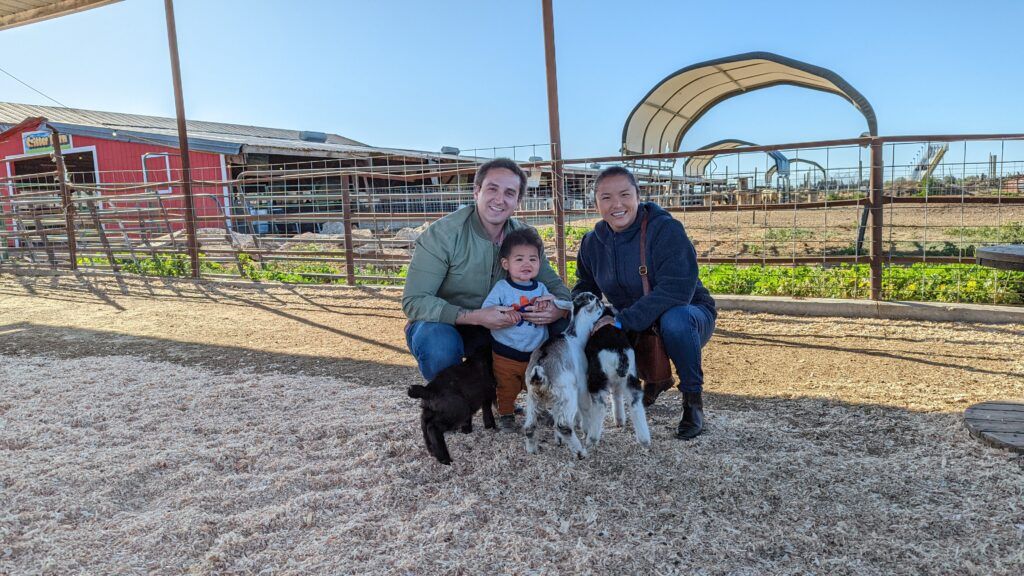 Are You Ready To Work Your Ass Off to Earn Your Lifestyle?
Are you tired of the daily grind? With a laptop and an internet connection I built a small website to generate income, and my life completely changed. Let me show you exactly how I've been doing it for more than 13 years.
In this article, I'm highlighting both online and offline jobs that pay weekly. So whether you need fast cash from your employer or just want to work from home online, here are eighteen jobs that pay weekly so you can take control of your finances.
18 Online/Offline Jobs That Pay Weekly
1. Data Entry
2. Translation
3. Transcription
4. Writing
5. Freelancing
6. Tutoring
7. Customer Service
8. Selling Your Own Products
9. Teaching English
10. Blogging
11. Coaching
12. Virtual Assisting
13. Doing Surveys & Reviews
14. Grocery & Department Stores
15. Mail Package Handling
16. Domestic Jobs
17. Dog Walking
18. House/Babysitting
Online Jobs That Pay Weekly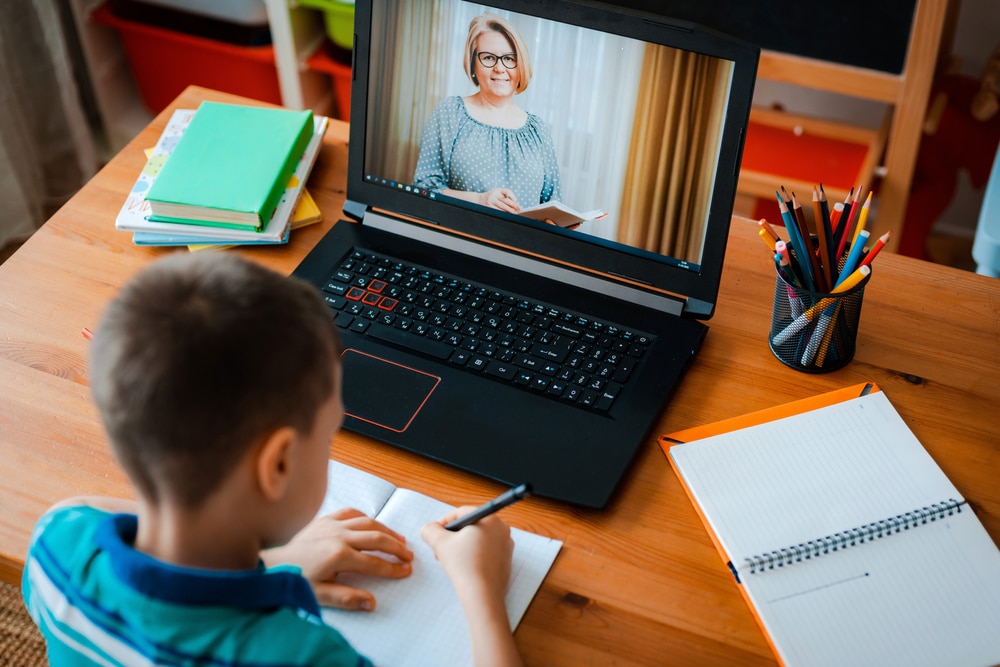 Here are a dozen or more jobs that you could do online or from home to earn a weekly income.
1. Data Entry
If you're skilled with numbers and computers, there are a few data entry jobs that pay weekly. While not the most soul-satisfying work, data entry is a popular remote job that pays around $12-20/hour when working for a company full-time. Here are online opportunities to earn extra cash (not designed to replace a full-time income).
Note: The popular crowdsourcing platform Lionbridge only pays once a month, not weekly.
2. Translation
For polyglots, you could always use your linguistic talent to generate an income stream. Translating is one of the many online jobs that can pay weekly, depending on who you work for or if you choose to freelance.
Translate.com – Edit machine translation to ensure correct usage of tone, style, etc., to mimic the native language. Get paid via PayPal once you meet the $20 minimum payout.
Unbabel – Become a language specialist with Unbabel and earn from $8-18 per hour doing online translating and editing jobs.
Note: Other translation options, like Gengo, pay bi-weekly.
3. Transcription
Transcription is a flexible job that can earn you a decent amount of money each week, depending on the volume of work there is and how much time you invest in it. There are several types of transcription services online you can do. You could also choose to freelance, or work for a company as a transcriptionist in a specialized field (i.e. legal, medical, etc.,).
4. Writing
Writing is a lucrative job that pays weekly. If you're a wordsmith, you have several options to find work. You can either choose to become a freelance writer and set your own rates or, become a writer for online writing services like the ones below.
5. Freelancing
Doing freelance work is arguably one of the most reliable ways to earn an income each week because, most of the time, you are in control of how often and how much you earn. What makes freelancing so awesome is you can do practically anything you want – freelance writing, photography, graphic design, consulting, proofreading, narration, and much more.
Check out these freelance platforms to kickstart your freelancing career:
Upwork – Deposits available funds to your account each week or when you choose to withdraw. Freelancers get charged a tiered fee (20% for earning $0-500 with one client, 10% for $501-10,000, 5% for 10,000+). Learn more about making money on Upwork.
Fiverr – Also pays every week and charges a commission (20% to start). Propose and sell gigs and land clients who place bids on your projects.
Freelancer.com – Charges the same fee structure, even with the same client over time. Pays out every Wednesday.
6. Tutoring
If you're an educator, a great way to earn online is to become a tutor. Online tutor services offer a variety of subjects you can teach, from Math, Science, and History to Arts, Music, and Languages.
7. Call Centers / Customer Service
Working for call centers is another way to earn weekly income online (or offline). There will always be a demand for customer service agents. Plus, these types of jobs are fairly attractive for people who have the basic skills and simply want to work from home (Note: not every call center will offer work from home availability).
Call centers and customer service jobs will also vary on whether or not they pay weekly. Here is a handful of options to check out that pay, on average, between $10-20 hourly.
Apple At Home Advisor – Product knowledge and tech support
U-Haul – Sales & reservations
Infocision – Make outbound/inbound calls, data entry, customer service
Accolade – Customer service, telemarketing, and technical support
Pleio – Call to remind patients to take their prescription medication
Blue Zebra – Appointment setting
AT&T – Customer service
8. Selling Stuff
A great way to take control of your finances and get paid weekly is to start your own business online. Whether it's listing handmade products on Etsy or dropshipping products on Shopify. There's room for enormous financial growth when you sell products online.
9. Teaching English
Teaching English to foreign students abroad, in places like Asia or South America, is a lucrative way to earn cash on a steady, weekly basis. Plus, there are lots of platforms now that offer opportunities to teach for those without a degree. It is also a popular way to make money to teach English overseas.
10. Blogging
As a blogger myself, I can contest to having an online job that pays regularly, if not weekly. As a niche blogger, I earn mainly through affiliate marketing and display advertising (i.e. Mediavine). Each affiliate program I join has different pay structures, so earning from them is definitely doable on a regular basis as they are varied and numerous.
Starting your own affiliate blog and earning from it regularly, to the point where you don't have to count the weeks until you get paid again, will take time. But luckily, anyone can do it!
11. Coaching
Setting up your own life or business coaching gig is a popular and financially-interesting way to earn money while helping people. However, gaining the skills and certification required to be a successful coach takes time and investment. You also need to gain an authentic following and client-base to pitch your coaching services to.
Right now, Instagram is very popular among aspiring coaches, who are selling thousand-dollar packages to their followers. This one business coach, after gaining a slight bit of traction with guest posts and podcasts despite her small following, was able to secure $5-10k in sales in just one weekend thanks to Instagram. Not bad for a week's earnings.
12. Virtual Assisting
Being a virtual assistant could be considered a freelance job, but there are also people who set up full-time businesses around this endeavor. Now more than ever, many website owners, companies, and brands are searching for professional VA's to take care of the creative, technical, or administrative aspects of the business. For that reason, there are several types of virtual assistant jobs you could do that pay weekly.
Virtual assistants can make good money each week (ranging anywhere from $20-100+ per hour) doing any of the following types of VA jobs.
Social Media Management
Pinterest Management
Instagram Growth Strategist
Email Marketing/Newsletter
Bookkeeping
Web Design/Management
Assistant Writing
13. Survey & Review Sites
This next job opportunity certainly pays weekly, but it's not about to replace your day job. Nonetheless, to earn an extra bit of cash on the side each week, you could take online surveys, review websites, or shop with reward apps, in exchange for gift vouchers or cash deposited into your account or PayPal.
Because anyone is capable of doing these jobs, the pay isn't great. But it's a good starting point if you're shy a few dozen bucks each week, or are a teen searching for quick side hustles. Some of these quick, weekly-paying jobs are:
Offline Jobs That Pay Weekly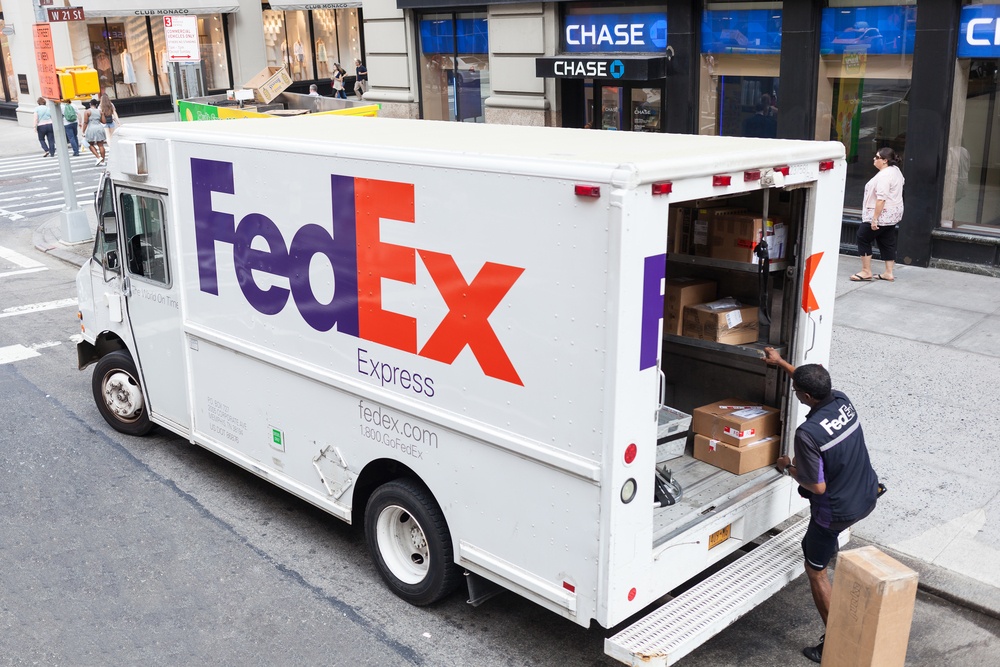 All right, now that you've seen the possibilities for online jobs that pay weekly, here are offline employers to work for that are known to pay on a weekly basis.
14. Grocery & Department Stores
After doing plenty of research, it seems that most grocery and department/retailer stores pay bi-weekly. But there are a few who offer weekly payments (might depend on the location too), including:
TJ Maxx – $8.75-14+ hourly, sends payment via direct deposit.
PetSmart – $9-19/hour, payment is sent out each week on Fridays.
Dollar General – $7.75-13+ hourly, paid weekly on Wednesdays.
Piggly Wiggly – $7.30-13+ hourly, paid weekly every Wednesday or Thursday.
Publix – $9-16/hour, between Wed-Fri.
Ingles – $7.79-13+ hourly, send weekly payment on Wednesdays.
Barnes & Noble – $8.45-19 hourly, weekly or bi-weekly, depending on the location.
Chewy – $10-20/hour, pays out every Thursday night with direct deposit.
15. Mail Services
If you want to work as a package handler for a mail delivery service, the two that offer weekly paychecks are:
UPS – $9.50-11/hour, paid out each week on Thursdays.
FedEx Ground – $11-21/hour, paid out on Fridays.
16. Homeowner Tasks
If you are a teen, full-time student, or someone who wants to earn extra income every week (particularly in cash), then you could always consider doing routine domestic work for homeowners, such as but not limited to:
Lawn mowing and yard work
House cleaning
Window washing
Cooking
Nannying
Laundry/ironing
Chauffering
General household maintenance
Running errands
17. Dog Walking
If you love animals, then walking dogs or taking care of other critters is another great way to earn money on a weekly basis! There are two main dog walking services that provide part-time to full-time work. Both these services also provide pet sitting services if you want to earn even more.
18. House/Baby Sitting
In addition to pet sitting, you could also get paid each week to babysit or house sit. These types of jobs require flexibility and overnight stays, so it's great for students or adults who don't have their own family or child-rearing responsibilities.
Getting a job that pays weekly doesn't have to be a wild goose chase! When searching for a job that pays on a regular basis, make sure to consider what is it you enjoy doing, have time for, and how much you want to earn to supplement your current income.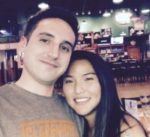 Nathaniell
What's up ladies and dudes! Great to finally meet you, and I hope you enjoyed this post. My name is Nathaniell and I'm the owner of One More Cup of Coffee. I started my first online business in 2010 promoting computer software and now I help newbies start their own businesses. Sign up for my #1 recommended training course and learn how to start your business for FREE!