This site, which you can find at surveyjunkie.com, is said to help you 'share your opinion to help brands deliver better products and services.' But can you really make money with the Survey Junkie Survey Website?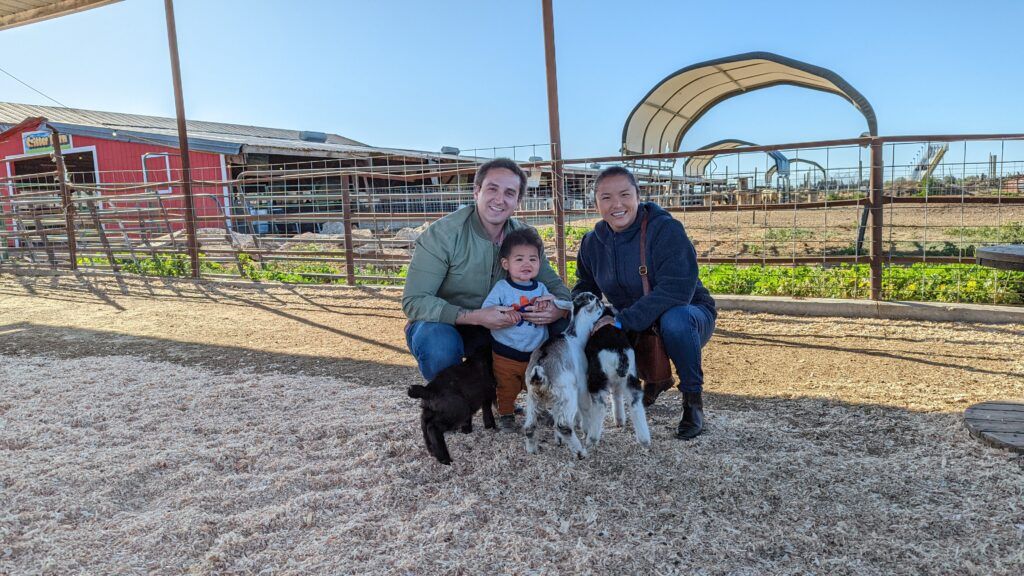 Are You Ready To Work Your Ass Off to Earn Your Lifestyle?
Are you tired of the daily grind? With a laptop and an internet connection I built a small website to generate income, and my life completely changed. Let me show you exactly how I've been doing it for more than 13 years.
The tagline for the website says this…
"Take surveys. Get Paid."
It doesn't get much simpler than that, right?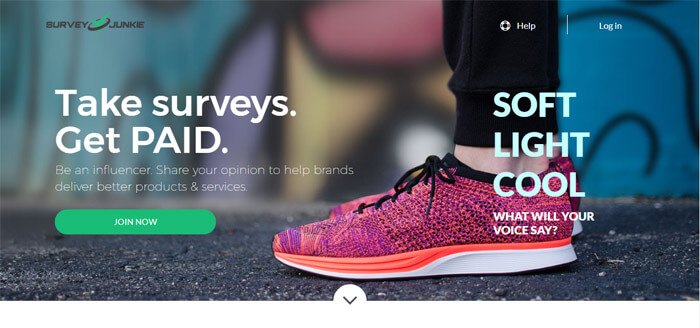 But I was still curious and wanted to try it for myself. Survey Junkie has quite a reputation online. It is listed on many top-survey site lists, and is well-known for being a reputable survey service that you can use to make some sweet extra cash.
But would these opinions prove to be true?
Making Money With The Survey Junkie Website
Obviously, I like to actually try these survey sites out before I rate them, because you can't really know how good they are unless you really give them a try yourself. I don't trust a lot of other review sites, mostly because a lot of them don't really seem to try the app for themselves… so yeah, that is kind of why I do this.
I like to actually get into the app and give it a trial run, just to see what I think.
Here is what I discovered when I tried out Survey Junkie.
Taking A Look At The Survey Junkie Home Page
The home page started off with some basic points about how the site operates. Here is what I learned…
Take surveys: Build your profile and you will get matched to surveys
Earn rewards: complete surveys to earn virtual points
Get paid: redeem virtual points for PayPal or e-Giftcards
So far, so good.
I clicked on the 'Join' button, and was taken to a screen where I had a few different sign-up options. I could sign up using my Facebook login information, sign in using my Google account information, or just type in my email address manually.
I chose the latter option and was then prompted to fill out a few other bits of information. I needed to supply my name and my zip code, and then had to confirm my country. I also had to create a password.
Once I did this, I found my way into the site—and realized that I had been given 25 points just for signing up! The first thing I saw after this was the main hub of the survey site. Here is what it looked like.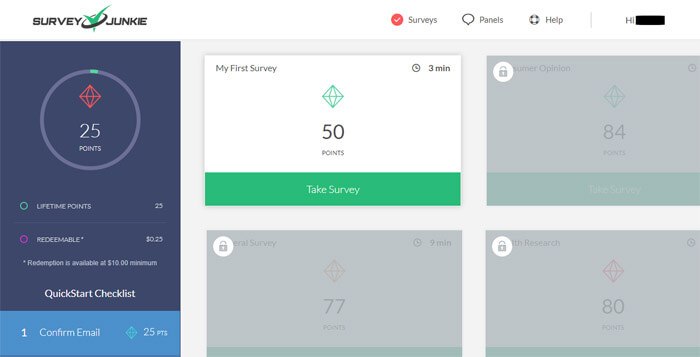 As you can see, the Main Hub is filled with several surveys… but the only one that I currently had access to was the 'My First Survey' option. This one was worth 50 points, and was estimated to be 3 minutes long.
Aside from this, I also saw my point total, located on the left-hand side of the screen. I had 25 points for starting my profile, which equaled out to $0.25 in redeemable money. To redeem your points, you need to have at least 1,000 of them… which are each equal to 1 penny each in value.
This was a pretty easy system, and it impressed me.
There were a few other things that you could do to earn points. You could confirm your email for 25 points, read the 'How it Works' section for 5 points, or complete your profile for 50 points.
At any rate, it seemed that the next step, in my test, was to try to take a survey. So that's what I did. Here is what happened.
Taking My First Survey On Survey Junkie
Clicking on my first survey, located on the Survey Junkie main hub, brought me to this page.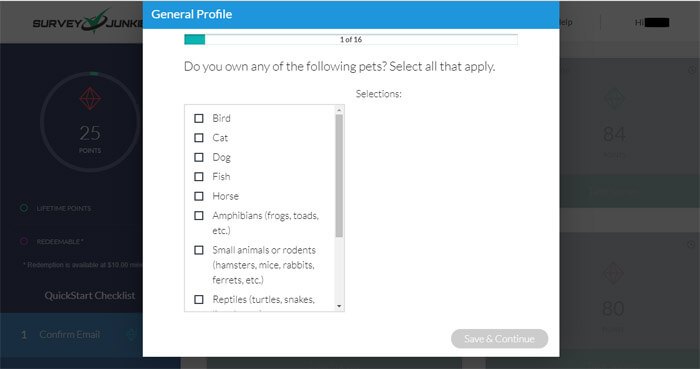 As you can see, the survey popped up and hovered over the main hub, though it did not technically open a new window. It featured 16 questions, which seemed pretty standard.
It only took a couple of minutes, though I will say that it didn't get finished in under 3. Some of the sections actually took a little bit of clicking and scrolling to get through… but that's not a problem.
Once the survey was complete, I was immediately awarded the points—which was pretty awesome. After that, I went back to the main hub, and found out that 12 new surveys were available to me. This was actually pretty cool.
They ranged in value from 35 to 120 points, and ranged in estimated time from 10 minutes to 17 minutes.
Calculating How Much I Could Earn Per Hour On Survey Junkie
One really cool upside to this site was how easy they made it to figure out your earnings potential. All of the information that you need is literally displayed on the main hub. You see the surveys, their point totals, the estimated time it would take to finish them (which seemed to be pretty accurate), and the amount of points that you currently have.
So, kudos to Survey Junkie for making all of this information readily available. That really helped me to figure out the monetary potential of the site.
Here is what I found.
210 was about the estimated number of points that I could earn in 1 hour, if I hurried up and didn't really mess around between surveys. This is assuming that I wasn't disqualified from any surveys or anything like that as well.
I had not encountered that on this site yet, so as of yet, I was not sure how often that happened.
I was also not sure how regularly the survey page was updated with new surveys… so I ended up estimating that, if I spent half-an-hour a day taking surveys on the site, that I could probably earn close to 115 points per day, which would equate to about 575 points per week, if I worked on it for 5 out of 7 days.
Now, I am not sure if the site could sustain that kind of effort week after week. And as I said, I am not sure if they get new surveys in that often. But, if they did, this tells me that I could earn enough to cash out in just 2 weeks. That would be $10 every two week, or $20 a month.
How Did I Feel About The Monetary Output On Survey Junkie?
Survey sites are notorious for not giving you much in the way of an 'earnings potential.' A lot of them pay very meager amounts of money for the time spent on them.
But… was the same true for Survey Junkie?
Actually, this was one of the better sites that I have reviewed, in terms of monetary output.
To earn an extra $20 a month for half an hour of work 5 days a week isn't really too bad. That equates to roughly $2 an hour or so, give or take (this is obviously not a super-exact science, as the surveys vary a bit in cost and duration).
This is in the 'average' area, but it is still better than the $1 or $1.50 that a lot of these survey sites pay out by the hour.
So, with that being said, I liked Survey Junkie more than a lot of the other survey sites that I've looked at (such as Toluna, MintVine and MySurvey).
Did Survey Junkie Perform Well From A Technical Standpoint?
I actually didn't experience a single glitch while using Survey Junkie… which is a really good sign. Technically, everything worked really well.
The sign-in process was easy, the survey system was good, and I liked how the main hub was laid out. I really, REALLY liked how easy it was to find everything.
I mean, figuring out how many points you have and how many more you need to cash out literally takes one glance at the main hub. That is awesome!
Will I Personally Be Using Survey Junkie In The Future?
Survey Junkie is one of the better survey sites that I have encountered. But it still isn't perfect. $2 an hour is still a pretty low wage in the grand scheme of things.
An upside to this is that you can do the work anytime you want. The flexibility is a nice upside to the concept of online survey sites like this… so that is something that Survey Junkie definitely has going for it.
In the end, however, I will probably not be using this site. I do value the few extra hours I get throughout the day, and while this site does better than many others out there, I still felt that it didn't quite pay out enough to really make it worth the time.
Can you make money with it? Yes, definitely… and for some, it might be worth it. But I will personally probably be moving on to find a better opportunity down the line.
Our Final Thoughts About The Survey Junkie Survey Website
Should you register and use it to earn extra money?
The Survey Junkie Survey Website Review
To be completely honest, doing online surveys will never earn more than minimum wage. In fact, most people rarely earn more than $1-$3 per hour, if they are lucky enough to get a payout.
If you want to legit make money online you need to invest time into building a website. Earn passive income through affiliate links & advertising revenue. Rather than spend an hour trying to answer boring questions, build a real web property that you can earn monthly income from.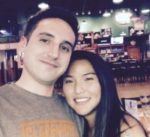 Nathaniell
What's up ladies and dudes! Great to finally meet you, and I hope you enjoyed this post. My name is Nathaniell and I'm the owner of One More Cup of Coffee. I started my first online business in 2010 promoting computer software and now I help newbies start their own businesses. Sign up for my #1 recommended training course and learn how to start your business for FREE!