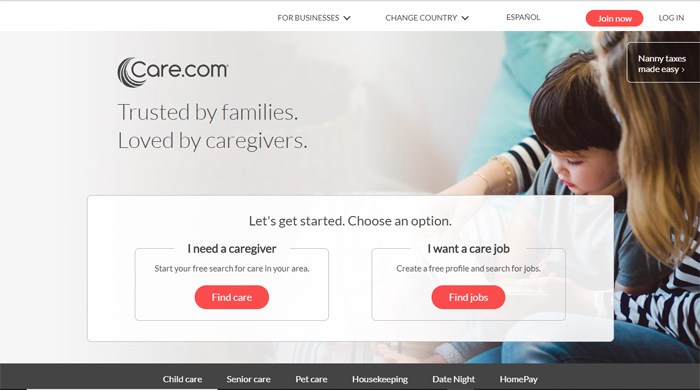 This is a website I found while looking for ways to make some extra side-hustle cash. But can you really make money on Care.com?
The website operates with the tagline 'Trusted by families. Loved by caregivers.' They also have an option right from the beginning where you can either search for a caregiver, or find a job as one. They also have Apple and Android apps for the service.
But what exactly is this all about? And can you actually make money using it?
Making Money On Care.com
To answer these questions, the first step is to look at the site itself.
Scrolling down a bit on the landing page, I found that Care.com actually had a long list of categories. This site, apparently, can be used to find caregivers for children, seniors, and pets. It can also be used, though, to find housekeepers, dog walkers, dog boarders, math tutors, nannies, etc.
And of course, anyone interested in being a caregiver can also use the site.
I love the idea of a website like this because I know firsthand how difficult it can be to find help in some of these categories. A lot of people have to resort to using Facebook Marketplace to find baby sitters if they can't afford to use some other kind of childcare—and that, in itself, is a pretty sketchy thing to have to do.
Even worse, I know people who use Craigslist.com for such things. I'm not knocking CL. I've used it many times, and have made quite a bit of money selling stuff there. But… selling tools out of your storage unit is a different sort of adventure than finding childcare for your kids!
So yeah. I was interested in Care.com. I feel like this could be an awesome way for someone to make some extra money. So let's take a closer look.
What Exactly Is Care.com?
As we have already covered a bit, Care.com is a website where caregivers and the people who need them can find each other. There are also some menu tab options located on the home page that give a bit more insight into what they offer. The tabs include options like…
Child care
Senior care
Pet care
Housekeeping
Date Night
HomePay
And more.
But it looked like I was going to have to click on one of the two starting options to go any further. And since I wanted to know more about the site, I decided to click on the 'Find Care' option first.
The first thing they ask you when you click this button is 'who is going to need care?' Here are the options you have to choose from…
My kids
My parents
My pets
My home
I clicked on 'My Home,' as I would be more likely to house-sit using this site than I would anything else.
After clicking on that, I was asked to answer the question 'how soon do you need someone?' Here were the answers I could choose from.
Right now
Within a week
Within a month
Just browsing
I chose to click on 'Just browsing,' just to see what was going on. A new message popped up that told me this.
"Your perfect housekeeper is waiting. Just a few quick questions to match the best available housekeepers to your needs."
I clicked on 'next,' and was taken to this page.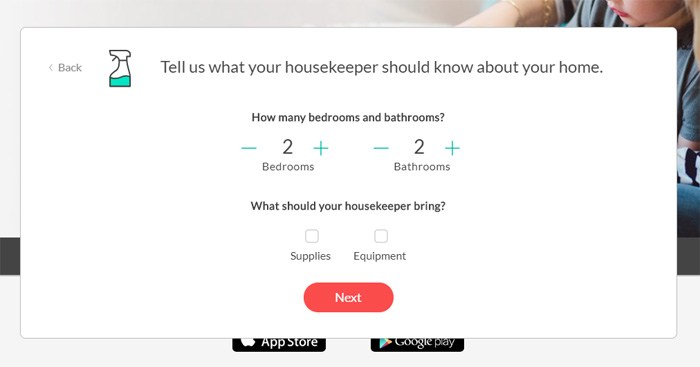 So this section is pretty much dedicated to telling your new prospective housekeeper about your home. You can tell them how many bedrooms and bathrooms you have, but you can also tell them what they should bring.
Next, there is a page where you can select all of the services that you would want your housekeeper to perform. The options included…
Bathroom cleaning
Kitchen cleaning
General room cleaning
Window washing
Carpet shampooing
Furniture Treatment
Laundry
The next thing I needed to do was to supply my zipcode, so that they would know what geographic area I was in.
Then, they tell you how many caregivers are in your area, and ask you to create a free account to start looking at them!
I was surprised to have 102 caregivers in my area, despite the fact that I don't live in that large of a town. So this site is definitely being used!
Next, I created my account. This led to a couple of different pages where they wanted me to supply more information about myself. They asked how big my family was, how many children there were, how often I worked, what kinds of services I wanted done, what my pay rate was for hiring someone… etc.
They also said that they guaranteed responses to my posting in as little as 3 days!
This all seemed pretty cool, actually. But now, I was curious about what I would need to do to get onto the other side of it. Could I become a housekeeper on this site and work for some extra side-hustle cash?
That's what I was curious about. So that's what I worked on next.
Trying To Make My Own Housekeeping Profile On Care.com
I quickly learned that I could access a pretty extensive profile with my account membership. Hiring people really is easy on this site.
I was already able to browse several different profiles for housekeepers within just a short distance from my home—and their prices were actually pretty good!
I was not completely sure how to use my account to start housekeeping, though. I kept trying to log-in and offer my services on the site instead of approaching it from the 'create a job' perspective, but try as I might, I could not figure out how to do it.
I was starting to think that you would need to create two different profiles if you wanted to do both… but I decided to look through the FAQ before I did, just to see what they had to say.
The first thing that I learned while reading through the FAQ was that you will have to pay for a membership if you want to message caregivers and actually hire someone. You can buy a one year subscription for $13 a month, though you have to pay for the entire thing at once.
This is a little bit on the expensive side—but at the same time, the service is pretty awesome.
You can buy a one month subscription for $39. That still seems a little steep, but whatever.
Another thing that I noticed is that anyone can post a question in the FAQ… but other people besides Care.com employees can answer. This is actually like a community forum, where other members can chime in with their own ideas as well. This is a pretty cool feature of the site!
But eventually, I found out that you can use the same profile to do both. You just have to do some clicking around to get to that point. The best way to do it is to go to the directories, and click on the option that says you are 'looking for jobs.'
And finally, at this point, I figured out that it would seem that you do need a premium membership to message people on this site at all. I clicked on a few job listings, and had no option to message them or bid for the job… perhaps because I did not have a premium membership.
But upon looking at the FAQ, I actually found that this was not the case either. Apparently, I could not message people because I was not logged in as a caregiver… I was logged in as someone 'who needed care' because I was still in the account that I created in the first place.
Needless to say, this website has a bit of a learning curve. But… with a little bit of time and energy, it would be pretty easy to figure out how everything works. I actually had kind of a tough time navigating this site.
As you can tell, I went back and forth a bit—unsure of whether or not I was doing things the right way, and being forced to backtrack and research to figure it out, etc.
But… at the end of the day, this is still a pretty awesome website.
My Personal Feelings About Care.com
Personally, I really liked this site. Admittedly, I would need to spend some more time getting used to it before I could hope to make any money on it, though… but that is not really the fault of the site. The site is very well-done… it just requires a lot of moving parts to operate something like this.
It would also take time to build profiles and such on a site like this. And of course, you also need to spend a bit of money.
You need to buy credits if you are a caregiver, and you need to buy a membership if you need a caregiver. But… if you plan to actually go through with the process and are looking for something pretty serious, this could be an awesome opportunity.
If you are an entrepreneur, this could be a sweet gig to help you get started with your own caregiver business.
Our Final Opinion About Care.com
Should you create an account and try to make some extra side-hustle cash with it?
There are a lot of ways to make money online. Some are good, some not, but ALL of them are still just trading hours for dollars.
Starting your own affiliate website really is the best way to build passive income and "make money while you sleep". Affiliate websites earn income in every timezone, and can be instantly accessed by billions of smartphones across the globe!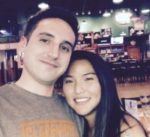 Nathaniell
What's up ladies and dudes! Great to finally meet you, and I hope you enjoyed this post. My name is Nathaniell and I'm the owner of One More Cup of Coffee. I started my first online business in 2010 promoting computer software and now I help newbies start their own businesses. Sign up for my #1 recommended training course and learn how to start your business for FREE!