The movies portray dog walkers as comical characters who lead a pack of wild hounds around city streets. And yet, somehow, they've earned a reputation for being surprisingly well paid! Can you really make money as a dog walker?
Making Money As A Dog Walker
While being a dog walker might sound like an easy way to make cash, it does have some complexities. You'll need to consider these before knowing whether the approach is right for you.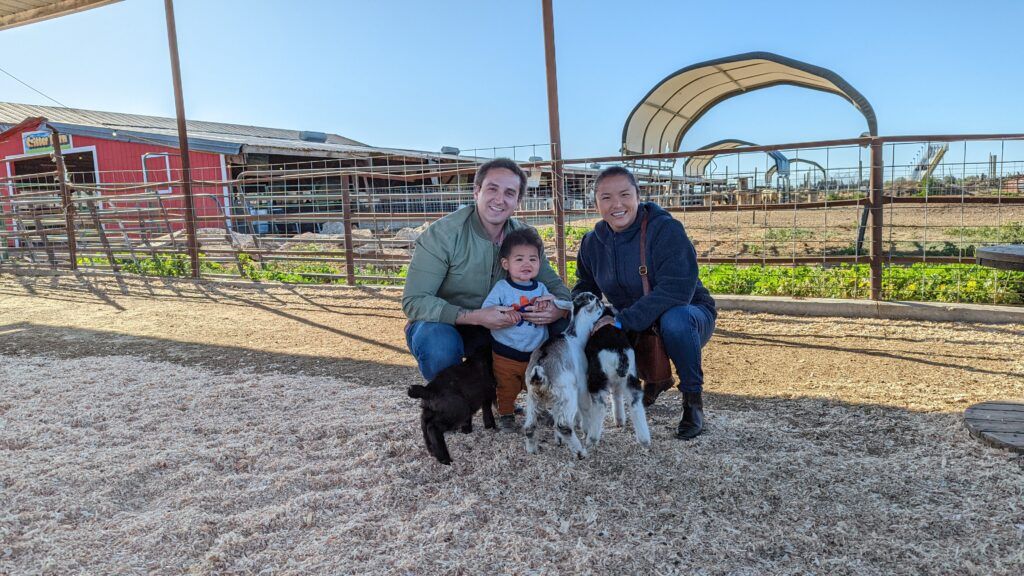 Are You Ready To Work Your Ass Off to Earn Your Lifestyle?
Are you tired of the daily grind? With a laptop and an internet connection I built a small website to generate income, and my life completely changed. Let me show you exactly how I've been doing it for more than 13 years.
What Is Dog Walking?
Animal lovers and workout enthusiasts looking for a side hustle with low barriers to entry may find themselves turning to dog walking to earn a bit of extra cash. Dog walkers make house calls to pick up puppers, take them on a 15, 30, or 60 minute walk, and then return them home to their owners for a paycheck.
Some dog owners will pay extra to have their dog (or dogs) walked alone. Others think that pack walks are more socially engaging for their dogs, and prefer those.
Other than showing up on-time and in-person, a dog walker has little else to worry about. The dog owner usually provides a poop bag and treats. If the dog walker does quite a lot of dog-walking, they may consider buying dog-walking insurance (yes, it's really a thing) or health-insurance.
Insider Tip – if you live in an area that gets decent rainfall at certain times of the year, invest in waterproof clothing if you plan to walk dogs. You will be so much more comfortable going from appointment to appointment if you can keep dry. Remember that when you're walking dogs, you may not be able to hold an umbrella… so a jacket with a secure hood that won't blow back will be a very useful purchase.
What's The Earning Potential?
There are three ways for a dog walkers to get connected to a dog owner:
Working for a company

Finding work through an app

Finding your own private clients
Each method offers different earning potential, but the national average ranges from $15-18/hr.
One thing that dog walkers will need to do is plan ahead for the off-season. Dog walking opportunities, particularly in the colder states, will usually slow down around December… and won't pick back up until sometime in February. For a side hustle, this might not matter as much. But for those who seek to secure a position as 'professional dog walkers,' these slow months are important to plan for.
Most walks happen around people's work schedules; so in the mornings before 9:00 am, at lunch time, or in the evening.
Let's talk about the different routes to take for those planning to take dogs on walks for some extra cash.
Earnings From A Dog Walking Company
If you end up working for a company, they will likely handle all of the scheduling, billing, payments, finding jobs, and maybe even insurance.
A company may offer a hassle-free $10-13 for a 30-minute walk. If you were to do four 30-minute walks every morning, it would earn you an extra $200/week.
Earnings From A Dog Walking App
If you're looking for immediate payment, a dog walking app might be more attractive than contracting with a company. The app Wag pays dog walkers after each walk.
Wag functions much like Uber. Dog walkers in proximity to a dog that needs a walk get notified of the job. Wag pays its walkers $20 for a 30-minute walk, or $30 for an hour walk.
After the app takes its fee from the payment, most dog walkers will earn around $17.50 per walk. Wag limits the dog walker to only one household at a time, so there's no opportunity to scale your operation with group walks.
When using an app to find dog walking jobs, be sure to hold back some money for taxes. Earning money on the side is considered contracted work… so money you earn from your side hustles has not yet had taxes withheld.
Earnings From Private Clients
While it can take a while to build up a clientele, private dog walkers have the greatest potential to turn this into a side hustle. Without the middleman charge that a company or an app would take, private dog walkers bring home between $20 and $40 per walk, or maybe even more.
A big benefit to finding your own clients is the option to do group walks. The dogs often love the excitement of a pack, and the dog walker gets to leverage their time during pack-walks to make even more money.
In NYC or San Francisco, it's possible to earn $40,000 per year as a full-time dog walker. While this sounds like decent money, it's also important to keep in context that these are the most expensive cities to live in in the US.
When walking dogs for your own private clients, you'll need to do your own business development. People move, and pets pass away… so dog walkers always need to be looking for new dogs to walk.
Earnings Vary By Location
Co-Founder Heather Doll, of RuffCity Dog Walking in NYC, says that a full-time dog walker can earn $800/week. That would be 8 walks each workday, at $20 per walk. If the dog walker was with a company, they'd earn $11 per walk, or $440/week.
Founder Jacob Hensley, of District Dogs, said his Washington DC dog walkers make $15 for 15 minute walks, and the walker gets half.
Outside of major metropolitan areas, however, wages for dog-walking are closer to the national average of $15-18/hr, because there is less demand, and because jobs are spaced further apart.
Finding Work Through A Company
One of the easiest ways to get started as a dog walker is to sign up with a company that offers dog walking services. They'll already have a client roster, and can schedule your dog walks as close together as possible.
Without a track record, it might be worth the lower profit margin to work at a dog walking service until you become known in your neighborhood. For this side hustle to pay off, dog walkers may need to build trust with some clients and then eventually leverage those testimonials as a way to start collecting private clients, which will allow them to earn more for their time.
How To Find Work Through A Dog Walking App
Feel like getting up early today? Have some time over lunch? Open up an app like Rover or Wag and see if there's a dog that needs to be walked. For impromptu dog walking, the app will be the best way to earn some cash.
Apps connect walkers to dogs based on proximity… so this tends to work best near an apartment complex or in a densely-populated downtown area.
When building up private clients, however, it should be noted that apps can be difficult. There is simply a lot of competition. Some dog walkers complain that apps are virtually useless, because so many people are already trying to use them.
How To Find Your Own Clients
With the greatest earnings potential, gathering your own client-base is the best choice for building a dog-walking side hustle. The only problem with this is that you will need to market yourself.
Another challenge with finding your own clients is the issue of insurance. Families with valuable dogs may be especially hesitant to let you take their pet without some kind of insurance to offer as protection, in case something were to happen.
Stabilize the business by offering clients weekly or monthly rates that provide a discount from the per-walk-rate. The more weekly or monthly clients you collect, the more consistent your earnings will be.
You can advertise yourself online through marketplaces, with flyers at pet-stores, by going to pet-groups on apps like Meetup, and so on.
Get creative. Find out how to spend time with people who own dogs, and get into their social circles.
Expand Your Services
Dog walking alone may not cut it in your neighborhood if there is not enough business to go around. But when a dog owner trusts you to walk their dog, they may also trust you to do perform other important tasks for them! These could include…
Overnight Pet Sitting (Dog Bath Extra)
When dog owners go away for a weekend, offer to pet-sit for them. You could even offer to give the dog a bath for an extra charge, so the owners can come home to a clean pup. While watching the dog, you could use the extra time to work on another side hustle.
Dog Hikes
To take the concept of a dog walk to the next level, offer to take dogs for hikes in the woods, swims in a lake, or visits to a different park. Pitch it as a field trip for their doggy, and a great way to give their pet extra exercise and a fun adventure.
Sell Doggy Treats
This probably won't be the biggest money maker, but some dog-walkers sell bags of homemade treats to make extra money on dog walks. When dog owners see that their dogs love the treats, they'll likely start buying them from you. You might even be able to sell your treats in a local pet store or bakery.
Dog Shuttle
Taking a dog to the vet can take a lot of time out of the day. As an additional service, you can offer to shuttle the dog to get checkups or cleanings. You can offer to take the dog to the groomer, to pick it up and drop it off at a family-member's house, or wherever else the dog may need to go!
My Personal Feelings About Dog Walking As A Side Hustle
For dog lovers and people who like to stay active, dog walking is a great fit. Throw on some gym clothes, grab a few dogs, and enjoy the outdoors while making some extra cash… it's a win/win/win!
Working for several owners in the same apartment complex or in a dense urban part of town will get you the biggest earnings through group walks. The extra couple hundred per week could help out around the house, and you may not need to visit the gym as much because you'll be walking for a few hours every day!
It would certainly not make you rich… but it could be a viable way to earn a bit of extra cash!
Our Final Opinion On Dog Walking
Should you try to get some dog-walking jobs and make a bit of extra side-hustle money?
There are a lot of ways to make money online. Some are good, some not, but ALL of them are still just trading hours for dollars.
Starting your own affiliate website really is the best way to build passive income and "make money while you sleep". Affiliate websites earn income in every timezone, and can be instantly accessed by billions of smartphones across the globe!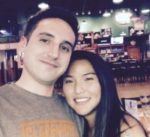 Nathaniell
What's up ladies and dudes! Great to finally meet you, and I hope you enjoyed this post. My name is Nathaniell and I'm the owner of One More Cup of Coffee. I started my first online business in 2010 promoting computer software and now I help newbies start their own businesses. Sign up for my #1 recommended training course and learn how to start your business for FREE!