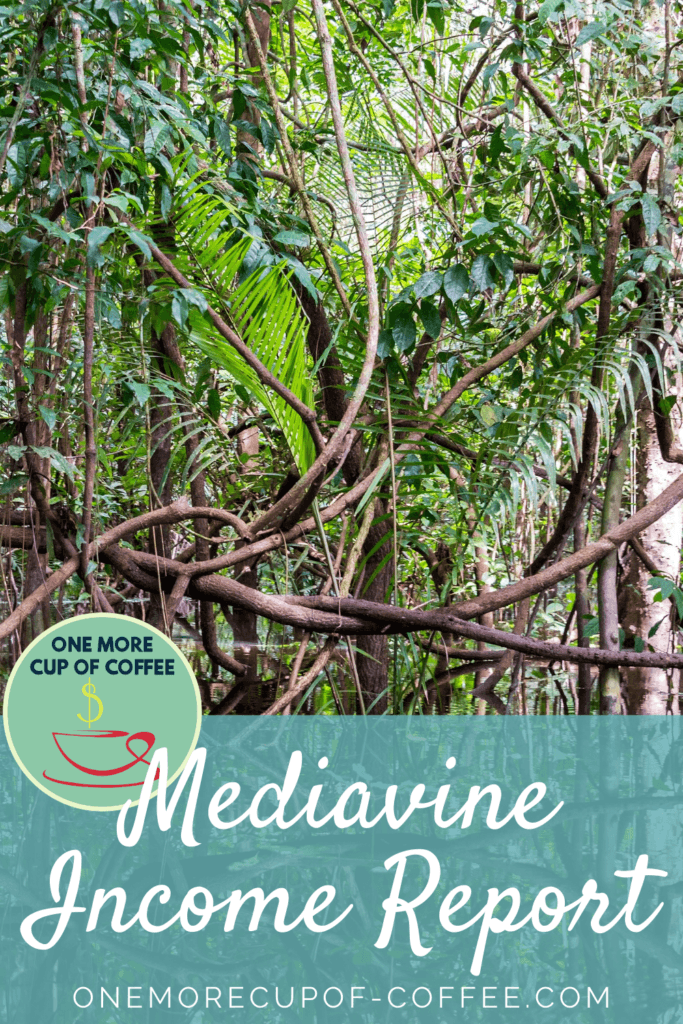 There were many years where I would have never monetize a website with display ads, but in recent years I've changed my tune. In the beginning, I tried a couple different types of display ad monetization.
Adsense
Media.net
Ezoic
Content.ad
Chitika
There are tons of other Adsense alternatives out there, but I stopped experimenting because I was seeing such good results with Mediavine. Though there are one or two other ad networks I may want to try in the future, for now, I'm sticking with Mediavine and working with their platform to try to improve my ad revenue for my current sites.
Mediavine Income Reports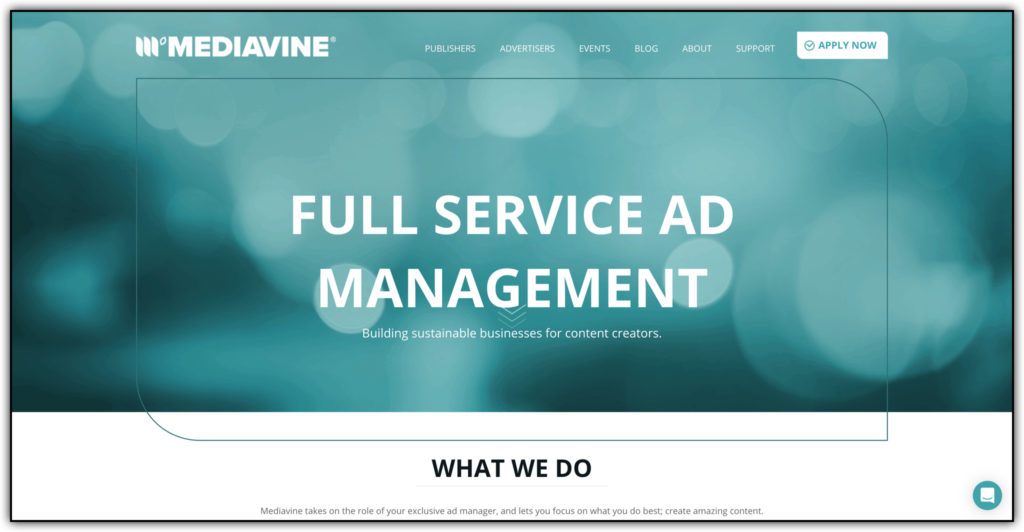 Why Mediavine?
1. Easy To Set Up
Setting up Mediavine ads is really easy. Instead of a typical Adsense experience where you have to place ads in each individual location you want them to appear, Mediavine does all the placement for you. In fact, their advertising engine works in the background to optimize ads so they appear in the best positions to make you money.
Mediavine has a 50,000 session minimum to be accepted to their network.
2. Easy To Track
This is a huge improvement recently where you can track ad revenue on a page-level basis. Though the raw number of page views is obviously a great indicator of how much money you'll make from a page, with page-level tracking you can then watch your RPM and earnings over time. This means you can make changes to your page, see how it performs, then if your tests are successful, repeat that process across your same pages.
This makes it easier for you to optimize individual pages for higher earnings.
3. High RPM
It was pretty shocking to me that with other at networks, I was earning $0.50 to $3.00 RPM, and within a week of joining Mediavine I was earning $20+ RPM, and have since increased those numbers to $30+. That's a huge difference.
Though Mediavine does their tracking a little differently, so it's not a perfect comparison, my blog has went from earning $300/month to $1500/month within the first month of joining. It was night and day. Incredible.
4. Customizable
Though ad revenue is great because it's hands off, there are some product reviews and squeeze pages where I don't want ads to display. I'd still rather earn $4 per sale than $0.04 per view in most cases. I'm able to turn off ads completely on those pages by inserting a bit of code. I can also use that same code to turn off ads for a specific category using the AdInserter plugin to distribute that code to specific areas of my site.
Alternatively, I can turn of some types of ads. For example, on One More Cup of Coffee I don't run leaderboard ads or hover ads because I don't want to disrupt my content, which often links to a couple of main landing pages. I'll take the hit in RPMs. On my other blogs however, I'm more focused on ad revenue earnings, so I turn all the ads on. It's a less than optimal user experience, but Mediavine ads are less intrusive and higher quality than many other ad networks.
Another example of when I do this is when I'm running page-level tests. I may turn off all ads except for the sidebar ad, which is typically high earning.
5. Private Video Platform
You can also upload video directly to Mediavine, then embed them similar to YouTube videos. That way, you can earn ad revenue through their video platform as well, and get a great selection of unique advertisers that may or may not be available on YouTube. The videos are tested in various positions on your page, and then are sticky as a user scrolls down the page. You can also have a site-wide video which displays on all pages.
So far, I have not found the video platform to be as profitable as promised, but it's worth experimenting with, since some people are reporting that they see a 15%+ increase in revenue after adding videos.
How Does Mediavine Work?
Personally, I think the relationship between Mediavine, advertiser, and publisher (you) is very fair, and very easy to understand. Advertisers want to put their ads on high quality websites. Site owners want to get high quality, relevant ads on their website to earn money from blogging efforts. Mediavine offers a service as a middle man, not only matching advertisers and publishers, but also providing the platform for both to manage their businesses.
Advertisers get to bid for placement (TBH I don't know exactly how this works), and as mentioned above, website owners can manage their ad placement, frequency etc. On top of that, Mediavine handles the technical side of things, getting ads to actually display on your website in an optimized way. You don't have to do any of that.
For this service Mediavine earns 25% of your ad revenue. Though that may seem like a big chunk, in my experience, my 75% share of ad revenue is way more than my 100% ad revenue I was earning before with Adsense-only ads.
Mediavine Earnings 2016-2020
Would you like to guess where in the chart I joined Mediavine?
From the chart above, it's pretty easy to see year over year, steady growth. Those peaks you see are December earnings that are paid out in March. December 2020 was a record year, hitting around $20,000 earned so it's going to blow everything out of the water when I update the chart in March 2021. (This chart is earnings by when they are paid out, not by when they are earned))
2016 Display Ad Earnings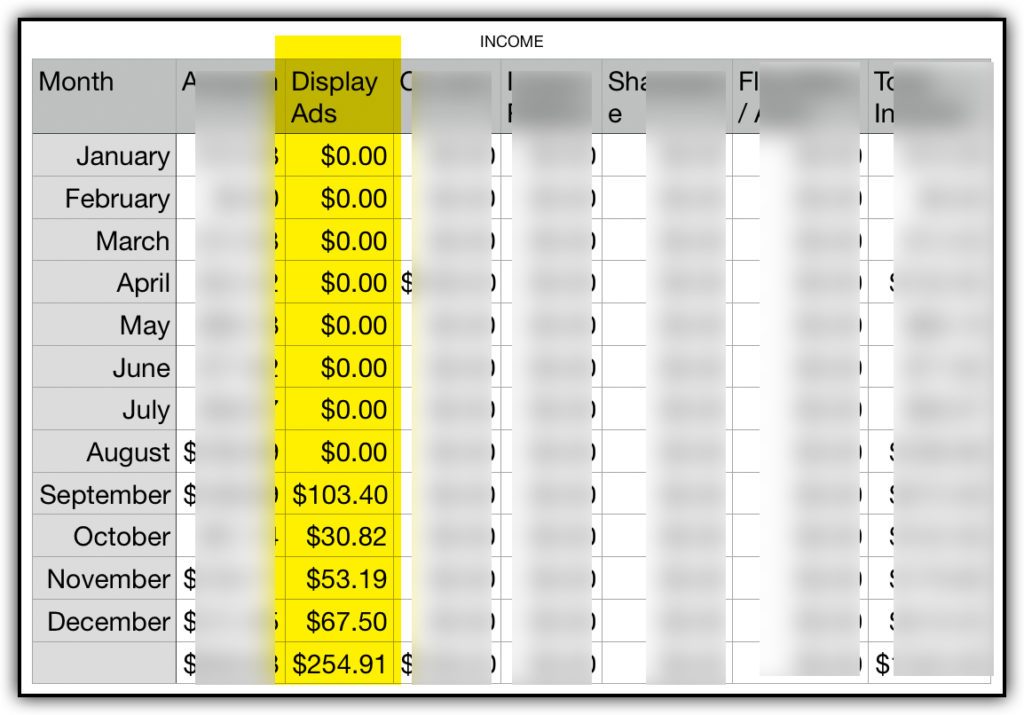 2017 Display Ad Earnings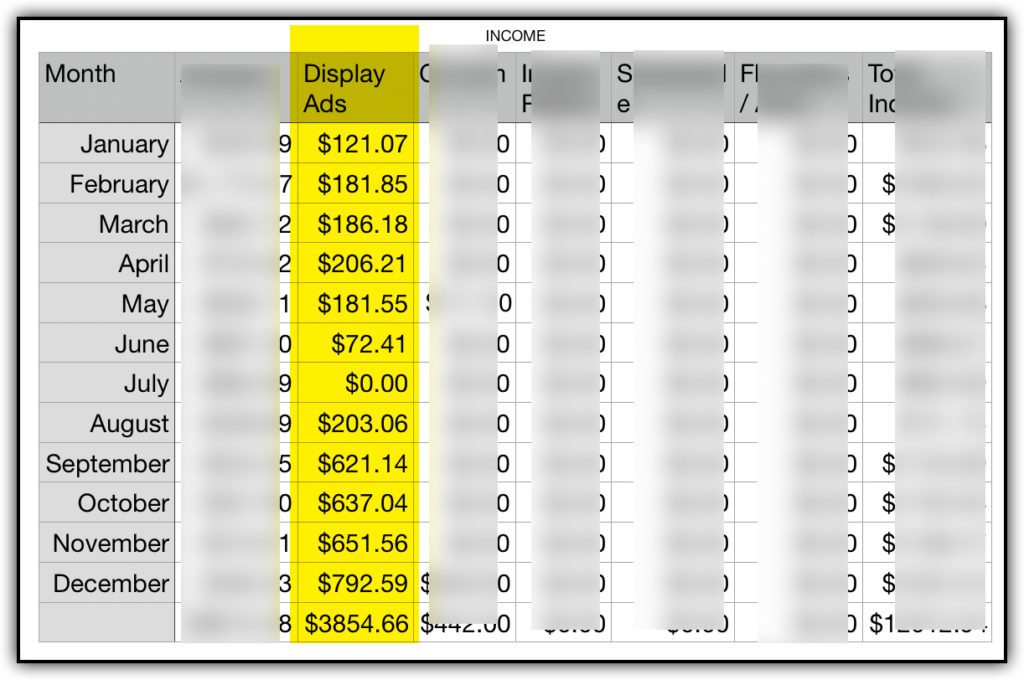 2018 Mediavine Earnings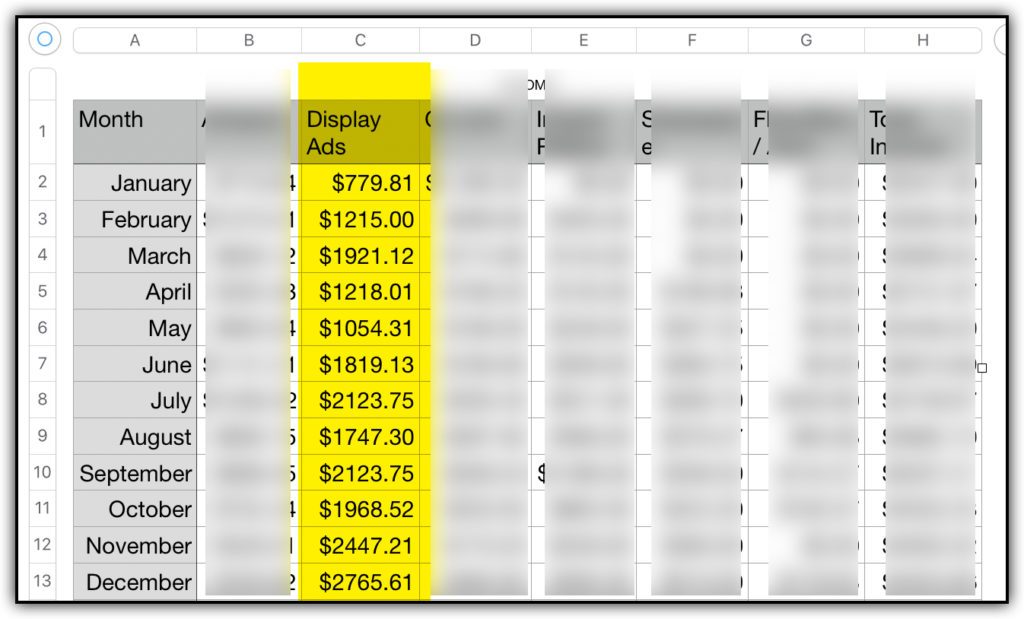 2019 Mediavine Earnings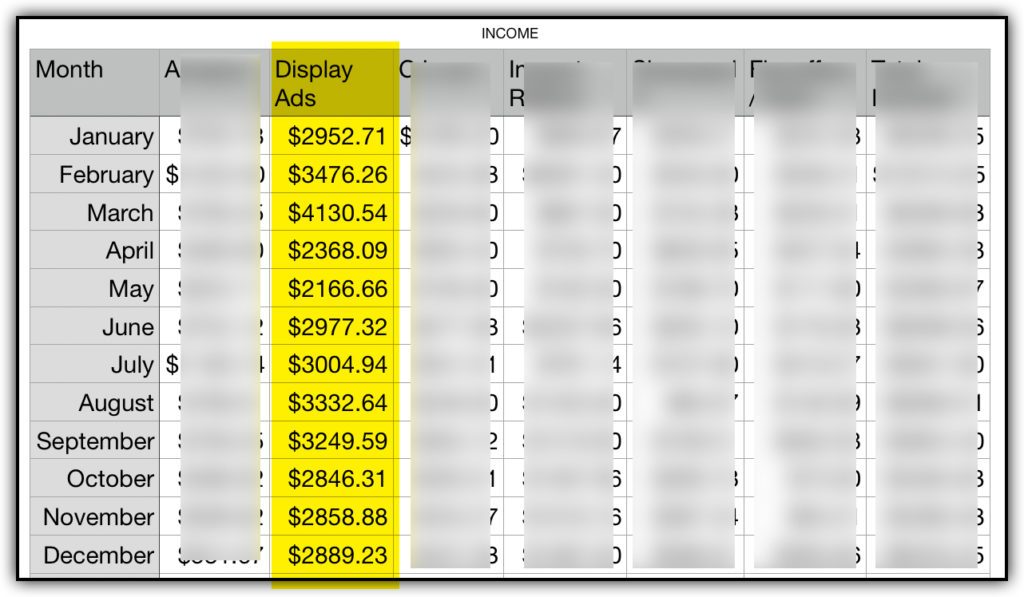 2020 Mediavine Earnings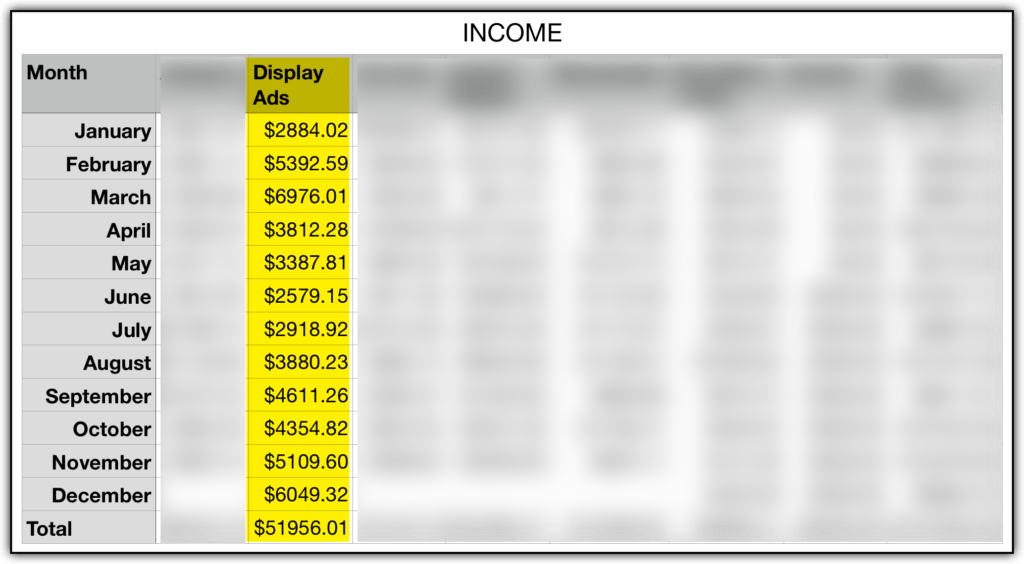 2021 Mediavine Earnings
December was a record breaker for me, and earnings hit $16k+ for the month. It'll paid out in March 2021 as you can see in the screenshot below. Comparing Q4 2021 payout ($27,851) vs Q4 2020 payout ($15,512), I saw an incredible 80% increase in ad revenue from the site.
December 2021 earnings (not shown) were $15,018, which was actually – and I had to double check my numbers were right – a 5% drop from last year. That's unfortunate! Looking back at the numbers, I don't know what my daily RPMs were at that time, but I do know that I did not surpass my December 2020 traffic, so that's a good enough reason for me.
Total income for the year from display ads from this one website was $113k vs $52k the previous year, so income doubled despite not hitting a new AHT for monthly traffic.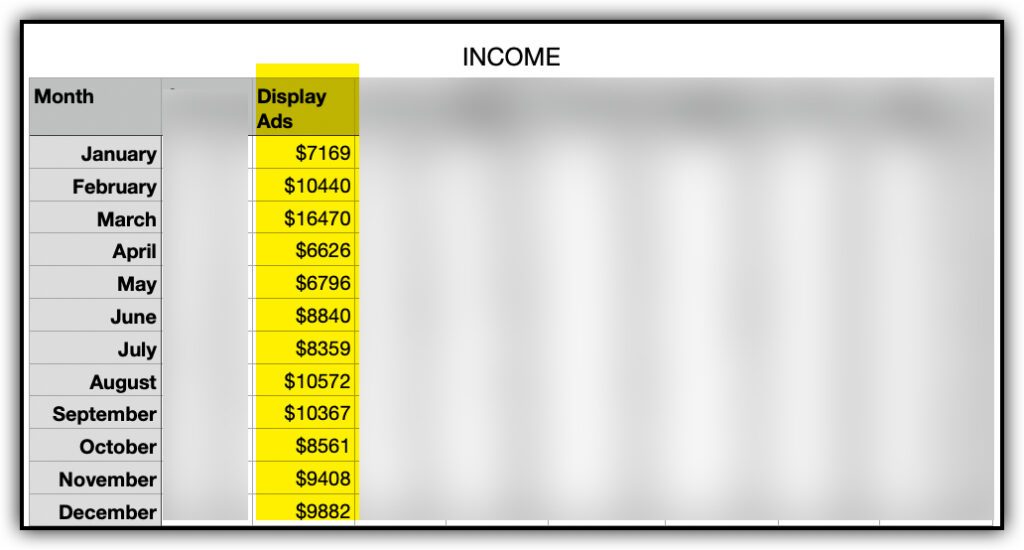 How To Start Your Own Blog
When I do income reports, I like to include historical data because it gives some insight into the journey of a blog, and how income grows over time. Lots of people start a blog, then quit a few months later. From January to August 2016 I didn't earn anything at all from ad revenue, and even after that, growth was slow.
Most people just focus on the $16k/month earnings in December 2021, and think, "Wow, wouldn't it be nice"! They don't see the years of work behind that, and can't imagine what the years ahead may look like. 
Make no mistake, my blog is not done growing, and it's not totally hands-off right now. If I want to rely on that blog income to pay the mortgage, then I need to keep working on it. I could probably take my foot off the gas right now and ride it for a year or so, but as rankings declined, so would traffic, and affiliate sales as well as ad revenue would follow.
Even though building a profitable website isn't as peachy as a lot of people make it out to be, it's still a pretty awesome career. Yes, I say career because even though it's "just a blog", you're still learning marketable skills for the modern world like building websites, advertising, search engine optimization, marketing, social media management, and more. The more you learn, the more doors open up to you, and my favorite thing about building profitable websites is that anyone can do it.
If you'd like to start making money from a blog, you can learn how to start one here.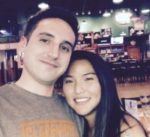 Nathaniell
What's up ladies and dudes! Great to finally meet you, and I hope you enjoyed this post. My name is Nathaniell and I'm the owner of One More Cup of Coffee. I started my first online business in 2010 promoting computer software and now I help newbies start their own businesses. Sign up for my #1 recommended training course and learn how to start your business for FREE!