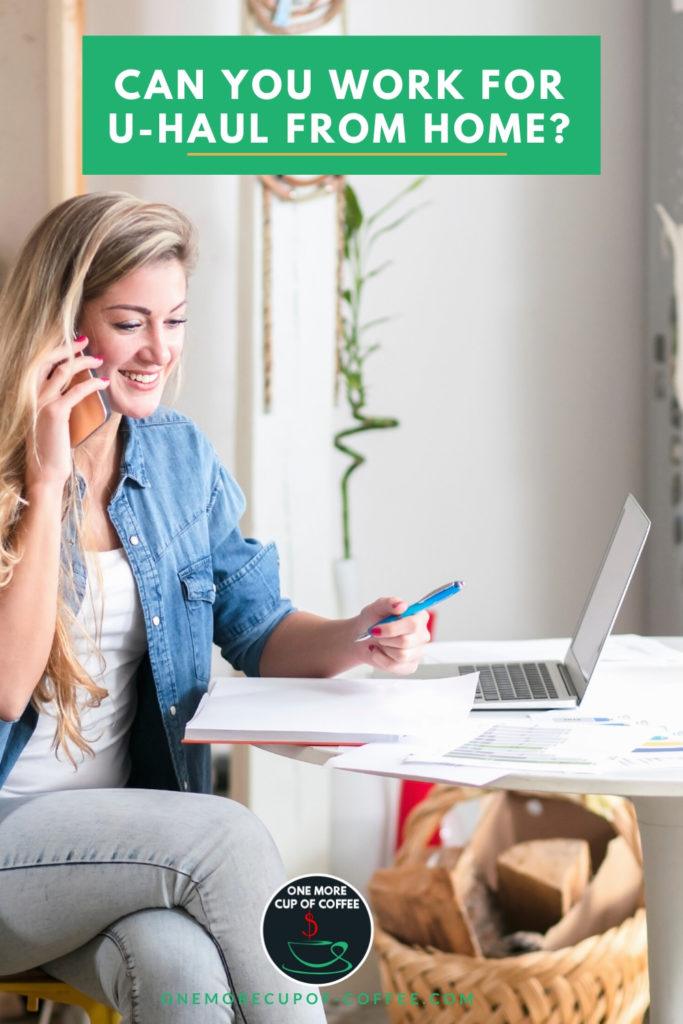 Can you work for U-Haul from home? The short answer is – yes! U-Haul is one of those iconic, revolutionary companies everyone knows about. Since its foundation in 1945, the brand has continuously positioned itself as the top provider in do-it-yourself moving equipment, namely through its rental storage units and moving trucks. The company has over 18,000 employees and, yes, some of them work remotely from home! U-Haul offers such positions in departments such as Sales and Reservations, Customer Service, IT, and more.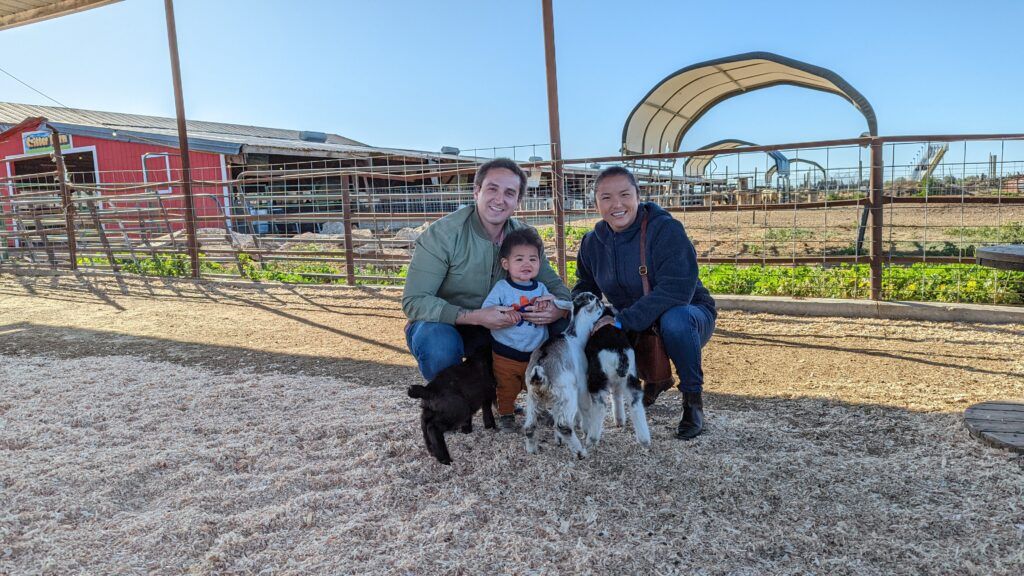 Are You Ready To Work Your Ass Off to Earn Your Lifestyle?
Are you tired of the daily grind? With a laptop and an internet connection I built a small website to generate income, and my life completely changed. Let me show you exactly how I've been doing it for more than 13 years.
In this article, we're taking a look at whether or not North America's largest rental truck company offers at-home job opportunities, what that may look like, and what the requirements are to apply.
Can You Work For U-Haul From Home?
As the world becomes more digitalized and globalized, people are realizing that remote work is not only a solution for pandemics but rather legitimate lifestyle choices that can be financially freeing to do more of what you enjoy. But many people are not sure where to start. For those looking to work remotely but still want the benefits of a traditional office job, then consider big-name companies like U-Haul.
So can you work for U-Haul from home?
Yes, you can work an at-home job for U-Haul through their Sales and Reservations Work from Home Program. As stated on their website, you can work for U-Haul from home,
"If you are looking for a part-time job that allows you to work flexible hours and work from home from anywhere in North America, the U-Haul Sales and Reservations Work from Home Program might just be what you're looking for. For more information, visit https://jobs.uhaul.com/."
While U-Haul might only have limited work from home opportunities, it nonetheless draws upon the benefits of offering telecommuting positions and keep customer service at the forefront of their brand mission and identity.
U-Haul's available work from home jobs can be found online along with their other in-team positions such as manufacturing and IT.
How To Apply To Work For U-Haul From Home
How do you apply to work for U-Haul from home? Applying to work for U-Haul's Sales and Reservations at-home jobs, you need to first search for available U-Haul work from home positions, then fulfill out the online application accordingly.
Alternatively, you can find flexible remote work opportunities with U-Haul by searching on job marketplaces such as Flexjobs.com where U-Haul has previously listed available remote work opportunities.
What Jobs Can You Do For U-Haul From Home?
U-Haul has since expanded its at-home job positions beyond just taking customer's calls. Some examples of what jobs U-Haul outsources for remote work positions are:
Roadside Assistance Agent
Software Developer for various departments (Human Resources, Reservations, etc.)
Sales Agents (Retail Sales, Storage Sales, Bilingual Sales)
Roadside Assistance Agents are tasked with receiving calls and appropriately guiding customers through mechanical errors they may be experiencing on the road. This at-home job with U-Haul offers part-time positions, meaning you might be able to get a 401K and some benefits.
Software Developers is another popular work from home job position that U-Haul offers. These jobs offer remote opportunities to work from but that is to be discussed per project. Available working hours vary based upon need.
Sales Agents make up the biggest proportion of remote workers for U-Haul. These positions range from Reservation Sales, Retail Sales, to Storage Sales, and more. On another note, since U-Haul services both the United States and Canada, there are ample positions available for part-time Bilingual Sales Agents who must have a professional working knowledge of both French and English.
What Is A U-Haul Moonlighter?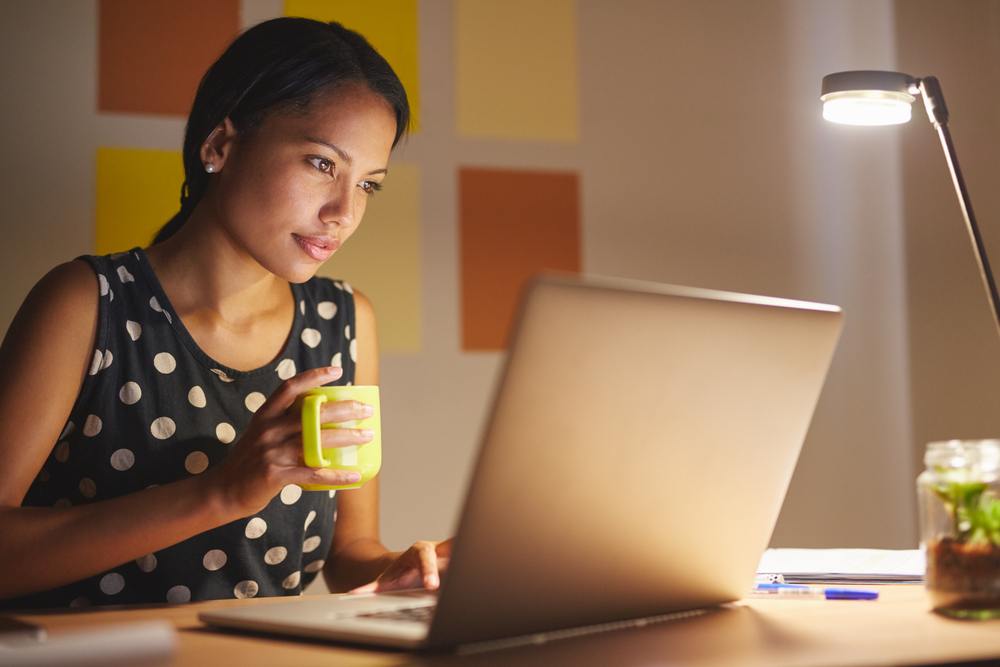 If you take a look at the U-Haul work from home reviews, you'll quickly notice they all mention moonlighter positions. What this means is that not all of U-Haul's work from home positions will offer benefits. Moonlighter implies irregular amounts of work without benefits, often during "moonlight" hours that aren't consistent, or at least don't fall within the typical working hours of 9-5.
Don't fret! If you are hired for a moonlighter position at U-Haul, it simply means you will not work full-time and receive some of the benefits full-time employees get. However, sometimes part-time work can evolve into a full-time career with U-Haul, depending on your experience and work ethic.
U-Haul's Work From Home Job Requirements
Even though remote work means working from home, it doesn't mean you can slack off. There are still strict requirements in order to become employed by a company such as U-Haul.
Here are the basic requirements to work for one of U-Haul's at-home jobs:
Have previous Call Center experience (at least 6 months)
Have great keyboarding and computer skills
Be a self-motivated and self-independent worker
Have excellent people and customer care skills
Know when to request assistance when needed
Respond to customers in a polite and professional manner
In addition, on top of showcasing you have the capacity to handle stressful customer situations in a professional manner, you should fulfill these technical requirements:
Desktop or laptop (Windows 7, 8, 10 recommended) Mac OS may not be allowed
Have a private office space at home with no background noise
Use fast, reliable internet via cable with minimum 5MB and 2MB upload/download speeds
Wear noise-canceling headphones / USB Headset
In addition, child care must be pre-arranged so your at-home U-Haul work is not interrupted during working hours.
Do You Need Training To Work For U-Haul From Home?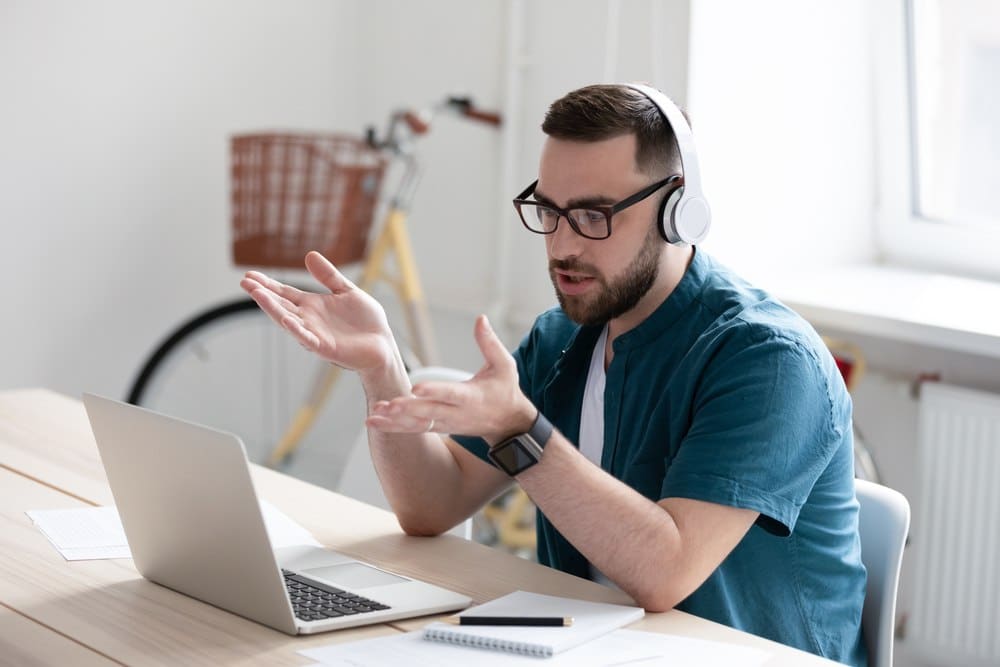 Yes, if you're accepted to work from home for U-Haul, you are still required to attend at least four weeks of paid training.
The online training consists mainly of self-paced online courses and online group training classes via webinar. Once you learn the skills through your online training, you then apply what you have learned while on-site at one of U-Haul's locations.
To become an at-home moving specialist with U-Haul you'll need to prove you are able to be work when scheduled. Peak seasons for U-Haul are especially busy times, so you can expect to be receiving a higher volume of customer calls.
How Much Can You Make With U-Haul Work From Home Jobs?
U-Haul's pay rate for their work from home job positions range depending on the volume of work and your skill. However, entry-level base pay hovers around the country's minimum wage of $7.25-8.25 and is also commission based for many of the positions. However, hourly pay can go up to $14-15 per hour and beyond for skilled workers.
Based on 1,200+ salary reports on Indeed.com, the average hourly pay for Customer Service Representative positions at U-Haul are paid $11.85/hour. U-Haul's at-home positions pay bi-weekly, usually on Thursdays.
Full-time positions will also usually include a medical and dental plan, a 401K, and more. In some cases, part-time work can turn into full-time positions. So if you're not there yet, don't give up!
Who Is The U-Haul Work From Home Program For?
The part-time/Moonlighter at-home positions with U-Haul are ideal for students or any adult over 18 wishing to earn remotely.
There are many different types of remote work positions, but when you work with U-Haul you are expected to stay on top of your working schedule and not miss a call.
Unlike remote work jobs where you pick your own hours, such as the business of blogging, companies like U-Haul offering at-home jobs will still require dedicated working hours -although they're generally more flexible. As such, hours will vary based upon need, but you can expect to work up to 20 hours per week part-time.
Additional requirements for employment may include being able to work holidays and one day over the weekend or on-demand.
Pros & Cons of Work From Home U-Haul Jobs
So now you have a complete overview of the job specs for at-home positions for U-Haul, you might be wondering – is working for U-Haul from home actually worth it?
That will depend, but according to thousands of past and current employee reviews, working for U-Haul is a great, steady job. Most notably, the employees report that U-Haul as a company invests a lot of attention and care in the success and well-being of its in-team members and remote workers.
Overall, here are the top five advantages and disadvantages of working for U-Haul from home:
Pros
Flexible hours, with part-time and full-time positions available
Decent wages, with hourly pay averaging $11.85/hour
Paid training
Requires minimal technical skills
Company that cares
Cons
Slow-paced during low season
Moonlighters/part-timers might not receive benefits
Might require on-demand work
Requires availability on some weekends and holidays
Child-care needs must be arranged even for at-home work
Ultimately, it seems working for U-Haul from home provides a somewhat reliable stay-at-home job depending upon the volume of work during the peak/low seasons. Although some of the remote positions offer no benefits, having the flexibility to schedule your working hours is a definite benefit.
Working for U-Haul, even from home, will also level up your remote skills which can then be transferred to other work-from-home opportunities online like home data entry jobs.
Remember, you also have the chance of getting promoted from a moonlighter position to a full-time position and receive more benefits and a higher salary!
So there you have it! What are your thoughts? Have you ever worked from home for U-Haul before?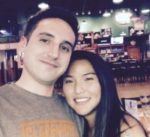 Nathaniell
What's up ladies and dudes! Great to finally meet you, and I hope you enjoyed this post. My name is Nathaniell and I'm the owner of One More Cup of Coffee. I started my first online business in 2010 promoting computer software and now I help newbies start their own businesses. Sign up for my #1 recommended training course and learn how to start your business for FREE!