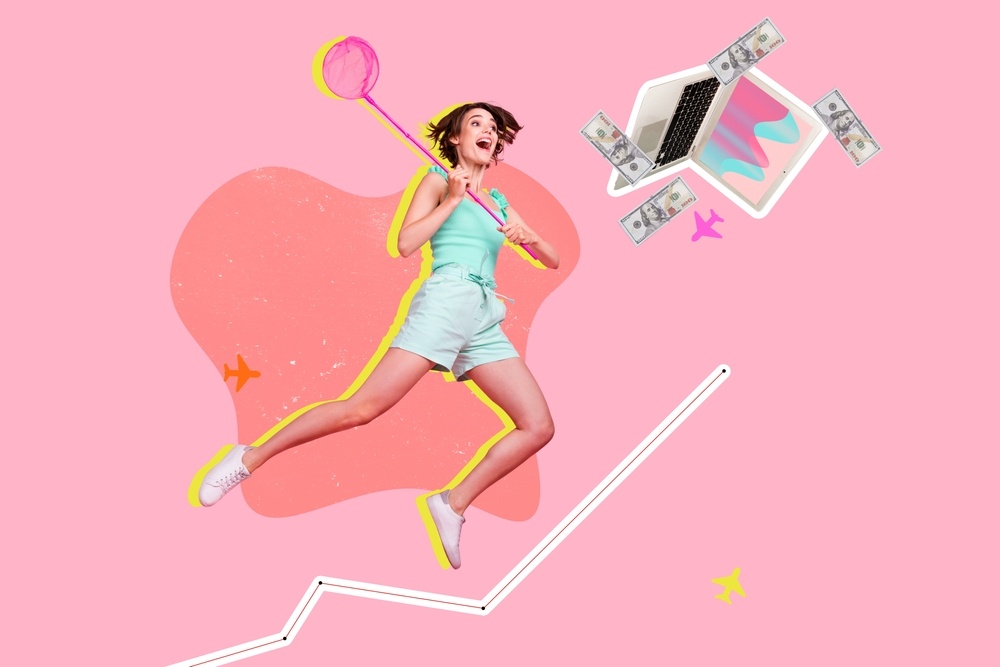 While digital banking continues to gain popularity around the world, some people prefer to stick to jobs that pay cash only. There are various good reasons for that. You get some additional security in knowing that at the end of the day, you'll have your money and you won't have to wait for a bank transaction or for a check to clear.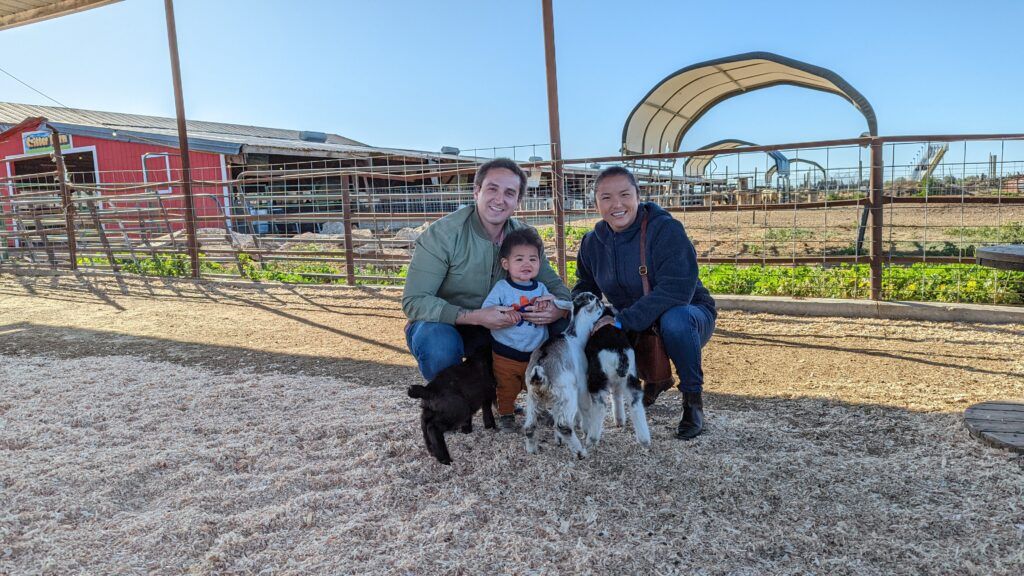 Are You Ready To Work Your Ass Off to Earn Your Lifestyle?
Are you tired of the daily grind? With a laptop and an internet connection I built a small website to generate income, and my life completely changed. Let me show you exactly how I've been doing it for more than 13 years.
The number of jobs that pay cash only has been shrinking in the last couple of decades, but there are still plenty of opportunities to be found for those willing to look. You might have to deal with a more competitive market if you live in certain areas, especially for some types of jobs. But if you've got the time to research your local market, it won't be long before you've identified at least a few viable opportunities that match your skill set.
What Jobs Pay Cash Only?
Many of the jobs that pay cash only have relatively low entry requirements and are therefore perfect for seasonal work or bridging the gap between two bigger jobs. They can also work well as a source of side income. If you've got some extra hours of free time every week, you should definitely have a look through this list, even if you feel satisfied in your current position. Here are some ideas to get you started!
Dog Walker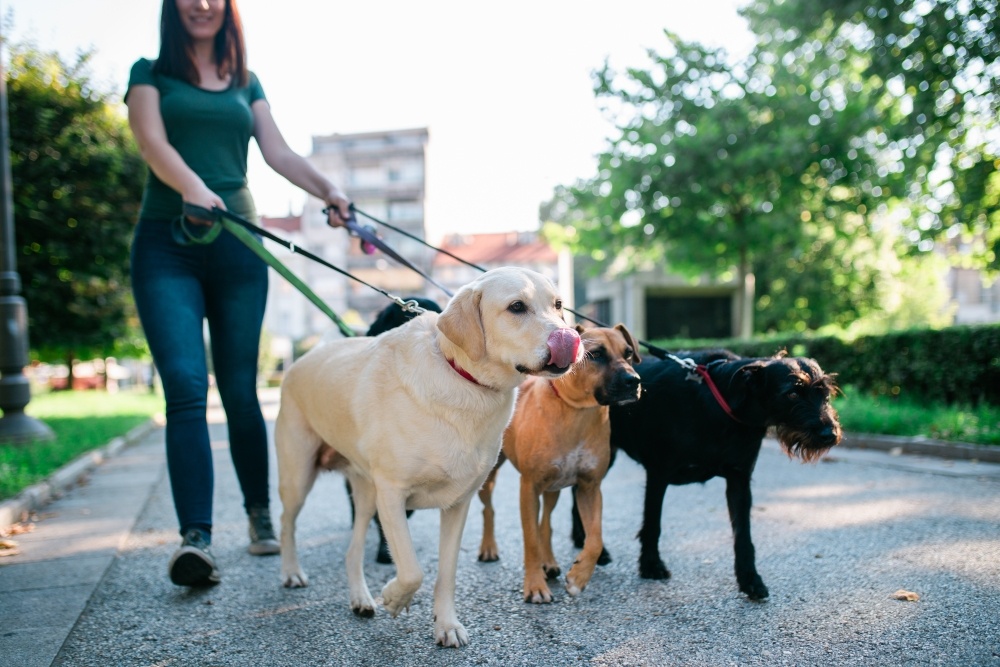 It doesn't take much to become a dog walker, and once you've gained some experience with the job, you'll have no shortage of requests. Good dog walkers are pretty scarce, because many beginners give up due to a lack of patience.
The main requirement is that you don't have anything against dogs, obviously. You don't need to be a dog person to enjoy this kind of work, as long as you are willing to go on long walks that sometimes don't pass through the exact places you had planned to visit. You can just put on your headphones, start a nice relaxing playlist, and enjoy the walk.
$10 – $20 per hour is a good starting rate for a dog walker with no experience. You can bring that up to $30 – $50 once you have some experience, but expect to lose some of your old clients if you try to raise their rates.
You will have to deal with odd working hours most of the time. Many people who hire dog walkers do so because their own schedule prevents them from giving their pets enough attention. Be prepared to get up early or possibly work late at night, after your clients have returned from work.
Babysitter
Working as a babysitter is one of the most popular ways to get paid in cash. Contrary to popular belief, you don't need to be a young woman to do this kind of job. Many people would gladly hire male babysitters, including older ones. The important thing is that you make them feel at ease and don't give off any suspicious vibes.
That's why personal recommendations go a long way in this line of work. Starting out as a babysitter with no prior experience and nobody to vouch for you is going to be challenging. But once you've done a few gigs successfully, you'll find it much easier to land new ones, thanks to the opinions of your past clients.
The average rate for a babysitter across the country is around $20 per hour for a single child, or $25 – $30 for two or more kids. You can raise your rates quite a bit if you have to deal with a large family, though make sure you're actually prepared to handle that kind of situation.
Don't make the classic mistake of taking this job lightly though. A good babysitter will be constantly busy through the day, and you'll need to have various tricks up your sleeve to keep the babies you're caring for entertained. You must also have a certain tolerance for disgusting sights and smells as you'll often have to clean up messes.
House Cleaner
Working as a house cleaner is another popular example of a job that pays in cash and is always in demand. While some people prefer to work with professional cleaning companies that provide a full service package, many others are perfectly happy to hire individual cleaners and pay them in cash. This is often the case with smaller households or ones with an irregular schedule.
With an average rate of $15 – $20 per hour, working as a house cleaner is not that spectacular in terms of income. However, it's a relatively relaxed job with a flexible schedule, which can make up for that.
One small downside of working as a house cleaner is that you'll often be expected to provide your own cleaning supplies and tools. That's standard for most types of self-employed work, but cleaners are at a bit of a disadvantage here because they have more significant expenses. Make sure to account for those costs in your pricing and be transparent with your clients about where their money is going.
Landscaper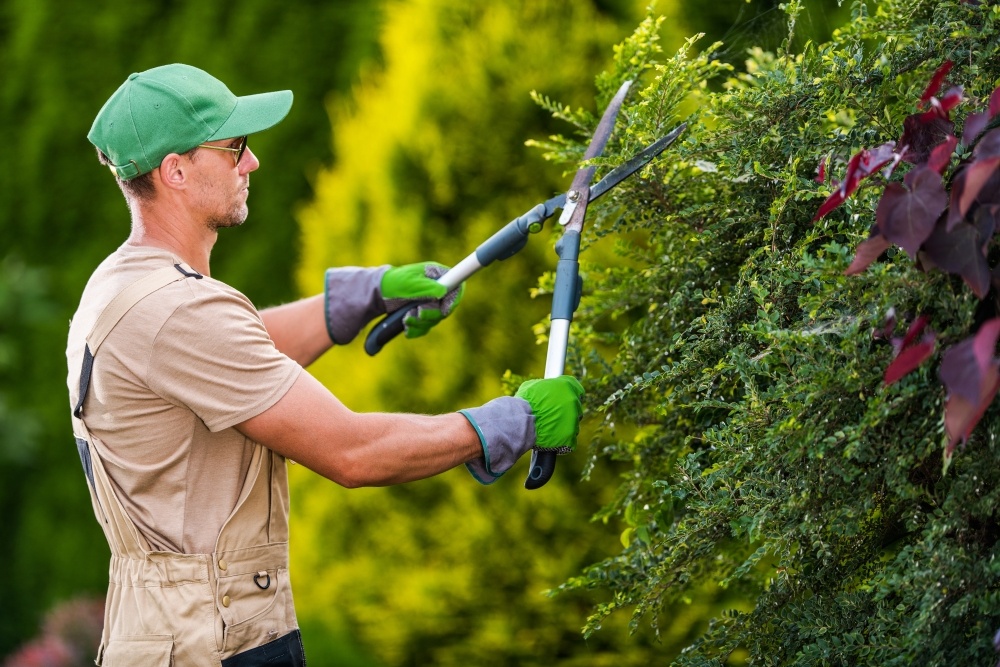 If you have some prior experience in landscaping, you can easily turn this into a nice side gig that pays in cash only. You don't need to work under another company, especially if you only plan to work on small jobs that require little experience and no specialized equipment.
Inexperienced landscapers make around $15 – $20 per hour, while those with some special skills can easily ask for $25 – $30. Don't expect miracles though – at the end of the day, working solo and with no prior experience is going to be a challenge.
Keep in mind that you'll probably face a lot of competition in this field, and you'll have to come up against much more experienced professionals with a solid track record. You can offset this by offering your services at a discount. Many people would gladly hire a cheaper landscaper for a one-time job that doesn't require any in-depth expertise.
Handyman
Are you the person your friends and relatives often call to fix various small issues in their homes? If you're good at it, this can be a great opportunity to earn some extra money. You can either do it as a side gig or even turn it into full-time work – though keep in mind that demand might not be consistent enough to make the latter option possible.
The average rate for a handyman is around $20 an hour, which is not bad considering the varied nature of the job and the low barrier of entry. If you have some advanced skills or unique equipment, you may be able to ask for more.
This job will require you to fix all kinds of problems – plumbing, electrical, minor furniture and appliance repairs, and various other similar issues. There is no specific skill set required for being a handyman, though you'll obviously need to have a lot of experience fixing things around the house. This is another type of job that relies heavily on word of mouth, so try to get people close to you to spread the good word about what you're doing.
Tutor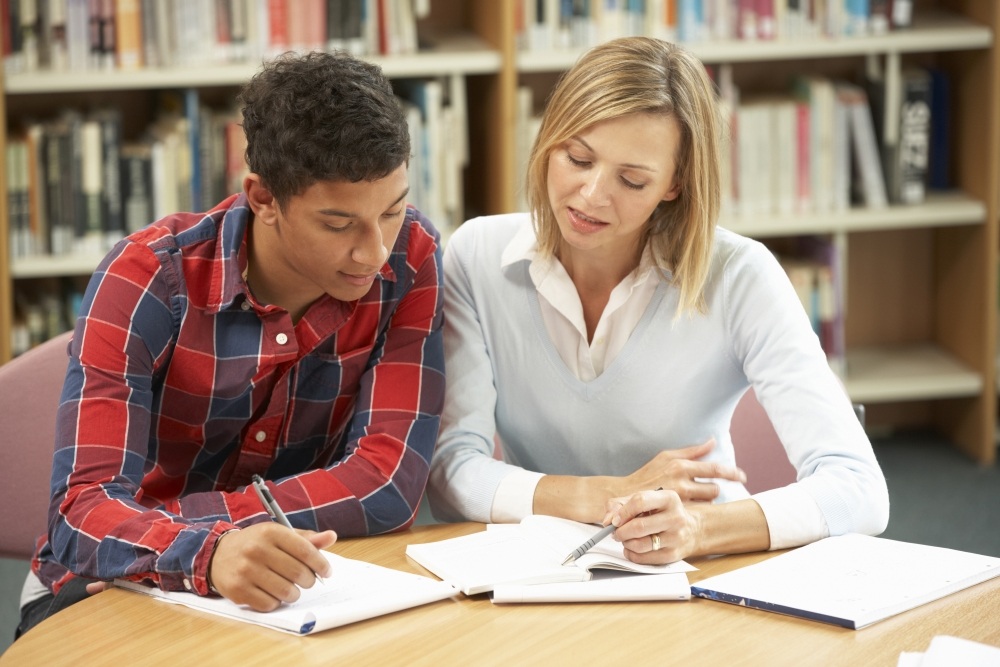 If you're good at a specific skill but don't feel like monetizing it – or there is no viable option to do so at the moment – you can always look into tutoring. People are willing to pay good money for private lessons from experts in different fields. From school subjects like math, history, languages and science, to skills like playing an instrument, dancing, drawing, and anything else you can think of.
As long as there is demand for that particular skill, you can find gigs as a tutor for it. And if you are lucky enough to possess a skill that is in high demand in your area, you will quickly find yourself fully booked.
Your pay rate as a tutor will depend heavily on the skills you bring to the table. At the lower end – teaching high school subjects – you can earn around $25 – $30 per hour. If you have skills that are in high demand and you're really good at what you do, you can make $50 – $60 an hour or even more.
Make sure to take things easy at first – you don't want to burn out on your first week! Many people who take up tutoring underestimate the mental workload required to keep their students engaged. And if you have to do it several times a day, the stress can quickly pile up.
Photographer
Many people consider themselves good photographers, especially those who've never tried turning it into a source of income. But as you'll quickly learn, the market for professional photographers is full of self-proclaimed experts with an inflated sense of worth, and those who actually have something viable to offer are few and in between.
This means that you can enter this field very easily if you have a knack for taking good photos and a moderately good camera. There are many ways to monetize your work as a photographer. You can shoot events like weddings and parties, take professional portraits, or work with models.
Photographers charge in different ways – some are paid by the hour, while others might charge for each photo taken. The latter is very common with gigs like portrait shots. The pay rate goes from around $20 per hour to as much as $100 if you know what you're doing.
Note that you won't get very far with basic equipment and you'll want to invest in better gear as soon as possible. Not just a better camera, but reflectors and other equipment that can help you take a photo to the next level.
Driver
You can work as a driver either independently or as a contractor for a company like Uber. You don't need to have good knowledge of your area to be a successful driver nowadays, as everything is handled by automatic digital navigation. What's more important is that you know how to keep your car in check and fix minor issues yourself.
A driver can earn around $15 – $20 per hour in most parts of the country. There isn't much room for improvement here, although if you invest in a more expensive car, you might be able to land exclusive gigs like driving high-paying clients to and from events.
You may also have to work late at night or take random gigs as the opportunities pop up. You need to research your local market and adapt to it as best as possible. For example, if you live in a college town with an active party culture, working through the night on weekends could be very lucrative.
Construction Worker
Many construction companies are willing to hire workers with no prior experience and pay them in cash. Don't worry about your skill levels – you can learn how to do many things on the go. Some companies will even provide you with active training, although that's admittedly somewhat rare when you're working temporarily.
The pay rate for construction workers ranges between $15 and $25 an hour, depending on their skills and prior experience. If you're just starting out, you're probably looking at the lower end of that range, but your pay can quickly go up if you have a knack for the job.
The main qualities you'll need to be a good construction worker are mainly physical. You'll need a strong body and good hand-eye coordination. You must also be able to think on your feet and occasionally make important decisions on short notice to avoid impacting the project's schedule.
DJ
Do you know how to get a crowd going at a party? Even a larger one? If so, you should consider working as a DJ. This is a great gig for people with a good taste in music, and it can be a pretty fun job too. The main downside is that you'll have to stay sober while entertaining a crowd that gets progressively more intoxicated, which can be annoying if you're a fan of partying yourself.
A good DJ can earn between $15 and $25 an hour, though this varies a lot across regions and music styles. If you have a more diverse taste, you will probably be more successful in getting regular bookings.
You will have to prove yourself to get started as a DJ, so don't expect many people to hire you without any prior experience. You should work on your personal marketing to get your business off the ground. Set up Facebook and Instagram pages, and look into creating your own website as well.
You don't need any in-depth technical skills for that nowadays, as a simple WordPress installation with a few suitable plugins will do the trick.
Hairdresser
Hairdressers often get paid in cash, whether they work solo or in a hair salon. You will need some basic equipment to get started, but it's not a significant investment compared to some other gigs on that list. Plus, if you're already experienced with cutting and styling hair, you will likely have most of the necessary tools already.
Expect to make around $10 – $20 an hour as a hairdresser. If you offer more advanced services, you can raise this quite a bit – though there is also a higher risk involved in those gigs in case you mess something up.
You can either set up your own place or visit your clients on demand. Make sure to set your rates accordingly in the latter case. Otherwise, you may quickly see your profits get eaten up by traveling costs and other expenses you had not anticipated.
What Should I Keep in Mind When Looking for a Job That Pays Cash Only?
Many places that hire workers and pay them in cash assume that you won't stick around for long. Many of these jobs work well as temporary gigs, but others can be turned into full-time jobs as well, depending on how well you do.
Don't forget to do your bookkeeping! Some people assume that getting paid in cash makes that part of the job easier, but the reality is often the opposite. Hire a good accountant if your business takes off – it will be a very wise expense in the long run.
Frequently Asked Questions
Q: Am I exempt from taxes if I get paid in cash?
A: Absolutely not! In fact, some types of cash-only jobs might attract the attention of tax authorities more than others. Always make sure that you're doing everything legally, because otherwise even a small, low-paying gig can turn into a financial nightmare if you get caught.
Q: Should I look into taking on multiple gigs if I have the time?
A: Since many of these jobs can be done part-time, it can make sense to combine them for even more income if your schedule allows for it. But remember that you should always set aside some time for yourself instead of filling every waking hour with work.
One of the best job opportunities of the decade is working online. The online world is a "wild west" where anyone can start a business regardless of your age, race, education, or background.
The thing that matters most is that you are motivated and persistent. Even total newbies can earn money online by starting a simple website and putting some advertising on it.
I've been working online since 2010. You can learn how to do what I do in just a few weeks, and earning a full time income of over $10,000 per month is absolutely doable with consistent effort!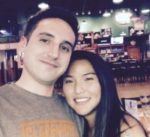 Nathaniell
What's up ladies and dudes! Great to finally meet you, and I hope you enjoyed this post. My name is Nathaniell and I'm the owner of One More Cup of Coffee. I started my first online business in 2010 promoting computer software and now I help newbies start their own businesses. Sign up for my #1 recommended training course and learn how to start your business for FREE!