Every day there are thousands of new Shopify stores that open. But how much money can you realistically make on Shopify? There are two ways to make money on the platform: 1.) dropshipping products 2.) selling your own inventory.
Each has its own pros and cons, but essentially, dropshipping removes out the need for inventory and shipping, while owning your own store requires you to do everything from start to finish like a "normal" business.
Not everyone who creates a store on Shopify will stand the test of time long enough to generate a profitable income. In fact, most stores never see the light of success beyond the hopeful flickers from beginners' inspiration. And yet, we hear more stories about wildly successful Shopify stores than we do failed ones.
Nevertheless, both exist. People are making a ton of money selling on Shopify while others are calling it quits as fees pile up with no chance for sales insight. While it's good to think positively about making bank on Shopify, the reality is that it won't likely make you rich.
In this article, we'll discuss how much money you can make on Shopify (realistically). In it, we'll take a look at several examples of Shopify sellers' average sales revenue, the overall cost of associated fees, and what products you should consider selling in order to make money and soar past your competition.
How Much Money Can You Make With A Shopify Business
There's no doubt about it – Shopify is one of the biggest eCommerce platforms in the world where you can build an online business and make money. But contrary to popular belief, not everyone will make money on Shopify simply because they opened a shop.
In fact, over 95% of Shopify stores fail. Now, you might be thinking, "No use in wondering how much money can you make on Shopify with outcomes like that" but then that would be faulty thinking. Yes – you can make lots of money with a Shopify store. It just turns out that not everyone will get there.
Who's to blame?
Funnily enough, Shopify is. Well, in part. That's because they only talk about and market their success stories. They WANT you to think making money on Shopify is easy so they receive more sign-ups and monthly subscriptions.
But the reality is that – although you can make a killing on the platform – starting an online business (yes, even on Shopify the savior), takes massive amounts of effort, skill, and time.
Simply opening a store on Shopify won't pay your bills. You need to market your product; take professional photos; build a trustworthy brand, and actually attract an audience (this isn't an Etsy marketplace where the audience is already there for you).
To share Shopify income reports, like this one by Sarah Titus, is somewhat misleading. She earned over $3.1 million dollars in her first year and a half of selling digital products on Shopify. That's pretty huge. And it's safe to say not everyone will rise to that level of success.
Income Reports
Instead, here are a couple of "average" income reports to give you a more realistic view of how much you can make on Shopify.
Jerica Zimmerman – Made just over $2,800 in one month selling her handmade soaps on Shopify (combined with Etsy). It's not clear how much she marketed her product online, but the bulk of her sales came from Shopify.
One Quora user pointed out that in Q1 of 2016, Shopify had 325,000 merchants grossing $3.8 billion. That works out to be around $3,897 as the average monthly sales volume of Shopify stores. Hard to tell how much of that is profit, but most dropshippers on Shopify earn a 10-40% margin of that.
Another research data firm, LittleData, surveyed over 1,400 Shopify stores and found the average sales revenue per customer was $72.
Last but not least, Hayden Bowles, a popular YouTuber, revealed that he has to test out between 4-7 shops/products before finding one that produces cash flow. He's closed over 40+ of his Shopify stores due to hit/miss products and failed strategies. That said, you can see how it can take time and constant small adjustments and improvements to find a winning product that makes you money.
How Much Do Shopify Shop Owners Make On Average?
Considering the above data, a realistic average income from selling on Shopify would be between $1,000-$1,500 per month.
You could potentially scale that up to $10,000/month with a serious dropshipping strategy since it costs less overhead to dropship than it does to sell your own inventory on the platform.
However, keep in mind that those averages are just that – averages. Ultimately, how much money you can make on Shopify will be determined by your:
Product and industry niche
Marketing strategy
Overall cost of fees/investment vs. profit/cashflow
Determination
As you know by now, especially by Hayden Bowle's example, over 95% of Shopify stores end up in failure. Many never see a profit and are forced to close shop because the Shopify fees can really pile up after a few months of zero sales.
How Much Does It Cost To Sell On Shopify?
Speaking of fees, how much does it cost to sell on Shopify? Shopify offers a free 14-day trial, after which, you need to pick a payment plan from one of their pricing structures.
When you create a Shopify store for the first time, you can either opt for their Basic Standard Plan ($29) which gives you the basic tools to get started or you can opt in to have extra features, third-party apps, and tools for a $79/month subscription.
There is no way to have a completely-free plan on Shopify. Your plan will only be free for 14-days and you will keep the branded Shopify domain (i.e. mylittleshop.shopify.com), which can appear unprofessional and will likely negatively impact your sales conversion rate.
To remove the Shopify branding, you need to 1.) purchase your own URL/domain and 2.) pay for your store to "go live" (once it's ready after the 14-day free trial) and the minimum cost for that begins with the Basic Shopify Plan at $29/month. The next tiers are Shopify ($79/mo) and Advanced Shopify for huge companies ($299/mo).
Pro Tip: If you already have an established blog or website, you can now add products to your site and accept payments through Shopify with the Shopify Lite Plan at $9/month.
Additional fees, like the transaction fee, vary based on which plan you purchase. You will be charged if you decide to integrate with an external payment provider. Also, the bigger your monthly subscription, the lower the transaction fees:
Lite: $9/mo and 2.9% + $0.30
Basic: $29/mo and 2% + $0.30
Shopify: $79/mo and 1% + $0.30
Advanced: $299/mo and 0.5% + $0.30
Plus (for enterprises): $2000+/mo and 0.15% + $0.30
Per Shopify's pricing plan, you'll pay no transaction fees when you use Shopify Payments.
Best Things To Sell On Shopify To Make Money
Before you decide what to sell, you first need to decide whether you'll be selling your own products or if you will be using the dropshipping method. Once you do that, then it's time to do start a bit of research.
Picking a niche is a good place to start. There are loads of opportunities across all industries that are not yet fully explored.
If you don't feel inspired by any particular niche, here are the top-selling products on Shopify, per their 2019 eCommerce report to give you a few ideas to jump off of:
T-Shirts
Mobile Phone Cases
Books
Shoes
Bracelets
Beauty Accessories
Surprisingly, t-shirts and tops are the number one top-selling items worldwide. Perhaps you could capitalize on this if you have a really unique idea or jump on the #trending train in time.
Shopify even released on their blog the top trending products to sell in 2021 and how to use this to your advantage. They also offer a free 40-minute webinar to walk you through the steps for researching and selling the perfect product.
Whether you decide to dropship or invest in your own inventory, the best-selling products on Shopify will almost always have 1.) a specific purpose or function 2.) trustworthy branding, and 3.) competitive prices. If you're able to strike the right balance, you could very well become an authority and top-seller in your niche.
Is Shopify Really Worth It?
Overall, is starting a Shopify business worth it? As we saw from the examples above, more people fail than succeed on Shopify. And most of that failure can be attributed to simply not knowing how to market oneself well. You could find the best product on the market, yet not make any sales without the right marketing strategy.
What's more, of the people who do manage to make sales, don't make that much on average. Yes, there are some high-ballers making up to $5-10k/month with their own inventory and even more with dropshipping ($50-100k/year), but those guys are in the top tier of sellers.
You are more likely to earn between $1-2k per month on Shopify with a homegrown business, and up to $5k if you're able to scale.
So to sum it up – yes, Shopify is worth it but only if you are able to advance through "all the levels", starting with finding a stellar product that people actually want to buy. Once you do that then the next stage to pass is attracting an audience and converting them into customers. The profits will start to roll in more organically after that.
Just remember, how much money you can make on Shopify ultimately depends on you trying – perhaps over and over again – until you finally hit gold.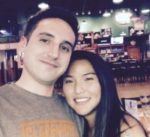 Nathaniell
What's up ladies and dudes! Great to finally meet you, and I hope you enjoyed this post. My name is Nathaniell and I'm the owner of One More Cup of Coffee. I started my first online business in 2010 promoting computer software and now I help newbies start their own businesses. Sign up for my #1 recommended training course and learn how to start your business for FREE!