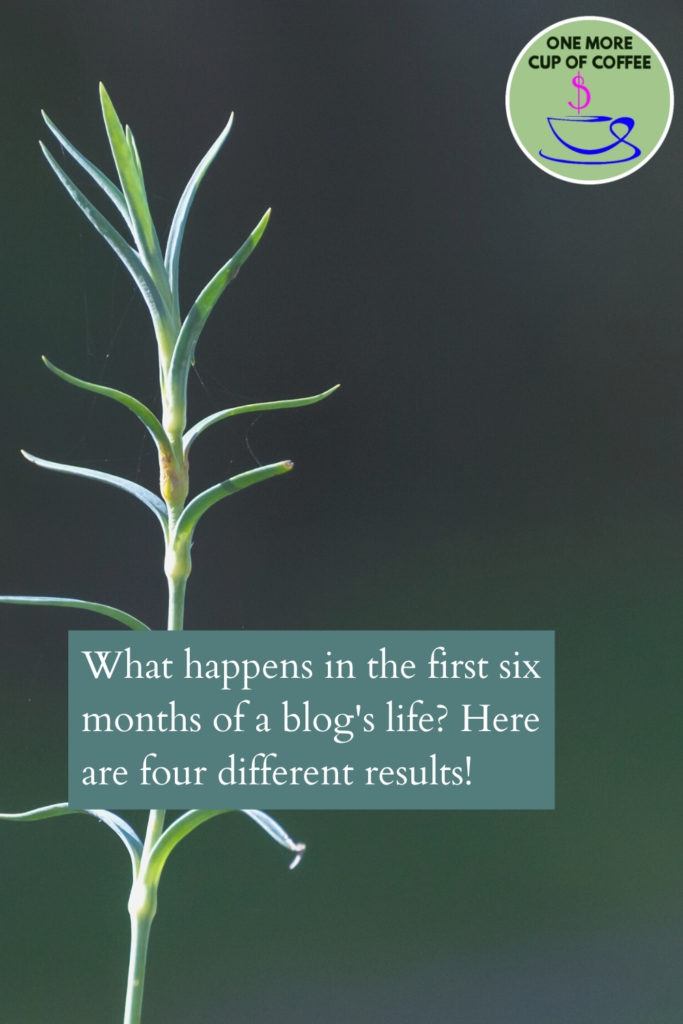 When I started affiliate marketing in 2010, I had a portfolio of about 60 websites. It was madness. Obviously I had no idea what I was doing, and I spent the next 5 years trying to whittle down my portfolio from 20_ websites earning $100 per month, to just 1-2 websites earning $1000's. It took some time, but I finally did it. Then I had just two websites, and thought, hey, let's try that again now that I have a decade of experience under my belt and some cash to burn on outsourcing.
So I started two new websites, and revamped an old project over late 2019 – early 2020. Then the writer for the "old project" (my beer site) quit about 1/4 the way through his keyword list, so that project was sidelined for the time being. For now, I've got just the two new projects running.
I'm completely strapped for time, and 2020 is about learning how to manage projects without getting involved too much. You know, learn to own the business instead of the business owning me.
I've always been attracted to the idea of completely outsourcing a website with very little input from myself, so that is ultimately the goal: Figure out a formula where I can hand over a project idea to a team and say, "go for it". When I come back a year later, the website will be at the very least getting traffic, possibly even making money.
The good news is that each of these websites is a unique niche, with some unique conditions, so it allows me to simultaneously test different things to see what works. Then I can compare with the other bigger websites I own (looking back at historical data)
The bad news is that each of these websites is a unique niche, which means in a lot of cases I'm comparing apples to oranges. Regardless, for what it's worth, here's what's going on.
Website 1
New domain, broad niche
Started: 2020
Keyword Strategy: buyer's guides for low competition products, top 10 lists based on general ideas without keyword research
Publishing Strategy: Publish 4x per week
Monthly Page Views after 6 months: 227
Total Spent: $4,800
Total Published: 92 articles

Website 2
Aged domain, medium-focused niche
Started: 2019
Keyword Strategy: "series" method of blogging, just cycling through every variation of a topic one by one without looking at traffic statistics
Publishing Strategy: publish 2x per week
Monthly Page Views after 6 months: 1,884
Total Spent: $2,000
Total Published: 42 articles

Website 3
New domain, broad niche
Started: 2015
Keyword Strategy: low competition, low-high volume traffic keywords + random ideas
Publishing Strategy: Publish 3-5 times per week. Combination of outsourced and self-written
Monthly Page Views after 6 months: 3,696
Notes: Spike in Oct/Nov was paid ads
Total Spent: ~$3,000 (excluding paid ads)
Total Published: Unknown (probably around 50-100)

Website 4
New domain, broad niche
Started 2013
Keyword Strategy: low competition, high traffic keywords using Jaaxy
Publishing Strategy: daily article publishing, daily YouTube videos
Monthly Page Views after 6 months: 180
Total Spent: $0
Total Published: 100+ articles and 100+ YouTube videos

General Conclusions
Comparing the first six months of the life of an affiliate website four different niche websites is difficult. Across a time span of 7 years, there's not a ton of information you can reliably glean from this. However, the main thing I wanted to find out is if I could reliably start a blog without a lot of input form me and see it steadily grow
Here's my main workflow at the moment:
Find a set of keywords which a writer could riff on, on their own. For example, Top 10 [Country] Cities To Visit In The Winter. Then they can do a couple posts each week, replacing [Keyword], and changing the list focus each week.
Have an editor check for content quality, SEO, and internal linking.
No social media, no backlinking, no paid ads
This also applies to product lists (buyer's guides).
So far, the results are pretty poor. Spending a lot of money on non-targeted content, even if it's written very good native English speakers is not a magic bullet for jumpstarting a site. Things may change in the next six months, but a measly 132 page views per month in the first six months is not good at all.
Though I spent a little more on previous websites in the beginning, it was clear to me that trying to find low competition keywords with real volume was a much better strategy. Even the fact that I was using my brain power to logic through what someone might search and analyzing SERPs to see where I should focus my efforts seems to have made a big difference.
In other words, thinking of general ideas and just telling my writers to just go for it hasn't worked out so far. I still think I'll have a really solid foundation of content that I can go back later and edit to improve, but in terms of actual results I can work with, there are none to speak of so far.
That being said, compare those results to Website #4, where I was personally writing each article and doing keyword research too. The results were even worse. This was even considering I was doing YouTube videos, engaging in social media, and putting my total focus on that website. I honestly don't know why I didn't quit the site at that time, but I'm glad I didn't because it's now earning really good money.
So perhaps my results from Website #1 are not that bad after all. Actually, that's a 26% improvement over writing my own articles for Website #4!
Why Were The Results For Website #3 So Good?
I think the results for website #3 were so good because I was wholly focused on getting traffic to the domain. I was writing my own content. I was outsourcing content. I was throwing paid ads at it. I was doing social media. Everything. On top of that, I was coming at it after 5 years experience. Website #4 was after just 3 years experience. Website #1 and #2 were built at a time where I had 9 and 10 years experience, but they have less than 5% of my attention at any point in time.
Premise: Blogging in a "series" method without in-depth keyword analysis is an easy way for new bloggers to get started in affiliate marketing.
Conclusion: Keyword research is really needed to find higher traffic concepts to write about, even when you have a low-authority website.
Possible issues with this conclusion: Perhaps the low-traffic websites could have performed better with some higher quality content instead of "bland" outsourced traffic, or targeting high-volume traffic keywords, or a better social media presence.
Premise: "Aged Domains" is not something people should pay for because a fresh domain is just as good as an aged one in most cases
Conclusion: Aged domains do have an advantage with gaining traction in rankings, but it's obviously not a magic bullet
Possible issues with this conclusion: The domain I bought was in the precise niche I planned to get into, with some niche-related content previously hosted on the domain so it was highly relevant. There was no real backlink profile or domain authority at all, so an aged domain with a quality backlink profile would have an even greater advantage. However, I'm still skeptical about how unrelated domains will perform if your new niche is not really related to the previous niche.
Premise: You can outsource your content without much oversight and have someone build a website for you
Conclusion: So far, the results are not very good, and I've spent almost $6,000 publishing content on the fresh domain, new niche site. For $6,000 I could have purchased a website which was earning about $150 per month.
Possible issues with this conclusion: It's really easy to completely de-rank and erase a website with just $100+ in earnings. Many sites which are sold during this phase are being "flipped". The quality of content is relatively low, and there's no much authority to keep you afloat if any algorithm updates affect you in the next 3 years while you try to recoup your investment. At least this way I have much closer oversight for the quality of content (native speakers + publishers), so long term, I may still have a stronger base of content to work with.
Premise: You can just outsource "buyer's guide" articles and top 10 product lists with AmaLinks Pro, then rank and earn affiliate sales with low-competition product lists.
Conclusion: AmaLinks Pro product lists really can rank, and this is an awesome plugin to use. However, you do need to actually write product lists where there's search volume and demand for purchasing online.
Possible issues with this conclusion: I haven't done a ton of internal linking or adding relevant content after publishing my product lists, so it's still early in the game for this website.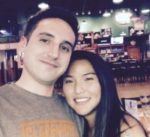 Nathaniell
What's up ladies and dudes! Great to finally meet you, and I hope you enjoyed this post. My name is Nathaniell and I'm the owner of One More Cup of Coffee. I started my first online business in 2010 promoting computer software and now I help newbies start their own businesses. Sign up for my #1 recommended training course and learn how to start your business for FREE!