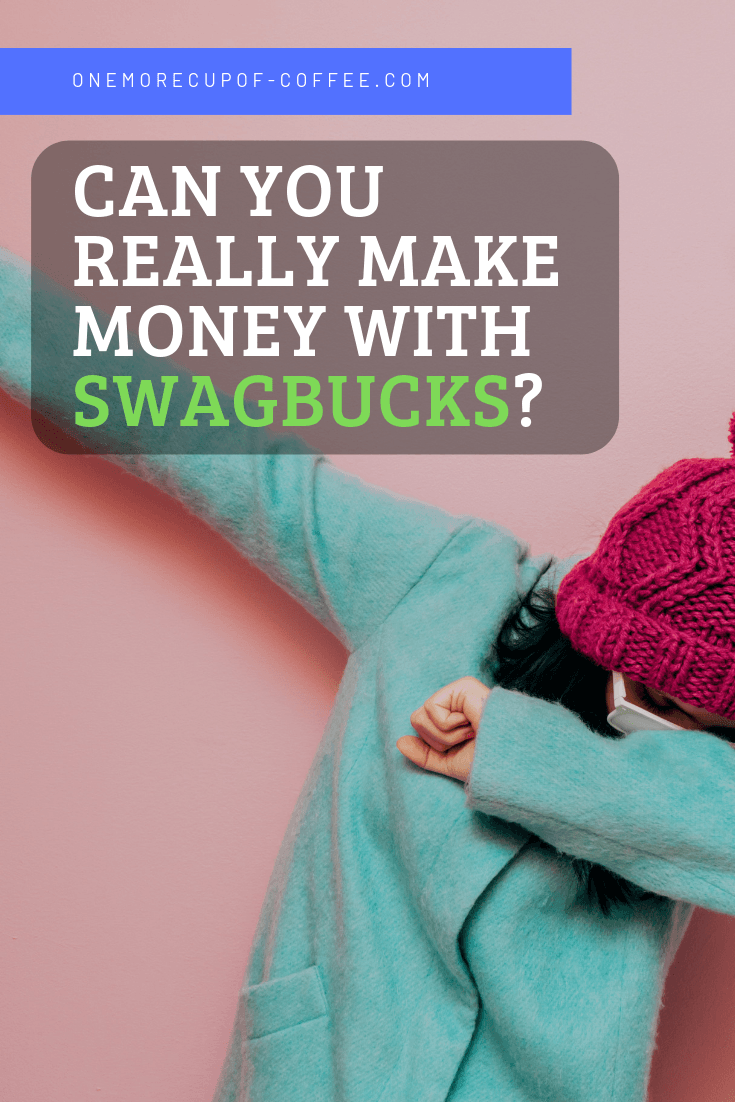 Swagbucks is one of the most popular "side gigs" out there, and it's been around for quite a few years. I'll admit, I was a big hater for many years. It just seemed like a boring waste of time.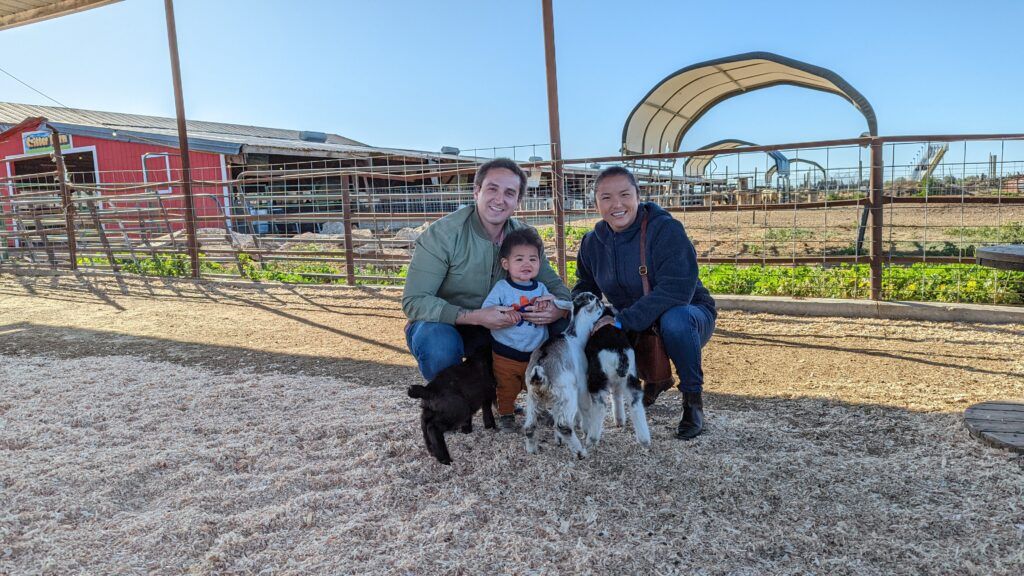 Are You Ready To Work Your Ass Off to Earn Your Lifestyle?
Are you tired of the daily grind? With a laptop and an internet connection I built a small website to generate income, and my life completely changed. Let me show you exactly how I've been doing it for more than 13 years.
Well, fast forward six years, and it's still one of the most popular ways to earn side cash. Yes, they pay out. Yes, they have high ratings.
However, as, you'll read in this article, trading your hours for dollars on Swagbucks isn't really the best way to make money. It's good for some people, not good for others. Keep reading to see which camp you're in.
Before you do that though, I've found an awesome new app called Fold where you can earn free BITCOIN just for spinning a prize wheel once a day.
You can also earn by purchasing gift cards, but the prize wheel is free to spin. That's basically their business model. Get you interested with free "Sats" (fractions of Bitcoins), then hope you buy a gift card to Starbucks or Amazon. The reason I like this app is because it's not USD you're earning. Bitcoin has a good chance of increasing in value over the next decade, so $10 now could turn into $100 later, and $100 could turn into $1000 as the price of Bitcoin rises.
How To Make Money Swagbucks
Before we get into the step by step of how to make money with Swagbucks, let's briefly look at exactly what the website is all about.
What Is Swagbucks?
This website is a "task based" way to earn money. You earn "Swagbucks" for doing small tasks that you can trade in for money or gift cards.
Short Review
I've reviewed literally hundreds of products similar to Swagbucks, and none of them worked out. Although I was (very) skeptical at first, Swagbucks turned out to be much better than I expected. Yes, I earned money, and that's what counts.
Don't think you're going to get rich though! You'll spend a lot of time here, and you won't make more than minimum wage (USA). For lots of people, that's good enough. It means you don't have to leave the house for a second job, and can work when you want.
However, it's still just a bit of pocket change. You won't be buying any cars or houses with your Swagbucks money, but you'll be able to buy a couple extra things from Amazon each month, or maybe enjoy a nice dinner out.
If some side cash sounds like a good gig for you, join Swagbucks here. Keep reading to the end to learn how I make over $10,000 per month online doing something different.
Before You Sign Up!
Swagbucks doesn't pretend it's going to make you rich, which is already a good sign. At least they are honest!
They make it very clear that you'll be doing tasks to earn "points", and then you'll trade those points for money or gift cards. Simple, right?
There's a lot to view on the Swagbucks website, so getting started can be a bit overwhelming. They key to actually making money with this company (like any other company), is to take your time. If you aren't 100% clear the first time around, come back to it the next day.
Most people that figure out how to earn consistent rewards here are the ones who figure out a system. You won't jump in to day and walk away with an Amazon gift card. You have to work with their system for at least a few weeks.
What I Liked About Swagbucks
There are good and bad things about any company. Here are some of the things I enjoyed about working with Swagbucks.
TV & Movie Clips Are Pretty Fun To Watch
The TV was actually not that bad. They were clips from real movies and real TV shows, not just boring advertisements. Of course, you don't get to watch the full movies…wouldn't that be nice?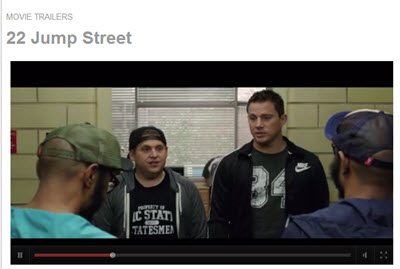 I saw a clip from 22 Jump Street and Coherence. Update 2018: By now, those are pretty old movies, but back in the day I was really looking forward to seeing them!
There were lots of topics to watch, including fashion, health, food, music, entertainment, home & garden, pets, travel, and more.
However, be forewarned! It's not as profitable as you might think. To get paid your Swagbucks, you need to fill your "TV meter". One 40 second clip fills about 1/10 of the meter, so you'll have to watch 10 clips. 1 full meter will get you 3 bucks. You max out at 150 bucks watching TV each day.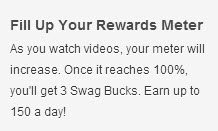 A $25 cash out from PayPal requires 2500 bucks. That would take you 17 days of maxing out your daily watching time, and your total watching volume would be over 8000 clips.
The Search Engine Is Easy To Use
Their search engine is actually Bing. If you are searching for stuff anyway why not?! I use a search engine about 200+ times per day (I work online, so this was easy to rack up some points)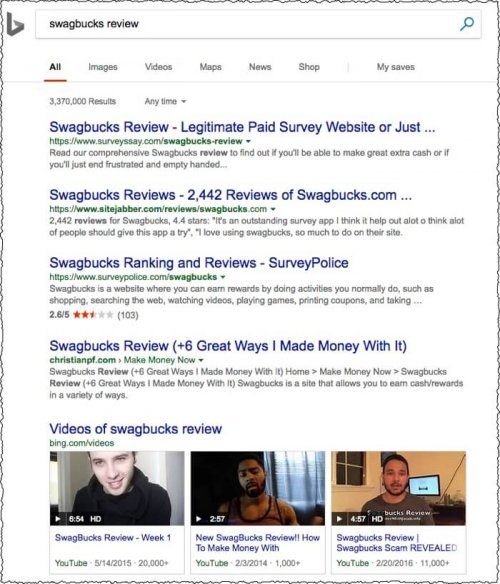 You'll have to set your browser up so it's convenient to have the Swagbucks search engine easily accessed, otherwise you will grow to dislike that extra step between you and your searches. Maybe set it to your home page to remind yourself to log your points every day.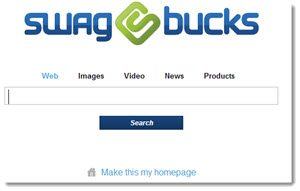 But searching for swag is not as easy as it sounds! I searched for 10-20 different terms over the course of about 30 minutes, and earned only 1 point. I don't know if there's some kind of algorithm or feature that protects from gaming the system like that, but for a decent amount of searches I was surprised to find out how little reward there is. I guess this activity is so easy that the rewards are lower. Again, if you set Swagbucks search to your home page, I think you can passively earn these points and not worry too much.
Still, a $5 gift card costs 450 Swagbucks, so you might need to perform about 5000 searches before earning your first $5 for the search engine feature! If I go off my previous guesstimate that I do 200 searches in a day, that's about 25 days to complete 5000 searches. $5 per month for searching isn't that bad of a deal, considering we all do it anyway.
Swagbucks Games Are Definitely Fun
The games I played were actually fun! It was matching puzzle pieces. The graphics were not bad for a simple game, and it was surprisingly challenging.
Too bad I didn't earn any money the first time around. Playing the free games doesn't always earn you any points. The second time around I got a decent score and earned a 2 bucks. Like I said – you won't get rich here, but if your'e just killing time in the evenings or on your day off, why not.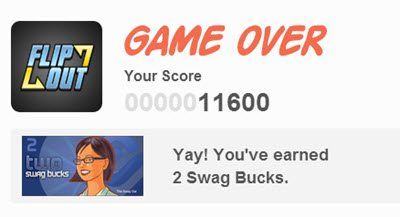 In order to rack up the big money playing games, you have to pay with your own Swagbucks. If you are a top scorer, then you can win something like 10-20 buck! If you lose, sorry, you just lost those points you paid. In this way, it's a bit like gambling. That can be a good or a bad thing, depending on your perspective.
What I Didn't Like About Swagbucks
Not all of the ways to earn Swagbucks were good, or worth your time. Here are the things I didn't like about working with this website, or I recommend you be careful with.
Trial Offers Are A Scam Because You Might Get Charged!
Probably my most disliked aspect of these types of websites is the trial offers. I hate handing over my personal information to a place that is clearly interested in sending me advertisements. Junk mail and telemarketers are absolutely the worst. But by submitting your phone number and email addresses to these places, you are essentially opening up the door and saying, "sure, come sell me some stuff."
Trial offers are sometimes free, sometimes paid. Many require you to use up a certain percentage of the free version before you get credit. For example, a free 30 day subscription to Netflix may require you use 20 days before canceling in order to receive the reward for signing up. Free is free, but be careful!
The problem then comes up if you try to rely on this method for making money consistently. You have to juggle multiple offers at once, and pretty soon you have 20+ offers going at one time. They all started on different dates, requiring different time periods, and they all have your credit card information just waiting for that first billing cycle.
You might complete 10 offers and make a couple bucks, but one accidental billing and that could set you back a big chunk of money, or even start costing you more than you are making. You need to keep good notes about everything!
Spending Money To Make Money With Rewards Is Dumb
Of course the shopping aspect is completely option, but shopping with coupons means you are still spending money. Did you come here to make money or spend money? In my opinion, when I spend $10 to save $2, I'm still spending money. Saving money is not making money!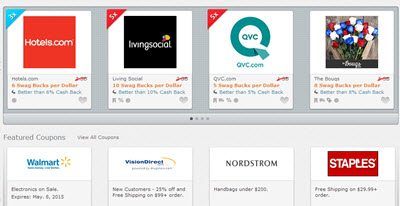 I'd stay away from this portion of the site, as it's just going to fuel your inner consumer, and you might end up shopping instead of working.
Daily Poll Takes Too Long
1 buck was given to me for completing the "daily poll". This is another slow burner task. Do it every day, and it takes just a few seconds.
Paid Surveys Are Mind Numbing
Some people don't mind these, but I dislike them. I've tried hundreds of surveys (on top of hundred of "pay to play") type programs. Online surveys can be huge waste of time, especially if you get disqualified halfway through the survey. The survey portion can be a consistent source of fresh Swagbucks, so I'd recommend you try it, especially if you are serious about cashing out and getting a gift card ASAP. However, I personally don't like surveys.
Not Available In All Countries
Swagbucks is only available for
US
UK
Canada
Australia
Ireland
Final Review
Swagbucks isn't a program program to make you rich or to even earn a consistent "income", but it's free to join, easy to do, and they do pay legit money if you complete enough tasks. It's also the only company of this nature that I can honestly recommend.

Sign Up To Swagbucks Here For Free
Have you made money here? How much time do you spend on it and is it worth it?
Personally, I spend my time building website about topics I find interesting. I write about the topics, and place affiliate links to recommended products. For example, I have a website about making craft beer at home, and I recommend things like beer making kits, personalized glasses, grain, hops, and clothing. You can repeat this process with any topic, including health, fitness, computers, travel, or just about any hobby.
You can learn how to do what I do here. Keep in mind, it does take a couple months to see any kind of profit, so you have to enjoy your topic you write about! But once it gets going, you can turn it into a real business, earning thousands of dollars per month. The internet never sleeps, and neither does your website. It's like having a virtual storefront that's open 24/7 and accessible from every country in the world.
I started my first website back in 2010, and now work full time from home. You're looking at just one of my many websites!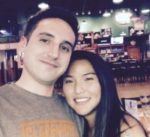 Nathaniell
What's up ladies and dudes! Great to finally meet you, and I hope you enjoyed this post. My name is Nathaniell and I'm the owner of One More Cup of Coffee. I started my first online business in 2010 promoting computer software and now I help newbies start their own businesses. Sign up for my #1 recommended training course and learn how to start your business for FREE!