Do you have an eye for design and love to create as a hobby? What if you could get paid to do it? If you're hearing yourself say a resounding "Yes!" to those questions, then keep reading below to learn all about freelance graphic design!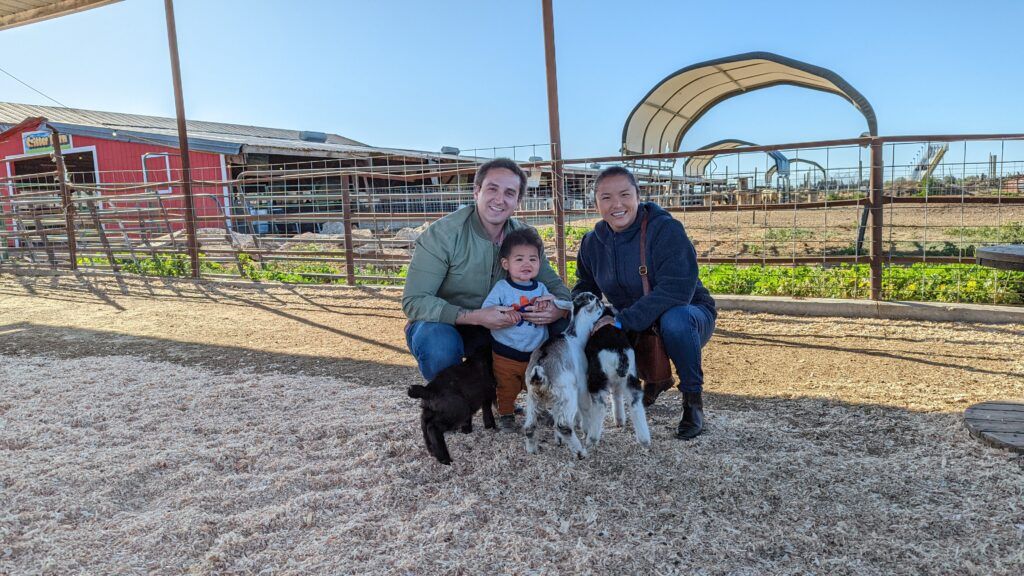 Are You Ready To Work Your Ass Off to Earn Your Lifestyle?
Are you tired of the daily grind? With a laptop and an internet connection I built a small website to generate income, and my life completely changed. Let me show you exactly how I've been doing it for more than 13 years.
Graphic design is one of the most popular types of freelancing work you can do. Not only is freelance graphic design fun, flexible, and creative work, it also allows you to generate your own income from anywhere in the world. Want to work from Paris? By the beach? On an island?
Freelance graphic design will pave the way to your desired lifestyle by giving you the financial freedom to work and play as you please.
Here is all you need to know to become a freelance graphic designer and start living the life you envision for yourself.
How To Become A Freelance Graphic Designer?
The thing about freelance graphic design – and freelancing in general – is that there's no single job application. To become a freelance graphic designer, you're going to have to put in the time, money, and work to build a reputable portfolio. That means slowly but surely building up your expertise and craft, even if it means taking on low-paying jobs at first.
Freelance graphic design also means knowing the business side of freelancing – how to find clients, create contracts, pay taxes, and generate sustainable income. But if you're able to strike the right balance, there's definitely money to be made in graphic design.
The best graphic designers will not be shy about how much they charge. That's because graphic design isn't just about the visuals you produce, but the story behind it and what your design represents.
That is what most brands are looking for when they hire a graphic designer – branding, storytelling, and a physical manifestation of their brand values represented by their logo, colors, web design, etc.
How To Get Started In Freelance Graphic Design
To become a freelance graphic designer, the first thing you need to do is to decide on your style, skillset, and larger goals.
What type of graphic design will you do? Do you want to do one-off jobs earning extra income on the side? Do you want to build your own branding business?
Finding Your Own Style
To succeed in graphic design you should know who you're style and own it because this is what you will market to clients. Having a particular style not only enables you to find a target market but also allows you to be the "best" in your category. It's not ideal to be an "all-around" graphic designer if you don't have the skill to do all types of design. The narrower you focus, the better. Ask yourself, what exactly is it that I can offer?
If you're just starting out, chances are you haven't carved out your graphic design identity just yet – and that's okay. You will come to this at a later step.
Sharpening Your Skills
Your skills are what's going to set you apart from the sea of freelance graphic designers out there. Are you talented at making clean, modern designs or are you better at creating edgy, unique designs?
Whatever it may be, be sure to practice. The more you design, the better you can hone in on your skills and cut away at the excess.
What Can You Do As A Freelance Graphic Designer?
Graphic design is a pretty large, generic term for all types of designing opportunities. Graphic design extends to things like web design, illustration, logo design, typography, e-book cover design, etc,. You could even go as small as designing menus for local restaurants.
It helps to breakdown graphic design further into five large sub-categories:
Branding and Logo Design
Packaging and Print Design
Web and Mobile Design
Product Design
Marketing and Advertising Design
Most often, when people think of graphic designers they think of branding, logo, and web/mobile design. It's also these types of graphic design jobs that are most available, especially on freelancing platforms.
So where do you find freelance graphic design jobs, anyway?
Where To Find Freelance Graphic Design Jobs?
To start, look for graphic design jobs on popular freelancing platforms such as Dribble, Fiverr 99Designs, and Upwork (among others). Those are the best places online to find freelance graphic design jobs.
Here's a quick overview of the top places to find freelance graphic design jobs!
Dribble
Dribble is a leading freelance platform that connects graphic designers with clients all over the world. Dribble is more than a place to find graphic designer jobs; it's a social network that enables designers to share their work in an online community of fellow graphic designers.
Fiverr
Fiverr is a leading online marketplace for all types of freelancing services, including graphic design. With Fiverr, you, as the seller, propose a budget for a project (a "gig") that interested buyers can order. For example, you can offer a gig for "Logo Design" worth $250. The buyer can view your portfolio, see the description, and contact you before deciding to order your gig.
Upwork
Upwork is another streamlined freelancing marketplace that has a bunch of graphic design job opportunities. It operates a little differently to Fiverr. With Upwork, you, as a freelancer, apply to jobs posted by the client who has the choice to hire you for their project or not. The rate is often determined by the client's budget, but sometimes it will be led by the freelancer. You can either get paid for fixed-budget projects or for hourly projects that are time-tracked with a desktop timer. However, most freelance graphic design jobs will be based on a fixed price, depending on the services.
Note: Both Fiverr and Upwork charge a 20% commission on entry-level freelancers with same-clients earnings totaling less than $500.99.
99Designs
99Designs is a graphic design-only platform. As a designer on their platform, you can get hired by individual clients for a project or participate in a design contest to see if your design gets picked from the litter. Beginner graphic designers might find more niche-targeted work here compared to Upwork or Fiverr. 99Designs charges an introductory fee at $100 but a slightly lower platform fee at 15% for entry-level designers.
How Much Does Freelance Graphic Design Pay?
The best thing about freelance graphic design is that you can build your own income. The payment amount will vary based upon the work, client budget, and project type. For example, a client might have a budget of only $100 for a logo design while another client might have $1,000. For the same price, another client might be asking for a logo design AND branding.
The moral of the story? No two projects will be the same. Nonetheless, here are some ideas of how much freelance graphic design pays per hour (not project).
Entry-level graphic designers: $25-50 per hour
Mid-level freelance graphic designers: $100-300 per hour
Top-performing graphic designers: $300+ per hour
Fiverr also states that freelance graphic design was one of their highest-paying services, with gigs ranging from $100 up to $3,000.
It's not uncommon for graphic designers to offer entire branding, logo, and web design packages worth up to $5,000. That level of expertise will take time, but you can get there fairly quickly if you work for it.
How Much Should You Charge?
How much should you charge and how much you get paid sound the same, but they're really not! What you charge as a freelance graphic designer is 100% personal. Because graphic design projects vary so much, it's not easy to suggest a fixed price for how much you should charge.
The nature and depth of the project should be factored into your pricing, as well as your experience, time, effort, and more. How much do you value your time? Make sure to take on projects you actually want to do. Learn to say no to projects and clients that aren't up your alley.
Fun Fact: Steve Jobs hired a freelance graphic designer who charged him $100,000 for just ONE logo without revisions. (Crazy, right?!)
What Tools & Equipment Do You Need To Do Freelance Graphic Design?
What's cool about getting started with freelance graphic design is that you probably already have all the tools you need with what you already have! Most people already have the latest phone, laptop, and software right at their fingertips.
Freelance graphic designers will use a variety of tools to create their designs. Here are the most popular ones recommended by graphic designers all across the board:
Adobe Creative Cloud (Photoshop, Illustration, InDesign)
MyFonts.com or DaFont.com for typography and branding
Procreate for illustrating with ease exclusively on the iPad
Powerful laptop or desktop (such as a Macbook Pro, iMac)
Wacom Tools (graphic tablets and styluses)
Is Freelance Graphic Design Hard?
Many people think graphic design is too hard to succeed in. Or that you need to go to school for graphic design to even be good at doing freelance work. But that's not so!
If you love creating and designing so much that you could spend hours upon hours doing it then graphic design won't be hard for you.
It certainly will have its challenges now and then. Building a successful career out of it might seem daunting, but don't be afraid to become a freelance graphic designer just because you might struggle at times!
Helpful Tips To Succeed As A Freelance Graphic Designer
Becoming a freelance graphic designer practically means running your own business. You might not have a brick-and-mortar store, but everything will be virtual and you'll need to figure it out as you go along, including drudgery tasks such as filing your taxes.
The creation and sketching are certainly the fun attractions to graphic designing as a career, but to be successful at freelancing you should take into consideration the not-so-fun aspects of the job, too.
Here are some tips to think about when learning about freelance graphic design.
1. Freelancing taxes – Self-employed individuals who earned more than net $400 from freelancing projects must pay self-employment tax on top of quarterly taxes throughout the year. When you don't have an employer, doing your taxes on your own can get quite messy so keep this in mind when you seek out freelance graphic design work.
2. Financial instability/stability – There is a lot of available work out there as a freelance graphic designer, but that doesn't mean work is always guaranteed. Keep in mind you will have to actively search for work. Your earnings will also likely fluctuate as you start out, so make sure you can cover your living costs before you quit your day job.
3. Working around the clock – Many first-time freelancers work so much to build up there profile that "time off" seems hardly reasonable. Actually, many digital nomads today work long hours, including weekends, to make their dream lifestyles a reality.
4. Networking/social media – Remember to network and be active on social media. Many potential clients are just waiting to land on your profile. By creating your own content and sharing on Instagram or Pinterest, others can find your eye-catchy designs and reach out to see if you'd be a good fit for their own project. (This happens a lot!)
Ultimately, when it comes to succeeding at freelance graphic design, there's virtually no limit on how much you can earn, what type of projects you can work on, and there's certainly no cap on how creative you can get.
The demand for freelance graphic design will only continue to rise. If you want to start doing freelance graphic design, there's no better time than right now. Remember, you are already halfway to building your dream lifestyle.
If you're still unsure about it, there's no risk in creating a free profile and beginning to build your online portfolio. You might just be surprised at all the opportunities out there for you as a freelance graphic designer!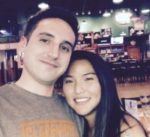 Nathaniell
What's up ladies and dudes! Great to finally meet you, and I hope you enjoyed this post. My name is Nathaniell and I'm the owner of One More Cup of Coffee. I started my first online business in 2010 promoting computer software and now I help newbies start their own businesses. Sign up for my #1 recommended training course and learn how to start your business for FREE!