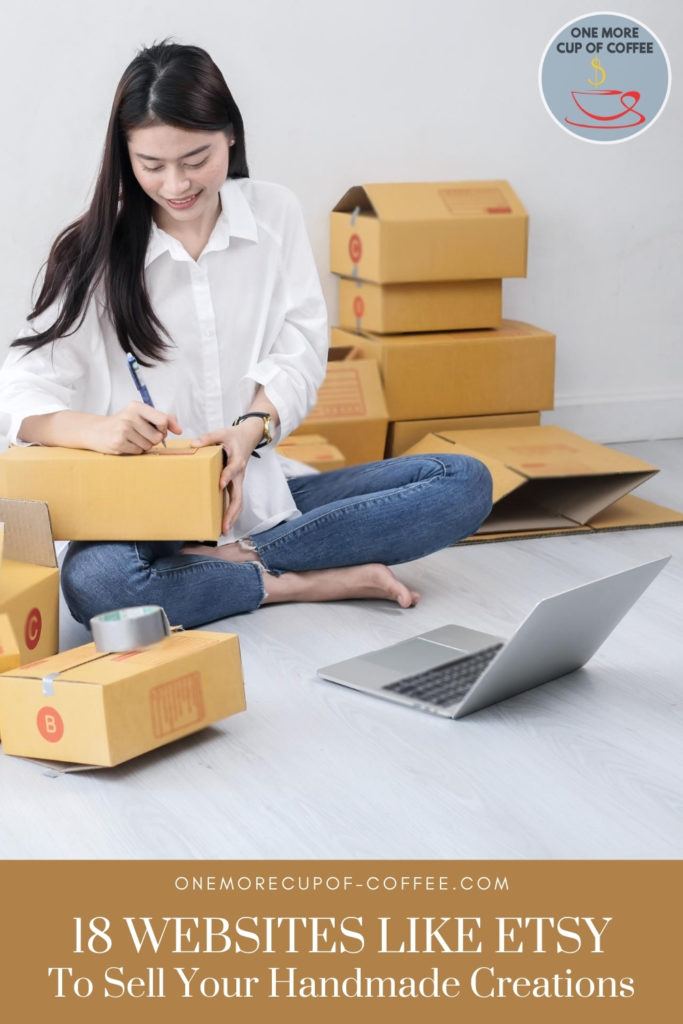 Selling on Etsy is a lucrative hustle for independent artists, designers, and individuals with a passion for their craft. Not only is Etsy well-known worldwide, but it also comes with all the tools you need to sell and market your handmade products online.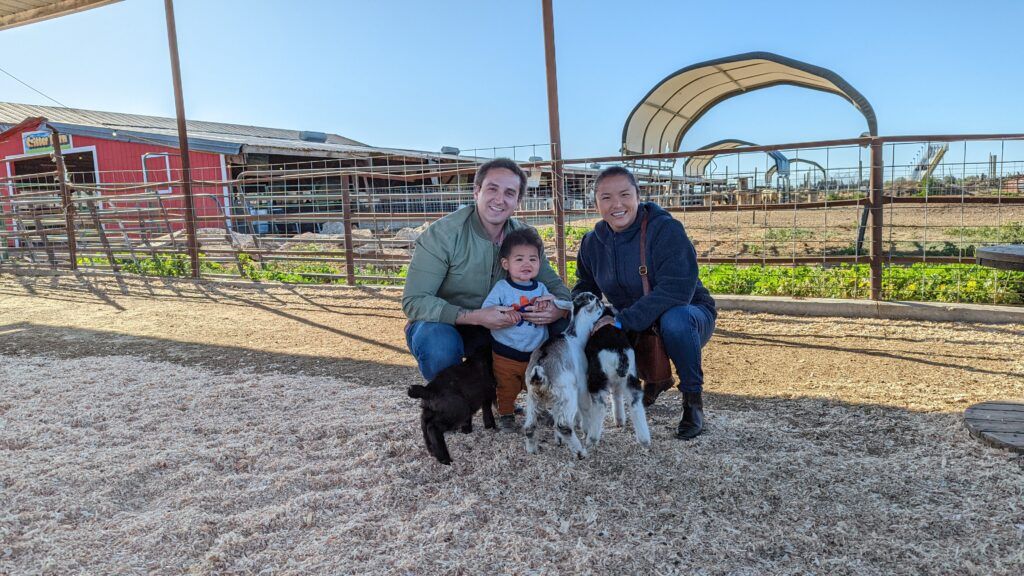 Are You Ready To Work Your Ass Off to Earn Your Lifestyle?
Are you tired of the daily grind? With a laptop and an internet connection I built a small website to generate income, and my life completely changed. Let me show you exactly how I've been doing it for more than 13 years.
But Etsy isn't the only marketplace to consider selling on when launching your business. It might not even be the best! Below are 18 alternative websites like Etsy to earn money from selling your handmade art, crafts, designs, and more.
18 Websites Sites Like Etsy To Get Crafty With
1. Amazon Handmade
2. Artfire
3. Zibbet
4. AC Moore
5. Aftcra
6. Bonanza
7. Society6
8. Storenvy
9. Artful Home
10. Spoonflower
11. Zazzle
12. Shopify
13. Big Cartel
14. Volusion
15. IndieMade
16. iCraftGifts
17. eCrater
18. UncommonGoods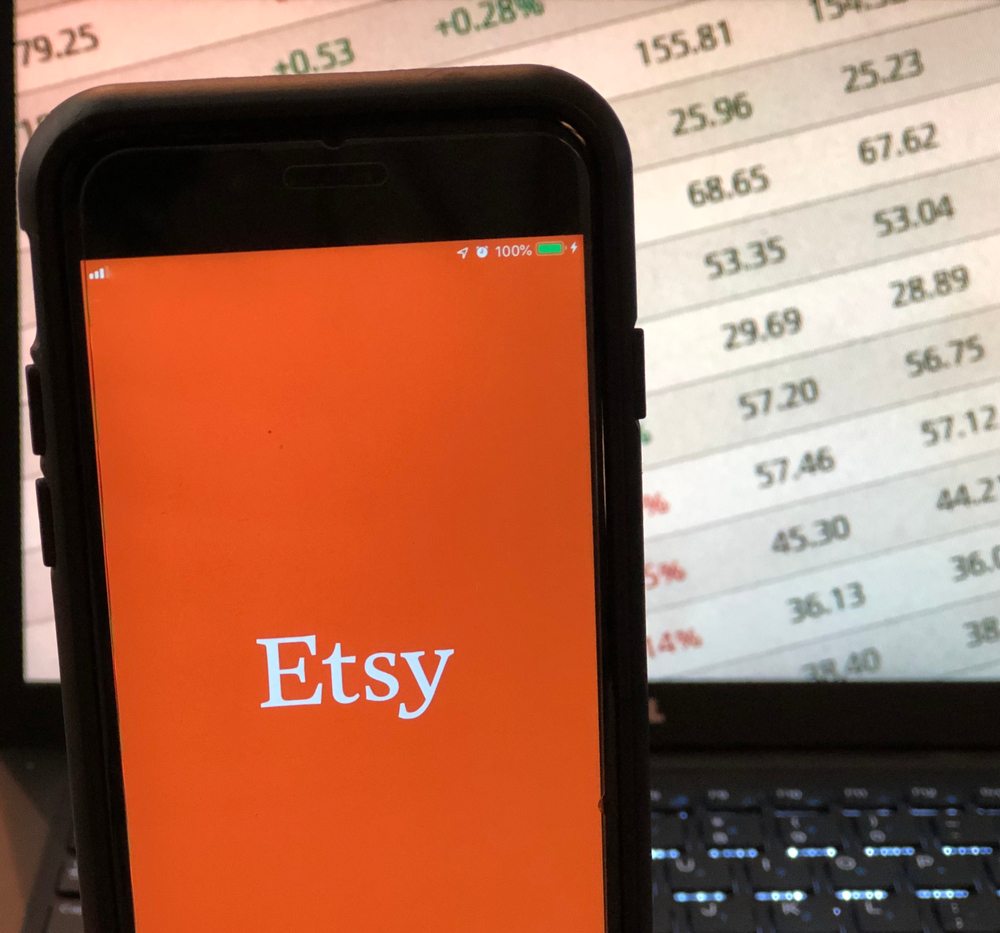 1. Amazon Handmade
Handmade is an exclusive artisans-only corner of Amazon where you can sell and buy handcrafted goods covering a range of categories from home goods to jewelry to pet supplies, sporting goods, beauty, and more. Handmade currently does not support tech or digital downloadable goods. The Professional plan that you'll register with is waived for Handmade Artisans (it normally costs $39.99/month for Amazon Sellers). Once you register and are approved, you can start creating your unique Artisan profile and begin listing your items.
2. Artfire
"Global commerce with a local perspective," ArtFire is an online marketplace like Etsy that focuses on artisanal, handmade, and vintage goods and crafts around the globe. The site currently offers three different shop plans priced per month: Standard ($4.95), Popular ($20), Featured ($40), each with different features and inclusions. The lowest monthly plan of $4.95 will cost you $0.23 per listing plus a 12.75% final valuation fee.
3. Zibbet
If you're looking to sell on websites like Etsy, then consider listing your products on Zibbet. Zibbet is a "list once, sell everywhere" marketplace that allows you to keep track, organize, sync inventory, and market your handmade products on multiple sales channels all from one convenient location. Pay only $5 per month per sales channel you choose to list on with Zibbet's annual plan or $6/month on the monthly plan. A minimum of two sales channels is required to use Zibbet. Not convinced? You can start out with a 14-day free trial before committing.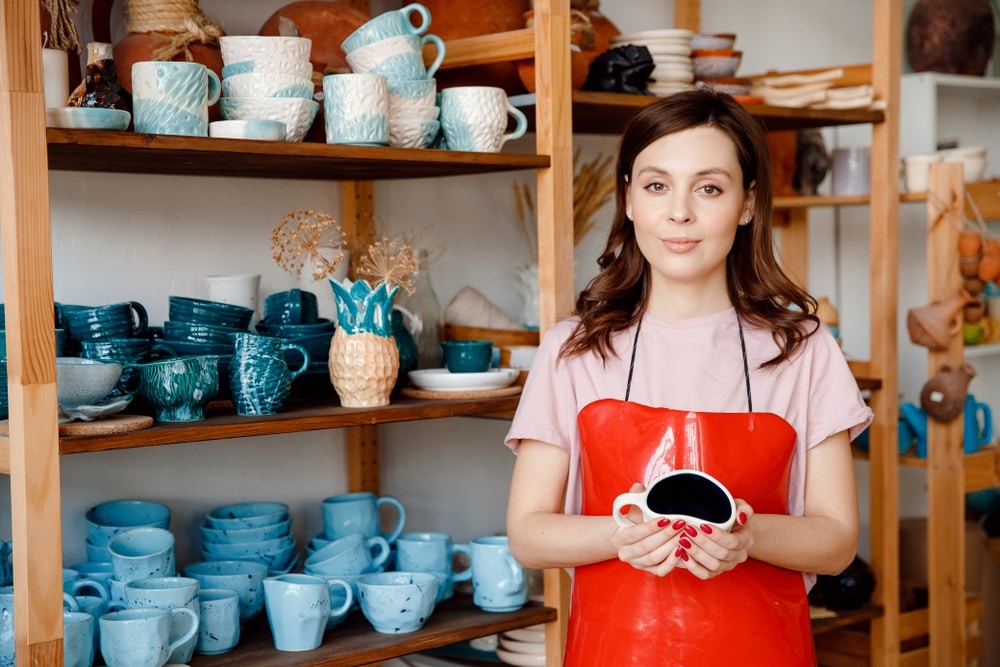 4. A.C. Moore
Fee: $5-6 monthly per Zibbet's fee structure
A.C. Moore is the next up-and-coming website like Etsy – a place to sell and buy "all things handmade." To open a shop is easy. First, you'll register with Zibbet (above). Next, you'll customize your shopfront, create coupons, run sales, and list your products (unlimited), or import them from Etsy. Since the A.C. Moore marketplace is powered by Zibbet, the monthly fee is only $5 and there is no final seller fee.
5. Aftcra
Sign up here: Aftcra
Fee: 7% per transaction, no listing fee
If you want to sell and buy only American-made crafts, check out the Aftcra marketplace. You do not need to have been born in the United States to become a seller on Aftcra – but the site is only reserved for current people living in the USA. As for fees, Aftcra takes 7% of the final sale price (not including PayPal fees). You can sell all handmade items ranging from clothing to jewelry and home furnishings, but not any vintage goods. Active listings live on the site for six months and expire thereafter until they are reactivated again.
6. Bonanza
Looking for something… extraordinary? Bonanza is a leading online marketplace similar to Etsy where you can "find everything but the ordinary." The company was featured by Entrepreneurial Magazine as one of the "Best Entrepreneurial Companies in America" and had the highest score for the best overall marketplace in front of eBay, Amazon, and Etsy. Bonanza is a lucrative offer for sellers because they have zero listing or setup fees, and only take a 3.5% final value fee. A cool feature that sets Bonanza apart from other marketplaces is its option to opt-in to their Advertising Program and partners (Google Shopping, Awin, Facebook, etc) to help drive traffic to your online shop booth.
7. Society6
Sign up: Society6
Fee: Free to list; earn 10% commission on each sale
Soceity6 is an open marketplace like Etsy that enables artists to sell their unique designs, art, and photography. Sellers can earn money when a customer chooses an artist's design with an enabled product such as a poster, t-shirt, pillow, mug, duvet cover, etc. Society6 is like Etsy but without the business stress. While you focus on the art, Society6 takes care of the printing, shipping, fulfillment, customer service, and more so you can get back to creating. Artists earn 10% of every sale with additional markup commissions on select items. You can also join their affiliate program to earn even more from referred sales (similar to Etsy's affiliate program). For artists who just want to earn additional income by uploading their designs, check out Society6.
8. Storenvy
Storenvy is the best place to sell online if you want a customizable shop with the benefits of a social marketplace. Their two-in-one model allows you to set up a branded store while also marketing your products to millions of customers worldwide. Storenvy isn't exclusive to handmade items only, however it does prioritize small businesses and creators. Open up your store for free on their Hobbyist plan or upgrade to the Plus and Pro plans for $14.99 and $29.99/month.
9. Artful Home
URL: Artful Home
Fee: 50% commission + application/membership fees
Artful Home is a great Etsy alternative for artists, designers, and trade professionals who wish to sell unique, original products across North America. To become a seller on Artful Home, you need to submit an application detailing your artwork and profile complete with images. A team of jurors, the Art Advisory Team, will review your application and see if your artwork is suitable for their community and wide-reaching audience. Artful Home isn't for your average Joe. It operates much like a real art gallery, so the commission on sales is high at 50%. Additional fees include a one-time $35 fee to submit an application for your work to be juried and another $300 membership fee upon approval to cover onboarding costs.
10. Spoonflower
Sell here: Spoonflower
Fee: No listing fees, but you only earn 10-15% commission on your designs
Spoonflower is the marketplace to use if you want to design and sell textiles ranging from fabrics to wallpaper and home decor items. Earning on Spoonflower works a little differently than other websites like Etsy because it uses a reward-based commission structure. So the more sales you generate, the higher your commission earnings. The base commission you earn from material sales is 10%. If you're considered a power user, you'll receive 10% plus an additional percentage bonus (1-5%) depending on your monthly commission totals. Spoonflower has a large audience of 850k monthly visitors and over 25,000 designers, but if you wish, you can opt in to distribute to third-party marketplaces like Etsy, Amazon, or eBay as well.
11. Zazzle
Start selling: Zazzle
Fee: Varies
For the graphic designers, artists, and photographers out there, consider selling on Zazzle. Zazzle is a website like Etsy where you can sell your designs on an online marketplace bustling with customers. The difference, though, is that you don't have to make the physical product to sell on Zazzle. Instead, just upload your digital designs and choose to enable them on a selection of over 1,500 blank products. As a seller, you earn royalties when customers choose your design on the products they want. As for how much royalty you earn, that's up to you. Pick a percentage between 5% and 99% and Zazzle will adjust the price accordingly to ensure you earn what you want accordingly to their "Name Your Royalty" policy.
Other Etsy Alternatives To Sell Your Products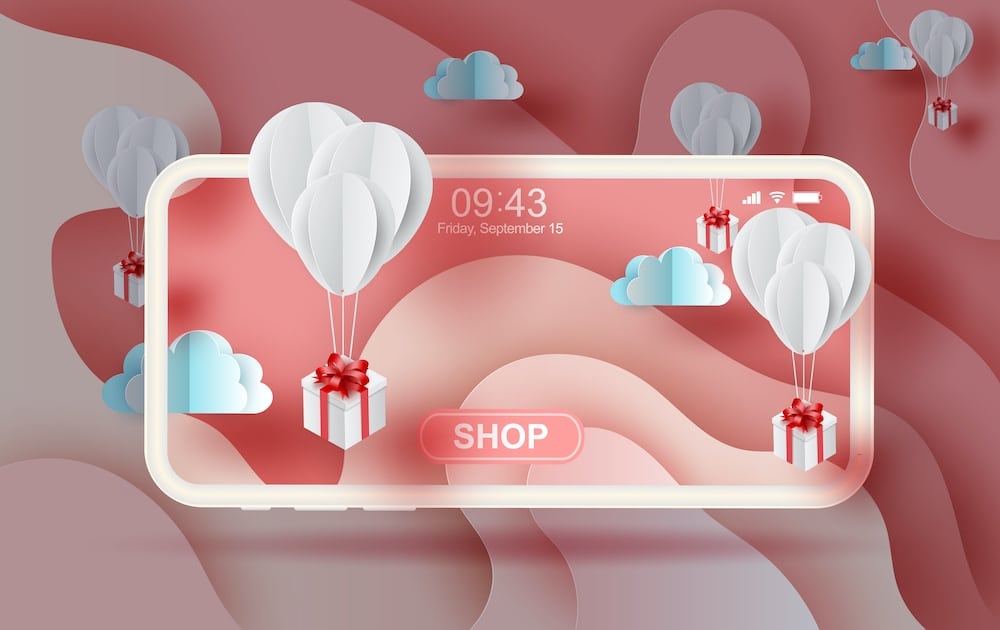 12. Shopify
URL: Shopify
Fee: $29/month basic plan
Shopify is one of the most recognized e-commerce companies in the world to use for selling products via an online store. For that reason, many people wonder if it's a good alternative to selling on Etsy. But Shopify isn't quite a site like Etsy, meaning it doesn't have its own marketplace to host your products. It isn't just made for handmade products either. You can sell anything with a Shopify store. If you're a budding creator who's just starting out, it's best that you stick with a marketplace (i.e. one of the above sites like Etsy). However, once your brand grows, it might be wise to begin building your own online shop with Shopify to have the freedom to expand your online business.
13. Big Cartel
URL: Big Cartel
Fee: Free for the base plan; $9.99-$29.99/month for upgrades
Big Cartel isn't as much of an alternative to Etsy than it is to Shopify. It is a small, independent company that helps artists sell their handmade products online through a simplified, streamlined platform. With Big Cartel, you can create a branded website with a custom domain, list products, and get all the tools you need to successfully sell online. There is no marketplace on Big Cartel, so your shop needs to live on its own. If you have 5 products or less to the list, the cost to sell with Big Cartel is free. But if you have more products to list, upgrade to their paid monthly plans ($9.99, $19.99, $29.99).
14. Volusion
URL: Volusion
Fee: No transaction fees; paid plans start at $26/month
Volusion is another e-commerce platform to quickly and easily build professional online stores. Much like Shopify or Big Cartel, Volusion comes equipped with dozens of coding-free theme builders, selling tools, SEO features, and third-party integration so you can market and grow your business faster. Volusion isn't a marketplace either, so it's not the best place to start for beginner artists looking to sell their handmade creations online. Volusion is also a little pricier than its other e-commerce competitors with rates starting out at $26/month for just the Personal plan.
15. IndieMade
Are you an artist? IndieMade is a website like Etsy but one with a focus on tools to empower artists and indie entrepreneurs by helping build their online shop with an all-in-one easy bundle. With features like web hosting, built-in shops, text, photo and video galleries, blogs, and more, you have everything you need as an artist to put your best work forward. IndieMade is a great Etsy alternative if you want to sell your handmade art or crafts online but want to have a little more control. The pricing packages start as low as $4.95 per month and top off at $19.95 per month with additional tools and features. All packages offer a 30-day free trial to test the waters before diving in.
16. iCraftGifts
URL: iCraftGifts
Fees: $10-$15/month packages; no commission on sales; $25 registration fee
iCraftGifts is a Canadian-based global online marketplace tailored to offering a wide selection of handmade-only gifts ranging from jewelry, clothing, home decor, accessories, bridal items, and much more. The site receives over 1 million+ unique monthly visitors eager to find the best and newest selection of handmade items. If you previously haven't had any luck selling on Etsy, try iCraftGifts.
17. eCrater
URL: eCrater
Fee: 2.9% marketplace commission; free to open your own store
Unlike other sites like Etsy (except for Storenvy), eCrater functions both as an online marketplace and e-commerce platform. What sets eCrater apart is its 100% free e-commerce solution to open up a store and start selling without any fees. They also extend their budget-friendly policy to their marketplace. If the eCrater marketplace sends you a sale, they'll only take a 2.9% commission. If you sell on your own through your shop, there are no fees. Overall, eCrater is a great choice if you want to avoid paying to open up your own store like Shopify or avoid large commission fees.
18. UncommonGoods
UncommonGoods is an online and catalog retailer offering a wide selection of "quirky, unusual goods" that serve a purpose, shine with beauty, or are made from sustainable materials. The site focuses primarily on creative designs backed by values of social responsibility as a B Corp founding member. To sell on UncommonGoods, you need to submit an application detailing your product and story. If successful, you can join their team of independent makers. Due to their high volume of requests, you might have to wait a couple of weeks before receiving a response. The commission structure is not advertised on their website, but it's likely the company will split the earnings evenly.
Sites Like Etsy That Have Shut Down
A couple of blogs out there still cite websites like Etsy that have since shut down or stopped all operations. These marketplaces were once thriving Etsy alternatives, but now no longer exist:
ArtYah
Shop Handmade
Cargoh
Selling On Etsy VS. Websites Like Etsy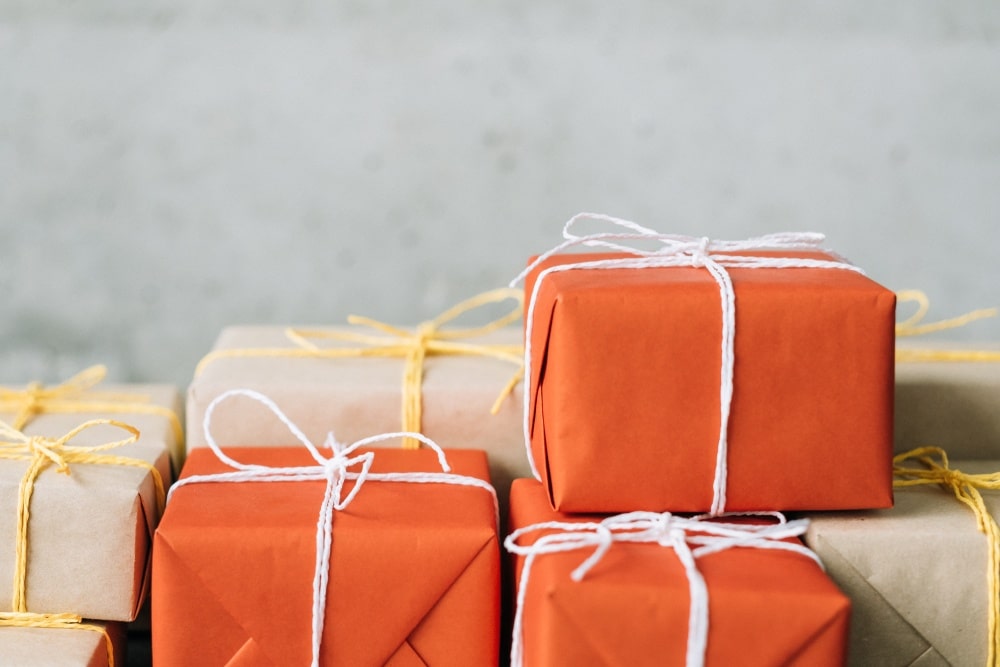 There are a few key things to know before you decide to sell on Etsy and on websites like Etsy. What does selling on Etsy look like? What are the fees and associated costs?
Here's what to know about Etsy so you can differentiate it from the above alternatives.
Etsy is most importantly a global online marketplace, not a website builder or e-commerce platform like Shopify. You can sell your products worldwide on Etsy with ease and support. Here are the costs to sell on Etsy:
$0.20 listing fee (active for four months, or until they sell)
5 % transaction fee (3% + $0.25 payment processing fee)
15% offsite ads fee (only charged if you make a sell via their offsite ads)
You make, package and ship the product
Learn more about Etsy fees
The upside to selling on Etsy is the relative ease of use and the huge consumer market. The downside is the costs which cumulate over time, especially if you grow.
The fees with Etsy start out low, but if you stick with it and end up profiting a decent amount on Etsy per month, you would save more money with your own online shop. For example, if you earn $1,500/month on Etsy, you'll be charged $75 in fees.
So it costs much more – sometimes double – to sell on Etsy than on other marketplaces (even the e-commerce platforms).
In sum, if you want to sell on a website like Etsy then check out the above options for alternative solutions. Many have lower listing and transaction fees without sacrificing on quality, support, or exposure.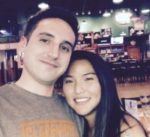 Nathaniell
What's up ladies and dudes! Great to finally meet you, and I hope you enjoyed this post. My name is Nathaniell and I'm the owner of One More Cup of Coffee. I started my first online business in 2010 promoting computer software and now I help newbies start their own businesses. Sign up for my #1 recommended training course and learn how to start your business for FREE!