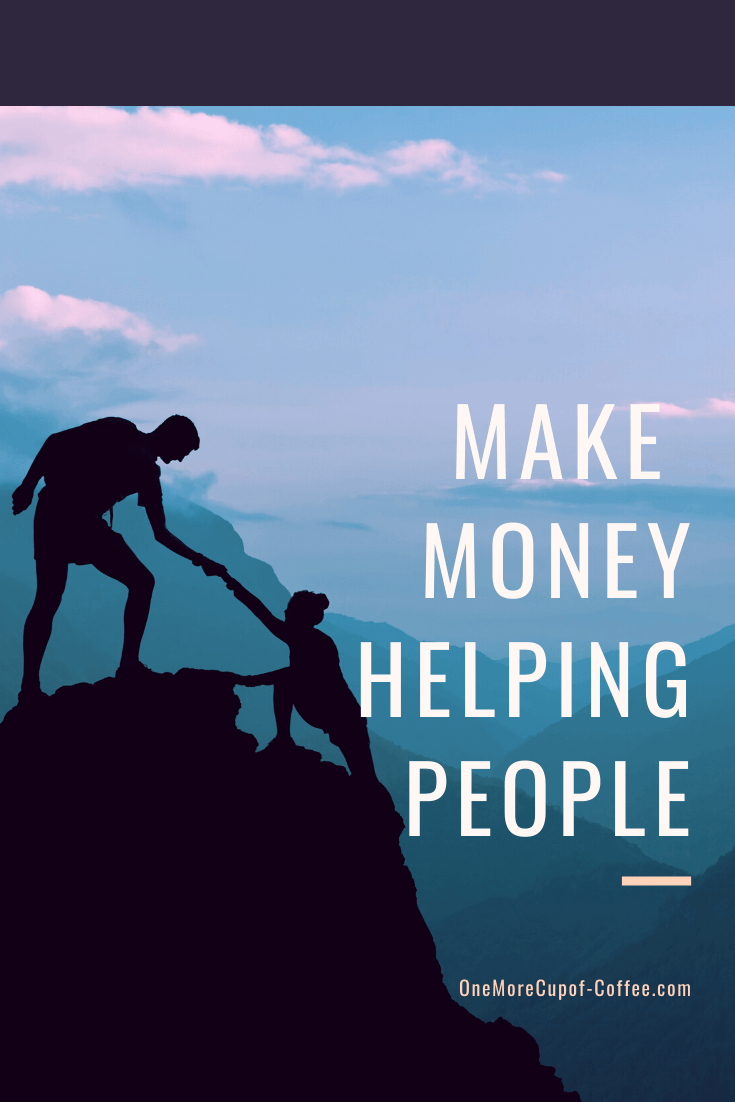 Earning money doesn't mean that you need to manipulate people or take advantage of them. Instead, many jobs and side hustles give you the chance to make money helping people instead.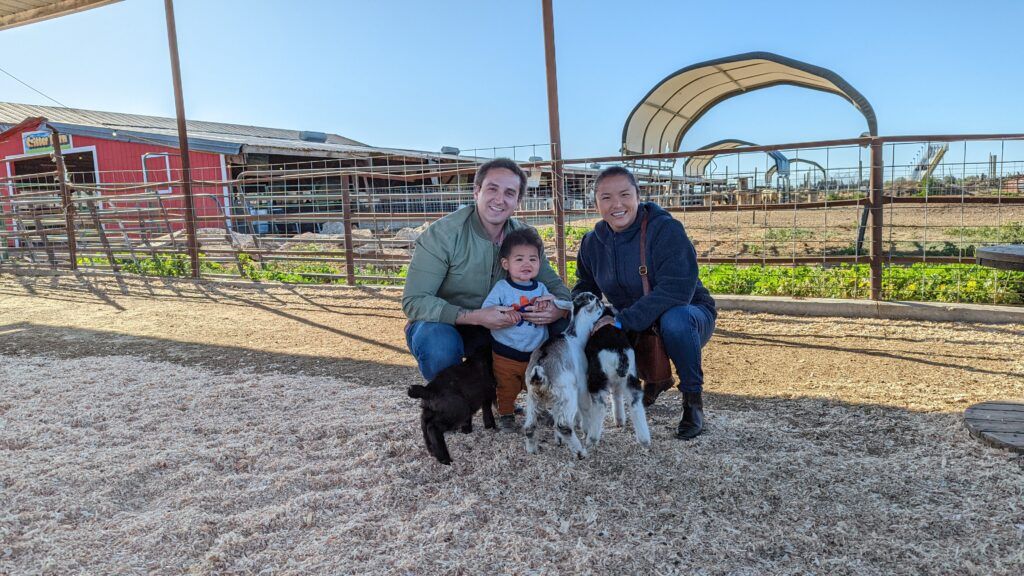 Are You Ready To Work Your Ass Off to Earn Your Lifestyle?
Are you tired of the daily grind? With a laptop and an internet connection I built a small website to generate income, and my life completely changed. Let me show you exactly how I've been doing it for more than 13 years.
This is ultimately the best way to make money. If you're giving people what they need, then they're likely to come back or to recommend your services to other people.
Another cool thing is that side hustles for helping people often involve providing some type of service. This means that there is no product to create and none of the associated hassles, like shipping items out or dealing with returns.
Services give you the chance to focus on your strengths too. You can improve your income over time in various ways, like becoming more efficient, charging a higher rate or perhaps outsourcing some of your tasks. You might even get to the point where you need to hire staff to keep up with the demand.
The approaches that we feature in this list are all ways to earn while helping other people. They come in a variety of shapes and sizes. Some are easier to get going with than others and many are best suited to people who already have a passion in the field.
One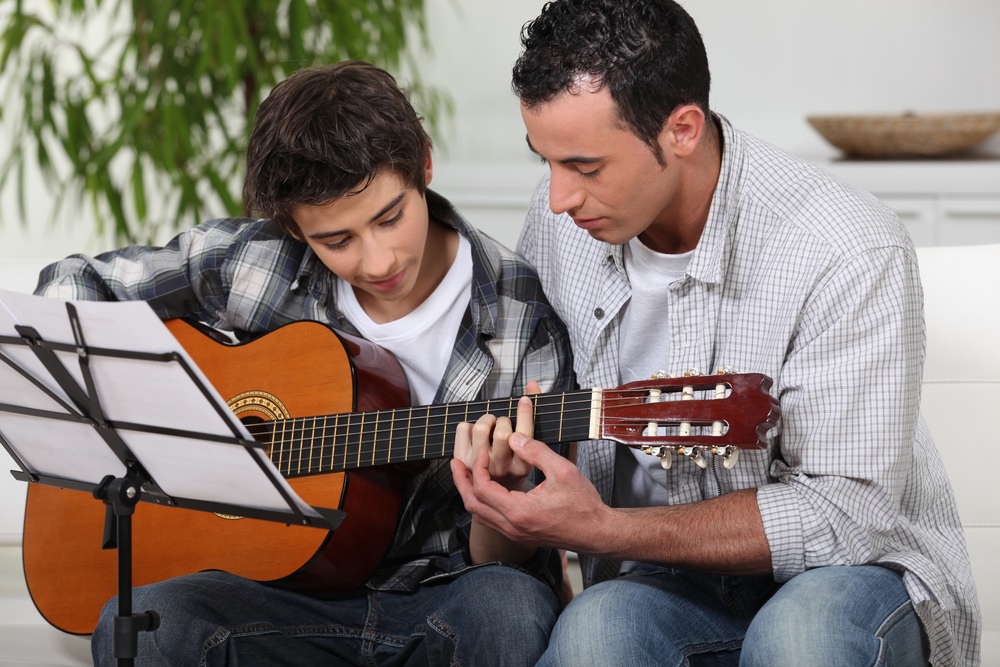 Ways To Make Money Helping People By Category
Teaching People Something
1. Being A Tutor (Online or Offline)
Tutoring gives you the chance to teach people in a one-on-one manner. This is a versatile way to learn, as you can be a tutor in many different subjects. You don't need to be an expert either, you just need to know more than whoever you are teaching.
For example, many adults will be able to tutor school children without too much difficulty. Someone with higher education could tutor students in high school or even those attending a university.
Tutoring in person is the most common approach. This can work particularly well if there is plenty of demand in your local area, such as if you live near a college campus or multiple schools.
Such environments make it easy to get interest in your services. Once a few people do well with you, it should be easier to find other customers.
Tutoring isn't just an in-person process either. You can tutor online too, which tends to be much more flexible. Various sites can help with this process, such as Chegg.com. You'll often get paid for being a tutor, with rates increasing along with your experience on the platform.
As a general rule, tutoring through a third-party site makes it easier to find customers, but you're typically earning less than you would when tutoring on your own. Because of this, such sites can be good places to learn the ropes, before you strike out independently.
2. Teach English Online
Here's an interesting variation on tutoring – teaching kids online. The site VIPKid is designed to focus on this area. It allows you to earn by helping Chinese students to learn English.
This site has stricter requirements than many other tutoring sites. You need to have at least a bachelor's degree and you need to go through an application process. That process includes providing your resume, having a one-on-one interview and being part of a mock class.
Working for VIPKid isn't as flexible as other services either. You need to make appointments for classes and keep them. The company suggests that members make themselves available for at least 7.5 hours each week, ideally at peak times in Beijing.
There even seems to be minimum requirements for how much you work each week and you need to give notice if you want to take time off.
However, these processes do help make the site more legitimate too. You are able to earn up to $22 per hour, from a combination of hourly rate and incentives. Income is less when you start but still, this is a decent rate.
3. Giving Lessons
As a general rule, tutoring refers to supporting people, helping them to progress with their classes and understand what they were taught. On the other hand, giving lessons tends to involve teaching a brand new skill.
Music lessons are an especially common approach. Playing an instrument is a specialized skill and many people want to learn. Speaking a foreign language is another popular example.
But honestly, you can teach people just about any skill that you can think of. What about giving lessons in basic car maintenance? This is a skill set that some people learn as they are growing up, while others don't learn at all.
One approach is to think about the skills that you have, along with what people are likely to be interested in. Don't be afraid to think outside of the box either. Unusual lessons, like martial arts, can be especially appealing.
4. Teaching Classes
Teaching classes follows a similar approach as the previous example, except that you're not using a one-on-one approach. Instead, you're teaching a group of people at once.
Students tend to pay less to join a class than they do for individual sessions with a teacher. However, the income potential per class is higher because you have multiple students at a time. In some cases, you might even have 10 or more in a class.
A class also allows you to take different approaches than you would with one-on-one teaching. For example, you would often be focusing more on demonstrations than on individual instruction.
Once again, there are plenty of topics to choose from. You don't need to be teaching 'useful' skills either. People often join classes for their entertainment and social value, such as classes on scrapbooking or on painting.
5. Create Online Courses
Online courses provide a hands-off way to teach people. You're creating courses that can stand on their own, so you don't need to interact with learners on a one-on-one basis. This allows you to scale your income in a way that you could not with other tutoring or teaching approaches.
Of course, this style has its disadvantages too. You need to build the course in its entirety before you can start to make money off it. The process may take a while, as the most financially successful courses are often high-quality.
We've found three interesting services that allow you to create an online course and host it through their platform. These are Teachable, Thinkific and Skillshare. Each service has its advantages, so it's worth taking a look at all of them.

Supporting People
6. Being A Coach
Coaches come in many forms, with the general goal of helping to support and guide people. This often means that the coach energetically gets alongside their client and encourages them.
We're not just talking about sports coaches either. Coaches exist in almost any industry.
Online business coaches are an especially common example these days. People in this position help others to build an online business, providing advice and guidance in many different areas, such as SEO, business decisions, niches and much more.
Life coaching is another popular area. This type of coaching can occur online or offline, although it can often be more powerful in person. Life coaches tend to focus on empowerment. Exactly what this looks like will depend on the coach's expertise and the challenges that their client faces.
7. Dating Coach
While there are many different coaching approaches to consider, being a dating coach is especially interesting. Let me start off by saying that date coaching isn't focused on teaching men how to seduce women (or vice versa). That's a separate field entirely.
It's more accurate to think of a dating coach as a type of self-development mentor. The dating coach aims to empower their client, helping them to learn how to be confident and how to overcome personal challenges that limit them in the dating field.
As such, the emphasis isn't just on dating. The skills that dating coaches teach can bleed over into many different fields. Coaches also tend to focus on helping people to find and develop a relationship that is going to last. This means that most won't teach clients to be manipulative.
There are many different tools and styles that you can use as a dating coach, the choice is entirely up to you. However, you do need to be confident in your own interpersonal skills.
While dating coaches are powerful, the field isn't currently well-known. It may take time to market yourself and to get clients. Still, word of mouth would be powerful in this field. You might only need a few satisfied clients to get the ball rolling with your business.
8. As A Consultant
Acting as a consultant is similar to being a coach, but there are distinct differences too. A coach is generally trying to support and guide their clients. This tends to be a very integrated process, where the coach is actively invested in their clients.
On the other hand, a consultant plays a more external role. For example, an online business consultant might have a handful of Skype sessions with their client. During these sessions, the client might outline their plans and approaches, while asking the consultant specific questions.
The client would use the information that the consultant gave them, but the consultant wouldn't be involved every step of the way. In some cases, there might only be a few interactions between consultant and client, or perhaps just one.
Being a consultant can be more appealing, as you don't need to get as intimately involved with each individual client. However, in both cases, you need to develop a reputation in your chosen field.
You're only going to be successful as a coach or a consultant if people think your advice is worth listening to. Having a degree behind you would help, as would any other relevant qualification. Taking the time to get involved in your chosen field and market yourself well is also important,

Providing Important Services
9. Building Websites
Having an online presence has never been more important. This is even true for local businesses that do not operate online at all. Having a functioning website doesn't just ensure that customers can find the company, a site also helps the company look more legitimate.
While some businesses have their online game down pat, others have no idea what they're doing. This is especially common for small local businesses. Many such businesses don't have the money to hire a large company to build their site and may not even know why having a site is important. That means you can make some pretty good money if you can provide local businesses with a simple, effective website.
Local businesses are perfect targets for a side hustle – even if you've never made websites before yourself. Building a WordPress website is pretty simple. Practice 10-20 times building your own websites, then you can develop a pitch for local spots who you see aren't online already.
You may also be able to provide other services to businesses at the same time, such as advising them about what they might want on their site or on digital tools to complement their business.
The great news about this side hustle is that it works in every town city or town in the world. Local businesses are always competing for new clients, and it's not that hard to understand that getting on the web is no longer a "fad". It's a must!
10. Proofreading And Editing
Most writers will need their pieces proofread or edited by a third party. This is even more true for people who don't write well.
Part of the reason is that people often miss errors when looking at their own work. It's pretty easy to read a sentence as how you meant to write it, rather than what is actually on the page.
This type of side hustle can be done in-person, but often works better in the online environment. In some cases, you might get hired by a site or a company to proofread and edit content.
This pattern often happens with sites that hire multiple freelance writers. If the site owner hopes to be mostly hands-off, they may hire 1 or 2 people to provide quality control. As such, roles like this might be found on a freelancing site, like UpWork.
There are also some sites that specialize in editing, like EditFast. Just make sure you do your due diligence. Some sites aren't nearly as good as they first seem.
11. Being A Social Media Manager
Here's another role for anyone who loves working online. This time we're talking about managing social media accounts. This role is normally something that you would do for a business, especially if they do not have many technical skills of their own.
One example would be running Facebook ads for local businesses. This process can be confusing for people who don't know what they're doing. It's also easy to spend a lot of money on the ads, without getting the desired outcomes.
A good social media manager can help businesses to optimize their ads. The role could include other things too, such as creating posts, responding to messages from potential clients.
This type of role frees small business owners up to work on the part of their business that they're good at, while leaving social media to the expert – you.
Promoting yourself locally is one of the best ways to break into this industry. Focus on businesses that do not have a good social media presence. Pitch your services to them, with an emphasis on how you can improve their outcomes.
The goal is to convince them that they'll ultimately earn more money if they hire you. If you already have a couple of clients under your belt, your reputation may speak for itself. If not, you might need to offer a lower rate or get creative in how you pitch yourself.
12. Walking, Washing And Caring For Pets
While pet owners love their companions, life can often get busy and complicated, leaving little time to help the pets stay happy and healthy. This is where you can help.
Walking dogs is probably the most common side hustle involving pets and it works exactly as the name suggests. There are some online services and apps that help you connect with clients or you can work for yourself. The latter has higher income potential in the long-term, but you'll need to do more work to find clients initially.
Pet sitting is another popular choice, where you are caring for pets, often in your own house. This might be an overnight process or involve them staying with you for a length of time. You could offer to bathe the pet as part of the deal or as a service in its own right.
These three services are just some examples. You can support pet owners in many other ways too, such as through grooming services, taking pets to the vet or taking them on adventures.
One key approach is to think about the support that pet owners are likely to need, along with what you can offer. Where these areas intersect is the ideal spot for you to be focusing with your side hustle.
13. By Officiating Weddings
Being a wedding officiant is a surprisingly good side hustle, as long as you're comfortable in front of a crowd. The amount you earn can vary dramatically, but it isn't unusual to see officiants making from $300 to $500 for a wedding ceremony.
Becoming an officiant isn't as difficult as it sounds either. The exact requirements vary from one state to the next, but they're normally not too difficult (or expensive!).
Because there are many wedding officiants out there already, the best money to be made comes from non-traditional officiants. Many people simply don't want the traditional religious ceremony anymore. Some don't want any mention of religion at all.
14. Doing Tasks For Home Owners
Owning a home comes with many responsibilities, making home owners perfect clients for anyone who wants to make some money. There are plenty of individual services that you could offer, such as mowing lawns, shoveling snow, clearing yards, washing windows, cleaning gutters and even house cleaning.
You can get more creative too. Think about the needs people have that aren't normally met. What about helping people to take down holiday decorations? No one really wants to do the work to put everything away nicely for next year.
You could choose a single service to specialize in or perhaps a combination.
Regardless of the services that you offer, being professional matters. Present yourself well. Business cards always help, as does having a business name.
15. As A Personal Trainer
Personal trainers are often found in gyms, but you can also work for yourself. With this role, you're helping people to get in shape and/or lose weight.
One great aspect is that this side hustle can be however big or small you want it to be. You might even be able to turn it into a full-time business in the long-term, if your clients are satisfied.
There aren't many legal requirements to be personal trainer, as licenses aren't required and there is no national certification. But, at the very least, you'll need to know the field. Having liability insurance from the beginning is also important.
Take the time to think about the specifics of what you're going to offer. Are you going to work with experienced clients or ones who have never visited a gym before? Will you have exercise machines for clients to use or will you rely on basic equipment and body weight?
What about location? Will you work with clients in their own homes or somewhere else? There are no right or wrong answers here, but working out your angle will help you decide how to promote yourself.
16. As A Notary
Getting documents notarized is a big deal in many fields, which makes this an interesting side hustle to consider. The first step is to become a notary public. The process varies depending on your state and you may have to go through screening, certification and some training.
The cost of being a notary isn't too bad. You'll often be paying somewhere from $140 to $200 – and the entire process might take you a month or two.
Online averages suggest that notary publics earn around $13 per hour. But, they don't get paid per hour. They earn a fee per filing instead, which gives you the chance to increase your hourly average by funding more jobs.
Finding work initially will involve significant effort. That's true for most side hustles. A bigger consideration is that a notary public is an official role. It's a role to take seriously, as you're acting as a witness to help prevent fraud.
The nature of being a notary public means that there is responsibility involved. There may also be legal ramifications if you get something wrong. So, the role isn't one to take on lightly.
17. Helping People To Move
If you're looking for a physical role, helping people to move could be just the ticket. Moving house is never any fun, especially for people with a lot of stuff. Helping with the process makes life easier for everyone.
Some services can help with this process, including Dolly and Bellhops. These are both designed to help connect clients and movers to one another. The services also make it easier to work in teams. Sometimes you can even earn without having a truck.
The downside is that such services limit your income. You can't charge whatever you want and much of the control rests with the company.
If you have a large enough truck and/or a trailer, you could set up this type of side hustle on your own. You're bound to get customers if you advertise in your local area, especially if your prices are reasonable.
While there are many large companies out there that specialize in helping people to move, these tend to be expensive and can be frustrating to deal with. Customers will often prefer a more local solution, especially if the whole process feels friendly and more personal.

Unusual Ways To Help People
18. As A Cuddler
Here's an interesting side hustle to consider. Being a professional cuddler is actually a thing and you can make money simply by cuddling people.
This isn't even meant to be a sex-based side hustle – the idea specifically focuses on platonic cuddling where people are fully clothed. Cuddling focuses on the importance of human connection and touch, especially for people who do not get touch regularly in their own lives.
Professional cuddlers are reported to earn from around $40 to $80 an hour, plus extras from tips. The field is still growing, so it may take time to find work if you're in a small city.
19. Personal Concierge
A personal concierge is an interesting role, one that has some similarities to being a personal assistant (or a virtual assistant). As a general rule, being a personal concierge is an in-person role.
The basic idea is that a personal concierge is a problem solver. A person in this role helps to meet the client's needs, generally by organizing other people or by running basic errands.
For example, if the client needed their house cleaned, a personal concierge would be the one arranging for a maid, rather than the person doing the cleaning. This role is best suited for extroverts, as you need to interact with people regularly, often in challenging situations.
Being able to problem solve and think outside of the box is important too, as every client is different. You'll be expected to be fast on your feet. The role will go smoother if you can also anticipate problems and work to avoid them.
The in-person nature of being a personal concierge means that you'll probably need to focus on networking to find work. Having business cards is always a good starting step. You might also consider your own website to clearly spell out the services that you offer.
20. Senior Concierge
A senior concierge is a variation on the idea of being a concierge. The role is based around the idea that seniors often struggle to care for all of their needs themselves. Having someone who can help in some of these areas can provide the senior with more independence, giving them the chance to live at home for longer.
Senior concierges may be involved in any number of roles. Some of these may be hands' on, while others may involve organizing someone else to complete tasks.
Examples include providing assistance with bill paying, offering a daily check-in service, shopping for groceries, basic household cleaning tasks, home organizing and providing transportation.
You could choose the services that you have the most experience with or feel that you can do well. Marketing yourself may take a little work, as the idea of a senior concierge is still relatively unknown. However, demand is high, especially as many people don't have the time or resources to fully support their aging parents.
21. Be A Virtual Assistant
Virtual assistants are similar to regular personal assistants except, you know, they operate online instead. Virtual assistants is an ever increasingly important jobs as businesses shift to online work, and it's a great opportunity for introverts who need a side hustle but don't want to go banging on doors asking for a job.
Precisely what a virtual assistant does is going to vary depending on the situation at hand. Examples include customer service, correspondence, developing presentations, managing social media, data entry and research.
The general idea is that a virtual assistant helps businesspeople to do tasks that they do not have time for or simply do not want to do.
We're not just talking about large businesses either. Some small businesses use virtual assistants, as a virtual assistant can easily just do a few hours of work a week. This is much easier for a new business than trying to hire an in-person personal assistant or secretary.
You could look for a traditional job as a virtual assistant by going through job listings. Pickings will often be slim, but you may get lucky. Freelancing sites like UpWork are another option to consider. You'll face considerable competition here.
You can find virtual assistant jobs in-person too. This could involve pitching your services to local businesses, especially those that are likely to need support but may not be large enough to hire someone full-time.
Picking a niche can often you get noticed. What type of services will you focus on?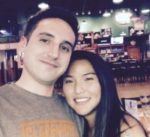 Nathaniell
What's up ladies and dudes! Great to finally meet you, and I hope you enjoyed this post. My name is Nathaniell and I'm the owner of One More Cup of Coffee. I started my first online business in 2010 promoting computer software and now I help newbies start their own businesses. Sign up for my #1 recommended training course and learn how to start your business for FREE!