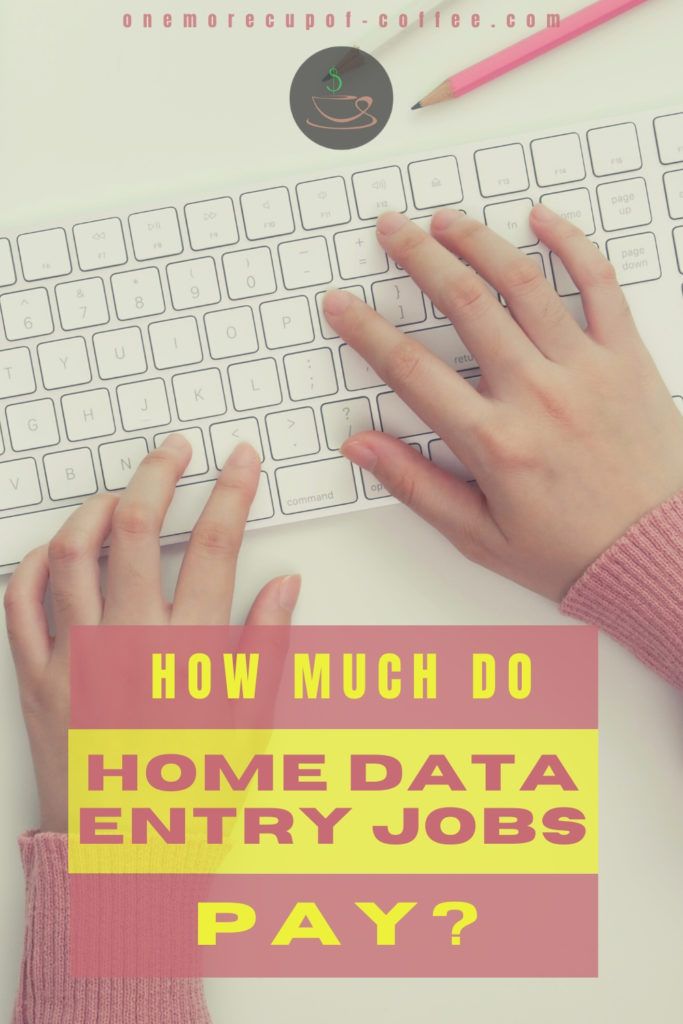 These days, there are tons of work-from-home jobs to supplement your income or replace it entirely. For example, if you are talented at writing, you could be a freelance writer. Or, if you have an eye for design, you could be a graphic designer. While those are popular choices, one of the most sought-after remote work jobs is none other than data entry.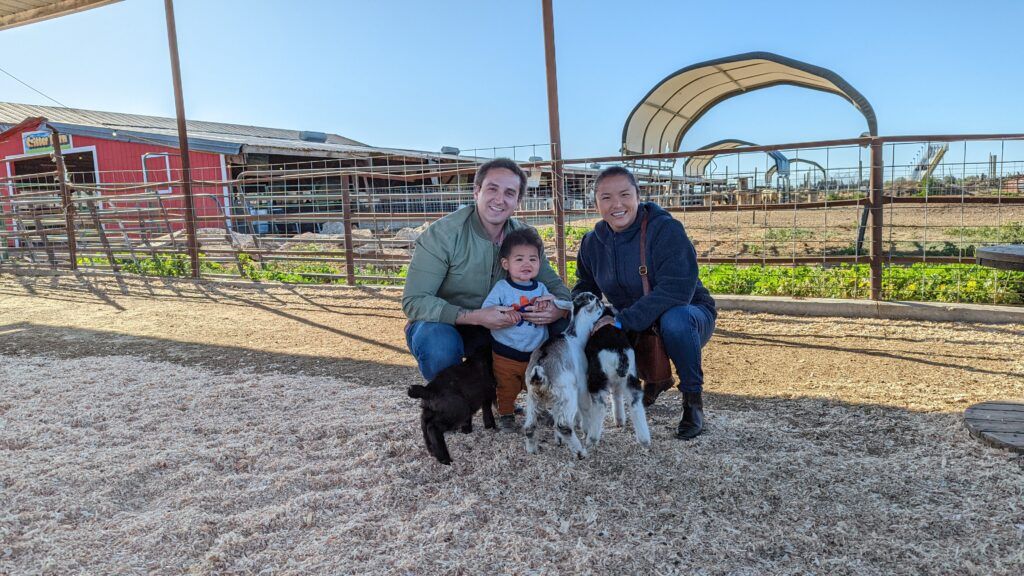 Are You Ready To Work Your Ass Off to Earn Your Lifestyle?
Are you tired of the daily grind? With a laptop and an internet connection I built a small website to generate income, and my life completely changed. Let me show you exactly how I've been doing it for more than 13 years.
Generally, data entry clerks enter data from documents into company databases at an office. However, more and more, these positions are turning into remote work positions. The question is then, how much do home data entry jobs pay? Is it worth transitioning or starting a home data entry job? Is it a viable option aside from previously mentioned work-from-home jobs like graphic designer or freelance writer?
In this article, we're taking a look at how much home data entry jobs pay, how you can get started in this field, and what you need to know to set yourself up for success.
How Much Do Home Data Entry Jobs Pay?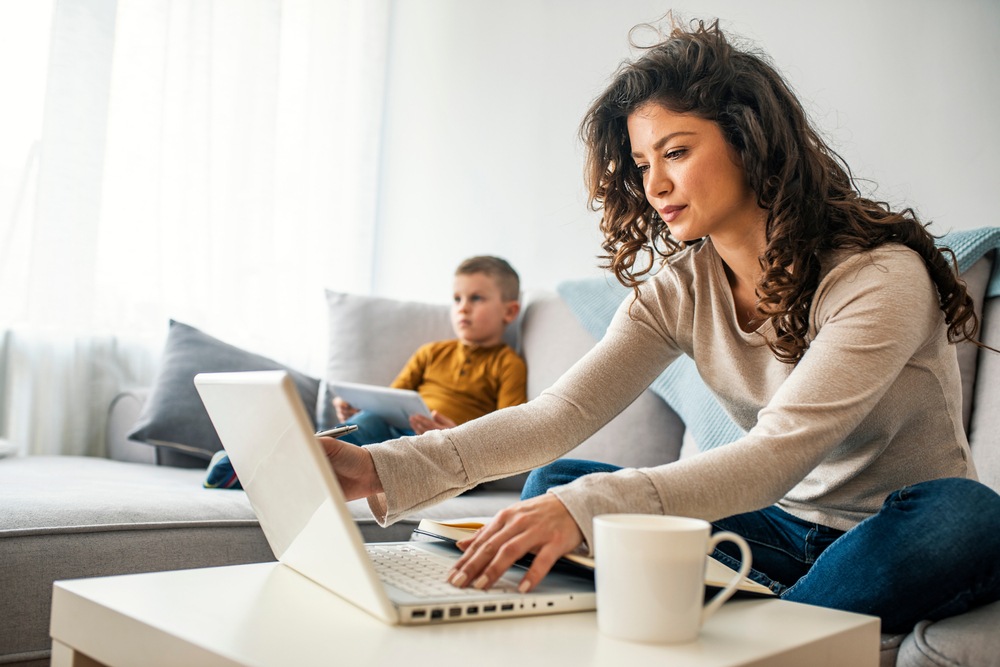 On average, work from home data entry jobs pay a yearly salary of $27,995 in the United States. The yearly salary range is between $21K and $37K, meaning there's room to grow and earn more in a full-time data entry position. Here are five recent salary reports for home data entry jobs with average hourly or monthly pay:
$16/hour – Data entry specialist in Houston, TX with 1-2 years experience
$4,400/month – Data entry processor in California with 5-7 years experience
$12/hour – Data entry operator in New York with 1-2 years experience and a $14k cash bonus
$15/hour – Data entry clerk in Pittsburg, PA (years of experience unknown)
$20/hour – Data entry specialist in Los Angeles, CA with 1-2 years experience
You can expect the average hourly pay for entry-level home data entry jobs to fall between $12-15 per hour which is pretty decent when you're just starting out.
How To Get Started As A Home Data Entry Clerk
The fastest and easiest way to start working as a data entry clerk is through freelancing platforms. There are plenty of services online that offer basic to expert-level data entry jobs you can do from home that will earn you decent money.
Here are a few of the best places online to find remote data entry jobs:
The above freelancing platforms are generalist — meaning, they offer a wide variety of jobs needed for different skillsets. Data entry jobs are usually aplenty on these sites as they are in high demand. You're likely to land a better gig as well since these platforms inspire trust among bigger brands, agencies, and companies looking for talented freelancers online. However, if you don't have any luck with those, you can try searching for data entry jobs on sites with a narrower focus. For example, Toptal is one such platform that outsources work in particular niches such as software development, design, and finance.
There are plenty of advantages to freelancing, but one downside you might find with work from home data entry jobs is that freelancing doesn't secure you any benefits. That's why you might want to consider home data entry jobs with a company instead.
Finding Home Data Entry Jobs With A Company
To find full-time home data entry jobs with benefits, look for telecommuting opportunities with companies that permit data entry specialists to work from home. Such companies can be hard to find, but not impossible. Keep in the mind as well that the nature and size of the company will determine the data entry job pay.
In any case, there are dozens of legitimate home data entry jobs available right now on Flexjobs.com, a popular platform for finding flexible and telecommunicating commission jobs. Here are twelve companies that are known to hire data entry clerks and specialists. If none of those are hiring or interest you, you can branch out by using job board websites such as Indeed.com, Monster.com, or even LinkedIn.
Nowadays, even a quick search for "companies hiring home data entry jobs" will result in a Google search with recent data entry job listings that you can apply for. You can then have a quick overview of the job, including payment details and requirements, before choosing to apply directly or via the job board websites like DailyRemote.com and ZipRecruiter.com.
Between freelancing services, company listings, and local businesses, finding available data entry jobs shouldn't come as much of a hassle.
If you need more direction, check out this below video on data entry work for beginners.
5 Online Data Entry Jobs Worth Checking Out Right Now
1. Amazon Mechanical Turk
Amazon MTurk is a popular choice among home data entry workers even though it's not the best if you're wanting to earn big bucks. In essence, it's a crowdsourcing platform dedicated to hiring independent contractors to perform simple data entry tasks. Creating an account is easy and free to do.
2. Kendall Creek Communications
Kendall Creek Communications is a reputable US-based company providing services catering to data entry and transcription related to social security and immigration.
3. Clickworker
Clickworker is another type of generalist freelancing platform, but with a high concentration of data entry jobs. Ideal for both entry-level performers and skilled data entry specialists. Clickworker's service is free to use and great for earning in your spare time from data entry work or related jobs.
4. Microworkers
Microworkers.com is the place to search if you simply want to test your hand at short and sweet data entry tasks. Here, you can apply to several smaller data entry jobs rather than committing to one large on-going project.
5. Capital Typing
Capital Typing is a company providing multiple data and clerical services for businesses around the world. They hire independent freelancers for their bulk data entry jobs. You can also apply to be a transcriptionist or a content writer.
Home Data Entry Job Requirements & Skills
Data entry jobs are popular because they don't require a higher educational background. Typically, a high school diploma or GED-equivalent is only required to get started.
However, as you gain in experience, you can typically expect companies to require at least 2-3 years of experience managing complex data entry tasks.
On top of applicable education, training, and experience, you typically need the following skills to successfully fulfill a data entry position:
Fast typing skills
Basic computer skills with knowledge of Word tools
Strong language (English) skills
Knowledge of popular processing tools such as MS Office Word, Google Drive, Excel, etc.
Prior experience or understanding of data software
Attention to detail
Excellent organization skills
Basic Tools You Need For Data Entry Jobs From Home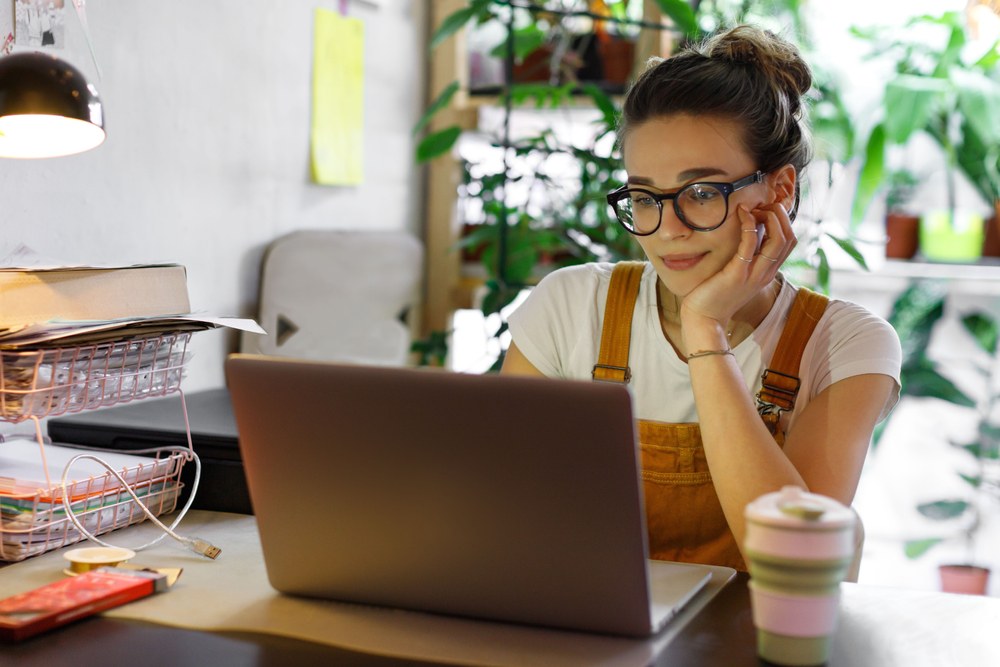 You won't go far in your data entry job if you don't take the time to set yourself up for success, including making sure you have the appropriate equipment. You should also consider making office space at home so you can stick to your data entry job schedule without distractions.
Typically, you need the following basic tools to complete all types of data entry work:
A laptop/desktop Mac or PC with fast, reliable wifi
Access to processing tools such as Microsoft Office, Google Suite, or equivalent
Mobile phone or landline
Alternative Options For Home Data Entry Jobs
The skills acquired through data entry jobs are easily transferrable to other work from home positions. So if you ever strikeout of data entry, or aren't satisfied with the earnings, you can always branch out to similar positions while remaining location-independent.
Transcription
Transcription jobs are highly similar to data entry in that the two share the same skillset. You need to be a quick typer, have an eye for detail, and have a strong command of the language in question. Transcribing can earn you a decent amount of money, too, depending on the volume of work and how quickly you can transcribe the audio or video.
Copywriting
Copywriting is a great alternative job to data entry for those seeking a little extra creativity in their work. Copywriting is a form of writing designed to drive sales for campaigns through email marketing, website copy, and ad campaigns.
Social Media Manager
Social media manager tasks are similar to data entry, but with a focus on company branding and identity. Compiling content, managing social profiles, scheduling content — all of these skills can be learned from having basic typing and computer experience relevant to basic data entry jobs.
Online Customer Service (Chat/Email)
If you consider data entry work lacks social communication, perhaps you could consider online customer service jobs through chat and email. Live chat and email customer support is a high-in-demand position as there are frequent listings for this type of work on sites such as Upwork.
If you're bored at your office job then it might be time for you to look into remote work. Luckily, there are tons of opportunities to earn an income online with home data entry jobs remaining at the top of the list!
Making money online is one of the best opportunities to scale your earnings. In fact, some jobs pay weekly, making online work a very attractive opportunity for making a quick cash turnaround. Although freelancing doesn't offer company benefits, having the freedom to work at your own pace allows you to maximize your earning potential.
Since data entry jobs have low requirements you can start earning to supplement income while building up experience and skill to eventually take your remote work to the next level with a full-time data entry adventure (or with another online job). The possibilities are endless!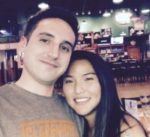 Nathaniell
What's up ladies and dudes! Great to finally meet you, and I hope you enjoyed this post. My name is Nathaniell and I'm the owner of One More Cup of Coffee. I started my first online business in 2010 promoting computer software and now I help newbies start their own businesses. Sign up for my #1 recommended training course and learn how to start your business for FREE!