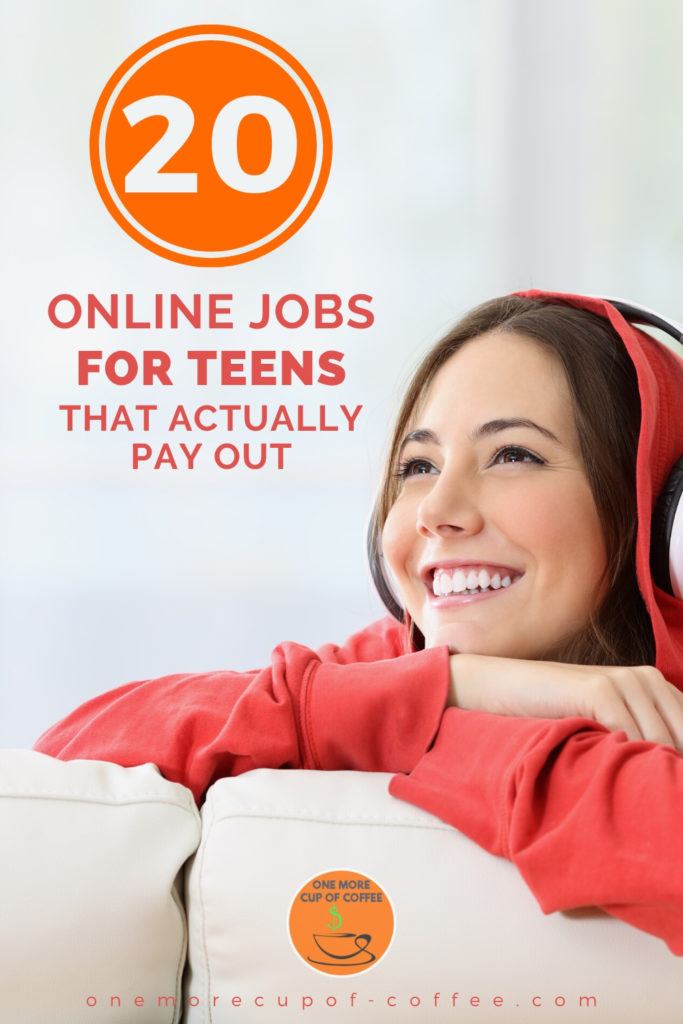 More and more, people are turning to the online world to make an income. Even teens! Current-day teenagers actually grew up with the internet so they're extremely tech-savvy. If you've ever seen a kid hold a phone, then you already know that. Most of the time, they're teaching us how to use new devices! What's more, they're starting to realize you don't need to be an adult to start earning money. That's where online jobs for teens comes in!
By working online, teenagers are able to break free from the typical job opportunities that usually mean long hours after school lets out. For years, teens who needed, or wanted, to make and save money had to get a job as a grocery bagger, baby sitter, restaurant server, or fast food worker. Although these jobs are beginning to pay more as wages increase at popular employers of teens (Target, McDonald's, etc), they are not an ideal solution for teens who want to enjoy both the physical and financial freedom of working online to earn money.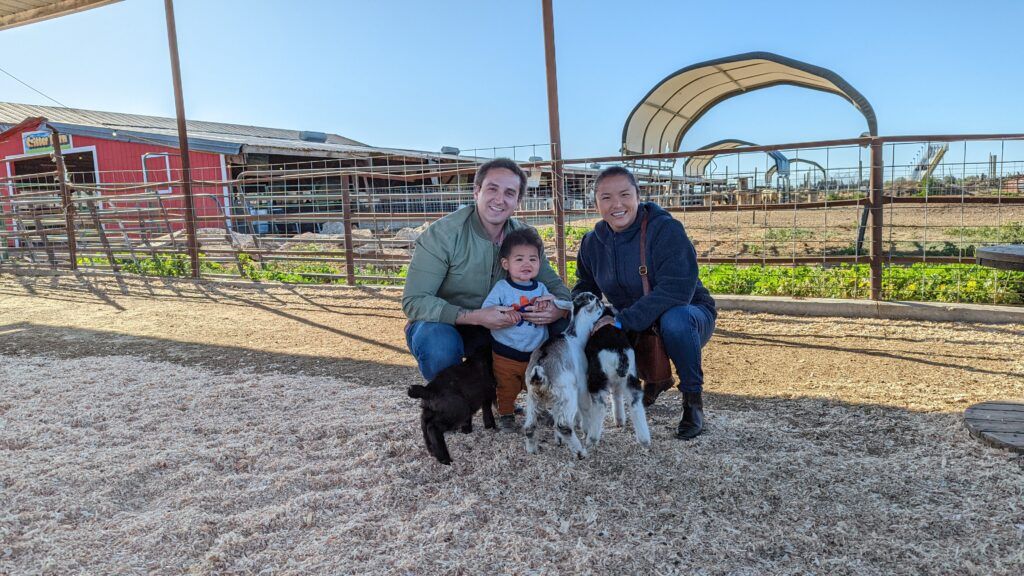 Are You Ready To Work Your Ass Off to Earn Your Lifestyle?
Are you tired of the daily grind? With a laptop and an internet connection I built a small website to generate income, and my life completely changed. Let me show you exactly how I've been doing it for more than 13 years.
Below are the top 20 online jobs for teens that actually payout!
Note: These jobs aren't necessarily meant to replace a part or full-time earning job by any means, but they do allow for teens to earn money online doing everyday tasks straight from their laptop or smartphone.
20 Online Jobs For Teens That Actually Pay Out!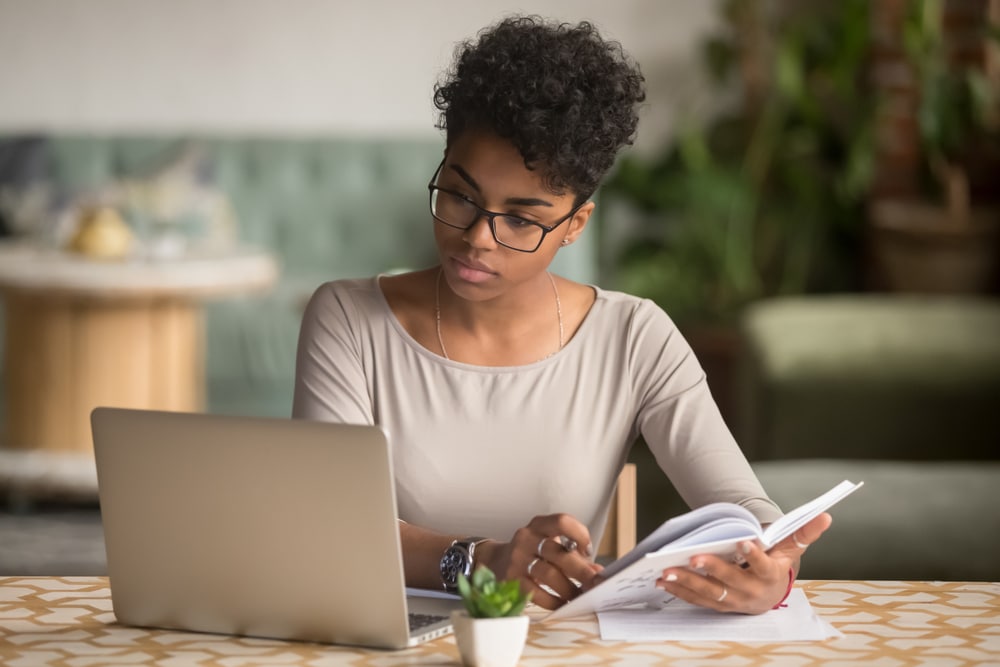 Here is a quick breakdown of the types of popular online jobs for teens that are numbered below. As a reminder, some of these are more like side hustles that teens can do to get paid; most aren't going to suffice as a substitute for a full-time job.
Paid surveys
Freelancing
Ads
Selling products
Reviews
Shopping
1. Survey Junkie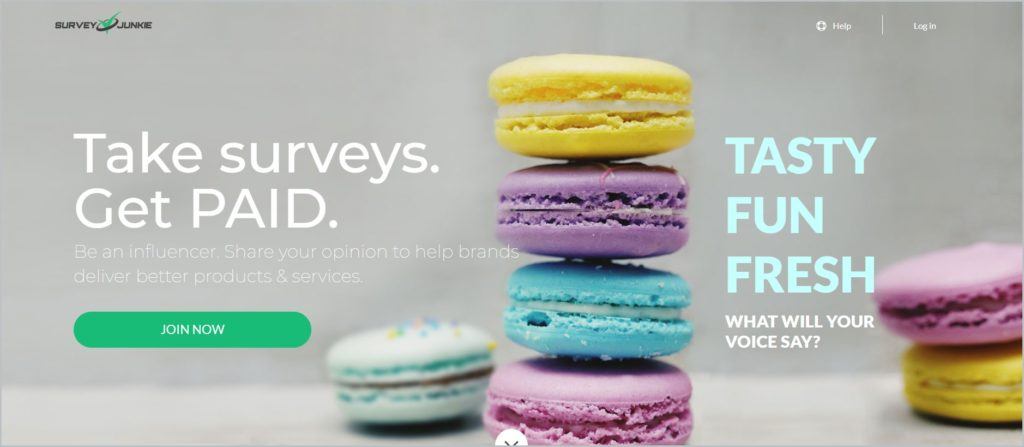 Survey Junkie is one of the leading online survey platforms where you can share your opinions on brands and products and get paid for it. Each survey pays out $1-3 on average or credits you with 20-200 points. You can receive compensation either through Paypal or via gift cards to use at places such as Amazon or Starbucks. The minimum threshold to get paid is 1,000 points, or $10.
2. InboxDollars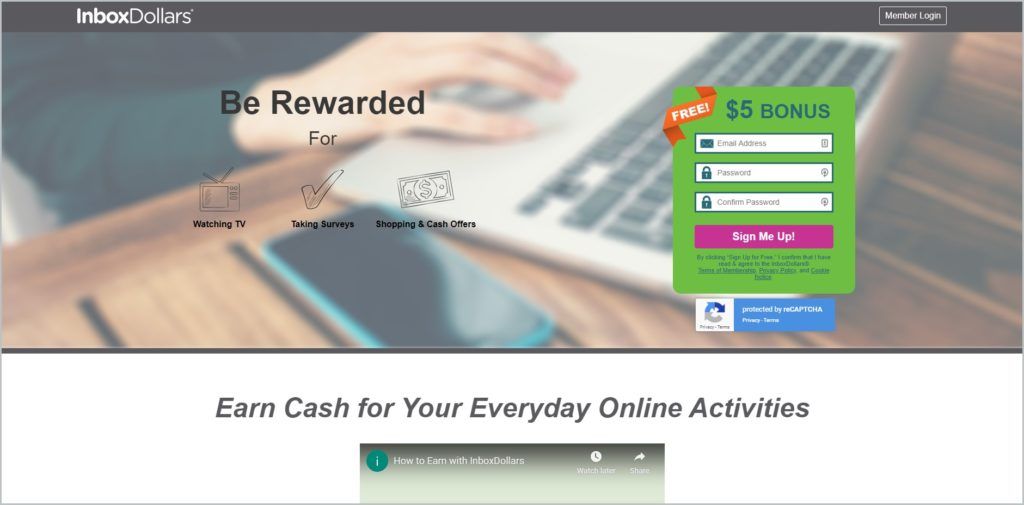 InboxDollars is a fun side hustle job for teens that earns you cash by reading emails, playing online games, taking surveys, or shopping online. The payout varies from $0.25-$5.00 or more per survey. You will either be paid in cash via a check in the mail or via PayPal gift cards. You also get a $5 bonus just for signing up (it's free!).
3. instaGC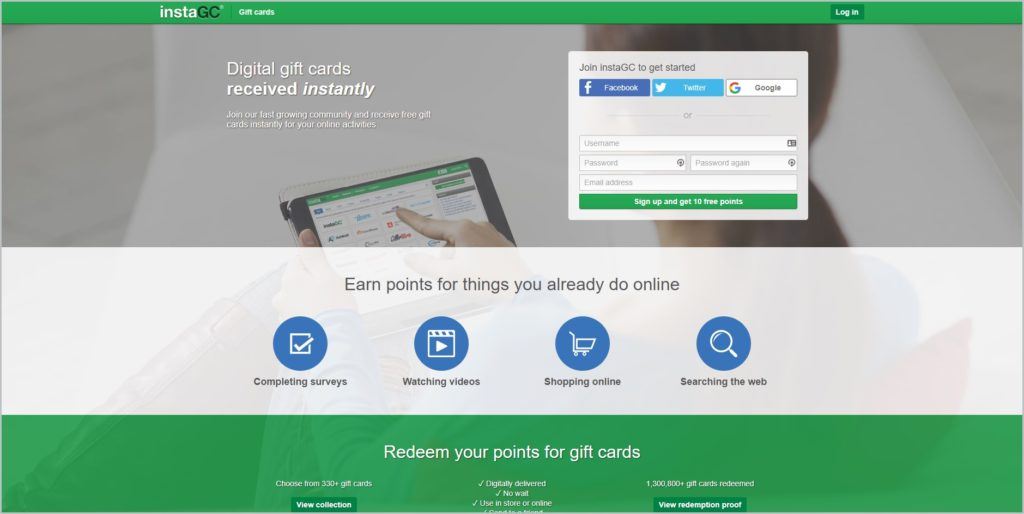 URL: instaGC
Pay: 100 points = $1
Age: 13+ years with parental consent
instaGC takes online surveys just a step further. You can get paid to watch videos, shop online, and test up-and-coming apps. Each task you do on instaGC earns you between 10-100 points which you can then convert into cash (100 points = $1) or gift cards. instaGC offers more ways to receive your cash too; get paid directly via PayPal, Visa debit card, or even Bitcoin!
4. Swagbucks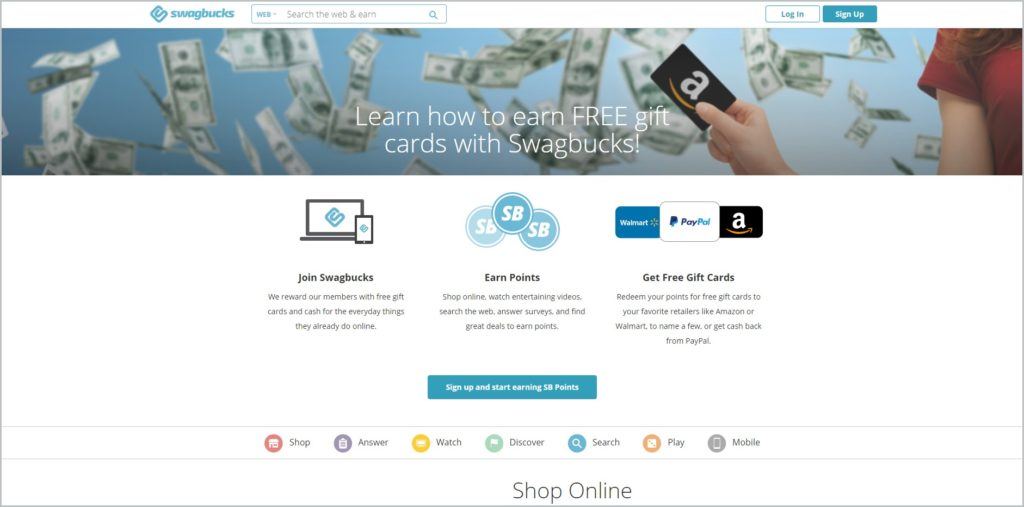 URL: Swagbucks
Pay: $0.40-2.00 per survey
Age: 13+
Swagbucks is one of the most popular online jobs for teens. The platform actively encourages teens 13 and older to begin using and earning from their platform. You can earn real cash when shopping online at popular retailers, such as Target and Amazon, or by completing surveys, watching videos, and even by using their Swagbucks search browser to surf the web to earn points. Once you rack up points, redeem through gift cards or cash via PayPal. Casual users can earn between $20-50+ a month.
5. CashCrate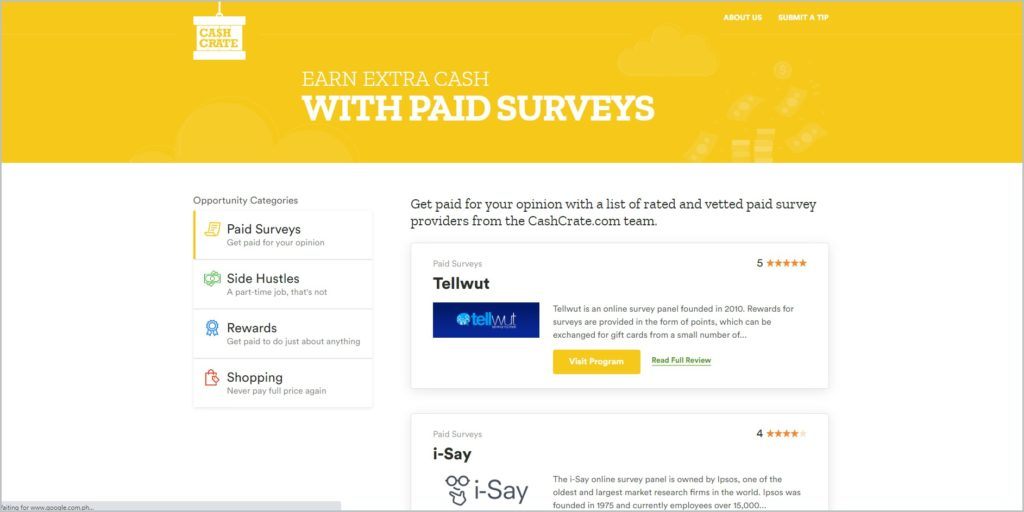 CashCrate used to be one of the best survey sites to earn money. But since April 2019, it's now become a resource that compiles all the vetted opportunities to earn from similar programs online. Using CashCrate is beneficial for finding legit online jobs for teens that are scam-free. You can search through existing programs that offer rewards or payment to find your next paid side hustle.
6. Ibotta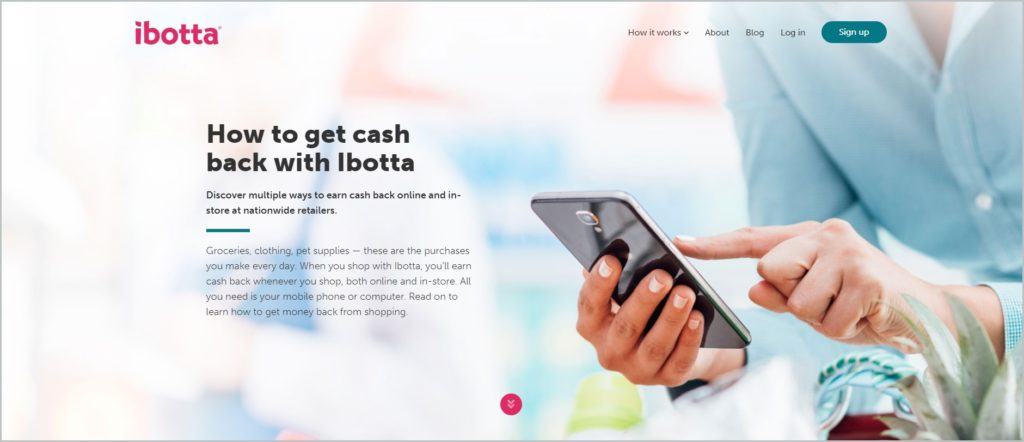 URL: Ibotta
Pay: Cashback / $20 minimum withdrawal threshold
Age: 18+
For teens who like to shop, Ibotta earns you cashback on everyday purchases online and in-store from over 1,500 brands and retailers. You can use the money you earn to save on shopping or you can transfer the cash you earn to PayPal for withdrawal.
7. Rakuten (Formerly Ebates)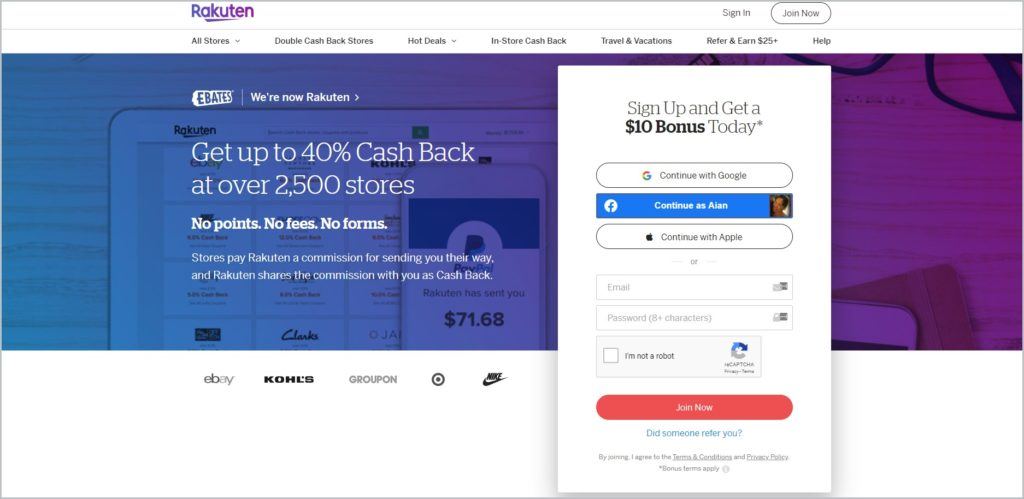 URL: Rakuten
Pay: Cash back; varies
Age: 18+
Rakuten is a stream-lined shopping platform you can use to earn cashback in stores and online. Most of their cashback offers range from 5% to 10%, give or take. It takes money to spend money, but this is one way to earn cold hard cash! You'll receive payment via check or PayPal.
8. Etsy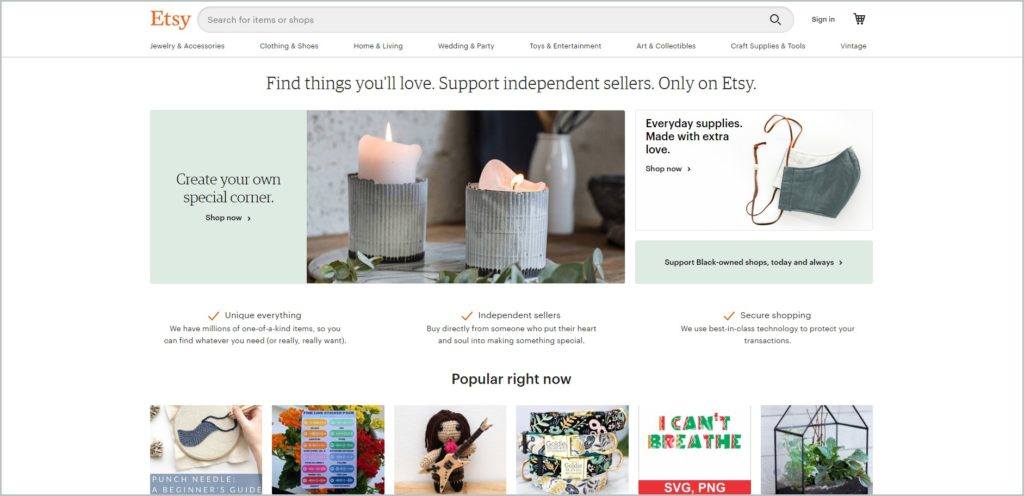 URL: Etsy
Pay: Varies
Age: 18+
Selling is another way to earn money online as a teenager, and if you're crafty, there's no better way than to sell on Etsy. Many teens these days already earn money by creating and selling their handmade products on Etsy's marketplace where millions of people shop every month.
You can also be an affiliate of Etsy and promote Etsy products on your own website.
9. eBay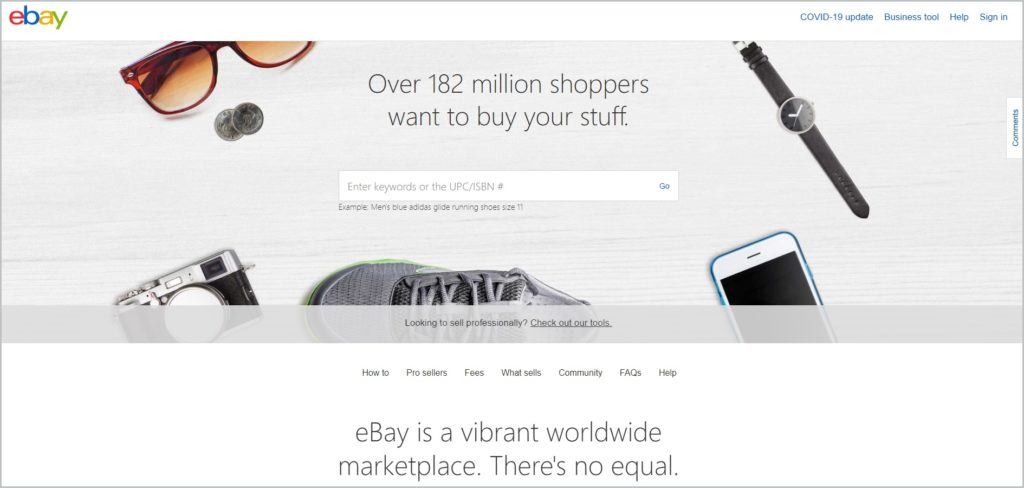 URL: eBay
Pay: Varies
Age: 18+ or teens under 18 can use an adult account with permission
Everyone knows eBay as one of the largest e-commerce platforms, but savvy teens are taking it to the next level and building their own financial empires by selling on eBay. Getting started is easy, but sticking to it and staying consistent will be hard. Nonetheless, eBay is a great online job for teens ready to start a business from home! One of the cool things about platforms like eBay is that you can craft your business to be exactly what interests you. For example, if you are a sneakerhead, you could buy and resell sneakers.
You can also be an affiliate of eBay and promote eBay products on your own website.
10. CafePress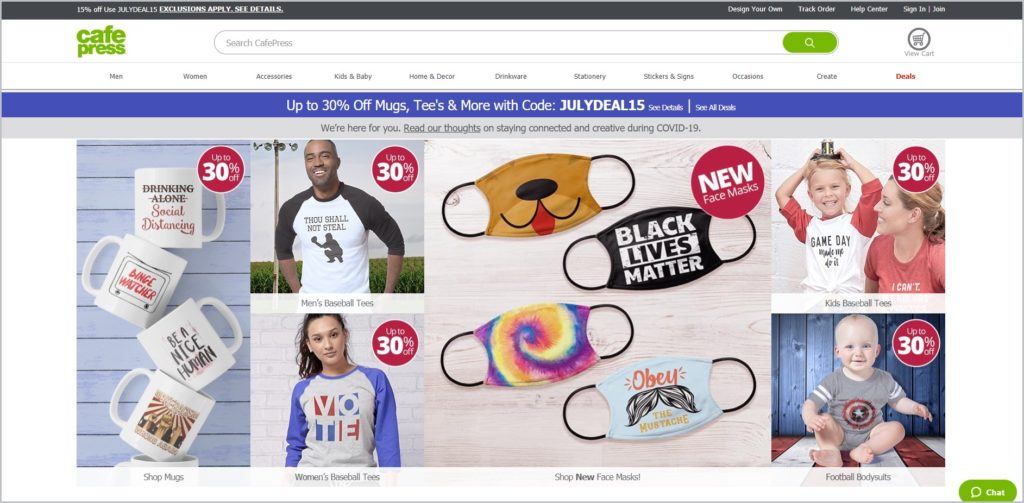 URL: CafePress
Pay: Varies
Age: 13-17 years with supervision, 18+
Another online job teens can start doing is opening a customizable shop on CafePress. You can sell custom shirts, mugs, stickers, water bottles, bags, and loads more. Unlike Etsy or eBay, CafePress handles all the standard tasks of any e-commerce store, even shipping! Earn commissions on all product sales from your shop.
11. Poshmark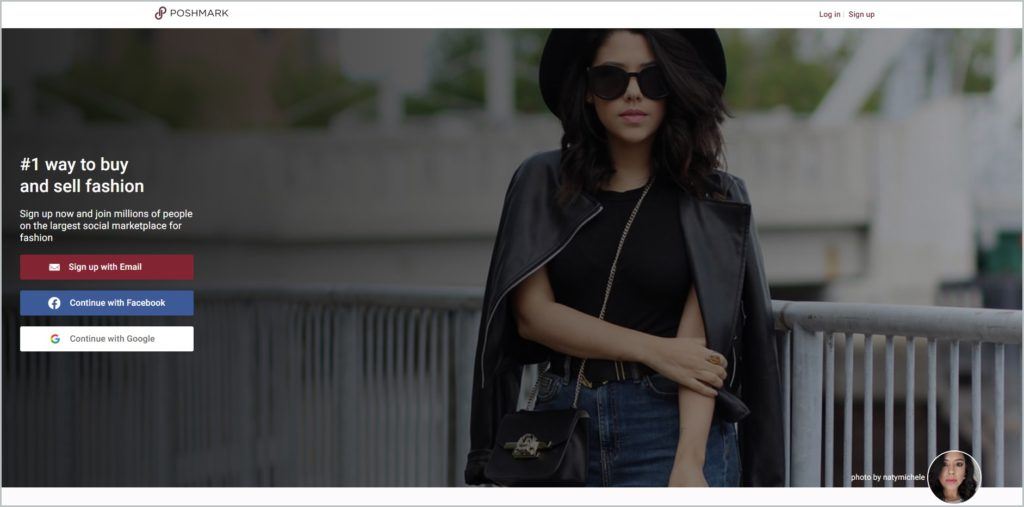 For teens who have a passion for fashion or have lots of clothes, it's possible to earn from selling your closet with Poshmark. List and sell clothes to earn money. You can also buy and sell new clothes, even if they aren't yours. This is a popular platform where users earn money from selling sneakers.
12. Upwork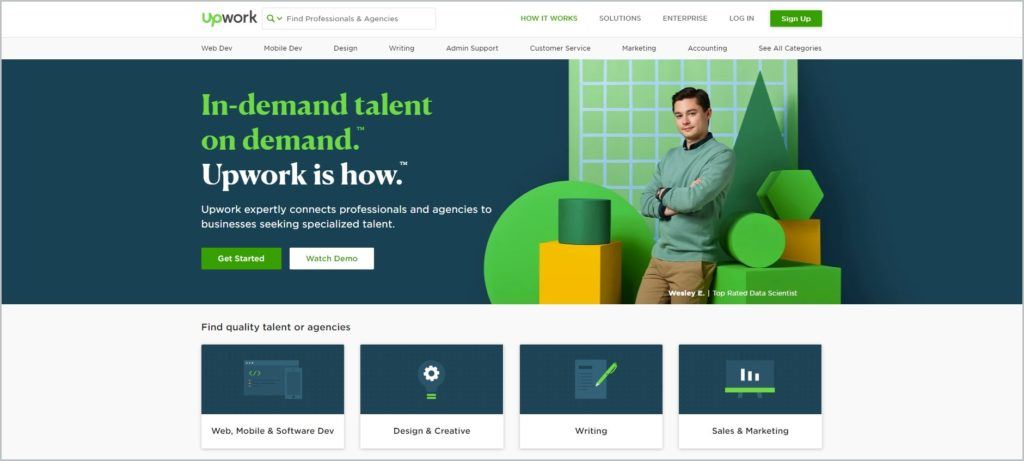 URL: Upwork
Pay: Varies; agreed upon by the client/freelancer
Age: 18+
Have an eye for design? Good at writing? Upwork is one of the leading platforms to find freelancing gigs. The platform is easy to use, reliable, and there's lots of work available for any type of online work; graphic design, accounting, writing, transcription, translation, virtual assistant, social media manager… The list goes on!
13. Fiverr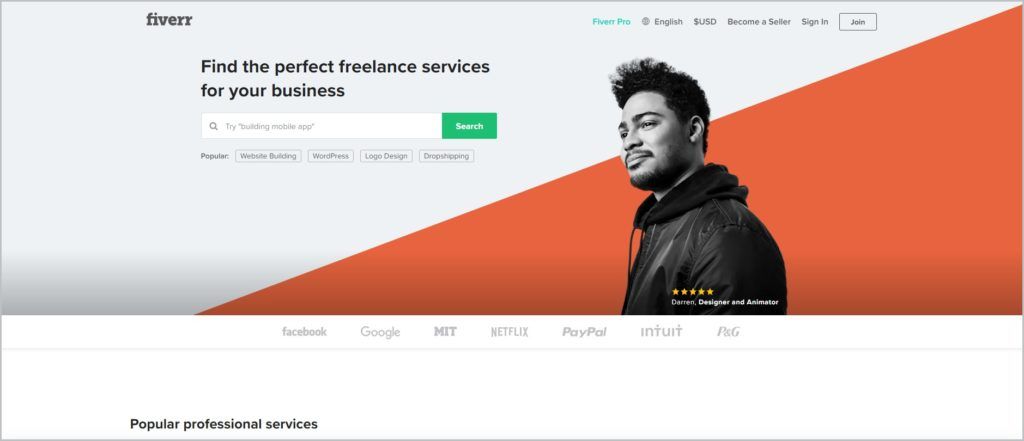 URL: Fiverr
Pay: Varies per gig from $5-995
Age: 13+
Fiverr is another popular freelancing platform but instead of applying to jobs determined by clients, you need to create and sell "gigs" (your skills) that customers can buy from you. The advantage of using Fiverr vs. Upwork is its accessibility to teens under the age of 18.
14. Freelancer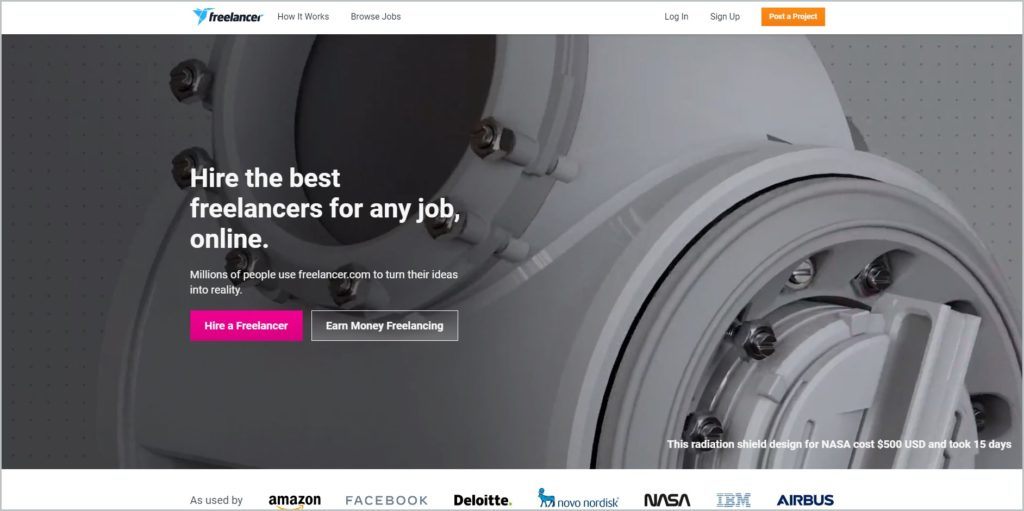 Freelancer.com is another alternative similar to Upwork but with the added benefit that it's available for younger teens 16 years old and above. You can find a variety of jobs posted here every day.
15. The Forum Wheel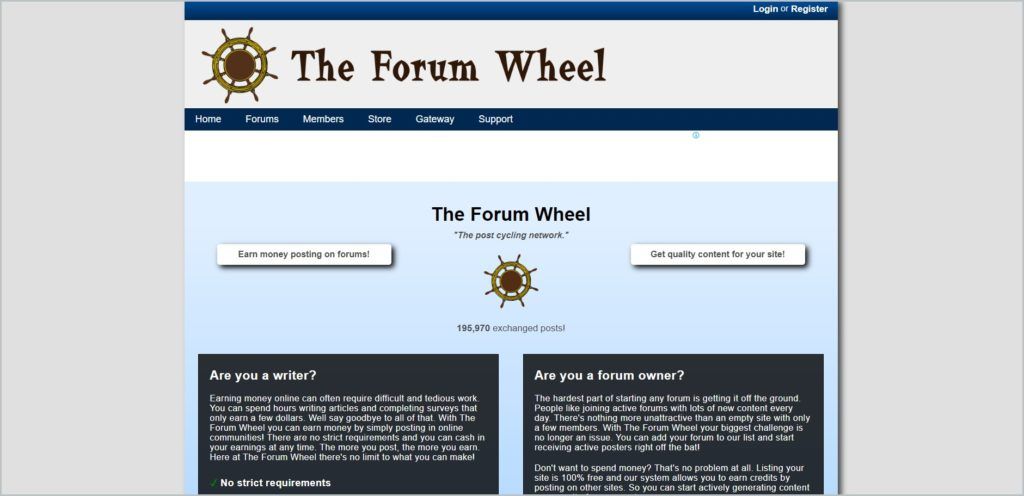 URL: The Forum Wheel
Pay: $0.05-$0.50 per credit
Age: Available for teens of any age
If you find yourself actively engaging with online forums, then you should look into The Forum Wheel and get paid to do what you already do. The idea is to create engagement on forums brands and businesses across a variety of categories. Each time you post on a forum, you earn credits that are converted into cash and paid via PayPal.
16. Branded Surveys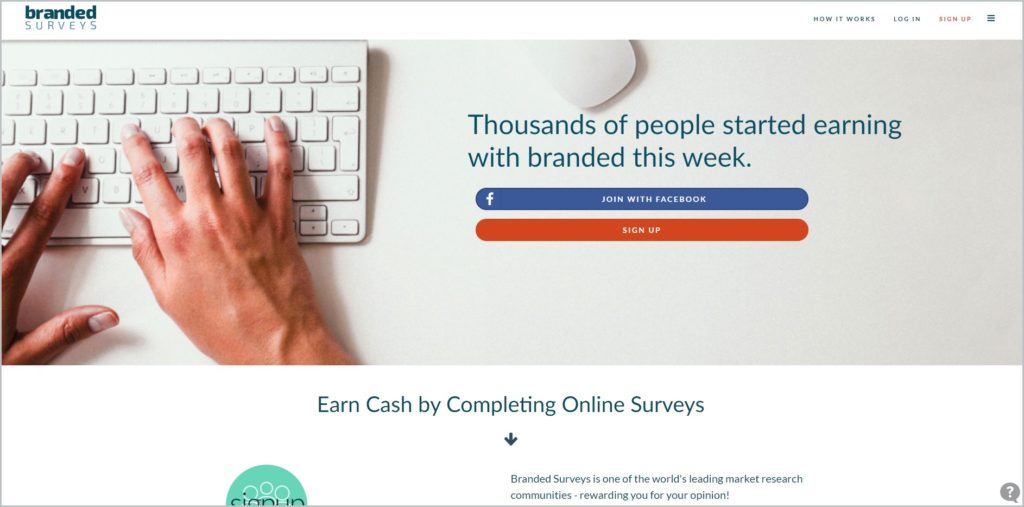 Branded Surveys is another paid survey site that pays you to participate in surveys. Like its competitors, Branded Surveys pays you in PayPal cash ore reward gift cards. Rack up points by taking surveys every day and at the end of the month, you could have a decent spending allowance!
17. Slicethepie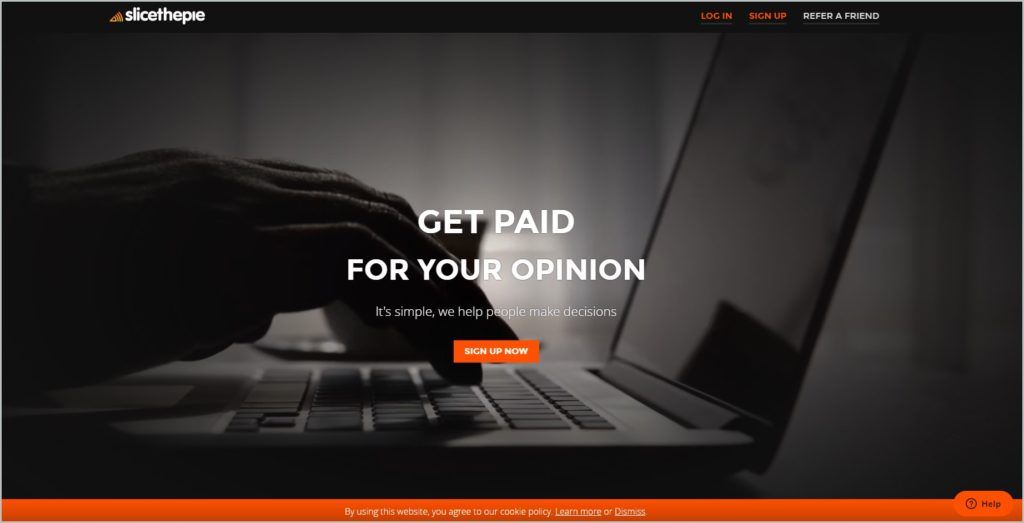 Slicethepie will pay teens cash for simply leaving music reviews! So what exactly can you review? Practically anything; from songs, clothing, and more. The site pays you on the quality of your reviews and star rating on your profile. So the better reviewer you are, the more you can earn!
18. Humanatic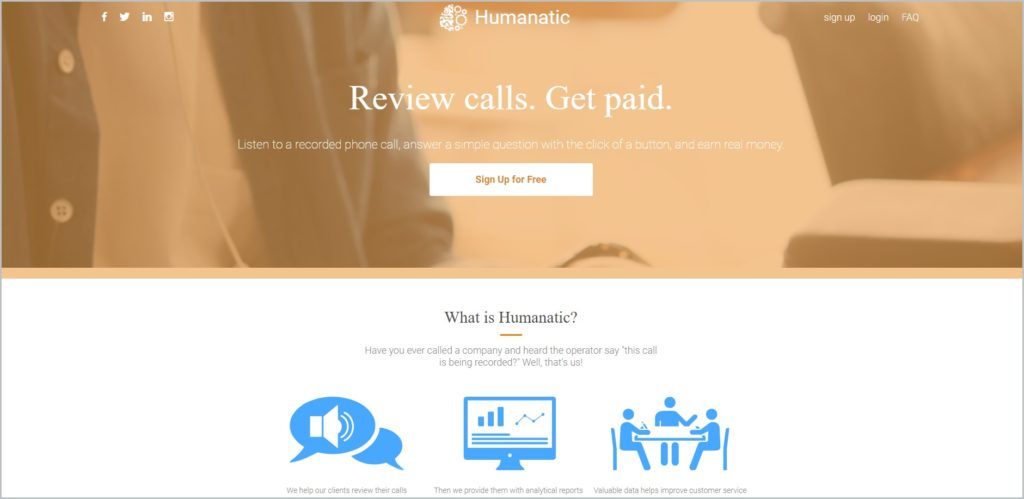 URL: Humanatic
Pay: $1.00-4.50 per hour
Age: 17+
If you're the type of teen who prefers not to speak over the phone, you're in luck. Humanatic requires users to listen and review phone calls and then accurately sort them into the correct category. It's slow work, and one call averages $0.06-0.10 cents per call. You can earn a little more per call, though, by consistently sorting with high accuracy.
19. U-Haul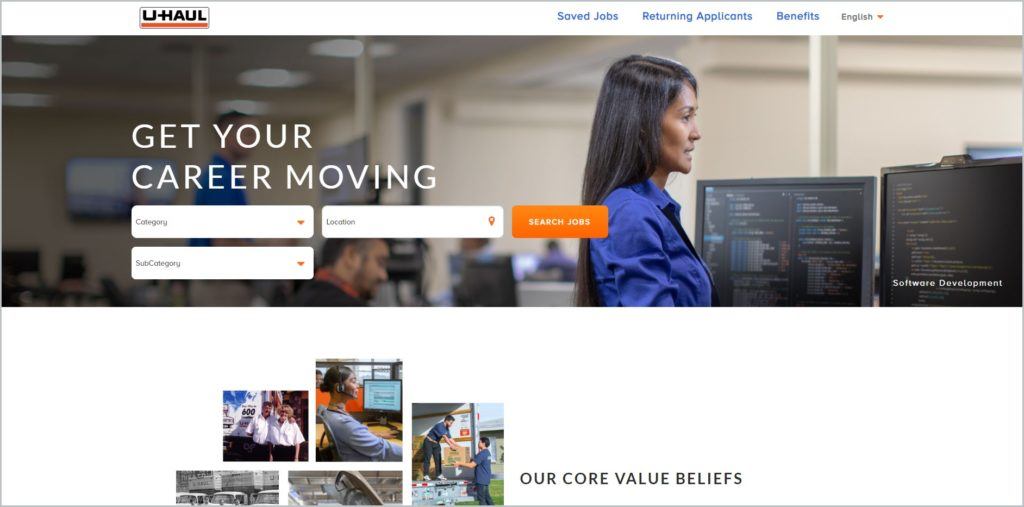 URL: U-Haul
Pay: $7-8 base; $12-14 average per hour
Age: 18+
U-Haul is one of the rare companies that hires teens under the age of 18 for their work from home customer service jobs. Teens with enough spare time can work 25+ hours per week from home and earn decent, stable money from answering customer's calls.
20. Voices.com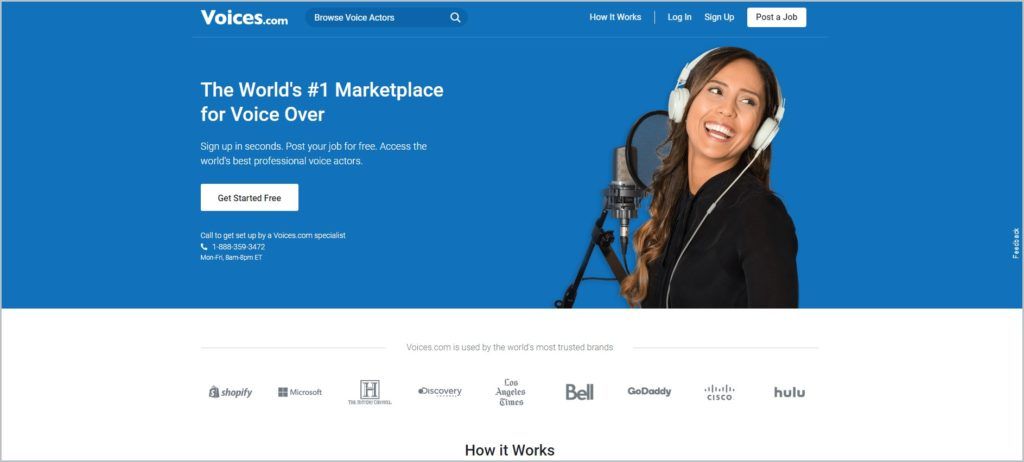 Lastly, we have a unique online job for teens who are interested in voice acting work! On Voices.com, the leading voice-over marketplace, you can apply to jobs for voice acting from radio shows to national TV commercials. If you have strong skills in performing accents, styles, languages, personalities, etc., then join Voices.com for the potential to earn big money by doing voice-over work.
Alternative Online Jobs For Teens
If you're thinking paid surveys and getting rewards isn't the type of online job you're looking for, what are your other options?
Teens today are social media experts, so use that to your advantage. You could be a social media manager for someone else or grow your own brand. It's no longer rare to see teenagers raise to stardom from a viral TikTok, curated Instagram account, or unique YouTube channel. With that said, if you're feeling determined enough, why not start your journey on becoming a blogger or influencer?
Even if you don't want to be an "influencer" per se, you could still build and flip websites.
These online jobs are attainable, but you have to put in the work. There are no easy ways to earn money. If it was easy, then everyone would do it, and it would be low paying. That's the classic supply and demand economics principle. The more you develop a unique skill which requires time to learn, the more you can get paid.
Plus, if you start at a tender age in your teen years, you'll have infinite amounts of room for growth. By the time you're in your late teens and early 20's, you could already be providing yourself a full-time, stable income. Pursuing a career in content creation or blogging is more popular now more than ever. I started building affilaite sites when I was 25, and by the time I was 27, my sites were generating over $10,000 per month. If you're just 15 or 16 right now, you could have a full time income that could put you through college by the time you finish high school.
That's the power of working online. There's no way you could make that much money working in a movie theater or serving ice cream at the local shop!
It's worthy to note, too, that while the online jobs for teens listed above are short-term focused, blogging is long-term. So don't sit on your passion project!
Tips For Landing Your First Online Teen Job
Have you found an online job you like yet? Most teens know there's potential to earn money online, but they're not sure where to get started. Even if you are as young as 13, 14, or 16 years old, there are ways to level up your skills so you can land higher-paying jobs online.
Here are five quick guiding tips for you to get noticed!
Use your social media knowledge to your advantage
Strengthen your typing and organizational skills
Create profiles on platforms during bonus sign up offers to increase earnings
Stay consistent and set a schedule for your working hours
Always provide value, even if a job takes longer to complete than usual
There are lots of opportunities for teens to find online jobs. Keep in mind, however, that while completing paid surveys or watching videos provides you with relatively fast cash, you can earn lots of more money by building up a profile through freelancing. (Many people work full-time as freelancers and earn big time!). Or better yet, build your own thing and work toward it so that it outgrows any type of earnings you could ever imagine earning as a teen.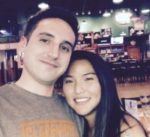 Nathaniell
What's up ladies and dudes! Great to finally meet you, and I hope you enjoyed this post. My name is Nathaniell and I'm the owner of One More Cup of Coffee. I started my first online business in 2010 promoting computer software and now I help newbies start their own businesses. Sign up for my #1 recommended training course and learn how to start your business for FREE!