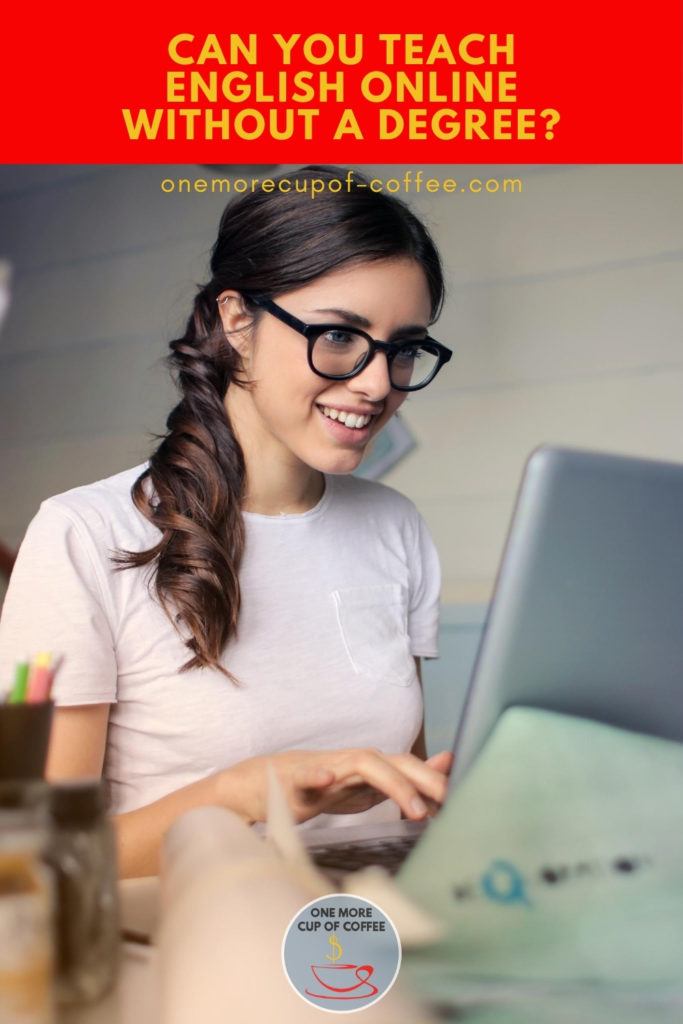 Arguably one of the best paying, low-maintenance jobs you can do from home is teaching English online. But many people, despite being interested in the work, rarely pursue it seriously because they never earned a degree in teaching or English and don't think they're qualified. So you might be wondering, can you teach English online without a degree or any formal education?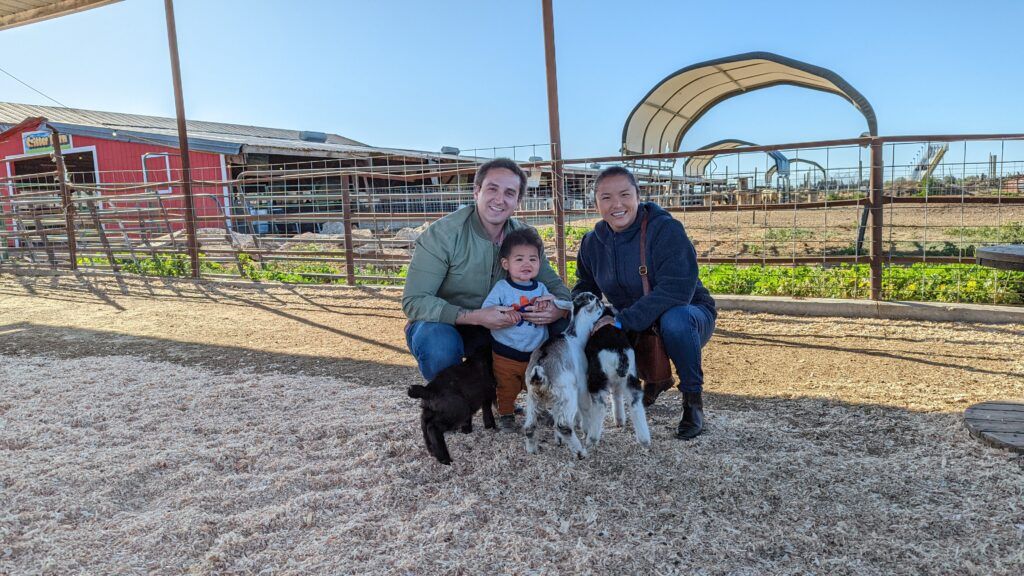 Are You Ready To Work Your Ass Off to Earn Your Lifestyle?
Are you tired of the daily grind? With a laptop and an internet connection I built a small website to generate income, and my life completely changed. Let me show you exactly how I've been doing it for more than 13 years.
The short answer is – yes! You can most definitely teach English online without a Bachelor's degree and many online companies are outsourcing native English speakers to teach English virtually. However, depending on the online company you apply for, you may be required to show proof of experience or at least TEFL/TESOL certification (Teaching English as a Foreign Language/Second Language). But we'll get into that more below!
Here's everything you need to know about how you can teach English online with no degree and how to get started in landing your first online teaching job.
How Can You Teach English Online Without A Degree?
Even though English may be your first language, it will always be a second or even a third or fourth language to someone else. Meaning, there will always be a demand for teaching English online.
There are many opportunities to teach English online around the globe via a virtual classroom or Zoom meeting. Asian countries, in particular, offer many online programs where native English speakers can teach English to young children and adults.
While some programs and companies require formal education, you might be surprised that many do not. In fact, if you have the right skills and requisites, you can begin teaching English online without a degree almost immediately.
As I mentioned above, some programs will require proof of TESOL/TEFL certification, but that's not always the case. Some companies don't even have a strong vetting process – as long as you are a native English speaker (must give video proof) and can teach well, you'll have no problem with getting hired. And even if they do require certification, the exams can be taken online. So it's not quite the deal-breaker should a company require it. If anything, it could strengthen your profile and possibly land you more students.
As for pay, the amount you earn will vary depending largely on the program, although for some platforms you can set and adjust your own hourly rate. Pay can also vary based on an adult or parent's budget.
But we'll discuss both pay and company requirements in more detail below. Here are a handful of jobs online teaching English that you can do without a degree!
5 Companies That Do Not Require A Degree To Teach English Online
PalFish
SkimaTalk
Cambly
Verbling
Preply
PalFish
PalFish is one of the newer platforms to teach English that doesn't require a degree, at least not to teach for their Free Talk/Live Stream program. More importantly, PalFish is app-based (for iOS or Android) so you can only chat and teach English to students online from your phone, tablet, or Ipad (desktop isn't available).
There are three different teaching positions on PalFish, each with its own requirements, but the most common position – Live Streams – is open to non-native English speakers, requires no degree, and allows you to set your own rate and teaching schedule.
PalFish states you can earn from $15-45/hour, but I have my doubts with that number seeing as I tested PalFish myself once to see if there was good money to be made there. The average pay will realistically fall between $14-20 per hour.
SkimaTalk
SkimaTalk is an online platform where students (generally adults) receive one-on-one English lessons from native English speakers around the world. To become a teacher you do not need a Bachelor's degree, but previous ESL experience is preferred.
Sessions last for 25-minutes and are conducted via Skype. You set your own pay rate and the company takes a 20% cut. Average earnings aren't listed but you can expect it to be between $8-$15 per hour.
Cambly
Cambly is one of the best casual places to teach English online to students via short 20-minute video conversations. You don't need a degree to teach English on Cambly, but hiring preferences go to native English speakers and tutors from the US, Canada, Australia, and the UK.
The best part about Cambly is you can schedule in these short conversations throughout the day or whenever you have time. Get paid $10.20 hourly for regular Cambly sessions and $12.00/hour on Cambly Kids.
If you do just 3 sessions/1 hour per day per month, that's already $300+ extra dollars you can use to invest, pay off loan debt, or put toward your vacation savings.
Verbling
Verbling is an online platform connecting students interested in learning English or other foreign languages with native speakers. While you do not need a Bachelor's degree to teach on Verbling, you do need to show both past teaching experience and proof of a formal teaching certificate (TEFL/TESOL). Teachers set their own hourly rates but earn an estimated average of $13-15 per hour.
Preply
Preply is an educational platform providing language learning opportunities via one-on-one chats. It got its start in 2012 and has since been connecting students with ESL teachers and other foreign language tutors. To become a teacher on Preply you do not need a degree nor any proof of certification. However, they do state that teaching experience is recommended and will likely land you more bookings with students.
One con of using Preply, however, is the pay structure. For every new student you get, Preply takes 100% of the commission for the first lesson and between 18-33% for follow-up sessions. The more bookings you get, the less you pay.
Other Companies to Teach English Online (With Enrollment or Degree)
The list of companies that require absolutely NO degree is shorter than the ones that DO require at least proof of enrollment to get a degree or a Bachelor's degree. These companies are listed below.
Can teach without a degree but must show proof of enrollment to obtain one:
Must have a Bachelor's degree or higher:
Open English
VIPKid
iTalki
SayABC
Acadsoc
Some of these companies, like VIPKid, will also require a minimum time commitment or contract for all teachers.
While teaching English online with no degree definitely has its perks, it also means there's more competition. Your schedule might fluctuate based on student availability and therefore your income might be unsteady, at least at the beginning while you're still building up an impressionable portfolio.
If you are serious about becoming an English teacher or are currently enrolled in school to get your degree, you might want to check out the alternative companies listed above to teach English online.
5 Quick Tips For Teaching English Online Without A Degree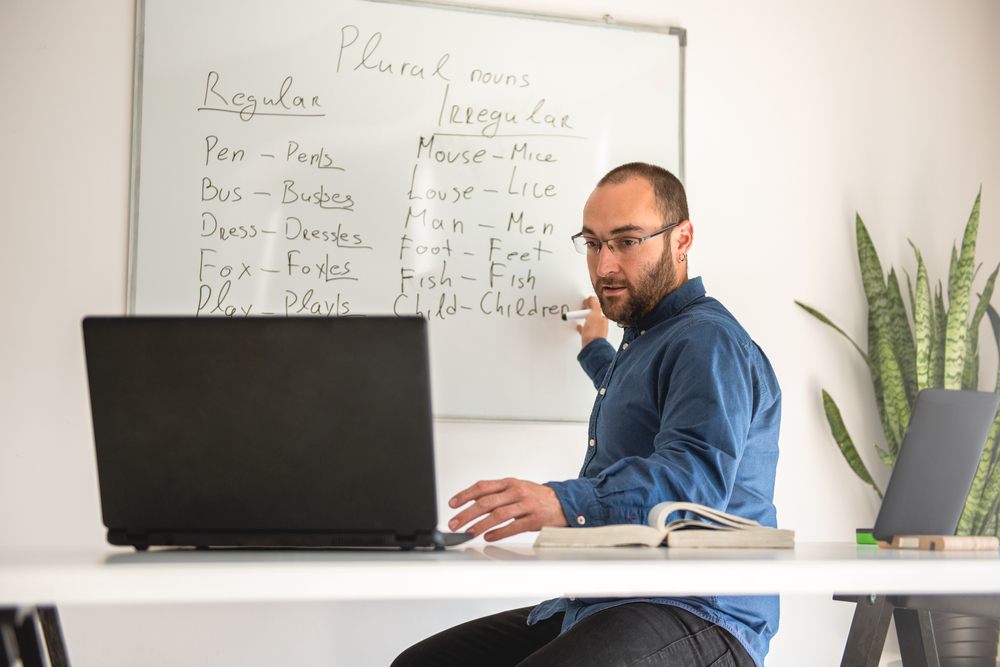 Teaching English without a degree doesn't limit your creative or teaching capabilities. You can still become an excellent teacher without ever receiving formal education. Nevertheless, there are a few tips and general habits to adopt that can help you succeed in teaching English online even without a degree.
1. Invest in your equipment and workspace
A fun job like teaching English online from home or anywhere in the world can turn into the most frustrating one if you don't have fast Wifi or reliable equipment. That said, invest in high-quality internet, laptop/desktop/tablet, and headphones.
You should also optimize your workspace. Fill your background with educational tools appropriate for your student's age such as an alphabet chart or a whiteboard to scribble out sentences so they can see it during your virtual lessons.
It's also smart to keep a dedicated teaching notebook nearby with your lesson plan, schedule, and notes.
2. Schedule blocks, not days
Time management becomes especially pertinent when balancing your own schedule filled with students. Not only do you need to consider time differences, but you need to think about what you're realistically capable of doing.
Many teachers think working a straight 4-hour period with back to back classes is doable until they try it. In reality, teaching online can be very demanding. So make sure to work in shorter 1-2 hour blocks, rather than scheduling out entire "workdays" from 9-5.
3. Be warm and positive
Aside from teaching certifications, the next best way to prove yourself as a skilled online English teacher is to be friendly and positive. There will be harder days than others, but it's crucial to maintain a level of professionalism and communicate a friendly, engaging, and positive attitude at all times.
4. Never miss a class
Adult students and parents of your child students are most likely paying a premium to enroll in your online English classes. Not only is missing a scheduled class disrespectful of other people's time, but it will also negatively impact your profile and therefore how much you can earn. If you're not sure if you will be able to attend your own class or not, it's better not to schedule it at all and wait until you're certain you can put in the time to work.
5. Take advantage of teaching materials
Some programs, such as PalFish, will provide any and all necessary lesson plans and teaching material for you. This will take an enormous weight off your shoulders from having to do the lesson planning yourself for every one of your students. All you need to do is show up and use the virtual tools provided for you.
How To Gain Experience As An Online English Teacher & Earn More
If you want to scale your earnings as an online English teacher, the best way to do that is to through experience. So instead of starting out with premium rates, aim to offer low-cost lessons to gain invaluable experience first.
Then, once you have a decent portfolio with many 5-star reviews, you can slowly increase your rate to a price that reflects the value you provide. There are online English tutors earning $30-45 per hour and its all thanks to their expertise. Just know that you can get there too with the right mindset and skills!
Another way to earn more as an English teacher online with no formal degree, aside from experience, is to invest in online teacher certification. An online 60-hour or 120-hour TEFL/TESOL certification course might seem time-consuming at first, and not to mention a considerable investment, but it will bring a whole new level of professionalism and trust to your teacher profile.
Students, particularly parents, are willing to pay higher rates for teachers with credibility (and the proof to show it).
In the end, the return on investment will be much higher!
So there you have it – yes, you can teach English online without a degree and still earn a decent living whether part-time or full-time.
Plus, there's plenty of opportunities to grow as an online English teacher by becoming certified and getting access to more programs with better hourly rates and incentives.
If you love teaching, have a passion for helping others, then you should seriously consider applying to be an online English teacher and start earning remotely – degree or not.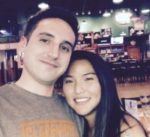 Nathaniell
What's up ladies and dudes! Great to finally meet you, and I hope you enjoyed this post. My name is Nathaniell and I'm the owner of One More Cup of Coffee. I started my first online business in 2010 promoting computer software and now I help newbies start their own businesses. Sign up for my #1 recommended training course and learn how to start your business for FREE!