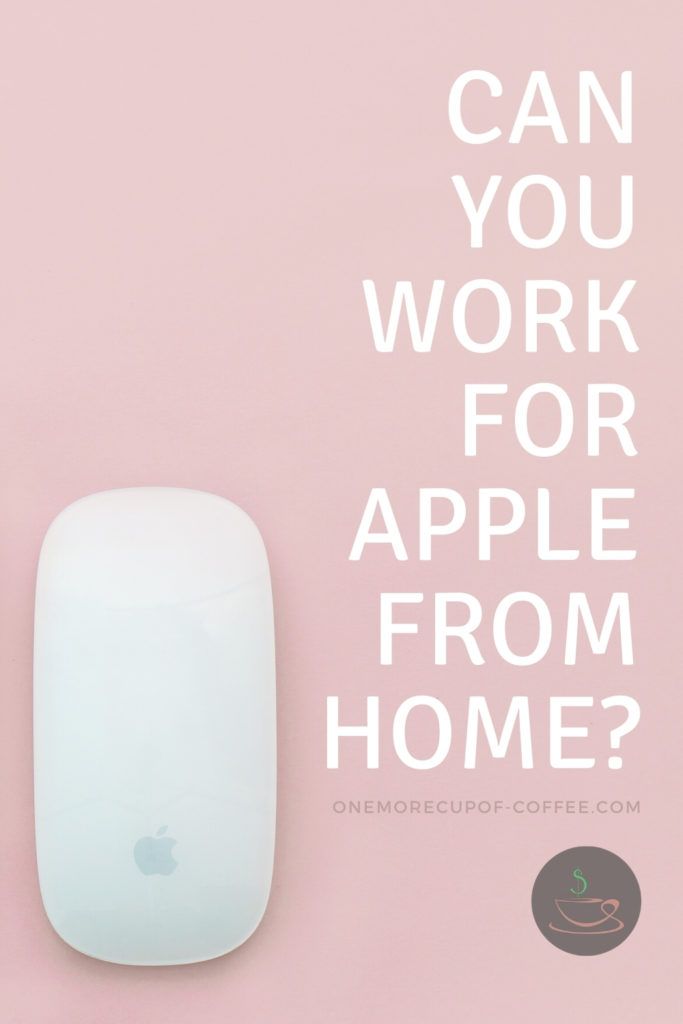 Fancy working for Apple but not exactly keen on relocating to Cupertino – aka tech central? Then take a juicy bite out of this apple: You can actually work for Apple from the comforts of your home!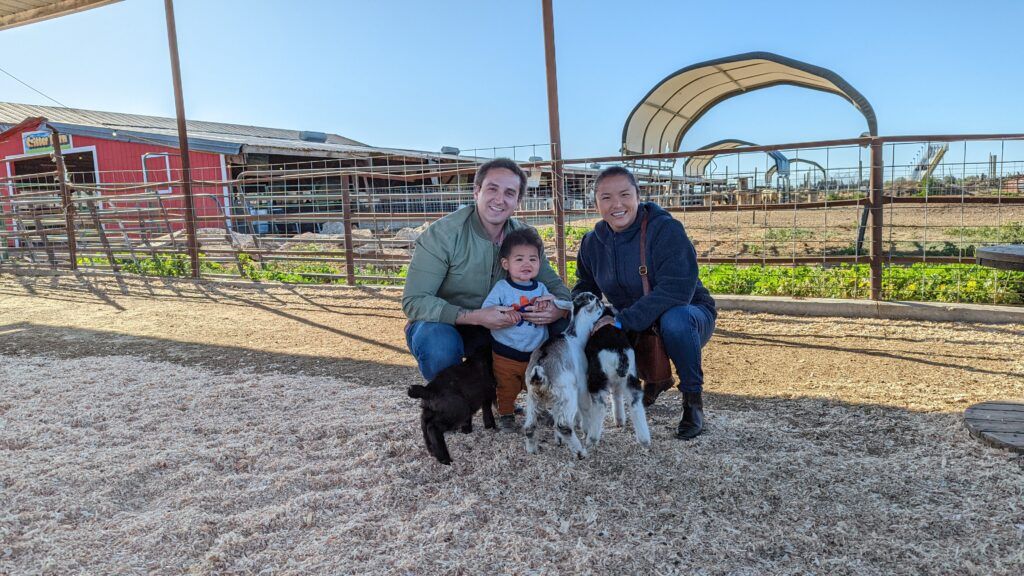 Are You Ready To Work Your Ass Off to Earn Your Lifestyle?
Are you tired of the daily grind? With a laptop and an internet connection I built a small website to generate income, and my life completely changed. Let me show you exactly how I've been doing it for more than 13 years.
If you're an Apple enthusiast, own all of their products and gadgets, and want to work for this revolutionary company in some capacity, then you can! You can work for Apple from home with their "Apple At Home Advisor" program, designed to bring genuine customer service to fellow Apple lovers everywhere. And even if you're not a huge Apple user yourself, as long as you have the skills desired you can still apply to be a work-from-home Apple Advisor.
In this article, you will learn how to apply to Apple's online position, get insight into the average at-home Apple salary, and discover what exactly there is to know before you decide to work from home for Apple.
Read more below to find out just how you can work for Apple from home!
Can You Really Work For Apple From Home?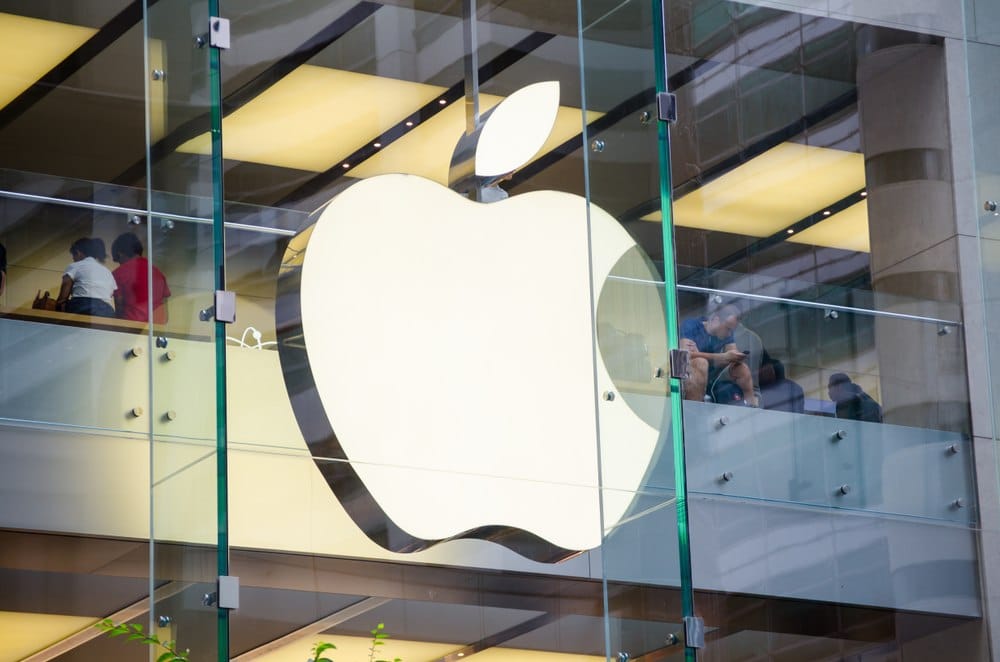 Yes, you can really work for Apple from home. Surprised? In today's tech-crazed society where remote work is booming, it's becoming more commonplace to see big corporations create online opportunities for full-time and part-time positions. As Apple is a leader in the tech industry anyway, it's honestly no surprise that they've decided to create work-from-home positions.
The At Home Advisor program by Apple launched in 2018 as apart of their AppleCare Customer Service Department. The goal of this new program is to provide world-class customer support to the "amazing people behind the product."
There are currently three positions available for Apple's At Home Advisor program, including:
At Home Advisor
At Home Team Manager
At Home Area Manager
At Home Advisors are Apple's first-in-line technicians for providing exquisite customer support. To succeed in this role you must be able to advance troubleshoot customer problems, give technical support, and respond to any query regarding Apple products and services.
At Home Team Managers are tasked with overseeing the daily operations of the At Home Advisors. This position not only encompasses the tasks of an Advisor, including giving customer support, it also aims to supervise the Advisors' performance through virtual meetings and online coaching calls.
At Home Area Managers are the third and final tier of Apple's work from home program. Area Managers are tasked with supervising a group of Team Managers (who oversee the Advisors) in addition to delivering detailed reports on Team Managers' results and performance.
These three positions are the main jobs included in Apple's At Home Advisor program. Even though Apple extends its working opportunities online, make no mistake – these remote jobs demand every ounce of professionalism and skill as office jobs. Sure, you might have the flexibility to take naps on your couch during the day, but working for Apple from home should be taken seriously.
For more insight on what it's like to be an Advisor for Apple, click play on the below video to hear from past and current Apple At Home Advisors:
How To Apply To Work For Apple From Home
How do you apply to Apple's At Home Advisor program? To become a part of Apple's remote work team you should apply to their online job search. From there, you can filter for at-home job opportunities or explore other ways to work for Apple including corporate and retail positions.
Alternatively, you can do a quick Google search for "remote work Apple" to discover recently posted job opportunities for at-home positions.
Apple's Work From Home Job Requirements
Apple takes pride in offering top-notch, world-class (and worldwide) customer service. To quality for their customer support positions, you will need to prove to have excellent communication, unmatched friendliness, and undeniable skill for resolving customer issues including finding the best solution for each unique problem.
Here's a snippet of what Apple expects from all their At Home Advisors, and what you should expect to portray in your online application or as you go into your interview:
"They're curious investigators, technical problem solvers, and good listeners. Are you? Do you like the way it feels when you help others? Do you have the discipline to manage yourself? Can you focus in a home environment? Are you a multitasker? Are you our next At Home Advisor?"
Below is an example list of key requirements from a real Apple job listing so you know what to expect when applying for At Home Advisor roles:
Have a minimum of 2 years experience in customer support
Previous experience navigating phone, e-mail, chat, and in-person support
Effective communication tailored to different audiences
Thrives on teamwork but is self-independent and can self-manage
Excellent time management and organizational skills
Be able to multi-task using tools and typing while interacting with customers
Have flexible working hours (to work during Apple's normal support hours)
Apple also has two specific at-home requirements:
Have a quiet workspace, ergonomic chair, and desk
Have reliable, high-speed internet (10 Mbps download, 3 Mbps upload)
Furthermore, Apple may require additional profile checks such as a background check, a typing speed check of 40 WPM (words per minute) while speaking to a customer, and an initial employment pre-assessment test. There may be other requirements requested during the recruitment process.
Do You Need Training To Work For Apple From Home?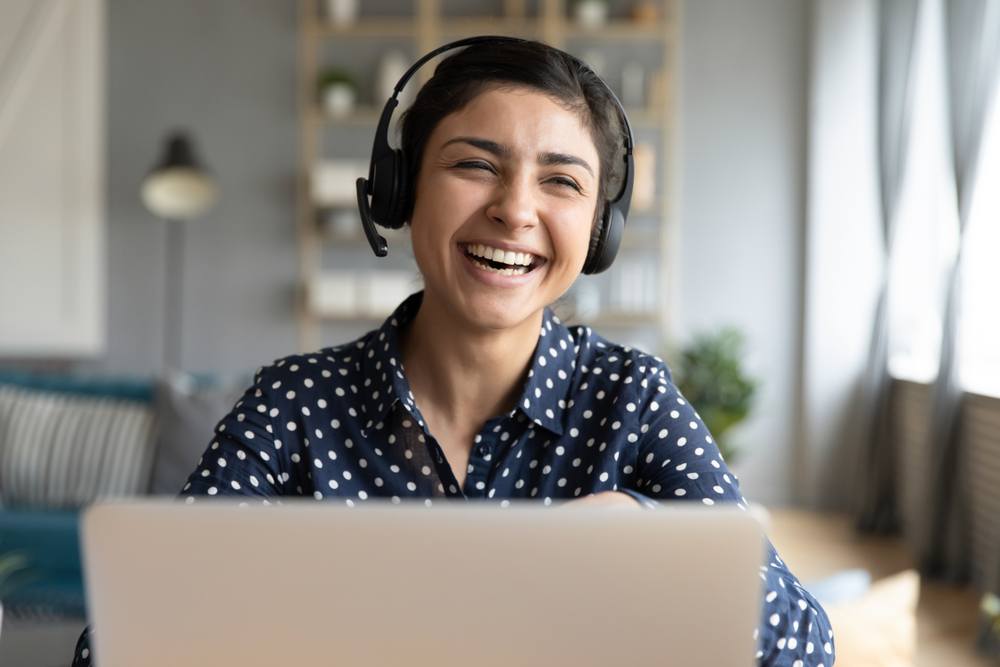 Yes, to work for Apple from home you will need to receive training, which Apple provides should you be selected as an At Home Advisor.
The online training is paid and typically lasts 5-7 weeks or more, often up to 9 weeks. Classes consist of virtual live sessions guided by an instructor covering topics on Apple products, tools, processes, and advanced troubleshooting.
Do you need to use your own computer for training and work? Nope!
Apple provides you with a complimentary iMac and headset to be used exclusively for both the training and the work you will be doing as an At Home Advisor.
The company also reimburses the cost of your upgraded internet package, seeing as they require a minimum amount of upload and download speeds.
How Much Can You Make Working For Apple From Home?
On average, Apple At Home Advisors earn a base salary ranging from $25k-$37k per year with hourly ranges falling between $14-18 per hour. Note: this number can vary widely as this median likely accounts for both recorded part-time and full-time positions.
Apple doesn't give any further insight on their FAQ section about how much the At Home Advisor positions pay other than that you will learn more about "pay and benefits during the recruitment process." But that doesn't mean you have to go in blind! From what we've seen, you can suspect to earn around an estimated $15/hour. Don't forget to consider that the Area Managers earn slightly higher than the Team Managers and the entry-level Advisor positions.
Moreover, whether you're only offered a part-time position or full-time, both receive benefits such as paid time away, product discounts, health insurance, and future career growth opportunities!
All of this combined definitely places Apple's At Home Advisor program above most other remote work positions in the customer support industry.
Who Can Apply To Apple's Work From Home Job?
A lot of people think they need to be owners – or experts – of Apple products in order to apply for the job. But that's not the case! Even if you are relatively "new" to Apple tech specs, you can 100% apply and get hired as an Advisor as long as you fit the description.
Basically, anybody who has the desired skills and wants to work from home can apply. And since Apple offers both part-time and full-time positions, this opens up job opportunities for all kinds of people with diverse lifestyles – students, stay-at-home moms, budding entrepreneurs, you name it.
To apply you should be 18 years of age or older. If that's not you, consider checking out these jobs for teens that'll earn you extra money on the side.
Pros & Cons of Working From Home For Apple
The number one advantage of working for Apple is, well, the fact that you get to work for Apple! When it comes to customer service positions, it's one of the better companies to work for. Unlike Apple, many customer service jobs don't provide paid leave, health insurance opportunities, or a salary that's near twice the minimum wage.
Great pay with benefits
Be a part of the Apple community
Flexible working hours
Awesome product discounts
As for the cons, there are a few that previous employees have stated, such as:
Strict management
Unrealistic goals set by the team leaders
Bad survey results reflect directly on your service, even if your call was passed onward to a specialist
Benefits are less robust than competing tech giants like Google or Facebook
So is it working for Apple from home worth it?
Well, considering the fact you get to work from home for a reputable company, plus the decent pay, included gear, and robust benefits package, I'd say working from home for Apple's Customer Service Department is a pretty sweet deal.
If you're not interested in working for Apple, keep searching for similar at-home job opportunities from companies such as U-Haul. You can also keep a lookout for listings from social media giants like Snapchat, Facebook, Instagram, and TikTok who no doubt offer online job opportunities in the customer service department.
Ultimately, working from home for Apple is an all-around great opportunity that "pays back," especially if you're an avid Apple user. So would you be interested in working for Apple from home? Why or why not?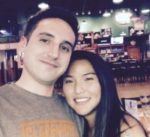 Nathaniell
What's up ladies and dudes! Great to finally meet you, and I hope you enjoyed this post. My name is Nathaniell and I'm the owner of One More Cup of Coffee. I started my first online business in 2010 promoting computer software and now I help newbies start their own businesses. Sign up for my #1 recommended training course and learn how to start your business for FREE!