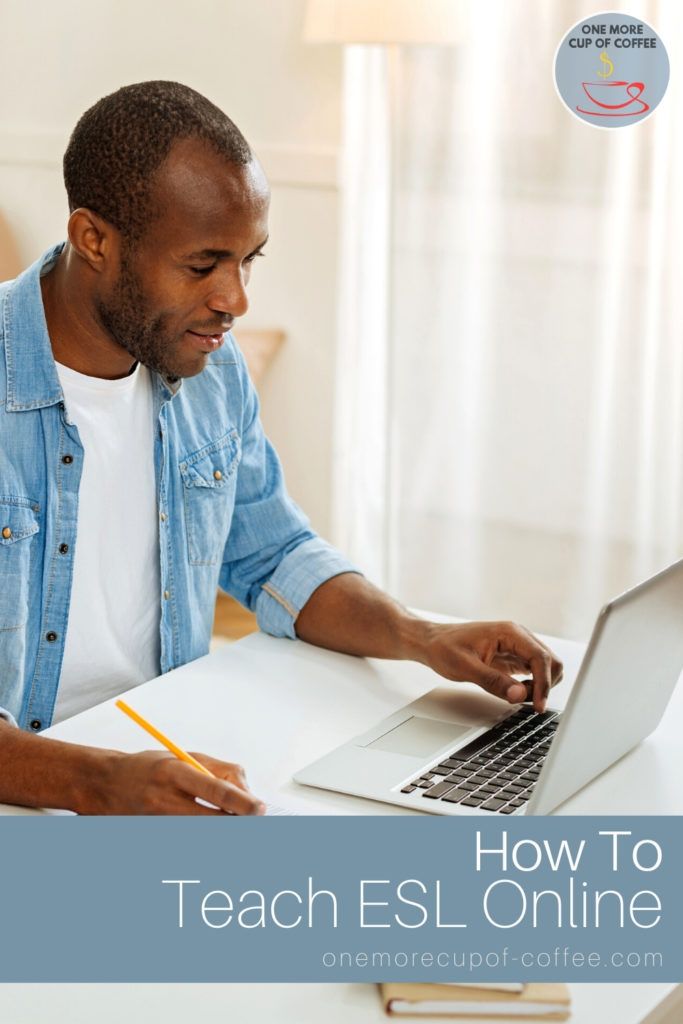 Teaching English online today is a fairly lucrative job that offers a wide range of benefits. For one, you can work from home or anywhere in the world as an ESL teacher as long as you have a reliable internet connection. That's why many prospective digital nomads learn all about how to teach ESL online because this job is flexible, fun, and earns a fairly decent amount of money. I mean, who wouldn't want to live and work in idyllic places like the tropical island of Bali?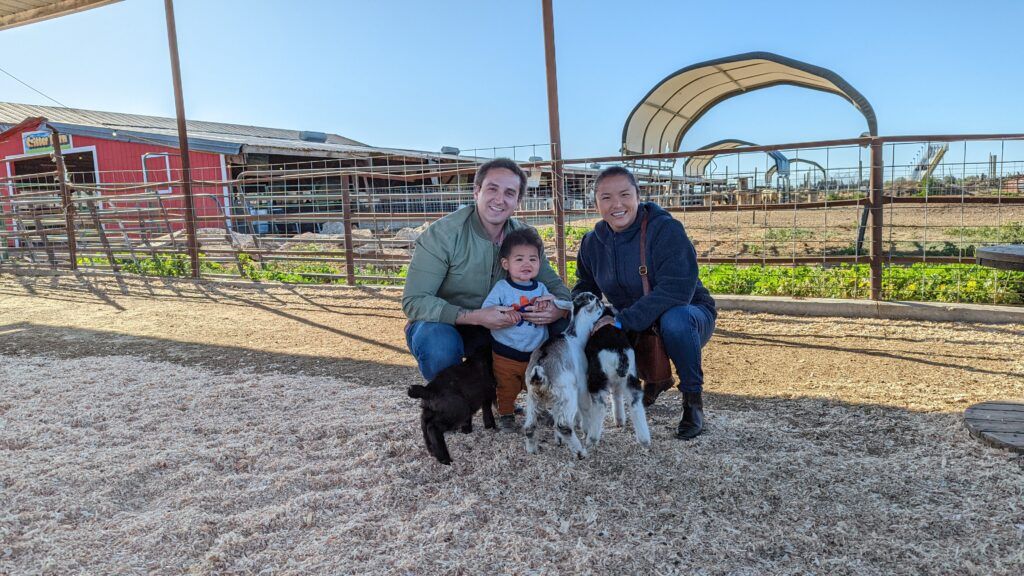 Are You Ready To Work Your Ass Off to Earn Your Lifestyle?
Are you tired of the daily grind? With a laptop and an internet connection I built a small website to generate income, and my life completely changed. Let me show you exactly how I've been doing it for more than 13 years.
If you have a passion for teaching, want to begin earning from home (or on the road), then this complete guide on how to teach ESL online will help get you started.
In this article, you'll learn about where to apply for ESL jobs online, get insight into an ESL teacher's earnings, and take away tips for success!
Step-By-Step Guide – How To Teach ESL Online
The process to teach ESL online is fairly straightforward. Whether you're passionate about teaching or just want to try your hand at teaching online for a change from your day job, you can easily set up a user account and apply for teaching jobs in less than an hour online.
Step 1
The first thing to consider before searching for ESL jobs online is to do a little self-assessment. Ask yourself questions such as:
Do I want to be a full-time or part-time tutor?
Do I have a degree, certification, or past teaching experience? (If not, that's okay – there are still jobs available for you).
What is my objective? How much do I expect to earn per hour?
Step 2
Once you know a little bit more about what it is you're searching for in an online teaching program, what you are qualified for, and are interested in, then you should begin your search for ESL jobs online. (Check out the list of best companies online to teach ESL down below for ideas and details!)
Step 3
Next, gather your supporting materials and begin the application process. Most online applications will take less than twenty minutes and will ask you to complete your "about you" profile and upload certifications or degrees (if required or if any). Some companies will also run an internet connection speed test to see if your current connection is suitable and reliable to begin work.
Depending on the program, you will also be required to submit to a short interview or record a demo video to showcase your tutoring skills and present yourself. (Remember to be smiley and friendly!)
Step 4
Hopefully, the interview and application went well and you are on your way to becoming an ESL teacher online through your chosen program!
Tips For Getting Hired As An ESL Teacher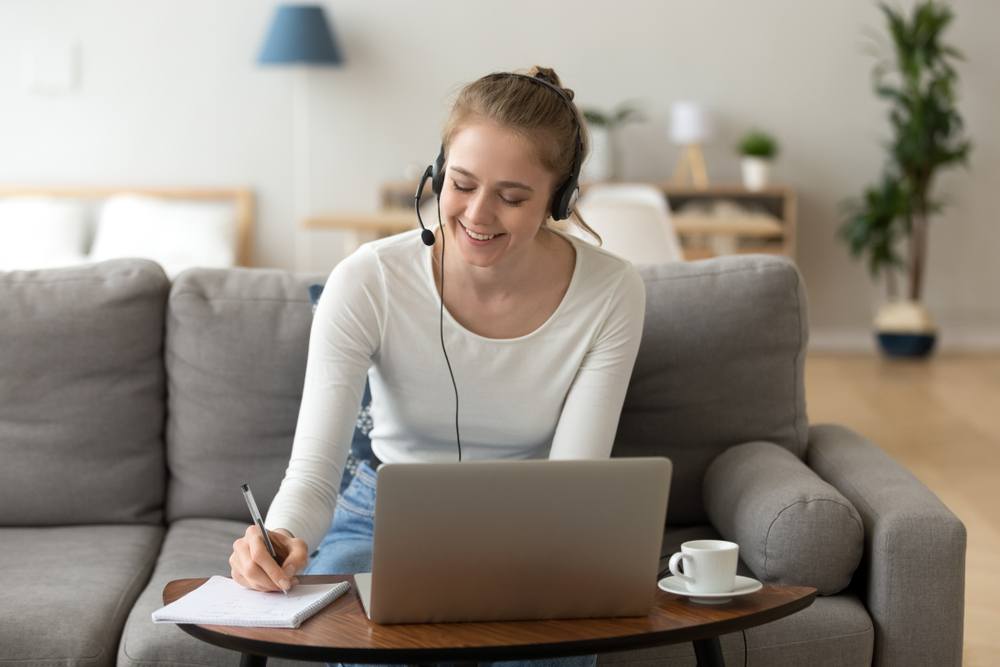 Teaching English online is a highly-sought-after job, meaning you should put your best foot forward when applying as there will be lots of competition. You'll want to show proof of experience, give examples, and illustrate your skill as a tutor.
Having teacher certification and/or any internship or degrees in higher-education will strengthen your application and chances of getting hired. Don't forget to demonstrate professionalism and friendliness throughout the interview process.
Once hired, start slow when building your profile and filling your schedule with students. Above all, never miss a class or the chance to provide extra value to someone. The more experience and positive feedback you gain, the more you can charge per your hourly rate.
7 Best Companies To Teach ESL Online
Now that we've covered the basic steps for how to teach ESL online, here are some of the top-rated companies to seek out employment.
VIPKid
PalFish
Open English
Lingoda
DaDa
Teach Away
Cambly
VIPKid
VIPKid is a formal Beijing-based online teaching platform connecting English teachers from predominantly the US and Canada with young Chinese students aged 4-12. According to VIPKid's site, the base pay rate per 25-minute class is between $7-9. That works out to be between $14-18 per hour with incentives and opportunities to earn extra.
Overall, VIPKid is a legitimate company one of the most recommended places to teach ESL online. That said, it attracts highly-qualified ESL teachers to apply. To be a teacher, you'll need to show proof of a Bachelor's degree (of any subject) and past ESL teaching experience, if any.
PalFish
PalFish is an app-based platform that pays ESL teachers to give lessons to children and adults in China. As an ex-English teacher myself, I tried PalFish when it first came out. The app definitely had room for improvement, and they've since fixed their glitches and added new teaching programs.
The main teaching method is done through General PalFish Teachers or Live Streams. These entry-level positions require no degree and are open to non-native speakers. PalFish's two other programs are the Offical Kid's Course and the Philippines Course.
Many people with no degree use PalFish to teach English online. The potential earnings vary as you set your own rate, but according to PalFish's website their teachers earn anywhere from $15-45 per hour.
Open English
Open English is the most popular platform to teach English online to students in Latin America. To become an English teacher with Open English you must hold a degree, be a native speaker from North America, and have at least ESL certification either with TEFL or TESOL (Teach English to Speakers of Other Languages).
As Latin America's number one platform to learn and teach English, there will be competition. However, if you speak Spanish or Portuguese as well you might have an advantage over other applicants. Although payment may vary, successful teachers can earn up to $15/hour teaching ESL online via Open English.
Lingoda
Lingoda is a leading online company that offers classes with native speakers in English, German, Spanish, and French. What's unique about Lingoda is that instead of offering one-on-one lessons, you teach small groups of 5 or less (private classes are available too).
The pay is not the highest compared to Lingoda's competitors and that's probably likely due to the fact that you lead group sessions rather than individual students who pay more to get a personal tutor. Still, Lingoda pays on average $8-13 per hour, so it might be worthwhile if you are able to get a consistent amount of work.
DaDa
DaDa is mainland China's first online teaching platform offering one-on-one ESL lessons for children aged 4-16. Students are paired with exclusive tutors for 30-minute classes. The platform relies heavily on relationship building between tutors and students to improve and track students' English performance across the board.
It is fairly competitive to become a teacher with Dada. Their acceptance rate of teachers after the initial training period is only 3%. And while you don't need to show proof of a college degree, DaDa only hires exceptional ESL teachers with TEFL/TESOL certification. If you're accepted though, you could potentially earn up to $25 per hour working for DaDa.
Teach Away
Teach Away is, in essence, both an online platform to teach ESL online and a marketplace to search for ESL jobs abroad (i.e. at an international school). Teaching online on Teach Away can earn you up to $16-18 per hour with opportunities to earn more. However, you must hold both a BA and a TEFL certification to get accepted as one of their online teachers. If you need one, you can get your TEFL certification through Teach Away's partners – OISE U of T or UC Berkeley International House.
Cambly
Cambly is another great option, however one that is ideal for those who want a less-demanding online teaching English job. With Cambly, all you need to do is show up and conversate in English with interested ESL learners for short, 20-minute sessions. The pay rate is fixed at $10.20/hour for general teaching or $12.00/hour for teaching for the Cambly Kids program. This is one of the more casual online English teaching programs you can join, seeing as there are no requirements other than being a native English speaker.
Skill and Technical Requirements
Whether a program requires certification and degrees or not, they all do require that you have the following technical skills and know-how:
Stable high-speed internet
Reliable headphones or headset
Laptop computer (or phone/tablet for app-based programs like PalFish)
Extra teaching materials to engage the student and make learning fun
Strong time management skills
Be patience, open, and give off good energy
Many past teachers exclaim that what you get out of teaching English online is what you put into it. That said, give it your best and always aim to improve your tutoring skills and methods to grow as a teacher.
Teaching English Online Salary
Are you interested in teaching ESL online part-time or full-time? Many people opt to teach ESL part-time online as a side hustle. But know that you can earn a full income from teaching English online. According to Glassdoor estimates, online ESL teachers working full-time earn approximately $45,000-50,000 annually.
Hourly rates will vary based on:
The company you choose to work for
Your certifications or qualifications
The volume of work completed per week
Extra incentives or bonuses, if any
Student and client satisfaction
Can You Teach ESL Online With No Degree or Experience?
With a degree, you will have a wider range of options in terms of companies you can work for and how much you can earn. However, you can still teach ESL online with no degree or certification with companies such as Cambly, PalFish, Preply, and others. Most often, the companies that require Bachelor's degrees will pay better, but it's not always the case.
There are many ways to earn money online and teaching English is perhaps one of the more popular routes to follow. There is a variety of programs online that facilitate the process and help you grow as a teacher by providing materials, complete lesson plans, and technical support.
Above all, the highlight of teaching ESL online is getting to help others while earning a decent income and being location-independent. It's also accessible to all types of people with diverse lifestyles and schedules, so it's a fairly flexible job to have too.
That said, teaching can be extremely fun but don't mistake it as an "easy" job – it also comes with its challenges and frustrations. Not everyone will enjoy the work, but if you think you'd do well as an English tutor online, then definitely give it a shot!
Have you, or someone you know, ever taught ESL online?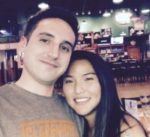 Nathaniell
What's up ladies and dudes! Great to finally meet you, and I hope you enjoyed this post. My name is Nathaniell and I'm the owner of One More Cup of Coffee. I started my first online business in 2010 promoting computer software and now I help newbies start their own businesses. Sign up for my #1 recommended training course and learn how to start your business for FREE!