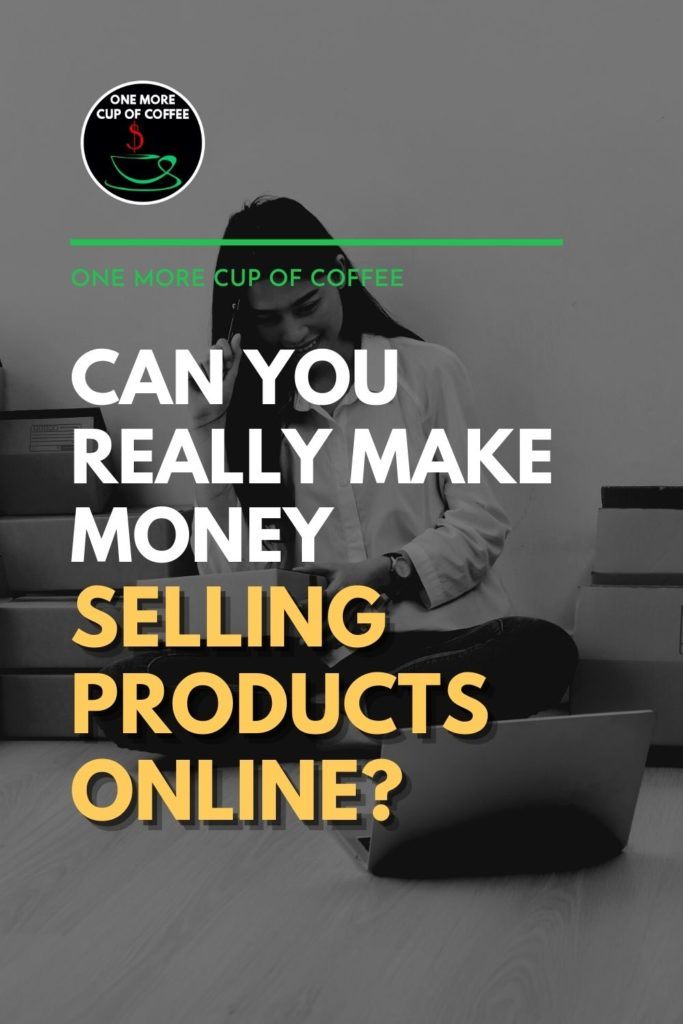 Online business has gone from being an obscure idea to something surprisingly commonplace, with increasing numbers of people trading in physical jobs for digital alternatives. Yet, at the same time, it can be hard to know just how realistic this field is. I mean, can you really make money selling products online?
After all, there are a lot of misleading claims to contend with, not to mention all of the hype that accompanies so many products. At the same time, there are many examples of people who simply haven't been able to make money online, despite their best efforts. These issues can easily make the entire field feel like a scam.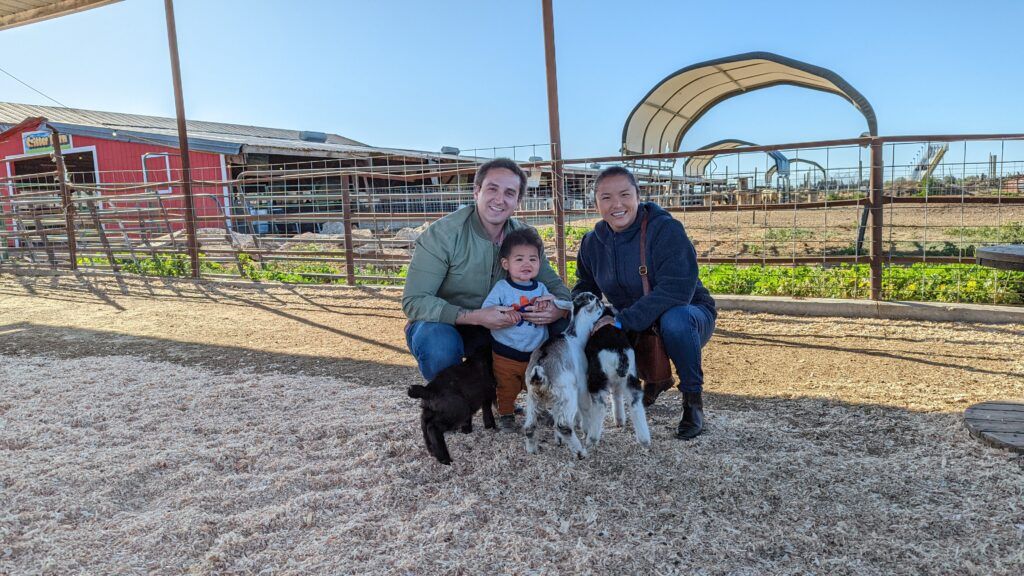 Are You Ready To Work Your Ass Off to Earn Your Lifestyle?
Are you tired of the daily grind? With a laptop and an internet connection I built a small website to generate income, and my life completely changed. Let me show you exactly how I've been doing it for more than 13 years.
Making Money Selling Products Online
From my own experience, I can tell you that without a doubt you can sell products online and make money. There are even multiple different ways to do so. In this post, we're going to take a look at some of the options and how they work, along with ways to actually get started.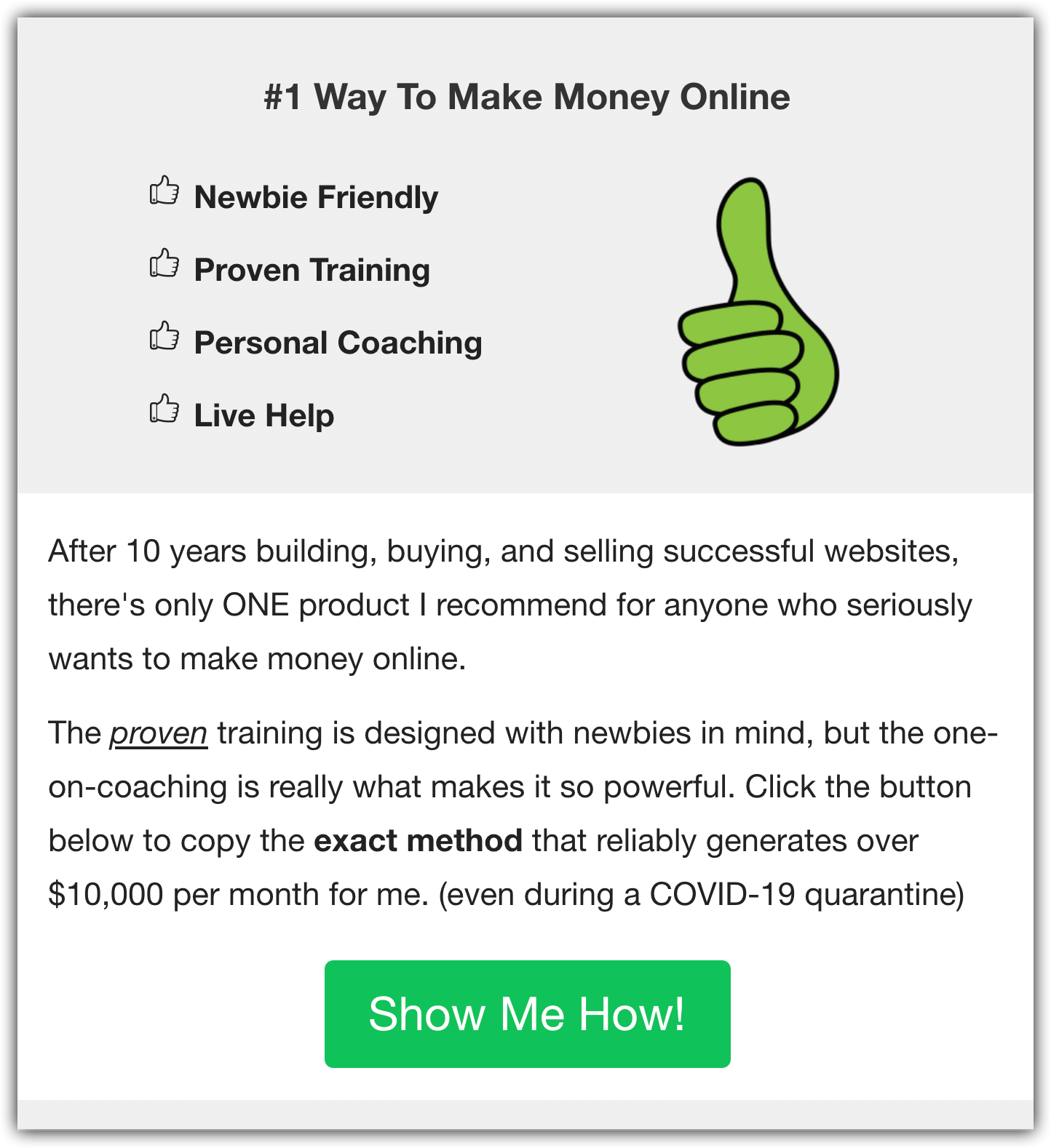 Selling Your Own Products
Now, when it comes to selling products online, there are two basic options. Either you sell your own products or items that somebody else has created. In most cases, if you're looking at your own products, you're probably thinking about things that handmade.
If you are savvy enough to know how to get a factory production line and produce products that way, you probably aren't asking if it's possible to make money selling stuff online. You already know that.
In many ways, handmade products are a great way to earn money online. There is a fairly high demand for handmade products, often because they are unique or unusual. After all, so many of the products we buy are mass-produced. So, it's kind of nice to find something that not many other people will have.
Likewise, handmade items are more likely to tie into specific areas of interest, such as pop culture and recent movies. Those areas alone have huge fan bases who are always on the lookout for something a little bit different.
The simplest way to sell products you create is through Etsy or similar sites. I bring up Etsy mainly because it is the largest and most well-known example. However, there are other smaller sites out there too that offer a similar service, such as the site aftcra.com.

Regardless of the site you choose, the basic idea remains the same. In most cases, you have the ability to set up a shop on these sites and sell your products from it. Getting positive reviews can help you get noticed and get repeat business. Additionally, you often stand a better chance if your products are a little unconventional.
For example, some people may target a specific theme or audience, like Harley Quinn in the case of the products below:

Alternatively, some sellers focus on a single type of product and aim to get known for that. For example, the seller below has a selection of jewelry, most of which is themed around food. The pieces are certainly unique and the seller has made close to 1,000 sales on Etsy in around two years.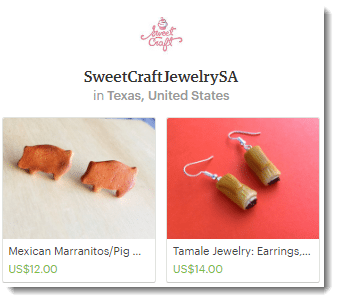 Regardless of whether you pick Etsy or a different site, you do have to contend with competition – and that can be fairly intense.
For example, there are more than 6.5 million items of jewelry for sale on Etsy right now. Competition isn't a bad thing, but you need to have clear goals of how you want to make money, and whether this is going to be a hobby or a business for you.
Having a few clever ideas to make at home and ship out through Etsy can make you a few bucks, but to turn it into a full-time business you are going to need a bigger plan.
One alternative is to sell your products on your own website. Doing so does give you much more power and control in terms of marketing capabilities as well as traffic volume. You can drive traffic through SEO techniques, getting more people to land on your sales page than those who are shopping on a craft maker website.
However, I personally wouldn't recommend going this route if you are a complete newbie unless you have a wide range of products you can produce right now.
Websites are powerful tools but you're going to need trust and an audience to actually be able to sell homemade products on one. Because of this, Etsy and similar sites can be a better starting point and they can help you gain a reputation before you strike out on your own.
At the same time, relying on a site like Etsy gives you the chance to see which techniques work and the specific products that sell.
Other Options For Selling Products
Selling items like homemade jewelry and cards online is probably the most common choice if you're working with your own products. However, there are other options too.
In particular, some people choose to sell digital products rather than physical ones. Creating and selling your own ebook is one example of this, although you can also sell other digital products, like videos or software.
Selling digital products is a little bit different than physical ones. One major advantage is that you can sell the same digital product hundreds of times, which is something you can't really do with a physical product.
Create it once, then sell multiple copies without any extra work. As long as your product has lasting value, this can create passive income.
You can sell a digital product via your own website, or you can use a marketplace like Clickbank or JVZoo. Using a digital marketplace gives you the advantage of being able to easily recruit affiliates and having a trusted badge on your sales page. Selling through your own site, however, means you don't have to pay extra fees to vendors.
The disadvantage of selling a digital product is that in today's world, people tend to think that anything online should be free. You can create an excellent source of written or recorded knowledge, and people will be angry that you're selling it for $19.99.
They want it for $0.99 because some other guy is offering something similar for the same price.
You also have to spend a lot of time and effort creating a sales funnel, an email list, and creating new content in order to market the product (or pay big bucks to have someone do it for you). This is in contrast to just listing something on Amazon and leveraging Amazon's traffic to sell.
Selling Other People's Products
The natural alternative to selling your own products is to sell products that other people have created. For the most part, this involves selling physical products, which might either be new or used.
There are a number of different ways to do this. For example, many people rely on either Amazon or eBay to sell products. Both of these sites are immense, with an extremely large number of buyers and sellers.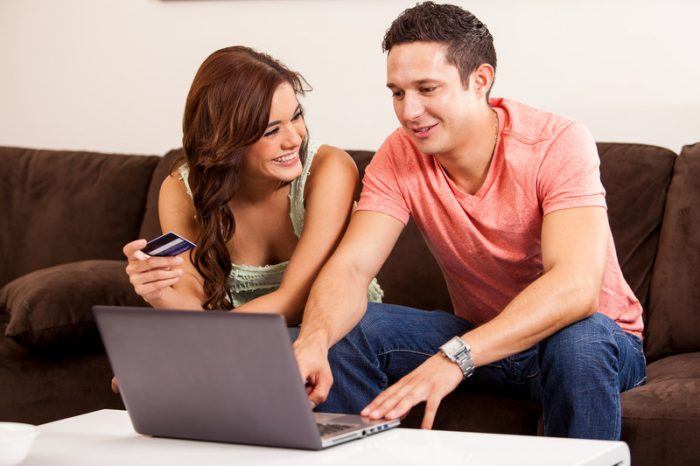 Using sites like Amazon and eBay can work well because the sites truly are popular. Plus, people trust them, so they're more likely to buy from Amazon or eBay than from a random site. Buyers sometimes browse out of boredom and look for ways to spend money using a tablet or smartphone while laying on the couch (I know from firsthand experience!)
Amazon FBA
Now, one popular option for taking advantage of Amazon and even eBay is a program called Amazon FBA. The abbreviation stands for Fulfillment by Amazon and it is designed to make selling on Amazon much easier.
In terms of what products people sell, many people do retail arbitrage, buying stuff in stores (on sale), then reselling on Amazon, or buying in bulk, then listing individually.For example, you can focus on unusual or rare items, like particular board games, books, or records.
Basically, with Amazon FBA you ship items into Amazon and then these are stored in the warehouses that Amazon owns. Amazon is then responsible for shipping the products out and also for dealing with any returns and customer service issues.
By doing so, Amazon FBA dramatically reduces the amount of work that individual sellers have to do in terms of packing, shipping, and providing customer service. This makes it much easier to scale up a business.
After all, you don't have to worry about physically storing products or even finding them when customers make purchases. Everything is automatic.
The program is mainly focused on selling through Amazon itself. However, with a little effort, you can set up Amazon FBA to fulfill orders through other places, including eBay or your own website.
Despite the simplicity, Amazon FBA does have some disadvantages to watch out for.
As with just selling on eBay and Amazon, you do have to beat out the competition and get a decent profit margin. With 10 different slow cookers available to buy, which one do you go for? Usually the featured items or the ones with the most reviews. But before you even get there, you have to figure out good products to sell.
Doing so isn't necessarily easy, especially as there are a lot of people using Amazon FBA already. You also have to worry about other challenges, such as storage and shipping fees associated with Amazon FBA. It's a business, so you're going to have to do some math and at the very least develop even a simple business plan.
Additionally, with Amazon FBA, you give up a lot of control over your business. This is particularly relevant when it comes to returns.
For example, you have to accept returns from customers for pretty much any reason! In fact, people have even lost their Amazon accounts because of the behavior of customers, rather than anything that they did themselves.
Now, success with Amazon FBA is certainly possible and many people have done so, especially with good training. But, if you're going to try Amazon FBA then you need to take the various challenges seriously because they can be the difference between success and failure.
Drop Shipping
There are a number of specific techniques for sourcing and selling products online, far too many for me to go into within this post. But, one interesting option is the process of drop shipping.
The drop shipping model is appealing because it is promoted as a 'hands-off' technique.
The idea is to create a website and sell products on it. But, you don't have to actually buy the product supplies directly. Instead, you put in orders with your supplier when people order. The supplier then ships the product to the customer.
So, the amount of work for you is relatively small. Well, at least, the workload is lower than selling physical products via eBay or Amazon. But, you do still have to worry about profit margins with drop shipping.
Plus, customer service can be a pain, especially as you aren't the one who has control over shipping. Whether you or the shipper deals with customers will vary based on the agreement, but it's something to consider.
Oh, and have you thought about how to get traffic to your website yet?
It's also worth noting that getting good drop shipping products and companies isn't that easy. In fact, there aren't that many drop shipping companies out there to start off with and a decent number of people who want to take advantage of the model because it sounds easy.
Successfully Selling Products
When it comes to making money online, selling products is a viable option and does work for some people. However, the process has its challenges as well.
For one thing, in most cases, you have to actually buy the products. It's easy to see how doing so could get expensive. At the same time, you also need to create a decent profit margin. So, you need to source a product at a decent price and sell it in such a way that you make a profit.
You also need to beat out the competition. Doing so is tricky, regardless of whether you are selling on Amazon, eBay, or somewhere else entirely. Additionally, many of the people you are competing against maybe sourcing products from similar places to you or may find a way to undercut you.
With the right planning and good product choices, people have made successful businesses through selling products. And, there is also some training out there that can give you an advantage in the process. But, even then, there are a lot of barriers to success and considerable risk, especially if you are buying the products that you then sell.
Using Affiliate Marketing To Sell Other People's Stuff (Digital + Physical)
There is one interesting alternative to selling products online, which is the idea of affiliate marketing. Technically speaking, affiliate marketing doesn't actually involve selling anything. That's why I have it in a separate category. Instead, affiliate marketers act as middlemen.
So, instead of selling products, you're promoting them. You are like a freelance advertiser, who earns money per sale. If you are a good advertiser, you can make good money. If your campaigns don't do well, then you won't make much.
For example, many affiliate marketers take advantage of reviews. Through a review, you can highlight the benefits of a specific product, while also talking about your own experiences and whether you recommend the product.
Instead of actually selling the item in question, affiliate marketers provide their readers with a link. Readers can then follow that link and make a purchase on the vendor's website. When they do so, the affiliate marketer then makes a commission from that sale.
A classic example of this pattern is Amazon's affiliate program, which is called Amazon Associates. Through Amazon Associates, affiliate marketers can make money by promoting basically any product that is hosted on Amazon.
You link to their website and make about a 6% commission. Depending on who you are linking to, you can make anywhere from 4% up to 75%! The higher percentages tend to be digital products, but it varies for both physical and digital products.
Needless to say, you have a huge number of options at your fingertips. After all, there are millions of products on Amazon alone and that doesn't even count all of the other affiliate programs that are out there.
There are marketplaces out there like cj.com or shareasale.com where you can browse thousands of vendors, or you can also find lots of mom-and-pop style programs that use their own software to track your sales.
Making Money With Affiliate Marketing (How I Earn My Living)
Perhaps the most common way to make money with affiliate marketing is by creating your own website. There are other ways to do it with social media, but without a website, a lot of folks end up just spamming affiliate links to friends and family.
A website gives you a central location to talk about products and to develop your own reputation online. It allows you to grow your business with search engine traffic and eventually earn passive income.
One of the great things about this is that you can develop a website on pretty much any topic you can imagine. For example, many people create websites around their hobbies or their passions, such as a website about beer or one about gardening.
In fact, you could create a website about just about anything, as long as you can figure out some products that connect with an audience. In most cases, doing so wouldn't be too difficult, as there are potential products for just about any topic imaginable. Additionally, there are many passionate audiences out there that you can target.
For example, you can promote a Paleo Diet guide for people learning how to eat Paleo or a guide on how to build your own chicken coop for someone that wants to raise backyard chickens.
How about a talking about your favorite brand of oil pastels and making money that way, or teaching someone how to stretch their own canvas to save money? These are all fun, interesting, and diverse ways to leverage affiliate programs to make money from your hobbies or interests.
Now, people sometimes argue that affiliate marketing cannot possibly work because of the large amount of competition. It is certainly true that there is a ton of different websites out there on every topic under the sun. But, the amount of competition gets much smaller when you just consider a single topic area (or niche).
You don't have to create a giant website about every way to lose weight under the sun! How about a website focused solely on losing weight for people with diabetes over 50? Then your competition gets much more manageable, and you can target your help/content/promotions to a much more focused audience.
Affiliate Marketing Versus Selling Products
As a technique, affiliate marketing is significantly different than selling physical products. After all, there is no physical stock to manage, along with no storage and shipping. Instead, all you have to do is provide an affiliate link.
Many times you don't even need to have tried the product personally in order to recommend it. If you are an expert, using your knowledge to analyze a brand or features and compare it to similar ones can be very useful.
However, in some ways, affiliate marketing can seem less powerful. In particular, when you make an affiliate sale, you only get a percentage of the sales price as a commission. The exact commission varies from program to program but the total profit is often smaller than selling an actual product.
But, affiliate marketing is actually much better than it first appears.
The key reason for this is that you don't have any actual products to manage. This means that you can scale up the business much more effectively and with less risk than when selling products. 100 visits per day to your website are 100 potential sales. If you have 1,000 visits to your website, does your workload change? Nope.
Additionally, it's easier to swap around products with affiliate marketing. This is a great advantage because products change in their popularity over time. So, you have the ability to keep up with current trends and promote products based on interest.
When the new iPhone comes out, you can just pop up an article and video on your site and make money from it. No need to coordinate new shipments, stock items, or deal with a surge in demand.
Likewise, you can promote many different products at the same time through affiliate marketing. For example, on this site, I recommend a number of different products and programs. Many of these are things that I've found useful myself or products that may be relevant for specific situations or people.
I wouldn't have the same flexibility if I were actually selling the products, especially not if I was trying to sell physical products. I wouldn't have the knowledge or expertise to create that many digital products either!
The combination of flexibility and ability to scale up makes affiliate marketing extremely powerful as a tool. It is also a great way to start up a business because you don't need much previous knowledge or finances to get going.
Make Money Selling Products Online
There are thousands of different side hustles you could do to earn some extra money on the side, and which one "clicks" for you depends on your personality and goals. However, there's one side hustle that makes an insane amount of money and works for anyone.
Starting an affiliate website is an incredible way to earn extra money because you can do it from your home on a laptop, and work on your business in the evenings and on weekends. The income potential is huge, and it's easy to scale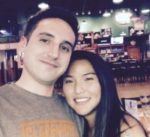 Nathaniell
What's up ladies and dudes! Great to finally meet you, and I hope you enjoyed this post. My name is Nathaniell and I'm the owner of One More Cup of Coffee. I started my first online business in 2010 promoting computer software and now I help newbies start their own businesses. Sign up for my #1 recommended training course and learn how to start your business for FREE!