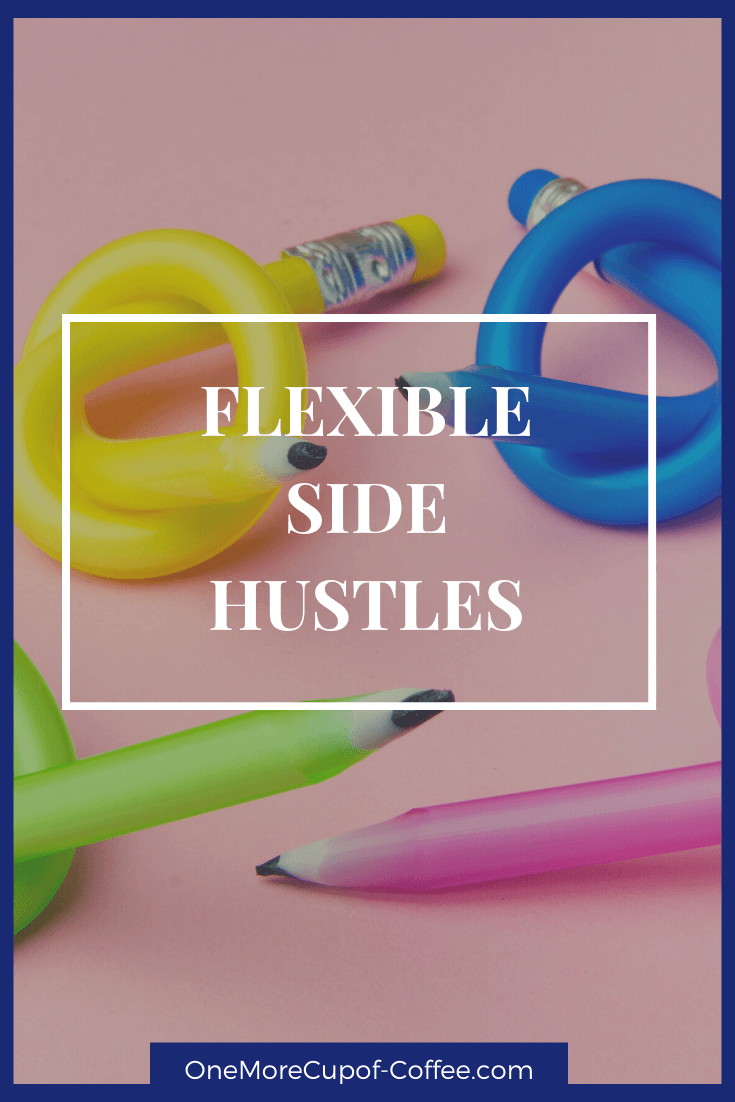 Side hustles are, without a doubt, the best way to supplement your income. This approach is more flexible than taking on a second job, while also giving you the chance to follow your skills and interests.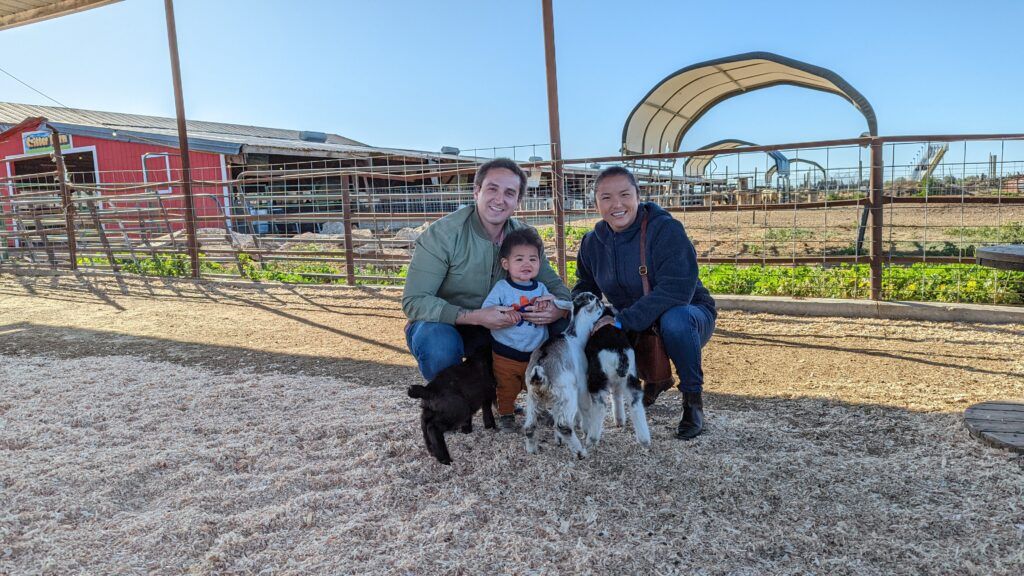 Are You Ready To Work Your Ass Off to Earn Your Lifestyle?
Are you tired of the daily grind? With a laptop and an internet connection I built a small website to generate income, and my life completely changed. Let me show you exactly how I've been doing it for more than 13 years.
One of the best things is the sheer amount of variation. At this point, we've literally talked about hundreds of different side hustles on this site and there are many more that we haven't covered.
Side hustles are often very different than one another. Sometimes you're working through an external company, app or website. In other cases, you're the one calling the shots.
You'll also find that some are more flexible than others. Even though you're not working for a boss in the traditional sense, some side hustles mean that you need to commit to being available at certain points in time.
In this list, we're highlighting a range of truly flexible side hustles. These are ones that you can basically pick up and put down based on your needs. The style is perfect for situations where you never know how much free time you'll have or when you're going to need extra money.
Another way to make money that offers flexibility is selling stuff locally as part of a "virtual garage sale". There are plenty of apps that do this, and you can sell what you want, when you want for a quick influx of cash when you need it.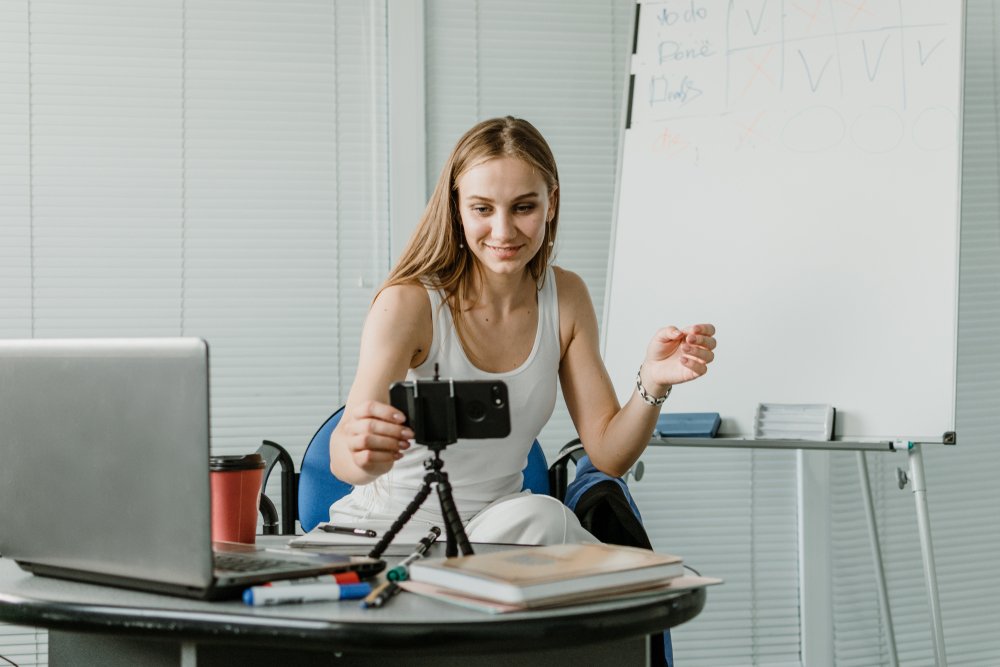 Flexible Side Hustles By Category
Ways To Earn A Little Money
1. Listening To Phone Calls
You can actually make money by listening to phone calls. This side hustle doesn't mean that you're working in a call center or anything like that. Instead, you're playing a role in quality control for large companies.
This type of work can be found through third-party sites. One of the most popular is humanatic.com. Humanatic allows you to log in and listen to calls whenever you like.
There's no guarantee that there'll be available calls at a given point in time. Still, the calls are recorded rather than being live, so you'll often have a selection of these to choose from.
Instead of listening to calls, you could also try transcribing audio remotely.
2. With An Article Writing Site
Freelance writing is a fairly flexible way to earn, but most of the time you can't pick work up and put it down at a whim. Instead, you need to stick to the time frames that clients are looking for.
Article writing sites are a little different. These are sometimes called content mills. The sites are typically looking for basic content. Your writing should still be good, but it doesn't need to be amazing.
Sites like this often offer many different orders that you can choose from. Articles will often need to be between 500 to 1,000 words, but this varies depending on the site.
Unless you're in the top tier of writers, payment on this type of site isn't great. For example, the site textbroker.com starts members off at an incredibly low rate of 0.7 cents per word. Few writers will get above 2 cents per word on the site.
Still, the flexibility may make sites like this perfect for some situations. If nothing else, such a site can be a way to complement your income. It also gives you the chance to hone your writing skills with little risk to your reputation.
3. Making Money With Cellphone Apps
Countless apps offer you the chance to make money with very little effort. They're flexible too, as you're just relying on your cellphone, which you can take with you wherever you go.
The idea sounds like the ultimate way to earn, which explains why the apps often have a large number of downloads. There are a variety of different styles to try out, like apps that help you to sell items, ones that involve small offline tasks, ones that have you download other apps or watch videos, not to mention all of the survey apps out there.
And honestly, making money with apps isn't as unrealistic as it seems. Many apps operate exactly as they claim to and pay their users regularly.
The downside is that you'll be earning far under the minimum wage. This makes most apps horrible as a side hustle for regular income. But, they may still be relevant if you find yourself spending lots of time waiting around with your cellphone in hand or if more powerful side hustles simply aren't viable.
4. Using Task-Related Sites
Many sites will pay you to complete tasks, like transcription or data entry. These 'opportunities' are often promoted as easy ways to earn.
While there are plenty of scams out there, legitimate task-related sites do exist too. Mechanical Turk is a well-known example. The tasks from Mechanical Turk cover a range of categories. They include things like identifying objects in images, converting unstructured information, verifying details or answering basic questions.
Sites like this can be very flexible ways to earn. You can often log on whenever you like and complete tasks (as long as there are some available).
The biggest catch is that you're not making much for your time. You certainly can't expect the minimum wage. Then again, this limitation is going to apply to most flexible side hustles.
Another famous site to try is Flexjobs, although this tends to be for more serious people looking for actual online work, and not just microtasks.
5. Try Survey And Offer Sites/Apps
Survey and offer sites are probably the most popular flexible income approach. Survey sites are exactly what the name suggests – you're presented with various surveys and you can earn from completing them.
Some surveys have time limits or only want a specific number of people to do them. This limits your flexibility a little. Some people get around the issue by signing up for multiple such sites at the same time.
Offer sites expand on the idea. These tend to provide surveys, but surveys are just one option. You can make money in other ways too, like watching videos, joining trials and other approaches.
The best way to earn depends on the site in question. You will occasionally be able to earn a decent amount for your time, such as with particularly well-paying surveys. Still, on average, the pay isn't great.
We've reviewed many survey and offer sites/apps in the past. A small selection can be seen below.
6. Listening To Music
Listening to music is a legitimate way to make money – kind of. There are three main sites that are significant in this area: Music Xray, Slice the Pie and HitPredictor.
While the sites all have their differences, a key aspect is that you're not just listening to music. You're providing feedback instead.
Most of the time, you need to listen to at least 90 seconds of a track and then write a review. The whole process might take around 2 minutes. The amount you earn varies, but I earned 5 cents for a review and 4 cents for another on Slice the Pie.
While your income might increase with experience on the site, it's never going to be amazing. There's no real way to speed the process up either.
7. Testing Websites
While website testing sounds like a scam, this is actually a legitimate way to earn money. The idea is simple – you're sent to various websites and you need to provide feedback about them. You'll often be given specific questions to answer or a general format to follow.
Most of the time, website testing requires a microphone and a computer that is relatively up-to-date. These areas are important, as you generally need to record a video for each review.
These videos mostly just record your screen, so you don't need to appear in them at all. There is the occasional exception, where you will need a video camera. But, such reviews tend to pay more too.
There are many different website testing sites now. User Testing is an example, where you can earn around $10 for a 20-minute review. Userlytics tends to pay $10 per review as well, although theirs can take half an hour (or even longer) to complete.
There are various other sites to choose from, some of which are better than others. Testing websites is a flexible process, as you'll get emailed when opportunities arise. If you don't have the time or inclination to do the test then, you can just skip it.
The catch is that you're not going to get testing requests very often, perhaps just a few a week or even less than that. You could get around the issue by signing up for multiple sites at the same time.
8. Browsing The Web
Bing actually has a rewards program that literally pays you to browse the web. This seems to be a clever way to get people using Bing for searching instead of Google.
The program pays out in gift cards, including a $5 Microsoft gift card and a $1 electronic Target gift card. You earn roughly 5 points per search though Bing, although there is probably a daily cap on points,
Earning enough to cash out would take quite some time, as you need 5,000 points for a $5 gift card. Still, all you're doing is searching the internet, so it's an easy way to earn.
You can get Microsoft points in other ways too, such as by completing offers or spending money in the Microsoft store. The various ways to earn could add up over time and they're all pretty flexible.

Short-Term Side Hustles
9. Selling Your Gold
Gold can be a fast and simple way to make money. You'll often be selling it in the form of gold jewelry or perhaps gold coins.
This is a short-term side hustle, as you probably don't have that much gold lying around that you can sell. Even so, why not sell gold if the item is just lying around and not being used.
How much you make will depend on the amount of gold in the item that you're selling. You'll often get around 70% to 75% of what your gold is actually worth.
You must find a reliable place to sell the gold too. Some local jewelry shops may purchase gold. There are also small shops that focus specifically on gold sales, but these often give you less for your gold.
You can also buy and resell gold. This works best when people are selling pieces that they don't realize are gold. Pieces can be found at flea markets, garage sales and similar locations. There's no way to know what you'll find. You might make a decent amount of money or waste a lot of time.
10. Selling Jewelry
Jewelry is another type of product that many of us have lying around. You can often earn money by selling it on, especially as some pieces are worth quite a bit.
This site hustle won't work well with costume jewelry, as you need pieces that have value in their own right – not ones that simply look good. In some cases, you'll be able to sell the jewelry simply for the gold that it contains.
Other times, the jewelry may be more valuable intact, perhaps because it contains precious stones. Some jewelry stores will buy jewelry and have the ability to evaluate what it is worth. You can turn to pawn shops too, although you may get less for a piece than you would otherwise.
Selling jewelry online is also an option. Sites like eBay and Amazon are obvious choices, but you may also be able to find sites that specialize in used jewelry. These approaches are less flexible, as you need to wait for a sale. Even so, you don't need to respond the second that someone purchases your product.
11. Selling Old Tech
Turning old tech into a little extra cash is a very easy process. If your item is desirable enough (like the previous generation iPhone), you might be able to sell it on Amazon, eBay or Craigslist. If not, you can turn to various companies that specialize in buying back tech.
BuyBackWorld.com is one example. The site will provide an instant quote for the amount you can get for your item. You can then ship it to them for free and get paid quickly.
The quote aspect of the site is set up well. You can easily see the models that the company will buy from you and what they are willing to pay. If you're not happy with that figure, you can simply walk away.
Gazelle.com is a second site that works in a similar way. You could easily compare between the sites to see what would get you the best price.
Neither site is going to be an amazing way to make money, but both are fast and easy to use. This is perfect for times when you don't want to go through the hassle of dealing with customers and the conventional sales processes.
12. Selling Clothing
Why donate old clothing to a thrift store when you can make money by selling it instead? You may actually be helping people more too, as many companies that buy used clothes tend to make it easy for customers to find nice items.
The site ThredUp is an example of where you can sell used clothes. This is promoted as 'the largest online consignment & thrift store'. The site focuses on high-quality and stylish pieces for women and children.
ThredUp won't accept every piece of clothing that you want to sell, but they do accept more than 35,000 labels and brands, which is pretty impressive. The site also has guidelines about the items that they accept, so you know what to expect before you send anything in.
There are other sites out there too, each with their own unique style. Some of them will pay you for items that you send in, while others will give you a commission once the item that you send in sells. Either way though, there is money to be made, especially if you have plenty of good-quality clothing that you're not wearing anymore.

Flexible Business Side Hustles
13. Create An Online Business
While there are many small flexible side hustles out there, these often involve doing tasks for a website or a company. This process is always going to be limited.
The best long-term flexibility comes from creating something that you have control over. An online business is a perfect choice, as you have few overheads to worry about.
Most such approaches will involve building your own website. This process isn't as difficult as it sounds. In fact, it's easy. A website gives you a base to expand your business from and to start attracting an audience.
One great feature is that you get to choose the timing. You might work on your site a little bit every day or perhaps put in larger blocks of time every so often. This remains true even as your business grows.
14. Create Online Courses
Online course platforms can be a flexible way to teach other people. You don't need to worry about providing 1-on-1 support or about interaction with people directly. Instead, you're developing something that members pay to access.
When done well, online courses can become a way to earn passive income. Once you've set the course up, there's the chance for it to keep earning you money over time.
This style is inherently very flexible, as you can choose when you work on your course. You might do little bits at a time or a large amount all at once. People won't see the course until you're finished anyway, so you're free to work at your own pace.
There are various sites that you can use to create and host your online course. Three especially interesting ones are Skillshare, Thinkific and Teachable. The sites differ from each other, so it's worth checking each one out and see what suits you the best.
An online course won't normally be a huge source of income. Still, you could make regular income this way, especially if your course remains popular. Having a few different income streams like this can make a large difference to your finances.
15. Selling Printable Art On Etsy
Etsy is a powerful platform for selling arts and crafts. Most sellers focus on physical products. While doing so can work well, the process does involve managing inventory, buying supplies and shipping out products.
Printable wall art is a more flexible approach, where sellers are offering digital files that customers can use to print out wall art themselves. The focus on digital files means that you can sell the same item many times over.
You're basically doing the setup and creation work once per item and then reaping the rewards. What could be better than that?
16. Sell Other Digital Products
Digital products are simply any item that is created digitally, rather than physically. This can be an amazing way to earn, as you only need to create the item once. There's no need to think about levels of stock at all. The sales process even becomes entirely hands-off.
As for what you can sell, the options are almost endless. We've already mentioned eBooks. Other options include software, music, audiobooks, patterns and printable planners.
A key strategy is to choose what you make based on the audience that you're promoting to. For example, crochet bloggers often sell patterns, while food bloggers tend to create cookbooks. Some do so through their own site, while others rely on third-party programs, like Amazon.
17. Using Amazon FBA
Amazon FBA (fulfillment by Amazon) is a service that helps people sell physical products on Amazon. It is a way to take advantage of Amazon's facilities to the fullest.
To do so, the products that you sell are stored in Amazon's fulfillment centers. When customers order, Amazon is responsible for the various processes, including packing, shipping and even customer service.
This approach gives you the chance to scale your business and to sell items in an almost entirely hands-off manner. Doing so also makes the process of sales much more flexible.
However, Amazon FBA isn't something to get involved in lightly. You still need to have products to sell, ones that will consistently turn you a profit.
It's also important to be certain that your products will actually sell. This is critical, as customers don't always behave as you might expect them to. Some sellers find it difficult to move their products, even when it seems like they are offering a great deal.
Selling the right products at the right price is important for any sales approach. It's even more essential for Amazon FBA, as the service charges fees for storing your items and for the services that you use.
If your items end up sitting in a warehouse for a while, you could easily end up needing to pay Amazon, rather than earning money.

Other Types Of Side Hustles
18. Scrapping Metal
Picking up scrap metal can work well as a side hustle. The idea is exactly what the name suggests, you're hauling trailer loads of random metal and earning money in the process.
On average, scrappers earn between $40 and $100 per trailer load of metal. Exactly what you earn will depend on the type of metal that is being scrapped.
For example, aluminum is light and it takes time to get enough aluminum to make scrapping it worthwhile. On the other hand, copper is valuable and can be quite profitable even if you don't have a large amount.
Hunting down scrap metal can be time-consuming, but you should find the process easier and more logical as you go. There is also a decent amount of physical work involved, as you'll need to be lifting and carrying the metal, along with separating off undesirable components.
These processes may mean that scrapping doesn't suit everyone. Still, this is a side hustle that gets you out in the world and one that you can do in your own time.
19. Write And Publish Your Own Book
As with online courses, a book is something that you can create and then regularly make money from over time. This is especially true for eBooks, as you don't need to worry about the costs of physically publishing the book.
Writing a book is flexible simply because you can do it at your own pace. You're not going to have someone looking over your shoulder or keeping you to a clock. Instead, you can fit your writing around other parts of your life.
The amount of pressure is low if you self-publish. Amazon makes this process especially easy. You can publish eBooks through their service and earn from any sales. You could just turn your book into a PDF and sell it on your own website.
Regardless of how you publish, getting your book noticed is important. Social media channels can be effective, but having your own site is often more powerful still. A site gives you the chance to develop a committed audience, one that you can grow over time.
It's also worth mentioning that you're not limited to fiction books. You can write non-fiction too, which includes more technical types of books, like guides and tutorials.
Non-fiction could be especially relevant for being successful with a book – as you can niche down and target a specific audience. This process also helps you to beat out your competition. You may even find that there are few other books published in the area that you're interested in.
20. Writing For Websites
While freelance writing is a popular side hustle, it often isn't all that flexible. You can easily end up with various deadlines to meet and clients to satisfy.
Writing content for websites is a flexible way that you can earn from your writing. With this type of side hustle, you're pitching content to sites. This often means that you're creating the content first, which means you're working on no one's timeline but your own.
There are many sites to choose from and some are better than others. It's always worth taking time to look at the site you're interested in. Read their content before you write anything to make sure your pitch is targeted towards their needs.
Writing in this manner is always a hit or miss process. Still, your hit rate may increase over time. Some sites will even attribute the content to you, giving you the chance to build your reputation as a writer.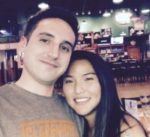 Nathaniell
What's up ladies and dudes! Great to finally meet you, and I hope you enjoyed this post. My name is Nathaniell and I'm the owner of One More Cup of Coffee. I started my first online business in 2010 promoting computer software and now I help newbies start their own businesses. Sign up for my #1 recommended training course and learn how to start your business for FREE!