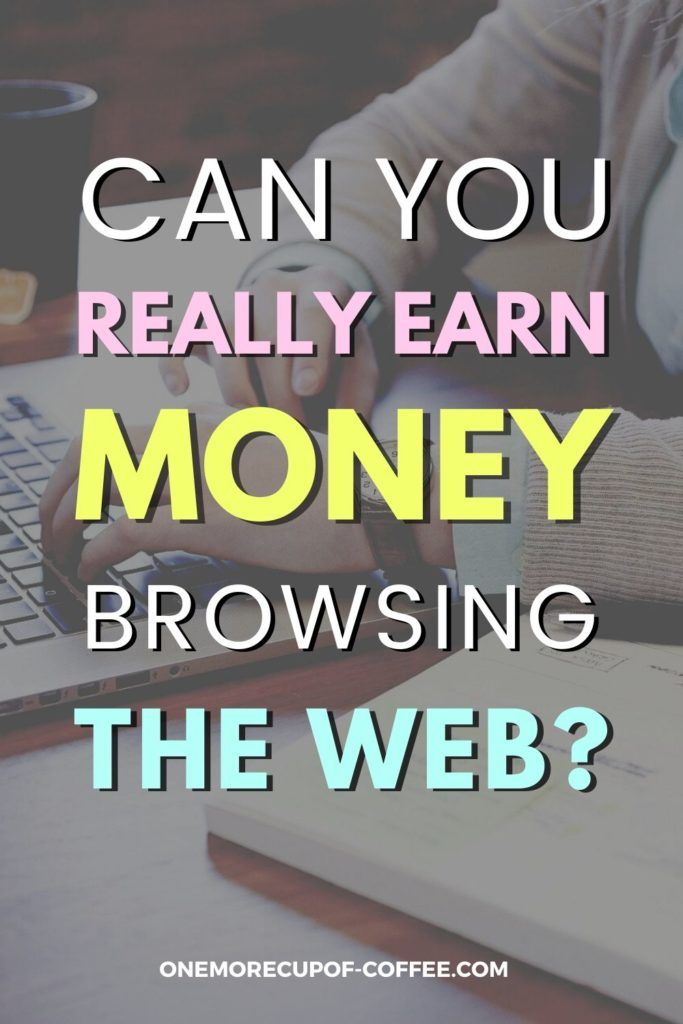 There are quite a few websites on the internet that make it seem easy to earn money browsing the web. Are they right? You are going to find out what the real deal is behind such claims in this article.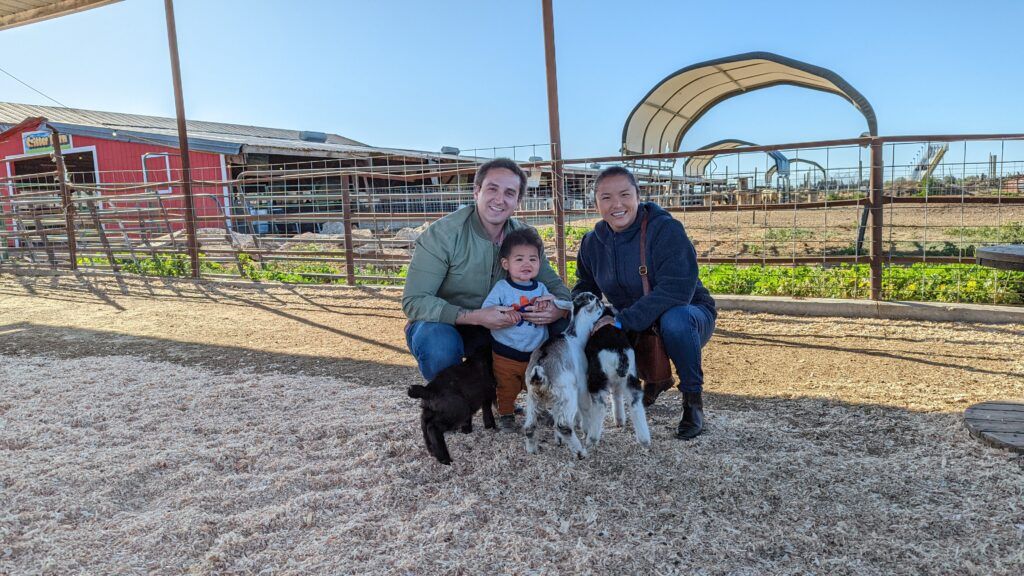 Are You Ready To Work Your Ass Off to Earn Your Lifestyle?
Are you tired of the daily grind? With a laptop and an internet connection I built a small website to generate income, and my life completely changed. Let me show you exactly how I've been doing it for more than 13 years.
Earning Money Browsing The Web
So, let's first talk about the underlying concepts.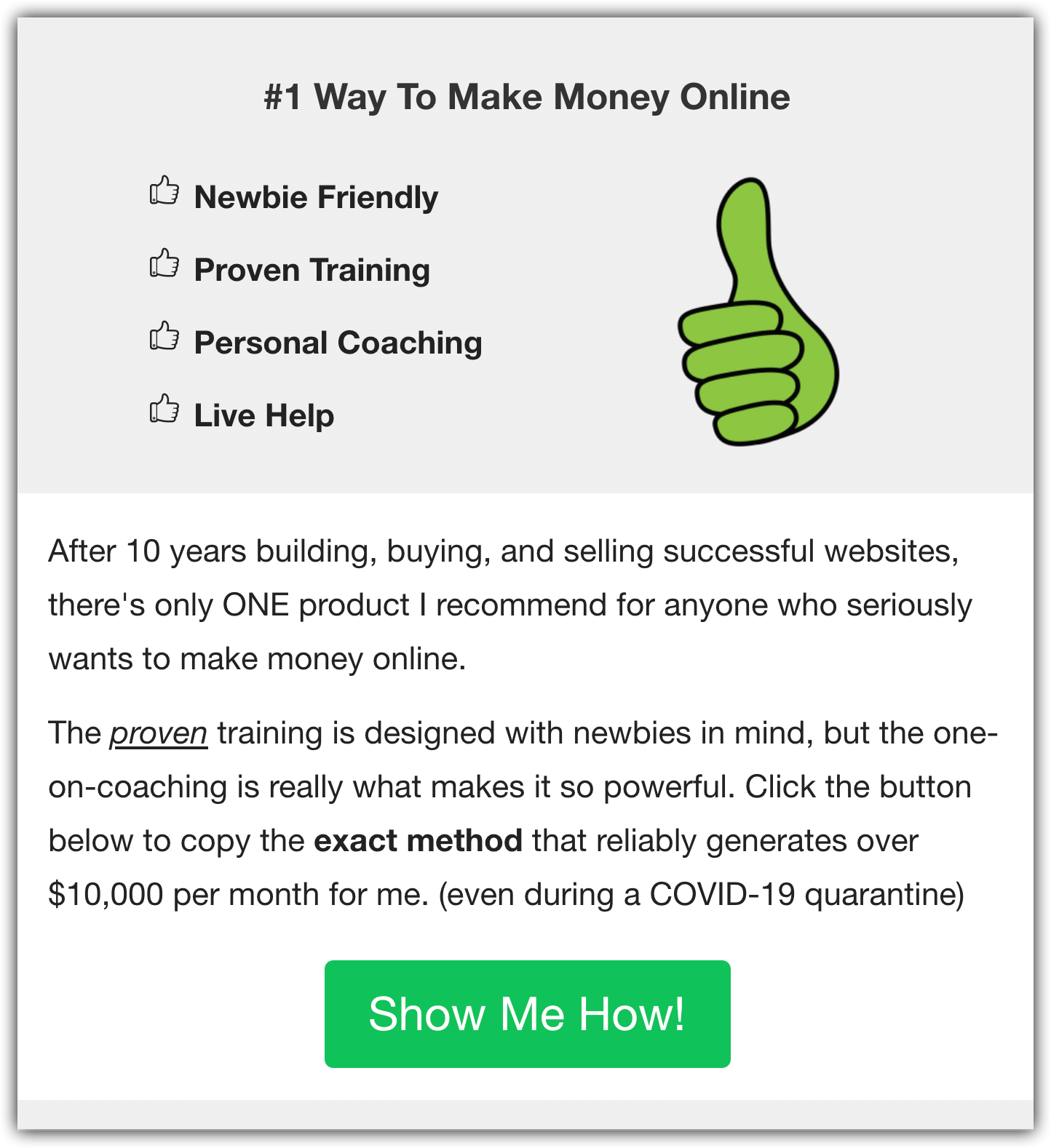 You might be thinking that earning money browsing the internet means you set up a timer, go about your daily business looking up articles and news that interests you. At the end of the day you clock out and collect your paycheck.
This is far from the truth.
When they say you get paid to browse, there are a few different things that they might have you do.
complete online surveys
watch advertisements
click ads
A few of the more legit sites like some movie clips or flash games that you can pay, but there's always a catch. There's never the things you WANT to see, and it's certainly not possible to earn any decent money playing an online game.
One site that really works is called Swagbucks where you can watch clips or play games to earn points, then exchange them for Amazon gift cards or Paypal cash.
There are a handful of passive apps or websites, like Bing, Permission Research, and Smart Panel, where your browsing is being tracked and you are literally making money by browsing the web. The problem is that you're earning an incredibly tiny amount of money for your activity. You might get $5 every few months if that.
If you are specifically talking about using your smartphone while browsing, then these passive income apps could work as well. The best ones are mobile browsers that payout in points or cryptocurrency to track your activity or may display ads to you on your phone. I'm a fan of cryptocurrency, so I know which one I'd use, but crypto isn't for everyone, so you may just like a traditional browser tracking app.
Are Paid To Browse Websites A Scam?
No, not all are scams. Some of these places really do pay. I would say that the vast majority of these 'paid to browse/click/view' sites are actual scams and do not really pay people, but not all of them are bad.
That being said, you have to decide if these types of websites are worth your time.
The most common issues people run into are:
Not enough money to make a withdrawal
Website loading issues
Issues tracking earnings
Lack of support
In fact, many sites go online, attract people looking to earn money, then a few months later go offline. Some of them simply redirect to a NEW website, restarting the scam. Any earnings you had are now lost, and there's no one to complain to.
You can write bad reviews of the company all day long, or even submit a complaint to the BBB, but you won't affect their bottom line. There are easy ways they can simply change the website domain name, change the business name, or hire people to respond to your complaints calling you a liar.
Let's Look At ClixSense
In my research one of the top results that kept popping up was ClixSense. Both My Browser Cash and The Browser Cash advertise this service and ClixSense was well ranked too.
So I signed up and took a look inside. What I saw was pretty crazy. Like, crazy-bad.
The main section of the site for what I would consider "browsing" was the view Ads section. Sounds pretty sweet right? All you have to do is watch a few advertisements and pull in some dough, no?
Here is what I saw: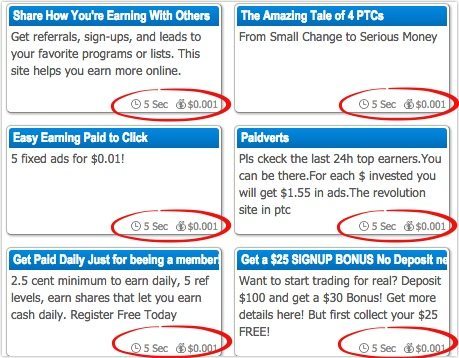 Each individual ad pays $0.001 per view. That means you have to watch 10 in order to make just 1 cent.
There is also a timer. You have to click a cat (to prove you are human), then wait 5 seconds. Once your click is verified, you get your 1/10 cent.



So let's do some math. I am terrible at math, so feel free to correct me if I'm wrong in the comments below, lol.
At a minimum, it's going to take me 5 seconds to earn $0.001. So it's going to take 50 seconds to earn 1 cent. If we add on a few seconds to account for switching between pages and finding the cat, we can just say that for 6 seconds of work you can earn 1 cent.
1 minute = $0.01
That means in 60 minutes you will earn $0.60
1 hour of work = $0.60
You just signed up to get paid 60 cents an hour. That's a pretty poor wage. In a 10 hour day viewing ads you can will about 6 bucks.
What I found to be the real problem, however, was actually implementing this work. I sat down for about 10 minutes and tried to really burn through the ads to maximize my earnings. I soon found out that you cannot open multiple tabs at once.
The worst part was that I kept getting distracted! I just couldn't pay attention for more than a minute. I kept thinking of things I wanted to check on YouTube or Wikipedia. After about 20 minutes of starting and restarting my ads viewing, I had made $0.01.
Are you a master of your mind? Can you focus for several hours at a time doing boring stuff? Probably not.

Two Other Methods of Earning
Actually there are a few other ways to earn money in ClixSense and both have been discussed on my site before. One is getting paid to take surveys, and the other is paid offers.
Both are a complete waste of time. You run into the very same issues
low pay
lots of distractions
required to sign up for more programs
website errors
issues with withdrawals
Some of the "paid offers" even require you to purchase things then return them, meaning you open yourself up to things like accidental rebilling, lots items in the mail, and needing a credit card to make it work.
When all is said and done, you still make less than minimum wage.
Other Companies
There are tons of other programs out there that claim the exact same thing as ClixSense. However, their setup is very similar and after reviewing tons of stuff one my website here, I think it's safe to say that these are not companies you need to waste time trying either.
Just about every company out there says it's a new and exciting opportunity, but of all the ones I've tried, they are quite similar and produce similar results.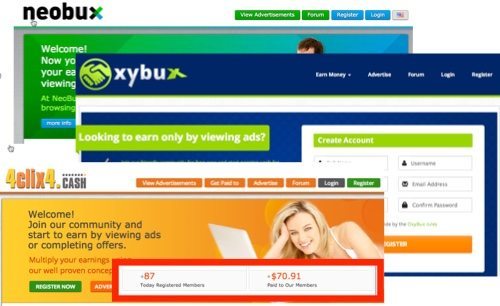 Again, the only company I've found with a pretty good reputation online that actually pays people regularly is called Swagbucks. You don't make a huge amount of money, but you can get paid to do things like watch movie clips, play games, take surveys, or click ads.
Conclusion
It sounded like a fantastic set up, but getting paid to browse the web didn't work out as advertised. Even the alternatives I looked at returned very low if any earnings.
As someone that actually does work online full time, I just couldn't justify spending the time doing tasks like this when I could be making good money doing other things. I think if you are actually interested in using the internet to make money and plan on spending time figuring out how successful people do it, you should invest your time and energy into more productive methods.
What Now?
I am a full-time internet marketer and actually do earn money from home, working on the computer. I didn't go to college for it, and I learned how to do it just by taking an online course.
This is not a way to make fast money. But it is a way to make BIG money. This is the type of income that could buy you a house, a car, and support a family.
Don't get too excited just yet. You have to be willing to take the training and learn to do a few things before you see any return on your time invested. I'll admit, it's not for everyone. But it is for people that are serious about making some big changes in their lives.
You can read more about how I got started online without any experience and how this online business training center taught me how to start my first internet business with just my computer and an internet connection.
Have you ever tried a paid-to-click or paid-to-surf website? What were your results like?
Earn Money Browsing The Web
There are thousands of different side hustles you could do to earn some extra money on the side, and which one "clicks" for you depends on your personality and goals. However, there's one side hustle that makes an insane amount of money and works for anyone.
Starting an affiliate website is an incredible way to earn extra money because you can do it from your home on a laptop, and work on your business in the evenings and on weekends. The income potential is huge, and it's easy to scale
To be completely honest, doing online surveys will never earn more than minimum wage. In fact, most people rarely earn more than $1-$3 per hour, if they are lucky enough to get a payout.
If you want to legit make money online you need to invest time into building a website. Earn passive income through affiliate links & advertising revenue. Rather than spend an hour trying to answer boring questions, build a real web property that you can earn monthly income from.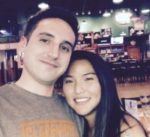 Nathaniell
What's up ladies and dudes! Great to finally meet you, and I hope you enjoyed this post. My name is Nathaniell and I'm the owner of One More Cup of Coffee. I started my first online business in 2010 promoting computer software and now I help newbies start their own businesses. Sign up for my #1 recommended training course and learn how to start your business for FREE!