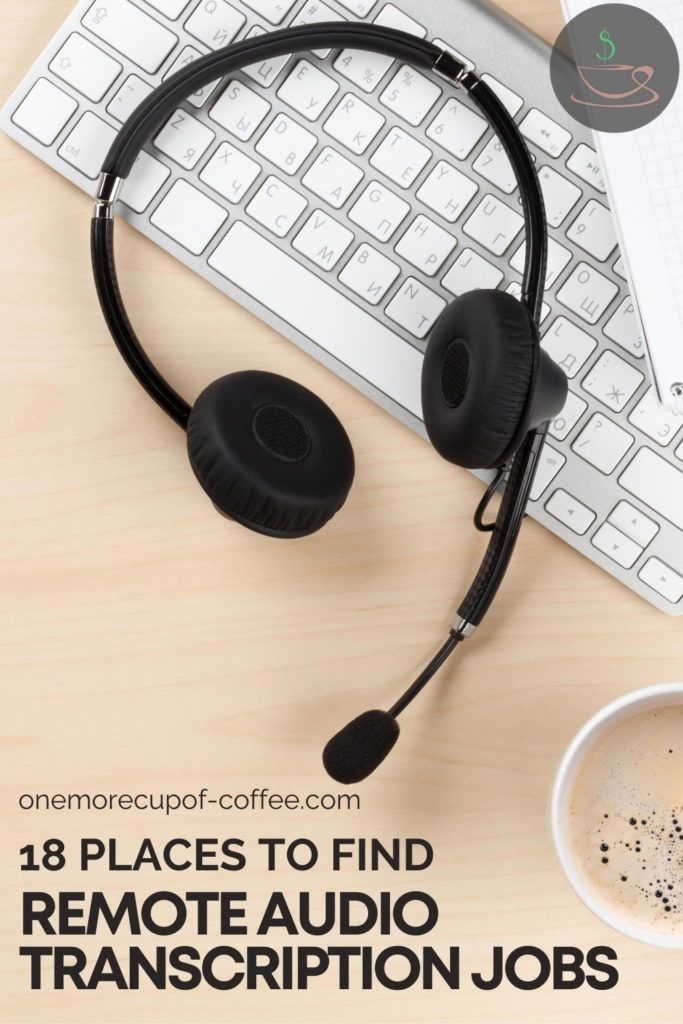 If you want a popular work from home job that requires little to no past experience, then dipping your toes in the transcription industry is a great starting point. Luckily, there are many places to find remote audio transcription jobs online so you can begin work right away.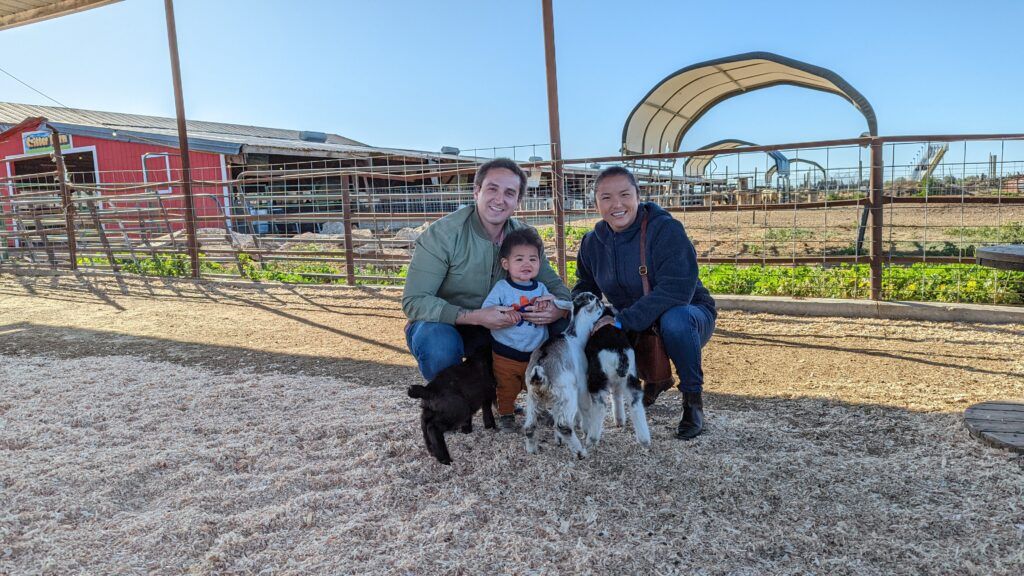 Are You Ready To Work Your Ass Off to Earn Your Lifestyle?
Are you tired of the daily grind? With a laptop and an internet connection I built a small website to generate income, and my life completely changed. Let me show you exactly how I've been doing it for more than 13 years.
What do transcriptionists do? In short, transcription consists of transcribing various audio files into text. With general audio transcription – this could extend to nearly every subject or topic. A few examples are podcast episodes, oral interviews, video files, phone recordings, and more. You could also consider doing specialty transcription, such as medical or radiology transcription if you have relevant skills and experience.
For those of you just starting out, or who want to switch from an office job to a work from home job, doing remote audio transcription is the best way to earn cash while being able to have a flexible job that frees you up to set your own schedule and work from virtually anywhere.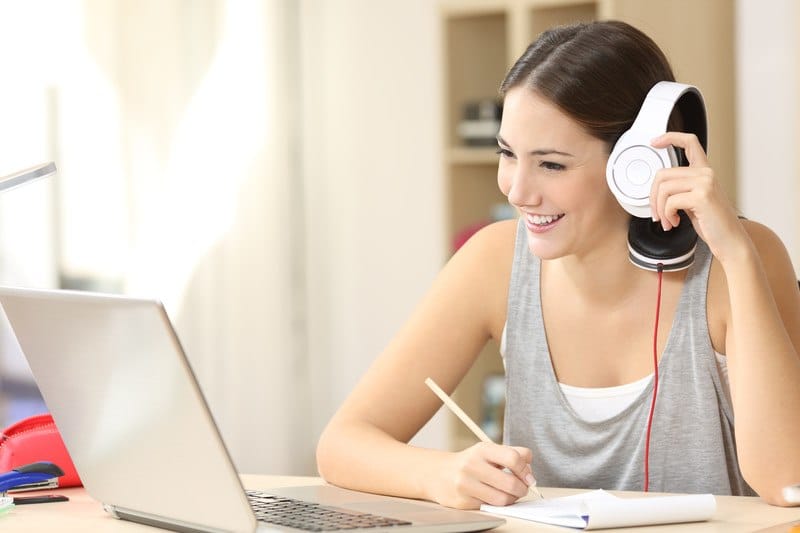 18 Best Places To Find Remote Audio Transcription Jobs
Rev
Literably
Audio Transcription Center
Go Transcript
Upwork
TranscribeMe
QuickTate
Transcription Panda
BabbleType
Transcription For Everyone
CrowdSurf
CastingWords
Ubiqus
Tigerfish
Clarabridge
Speechpad
3PlayMedia
Flexjobs
1. Rev
URL: Rev
Pays: $0.25-$0.90/audio or video minute
Rev is a popular place to find remote audio transcription jobs. It currently employs over 50,000 independent contractors and freelancers to provide close-captioning, transcription, and subtitles services. A steady stream of work is available and freelancers can choose to work on projects ranging from lectures, interviews, and podcasts. According to Rev, the average pay per week is $245. Many users complain the pay is too low to sustain a full income.
2. Literably
Literably is an online literacy assessment system that helps students achieve their reading level. As a scorer, you will listen to and score students' reading difficulties by transcribing audio to text. The benefits include a $10/hour pay and, of course, the flexibility to work from anywhere. However, you cannot apply if you are scoring from the states of CA, CT, MA, MT, NE, or NJ. Beginners with no prior transcribing experience are encouraged to submit an "unpolished" application.
3. Audio Transcription Center
Pay: $1/minute, paid out weekly
Audio Transcription Center hires both in-house transcriptionists and remote audio transcriptionists to accurately transcribe oral history interviews, tech webinars, financial reports, TV shows, and more. To apply you need a submit an online application with pdf files of your cover letter, resume, and recent screenshots from a 3-minute typing test which you need to pass with 98% accuracy and 75 wpm. Successful candidates will also need hotkeys or a foot pedal for transcribing, plus headphones to cut down on background noise.
4. Go Transcript
Go Transcript is an online transcription and translation company that hires remote audio transcriptionists with no prior experience (you just need to have excellent English skills to apply). The top monthly earnings are $1215/month, so depending on your needs, this likely won't provide a full-time income. Nonetheless, it's a great place to start dabbling in remote transcription work if you want to build up your skills.
5. Upwork
Upwork is one of the most popular places to find remote audio transcription jobs. From podcasts and interviews to video files and foreign-language recordings, there are always new clients searching for remote transcriptionists to get the job done right. The pay varies per project, but Upwork will take a 20% commission fee for the first $0-501 you earn with each new client in exchange for providing a user-friendly platform that connects clients and freelancers.
6. TranscribeMe
TranscribeMe is a leading choice for remote audio transcriptionists as it's claimed to be one of the highest-paying employers of freelance transcriptionists with $15-22/audio hour. While the average monthly payment is $250/month, top earners can reach up to $2,200/month. Beginners can apply as well as experts who have experience in the legal and medical transcription fields (higher-paying projects are available).
7. QuickTate
QuickTate hires remote audio transcriptions to transcribe a variety of audio files, including memos, voicemail messages, phone recordings, conference calls, as well as memos, letters, and medical files. Some files may just be 2-3 minutes in length while others can be hour-long files. To be considered for employment, you should have past transcribing experience and strong typing and grammar skills. You can work whenever and as much as you like as they are open for business 24/7.
8. Transcription Panda
Transcription Panda hires audio transcriptionists to transcribe recorded audio into high-quality transcripts. This can range from generic audio files to academic, research, interview, and other types of transcription. Applicants are encouraged to apply online and give examples of standard/verbatim transcripts from sample audio files.
9. BabbleType
BabbleType offers market research transcription and hires remote workers to complete the projects with accuracy and completeness. You don't need any previous experience to apply but you need to adhere to strict rules as outlined in an introduction video listed on their webpage.
10. Transcription For Everyone
Transcription For Everyone accepts freelance transcriptionists to work on audio files including podcasts, cassette recordings, and live audio broadcasts. You must be an English-speaker and send in your resume and cover letter to apply.
11. CrowdSurf
If you just want to be able to work in short windows, check out CrowdSurf. This online company hires remote audio transcriptionists to transcribe audio/video files to create closed captioning for the deaf and viewers of foreign languages. To join, you need to be a fluent English speaker/writer and have the basic skills and equipment necessary to work from home.
12. CastingWords
CastingWords hires independent contractors to work on a variety of transcription and editing projects. The pay varies anywhere from 8.5 cents to over one whole dollar per audio minute and is adjusted according to your level of experience, type of project, and what overall grade you earn. They pay their freelancers via PayPal.
13. Ubiqus
Ubiqus hires skilled transcriptionists with 1-5+ years of experience to transcribe audio from meetings and events into high-quality transcripts. Although this position is a flexible work from home job, you must adhere to strict turnaround times and deadlines. When applying online, select either the US or Canada as the country you wish to apply for.
14. Tigerfish
Tigerfish has been a leader in the transcription industry for over twenty years. You need to be a US citizen or legal resident to transcribe for Tigerfish. In addition, you need to be able to download Tigerfish-approved transcription software and have reliable internet access. Note: PC or laptops must use Windows, not Mac, as it is not compatible with their software). Although the pay is not listed on their website, it is rumored on other blogs that they pay 1/2 cent per word, or $0.50 cents per 100 words.
15. Clarabridge
Clarabridge is a natural language processing and speech analytics company that hires remote transcriptions to transcribe audio from various industries in order to improve their speech recognition models. To apply, you need to have a Bachelor's in a language-focused degree (Speech Pathology, Linguistics, etc.), be a native English speaker, and have excellent clerical skills and a typing speed of at least 60 wpm.
16. Speechpad
Speechpad is one of the most lenient places that offer remote audio transcription jobs. You work when you want and how you want by choosing the projects you wish to work on. You get paid twice per week with no threshold and earn a decent wage at $0.25 – $2.50 per audio/video minute. Factors that influence pay include turnaround time, language, and audio quality.
17. 3PlayMedia
3PlayMedia currently is hiring both English and Spanish transcriptionists to transcribe audio files and edit transcripts for inconsistencies. They require you to have excellent communication, English, and computer skills with a typing speed of at least 75 wpm. You also must be 18 years or older to apply.
Other Places To Find Remote Audio Transcription Jobs
If you're not able to find any audio transcription jobs via one of these online companies nor on the freelancing site Upwork, then check out Flexjobs.com. Flexjobs lists current work from home offers, and there are many opportunities to find remote audio transcription jobs. Viewing the listings is free, but you might need to pay a membership fee of $6.95 or more to get the employer's full details to apply.
Requirements To Be A Remote Audio Transcriptionist
Audio transcription jobs are great for entry-level transcriptionists new to the field, or for those who want to earn a little extra income each month.
Unlike with high-profile/specialized transcriptionist fields, you typically do not need to have certification. However, you do need to have a basic understanding and proficiency of transcription tasks:
Quickly and accurately transcribe various audio files
Have basic tools and equipment (i.e. PC or Mac, headphones, reliable internet).
Demonstrate good punctuation and grammar skills
Be a native or fluent English speaker
Pass typing speed tests with a score of 60-75 wpm or higher
Audio transcription jobs are not difficult to come by. Some will offer easy, quick work with average pay, while others will offer long-term work for independent contractors and higher possible earnings.
If you've never had a work from home job, transcription is often a popular way to get started in the work from home/remote community and start making money fast. With audio transcription, you only need to have the minimum requirements in terms of experience, education, and equipment to get started. Don't worry if you don't have any relevant experience or any specialized background.
Most people already have the tools and skills needed to make money from doing remote audio transcription jobs! Does that sound like you? If so, don't wait! Start transitioning to work from home life today with a remote audio transcription job.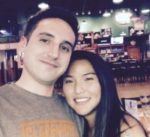 Nathaniell
What's up ladies and dudes! Great to finally meet you, and I hope you enjoyed this post. My name is Nathaniell and I'm the owner of One More Cup of Coffee. I started my first online business in 2010 promoting computer software and now I help newbies start their own businesses. Sign up for my #1 recommended training course and learn how to start your business for FREE!