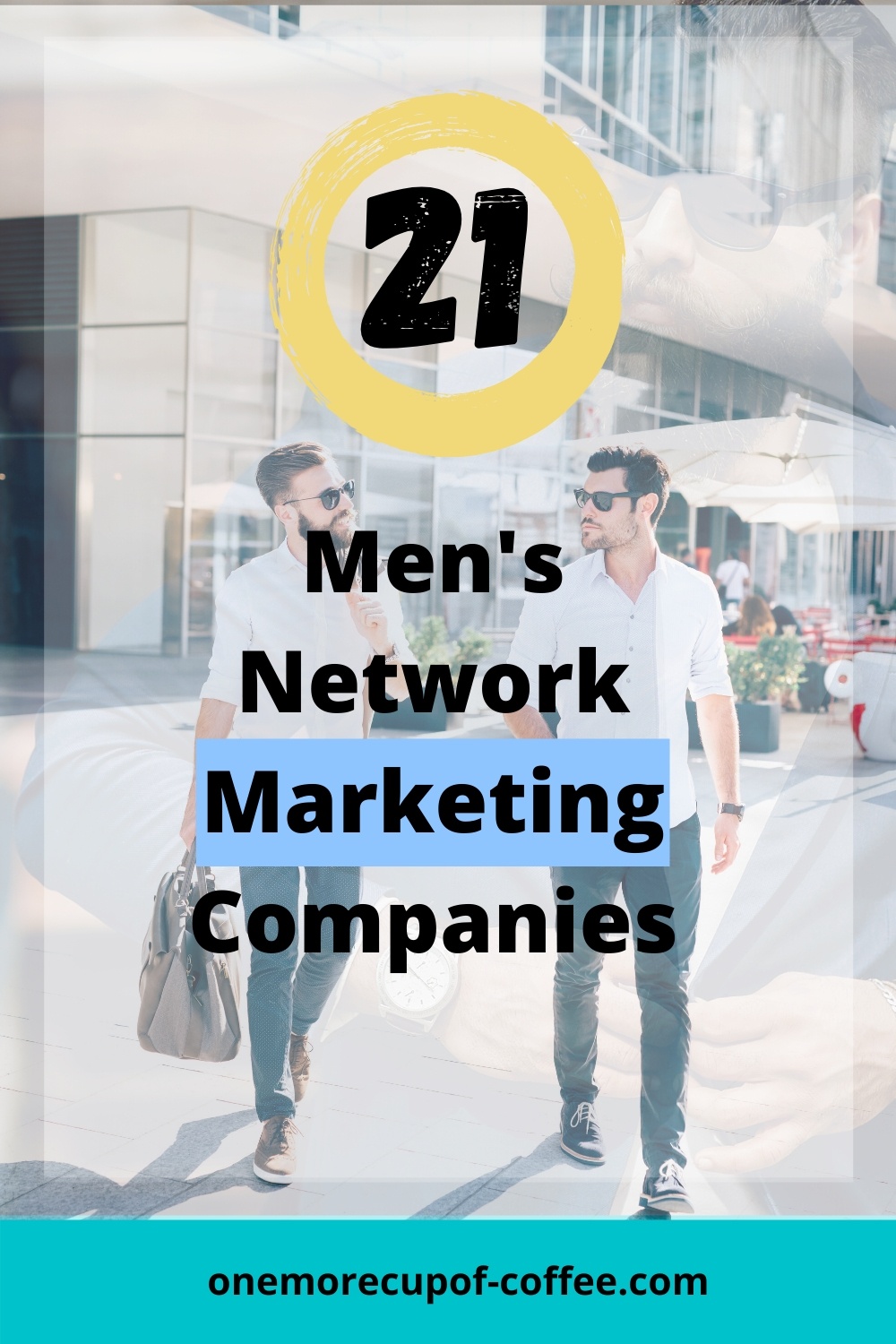 Direct sales has become an expansive industry, with more than 100 million people now being involved in some form of direct marketing. Unlike many other large industries, men do not hold the power here. In fact, finding men's network marketing companies is a pretty difficult task.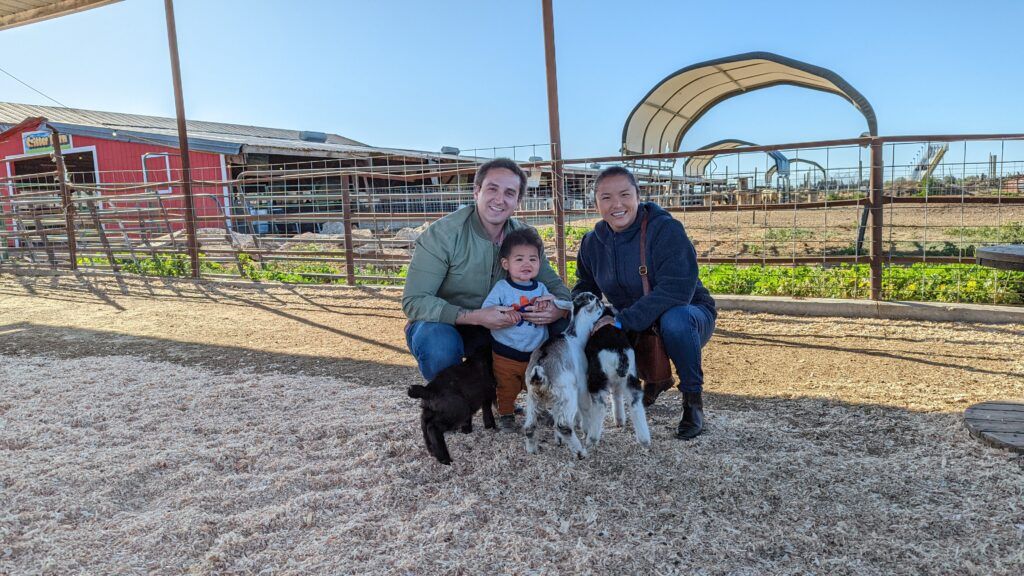 Are You Ready To Work Your Ass Off to Earn Your Lifestyle?
Are you tired of the daily grind? With a laptop and an internet connection I built a small website to generate income, and my life completely changed. Let me show you exactly how I've been doing it for more than 13 years.
To give you an idea of the figures, only around a quarter of all direct marketers are men. At one point, the gender ratio was even more skewed, with men making up only 12% of direct marketers. Not surprisingly, women tend to be the top performers in network marketing companies too.
At the same time, many network marketing companies specifically target women. You can see this in the products that they choose and their marketing. Other companies don't focus on any one gender, meaning that male distributors shouldn't feel out of place.
There have been some male-focused MLMs in the past, including Jerky Direct and Man Cave. However, Jerky Direct is no longer operational and Man Cave no longer has an MLM component.
Thankfully, men don't need to try and sell makeup or anything like that. The product ranges of some network companies are a much better fit than others. For this list, we've taken a deep dive into the MLM field to find the options that are the most well-suited for men. None are specifically directed at men, like Man Cave was originally, so everything below is basically just my opinion.
Check them out to find out what the options are and whether any of them might be viable for you. If these products and services are interesting and you'd like to promote something like this, you should consider promoting them on a lifestyle blog rather than on Facebook to friends and family. These days, to make consistent money with any network marketing program, you need a sustainable online strategy that can reach millions of potential buyers, not just the dozens of people you just happen to know.
Men's Network Marketing Companies
Beachbody
Youngevity
NeVetica
Boisset Collection
Zilis
Royaltie
5Linx
First Fitness Nutrition
Gano Excel
pawTree
Team National
Motor Club of America
Direct Cellars
The Cocoa Exchange
Powur
CAN
Amway
Primerica
Legal Shield
World Global Network
LIFE Leadership
1. Beachbody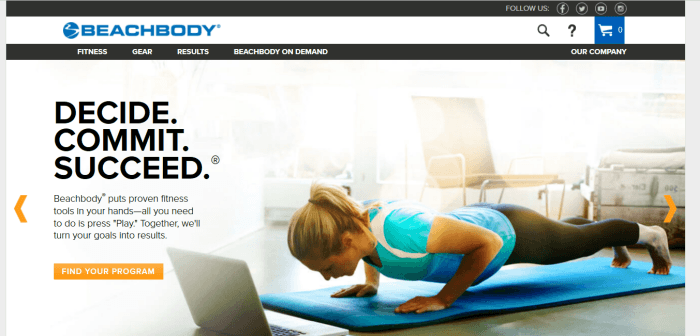 Focus: Fitness and weight loss
Minimum Cost: $39.95
Product Overview: Shakeology is one of the most well-known product lines from Beachbody and is basically a collection of protein shakes. The shakes have some advantages, including their flavor selection, plus the presence of probiotics and antibiotics. They're tasty too and are often enjoyed.
Still, the shakes are expensive. You could find protein shakes that are cheaper (and have a better nutritional profile) at a local store. In fact, Shakeology is famous for the high prices on their shakes.
The protein shakes may not be the best choice for men promoting Beachbody, but there are many other areas to focus on. In particular, the company offers a variety of fitness programs and equipment.
It would be easy enough to focus primarily on the fitness side of the company and to target other men (and women) in that way. The variety of products and services that Beachbody offers works well in that regard.
Sales are made through a replicated Beachbody website. This allows you to promote to people individually and online, so you don't need to worry about running parties.
Commission Quick View: Members earn 25% for most products from the company. Selling challenge packs earns you a set figure instead (from $38 to $150, depending on the pack).
You can also earn a 40% commission on Beachbody on Demand memberships. While this 40% is appealing, there's a good chance that it is a one-time commission, even though members will pay monthly.
The team side of Beachbody follows a binary model where you are building two legs to your team. For Beachbody, your team cycles every time you hit 200 points in your strong leg and 100 in your weak leg. A cycle pays out somewhere between $14 and $18.
While that income level might sound low, the idea is to have your team cycle many times in a month. You can complement your income with the various bonuses that are available.
Just be aware that the binary model means that you need at least two recruits below you. You'll see the most income if both legs of your team perform well. Achieving this in practice can take a decent amount of management.
Final Thoughts: The product selection from Beachbody works well for men. There are multiple angles that you could focus on, depending on your target audience. These aspects make the company more interesting than many others.
Still, it's important to check out the ongoing requirements before you commit to anything. I also recommend focusing on fitness, rather than weight loss products. There are plenty of weight loss MLMs out there, but fitness ones are rare.
2. Youngevity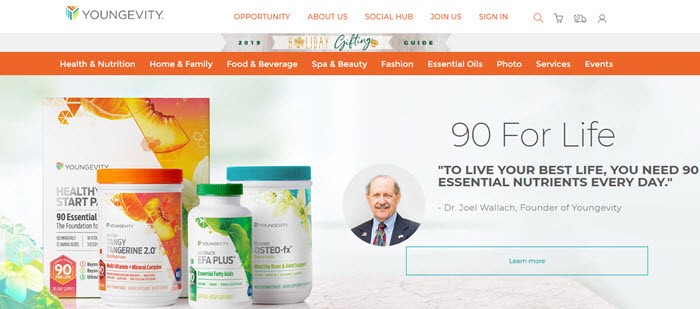 Focus: Health products
Minimum Cost: $25
Product Overview: Youngevity is mostly a health company. However, Youngevity uses this term in a broader way than most, focusing on holistic health and the overall idea of wellness.
This emphasis is reflected in the wide variety of products that Youngevity offers. Seriously, this is one of the broadest MLMs that you'll find. The selection includes areas like health, nutrition, food, fashion, photo and services.
With so many types of products to promote, Youngevity is an ideal company for men to promote. You can choose whichever products (or services) that interest you and ignore the ones that do not.
The services might be especially appealing. For example, Youngevity includes areas like tech support, roadside assistance and travel as services. There aren't many MLMs that offer services.
Even so, none of the products or services from Youngevity are unusual. They're also more expensive than from a non-MLM company.
Commission Quick View: Youngevity offers up to 30% commission on sales, which isn't too bad. While the company partly follows a buy and then resell model, there is also the potential to make sales through a replicated website.
To earn beyond this, you need to focus on your team. Youngevity follows a unilevel model that starts off with 5% from your first level and the same from your second level. As always, you can earn from more levels as your rank increases with the company. The percentage that you make from your team grows as well.
The percentages with Youngevity are actually pretty good compared to many other unilevel MLMs. Even so, they're only relevant if you can develop a team where members are making consistent sales.
Final Thoughts: Youngevity has a large selection of products, which could be a good thing. Just make sure to work out whether the products are likely to sell first. Many of the items end up being forgettable, which won't help you.
3. NeVetica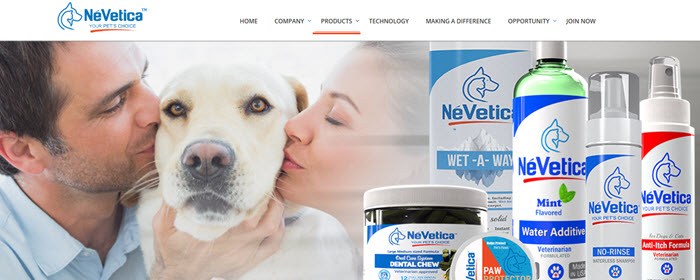 Focus: Products for pets
Minimum Cost: Unknown
Product Overview: NeVetica offers a selection of products for pets, including various nutritional supplements and cleaning items. One of the most notable aspects is that the products all appear to be of high quality.
At the same time, NeVectica takes the time to talk about various benefits and how the products work. They do this without much fanfare or hype, which is an appealing approach.
There are 20 different products overall, although some of these are bundles or different sizes. The products aren't cheap and often cost $40 or more. This price may be a good match for the quality of the products, but it could potentially put some customers off.
Commission Quick View: Distributors for NeVetica can earn as much as 35% from sales. Unfortunately, it isn't clear what the starting percentage is. Based on similar companies, you could be looking at 20% or perhaps 25% from sales initially.
The team compensation plan involves 14 different ranks. There will be various requirements for each rank, along with increased income potential as you move up through the ranks. However, specifics about these areas are not provided.
NeVetica doesn't offer details about ongoing requirements either. It's always frustrating when companies are not up-front about this type of information, as the ongoing requirements strongly influence your overall income potential.
There are various ways to earn from your team, including bonuses. However, the main approach is a unilevel plan. This starts out with a low commission percent from your downline. That percentage increases as you move up through the ranks and get deeper into your downline.
Final Thoughts: The focus on pets could make NeVetica a useful company for men to promote. However, the expensive products and lack of compensation plan information are both serious limitations.
If nothing else, it's important to seriously weigh up your audience before deciding whether or not to get involved.
4. Boisset Collection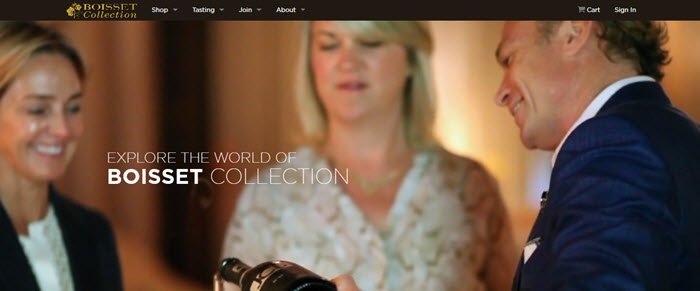 Focus: Wine
Minimum Cost: $42 + $14/month
Product Overview: Boisset Collection is an upmarket MLM wine company. Customers are able to purchase from a decent collection of exclusive wines. We're not just talking about budget wine either.
The company's selection covers a wide range of prices, including wines that are below $30 and ones that are $100, if not more. This style makes it one of the only MLM wine companies that caters to novice and experienced wine drinkers.
There are some related products as well, such as gifts, accessories and jewelry. While jewelry is a bit of an odd addition, at least it broadens out the project range.
Like most wine MLMs, sales are mostly made through parties. The style can be enjoyable and can easily promote purchasing.
Boisset Collection provides tasting kits to help the party process. These provide various bottles of wine and cost $55 to $350 (per party!!). If you're lucky, the host of your party might pay this fee. If not, you would need to.
Commission Quick View: The base commission rate is 25% for active members and 15% for inactive ones (you need $250 in sales each month to be considered active). The commission can be increased by up to 35% if you hit sales targets. However, these increases are incremental and the sales targets get high fast.
These commission rates don't look too bad if you stay active, but they're not the full story. Boisset Collection pays based on the Commissionable Volume of the product (CV). The relationship between CV and price varies depending on the product at hand.
For wine, only bottles that cost more than $75 will give you 100% CV. A bottle that is less than $35 only gives 50% CV. So, for a $30 bottle of wine an active representative would actually be getting around 12.5% commission instead of 25%.
The team aspect is similar to other companies. Boisset Collection takes a unilevel approach, starting out with 3% residual commission from your first level recruits and then 5% for your second level.
Final Thoughts: If you're a wine connoisseur Boisset Collection could be an interesting income choice. The highest income potential comes from making regular sales of bottles of wine that cost at least $75. Doing so would require an audience with significant disposable income and an interest in wine.
5. Zilis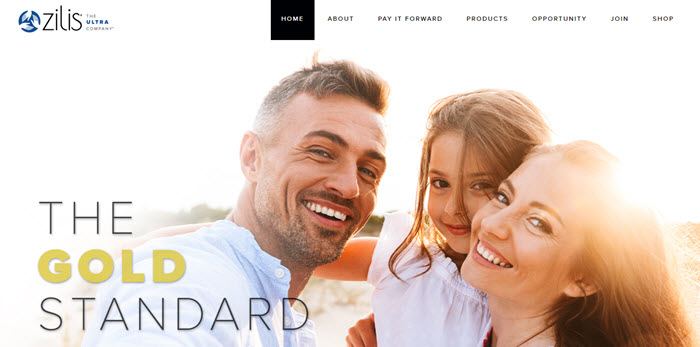 Focus: CBD oil and liquid supplements
Minimum Cost: $99
Product Overview: CBD oils are becoming popular and could be a good product type for men to promote. Zilis is one way to do so. The company offers a handful of CBD products and some liquid supplements.
The CBD oils from Zilis are called UltraCell. They're all full spectrum CBD oils and come in multiple flavors. Zilis also has a topical CBD product. While Zilis doesn't provide pricing details, external reviews suggest that the prices per mg of CBD are some of the highest in the industry.
Another product is called UltraCBG, which is a bit more unusual. This contains cannabigerol (CBG). The compound is still derived from hemp but may offer different benefits than CBD.
There isn't a large body of research surrounding this new oil. Even so, Zilis has a competitive edge because few other companies are taking this angle.
Speaking of competition, Zilis does have proprietary technology that could help CBD (and CBG) to be absorbed. It's difficult to say whether this potential advantage outweighs the high product prices. The practical effects on absorption aren't clear either.
Commission Quick View: Unusually, Zilis doesn't say how much distributors earn from sales. They say that this can be 'up to' 100%, but that's a pretty meaningless statement. After all, commissions of 100% aren't likely to happen often.
The team aspect of Zilis uses both a binary and a unilevel plan. The binary one pays out weekly and gives you 20% commission on the volume of your lesser leg.
While 20% is a nice figure, there are income caps to watch out for. For example, you can only earn $250 per week in this way at the Associate rank or $500 per week at the next rank up. This makes it critical to move through the ranks.
The unilevel plan follows the traditional approach, with some surprisingly decent commission percentages. For example, you earn 5% from your first three levels once you get high enough in the ranks.
Final Thoughts: The lack of information about commission percent is the biggest limitation of Zilis. If this percentage is over 20%, then Zilis isn't too bad as a way to earn. Even so, you'd need to be sure that you had an audience interested in the products.
Be aware too that the unusual nature of UltraCBG doesn't guarantee that the product will sell well. Some customers may be wary of the idea, while others might prefer to stick with CBD oil.
6. Royaltie

Focus: Lead generation and proximity marketing
Minimum Cost: $57/month (+ $30 initially)
Product Overview: Royaltie is a technology-based opportunity, one that focuses on marketing and business. The company has a significant advertising network and essentially offers paid advertising.
Customers can sign up for one of three paid plans. The first of these, Starter Package, costs $57/month and provides 5,000 ad impressions. The next, Entrepreneur Package, costs $87/month and provides 10,000 ad impressions. The final one, Small Business Package, offers 500,000 ad impressions for $327/month.
Each of these plans provides other features too, including the ability to make landing pages and to set up email marketing. Additional ad impressions can be purchased in cases where the initial amount is not enough.
The ability to buy ads isn't unusual, but the way that Royaltie bundles services together is interesting. The company also has a location-specific feature, where the placement of ads is partly based on the target location that the customer chooses.
Commission Quick View: While Royaltie is an MLM, the company's commission approach is very unusual. For one thing, the base commission is earned based on your sales and the sales of your Level 1 & Level 2.
You're also earning a flat commission rate, rather than a percentage. For example, at the first rank (100 Club) you earn $20, while you earn $50 at the second rank (200 Club). Each rank just requires you to hit a monthly sales goal. That goal is $100 for the first rank and $200 for the second rank.
The rank requirements and commissions increase as members progress up the ranks. It's an odd style, as it means members get no extra income if they hit a sales target that is between two ranks.
The team aspect is a little unusual too. This allows members to earn from the total sales of their Levels 3, 4, 5 & 6. The percent is mostly based on the member's personal sales. Members that make 5 sales a month can earn 5%, 4 sales a month earn 4% and so on down.
It is possible to increase the percent through rank alone, although doing so requires at least $5,000 in monthly sales from the member and their Level 1 & 2.
Final Thoughts: Royaltie seems a little strange all around. The commission scheme ends up being pretty weak, while Royaltie's service would only be relevant to a narrow audience of people. It seems like most people would struggle to make enough sales to make the process worthwhile.
7. 5Linx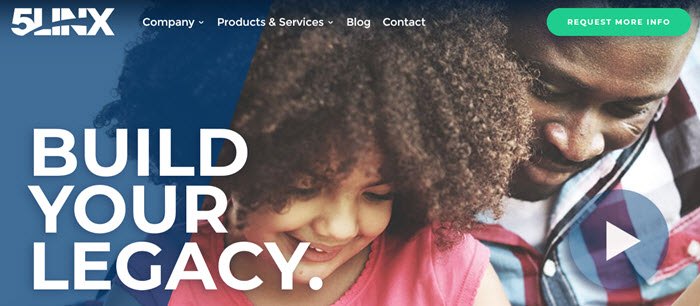 Focus: Various products and services
Minimum Cost: Unknown
Product Overview: 5Linx could be a good choice for men due to the unusual selection of products and services that the company offers. Some of their products are fairly common, like CBD oils, a supplement for blood sugar levels, coffee and tea.
Others are much more unusual. One of these is a Residential Energy Program, which is an alternative option for electricity. There is also contract-less HD TV, internet and fiber video, along with a home security program, credit score analysis and identity protection.
That isn't even all of their services. Not only is there a wider selection than normal, but none of the products are especially focused on females. Some are even in areas that men, on average, may have more expertise in.
Of course, such a variety of products raises questions about quality. Reviews online aren't encouraging and some of the services seem to have limited features.
Commission Quick View: 5Linx's commission approach is unusual. 25% commission is earned from each sale. Some of this goes to the distributor in question, the rest goes to the person who recruited them.
Each distributor can earn between 10% and 20% per sale, based on their sales volume each month. 20% is pretty poor as a top rate and starting off at 10% is even worse.
The style does mean that you earn more from your direct recruits than you would otherwise. Even so, this is only relevant if you plan to be involved in team building and simply offsets the low base commission rate.
The team approach is more typical, with 5Linx making the familiar claim that 'You Get Paid 7 Different Ways!'. That just means that there are various bonuses on top of the commissions that you earn.
Team commission uses a unilevel system, where you need to move up through ranks. 5Linx doesn't explain the system well and there seem to be various complexities along the way.
Final Thoughts: The one advantage of 5Linx is the wide range of products and services. However, quality appears to be lacking and the level of compensation is low indeed. There just isn't enough to make 5Linx worth the effort.
8. First Fitness Nutrition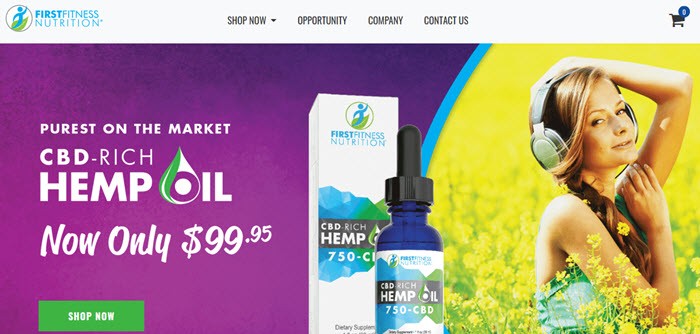 Focus: Weight loss, sports nutrition and CBD oil
Minimum Cost: $29
Product Overview: First Fitness Nutrition is a health and wellness company. This field tends to be dominated by women, but the product selection from First Fitness Nutrition makes the company more interesting than normal.
Two of the main areas that men might focus on are sports nutrition and CBD oil.
Unusually, First Fitness Nutrition just offers one type of oil. This contains 750 mg of CBD and costs $99.95 for a 30-serving bottle. There are other 750 mg CBD oils out there, but the concentration isn't terribly common. The price is also low for the CBD concentration.
There are four fitness nutrition products to promote as well. These include an energy drink, a rehydration drink and two flavors of protein bars.
The company also has weight loss, wellness and herbal cleansing products, along with skin and body care. You could promote these too, especially if you're selling to an audience that contains men and women.
Commission Quick View: Compensation from sales ranges from 20% to 40%. While sales can be made through a replicated website, the main emphasis is on selling products in person.
As part of this, distributors need to purchase the products at a discount and then resell them. The discount level is based on the distributor's progress in the company or the starter pack that they purchased.
The number of products and level of discount provided increases along with the price of the starter pack. This creates a pay-to-win model, where distributors need to purchase an expensive pack so that they can have a decent discount from the beginning.
First Fitness Nutrition uses a unilevel model for team earnings. The percentages for each generation are surprisingly good. Distributors can earn 6% from their first generation and earn residuals from three generations deep from their first rank. There are other bonuses too.
Even so, each area of income comes with its own requirements. Most will rely on having a large and highly successful team.
Final Thoughts: The product selection is a little unusual, but you would still be competing against all the other health companies. The reselling model is also frustrating, especially as CBD oil isn't cheap.
Having to buy then resell makes it harder to turn a profit and increases your risk. To be honest, the products from First Fitness Nutrition aren't good enough to justify that extra challenge.
9. Gano Excel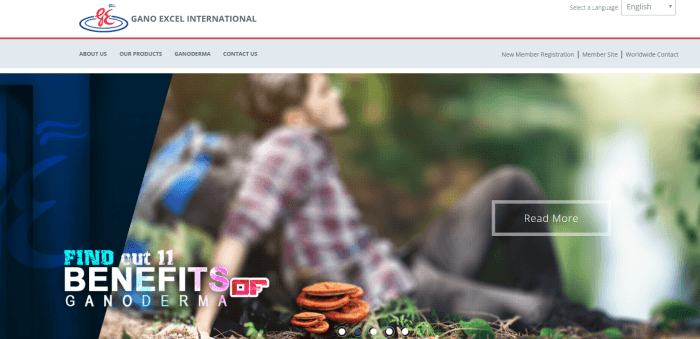 Focus: Coffee that contains Garnoderma lucidum
Minimum Cost: $195
Product Overview: Gano Excel offers a variety of products that contain extracts from the fungus Garnoderma lucidum. While the idea might sound a bit odd, Garnoderma lucidum is popular for potential health benefits. In fact, exotic ingredients is a common thread for many health MLMs.
One of the product lines from Gano Excel includes various hot drinks, with coffee being the main beverage of choice. Hot chocolate and tea are featured as well. The second product line is called GanoDaily. This one contains five supplements, some soap and some toothpaste.
The products aren't expensive, but they're still relatively pricy for what customers get. For example, a 20-pack of the Classic coffee costs $25 retail. That's more than $1 per serving for a cup of instant coffee with herbs. Likewise, the supplements vary from $55 to $65 per container.
These prices are high enough to make some people hesitant to buy. After all, there are other brands that offer similar products. There is also limited evidence that the Garnoderma lucidum will provide any practical benefits.
Commission Quick View: Distributors for Gano Excel need to purchase products at wholesale price and then resell for a profit. The percentage commission varies depending on the item in question, but you're sometimes looking at more than 30% commission for a sale.
This is a decent amount, but the purchase-first approach increases your risk. It means that you can easily end up losing money rather than earning it.
The team-based side of things follows a binary compensation scheme. Distributors earn between 10% and 17% commission from their team, based on whether the distributor is ESP-1, ESP-2 or ESP-3 qualified.
The total amount that can be earned from the team is based on the volume of the lesser leg. This means that income is always capped by the part of the team that does not perform as well.
The ESP-1, ESP-2 and ESP-3 qualifications can be earned by purchasing one of the starting packages or by meeting sales requirements. The starting packages allow you to increase the team percentage at the beginning, but this creates a pay-to-win model, which is frustrating.
As with other MLMs, there are various other bonuses that provide extra chances to earn. These can be challenging to meet in practice. You would need a decent team to reach most of the goals.
Final Thoughts: Coffee is popular among men and women, so it is a perfect product area for men to promote. The compensation rate from Gano Excel could make this a profitable business, but only if you could consistently make sales and predict the right amount of product to order.
Even then, the purchase-first model and the unappealing nature of the products are serious limitations. These aspects alone mean that many distributors probably would not turn a profit.
10. pawTree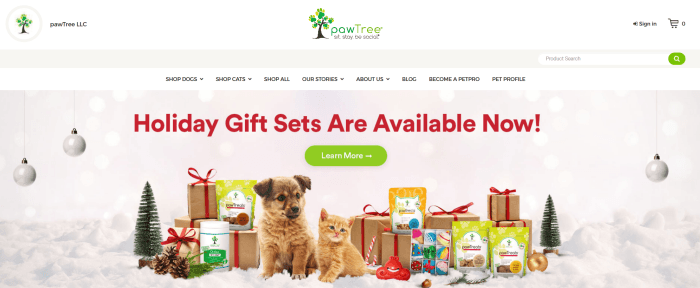 Focus: Pet food and other pet products
Minimum Cost: $1
Product Overview: pawTree is another company that focuses on pets. It is an interesting choice, as pawTree products have their own distinct appearance and feel.
Their main focus is on pet food, including the idea of healthy food that pets aren't going to get bored with. For example, they offer a 5 lb bag of salmon & potato cat food for $22.99. This is free from grains, added sugars, wheat, preservatives, soy and other concerning ingredients.
pawTree also offers a selection of seasonings. These can be used on pet food to change the flavor and keep meals interesting. The idea is an unusual one, but the benefits are easy to see.
While the products from pawTree aren't all unusual, the company markets everything very well indeed. The items all appear distinctive, with clear advantages and price points that are reasonable enough.
Commission Quick View: The base commission rate for pawTree is less appealing, starting at just 10% of all personal volume. This increases to 25% if you can sell more than $100 in product a month.
The rate increases again to 30% for more than $200 of product in the month and 35% for more than $400 of product. The end result is an appealing commission rate, as long as you are able to make at least $100 in sales per month.
However, it's worth mentioning that the volume requirements here are based on new personal volume. This means that you need to consistently get new customers to maximize your income.
The team aspect follows a unilevel plan. You need to hit the second rank to earn from your team, at which point you make 4% from your first level of recruits.
pawTree has an interesting approach here, as their ranks are spilt into two sections. The first five ranks are considered Build ranks. These have comparatively few requirements, but also don't offer much in the way of income.
It's only once you get into the Lead ranks that you start being able to earn from deep in your team. Those ranks also have additional bonuses. One unusual feature is that these ranks require some new volume every month.
For that matter, personal volume requirements are quite significant for pawTree. The second rank requires $250 in sales every month, which mightn't be easy to hit. This increases to $500 for the next rank, then $750, then $1,000.
High personal volume requirements like this are frustrating. After all, life isn't predictable. Besides, if the goal is to grow a successful team, having to make a large amount of personal sales as well seems odd.
Final Thoughts: pawTree has a really good product range that could sell well. But, the company is let down by its compensation scheme, especially with the initial 10% commission rate.
As such, pawTree is best suited for people who are likely to make regular product sales.
11. Team National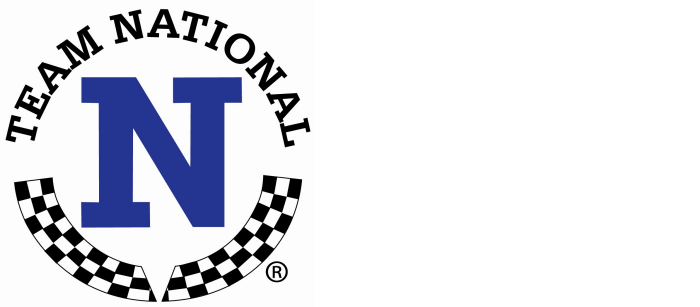 Focus: Membership-based savings program
Minimum Cost: $55
Product Overview: Team National offers a membership-based savings program. Customers pay $795 to become a member for two years or a whopping $2,915 for lifetime membership.
In return, customers receive discounts on products and services from a variety of companies. Some well-known companies are included in the selection, like Sprint, Avis AT&T.
While the website for Team National claims that the savings are substantial, they provide no examples. Even the cost of the membership is hidden, which isn't encouraging. Potential customers need to talk to a distributor to find out details.
Convincing customers to pay for access to a savings program is never easy. This becomes more difficult when membership costs as much as the one from Team National. After all, people who want to save money tend to be careful about what they spend.
There aren't many reviews on how good the discounts actually are, but in a sense, this doesn't matter. Even if the discounts are powerful many potential customers won't be able or willing to invest in the membership.
Commission Quick View: Selling the two-year membership provides just $50 in commission, while the $2,915 lifetime membership offers just $100 in commission. To make matters worse, the commission rate is halved if the customer uses a credit card or financing to pay.
The main team income comes from a binary model. Team National actually uses a simpler approach than most other companies, which is a nice touch.
Each two-year membership provides one point, while a lifetime membership provides three points. Whenever you hit ten points total in your downline (regardless of placement), you earn a $1,500 bonus from your team.
This sounds impressive, but remember that you need to make around $8,000 worth of sales to hit that goal (the total would vary a little depending on the combination of one-point and three-point sales).
Distributors don't need to purchase memberships themselves. This means that you don't have to pay the high fees. It also means that the people you recruit don't either. So, you and your recruits need to get some people to pay for the actual discount program.
Final Thoughts: Team National doesn't have many appealing features. The biggest one is just that the type of service you're promoting is unusual. That's not enough on its own, especially when you consider the company's low compensation rate.
12. Motor Club of America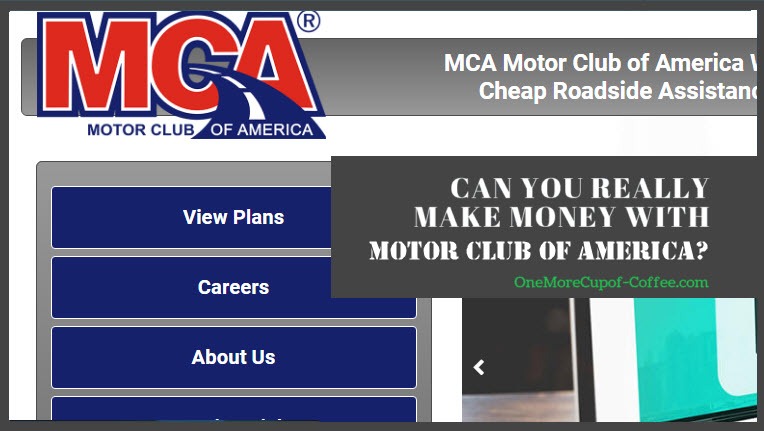 Focus: Roadside assistance and related services
Minimum Cost: Free
Product Overview: Motor Club of America (MCA) has a long history of providing roadside assistance, travel assistance, discounts, benefits and more to customers throughout the United States.
To do this, MCA offers three different plans, which are the MCA Security Plan, MCA Security Plus! and MCA Total Security Plan. These cost $9.95/month, $14.95/month and $19.95/month, respectively.
The plans all contain the same set of services. However, the services tend to have more features and/or higher caps on the more expensive plans.
Reviews for the services are mixed. Some customers appear to be genuinely happy with what MCA has to offer, while others think the company doesn't live up to its claims. For that matter, MCA's marketing can be misleading at times (such as the idea of unlimited towing), which can catch some customers out.
It's also worth noting that plans are relatively expensive compared to what else is out there. Many other companies offer a similar balance of services at a lower price.
Commission Quick View: The popularity of MCA among distributors has decreased in recent years, due to changes in the compensation plan. At this point, MCA just offers $35 per sign up. This is a decrease from the $80 to $90 that was previously offered.
MCA also has the unusual approach of paying distributors based on the customer staying a member for a year. If the customer then cancels (which they could well do), it seems that the distributor needs to pay back the difference.
The team side of MCA is surprisingly simple. Distributors mostly earn through a $0.66 override bonus. This is provided for all the sales of your team members and for each month that customers remain with the company.
The figure is very small, but it could add up over time. The same is true for other bonuses that the company offers.
It's also worth mentioning that you don't need to have an active MCA membership of your own to earn from sales, but you do if you want to earn from your team. This makes the company best for people who want the MCA service anyway.
Final Thoughts: The car focus of MCA could make it an interesting company for men. However, I'd only recommend it if you genuinely feel that the services provided are exceptional for the price. After all, being passionate can be a significant part of making consistent sales.
13. Direct Cellars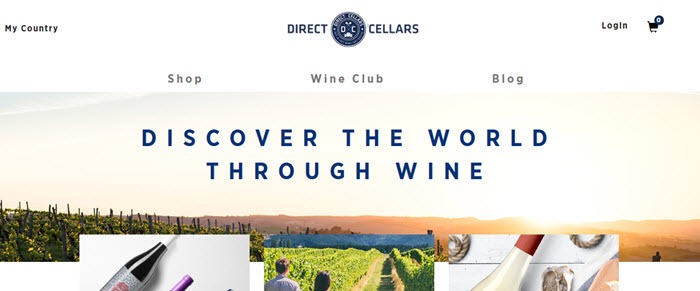 Focus: Wine discovery
Minimum Cost: $70
Product Overview: Direct Cellars offers wine, with a specific focus on wine discovery through a membership program. Customers join the Direct Cellars Wine Club for $25 per year and are then able to sign up for one of three membership clubs.
Club 6 offers six bottles of wine per month for $99.95 (around $16.70/bottle). Club 4 offers four bottles of wine for $79.95 (around $20/bottle) and Club 2 offers two bottles of wine for $49.95 (around $25/bottle).
In each case, customers can choose whether they want to receive all red wine, all white wine or a combination of both. There are no further options and Direct Cellars does not provide many details about how the wines are chosen for each shipment.
Direct Cellars also offers a small selection of wine bottles that can be purchased directly. These cost $20 for members and $30 for anyone else.
Commission Quick View: Sales are made through a replicated website. Distributors earn a 20% commission on all sales.
The team aspect follows a unilevel plan. Surprisingly, distributors can earn 10% from the people they recruit and then 5% from the next level. That initial 10% is even available at the first rank.
This style does mean that there are various ranks that you're meant to move up through. Higher ranks tend to mean more potential for income. Some of these require you to have a specific structure in your downline.
There is also no obligation to buy wine to share at events. Nevertheless, distributors may find it easier to make sales if they buy wine periodically for customers to sample.
Additionally, distributors need to buy or sell at least four bottles of wine per month to stay active. This requirement may get higher with the later ranks.
Final Thoughts: The requirements for Direct Cellars aren't too bad, but do think about whether you could make regular sales. Members of the wine club end up paying a decent amount per bottle. Similar wine could easily be found elsewhere for a lower price.
Wine clubs aren't hard to find either. There are other examples out there, including companies that don't follow the direct marketing angle. While Direct Cellars is interesting, some of the other companies seem to be more appealing.
14. The Cocoa Exchange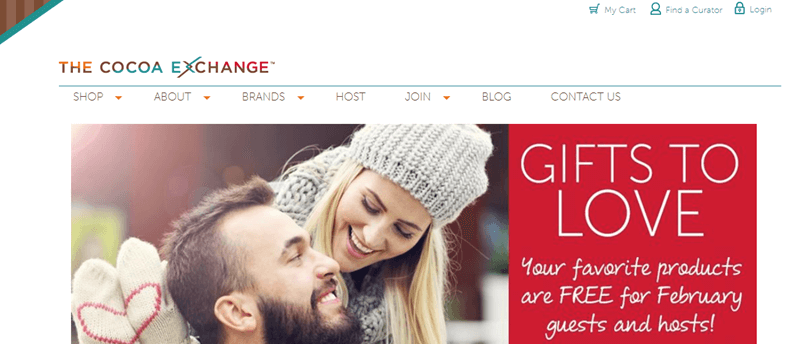 Focus: Chocolate!
Minimum Cost: $129
Product Overview: Chocolate is a product that everyone can get involved with and The Cocoa Exchange is one of the few MLMs that specializes in this area, though there are other food MLMs out there.
The product selection includes a variety of specialty chocolates, such as truffles and filled chocolates. Dark chocolate is available too, along with other types of products that contain chocolate, like chocolate martini mix and chocolate sauces.
The variety of products is enough to keep things interesting, especially for anyone who loves chocolate anyway.
Pricing varies depending on the product at hand, but many of the items are on the luxury side. For example, a nine-piece collection of sea salt caramel chocolates costs $18. That's $2 a piece. Whether that price is realistic or not will entirely depend on the audience that you're trying to make sales to.
The type of chocolate is worth mentioning too. The Cocoa Exchange doesn't use fair-trade certification and is linked to the Mars brand. Some of the chocolate seems to be Dove chocolate.
These aspects might be unappealing to some people interested in the chocolates. After all, if you're going to pay $2 for a single piece of chocolate – Dove chocolate might not be what you had in mind.
Commission Quick View: Distributors earn a base rate of 25% on all sales. This is a decent starting rate, especially as there is no need to buy and resell the products.
It's even possible to reach 40% commission just from hitting sales targets. But, be warned, the targets for these commission rates are high. You need $2,000 in sales per month just to get to 30% commission.
The team aspect provides between 3% and 5% residual commissions on the sales of your team members. These percentages are fairly common. As always, larger teams have the biggest advantages for income.
The Cocoa Exchange also has some tough ongoing requirements. You need to make $600 in personal sales to remain active. This is spread across a six-month period, but it's still high for people who are just making sales casually.
If you're working on a team, the requirement increases to $250 in personal sales or purchases every month. That's a considerable amount of sales. What happens if you have a quiet month or two?
Final Thoughts: Products from The Cocoa Exchange would appeal to many people and there's a decent selection of them to promote. Even so, the ongoing requirements would make it difficult to create a successful business from selling the products.
15. Powur

Focus: Solar panel installations
Minimum Cost: Unknown
Product Overview: Powur is a very unusual company. Consultants are able to earn by promoting solar panel installations. The idea sounds like it should be a flash in the pan, but Powur has been around for a few years now and has not experienced any serious reputation issues.
The basic idea is that customers can get solar panels for $0 cash down because they are paying for the power rather than the panels. Powur estimates that doing so saves the average customer around $26,000.
Powur doesn't offer many details about the solar panel systems that customers actually receive. This seems to be because the company just acts as a middleman. The solar panel installation is done by a solar panel provider.
Powur works with eight different providers currently. Their marketing suggests that Powur chooses the provider that best suits the customer in question.
The company could be an interesting one for men, especially if you are interested in alternative energy anyway. There is also the potential for higher commissions than with many other products.
Even so, getting even one sale is likely to involve a lot of legwork. Most people aren't going to make a decision about solar panels quickly. It could also be challenging to find people who are interested in solar panels and don't already have them.
Commission Quick View: The compensation system from Powur is unusual as well. Powur provides consultants with 70% of the profit that Powur itself receives. Powur can achieve this largely because they're not doing much work. The company is simply a middleman.
There is also a unilevel team aspect. This allows consultants to earn from up to six levels in their downline. This starts at 20% from your Level 1, then 10% from Level 2 and 5% from each subsequent level.
The commissions come out of Powur's portion of income, so each consultant still gets their full 70%.
As always, the number of levels that you can earn from is based on your rank. However, your rank is simply influenced by the number of consultants that you have recruited, not by performance.
Final Thoughts: The simple nature of the compensation plan from Powur could increase your income potential. Even so, think about your audience carefully. Solar panel installation would attract fewer customers than most other MLMs.
16. ACN

Focus: A variety of services
Minimum Cost: $499
Product Overview: ACN offers various business and residential services, mostly types that people should rely on regularly.
For example, their residential services include home phone, high-speed internet, satellite TV and identity theft protection. The business services fall into the areas of gas, electricity, payment processing, security, automation, satellite TV and wireless.
Most of the time, ACN just acts as a vendor. This means that they're selling services on behalf of another company, rather than offering any services themselves.
The pattern should make the services themselves more reliable. Still, interacting through a vendor can be frustrating, especially if the customer is experiencing problems with their service.
As for the services themselves, ACN doesn't provide much information. Their website focuses on getting people to sign up and go through verification before any details are provided. That pattern is never encouraging.
Commission Quick View: ACN starts off with just 1% commission on services, which is probably the lowest amount available in the industry. This can be increased to 3%, then 5% and then 10% if you hit sales goals each month.
The sales goals are interesting, as they're based around customer points. Getting someone to sign up for a single service might get you as little as one point. Many services provide less than five points, regardless of how much customers are paying.
This is a serious limitation, as you need 30 customer points in a month to even hit the 3% commission rate. You need more than 60 points to hit the full 10%.
The team side of things isn't much better. You start off at just 1/4% residual commission from customers who you directly recruit (your Level 1). This doesn't increase until your Level 4, where you're getting 1/2%.
The higher levels are a little better, with 3% from your Level 5, 5% from your Level 6 and 8% from your Level 8. But, let's be honest, how many people are going to grow their downline that far?
The one good thing is that you don't need to progress through ranks to earn from deeper in your team. You only need to hit customer points requirements. Those requirements might be tough to reach as well, but they're still easier than moving through ranks.
Final Thoughts: ACN is interesting in that you're promoting services that aren't normally sold through an MLM. Still, the commission is very low indeed.
It also isn't clear what benefits, if any, customers get. I mean, why go through ACN to sign up with AT&T? Why not just sign up directly?
17. Amway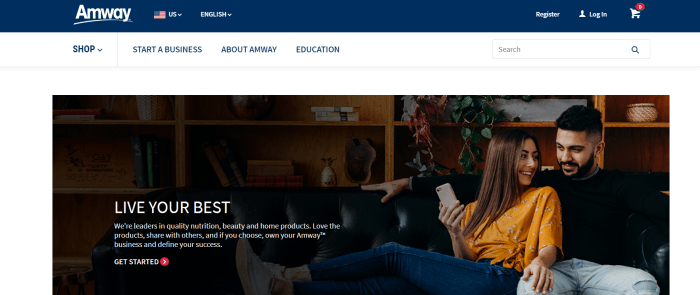 Focus: A wide variety of products
Minimum Cost: Les than $100
Product Overview: Amway is one of the most well-known and diverse MLMs out there. They have more than 450 different products, covering a wide variety of different product types, including supplements and skincare.
The selection includes plenty of popular options, such as beauty and nutrition products. There is also an emphasis on quality. However, Amway's products aren't known for being dramatically better than other brands.
This style is fantastic for men who want to sell via network marketing, as you have plenty of products to choose from. Amway's marketing also tends to focus on the 'head of household' rather than being gender-specific, which is a nice touch.
While the products are appealing enough, most aren't especially unusual. The prices are about what you would expect from an MLM (so, the products tend to be more expensive than similar items from a local store).
Selling familiar products can be surprisingly difficult. You often need to get people to switch from a brand they like to Amway's version. Many customers would be resistant, especially if you can't give them a good reason to make the change.
Commission Quick View: Amway distributors generally need to purchase the products (at a discount) and then resell them to turn a profit. Distributors earn the difference between their purchase price and sales price as commission.
Distributors can set their own prices, so the final commission rate will vary from product to product and person to person.
Buying and reselling models are always risky, as you need to carefully balance your purchases with sales. The process becomes even more difficult with Amway because the company has so many different products.
You can also earn from your team. Amway follows an unusual style here. You simply earn a flat percentage across your entire team's sales based on your team performance as a whole. This can range from 3% to 25%, which is pretty impressive.
The idea means that your team structure is less relevant than usual. Of course, there are other bonuses and these have their own requirements.
Final Thoughts: If Amway focused on catalog or online orders rather than the buying and reselling model, then its large product range could be a significant advantage. However, the reselling model makes Amway much more challenging. This style could easily mean that you end up losing money.
18. Primerica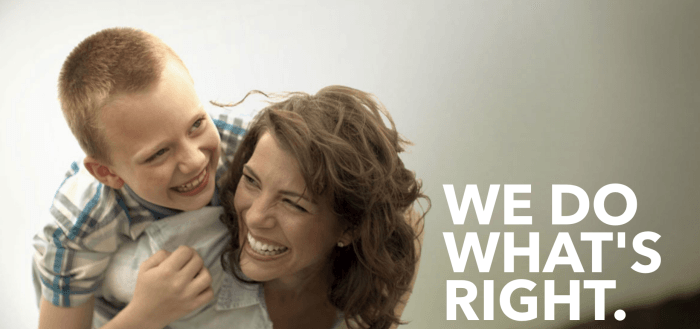 Focus: Insurance
Minimum Cost: $99
Product Overview: Primerica is a long-standing insurance company, which follows a network marketing model. It has a variety of different insurance services, including life, long-term care, home, auto and investment insurance.
There is also a pre-paid legal service and a service that protects against identity theft. These two services are additional things that you can promote, but they're not as well-known as the insurance services.
Primerica has been in the industry for a long time and is promoting a type of service that people need. Even so, the company is controversial.
There's also debate about whether the insurance is any good. Complaints include the idea that the insurance is expensive, especially as people get older. There are also concerns about whether it pays out.
Other people leave positive comments about the insurance, so it's a matter of finding out for yourself whether Primerica's services are worth promoting.
Commission Quick View: Primerica representatives earn 25% commission on the sales they make. This can increase to 35% if the rep hits a variety of criteria, like being fully licensed and having enough sales each year.
It's not clear what this means for income, as insurance prices will vary dramatically. Still, people sign up for the service in an ongoing manner, so the income could be significant.
Primerica follows the same general rank system as many other companies. The higher your rank, the more income you can earn.
The whole process is more complicated than normal, as Primerica reps need to go through training. For example, one District Leader rank provides 50% brokerage level and 25% broker override. Achieving this involves passing the first licensing exam, having two recruits who have done the same and hitting various other goals.
Terms like brokerage level and broker override aren't explained well in the compensation plan. However, their meanings are likely to be obvious once reps have started to go through the various training processes.
Final Thoughts: Primerica's long history makes it more appealing than many other network marketing companies. The income potential might be higher too.
Still, it's worth seriously considering whether you want to be promoting a service that people would be depending on so heavily. Imagine what would happen if one of your friends or family didn't get paid out when they expected to.
19. Legal Shield

Focus: Prepaid legal plans
Minimum Cost: $99 (plus any state licensing fees)
Product Overview: Legal Shield offers an unusual solution to the challenges of needing a lawyer. Members pay a monthly fee, which provides them with access to legal advice from professionals.
The plan doesn't just include advice either. Lawyers are able to represent members, review documents and draft documents. They are also available 24/7 for emergency situations and return calls within four hours for non-emergencies.
There are no limitations to the number of legal issues that can be addressed. Plus, the plan covers a member's entire family, rather than just the member themselves.
Prices for a Personal Plan start at $24.95 per month. There are also supplements that can be added on, such as a gun owner's supplement (for an extra $12.95/month) or a trial defense supplement (for $9.95/month).
The options do vary by state and coverage isn't available in every state. It's also important to check the terms of each service carefully, as there are exclusions and limitations for some situations.
The idea is honestly an interesting one. Few companies offer this type of service and many customers may not even know that the approach exists.
Commission Quick View: Legal Shield provides a base level of compensation based on your rank. Associates initially earn $30 per membership. This goes up to $60 at the next rank, then $70, all the way up to $140 at the top rank.
The figure is based on a customer signing up for the basic Legal Shield plan and remaining with the company for a year. If they drop their membership before the year is out, the difference is taken out of future commissions.
The style basically means that you get an advance on your commissions, under the assumption that members will stay a year. As such, there's an emphasis on getting people to stay with the company, rather than just convincing them to join in the first place.
Legal Shield has a clever approach to ranks. Each new rank has two sets of requirements. One of these is based on your team. The other is based on your own sales. This makes it possible to get a decent way up through the ranks without ever building a team.
There is, of course, a team side to the plan too. I'm not going to go into this much, but it is more complex than what you might find elsewhere. This isn't too surprising given the way that members get paid for their own sales.
Final Thoughts: The unusual nature of Legal Shield's service gives it some power as a way to earn. You would need the right audience to take full advantage of it. After all, not some people won't think that they need a lawyer on call.
20. World Global Network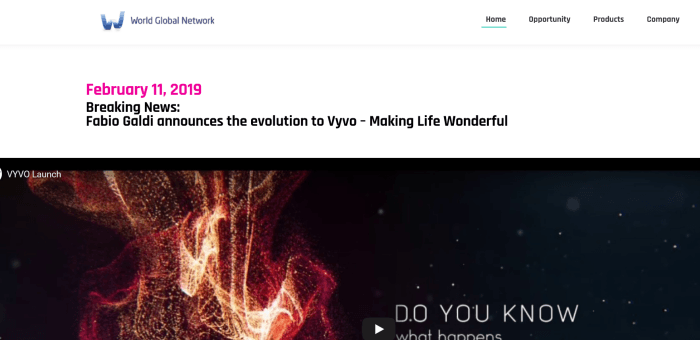 Focus: Wellness and lifestyle
Minimum Cost: $349
Product Overview: Generally speaking, World Global Network is a wellness company. But, they're a little different than most other such companies, as they focus on advanced tech solutions, ones that you won't see in many other places.
One key product is HELO. This is a wearable that has some similarities to a FitBit. However, the amount of data that is recorded is seriously impressive. Some areas include blood pressure, heart rate, sleep quality and ECG.
The information is synced via Bluetooth to a phone or a tablet (perhaps a computer too). The device can even be set up to send alerts to family members if some of your health information is outside of the desired range. This aspect could be relevant in many situations.
World Global Network is also bringing out a smartphone that is designed to produce less electromagnetic radiation than other types of phone. This is only available for members to order at present, which could serve as an angle for recruitment.
The final notable product is BioZen. This is a small device that can be placed on the back of your cellphone and is designed to decrease cellphone radiation.
Commission Quick View: World Global Network offers just 10% commission on any sales that you make. There appears to be no way to increase this bonus, making World Global Network one of the lowest paying MLMs (in terms of sales).
The team aspect relies on a binary model. The amount that you earn is calculated from the common sales value of your two teams. This basically means that you're earning based on the performance of your least successful team.
If you're at the Team Builder Partner rank, you earn 10% on this volume. If you're at the Team Builder Executive rank, you earn 20%. Which rank you are at is just based on your sales volume.
While the precise rank requirements vary from country to country, the company gives an example of 100 Sales Volume for the lower rank and 500 Sales Volume for the higher one.
These values mean that World Global Network is one of the few cases where you can literally earn more from the sales of your team members than from your own sales.
There are other bonuses and ways to earn, but we're not going to go into them here. The general idea is that a larger and more successful team will tend to mean more income.
Final Thoughts: The compensation plan from World Global Network basically forces you into team building. This makes the company a horrible choice if you just plan on making sales.
The income structure for earning from your team isn't too bad, but still, you're just getting 10% commission on your own sales. It's hard to imagine ever getting ahead at that rate.
21. LIFE Leadership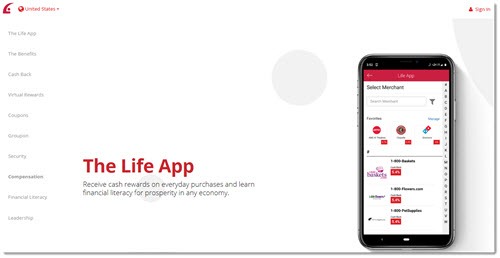 Focus: Leadership and financial freedom
Minimum Cost: $99
Product Overview: LIFE Leadership is often pitched as a personal development company. Their products and services are designed to help empower people in various ways (which is true of most personal development products).
Currently, the focus of LIFE Leadership is a free app. This provides some typical features, like coupons, virtual rewards and cashback.
The app also acts as a way for people to buy and access products and services from LIFE Leadership. Some of these products can be purchased individually, such as physical books, eBooks and audio files.
There are also two monthly subscription programs. One provides members with access to all of the personal development products, for as long as they stay a member.
The other does the same for financial fitness products. There are some services included with the membership too.
Commission Quick View: The compensation from LIFE Leadership starts out at 15% per sale. That's pretty low, but you can earn as much as 30% extra if you hit sales targets. This provides the potential to make 45% commission on sales.
Of course, most distributors probably wouldn't get anywhere close to the maximum rate, as the volume requirements are pretty high (it takes 8,000 Personal Volume to hit the top commission rate).
Beyond this area, LIFE Leadership has a classically complicated commission scheme. There are many individual ways to earn and different bonuses.
Having various options like this should be a good thing but honestly, the style just makes everything more complicated. The compensation plan ends up being difficult to follow too.
In the end, many people would struggle to optimize their income from LIFE Leadership. Some may find that even understanding the full compensation plan is a challenge.
Final Thoughts: The compensation plan from LIFE Leadership heavily relies on the sales that you make. You would need to make a decent amount of sales consistently to earn much at all.
Doing so just doesn't seem realistic. The personal development field is already jam-packed with products and the items from LIFE Leadership don't really stand out.
Top Pick
The companies in this list all have their quirks and flaws. Being successful in any of them would require a significant time investment. You'd also need to make sure that you're targeting an audience who are likely to be interested and make purchases.
Of this selection, the one that we like the most is Beachbody, especially if you focus on the workouts, rather than the shakes that they offer. Beachbody does have some advantages, including the fact that they have many products.
You could easily promote some of the workout videos (or the streaming membership), along with tools to help people with their workouts. The wide product range means that there are many different approaches that you can take. This gives you the ability to customize your angle based on your audience – an approach that isn't normally possible.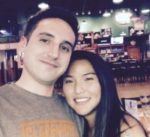 MLM Critic & Author: Nathaniell
What's up ladies and dudes! Great to finally meet you, and I hope you enjoyed this post. I have to be honest though. I'm not a big fan of MLM. Tried it. Hated it.
Affiliate marketing is cheaper, faster, and easier. See for yourself and join millions of other successful affiliates generating income from their blogs!
No inventory. No fees. No recruiting. 3 BILLION potential buyers online.
Reader Interactions